Any mystery-loving reader knows that one of the best mystery writers of all time was Agatha Christie. From Hercule Poirot to Miss Jane Marple, every one of her novels left readers asking themselves: "How did she do it?"
If you're a thriller and mystery reader, chances are you're reading everything from The Girl With the Dragon Tattoo to Gone Girl and back again. But next time you're looking for your next head spinning mystery, try one of these classic Agatha Christie mysteries: the woman who wrote the book — literally — on mysteries. Check out 10 of her classics, complete with publishers' descriptions, below.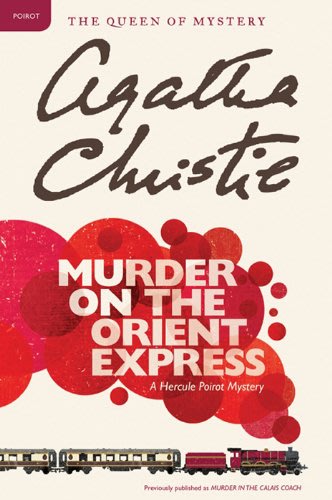 Just after midnight, a snowstorm stops the Orient Express dead in its tracks in the middle of Yugoslavia. The luxurious train is surprisingly full for this time of year. But by morning there is one passenger less. A 'respectable American gentleman' lies dead in his compartment, stabbed a dozen times, his door locked from the inside… Hercule Poirot is also aboard, having arrived in the nick of time to claim a second-class compartment — and the most astounding case of his illustrious career.
Ten people, each with something to hide and something to fear, are invited to a lonely mansion on Indian Island by a host who, surprisingly, fails to appear. On the island they are cut off from everything but each other and the inescapable shadows of their own past lives. One by one, the guests share the darkest secrets of their wicked pasts. And one by one, they die…
Agatha Christie's most daring crime mystery – an early and particularly brilliant outing of Hercule Poirot, The Murder of Roger Ackroyd, with its legendary twist, changed the detective fiction genre for ever.
Roger Ackroyd knew too much. He knew that the woman he loved had poisoned her brutal first husband. He suspected also that someone had been blackmailing her. Then, tragically, came the news that she had taken her own life with a drug overdose.
But the evening post brought Roger one last fatal scrap of information. Unfortunately, before he could finish reading the letter, he was stabbed to death.
The murder of Colonel Protheroe — shot through the head — is a shock to everyone in St Mary Mead, though hardly an unpleasant one. Now even the vicar, who had declared that killing the detested Protheroe would be 'doing the world at large a favour,' is a suspect — the Colonel has been dispatched in the clergyman's study, no less. But the picturesque English village of St Mary Mead is overpopulated with suspects. There is of course the faithless Mrs Protheroe; and there is of course her young lover — an artist, to boot.
Perhaps more surprising than the revelation of the murderer is the detective who will crack the case: 'a white-haired old lady with a gentle, appealing manner.' Miss Jane Marple has arrived on the scene, and crime literature's private men's club of great detectives will never be the same.
There's a serial killer on the loose, bent on working his way though the alphabet. There seems little chance of the murderer being caught — until her makes the crucial and vain mistake of challenging Hercule Poirot to frustrate his plans…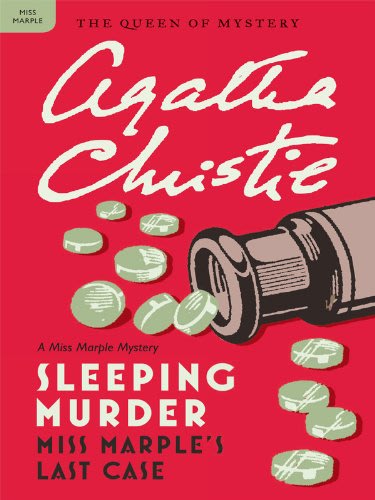 Soon after getting married, Gwenda Reed moves into a new home, intent on fixing it up before her husband joins her there. But odd things start to happen as she begins to make changes. Despite her best efforts to modernize the house, she only succeeds in dredging up its past. Gwenda seems to be having some deja-vu intimations of what took place there 18 years ago. Worse, she feels an irrational sense of terror every time she climbs the stairs…
Whilst organizing a mock murder hunt for the village fete hosted by Sir George and Lady Stubbs, a feeling of dread settles on the famous crime novelist Adriane Oliver. Call it instinct, but it's a feeling she just can't explain… or get away from.
In desperation she summons her old friend, Hercule Poirot — and her instincts are soon proved correct when the 'pretend' murder victim is discovered playing the scene for real, a rope wrapped tightly around her neck.
But it's the great detective who first discovers that in murder hunts, whether mock or real, everyone is playing a part.
The tranquillity of a cruise along the Nile was shattered by the discovery that Linnet Ridgeway had been shot through the head. She was young, stylish and beautiful. A girl who had everything… until she lost her life.
Hercule Poirot recalled an earlier outburst by a fellow passenger: 'I'd like to put my dear little pistol against her head and just press the trigger.' Yet in this exotic setting nothing was ever quite what it seemed.
Pretty, young Anne came to London looking for adventure. In fact, adventure comes looking for her — and finds her immediately at Hyde Park Corner tube station. Anne is present on the platform when a thin man, reeking of mothballs, loses his balance and is electrocuted on the rails.
The Scotland Yard verdict is accidental death. But Anne is not satisfied. After all, who was the man in the brown suit who examined the body? And why did he race off, leaving a cryptic message behind: "17-122 Kilmorden Castle"?
When an aging heiress is found fatally poisoned, the amazing Hercule Poirot, brilliant Belgian criminal investigator, is brought out of retirement to solve the case.
In this classic tale of murder, jealousy, and greed, Agatha Christie introduced the famed sleuth, who is immediately confronted by mysteries within a mystery: a door bolted from the inside of the victim's room; the disappearance of a coffee cup believed to have held the poison; the charred remains of a will, a strange fragment of fabric, and a curious rug stain found near the body.
All are puzzling pieces of evidence in a crime for which there is no shortage of suspects, not the least of which are the victim's philandering husband, an assortment of unhappy relatives, and an extremely outspoken hired companion.
A perennial favorite with mystery fans since it was first published in 1921, this entertaining and tautly constructed murder mystery easily placed its author among the most accomplished and entertaining writers in the genre.
Which of these books have you read or do you plan to read? Tell us in the comments!
Want access to free & bargain ebooks? Sign up for BookBub here.
Comments