It's been over a year since Diana Gabaldon released Written in My Own Heart's Blood, and the new TV season of Outlander won't start up until 2016. We're a little distressed (to put it mildly), and left with a massive book hangover. So there's only one thing to do: Pick up a new book.
These nine books have come out in the last year, so hopefully you haven't read all of them yet. While the heroes might not sweep you off your feet in the same way as Jamie Fraser, these books do have a touch of Outlander about them (hair of the dog, as it were). There's something for everyone in these novels — political intrigue, time travel, revolution, and more. Check out the list with publisher's descriptions below.
Single-and-pregnant museum worker Melanie voices an idle wish while examining a Scottish artifact, that a Highland warrior would sweep her off her feet and help her forget her cheating ex. The last thing she expects is for her wish to be granted. Magically transported to the middle of a clan skirmish in the sixteenth-century Highlands, she comes face to face with her kilted fantasy man.
Tall, handsome, and heir to his uncle's lairdship, Darcy Keith should be the most eligible bachelor in Ackergill. Instead, thanks to a prank played on him in his teenage years, he is known for being too large under his kilt to ever make a proper husband. "Big Darcy" runs his deceased father's windmills and lives alone at his family manor, believing he will never marry.
But a strangely dressed woman he rescues from a clan skirmish makes him long for more. When the woman's claims of coming to Ackergill by magic reach the laird's ears, she is accused of witchcraft. Darcy determines to protect her any way he can, even if it means binding her to him forever.
Read if you're craving: Time-travel and Highlanders — and a hero who's almost as swoon-worthy as our beloved Jamie.
The international bestselling author of Into the Wilderness makes her highly anticipated return with a remarkable epic about two female doctors in 19th-century New York and the transcendent power of courage and love…

The year is 1883, and in New York City, it's a time of dizzying splendor, crushing poverty, and tremendous change. With the gravity-defying Brooklyn Bridge nearly complete and New York in the grips of anti-vice crusader Anthony Comstock, Anna Savard and her cousin Sophie — both graduates of the Woman's Medical School — treat the city's most vulnerable, even if doing so may put everything they've strived for in jeopardy.
Anna's work has placed her in the path of four children who have lost everything, just as she herself once had. Faced with their helplessness, Anna must make an unexpected choice between holding on to the pain of her past and letting love into her life.
For Sophie, an obstetrician and the orphaned daughter of free people of color, helping a desperate young mother forces her to grapple with the oath she took as a doctor — and thrusts her and Anna into the orbit of Anthony Comstock, a dangerous man who considers himself the enemy of everything indecent and of anyone who dares to defy him.
With its vivid depictions of old New York and its enormously appealing characters, The Gilded Hour is a captivating, emotionally gripping novel that proves Sara Donati is an author at the height of her powers.
Read if you're craving: Epic historical fiction about female doctors.
For nearly 300 years, the mysterious journal of Jacobite exile Mary Dundas has lain unread — its secrets safe from prying eyes. Now, amateur codebreaker Sara Thomas has been hired by a once-famous historian to crack the journal's cipher. But when she arrives in Paris, Sara finds herself besieged by complications from all sides: the journal's reclusive owner, her charming Parisian neighbor, and Mary, whose journal doesn't hold the secrets Sara expects.
It turns out that Mary Dundas wasn't keeping a record of everyday life, but a first-hand account of her part in a dangerous intrigue. In the first wintry months of 1732, with a scandal gaining steam in London, driving many into bankruptcy and ruin, the man accused of being at its center is concealed among the Jacobites in Paris, with Mary posing as his sister to aid his disguise.
When their location is betrayed, they're forced to put a desperate plan in action, heading south along the road to Rome, protected by the enigmatic Highlander Hugh MacPherson.
As Mary's tale grows more and more dire, Sara, too, must carefully choose which turning to take… to find the road that will lead her safely home.
Read if you're craving: Jacobites, Highlanders, and stories that cross centuries.
New York Times bestselling author Allison Pataki follows up on her critically acclaimed debut novel, The Traitor's Wife, with the little-known and tumultuous love story of "Sisi" the Austro-Hungarian Empress and captivating wife of Emperor Franz Joseph.
The year is 1853, and the Habsburgs are Europe's most powerful ruling family. With his empire stretching from Austria to Russia, from Germany to Italy, Emperor Franz Joseph is young, rich, and ready to marry.
Fifteen-year-old Elisabeth, "Sisi," Duchess of Bavaria, travels to the Habsburg Court with her older sister, who is betrothed to the young emperor. But shortly after her arrival at court, Sisi finds herself in an unexpected dilemma: she has inadvertently fallen for and won the heart of her sister's groom. Franz Joseph reneges on his earlier proposal and declares his intention to marry Sisi instead.
Thrust onto the throne of Europe's most treacherous imperial court, Sisi upsets political and familial loyalties in her quest to win, and keep, the love of her emperor, her people, and of the world.
With Pataki's rich period detail and cast of complex, bewitching characters, The Accidental Empress offers a captivating glimpse into one of history's most intriguing royal families, shedding new light on the glittering Hapsburg Empire and its most mesmerizing, most beloved "Fairy Queen."
Read if you're craving: Epic intrigue, rich storytelling, and lush world-building.
Everyone has secrets, but some can change your life forever…
In the midst of the Second World War, Eva receives the devastating news that her husband is missing and presumed dead. Neither wife nor widow, she lives in a numb state of limbo until, in the heat of an English summer, she meets Bill, a black American GI. Despite their vastly different backgrounds, neither can deny the love that overcomes them in the frantic weeks that follow, when every day could be their last.
After Eva discovers she's pregnant, Bill is shipped off to join the D-day fight, leaving her alone in a bigoted world. As her mixed-race daughter, Louisa, grows up, how far will Eva go to keep her safe and bury the past? And how far will Louisa go to uncover the truth?
Read if you're craving: Almost-widows, World War II, and tales that span generations.
British-occupied Manhattan, 1777.  With her witty comedies, American actress Jennifer Leighton has been packing the John Street Theater, but she longs to escape the provincial circuit for the glamour of the London stage. When the playwright General John Burgoyne visits the city, fresh from a recent success in the capitol, she seizes the opportunity to court his patronage.  But her plan is foiled by British intelligence officer Severin Devere.
Severin's mission is to keep the pleasure-loving general focused on the war effort… and away from pretty young actresses. But the tables are turned when Severin himself can't resist Jennifer Leighton…
Months later, Jenny has abandoned her dreams of stage glory and begun writing seditious plays for the Rebels under the pen name "Cornelia," ridiculing "Gentleman Johnny" Burgoyne and his army — and undermining the crown's campaign to take Albany. By the time Severin meets up with Jenny once again, she is on a British hanging list, and Severin is ordered to find her — and deliver her to certain death. Soon, the two are launched on a desperate journey through the wilderness, toward a future shaped by the revolution — and their passion for each other…
Read if you're craving: Revolutionary America, strong female heroines, and daring spies.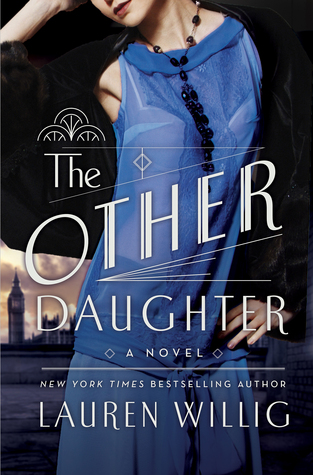 Raised in a poor yet genteel household, Rachel Woodley is working in France as a governess when she receives news that her mother has died, suddenly. Grief-stricken, she returns to the small town in England where she was raised to clear out the cottage… and finds a cutting from a London society magazine, with a photograph of her supposedly deceased father dated all of three months before. He's an earl, respected and influential, and he is standing with another daughter — his legitimate daughter. Which makes Rachel… not legitimate. Everything she thought she knew about herself and her past — even her very name — is a lie.
Still reeling from the death of her mother, and furious at this betrayal, Rachel sets herself up in London under a new identity. There she insinuates herself into the party-going crowd of Bright Young Things, with a steely determination to unveil her father's perfidy and bring his — and her half-sister's — charmed world crashing down. Very soon, however, Rachel faces two unexpected snags: she finds she genuinely likes her half-sister, Olivia, whose situation isn't as simple it appears; and she might just be falling for her sister's fiancé…
From Lauren Willig, author of the New York Times bestselling novel The Ashford Affair, comes The Other Daughter, a page-turner full of deceit, passion, and revenge.
Read if you're craving: Women hiding their true identity and deep family secrets.
The internationally bestselling author of Somewhere in France returns with her sweeping second novel — a tale of class, love, and freedom — in which a young woman must fnd her place in a world forever changed
After four years as a military nurse, Charlotte Brown is ready to leave behind the devastation of the Great War. The daughter of a vicar, she has always been determined to dedicate her life to helping others. Moving to busy Liverpool, she throws herself into her work with those most in need, only tearing herself away for the lively dinners she enjoys with the women at her boardinghouse.
Just as Charlotte begins to settle into her new circumstances, two messages arrive that will change her life. One is from a radical young newspaper editor who offers her a chance to speak out for those who cannot. The other pulls her back to her past, and to a man she has tried, and failed, to forget.
Edward Neville-Ashford, her former employer and the brother of Charlotte's dearest friend, is now the new Earl of Cumberland — and a shadow of the man he once was. Yet under his battle wounds and haunted eyes Charlotte sees glimpses of the charming boy who long ago claimed her foolish heart. She wants to help him, but dare she risk her future for a man who can never be hers?
As Britain seethes with unrest and postwar euphoria fattens into bitter disappointment, Charlotte must confront long-held insecurities to find her true voice… and the courage to decide if the life she has created is the one she truly wants.
Read if you're craving: World War II fiction and military nurse heroines.
Paula McLain, author of the phenomenal bestseller The Paris Wife, now returns with her keenly anticipated new novel, transporting readers to colonial Kenya in the 1920s. Circling the Sun brings to life a fearless and captivating woman — Beryl Markham, a record-setting aviator caught up in a passionate love triangle with safari hunter Denys Finch Hatton and Karen Blixen, who as Isak Dinesen wrote the classic memoir Out of Africa.
Brought to Kenya from England as a child and then abandoned by her mother, Beryl is raised by both her father and the native Kipsigis tribe who share his estate. Her unconventional upbringing transforms Beryl into a bold young woman with a fierce love of all things wild and an inherent understanding of nature's delicate balance. But even the wild child must grow up, and when everything Beryl knows and trusts dissolves, she is catapulted into a string of disastrous relationships.
Beryl forges her own path as a horse trainer, and her uncommon style attracts the eye of the Happy Valley set, a decadent, bohemian community of European expats who also live and love by their own set of rules. But it's the ruggedly charismatic Denys Finch Hatton who ultimately helps Beryl navigate the uncharted territory of her own heart. The intensity of their love reveals Beryl's truest self and her fate: to fly.
Set against the majestic landscape of early 20th-century Africa, McLain's powerful tale reveals the extraordinary adventures of a woman before her time, the exhilaration of freedom and its cost, and the tenacity of the human spirit.
Read if you're craving: Bold women with unconventional childhoods and sweeping narratives.
Do you plan to pick any of these up? What book has impressed you the most since Outlander?
Comments