The best romance novel is one that stays with us long after the last page, filling us with dread at the thought of never finding another book that can measure up to it. Romance novels have always been around, but thanks to digital publishing, they've exploded in popularity and, fortunately for us, romance is everywhere. With new authors such as Christina Lauren and Jamie McGuire and longtimers like Nora Roberts and Jennifer Crusie churning out book after book, it's safe to say we've been on cloud nine for the last 10 years.
Here are 23 most popular romance novels of the past decade with publishers' descriptions below.
The only purebred vampire left on the planet and the leader of the Black Dagger Brotherhood, Wrath has a score to settle with the slayers who killed his parents centuries ago. But when his most trusted fighter is killed — orphaning a half-breed daughter unaware of her heritage or her fate — Wrath must put down his dagger and usher the beautiful female into another world.
Racked by a restlessness in her body that wasn't there before, Beth Randall is helpless against the dangerously sexy man who comes to her at night with shadows in his eyes. His tales of the Brotherhood and blood frighten her. Yet his touch ignites a dawning new hunger — one that threatens to consume them both….
2006: Dear John by Nicholas Sparks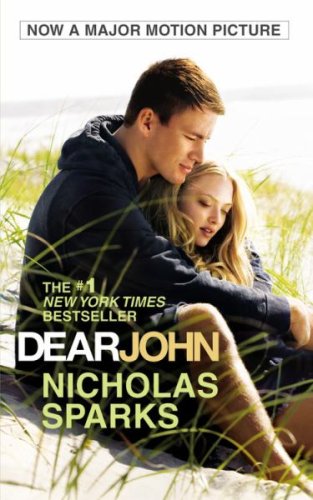 An angry rebel, John dropped out of school and enlisted in the Army, not knowing what else to do with his life — until he meets the girl of his dreams, Savannah. Their mutual attraction quickly grows into the kind of love that leaves Savannah waiting for John to finish his tour of duty, and John wanting to settle down with the woman who captured his heart. But 9/11 changes everything. John feels it is his duty to re-enlist. And sadly, the long separation finds Savannah falling in love with someone else. "Dear John," the letter read… and with those two words, a heart was broken and two lives were changed forever. Returning home, John must come to grips with the fact that Savannah, now married, is still his true love — and face the hardest decision of his life.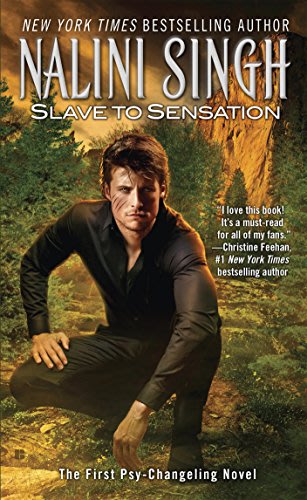 In a world that denies emotions, where the ruling Psy punish any sign of desire, Sascha Duncan must conceal the feelings that brand her as flawed. To reveal them would be to sentence herself to the horror of "rehabilitation" — the complete psychic erasure of everything she ever was… Both human and animal, Lucas Hunter is a Changeling hungry for the very sensations the Psy disdain. After centuries of uneasy coexistence, these two races are now on the verge of war over the brutal murders of several Changeling women. Lucas is determined to find the Psy killer who butchered his packmate, and Sascha is his ticket into their closely guarded society. But he soon discovers that this ice-cold Psy is very capable of passion — and that the animal in him is fascinated by her. Caught between their conflicting worlds, Lucas and Sascha must remain bound to their identities — or sacrifice everything for a taste of darkest temptation…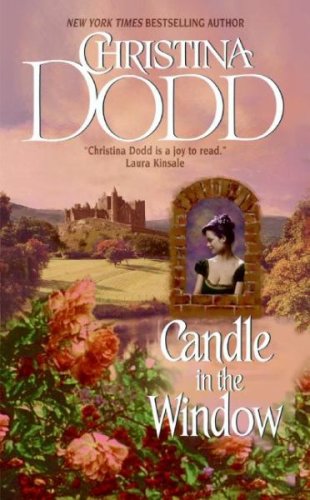 Lady Saura of Roget lives a lonely life of servitude- – her fortune controlled by her cruel stepfather. Yet it is she who has been called upon to brighten the days of Sir William of Miraval, a proud and noble knight who once swore to live or perish by the sword… until his world was engulfed in agonizing darkness. Summoned to Sir William's castle, the raven-haired innocent is overcome by desire and love for the magnificent, golden warrior who has laid siege to her heart.
But there is grave danger awaiting them both just beyond the castle walls… and a deadly price to be paid for surrendering to a fiery, all-consuming love.
2 March 1810… Today, I fell in love.
At the age of ten, Miranda Cheever showed no signs of Great Beauty. And even at ten, Miranda learned to accept the expectations society held for her — until the afternoon when Nigel Bevelstoke, the handsome and dashing Viscount Turner, solemnly kissed her hand and promised her that one day she would grow into herself, that one day she would be as beautiful as she already was smart. And even at ten, Miranda knew she would love him forever.
But the years that followed were as cruel to Turner as they were kind to Miranda. She is as intriguing as the viscount boldly predicted on that memorable day — while he is a lonely, bitter man, crushed by a devastating loss. But Miranda has never forgotten the truth she set down on paper all those years earlier — and she will not allow the love that is her destiny to slip lightly through her fingers…
She's from the wrong side of the tracks.
Liberty Jones has dreams and determination that will take her far away from Welcome, Texas — if she can keep her wild heart from ruling her mind. Hardy Cates sees Liberty as completely off-limits. His own ambitions are bigger than Welcome, and Liberty Jones is a complication he doesn't need. But something magical and potent draws them to each other, in a dangerous attraction that is stronger than both of them.
He's the one man she can't have.
When Hardy leaves town to pursue his plans, Liberty finds herself alone with a young sister to raise. Soon Liberty finds herself under the spell of a billionaire tycoon — a Sugar Daddy, one might say. But the relationship goes deeper than people think, and Liberty begins to discover secrets about her own family's past.
Will they find their hearts' desires or will heartbreak tear them apart?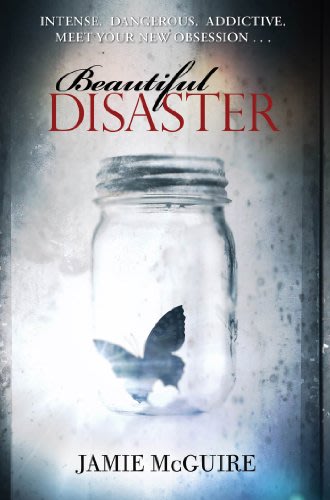 The new Abby Abernathy is a good girl. She doesn't drink or swear, and she has the appropriate number of cardigans in her wardrobe. Abby believes she has enough distance from the darkness of her past, but when she arrives at college with her best friend, her path to a new beginning is quickly challenged by Eastern University's Walking One-Night Stand.
Travis Maddox, lean, cut, and covered in tattoos, is exactly what Abby wants — and needs — to avoid. He spends his nights winning money in a floating fight ring, and his days as the ultimate college campus charmer. Intrigued by Abby's resistance to his appeal, Travis tricks her into his daily life with a simple bet. If he loses, he must remain abstinent for a month. If Abby loses, she must live in Travis's apartment for the same amount of time. Either way, Travis has no idea that he has met his match.
One week of mind-blowing sex on a beautiful Caribbean island. Of all the business proposals financial tycoon Dominic Saxon has heard, Taylor Steele's is definitely the most tempting. All Taylor wants in return is for Dominic to father her baby. No strings, no commitments… just a mutually satisfying arrangement. Make that very satisfying. For a man with no intention of marrying again, it sounds ideal.
Taylor wants a baby, not a relationship. And sexy, intelligent Dominic seems like a man with perfect genes. Turns out, Dominic has perfect everything. Their "procreation vacation" is a whirlwind of sensual ecstasy. But when it's over, will either of them be able to say goodbye?
When Raine Tallentyre made the mistake of revealing her paranormal abilities, her most recent romantic relationship came to a hasty end. Her Aunt Vella, a gifted but troubled soul, had told her years ago to keep her talents a secret. And now that poor Aunt Vella — her last blood relative — has died, Raine has resigned herself to a lonely life.
But when she journeys to Shelbyville, Washington, to clear out Aunt Vella's house, Raine's highly developed sensitivity leads her to a horrifying discovery: a young woman bound and terrified in a basement storage locker. The victim has survived, but the culprit is still on the loose. Without warning, a new man enters Raine's life-investigator Zack Jones. Surprisingly, Zack isn't repelled by her powers: in fact, he has them himself. While Raine hears voices, Zack sees visions and within hours of their meeting, Raine experiences an intense, thrilling intimacy — mental, emotional, and physical — she never dared to expect.
There's one complication, however: Zack Jones is working for the Arcane Society. This secret organization, dedicated to the study of paranormal phenomena, shattered Raine's family with an act of betrayal long ago, and she's not about to trust them now. But as a killer makes her his target, and a cabal of psychic criminals known as Nightshade operates in the shadows surrounding them, Raine and Zack must rely not only on their powerful abilities but on each other…
With bridal magazine covers to her credit, Mackensie "Mac" Elliot is most at home behind the camera — ready to capture the happy moments she never experienced while growing up. Her father replaced his first family with a second, and now her mother, moving on to yet another man, begs Mac for attention and money. Mac's foundation is jostled again moments before an important planning meeting when she bumps into the bride-to-be's brother… an encounter that has them both seeing stars.
Carter Maguire is definitely not her type: he's stable, and he's safe. He's even an English teacher at their high school alma mater. There's something about him that makes Mac think a casual fling is just what she needs to take her mind off dealing with bridezillas and screening her mother's phone calls. But a casual fling can turn into something more when you least expect it. And with the help of her three best friends — and business partners — Mac must learn how to make her own happy memories…
Andie Miller is ready to move on with her life. She wants to marry her fiancé and leave behind everything in her past, especially her ex-husband, North Archer. But when Andie tries to gain closure with him, he asks one final favor of her. A distant cousin has died and left North the guardian of two orphans who have driven away three nannies already, and things are getting worse. He needs someone to take care of the situation, and he knows Andie can handle anything….
When Andie meets the two children, she realizes the situation is much worse than she feared. Carter and Alice aren't your average delinquents, and the creepy old house where they live is being run by the worst housekeeper since Mrs. Danvers. Complicating matters is Andie's fiancé's suspicion that this is all a plan by North to get Andie back. He may be right because Andie's dreams have been haunted by North since she arrived at the old house. And that's not the only haunting…
Then her ex-brother-in-law arrives with a duplicitous journalist and a self-doubting parapsychologist, closely followed by an annoyed medium, Andie's tarot card–reading mother, her avenging ex-mother-in-law, and her jealous fiancé. Just when Andie's sure things couldn't get more complicated, North arrives to make her wonder if maybe this time things could just turn out differently….
In one fell swoop, Maddie loses her boyfriend (her decision) and her job (so not her decision). But rather than drowning her sorrows in bags of potato chips, Maddie leaves L.A. to claim the inheritance left by her free-spirited mother — a ramshackle inn nestled in the little coastal town of Lucky Harbor, Washington.
Starting over won't be easy. Yet Maddie sees the potential for a new home and a new career — if only she can convince her two half-sisters to join her in the adventure. But convincing Tara and Chloe will be difficult because the inn needs a big makeover too.
The contractor Maddie hires is a tall, dark-haired hottie whose eyes — and mouth — are making it hard for her to remember that she's sworn off men. Even harder will be Maddie's struggles to overcome the past, though she's about to discover that there's no better place to call home than Lucky Harbor.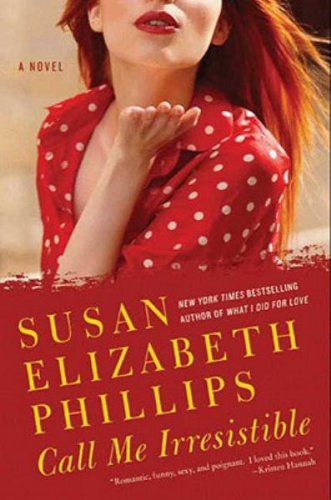 R.S.V.P. to the most riotous wedding of the year…
Lucy Jorik is the daughter of a former president of the United States.
Meg Koranda is the offspring of legends.
One of them is about to marry Mr. Irresistible — Ted Beaudine — the favorite son of Wynette, Texas. The other is not happy about it and is determined to save her friend from a mess of heartache.
But even though Meg knows that breaking up her best friend's wedding is the right thing to do, no one else seems to agree. Faster than Lucy can say "I don't," Meg becomes the most hated woman in town — a town she's stuck in with a dead car, an empty wallet, and a very angry bridegroom. Broke, stranded, and without her famous parents at her back, Meg is sure she can survive on her own wits. What's the worst that can happen? Lose her heart to the one and only Mr. Irresistible? Not likely. Not likely at all.
When literature student Anastasia Steele goes to interview young entrepreneur Christian Grey, she encounters a man who is beautiful, brilliant, and intimidating. The unworldly, innocent Ana is startled to realize she wants this man and, despite his enigmatic reserve, finds she is desperate to get close to him. Unable to resist Ana's quiet beauty, wit, and independent spirit, Grey admits he wants her, too — but on his own terms.
Shocked yet thrilled by Grey's singular erotic tastes, Ana hesitates. For all the trappings of success — his multinational businesses, his vast wealth, his loving family — Grey is a man tormented by demons and consumed by the need to control. When the couple embarks on a daring, passionately physical affair, Ana discovers Christian Grey's secrets and explores her own dark desires.
2011: Mystery Man by Kristen Ashley
While drinking cosmopolitans, Gwendolyn Kidd meets the man of her dreams. Then she takes him home. Then she wakes up alone. But her fear that she lost her dream man turns into a relationship with a mystery man when, night after night in the dead of night, he comes back for more. Hoping it will blossom into something real, she lets him.
But she doesn't even know his name.
Gwen's struggling with the decision to end their crazy non-relationship when her sister-from-hell, Ginger's best friend pays a visit and warns Gwen that if she and her sister don't get smart, they'll both get d-e-a-d, dead. Gwen has no clue what's going on but she's used to Ginger's antics and decides to lay the problem on her sister's biker boyfriend's doorstep. Bad choice. She hits the Denver Underground radar with a big, loud ping.
This means Gwen's Mystery Man, Cabe "Hawk" Delgado has to step in to keep her safe. But when Hawk gets a dose of Gwen in the daylight, he makes the decision that he finally wants real with Gwen. However when Gwen gets a dose of badass, bossy, straight-talker Hawk in the daylight, she decides she's done.
Thus begins the head-to-head of the Commando vs. Cosmo Girl as Hawk woos Gwen in his own unique way, Gwen survives firebombs, drive-bys, kidnappings, hot pursuits by biker hotties and gorgeous police detectives and discovers the heartbreaking reason why Hawk kept her at arm's length.
And as all this happens, Gwen finds that her sister's troubles are serious trouble and she must decide who to keep alive: her sister-from-hell or the man of her dreams.
Spindle Cove is the destination of choice for certain types of well-bred young ladies: the painfully shy, young wives disenchanted with matrimony, and young girls too enchanted with the wrong men. It is a haven for those who live there.
Victor Bramwell, the new Earl of Rycliff, knows he doesn't belong here. So far as he can tell, there's nothing in this place but spinsters… and sheep. But he has no choice, he has orders to gather a militia. It's a simple mission, made complicated by the spirited, exquisite Susanna Finch — a woman who is determined to save her personal utopia from the invasion of Bram's makeshift army.
Susanna has no use for aggravating men; Bram has sworn off interfering women. The scene is set for an epic battle… but who can be named the winner when both have so much to lose?
Gideon Cross came into my life like lightning in the darkness…
He was beautiful and brilliant, jagged and white-hot. I was drawn to him as I'd never been to anything or anyone in my life. I craved his touch like a drug, even knowing it would weaken me. I was flawed and damaged, and he opened those cracks in me so easily…
Gideon knew. He had demons of his own. And we would become the mirrors that reflected each other's most private worlds… and desires.
The bonds of his love transformed me, even as I prayed that the torment of our pasts didn't tear us apart…
Whip-smart, hardworking, and on her way to an MBA, Chloe Mills has only one problem: her boss, Bennett Ryan. He's exacting, blunt, inconsiderate — and completely irresistible. A Beautiful Bastard.
Bennett has returned to Chicago from France to take a vital role in his family's massive media business. He never expected that the assistant who'd been helping him from abroad was the gorgeous, innocently provocative — completely infuriating — creature he now has to see every day. Despite the rumors, he's never been one for a workplace hookup. But Chloe's so tempting he's willing to bend the rules — or outright smash them — if it means he can have her. All over the office.
As their appetites for one another increase to a breaking point, Bennett and Chloe must decide exactly what they're willing to lose in order to win each other.
They had nothing in common until love gave them everything to lose…
Louisa Clark is an ordinary girl living an exceedingly ordinary life — steady boyfriend, close family — who has barely been farther afield than their tiny village. She takes a badly needed job working for ex-Master of the Universe Will Traynor, who is wheelchair bound after an accident. Will has always lived a huge life — big deals, extreme sports, worldwide travel — and now he's pretty sure he cannot live the way he is.
Will is acerbic, moody, bossy — but Lou refuses to treat him with kid gloves, and soon his happiness means more to her than she expected. When she learns that Will has shocking plans of his own, she sets out to show him that life is still worth living.
2013: True Love by Jude Deveraux
Just as Alix Madsen is finishing up architectural school, Adelaide Kingsley dies and wills her, for one year, the use of a charming 19th-century Nantucket house. The elderly woman's relationship to the Madsen family is a mystery to the spirited Alix — fresh from a romantic breakup — but for reasons of her own Alix accepts the quirky bequest, in part because it gives her time to plan her best friend's storybook wedding.
But unseen forces move behind the scenes, creaking Kingsley House's ancient floorboards. It seems that Adelaide Kingsley had a rather specific task for Alix: to solve the strange disappearance of one of the Kingsley women, Valentina, more than two hundred years ago. If that wasn't troubling enough, Alix must deal with the arrogant (and extremely good-looking) architect Jared Montgomery, who is living in the property's guesthouse.
Unbeknown to Alix, Jared has been charged with looking after her while she lives on the island—an easy task for him, considering the undeniable chemistry between the two. But Jared harbors secrets of his own, which, if revealed, may drive a wedge between the pair.
With a glorious Nantucket wedding on the horizon, sparks fly, and the ghosts of the past begin to reveal themselves — some of them literally. Finding their lives inextricably entwined with the turbulent fortunes of their ancestors, Alix and Jared discover that only by righting the wrongs of the past can they hope to be together.
The art of love is never a science: Meet Don Tillman, a brilliant yet socially inept professor of genetics, who's decided it's time he found a wife. In the orderly, evidence-based manner with which Don approaches all things, he designs the Wife Project to find his perfect partner: a sixteen-page, scientifically valid survey to filter out the drinkers, the smokers, the late arrivers.
Rosie Jarman possesses all these qualities. Don easily disqualifies her as a candidate for The Wife Project (even if she is "quite intelligent for a barmaid"). But Don is intrigued by Rosie's own quest to identify her biological father. When an unlikely relationship develops as they collaborate on The Father Project, Don is forced to confront the spontaneous whirlwind that is Rosie ― and the realization that, despite your best scientific efforts, you don't find love, it finds you.
Mili Rathod hasn't seen her husband in 20 years — not since she was promised to him at the age of four. Yet marriage has allowed Mili a freedom rarely given to girls in her village. Her grandmother has even allowed her to leave India and study in America for eight months, all to make her the perfect modern wife. Which is exactly what Mili longs to be — if her husband would just come and claim her.
Bollywood's favorite director, Samir Rathod, has come to Michigan to secure a divorce for his older brother. Persuading a naïve village girl to sign the papers should be easy for someone with Samir's tabloid-famous charm. But Mili is neither a fool nor a gold-digger. Open-hearted yet complex, she's trying to reconcile her independence with cherished traditions. And before he can stop himself, Samir is immersed in Mili's life — cooking her dal and rotis, escorting her to her roommate's elaborate Indian wedding, and wondering where his loyalties and happiness lie.
Growing up, Cassie Carter and her sisters, Karen and Nichole, were incredibly close — until one fateful event drove them apart. After high school, Cassie ran away from home to marry the wrong man, throwing away a college scholarship and breaking her parents' hearts. To make matters worse, Cassie had always been their father's favorite — a sentiment that weighed heavily on her sisters and made Cassie's actions even harder to bear.
Now 31, Cassie is back in Washington, living in Seattle with her daughter and hoping to leave her past behind. After ending a difficult marriage, Cassie is back on her own two feet, the pieces of her life slowly but surely coming together. Despite the strides Cassie's made, she hasn't been able to make peace with her sisters. Karen, the oldest, is a busy wife and mother, balancing her career with raising her two children. And Nichole, the youngest, is a stay-at-home mom whose husband indulges her every whim. Then one day, Cassie receives a letter from Karen, offering what Cassie thinks may be a chance to reconcile. And as Cassie opens herself up to new possibilities — making amends with her sisters, finding love once more — she realizes the power of compassion, and the promise of a fresh start.
Which of these titles have you read? Let us know in the comments!
Want access to free & bargain ebooks? Sign up for BookBub here.
Comments