"I must learn to be content with being happier than I deserve," said Elizabeth Bennet in Jane Austen's Pride and Prejudice. This quote rings true for us when Austen-inspired books hit shelves! The last several months have seen a bevy of new Pride and Prejudice retellings, from modernizations to retellings of retellings (how very Inception). Check out the Austen-inspired list below, complete with publishers' descriptions.
Eligible by Curtis Sittenfeld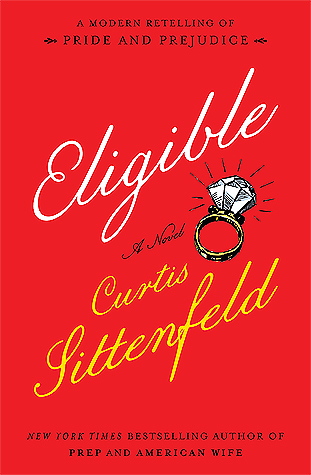 This version of the Bennet family — and Mr. Darcy — is one that you have and haven't met before: Liz is a magazine writer in her late 30s who, like her yoga instructor older sister, Jane, lives in New York City. When their father has a health scare, they return to their childhood home in Cincinnati to help — and discover that the sprawling Tudor they grew up in is crumbling and the family is in disarray.
Youngest sisters Kitty and Lydia are too busy with their CrossFit workouts and Paleo diets to get jobs. Mary, the middle sister, is earning her third online master's degree and barely leaves her room, except for those mysterious Tuesday-night outings she won't discuss. And Mrs. Bennet has one thing on her mind: how to marry off her daughters, especially as Jane's 40th birthday fast approaches.
Enter Chip Bingley, a handsome new-in-town doctor who recently appeared on the juggernaut reality TV dating show Eligible. At a Fourth of July barbecue, Chip takes an immediate interest in Jane, but Chip's friend neurosurgeon Fitzwilliam Darcy reveals himself to Liz to be much less charming…
And yet, first impressions can be deceiving.
The first book of a new contemporary romance series set in the mountains of Virginia in a town with full of family legends, romance, and secrets from New York Times bestselling author of the Nantucket Brides trilogy.
Sparks fly as fiery Casey Reddick and brooding Hollywood actor Tate Landers clash in the Virginia summer heat. A chef who puts her career first and her love life second, Casey doesn't see what every girl in town is swooning over. She made up her mind the moment she met Tate — he's gorgeous, but stuck-up, nothing like his ex-brother-in-law, Devlin, who's playing the Wickham to Tate's Darcy in local production of Pride and Prejudice. Casey makes the perfect Elizabeth Bennett — how could she be starstruck when she's heard Devlin's damning stories about Tate? As they rehearse together, however, Casey finds herself attracted to Tate — he's much more down-to-earth than she expected and any physical contact between the two of them literally gives her a tingling, electric shock. As opening night draws near, Casey has some difficult decisions to make. Whom should she believe? The seemingly sincere, slighted Devlin or Tate, whose rough, arrogant exterior may only be skin deep. She's come to love that jolt she gets when they touch — but will she get burned?
The Season by Jonah Lisa Dyer and Stephen Dyer
She can score a goal, do 60 box jumps in a row, bench press 150 pounds… but can she learn to curtsey?
Megan McKnight is a soccer star with Olympic dreams, but she's not a girly girl. So when her Southern belle mother secretly enters her in the 2016 Dallas debutante season, she's furious — and has no idea what she's in for. When Megan's attitude gets her on probation with the mother hen of the debs, she's got a month to prove she can ballroom dance, display impeccable manners, and curtsey like a proper Texas lady or she'll get the boot and disgrace her family. The perk of being a debutante, of course, is going to parties, and it's at one of these lavish affairs where Megan gets swept off her feet by the debonair and down-to-earth Hank Waterhouse. If only she didn't have to contend with a backstabbing blonde and her handsome but surly billionaire boyfriend, Megan thinks, being a deb might not be so bad after all. But that's before she humiliates herself in front of a room full of 10-year-olds, becomes embroiled in a media-frenzy scandal, and gets punched in the face by another girl.
The season has officially begun… but the drama is just getting started.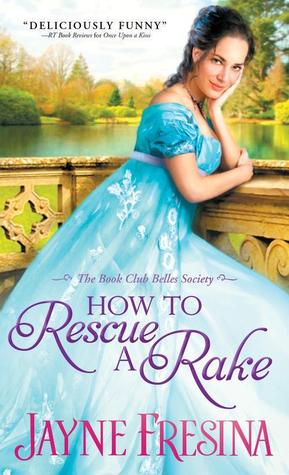 How to Rescue a Rake: 
Reject his marriage proposal
Nathaniel Sherringham has returned to Hawcombe Prior a changed man. Gone is the reckless rake who went out on a limb to propose to Diana Makepiece three years ago. Now Nate's mysterious new wealth has the town's rumor mill spinning. To stir things up (and get Diana's attention), Nate boldly announces his plans to marry "any suitable girl" under the age of 25.
Run away
Diana, now 27 and still single, is acutely aware of Nate's return. When her mother suggests a trip to visit a cousin in Bath, Diana leaps at the chance to escape the heartbreak and regret she can't help but feel in Nate's presence… and avoid his irritating charade to find a bride.
But for Nate, Diana has always been the one. He might just have to follow her to Bath and once again lay his heart on the line to win her attention — and her heart.
A prehistoric fantasy — with allusions to Pride and Prejudice.
Hunting, gathering, and keeping his family safe — that's the life 17-year-old Kol knows. Then bold, enigmatic Mya arrives from the south with her family, and Kol is captivated. He wants her to like and trust him, but any hopes of impressing her are ruined when he makes a careless — and nearly grave — mistake. However, there's something more to Mya's cool disdain… a history wrought with loss that comes to light when another clan arrives. With them is Lo, an enemy from Mya's past who Mya swears has ulterior motives.
As Kol gets to know Lo, tensions between Mya and Lo escalate until violence erupts. Faced with shattering losses, Kol is forced to question every person he's trusted. One thing is for sure: This was a war that Mya or Lo — Kol doesn't know which — had been planning all along.
Jane Austen turns sleuth in this delightful Regency-era mystery.
November, 1815. The Battle of Waterloo has come and gone, leaving the British economy in shreds; Henry Austen, high-flying banker, is about to declare bankruptcy — dragging several of his brothers down with him. The crisis destroys Henry's health, and Jane flies to his London bedside, believing him to be dying. While she's there, the chaplain to His Royal Highness the Prince Regent invites Jane to tour Carlton House, the Prince's fabulous London home. The chaplain is a fan of Jane's books, and during the tour he suggests she dedicate her next novel — Emma — to HRH, whom she despises.
However, before she can speak to HRH, Jane stumbles upon a body — sprawled on the carpet in the Regent's library. The dying man, Colonel MacFarland, was a cavalry hero and a friend of Wellington's. He utters a single failing phrase: "Waterloo map"… and Jane is on the hunt for a treasure of incalculable value and a killer of considerable cunning.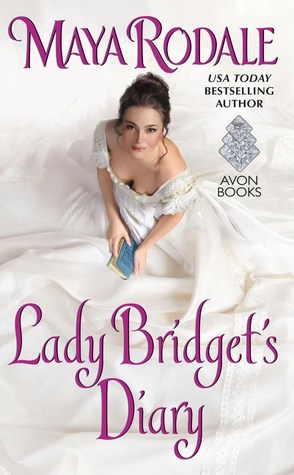 In the first novel of Maya Rodale's stunning new series, an American heiress must learn to navigate London society and an infuriatingly irresistible rake…
Lord Darcy is the quintessential Englishman: Wealthy, titled, impossibly proper, and horrified that a pack of Americans has inherited one of England's most respected dukedoms. But his manners, his infamous self-restraint, and his better judgment fly out the window when he finds himself with the maddening American girl next door.
Lady Bridget Cavendish has grand — but thwarted — plans to become a Perfect Lady and take the haute ton by storm. In her diary, Bridget records her disastrous attempts to assimilate into London high society, her adoration of the handsome rogue next door, her disdain for the Dreadful Lord Darcy, and some truly scandalous secrets that could ruin them all.
It was loathing at first sight for Lady Bridget and Lord Darcy. But their paths keep crossing… and somehow involve kissing. When Lady Bridget's diary goes missing, both Darcy and Bridget must decide what matters most of all — a sterling reputation or a perfectly imperfect love.
Which of these books do you plan to read? Tell us in the comments!
Want access to free & bargain ebooks? Sign up for BookBub here.
Comments