It's been 30 years since the first Baby-Sitters Club book came out, introducing four mature 13-year-old girls who were more competent at taking care of children than many people twice their age. Who can forget Claudia's impeccable fashion sense, Kristy's endless business acumen, and Mary Anne's book obsession? Since then, several more characters were introduced and over 131 books published — not to mention all the spin-offs!
In honor of Ann M. Martin's birthday on August 12, here's our best guess at what each girl in the Baby-Sitters Club would be snagging off the shelves today — and what you should be reading too, based on your favorite babysitter!
Follow Ann M. Martin on BookBub
Kristy Thomas
Kristy's the take-charge type — the girl who gets stuff done. Kristy is like the Hermione Granger of the Muggle world. As an adult, she can usually be seen carrying around a chunky book on politics or history, though she's recently switched over to an ereader because it's easier to carry. At night, though, Kristy gets sick of all the serious stuff and reads romance novels, because there is only so much real-world stuff one can take right before bed.
In a series of essays, written as a letter to his son, Coates confronts the notion of race in America and how it has shaped American history, many times at the cost of black bodies and lives. Thoughtfully exploring personal and historical events, from his time at Howard University to the Civil War, the author poignantly asks and attempts to answer difficult questions that plague modern society. In this short memoir, the "Atlantic" writer explains that the tragic examples of Michael Brown, Trayvon Martin, and those killed in South Carolina are the results of a systematically constructed and maintained assault to black people — a structure that includes slavery, mass incarceration, and police brutality as part of its foundation. From his passionate and deliberate breakdown of the concept of race itself to the importance of the Black Lives Matter movement, Coates powerfully sums up the terrible history of the subjugation of black people in the United States. A timely work, this title will resonate with all teens — those who have experienced racism as well as those who have followed the recent news coverage on violence against people of color.
Choose the one guy you can't have…
As captain of a San Francisco Bay tour boat, Pru can handle rough seas — the hard part is life on dry land. Pru loves her new apartment and her neighbors; problem is, she's in danger of stumbling into love with Mr. Right for Anybody But Her.
Fall for him — hard…
Pub owner Finn O'Riley is six-foot-plus of hard-working hottie who always makes time for his friends. When Pru becomes one of them, she discovers how amazing it feels to be on the receiving end of that deep green gaze. But when a freak accident involving darts (don't ask) leads to shirtless first aid, things rush way past the friend zone. Fast.
And then tell him the truth.
Pru only wants Finn to be happy; it's what she wishes for at the historic fountain that's supposed to grant her heart's desire. But wanting him for herself is a different story — because Pru's been keeping a secret that could change everything…
Claudia Kishi
Claudia is famous both for being cooler than literally anyone else in the Baby-Sitters Club universe, and also for having a book with the inside carved out. Claudia graduated from reading Nancy Drew as a tween to reading anything with the word "girl" in the title as a young woman. No one will ever be as cool as Claudia.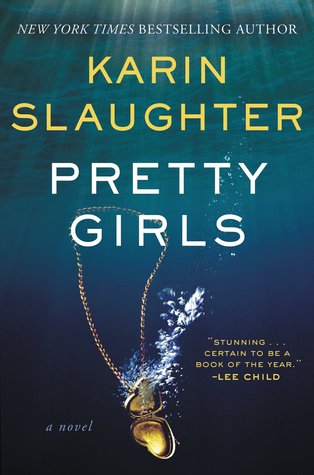 Internationally bestselling author Karin Slaughter returns with a sophisticated and chilling psychological thriller of dangerous secrets, cold vengeance, and unexpected absolution, in which two estranged sisters must come together to find truth about two harrowing tragedies, twenty years apart, that devastate their lives.
Sisters. Strangers. Survivors.
More than 20 years ago, Claire and Lydia's teenaged sister Julia vanished without a trace. The two women have not spoken since, and now their lives could not be more different. Claire is the glamorous trophy wife of an Atlanta millionaire. Lydia, a single mother, dates an ex-con and struggles to make ends meet. But neither has recovered from the horror and heartbreak of their shared loss — a devastating wound that's cruelly ripped open when Claire's husband is killed.
The disappearance of a teenage girl and the murder of a middle-aged man, almost a quarter-century apart: what could connect them? Forming a wary truce, the surviving sisters look to the past to find the truth, unearthing the secrets that destroyed their family all those years ago… and uncovering the possibility of redemption, and revenge, where they least expect it.
Powerful, poignant, and utterly gripping, packed with indelible characters and unforgettable twists, Pretty Girls is a masterful thriller from one of the finest suspense writers working today.
From New York Times bestselling author of the "twisty-mystery" (Vulture) novel In a Dark, Dark Wood, comes The Woman in Cabin 10, an equally suspenseful novel from Ruth Ware — this time, set at sea.
In this tightly wound story, Lo Blacklock, a journalist who writes for a travel magazine, has just been given the assignment of a lifetime: a week on a luxury cruise with only a handful of cabins. At first, Lo's stay is nothing but pleasant: the cabins are plush, the dinner parties are sparkling, and the guests are elegant. But as the week wears on, frigid winds whip the deck, gray skies fall, and Lo witnesses what she can only describe as a nightmare: a woman being thrown overboard. The problem? All passengers remain accounted for — and so, the ship sails on as if nothing has happened, despite Lo's desperate attempts to convey that something (or someone) has gone terribly, terribly wrong…
With surprising twists and a setting that proves as uncomfortably claustrophobic as it is eerily beautiful, Ruth Ware offers up another intense read.
Mary Anne Spier
Mary Anne doesn't technically run her book club, but let's be real — everyone always ends up reading what she recommends. Mary Anne reads a ton, and she might not be as shy as she once was, but she still likes to recharge with a good book. She'll read almost anything, but she's especially drawn to tales about friendship and sisterhood.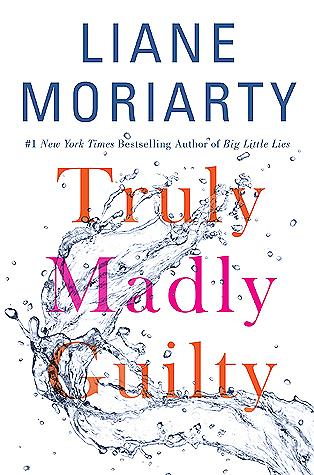 Six responsible adults. Three cute kids. One small dog. It's just a normal weekend. What could possibly go wrong?
Sam and Clementine have a wonderful, albeit, busy life: they have two little girls, Sam has just started a new dream job, and Clementine, a cellist, is busy preparing for the audition of a lifetime. If there's anything they can count on, it's each other.
Clementine and Erika are each other's oldest friends. A single look between them can convey an entire conversation. But theirs is a complicated relationship, so when Erika mentions a last minute invitation to a barbecue with her neighbors, Tiffany and Vid, Clementine and Sam don't hesitate. Having Tiffany and Vid's larger than life personalities there will be a welcome respite.
Two months later, it won't stop raining, and Clementine and Sam can't stop asking themselves the question: What if we hadn't gone?
In Truly Madly Guilty, Liane Moriarty takes on the foundations of our lives: marriage, sex, parenthood, and friendship. She shows how guilt can expose the fault lines in the most seemingly strong relationships, how what we don't say can be more powerful than what we do, and how sometimes it is the most innocent of moments that can do the greatest harm.
As sisters they share an everlasting bond; As queens they can break each other's hearts.
"There is only one bond that I trust: between a woman and her sisters. We never take our eyes off each other. In love and in rivalry, we always think of each other."
When Katherine of Aragon is brought to the Tudor court as a young bride, the oldest princess, Margaret, takes her measure. With one look, each knows the other for a rival, an ally, a pawn, destined — with Margaret's younger sister Mary — to a sisterhood unique in all the world. The three sisters will become the queens of England, Scotland, and France.
United by family loyalties and affections, the three queens find themselves set against each other. Katherine commands an army against Margaret and kills her husband James IV of Scotland. But Margaret's boy becomes heir to the Tudor throne when Katherine loses her son. Mary steals the widowed Margaret's proposed husband, but when Mary is widowed it is her secret marriage for love that is the envy of the others. As they experience betrayals, dangers, loss, and passion, the three sisters find that the only constant in their perilous lives is their special bond, more powerful than any man, even a king.
Stacey McGill
Stacey's not super into fiction, though she reads the big bestsellers (especially when Claudia recommends one to her). She likes listening to audiobooks on her commute, and she's pretty into advice and self-help books. When she's traveling, she has a tender spot for heartwarming tales.
Shrill by Lindy West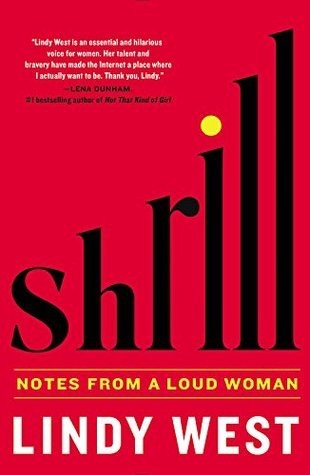 Coming of age in a culture that demands women be as small, quiet, and compliant as possible — like a porcelain dove that will also have sex with you — writer and humorist Lindy West quickly discovered that she was anything but.
From a painfully shy childhood in which she tried, unsuccessfully, to hide her big body and even bigger opinions; to her public war with stand-up comedians over rape jokes; to her struggle to convince herself, and then the world, that fat people have value; to her accidental activism and never-ending battle royale with internet trolls, Lindy narrates her life with a blend of humor and pathos that manages to make a trip to the abortion clinic funny and wring tears out of a story about diarrhea.
With inimitable good humor, vulnerability, and boundless charm, Lindy boldly shares how to survive in a world where not all stories are created equal and not all bodies are treated with equal respect, and how to weather hatred, loneliness, harassment, and loss — and walk away laughing. Shrill provocatively dissects what it means to become self-aware the hard way, to go from wanting to be silent and invisible to earning a living defending the silenced in all caps.
The much-anticipated conclusion to Debbie Macomber's beloved Rose Harbor series, set in the picturesque town of Cedar Cove, Sweet Tomorrows is a vibrant and poignant novel of letting go of fear, following your heart, and embracing the future — come what may.
Nine months ago, Mark Taylor abruptly left Cedar Cove on a perilous mission to right a wrong from his past. Though Mark finally confessed his love for her, innkeeper Jo Marie Rose is unsure if he's ever coming back. The Rose Harbor Inn barely seems the same without Mark, but Jo Marie can't bear to lose herself in grief once more. Determined to move forward, she begins dating again, and finds companionship when she takes on a boarder who is starting a new chapter herself.
Recovering from a twice-broken heart, Emily Gaffney, a young teacher, is staying at the inn while she looks for a home of her own. Having given up on marriage, Emily dreams of adopting children someday. She has her eye on one house in particular — with room for kids. Although Emily's inquiries about the house are rudely rebuffed, her rocky start with the owner eventually blossoms into something resembling friendship. But when the relationship verges on something more, Emily will have to rethink what she truly wants and the chances she's willing to take.
The inn seems to be working its magic again — Emily opening herself up to love, Jo Marie moving on — until Jo Marie receives shocking news.
With Debbie Macomber's trademark charm and wisdom, Sweet Tomorrows brings to a close the journeys of cherished characters who feel like old friends. Macomber has created an enchanting place in the Rose Harbor Inn that readers will never forget.
Dawn Schafer
Dawn works in Los Angeles in the entertainment industry, obviously, and she's is super into horror and supernatural suspense novels. She loves Stephen King and is especially keen on any books being made into movies — and since so many are getting adaptations, she never has a dearth of books to read.
"Are you happy with your life?" Those are the last words Jason Dessen hears before the masked abductor knocks him unconscious. Before he awakens to find himself strapped to a gurney, surrounded by strangers in hazmat suits. Before a man Jason's never met smiles down at him and says, "Welcome back, my friend."
In this world he's woken up to, Jason's life is not the one he knows. His wife is not his wife. His son was never born. And Jason is not an ordinary college physics professor but a celebrated genius who has achieved something remarkable — something impossible.
Is it this world or the other that's the dream? And even if the home he remembers is real, how can Jason possibly make it back to the family he loves? The answers lie in a journey more wondrous and horrifying than anything he could've imagined — one that will force him to confront the darkest parts of himself even as he battles a terrifying, seemingly unbeatable foe.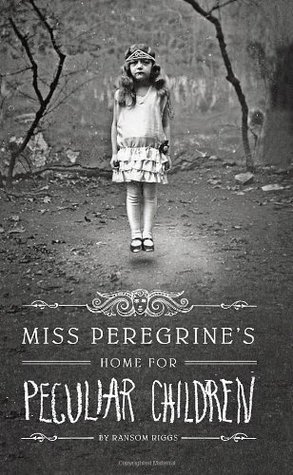 A mysterious island. An abandoned orphanage. A strange collection of curious photographs.
A horrific family tragedy sets 16-year-old Jacob journeying to a remote island off the coast of Wales, where he discovers the crumbling ruins of Miss Peregrine's Home for Peculiar Children. As Jacob explores its abandoned bedrooms and hallways, it becomes clear that the children were more than just peculiar. They may have been dangerous. They may have been quarantined on a deserted island for good reason. And somehow — impossible though it seems — they may still be alive.
A spine-tingling fantasy illustrated with haunting vintage photography, Miss Peregrine's Home for Peculiar Children will delight adults, teens, and anyone who relishes an adventure in the shadows.
Mallory Pike
Mallory reads tons of science fiction, fantasy, and young adult, and if you ever suggests she's a fake geek girl, she will fight you. She's read more than almost anyone she knows, and is extremely articulate about it: She's especially great at recommending books to friends, even if they're in genres she doesn't read.
Age of Myth by Michael J. Sullivan
What does it mean if the gods can be killed? The first novel in an epic new fantasy series for readers of Brent Weeks, Brandon Sanderson, Peter V. Brett, and Scott Lynch.
Age of Myth, inaugurates an original five-book series, and one of fantasy's finest next-generation storytellers continues to break new ground.
Since time immemorial, humans have worshipped the gods they call Fhrey, truly a race apart: Invincible in battle, masters of magic, and seemingly immortal. But when a god falls to a human blade, the balance of power between men and those they thought were gods changes forever. Now, only a few stand between humankind and annihilation: Raithe, reluctant to embrace his destiny as the God Killer, Suri, a young seer burdened by signs of impending doom, and Persephone, who must overcome personal tragedy to lead her people. The Age of Myth is over; the time of rebellion has begun.
Set in an alternate matriarchal 1900's Asia, in a richly imagined world of art deco-inflected steampunk, Monstress tells the story of a teenage girl who is struggling to survive the trauma of war, and who shares a mysterious psychic link with a monster of tremendous power, a connection that will transform them both. Entertainment Weekly praised Monstress as "one of Image Comics's most imaginative and daring new series" and dubbed it the "Best New Original Series" in their year-end "Best Comics of 2015" list.
Jessi Ramsey
Jessi is fairly picky about her books — she likes them literary, highbrow, and preferably about ballet, New York City, and dysfunctional relationships. If a book is about competitive young women, she will definitely pick it up. Jessi has been known to get into very long conversations about her favorite novels, and will occasionally force Mallory to read them so they can have a two-person book club.
From the author of the widely acclaimed debut novel Seating Arrangements, winner of the Dylan Thomas Prize: a gorgeously written, fiercely compelling glimpse into the passionate, political world of professional ballet and its magnetic hold over two generations.
Astonish Me is the irresistible story of Joan, a ballerina whose life has been shaped by her relationship with the world-famous dancer Arslan Ruskov, whom she helps defect from the Soviet Union to the United States. While Arslan's career takes off in New York, Joan's slowly declines, ending when she becomes pregnant and decides to marry her longtime admirer, a PhD student named Jacob. As the years pass, Joan settles into her new life in California, teaching dance and watching her son, Harry, become a ballet prodigy himself. But when Harry's success brings him into close contact with Arslan, explosive secrets are revealed that shatter the delicate balance Joan has struck between her past and present.
In graceful, inimitable prose, Shipstead draws us into an extraordinary world, and the lives of her vivid and tempestuous characters. Filled with intrigue, brilliant satire, and emotional nuance, Astonish Me is a superlative follow-up to Shipstead's superb debut.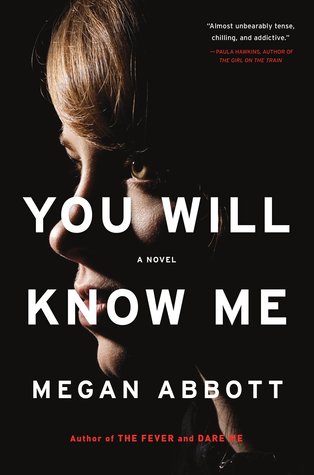 Katie and Eric Knox have dedicated their lives to their 15-year-old daughter Devon, a gymnastics prodigy and Olympic hopeful. But when a violent death rocks their close-knit gymnastics community just weeks before an all-important competition, everything the Knoxes have worked so hard for feels suddenly at risk. As rumors swirl among the other parents, revealing hidden plots and allegiances, Katie tries frantically to hold her family together while also finding herself drawn, irresistibly, to the crime itself, and the dark corners it threatens to illuminate. From a writer with "exceptional gifts for making nerves jangle and skin crawl," (Janet Maslin) You Will Know Me is a breathless rollercoaster of a novel about the desperate limits of desire, jealousy, and ambition.
Which of these books will you add to your reading list? Tell us in the comments!
Want access to free & bargain ebooks? Sign up for BookBub here.
Comments