For readers of fiction, nonfiction books can be a tough sell, with many arguing that they lack sympathetic characters and a strong narrative drive. But that's not true for all! In fact, the nonfiction books listed below will satisfy novel lovers' need for story and character. Publishers' descriptions are included below.
On November 15, 1959, in the small town of Holcomb, Kansas, four members of the Clutter family were savagely murdered by blasts from a shotgun held a few inches from their faces. There was no apparent motive for the crime, and there were almost no clues.
As Truman Capote reconstructs the murder and the investigation that led to the capture, trial, and execution of the killers, he generates both mesmerizing suspense and astonishing empathy. In Cold Blood is a work that transcends its moment, yielding poignant insights into the nature of American violence.
Why you'll love it: Capote blazed the trail for the true crime. In beautiful, meticulous prose, he unravels the horrific crime by illuminating the lives of the murderers, the victims, and the friends and family left behind.
In April 1992 a young man from a well-to-do family hitchhiked to Alaska and walked alone into the wilderness north of Mt. McKinley. His name was Christopher Johnson McCandless. He had given $25,000 in savings to charity, abandoned his car and most of his possessions, burned all the cash in his wallet, and invented a new life for himself. Four months later, his decomposed body was found by a moose hunter.  How McCandless came to die is the unforgettable story of Into the Wild.
Immediately after graduating from college in 1991, McCandless had roamed through the West and Southwest on a vision quest like those made by his heroes Jack London and John Muir. In the Mojave Desert he abandoned his car, stripped it of its license plates, and burned all of his  cash. He would give himself a new name, Alexander Supertramp, and, unencumbered by money and belongings, he would be free to wallow in the raw, unfiltered experiences that nature presented. Craving a blank spot on the map, McCandless simply threw the maps away. Leaving behind his desperate parents and sister, he vanished into the wild.
Jon Krakauer constructs a clarifying prism through which he reassembles the disquieting facts of McCandless's short life. Admitting an interest that borders on obsession, he searches for the clues to the dries and desires that propelled McCandless. Digging deeply, he takes an inherently compelling mystery and unravels the larger riddles it holds: the profound pull of the American wilderness on our imagination; the allure of high-risk activities to young men of a certain cast of mind; the complex, charged bond between fathers and sons.
When McCandless's innocent mistakes turn out to be irreversible and fatal, he becomes the stuff of tabloid headlines and is dismissed for his naiveté, pretensions, and hubris. He is said to have had a death wish, but wanting to die is a very different thing from being compelled to look over the edge. Krakauer brings McCandless's uncompromising pilgrimage out of the shadows, and the peril, adversity, and renunciation sought by this enigmatic young man are illuminated with a rare understanding — and not an ounce of sentimentality. Mesmerizing, heartbreaking, Into the Wild is a tour de force. The power and luminosity of Jon Krakauer's stoytelling blaze through every page.
Why you'll love it: Christopher McCandless — aka Alexander Supertramp — is an irresistible, misunderstood hero who Krakauer truly brings to life on page.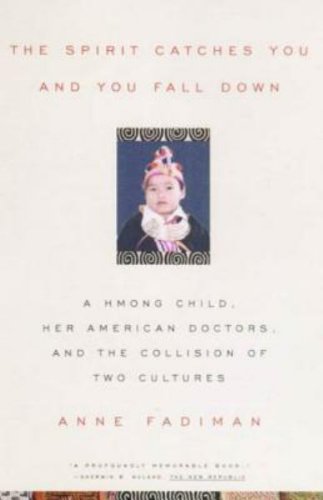 When three-month-old Lia Lee arrived at the county hospital emergency room in Merced, California, a chain of events was set in motion from which neither she nor her parents nor her doctors would ever recover. Lia's parents, Foua and Nao Kao, were part of a large Hmong community in Merced, refugees from the CIA-run "Quiet War" in Laos. The Hmong, traditionally a close-knit and fiercely people, have been less amenable to assimilation than most immigrants, adhering steadfastly to the rituals and beliefs of their ancestors. Lia's pediatricians, Neil Ernst and his wife, Peggy Philip, cleaved just as strongly to another tradition: that of Western medicine. When Lia Lee entered the American medical system, diagnosed as an epileptic, her story became a tragic case history of cultural miscommunication.
Parents and doctors both wanted the best for Lia, but their ideas about the causes of her illness and its treatment could hardly have been more different. The Hmong see illness and healing as spiritual matters linked to virtually everything in the universe, while medical community marks a division between body and soul, and concerns itself almost exclusively with the former. Lia's doctors ascribed her seizures to the misfiring of her cerebral neurons; her parents called her illness, qaug dab peg — the spirit catches you and you fall down — and ascribed it to the wandering of her soul. The doctors prescribed anticonvulsants; her parents preferred animal sacrifices.
Why you'll love it: Tension builds in this true story of Lia Lee and her parents' conflict with the American medical system. Fair-handed in her approach, Fadiman does her best to tell the perspectives of both the Hmong parents and the American doctors, making it impossible not to sympathize with both.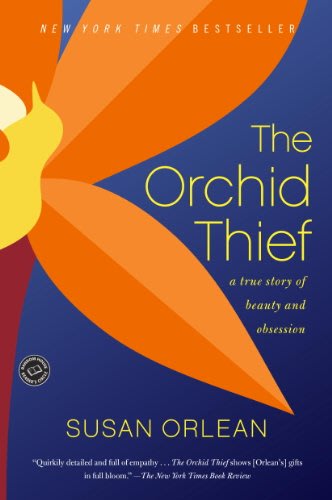 A modern classic of personal journalism, The Orchid Thief is Susan Orlean's wickedly funny, elegant, and captivating tale of an amazing obsession. Determined to clone an endangered flower — the rare ghost orchid Polyrrhiza lindenii — a deeply eccentric and oddly attractive man named John Laroche leads Orlean on an unforgettable tour of America's strange flower-selling subculture, through Florida's swamps and beyond, along with the Seminoles who help him and the forces of justice who fight him. In the end, Orlean — and the reader — will have more respect for underdog determination and a powerful new definition of passion.
Why you'll love it: The Orchid Thief chronicles the author's peculiar relationship with the "orchid thief" himself, John Laroche. In 2002, Charlie Kauffman brought this book to the big screen in Adaptation, and Meryl Streep starred as Susan Orlean.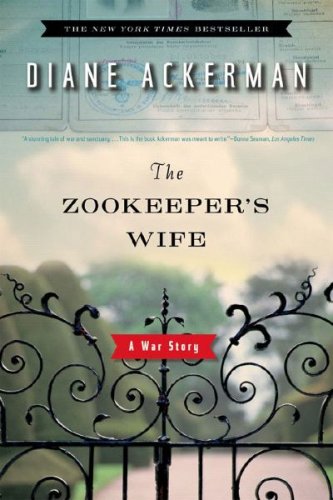 After their zoo was bombed, Polish zookeepers Jan and Antonina Żabiński managed to save over 300 people from the Nazis by hiding refugees in the empty animal cages. With animal names for these "guests," and human names for the animals, it's no wonder that the zoo's code name became "The House Under a Crazy Star." Bestselling naturalist and acclaimed storyteller Diane Ackerman combines extensive research and an exuberant writing style to recreate this fascinating, true-life story — sharing Antonina's life as "the zookeeper's wife," while examining the disturbing obsessions at the core of Nazism.
Why you'll love it: An extraordinary family lies at the center of this unusual Holocaust story. Using Antonina Żabiński's diary as her source material, Ackerman pieces together this true tale of zookeepers who save the lives of hundreds of Warsaw Ghetto prisoners.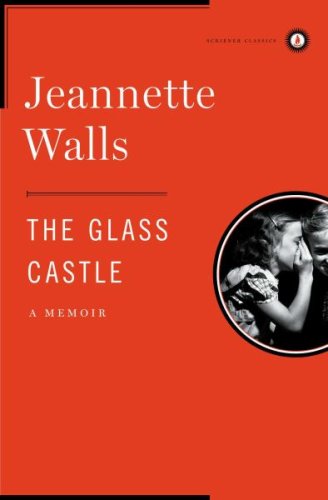 The Glass Castle is a remarkable memoir of resilience and redemption, and a revelatory look into a family at once deeply dysfunctional and uniquely vibrant. When sober, Jeannette's brilliant and charismatic father captured his children's imagination, teaching them physics, geology, and how to embrace life fearlessly. But when he drank, he was dishonest and destructive. Her mother was a free spirit who abhorred the idea of domesticity and didn't want the responsibility of raising a family.
The Walls children learned to take care of themselves. They fed, clothed, and protected one another, and eventually found their way to New York. Their parents followed them, choosing to be homeless even as their children prospered.
The Glass Castle is truly astonishing — a memoir permeated by the intense love of a peculiar but loyal family.
Why you'll love it: Walls has a compelling voice and candid storytelling style that make her unconventional childhood seem at once exhilarating and terrifying.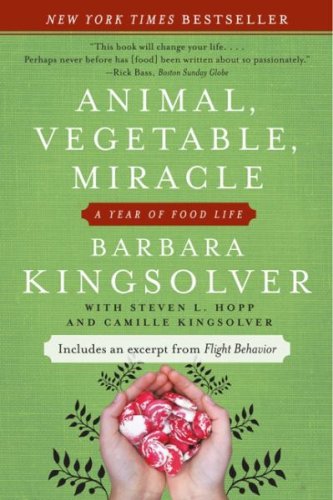 Bestselling author Barbara Kingsolver returns with her first nonfiction narrative that will open your eyes in a hundred new ways to an old truth: You are what you eat.
"As the US population made an unprecedented mad dash for the Sun Belt, one carload of us paddled against the tide, heading for the Promised Land where water falls from the sky and green stuff grows all around. We were about to begin the adventure of realigning our lives with our food chain."
"Naturally, our first stop was to buy junk food and fossil fuel…"
Hang on for the ride: With characteristic poetry and pluck, Barbara Kingsolver and her family sweep readers along on their journey away from the industrial-food pipeline to a rural life in which they vow to buy only food raised in their own neighborhood, grow it themselves, or learn to live without it. Their good-humored search yields surprising discoveries about turkey sex life and overly zealous zucchini plants, en route to a food culture that's better for the neighborhood and also better on the table. Part memoir, part journalistic investigation, Animal, Vegetable, Miracle makes a passionate case for putting the kitchen back at the center of family life and diversified farms at the center of the American diet.
"This is the story of a year in which we made every attempt to feed ourselves animals and vegetables whose provenance we really knew… and of how our family was changed by our first year of deliberately eating food produced from the same place where we worked, went to school, loved our neighbors, drank the water, and breathed the air."
Why you'll love it: Fans of Kingsolver's novels will find themselves at home in her nonfiction account of her year of eating only local foods. Kingsolver herself is the protagonist, and her husband and two daughters pitch in as the supporting cast.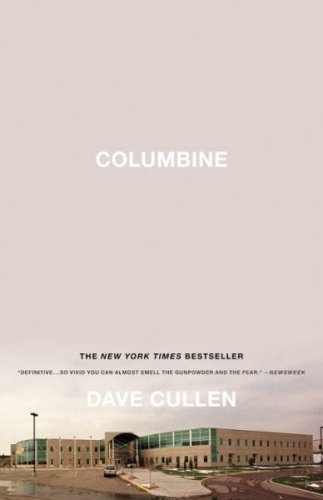 "The tragedies keep coming. As we reel from the latest horror… " So begins a new epilogue, illustrating how Columbine became the template for nearly two decades of "spectacle murders." It is a false script, seized upon by a generation of new killers. In the wake of Newtown, Aurora, and Virginia Tech, the imperative to understand the crime that sparked this plague grows more urgent every year.
What really happened April 20, 1999? The horror left an indelible stamp on the American psyche, but most of what we "know" is wrong. It wasn't about jocks, Goths, or the Trench Coat Mafia. Dave Cullen was one of the first reporters on scene, and spent 10 years on this book — widely recognized as the definitive account. With a keen investigative eye and psychological acumen, he draws on mountains of evidence, insight from the world's leading forensic psychologists, and the killers' own words and drawings — several reproduced in a new appendix. Cullen paints raw portraits of two polar opposite killers. They contrast starkly with the flashes of resilience and redemption among the survivors.
Why you'll love it: A tale of two teenage boys who planned a school shooting, Columbine is riveting and disturbing. How did something like this happen? What compelled a couple of suburban kids to commit a crime like this? As engrossing as a crime novel, Columbine is all the more chilling for its portrayal of real events.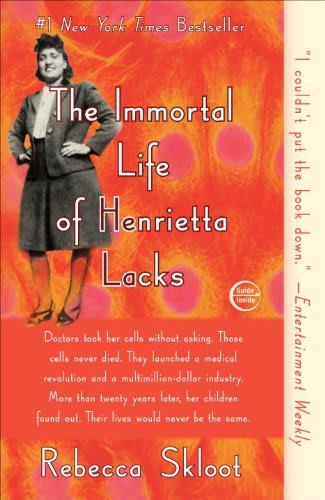 Her name was Henrietta Lacks, but scientists know her as HeLa. She was a poor black tobacco farmer whose cells — taken without her knowledge in 1951 — became one of the most important tools in medicine, vital for developing the polio vaccine, cloning, gene mapping, and more. Henrietta's cells have been bought and sold by the billions, yet she remains virtually unknown, and her family can't afford health insurance. This phenomenal New York Times bestseller tells a riveting story of the collision between ethics, race, and medicine; of scientific discovery and faith healing; and of a daughter consumed with questions about the mother she never knew.
Why you'll love it: Henrietta Lacks's cells made medical history, but little was known about the woman herself. The Immortal Life of Henrietta Lacks paints an enlightening portrait of Lacks and her survivors.
Wild by Cheryl Strayed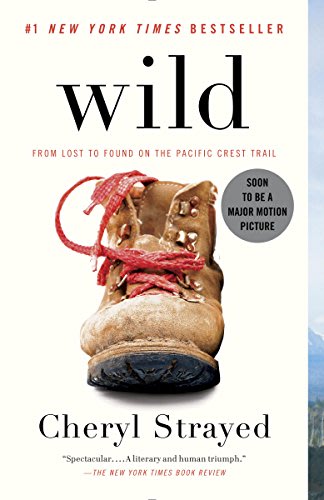 At 22, Cheryl Strayed thought she had lost everything. In the wake of her mother's death, her family scattered and her own marriage was soon destroyed. Four years later, with nothing more to lose, she made the most impulsive decision of her life. With no experience or training, driven only by blind will, she would hike more than a thousand miles of the Pacific Crest Trail from the Mojave Desert through California and Oregon to Washington State — and she would do it alone. Told with suspense and style, sparkling with warmth and humor, Wild powerfully captures the terrors and pleasures of one young woman forging ahead against all odds on a journey that maddened, strengthened, and ultimately healed her.
Why you'll love it: Cheryl Strayed is the plucky heroine in her own real-life adventure story. She sheds her baggage — literally and figuratively — while hiking the Pacific Crest Trail alone.
On May 1, 1915, with WWI entering its 10th month, a luxury ocean liner as richly appointed as an English country house sailed out of New York, bound for Liverpool, carrying a record number of children and infants. The passengers were surprisingly at ease, even though Germany had declared the seas around Britain to be a war zone. For months, German U-boats had brought terror to the North Atlantic. But the Lusitania was one of the era's great transatlantic "Greyhounds" — the fastest liner then in service — and her captain, William Thomas Turner, placed tremendous faith in the gentlemanly strictures of warfare that for a century had kept civilian ships safe from attack.
Germany, however, was determined to change the rules of the game, and Walther Schwieger, the captain of Unterseeboot-20, was happy to oblige. Meanwhile, an ultra-secret British intelligence unit tracked Schwieger's U-boat, but told no one. As U-20 and the Lusitania made their way toward Liverpool, an array of forces both grand and achingly small — hubris, a chance fog, a closely guarded secret, and more — all converged to produce one of the great disasters of history.
It is a story that many of us think we know but don't, and Erik Larson tells it thrillingly, switching between hunter and hunted while painting a larger portrait of America at the height of the Progressive Era. Full of glamour and suspense, Dead Wake brings to life a cast of evocative characters, from famed Boston bookseller Charles Lauriat to pioneering female architect Theodate Pope to President Woodrow Wilson, a man lost to grief, dreading the widening war but also captivated by the prospect of new love.
Gripping and important, Dead Wake captures the sheer drama and emotional power of a disaster whose intimate details and true meaning have long been obscured by history.
Why you'll love it: Larson provides a sweeping, novelistic view of the Lusitania's sinking during the First World War. Fans of historical fiction and disaster stories won't be able to put this down.
What nonfiction books do you recommend?
Want access to free & bargain ebooks? Sign up for BookBub here.
Comments