It's back-to-school season, and high schoolers are loading up their backpacks with required reading materials. These book lists often include celebrated classics from wonderful authors. But just because a book is a classic, doesn't mean it's necessarily the right fit for a modern-day classroom. We've curated a list of well-known classics that high schoolers could probably do without this fall, along with recommendations for great alternatives. Of course, if you can't decide, you can always read both! Publishers' descriptions below.
Moby-Dick by Herman Melville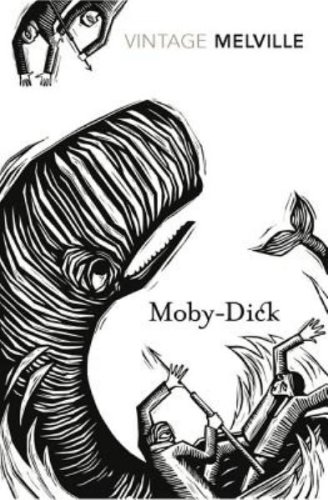 When Ishmael sets sail on the whaling ship Pequod one cold Christmas Day, he has no idea of the horrors awaiting him out on the vast and merciless ocean. The ship's strange captain, Ahab, is in the grip of an obsession to hunt down the famous white whale, Moby Dick, and will stop at nothing on his quest to annihilate his nemesis.
What students should read instead: This epic sea story is definitely the white whale of reads, but younger readers might have an easier time connecting with a science fiction book like The Martian by Andy Weir. It deals with the exploration of uncharted territory and survival without getting too weighed down by details about fish or maritime.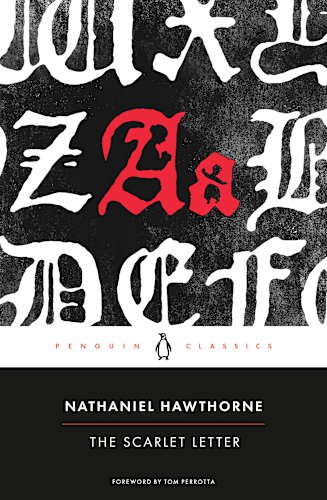 Hailed by Henry James as "the finest piece of imaginative writing yet put forth in the country," Nathaniel Hawthorne's The Scarlet Letter reaches to our nation's historical and moral roots for the material of great tragedy. Set in an early New England colony, the novel shows the terrible impact a single, passionate act has on the lives of three members of the community: the defiant Hester Prynne; the fiery, tortured Reverend Dimmesdale; and the obsessed, vengeful Chillingworth.
With The Scarlet Letter, Hawthorne became the first American novelist to forge from our Puritan heritage a universal classic, a masterful exploration of humanity's unending struggle with sin, guilt and pride.
What students should read instead: While this classic offers up a complex view of life in colonial New England, a novel like Margaret Atwood's The Handmaid's Tale provides a harrowing glimpse into a dystopian future that may resonate more strongly.
The Sun Also Rises is a classic example of Hemingway's spare but powerful writing style. A poignant look at the disillusionment and angst of the post-World War I generation, the novel introduces two of Hemingway's most unforgettable characters: Jake Barnes and Lady Brett Ashley. The story follows the flamboyant Brett and the hapless Jake as they journey from the wild nightlife of 1920s Paris to the brutal bullfighting rings of Spain with a motley group of expatriates. It is an age of moral bankruptcy, spiritual dissolution, unrealized love, and vanishing illusions. First published in 1926, The Sun Also Rises is "an absorbing, beautifully and tenderly absurd, heartbreaking narrative… a truly gripping story, told in lean, hard, athletic prose." (The New York Times)
What students should read instead: Hemingway can be notoriously tough to digest. Instead, The Book Thief, which is set in World War II, is an incredible book that can provide high schoolers with an intimate, all-too-human look at one of the most important moments in world history.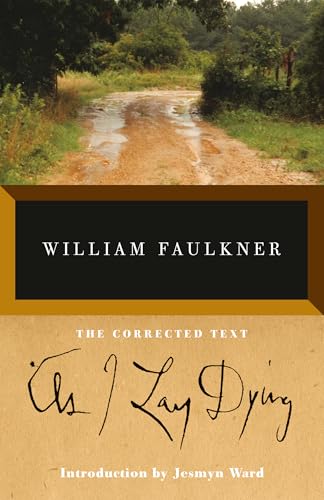 "I set out deliberately to write a tour-de-force. Before I ever put pen to paper and set down the first word I knew what the last word would be and almost where the last period would fall."
As I Lay Dying is Faulkner's harrowing account of the Bundren family's odyssey across the Mississippi countryside to bury Addie, their wife and mother. Narrated in turn by each of the family members — including Addie herself — as well as others the novel ranges in mood, from dark comedy to the deepest pathos. Considered one of the most influential novels in American fiction in structure, style, and drama, As I Lay Dying is a true 20th-century classic.
What students should read instead: Faulkner's much-revered text is a sprawling tour de force, presenting 15 different points of view and a stream-of-consciousness narrative style. In the classroom, though, it may be challenging for students to keep everything straight. Instead, Jonathan Safran Foer's novel Extremely Loud and Incredibly Close depicts a young boy on an adventure around New York City in the aftermath of September 11, and it may be more relatable for high schoolers.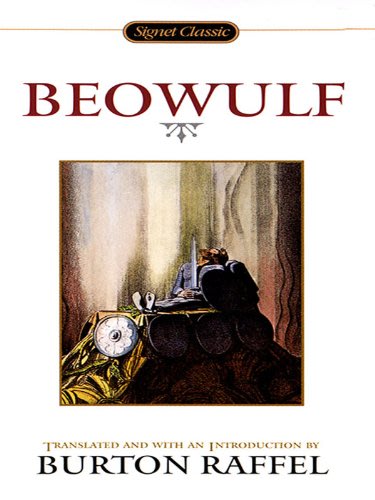 Before there was Game of Thrones, there was Beowulf…
SONG OF BATTLE AND KINGS
Beowulf is one of the earliest extant poems in a modern European language, composed in England before the Norman Conquest. As a social document this great epic poem is invaluable — reflecting a feudal world of heroes and monsters, blood and victory, life and death. As a work of art, it is unique. Beowulf rings with beauty, power, and artistry that have kept it alive for a thousand years. The noble simplicity of Beowulf's anonymous Anglo-Saxon singer is recaptured in this vivid translation by Burton Raffel.
What students should read instead: For an exciting read that allows high schoolers to plunge into a new world, Douglas Adams's book, The Hitchhiker's Guide to the Galaxy, is a worthwhile substitute.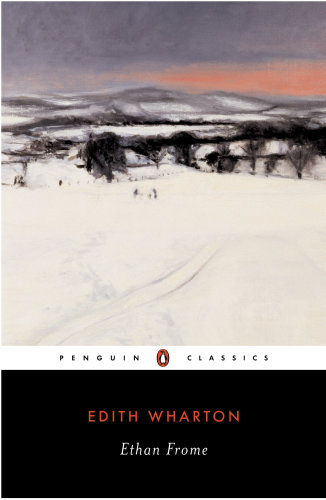 Edith Wharton's most widely read work is a tightly constructed and almost unbearably heartbreaking story of forbidden love in a snowbound New England village.
This brilliantly wrought, tragic novella explores the repressed emotions and destructive passions of working-class people far removed from the elevated social milieu usually inhabited by Wharton's characters. Ethan Frome is a poor farmer, trapped in a marriage to a demanding and controlling wife, Zeena. When Zeena's young cousin Mattie enters their household she opens a window of hope in Ethan's bleak life, but his wife's reaction prompts a desperate attempt to escape fate that goes horribly wrong. Ethan Frome is an unforgettable story with the force of myth, featuring realistic and haunting characters as vivid as any Wharton ever conjured.
What students should read instead: Wharton's haunting tale of doomed love is a staple in many high school English classes, but it can be hard for students to relate to. Instead, a novel like Looking for Alaska by John Green — who also penned The Fault in Our Stars — may be a better option, since it explores similar themes about love and longing in a modern setting.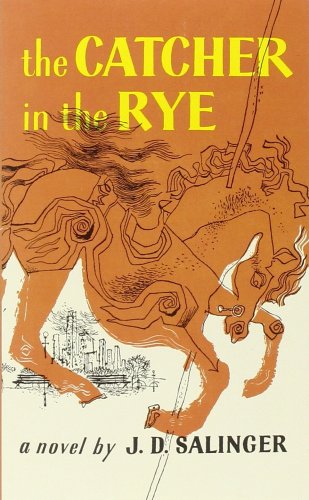 The hero-narrator of The Catcher in the Rye is an ancient child of 16, a native New Yorker named Holden Caulfield. Through circumstances that tend to preclude adult, secondhand description, he leaves his prep school in Pennsylvania and goes underground in New York City for three days. The boy himself is at once too simple and too complex for us to make any final comment about him or his story. Perhaps the safest thing we can say about Holden is that he was born in the world not just strongly attracted to beauty but, almost, hopelessly impaled on it. There are many voices in this novel: Children's voices, adult voices, underground voices — but Holden's voice is the most eloquent of all. Transcending his own vernacular, yet remaining marvelously faithful to it, he issues a perfectly articulated cry of mixed pain and pleasure. However, like most lovers and clowns and poets of the higher orders, he keeps most of the pain to, and for, himself. The pleasure he gives away, or sets aside, with all his heart. It is there for the reader who can handle it to keep.
What students should read instead: For decades, young readers have connected with Holden Caulfield because of his ultimate outsider status. The Curious Incident of the Dog in the Night-Time is perfect for modern-day reading lists, helping students feel a special kinship with a misunderstood protagonist.
A masterpiece of modern fiction, James Joyce's semi-autobiographical first novel follows Stephen Dedalus, a sensitive and creative youth who rebels against his family, his education, and his country by committing himself to the artist's life. "I will not serve," vows Dedalus, "that in which I no longer believe. and I will try to express myself in some mode of life or art as freely as I can." To Dedalus, the artist is like God — one who "remains within or behind or beyond or above his handiwork, invisible, refined out of existence, indifferent, paring his fingernails." Joyce's rendering of the impressions of childhood broke ground in the use of language. "He took on the almost infinite English language," Jorge Luis Borges once said. "He wrote in a language invented by himself… Joyce brought a new music to English." As a bold literary experiment, this classic has had a huge and lasting influence on the contemporary novel.
Joyce's semi-autobiographical chronicle of Stephen Dedalus's passage from university student to "independent" artist is at once a richly detailed, amusing, and moving coming-of-age story, a tour de force of style and technique, and a profound examination of the Irish psyche and society.
What students should read instead: While Joyce can be a delight for readers, a coming-of-age memoir like Buck by M.K. Asante could really grip students and offer an inspirational look at how to overcome and succeed despite all odds.
The Red Badge of Courage was published in 1895, when its author, an impoverished writer living a bohemian life in New York, was only 23. It immediately became a bestseller, and Stephen Crane became famous. Crane set out to create 'a psychological portrayal of fear.' Henry Fleming, a Union Army volunteer in the Civil War, thinks 'that perhaps in a battle he might run… As far as war was concerned he knew nothing of himself.' And he does run in his first battle, full of fear and then remorse. He encounters a grotesquely rotting corpse propped against a tree, and a column of wounded men, one of whom is a friend who dies horribly in front of him. Fleming receives his own 'red badge' when a fellow soldier hits him in the head with a gun. 'The idea of falling like heroes on ceremonial battlefields,' Ford Madox Ford remarked later, 'was gone forever.'
What students should read instead: For another remarkable, one-of-a-kind perspective on modern warfare, consider Code Talker, a memoir by one of the original Navajo code-talkers during World War II.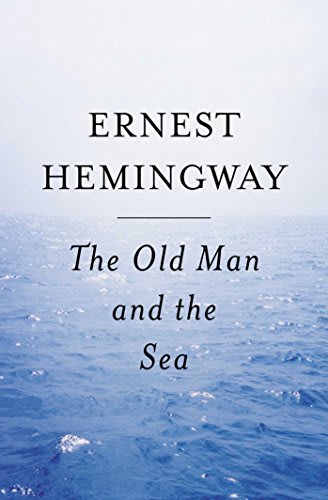 The last novel Ernest Hemingway saw published, The Old Man and the Sea has proved itself to be one of the enduring works of American fiction. It is the story of an old Cuban fisherman and his supreme ordeal: A relentless, agonizing battle with a giant marlin far out in the Gulf Stream. Using the simple, powerful language of a fable, Hemingway takes the timeless themes of courage in the face of defeat and personal triumph won from loss and transforms them into a magnificent 20th-century classic.
What students should read instead: Incorporating elements of magical realism, Junot Díaz's The Brief Wondrous Life of Oscar Wao is a luminous tale that may be more suited to high schoolers than Hemingway's familiar story.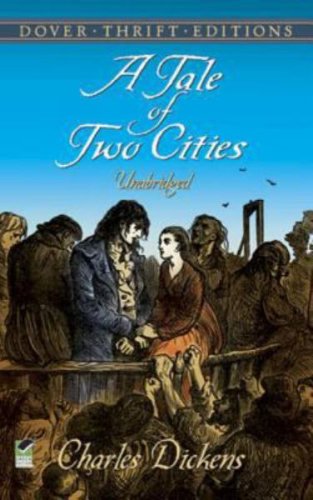 It was the time of the French Revolution — a time of great change and great danger. It was a time when injustice was met by a lust for vengeance, and rarely was a distinction made between the innocent and the guilty. Against this tumultuous historical backdrop, Dickens's great story of unsurpassed adventure and courage unfolds.
Unjustly imprisoned for 18 years in the Bastille, Dr. Alexandre Manette is reunited with his daughter, Lucie, and safely transported from France to England. It would seem that they could take up the threads of their lives in peace. As fate would have it though, the pair are summoned to the Old Bailey to testify against a young Frenchman — Charles Darnay — falsely accused of treason. Strangely enough, Darnay bears an uncanny resemblance to another man in the courtroom, the dissolute lawyer's clerk Sydney Carton. It is a coincidence that saves Darnay from certain doom more than once. Brilliantly plotted, the novel is rich in drama, romance, and heroics that culminate in a daring prison escape in the shadow of the guillotine.
What students should read instead: After overcoming tremendous adversity, Malala Yousafzai — the youngest recipient of the Nobel Peace Prize — became an advocate for change, peace and education. Her memoir, I Am Malala, is impactful for readers of all ages, but especially for high schoolers who may be inspired by her story to advocate for others and create change as well.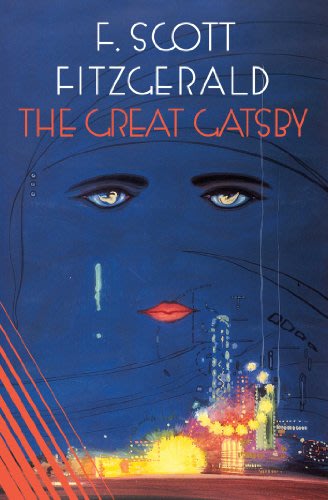 The exemplary novel of the Jazz Age, F. Scott Fitzgerald's third book, The Great Gatsby (1925), stands as the supreme achievement of his career. T. S. Eliot read it three times and saw it as the "first step" American fiction had taken since Henry James; H. L. Mencken praised "the charm and beauty of the writing," as well as Fitzgerald's sharp social sense; and Thomas Wolfe hailed it as Fitzgerald's "best work" thus far. The story of the fabulously wealthy Jay Gatsby and his love for the beautiful Daisy Buchanan, of lavish parties on Long Island at a time when, The New York Times remarked, "gin was the national drink and sex the national obsession," it is an exquisitely crafted tale of America in the 1920s that resonates with the power of myth. A novel of lyrical beauty yet brutal realism, of magic, romance, and mysticism, The Great Gatsby is one of the great classics of 20th-century literature.
What students should read instead: F. Scott Fitzgerald's beloved classic is an oft-cited favorite among bookworms, and with good reason. But to modernize the curriculum, Khaled Hosseini's The Kite Runner — which deals with issues of class, friendship, betrayal, and redemption — could be an incredible alternative.
Which books would you choose instead for high schoolers? Let us know in the comments!
Want access to free & bargain ebooks? Sign up for BookBub here.
Comments