Women crime writers have a long and storied history that dates back to the genre's beginnings. They've brought vibrant, provocative, layered, and extremely memorable mysteries to readers for decades. So what's a current crime fiction fan to do when they've read everything by the likes of Agatha Christie, Sue Grafton, Mary Higgins Clark, Laura Lippman, and their contemporaries? Well, fear not — we've dug a little deeper to showcase some books by female crime writers you may not have read yet. Check out the list below, complete with publishers' descriptions.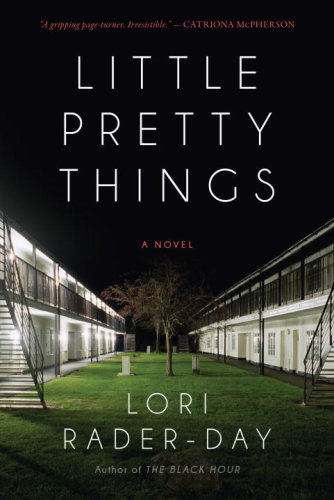 Old rivalries never die. But some rivals do.
Juliet Townsend is used to losing. Back in high school, she lost every track team race to her best friend, Madeleine Bell. Ten years later, she's still running behind, stuck in a dead-end job cleaning rooms at the Mid-Night Inn, a one-star motel that attracts only the cheap or the desperate. But what life won't provide, Juliet takes.
Then one night, Maddy checks in. Well-dressed, flashing a huge diamond ring, and as beautiful as ever, Maddy has it all. By the next morning, though, Juliet is no longer jealous of Maddy — she's the chief suspect in her murder.
To protect herself, Juliet investigates the circumstances of her friend's death. But what she learns about Maddy's life might cost Juliet everything she didn't realize she had.
Why we love it: This is a gripping story about a small-town woman struggling to find her place in the world — made even tougher after her former best friend is murdered. Little Pretty Things makes for a quick, engaging read.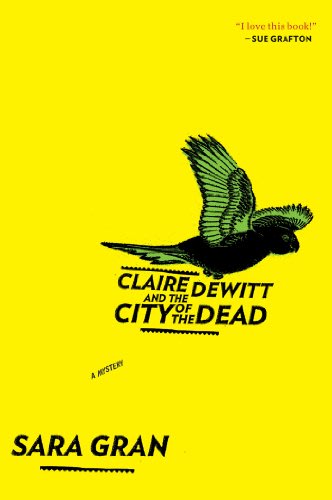 Claire DeWitt is not your average private investigator. She has brilliant deductive skills and is an ace at discovering evidence. But Claire also uses her dreams, omens, and mind-expanding herbs to help her solve mysteries, and relies on Détection — the only book published by the late, great, and mysterious French detective Jacques Silette.
The tattooed, pot-smoking Claire has just arrived in post-Katrina New Orleans, the city she's avoided since her mentor, Silette's student Constance Darling, was murdered there. Claire is investigating the disappearance of Vic Willing, a prosecutor known for winning convictions in a homicide-plagued city. Has an angry criminal enacted revenge on Vic? Or did he use the storm as a means to disappear? Claire follows the clues, finding old friends and making new enemies — foremost among them Andray Fairview, a young gang member who just might hold the key to the mystery.
Littered with memories of Claire's years as a girl detective in 1980s Brooklyn, Claire DeWitt and the City of the Dead is a knockout start to a bracingly original new series.
Why we love it: Gran's Claire DeWitt books are bursting with style. If you like your mysteries to be compelling with a unique voice and pace, you're in luck.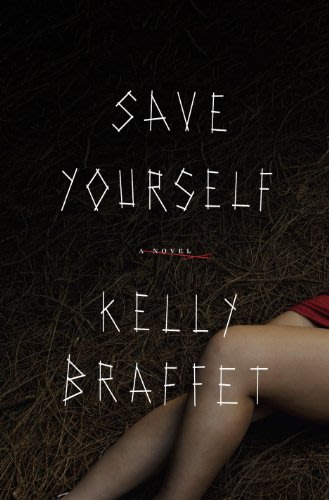 Patrick Cusimano is in a bad way. His father is in jail, he works the midnight shift at a grubby convenience store, and his brother's girlfriend, Caro, has taken their friendship to an uncomfortable new level. On top of all that, he can't quite shake the attentions of Layla Elshere, a goth teenager who befriends Patrick for reasons he doesn't understand and doesn't fully trust. The temptations these two women offer are pushing him to his breaking point.
Meanwhile, Layla's little sister, Verna, is suffering through her first year of high school. She's become a prime target for her cruel classmates, not just because of her strange name and her fundamentalist parents: Layla's bad-girl rep proves to be too huge a shadow for Verna, so she falls in with her sister's circle of outcasts and misfits whose world is far darker than she ever imagined.
Kelly Braffet's characters, indelibly portrayed and richly varied, are all on their own twisted paths to finding peace. The result is a novel of unnerving power-darkly compelling, addictively written, and shockingly honest.
Why we love it: A chilling, dark tale that slides under your skin and overwhelms you, Braffet's Save Yourself is a modern, unforgettable piece of noir.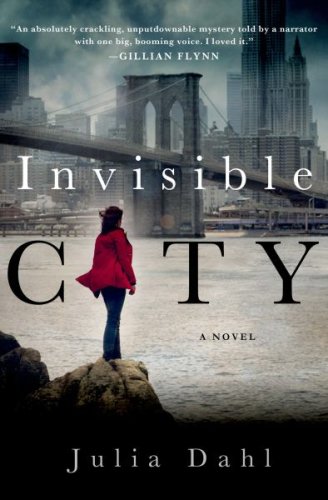 Just months after Rebekah Roberts was born, her mother, an Hasidic Jew from Brooklyn, abandoned her Christian boyfriend and newborn baby to return to her religion. Neither Rebekah nor her father have heard from her since. Now a recent college graduate, Rebekah has moved to New York City to follow her dream of becoming a big-city reporter. But she's also drawn to the idea of being closer to her mother, who might still be living in the Hasidic community in Brooklyn.
Then Rebekah is called to cover the story of a murdered Hasidic woman. Rebekah's shocked to learn that, because of the NYPD's habit of kowtowing to the powerful ultra-Orthodox community, not only will the woman be buried without an autopsy, her killer may get away with murder. Rebekah can't let the story end there. But getting to the truth won't be easy — even as she immerses herself in the cloistered world where her mother grew up, it's clear that she's not welcome, and everyone she meets has a secret to keep from an outsider.
Why we love it: This sharp debut from Dahl introduces one of the most memorable crime protagonists: Rebekah Roberts.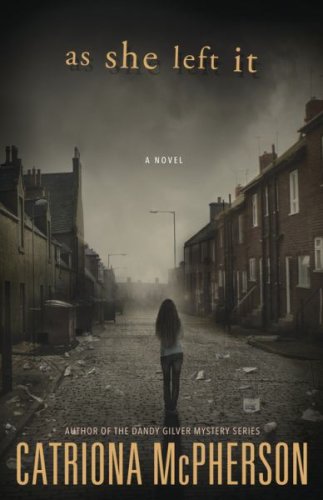 When she was 12 years old, Opal Jones escaped her mother's endless drinking. Now, returning to their small Leeds cottage after her mum's death, Opal feels like she's gone back in time. Nosey Mrs. Pickess is still polishing her windows to a sparkle. Fishbo, Opal's ancient music teacher, still plays trumpet with his band. And much to Opal's delight, her favorite neighbor, Margaret Reid, still keeps an eye on things from the walk in front of her house.
But a tragedy has struck Mote Street. Margaret's grandson, Craig, disappeared some 10 years ago, and every day he's not found, shame and sorrow settle deeper into the neighborhood's forgotten corners. As the door she closed on her own dark past begins to open, Opal uncovers more secrets than she can bear about the people who were once her friends.
Why we love it: A haunting, unforgettable tale of buried secrets, As She Left It is McPherson at the top of her game.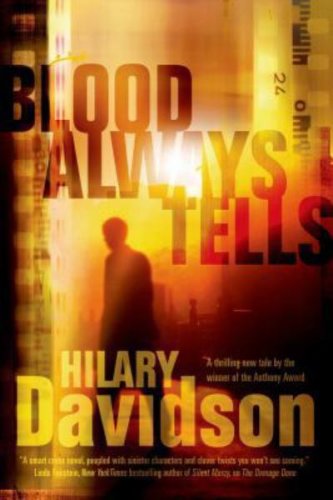 Dominique Monaghan just wanted to get even with her two-timing, married boyfriend, a washed-up boxer stuck in a toxic marriage to a dangerously spoiled socialite. However, an elaborate blackmail scheme soon lands her in the middle of an unexpected kidnapping… and attempted murder. But who is actually out to kill whom?
Desmond Edgars, Dominique's big brother, has looked out for his wayward sister ever since their mother was convicted of murdering many years ago, so when he receives a frantic phone call from Dominique in the middle of the night, he drops everything to rush to the rescue. But to find out what has really happened to his sister, the stoic ex-military man must navigate a tangled web of murder and deception, involving a family fortune, a couple of shifty lawyers, and a missing child, while wrestling with his own bloody secrets…
Hilary Davidson's Blood Always Tells is a twisted tale of love, crime, and family gone wrong, by the multiple award–winning author of The Damage Done and Evil in All Its Disguises.
Why we love it: Davidson's chilling standalone amplifies the noir factor with a tale of revenge and lust — a great introduction to her stellar work.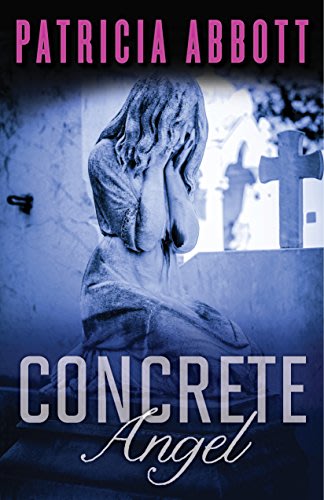 An atmospheric and eagerly awaited debut novel from acclaimed crime writer Patricia Abbott, set in Philadelphia in the 1970s about a family torn apart by a mother straight out of Mommie Dearest, and her children who are at first victims but soon learn they must fight back to survive. Eve Moran has always wanted "things" and has proven both inventive and tenacious in getting and keeping them. Eve lies, steals, cheats, swindles, and finally commits murder, paying little heed to the cost of her actions on those who love her. Her daughter, Christine, compelled by love, dependency, and circumstance, is caught up in her mother's deceptions, unwilling to accept the viciousness that runs in her mother's blood. Eve's powers of seduction are hard to resist for those who come in contact with her toxic allure. It's only when Christine's three-year old brother, Ryan, begins to prove useful to her mother, and she sees a pattern repeating itself, that Christine finds the courage and means to bring an end to Eve's tyranny. An unflinching novel about love, lust, and greed that runs deep within our bones, Patricia Abbott cements herself as one of our very best writers of domestic suspense.
Why we love it: One of the most impressive crime debuts in recent memory, Abbott's Concrete Angel is a spellbinding mother-daughter tale that evokes luminaries of domestic suspense like Margaret Millar and Patricia Highsmith.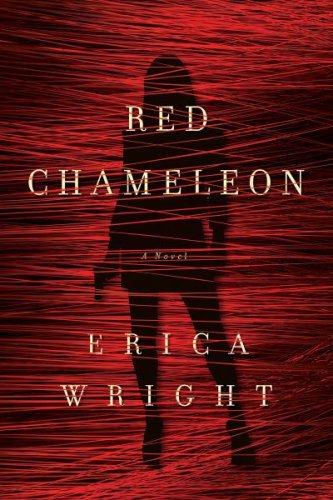 As a private investigator, Kathleen Stone relies on her ability to blend into the background. Aided by her street-smart drag queen friend and the best wigmaker in New York City, she feels confident that her camouflage is up to snuff. But when a cheating spouse she's been trailing ends up dead under suspicious circumstances, she fears that someone she angered in her past job — busting gangs and drug dealers as an undercover cop — has seen through her disguises. Now she must work with her former colleagues in the NYPD to solve the case before she's the next victim.
Why we love it: This first installment to a series keeps readers on their toes, and Wright manages to honor the tropes of the genre while keeping things remarkably fresh.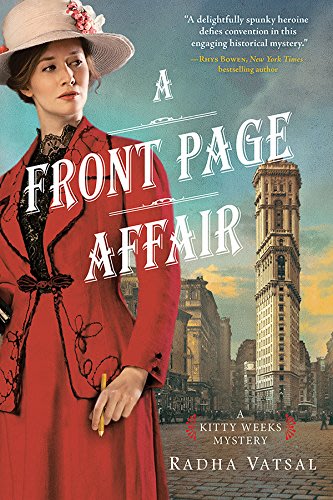 New York City, 1915.
The Lusitania has just been sunk, and headlines about a shooting at J.P. Morgan's mansion and the Great War are splashed across the front page of every newspaper. Capability "Kitty" Weeks would love nothing more than to report on the news of the day, but she's stuck writing about fashion and society gossip over on the Ladies' Page — until a man is murdered at a high society picnic on her beat.
Determined to prove her worth as a journalist, Kitty finds herself plunged into the midst of a wartime conspiracy that threatens to derail the United States' attempt to remain neutral — and to disrupt the privileged life she has always known.
Radha Vatsal's A Front Page Affair is the first book in highly anticipated series featuring rising journalism star Kitty Weeks.
Why we love it: A thoughtful, evocative debut set in New York during the early days of WWI, Vatsal's Kitty Weeks makes for a fun and refreshing protagonist readers will enjoy following throughout the series.
Which of these books will you add to your reading list?
Want access to free & bargain ebooks? Sign up for BookBub here.
Comments