Do you miss Downton Abbey? Fortunately, both creator Julian Fellowes and leading actress Michelle Dockery have been hinting at a Downton movie, but until that happens, we've rounded up books we recommend based on your favorite Downton Abbey character. Publishers' descriptions are included below.
Violet Crawley, Dowager Countess of Grantham
Snobs by Julian Fellowes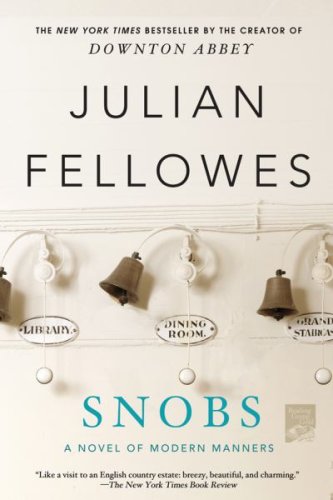 The best comedies of manners are often deceptively simple, seamlessly blending social critique with character and story. In his superbly observed first novel, Julian Fellowes, winner of an Academy Award for his original screenplay of Gosford Park, brings us an insider's look at a contemporary England that is still not as classless as is popularly supposed.
Edith Lavery, an English blonde with large eyes and nice manners, is the daughter of a moderately successful accountant and his social-climbing wife. While visiting his parents' stately home as a paying guest, Edith meets Charles, Earl of Broughton, and heir to the Marquess of Uckfield, who runs the family estates in East Sussex and Norfolk. To the gossip columns he is one of the most eligible young aristocrats around.
When he proposes, Edith accepts. But is she really in love with Charles? Or with his title, his position, and all that goes with it?
One inescapable part of life at Broughton Hall is Charles's mother, the shrewd Lady Uckfield, known to her friends as "Googie" and described by the narrator — an actor who moves comfortably among the upper classes while chronicling their foibles — "as the most socially expert individual I have ever known at all well. She combined a watchmaker's eye for detail with a madam's knowledge of the world." Lady Uckfield is convinced that Edith is more interested in becoming a countess than in being a good wife to her son. And when a television company, complete with a gorgeous leading man, descends on Broughton Hall to film a period drama, "Googie's" worst fears seem fully justified.
In Snobs, a wickedly astute portrait of the intersecting worlds of aristocrats and actors, Julian Fellowes establishes himself as an irresistible storyteller and a deliciously witty chronicler of modern manners.
Why we recommend it: Perhaps best known for her mystification over the concept of the "week-end," the Dowager Countess is a fan favorite for her acerbic wit and biting remarks. Snobs offers more of the same, including a cutting view of the British upper class.
Robert Crawley, Earl of Grantham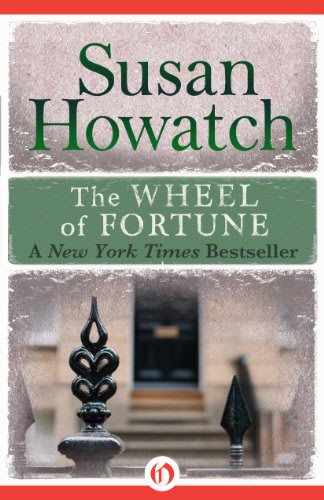 Tucked in the hills of South Wales is Oxmoon, the ancestral estate of the Godwin family. In the summers before 1914, music streams through the family home as the Godwins, at the height of their prosperity, dance in the ballroom with their guests. But despite the remarkable talents of heir-apparent Robert Godwin, the fates have a rough, tough ride planned for him and those he loves. Fortunes shift during two world wars, disastrous love affairs leave the family battered, and finally jealousy threatens to destroy Oxmoon and all it symbolizes. Based on a true story that has been updated to modern times, The Wheel of Fortune is a timeless tale of love, hatred, revenge, redemption, and forgiveness.
Why we recommend it: Robert's passions include his wife, tradition, and real estate, but not necessarily in that order. Although he loves his wife and family, his true loyalty lies with the Abbey, his family's ancestral estate. Like the Godwin family in Howatch's epic Wheel of Fortune, Robert will go to considerable lengths to maintain possession of the house. And readers who enjoyed viewing the Crawley family's ups and downs will surely enjoy reading about the Godwins, whose lives are every bit as dramatic and compelling.
Cora Crawley, Countess of Grantham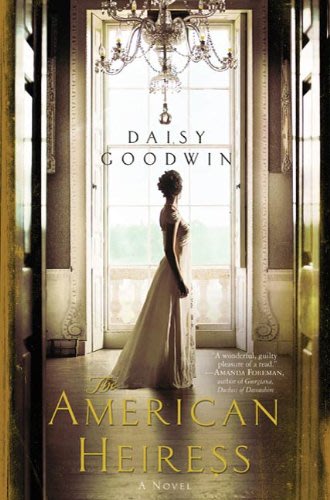 Be careful what you wish for. Traveling abroad with her mother at the turn of the 20th century to seek a titled husband, beautiful, vivacious Cora Cash, whose family mansion in Newport dwarfs the Vanderbilts', suddenly finds herself Duchess of Wareham, married to Ivo, the most eligible bachelor in England. Nothing is quite as it seems, however: Ivo is withdrawn and secretive, and the English social scene is full of traps and betrayals. Money, Cora soon learns, cannot buy everything, as she must decide what is truly worth the price in her life and her marriage.
Witty, moving, and brilliantly entertaining, Cora's story marks the debut of a glorious storyteller who brings a fresh new spirit to the world of Edith Wharton and Henry James.
Why we recommend it: Wealthy American girls marrying titles — and providing their holders with a much-needed infusion of cash — was a well-known phenomenon during this time period. The Viscountess Crawley would certainly be smiling and shaking her head in recognition if she were to read about the various travails of the evocatively-named Cora Cash in Daisy Goodwin's novel.
Lady Mary Crawley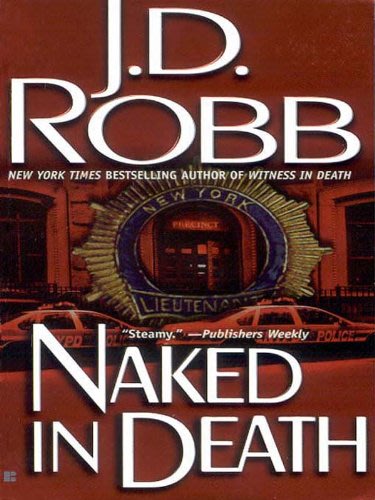 In a world of danger and deception, she walks the line — between seductive passion and scandalous murder…
Eve Dallas is a New York police lieutenant hunting for a ruthless killer. In over 10 years on the force, she's seen it all — and knows her survival depends on her instincts. And she's going against every warning telling her not to get involved with Roarke, an Irish billionaire — and a suspect in Eve's murder investigation. But passion and seduction have rules of their own, and it's up to Eve to take a chance in the arms of a man she knows nothing about — except the addictive hunger of needing his touch.
Why we recommend it: The In Death series is a lot of things, but above all it's the story of feisty, damaged heroine Eve, who falls reluctantly in love with the delectable Roarke. Viewers who enjoyed Lady Mary's snark and reveled in her romances with Matthew Crawley and later Henry Talbot will appreciate Eve's roiling emotions as she finally meets her match.
Lady Edith Crawley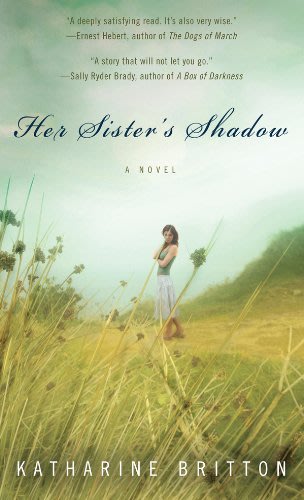 Renowned painter Lilli Niles is at home in her North London flat when she receives an unexpected call from her elder sister, Bea, who's at the family homestead in Whitehead, Massachusetts. Bea's husband has just died, and she'd like Lilli to fly home to attend the funeral. There are reasons Lilli moved all the way to England to escape her older sister, reasons that have kept them estranged for decades. But something in Bea's voice makes Lilli think it's time to return to the stately house in New England she loved as a child, to the memory of the beloved younger sister they both lost. With Bea more fragile than Lilli remembered, maybe she can finally forgive Bea for a long-ago betrayal that has simmered between them for nearly 40 years.
Why we recommend it: It was impossible to turn away from the cruelty, betrayal, and general awfulness of Edith and her sister Mary's relationship… which made their eventual reconciliation (more or less) all the more poignant. The plot of this novel follows a similar arc (minus the dead Turk in the bedroom) as a put-upon sister finally comes out of the shadows to claim her own destiny.
Lady Sybil Crawley
From the bestselling author of So Many Partings comes a powerfully moving story of two sisters who are thrust by circumstance into defying an empire. Elizabeth and Constance FitzGibbon, daughters of an Irish Protestant lord, are sheltered by great wealth and a loving family. But when headstrong Con turns her back on her past to marry an aspiring poet named Tierney O'Connor, who is fiercely devoted to the Irish cause, his fiery dream of revolution propels her into the firestorm of revolution. And when Beth FitzGibbon's own marriage to aristocratic Edmond Manningham proves cruelly disappointing, she, too, joins the heart of Ireland's bitter struggle.
Dublin is a hotbed of Republican fervor, and the FitzGibbon sisters find themselves at the center of it. With their comrades James Connolly, Padraig Pearse, and Countess Markievicz they suffer hunger strikes and imprisonment. Finally they help plan one of the most audacious revolutions of all time, The Easter Rebellion. When for six days, beginning Easter Monday 1916, a small force of men and women holds out against the British Empire, even though the tragic outcome is never in doubt, the FitzGibbon sisters play out a destiny that is both heroic and unforgettable.
This is a story of the extraordinary love that can exist between sisters, and of the love of a country that can demand passion, daring, and sacrifice, in order to fulfill its destiny. In this story, rich with historical detail, the torch is finally passed to the next generation.
It is Con and Tierney's son Tahg, who assumes the challenge of his parents' unfinished dream. His fiercest foe is none other than his arrogant cousin, Winston Manningham. Jealousy over a beautiful actress, Kitty O'Neill, inflames their hatred, resulting in tragedy, and as civil war sweeps the nation, Beth's children, too, are engulfed in the carnage. When peace finally comes, it is Beth who bears witness to the fulfillment of a 700-year-old dream passed from generation to generation.
An Excess of Love brings to vivid life the Irish struggle for independence and tells the story of one impassioned family who lives the dream of freedom, and heroically pay the terrible price it exacts.
Why we recommend it: An Excess of Love tells the story of two aristocratic sisters who turn their backs on their upbringing to join the cause of Irish independence. It will remind you of Lady Sybil, the rebellious Crawley who throws her lot in with a handsome Irish firebrand, and you'll want a box of tissues nearby when reading this one.
Tom Branson
1916 by Morgan Llywelyn
At age 15, Ned Halloran lost both of his parents — and almost his own life — when the Titanic sank. Determined to keep what little he has, he returns to his homeland of Ireland and enrolls at Saint Enda's school in Dublin. Saint Enda's headmaster is the renowned scholar and poet, Patrick Pearse — who is soon to gain greater fame as a rebel and patriot. Ned becomes deeply involved with the growing revolution… and the sacrifices it will demand.
Through Ned's eyes, Morgan Llywelyn's 1916 examines the Irish fight for freedom — inspired by poets and schoolteachers, fueled by a desperate desire for independence, and played out in the historic streets of Dublin against the background of World War I. It is a story of the brave men and heroic women who, for a few unforgettable days, managed to hold out against the might of the British Empire.
Why we recommend it: It's bad enough that Sybil's husband is a commoner — but an Irish commoner? The Crawleys shudder in unison. This book provides insight into the motivations of an Irish rebel, as well as some fascinating historical background.
Charles Carson and Elsie Hughes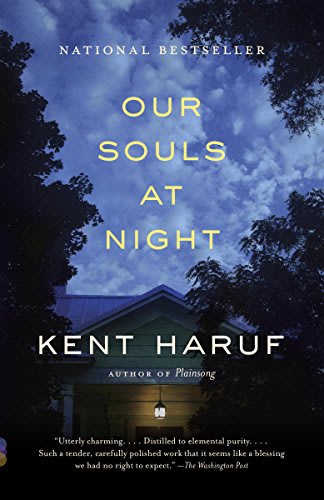 In the familiar setting of Holt, Colorado, home to all of Kent Haruf's inimitable fiction, Addie Moore pays an unexpected visit to a neighbor, Louis Waters. Her husband died years ago, as did his wife, and in such a small town they naturally have known of each other for decades; in fact, Addie was quite fond of Louis's wife. His daughter lives hours away in Colorado Springs, her son even farther away in Grand Junction, and Addie and Louis have long been living alone in houses now empty of family, the nights so terribly lonely, especially with no one to talk with.
Their brave adventures — their pleasures and their difficulties — are hugely involving and truly resonant, making Our Souls at Night the perfect final installment to this beloved writer's enduring contribution to American literature.
Why we recommend it: You're never too old to find love! If you were charmed by the romance that warmed Carson and Hughes's twilight years, you'll definitely be charmed by this book, too.
John Bates
See Me by Nicholas Sparks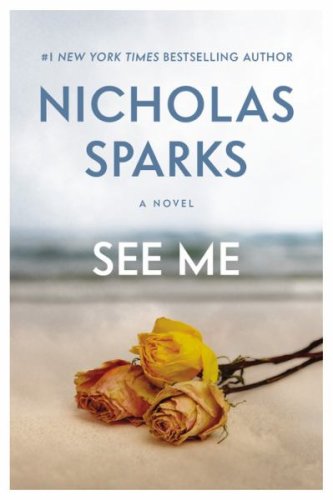 Colin Hancock is giving his second chance his best shot. With a history of violence and bad decisions behind him and the threat of prison dogging his every step, he's determined to walk a straight line. To Colin, that means applying himself single-mindedly toward his teaching degree and avoiding everything that proved destructive in his earlier life. Reminding himself daily of his hard-earned lessons, the last thing he is looking for is a serious relationship.
Maria Sanchez, the hardworking daughter of Mexican immigrants, is the picture of conventional success. With a degree from Duke Law School and a job at a prestigious firm in Wilmington, she is a dark-haired beauty with a seemingly flawless professional track record. And yet Maria has a traumatic history of her own, one that compelled her to return to her hometown and left her questioning so much of what she once believed.
A chance encounter on a rain-swept road will alter the course of both Colin and Maria's lives, challenging deeply held assumptions about each other and ultimately, themselves. As love unexpectedly takes hold between them, they dare to envision what a future together could possibly look like… until menacing reminders of events in Maria's past begin to surface.
As a series of threatening incidents wreaks chaos in Maria's life, Maria and Colin will be tested in increasingly terrifying ways. Will demons from their past destroy the tenuous relationship they've begun to build, or will their love protect them, even in the darkest hour?
Rich in emotion and fueled with suspense, See Me reminds us that love is sometimes forged in the crises that threaten to shatter us… and that those who see us for who we truly are may not always be the ones easiest to recognize.
Why we recommend it: John Bates is affable and friendly, but his personal history may be slightly problematic. He's a good man with a bad past, and Sparks's recent book features a man just like him. In See Me, Colin, inspired by the love of a woman, is struggling to put his past behind him and find his own happy ending.
Anna Bates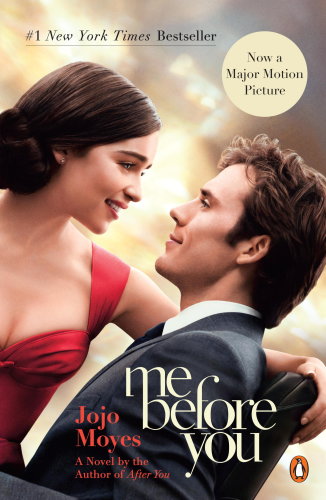 Louisa Clark is an ordinary girl living an exceedingly ordinary life — steady boyfriend, close family — who has barely been farther afield than their tiny village. She takes a badly needed job working for ex–Master of the Universe Will Traynor, who is wheelchair bound after an accident. Will has always lived a huge life — big deals, extreme sports, worldwide travel — and now he's pretty sure he cannot live the way he is.
Will is acerbic, moody, bossy — but Lou refuses to treat him with kid gloves, and soon his happiness means more to her than she expected. When she learns that Will has shocking plans of his own, she sets out to show him that life is still worth living.
A Love Story for this generation, Me Before You brings to life two people who couldn't have less in common — a heartbreakingly romantic novel that asks, What do you do when making the person you love happy also means breaking your own heart?
Why we recommend them: Poor, poor, poor Anna. As Downton Abbey fans know, her misfortunes are epic and way too extensive to recount here. Jojo Moyes's Lou Clark has too experienced many trials and tribulations in her young life, but she's also an inspiring heroine who strives to come out on top.
Thomas Barrow
Maurice by E.M. Forster
Maurice is heartbroken over unrequited love, which opened his heart and mind to his own sexual identity. In order to be true to himself, he goes against the grain of society's often unspoken rules of class, wealth, and politics.
Forster understood that his homage to same-sex love, if published when he completed it in 1914, would probably end his career. Thus, Maurice languished in a drawer for 57 years, the author requesting it be published only after his death (along with his stories about homosexuality later collected in The Life to Come).
Since its release in 1971, Maurice has been widely read and praised. It has been, and continues to be, adapted for major stage productions, including the 1987 Oscar-nominated film adaptation starring Hugh Grant and James Wilby.
Why we recommend it: Thomas is not a nice man, but he's hiding a secret that could get him fired or even imprisoned or killed. Life was difficult for a gay man in the era in which Downton Abbey took place, and Maurice provides honest and compassionate insight into the conflicting emotions and daily small indignities that Thomas was may have experienced.
Daisy Mason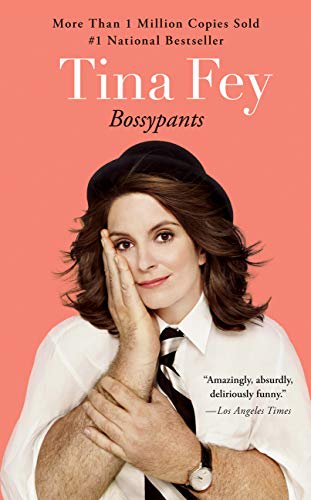 Before Liz Lemon, before "Weekend Update," before "Sarah Palin," Tina Fey was just a young girl with a dream: a recurring stress dream that she was being chased through a local airport by her middle-school gym teacher. She also had a dream that one day she would be a comedian on TV.
She has seen both these dreams come true.
At last, Tina Fey's story can be told. From her youthful days as a vicious nerd to her tour of duty on Saturday Night Live; from her passionately halfhearted pursuit of physical beauty to her life as a mother eating things off the floor; from her one-sided college romance to her nearly fatal honeymoon — from the beginning of this paragraph to this final sentence.
Tina Fey reveals all, and proves what we've all suspected: You're no one until someone calls you bossy.
Why we recommend it: The ambitious and opinionated Daisy would have devoured this book. As a young woman from an unassuming background, Tina Fey pulled herself up by her bootstraps to a position of huge success — much like Daisy.
Which books would you recommend for Downton Abbey fans? Share in the comments!
Want access to free & bargain ebooks? Sign up for BookBub here.
Comments