Season seven of Game of Thrones on HBO doesn't premiere until 2017, and the release date for The Winds of Winter remains under wraps, so needless to say, fans are missing George R. R. Martin's blockbuster seres. In honor of the author's birthday on September 20, check out these novels that embody the traits of your favorite Westeros houses. Publishers' descriptions included below.
House Lannister
The bad boys of Westeros, fans of House Lannister will likely enjoy reading books that feature anti-heroes and compelling villains.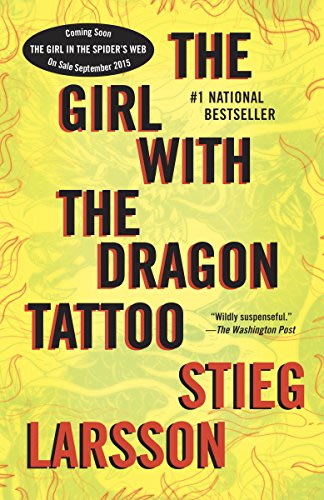 An international publishing sensation, Stieg Larsson's The Girl with the Dragon Tattoo combines murder mystery, family saga, love story, and financial intrigue into one satisfyingly complex and entertainingly atmospheric novel. Harriet Vanger, a scion of one of Sweden's wealthiest families disappeared over 40 years ago. All these years later, her aged uncle continues to seek the truth. He hires Mikael Blomkvist, a crusading journalist recently trapped by a libel conviction, to investigate. He is aided by the pierced and tattooed punk prodigy Lisbeth Salander. Together they tap into a vein of unfathomable iniquity and astonishing corruption.
Why we recommend it: In some ways, Lisbeth Salander is reminiscent of Cersei. In the shadow of a past rife with degradation and abuse, Lisbeth seizes her own power and avenges those who have wronged her. She may not be the most likable of characters — but we dare you to look away.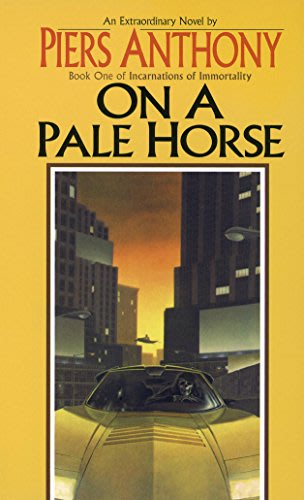 When Zane shot Death, he learned, too late, that he would have to assume his place, speeding over the world riding his pale horse, and ending the lives of others. Sooner than he would have thought possible, Zane found himself being drawn to Satan's plot. Already the Prince of Evil was forging a trap in which Zane must act to destroy Luna, the woman he loved… unless he could discover the only way out…
Why we recommend it: What more compelling "bad boy" could there be than the very incarnation of Death? In Piers Anthony's able hands, Death (the man) becomes relatable, reasonable, and downright interesting.
House Stark
The Stark family is noble and upright — even when a little bit of guile might help them avoid disaster. If you're drawn to the Starks, you might enjoy these novels with deeply honorable heroes.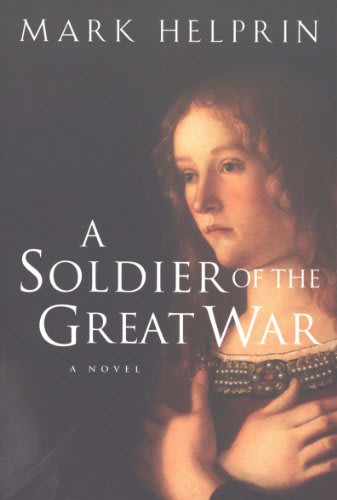 For Alessandro Giullani, the young son of a prosperous Roman Lawyer, golden trees shimmer in the sun beneath a sky of perfect blue. At night the moon is amber and the city of Rome seethes with light. He races horses across the country to the sea, and in the Alps he practices the precise and sublime art of mountain climbing. At the ancient university in Bologna he is a student of painting and the science of beauty. And he falls in love. His is a world of adventure and dreams, of music, storm, and the spirit. Then the Great War intervenes.
Half a century later, in August of 1964, Alessandro, a white-haired professor, still tall and proud, finds himself unexpectedly on the road with an illiterate young factory worker. As they walk toward Monte Prato, a village 70 kilometers distant, the old man tells the story of his life. How he became a soldier. A hero. A prisoner. A deserter. A wanderer in the hell that claimed Europe. And how he tragically lost one family and gained another. The boy is dazzled by the action and envious of the richness and color of the story, and realizes that the old man's magnificent tale of love and war is more than a tale: It is the recapitulation of his life, his reckoning with mortality, and above all, a love song for his family.
Why we recommend it: This story of a good and honorable man caught up in sometimes hellish circumstances is complemented by Helprin's vibrant prose.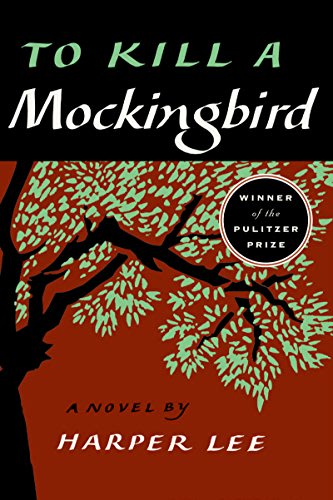 One of the best-loved stories of all time, To Kill a Mockingbird has been translated into more than 40 languages, sold more than 30 million copies worldwide, served as the basis for an enormously popular motion picture, and was voted one of the best novels of the 20th century by librarians across the country. A gripping, heart-wrenching, and wholly remarkable tale of coming-of-age in a South poisoned by virulent prejudice, it views a world of great beauty and savage inequities through the eyes of a young girl, as her father — a crusading local lawyer — risks everything to defend a black man unjustly accused of a terrible crime.
Why we recommend it: Lee's Atticus Finch is the very embodiment of honor under hopeless circumstances.
House Targaryen
If your favorites are the Targaryens, you will enjoy reading about strong female heroines like Daenerys. We also suspect — you can admit it here! — that you like reading about dragons.
To the nobles who live in Ruatha Hold, Lessa is nothing but a ragged kitchen girl. For most of her life she has survived by serving those who betrayed her father and took over his lands. Now the time has come for Lessa to shed her disguise — and take back her stolen birthright.
But everything changes when she meets a queen dragon. The bond they share will be deep and last forever. It will protect them when, for the first time in centuries, Lessa's world is threatened by Thread, an evil substance that falls like rain and destroys everything it touches. Dragons and their Riders once protected the planet from Thread, but there are very few of them left these days. Now brave Lessa must risk her life, and the life of her beloved dragon, to save her beautiful world…
Why we recommend it: Like Daenerys, Lessa is a strong heroine whose power is drawn from her intense relationship with her dragon. And similar to Daenerys's situation, Lessa may be the only person standing between her world and utter disaster from beyond.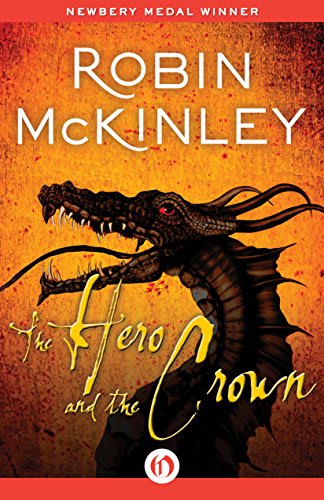 Aerin is an outcast in her own father's court, daughter of the foreign woman who, it was rumored, was a witch, and enchanted the king to marry her.
She makes friends with her father's lame, retired warhorse, Talat, and discovers an old, overlooked, and dangerously imprecise recipe for dragon-fire-proof ointment in a dusty corner of her father's library. Two years, many canter circles to the left to strengthen Talat's weak leg, and many burnt twigs (and a few fingers) secretly experimenting with the ointment recipe later, Aerin is present when someone comes from an outlying village to report a marauding dragon to the king. Aerin slips off alone to fetch her horse, her sword, and her fireproof ointment…
But modern dragons, while formidable opponents fully capable of killing a human being, are small and accounted vermin. There is no honor in killing dragons. The great dragons are a tale out of ancient history.
That is, until the day that the king is riding out at the head of an army. A weary man on an exhausted horse staggers into the courtyard where the king's troop is assembled: "The Black Dragon has come… Maur, who has not been seen for generations, the last of the great dragons, great as a mountain. Maur has awakened."
Why we recommend it: In this novel, the dragons are the bad guys — dangerous, deadly, and evil. But Aerin is a heroine that Daenerys would respect: She's brave, forthright, determined, and very much her own woman.
House Greyjoy
The Greyjoys rule the Iron Islands and enjoy a close connection with the sea. In addition to poor Theon, their numbers include Asha/Yara (depending on whether you follow the books or the show), who craves leadership. In her honor, we recommend two books about powerful seafaring women.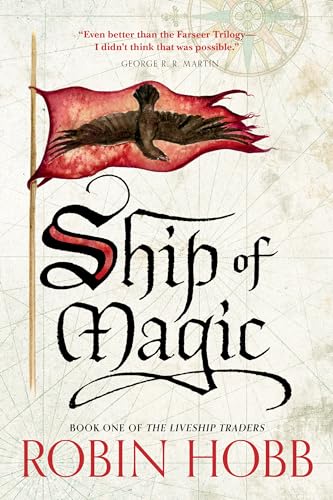 Bingtown is a hub of exotic trade and home to a merchant nobility famed for its liveships — rare vessels carved from wizardwood, which ripens magically into sentient awareness. Now the fortunes of one of Bingtown's oldest families rest on the newly awakened liveship Vivacia.
For Althea Vestrit, the ship is her rightful legacy. For Althea's young nephew, wrenched from his religious studies and forced to serve aboard the ship, the Vivacia is a life sentence. But the fate of the ship — and the Vestrits — may ultimately lie in the hands of an outsider: the ruthless buccaneer captain Kennit, who plans to seize power over the Pirate Isles by capturing a liveship and bending it to his will.
Why we recommend it: If you sympathize with Asha/Yara's efforts to seize power in the Iron Islands, you will enjoy Althea's exploits as she works to regain the liveship she believes should have been hers.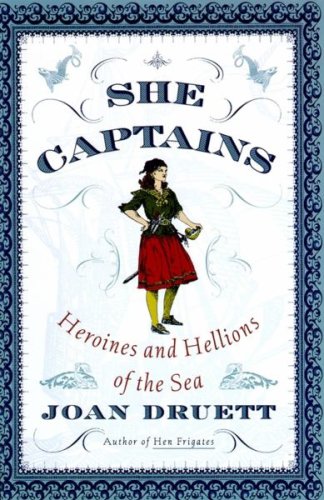 If a "hen frigate" was any ship carrying a captain's wife, then a "she captain" is a bold woman distinguished for courageous enterprise in the history of the sea. "She captains," who infamously possessed the "bodies of women and the souls of men," thrilled and terrorized their shipmates, doing "deeds beyond the valor of women." Some were "bold and crafty pirates with broadsword in hand." Others were sirens, too, like the Valkyria Princess Alfhild, whom the mariners made rover-captain for her beauty. Like their male counterparts, these astonishing women were drawn to the ocean's beauty — and its danger.
In her inimitable, yarn-spinning style, award-winning historian Joan Druett tells us what life was like for the women who dared to captain ships of their own, don pirates' garb, and perform heroic and hellacious deeds on the high seas. We meet Irish raider Grace "Grania" O'Malley — sometimes called "the bald Grania" because she cut her hair short like a boy's — who commanded three galleys and two hundred fighting men. Female pirates Anne Bonny and Mary Read were wanted by the law. Armed to the teeth with cutlasses and pistols, they inspired awe and admiration as they swaggered about in fancy hats and expensive finery, killing many a man who cowered cravenly before them.
Lovelorn Susan "Put on a jolly sailor's dress/And daubed her hands with tar/To cross the raging sea/On board a man of war" to be near her William. Others disguised themselves for economic reasons. In 1835, Ann Jane Thornton signed on as a ship's steward to earn the fair wage of nine dollars per month. When it was discovered that she was a woman, the captain testified that Jane was a capital sailor, but the crew had been suspicious of her from the start, "because she would not drink her grog like a regular seaman."
In 1838, 22-year-old Grace Darling led the charge to rescue nine castaways from the wreck of the Forfarshire (the Titanic of its day). "I'll save the crew!" she cried, her courageous pledge immortalized in a torrent of books, songs, and poems. Though "she captains" had been sailing for hundreds of years by the turn of the twentieth century, Scotswoman Betsey Miller made headlines by weathering "storms of the deep when many commanders of the other sex have been driven to pieces on the rocks."
From the warrior queens of the sixth century B.C. to the women shipowners influential in opening the Northwest Passage, Druett has assembled a real-life cast of characters whose boldness and bravado will capture popular imagination. Following the arc of maritime history from the female perspective, She Captains' intrepid crew sails forth into a sea of adventure.
Why we recommend it: This book features riveting true tales about female pirates who earned the respect of their compatriots and went on incredible adventures.
House Tyrell
The Tyrells are smart, cunning, and witty schemers. The books below feature protagonists who must relay on their wits to get ahead.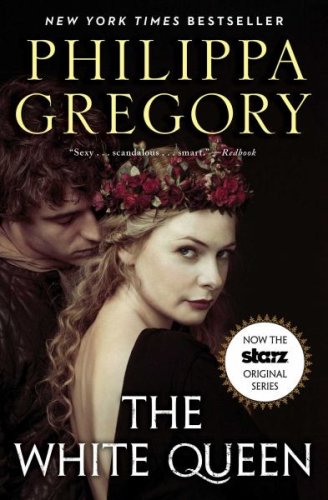 The inspiration for the critically acclaimed Starz miniseries The White Queen, #1 New York Times bestselling author Philippa Gregory brings to life the extraordinary story of Elizabeth Woodville, a woman who rises from obscurity to become Queen of England, and changes the course of history forever.
Elizabeth Woodville is a woman of extraordinary beauty and ambition. Her mother is Jacquetta, also known as the mystical lady of the rivers, and she is even more determined to bring power and wealth to the family line. While riding in the woods one day, Elizabeth captures the attentions of the newly crowned King Edward IV and, despite her common upbringing, marries him in secret.
When she is raised up to be his queen, the English court is outraged, but Elizabeth rises to the demands of her exalted position and fights for her family's dominance. Yet despite her best efforts, and even with the help of her mother's powers, her two sons become pawns in a famous unsolved mystery that has confounded historians for centuries: the lost princes in the Tower of London.
In this dazzling account of the deadly Wars of the Roses, brother turns on brother to win the ultimate prize: the throne of England.
Why we recommend it: Gregory's novels are like games of chess in which one side's very existence depends on their ability to outthink the other. This book features a heroine who both outwits and is out-witted by her enemies.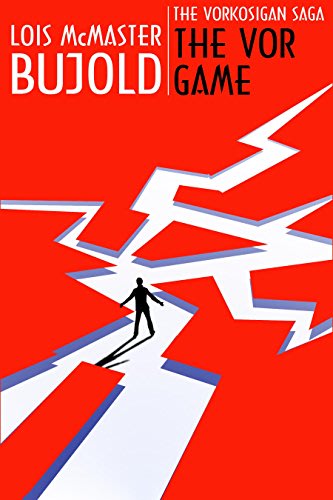 New-minted ensign Miles Vorkosigan faces enormous challenges as he leads a mutiny against his military commander's criminal orders, rejoins his Dendarii mercenaries, and attempts to rescue Emperor Gregor after Barrayar's royal scion has run off straight into trouble. The Vor Game continues to attract new readers to this internationally acclaimed series that Publishers Weekly described as "among the most enjoyable and rewarding in contemporary science fiction."
Why we recommend it: Miles Vorkosigan is a "mutant," and he can't rely on physical prowess to get ahead. Instead, he lives by his wits, which comes in handy as he endures an unpleasant military posting, leads a band of mercenaries to glory, and saves the Barrayaran Empire from invasion.
House Baratheon
Although mostly dead by now, the Baratheons were notable for their strife and general family dysfunction. These books capture the essence of the Baratheons.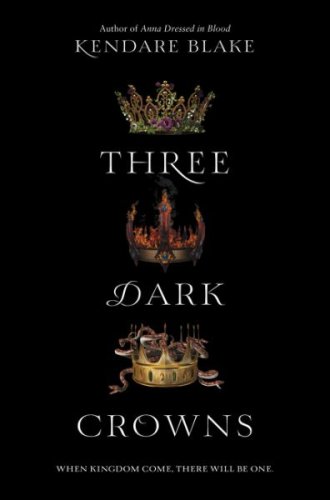 Fans of acclaimed author Kendare Blake's Anna Dressed in Blood will devour her latest novel, a dark and inventive fantasy about three sisters who must fight to the death to become queen.
In every generation on the island of Fennbirn, a set of triplets is born: three queens, all equal heirs to the crown and each possessor of a coveted magic. Mirabella is a fierce elemental, able to spark hungry flames or vicious storms at the snap of her fingers. Katharine is a poisoner, one who can ingest the deadliest poisons without so much as a stomachache. Arsinoe, a naturalist, is said to have the ability to bloom the reddest rose and control the fiercest of lions.
But becoming the Queen Crowned isn't solely a matter of royal birth. Each sister has to fight for it. And it's not just a game of win or lose… it's life or death. The night the sisters turn sixteen, the battle begins.
The last queen standing gets the crown.
Why we recommend it: This heart-stopping novel crosses Game of Thrones and The Hunger Games with unforgettable results.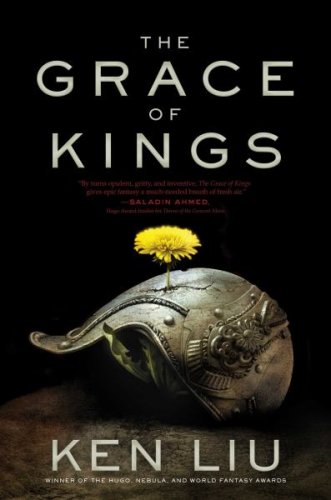 Two men rebel together against tyranny — and then become rivals — in this first sweeping book of an epic fantasy series from Ken Liu, recipient of Hugo, Nebula, and World Fantasy awards. Hailed as one of the best books of 2015 by NPR.
Wily, charming Kuni Garu, a bandit, and stern, fearless Mata Zyndu, the son of a deposed duke, seem like polar opposites. Yet, in the uprising against the emperor, the two quickly become the best of friends after a series of adventures fighting against vast conscripted armies, silk-draped airships, and shapeshifting gods. Once the emperor has been overthrown, however, they each find themselves the leader of separate factions — two sides with very different ideas about how the world should be run and the meaning of justice.
Fans of intrigue, intimate plots, and action will find a new series to embrace in the Dandelion Dynasty.
Why we recommend it: Friends, brothers, rivals — sounds very Baratheon-ish to us!
House Martell
The Martells are officially kaput after the assassination of Prince Doran — but don't say that in front of Ellaria Martell and the Sand Snakes, who are keeping things going down in beautiful, relaxing Dorne. House Martell can relate to these books featuring strong, dangerous women in lovely but sinister settings.
Ysabel by Guy Gavriel Kay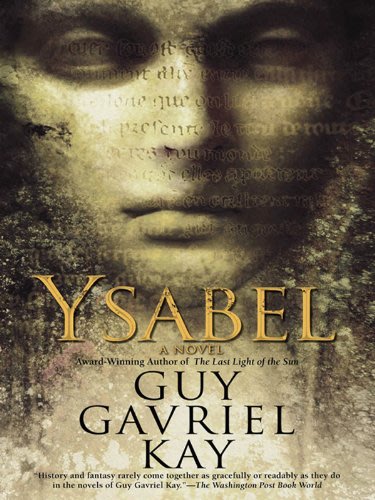 Saint-Sauveur Cathedral of Aix-en-Provence is an ancient structure of many secrets-a perfect monument to fill the lens of a celebrated photographer, and a perfect place for the photographer's son, Ned Marriner, to lose himself while his father works.
But the cathedral isn't the empty edifice it appears to be. Its history is very much alive in the present day-and it's calling out to Ned…
Why we recommend it: Who wouldn't want to vacation in the south of France? You might think twice, however, if it meant getting involuntarily involved in a centuries-old grudge between two warriors who are egged on by a beautiful, enigmatic woman.
In the year 2034, Theo Guderian, a French physicist, made an amusing but impractical discovery: The means to use a one-way, fixed-focus time warp that opened into a place in the Rhone River valley during the idyllic Pliocene Epoch, six million years ago. But, as time went on, a certain usefulness developed. The misfits and mavericks of the future — many of them brilliant people — began to seek this exit door to a mysterious past. In 2110, a particularly strange and interesting group was preparing to make the journey — a starship captain, a girl athlete, a paleontologist, a woman priest, and others who had reason to flee the technological perfection of 22nd-century life.
Thus begins this dazzling fantasy novel that invites comparisons with the work of J.R.R. Tolkien, Arthur C. Clarke, and Ursula Le Guin. It opens up a whole world of wonder, not in far-flung galaxies but in our own distant past on Earth — a world that will captivate not only science-fiction and fantasy fans but also those who enjoy literate thrillers.
The group that passes through the time-portal finds an unforeseen strangeness on the other side. Far from being uninhabited, Pliocene Europe is the home of two warring races from another planet. There is the knightly race of the Tanu — handsome, arrogant, and possessing vast powers of psychokinesis and telepathy. And there is the outcast race of Firvulag — dwarfish, malevolent, and gifted with their own supernormal skills. Taken captive by the Tanu and transported through the primordial European landscape, the humans manage to break free, join in an uneasy alliance with the forest-dwelling Firvulag, and, finally, launch an attack against the Tanu city of light on the banks of a river that, eons later, would be called the Rhine.
Myth and legend, wit and violence, speculative science and breathtaking imagination mingle in this romantic fantasy, which is the first volume in a series about the exile world.
Why we recommend it: Pliocene Earth was supposed to be a refuge for the misfits of the 22nd century, but the refugees found themselves enmeshed in an ongoing power struggle between two warring alien races. An unusual group of travelers, including the sociopathic warrior Felice and the gifted telepath Elizabeth, begin a movement to liberate humanity… but at what cost?
House Mormont
House Mormont isn't very big, but they're definitely fierce. Forget sad-sack Jorah, and instead focus on the awesomeness of Lady Lyanna Mormont. Celebrate her with these remarkable books.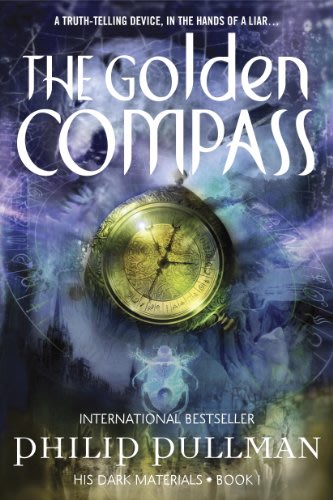 Lyra is rushing to the cold, far North, where witch clans and armored bears rule. North, where the Gobblers take the children they steal — including her friend Roger. North, where her fearsome uncle Asriel is trying to build a bridge to a parallel world.
Can one small girl make a difference in such great and terrible endeavors? This is Lyra: a savage, a schemer, a liar, and as fierce and true a champion as Roger or Asriel could want.
But what Lyra doesn't know is that to help one of them will be to betray the other…
A masterwork of storytelling and suspense, Philip Pullman's award-winning The Golden Compass is the first in the His Dark Materials series, which continues with The Subtle Knife and The Amber Spyglass.
Why we recommend it: Lady Lyanna and the fierce, scrappy Lyra Belacqua would get along famously!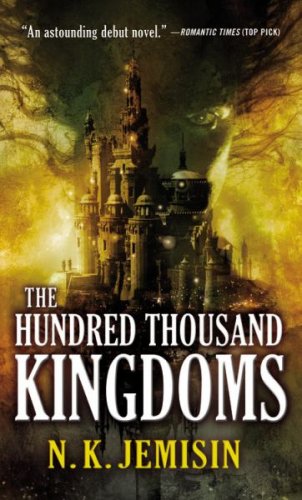 Yeine Darr is an outcast from the barbarian north. But when her mother dies under mysterious circumstances, she is summoned to the majestic city of Sky. There, to her shock, Yeine is named an heiress to the king. But the throne of the Hundred Thousand Kingdoms is not easily won, and Yeine is thrust into a vicious power struggle with cousins she never knew she had. As she fights for her life, she draws ever closer to the secrets of her mother's death and her family's bloody history.
With the fate of the world hanging in the balance, Yeine will learn how perilous it can be when love and hate — and gods and mortals — are bound inseparably together.
Why we recommend it: The themes in this novel — youth, power, family, and danger — are things House Mormont contends with on a daily basis. Also, Lyanna's partisans are certain to approve of Yeine.
What's your favorite house? Let us know in the comments!
Want access to free & bargain ebooks? Sign up for BookBub here.
Comments