You loved watching them play your favorite characters on Downton Abbey — but how much do you know about the actors and actresses who brought the popular English historical drama to life? Here's one tantalizing tidbit: They love reading as much as you do! Find out what books Lady Mary, Lord Grantham, and the rest of the folks from Downton Abbey recommend!
Michelle Dockery a.k.a Lady Mary Crawley
One Day by David Nicholls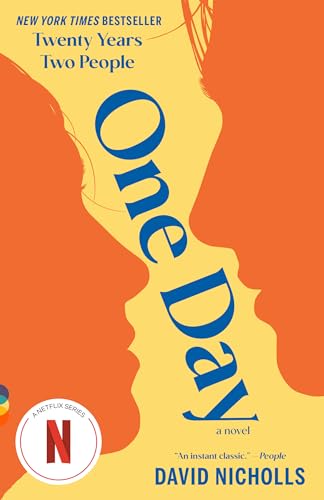 It's 1988 and Dexter Mayhew and Emma Morley have only just met. But after only one day together, they cannot stop thinking about each other. Over 20 years, snapshots of their relationship are revealed on the same day — July 15th — of each year. Dex and Em face squabbles and fights, hopes and missed opportunities, laughter and tears. And as the true meaning of this one crucial day is revealed, they must come to grips with the nature of love and life itself.
Dockery's recommendation: "It's a wonderful novel but I was slow to get round to reading it. As I sat at the Downton dining table reading the last few pages, everyone on set was watching me to see how I would react. I wept, of course."
Elizabeth McGovern a.k.a Cora Crawley, Lady Grantham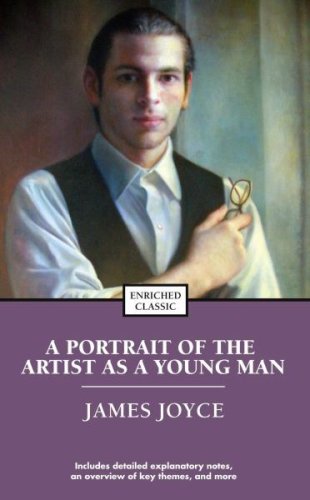 Like much of James Joyce's work, A Portrait of the Artist as a Young Man is a fictional re-creation of the Irish writer's own life and early environment. The experiences of the novel's young hero, Stephen Dedalus, unfold in astonishingly vivid scenes that seem freshly recalled from life and provide a powerful portrait of the coming of age of a young man of unusual intelligence, sensitivity, and character. The interest of the novel is deepened by Joyce's telling portrayals of an Irish upbringing and schooling, the Catholic Church and its priesthood, Parnell and Irish politics, encounters with the conflicting roles of art and morality (problems that would follow Joyce throughout his life), sexual experimentation and its aftermath, and the decision to leave Ireland. Rich in details that offer vital insights into Joyce's art, this masterpiece of semiautobiographical fiction remains essential reading in any program of study in modern literature.
McGovern's recommendation: "A book that changed me… Portrait of the Artist as a Young Man by James Joyce. I read it when I was 15 years old, an age when it resonated in my evolving sense of self."
Hugh Bonneville a.k.a. Robert Crawley, Lord Grantham
Paddington Bear had traveled all the way from Peru when the Browns first met him in Paddington Station. Since then, their lives have never been quite the same… for ordinary things become extraordinary when a bear called Paddington is involved.
First published in 1958, A Bear Called Paddington is the first novel by Michael Bond, chronicling the adventures of this lovable bear. Paddington has charmed readers for generations with his earnest good intentions and humorous misadventures.
Bonneville's recommendation: "It was a childhood character that meant a lot to me… it's a gently, wry look at English sensibilities, the fact that the bear has been brought up to believe that everyone doffs their hat and is terribly polite."
Phyllis Logan a.k.a Mrs. Elsie Hughes
The Song of Achilles is Madeline Miller's thrilling, profoundly moving, and utterly unique retelling of the legend of Achilles and the Trojan War. A tale of gods, kings, immortal fame, and the human heart, The Song of Achilles is a dazzling literary feat that brilliantly reimagines Homer's enduring masterwork, The Iliad. An action-packed adventure, an epic love story, a marvelously conceived and executed page-turner, Miller's monumental debut novel has already earned resounding acclaim from some of contemporary fiction's brightest lights — and fans of Mary Renault, Bernard Cornwell, Steven Pressfield, and Colleen McCullough's Masters of Rome series will delight in this unforgettable journey back to ancient Greece in the Age of Heroes.
Logan's recommendation: "I'm always recommending Song of Achilles by Madeline Miller… Even if you're not much of a historian… it's a fabulous book. I can't recommend it highly enough."
Lily James a.k.a Lady Rose MacClare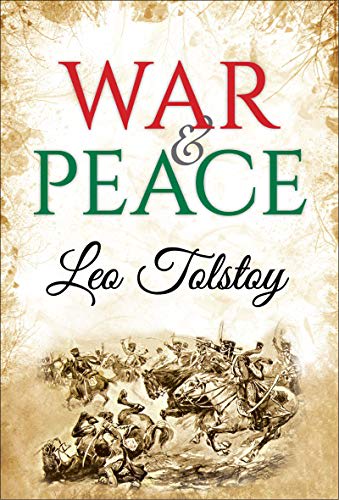 War and Peace broadly focuses on Napoleon's invasion of Russia in 1812 and follows three of the most well-known characters in literature: Pierre Bezukhov, the illegitimate son of a count who is fighting for his inheritance and yearning for spiritual fulfillment; Prince Andrei Bolkonsky, who leaves his family behind to fight in the war against Napoleon; and Natasha Rostov, the beautiful young daughter of a nobleman who intrigues both men.
As Napoleon's army invades, Tolstoy brilliantly follows characters from diverse backgrounds — peasants and nobility, civilians and soldiers — as they struggle with the problems unique to their era, their history, and their culture. And as the novel progresses, these characters transcend their specificity, becoming some of the most moving — and human — figures in world literature.
James's recommendation: "[War and Peace] is the most beautiful story ever told… The characters are intoxicating, and you get lost in each thread of the story. It's about falling in love for the first time, falling out of love, different kinds of love. And the war scenes, there's something in it for everyone. Everyone can relate because it is about families."
Jessica Brown Findlay a.k.a Lady Sybil Crawley
Though they have the vote and the Pill and haven't been burned as witches since 1727, life isn't exactly a stroll down the catwalk for modern women. They are beset by uncertainties and questions: Why are they supposed to get Brazilians? Why do bras hurt? Why the incessant talk about babies? And do men secretly hate them?
Caitlin Moran interweaves provocative observations on women's lives with laugh-out-loud funny scenes from her own, from the riot of adolescence to her development as a writer, wife, and mother. With rapier wit, Moran slices right to the truth — whether it's about the workplace, strip clubs, love, fat, abortion, popular entertainment, or children — to jump-start a new conversation about feminism. With humor, insight, and verve, How to Be a Woman lays bare the reasons why female rights and empowerment are essential issues not only for women today but also for society itself.
Brown Findlay's recommendation: "All the Crawley sisters were reading it on the set of Downton Abbey, to the bemusement of Hugh Bonneville. He took a photo of myself, Laura Carmichael, and Michelle Dockery, all with our noses buried in it between takes."
Rob James-Collier a.k.a Thomas Barrow
Moby Dick by Herman Melville
No American masterpiece casts quite as awesome a shadow as Melville's monumental Moby Dick. Mad Captain Ahab's quest for the White Whale is a timeless epic — a stirring tragedy of vengeance and obsession, a searing parable about humanity lost in a universe of moral ambiguity.  It is the greatest sea story ever told.  Far ahead of its own time, Moby Dick was largely misunderstood and unappreciated by Melville's contemporaries. Today, however, it is indisputably a classic.
James-Collier's recommendation: "I try to read one classic book a month… I'm now on Herman Melville's Moby Dick. "
Julian Fellowes, Creator
From the Gilded Age until 1914, more than 100 American heiresses invaded Britannia and swapped dollars for titles — just like Cora Crawley, Countess of Grantham, the first of the Downton Abbey characters Julian Fellowes was inspired to create after reading To Marry an English Lord. Filled with vivid personalities, gossipy anecdotes, grand houses, and a wealth of period details — plus photographs, illustrations, quotes, and the finer points of Victorian and Edwardian etiquette — To Marry an English Lord is social history at its liveliest and most accessible.
Fellowes's recommendation: "As I have said before now, one of my initial inspirations for Downton really was the book, To Marry an English Lord... I had been reading about the young heiresses who came over to prop up — or at least delay the fall of — a way of life under threat, and I started to imagine what that existence must have been like for them 20 years later, with grown up children who were foreigners to their mother… And so, Cora, Countess of Grantham, was born."
Which of these books have you read? Share in the comments!
Want access to free & bargain ebooks? Sign up for BookBub here.
Comments