While we're still anxiously waiting for the release of The Winds of Winter — the next in the Game of Thrones series — there are plenty of other exciting new releases to keep us glued to the page. We've compiled a great mix of new sci-fi and fantasy books, complete with publishers' descriptions. From dragons to alien invaders to a science fiction fairy tale, this list has it all!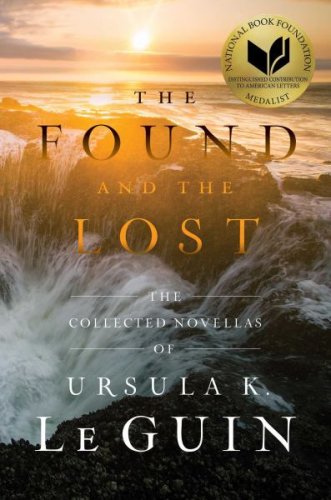 Every novella by Ursula K. Le Guin, an icon in American literature, collected for the first time — and introduced by the legendary author — in one breathtaking volume.
Ursula K. Le Guin has won multiple prizes and accolades, from the Medal for Distinguished Contribution to American Letters to the Newbery Honor, the Nebula, Hugo, World Fantasy, and PEN/Malamud Awards. She has had her work collected over the years, but never as a complete retrospective of her longer works as represented in the wonderful The Found and the Lost.
This collection is a literary treasure chest that belongs in every home library.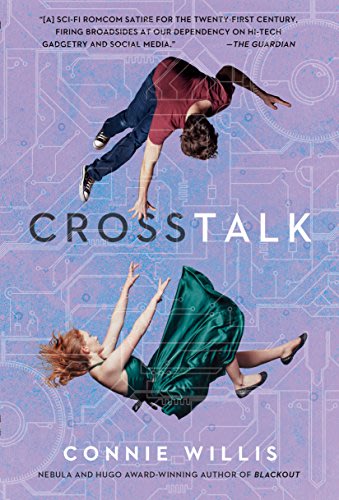 In the not-too-distant future, a simple outpatient procedure to increase empathy between romantic partners has become all the rage. And Briddey Flannigan is delighted when her boyfriend, Trent, suggests undergoing the operation prior to a marriage proposal — to enjoy better emotional connection and a perfect relationship with complete communication and understanding. But things don't quite work out as planned, and Briddey finds herself connected to someone else entirely — in a way far beyond what she signed up for.
It is almost more than she can handle — especially when the stress of managing her all-too-eager-to-communicate-at-all-times family is already burdening her brain. But that's only the beginning. As things go from bad to worse, she begins to see the dark side of too much information, and to realize that love — and communication — are far more complicated than she ever imagined.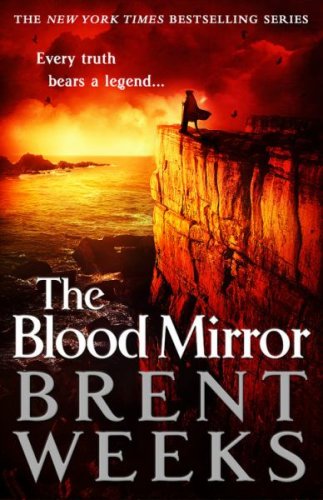 The nail-biting continuation to the Lightbringer series from New York Times bestseller Brent Weeks.
When does an empire fall?
The Seven Satrapies have collapsed into four — and those are falling before the White King's armies.
Gavin Guile, ex-emperor, ex-Prism, ex-galley slave, formerly the one man who might have averted war, is now lost, broken, and trapped in a prison crafted by his own hands to hold a great magical genius. But Gavin has no magic at all. Worse, in this prison, Gavin may not be alone.
Kip Guile will make a last, desperate attempt to stop the White King's growing horde. Karris White attempts to knit together an empire falling apart, helped only by her murderous and possibly treasonous father-in-law Andross Guile.
Meanwhile, Teia's new talents will find a darker use — and the cost might be too much to bear.
Together, they will fight to prevent a tainted empire from becoming something even worse.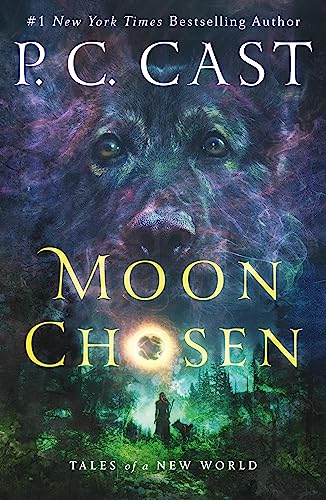 Mari is an Earth Walker, heir to the unique healing powers of her Clan; but she has cast her duties aside, until she is chosen by a special animal ally, altering her destiny forever. When a deadly attack tears her world apart, Mari reveals the strength of her powers and the forbidden secret of her dual nature as she embarks on a mission to save her people. It is not until Nik, the son of the leader from a rival, dominating clan strays across her path, that Mari experiences something she has never felt before…
Now, darkness is coming, and with it, a force, more terrible and destructive than the world has ever seen, leaving Mari to cast the shadows from the earth. By forming a tumultuous alliance with Nik, she must make herself ready. Ready to save her people. Ready to save herself and Nik. Ready to embrace her true destiny… and obliterate the forces that threaten to destroy them all.
Hero by R.A. Salvatore
The saga of dark elf Drizzt Do'Urden has become a fixture in the fantasy genre, with a string of New York Times bestselling novels going back to 1988. Hero is the follow-up to Maestro and Archmage, and final book in the Homecoming trilogy.
Something akin to "peace" has come to the Underdark. The demon hordes have receded, and now the matron mothers argue over the fate of Drizzt Do'Urden. Even so, it becomes clear to one matriarch after another that while the renegade drow may come and go Menzoberranzan, the City of Spiders will crawl forever on.
And so Drizzt is free to return to his home on the surface once again. Scores are settled as lives are cut short, yet other lives move on. For the lone drow there is only a single final quest: a search for peace, for family, for home — for the future.
Hero picks up where Maestro left off, in a sweeping climax to an epic tale.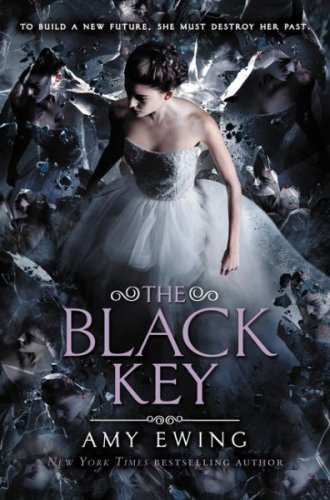 The thrilling conclusion to the New York Times bestselling Lone City trilogy, which began with The Jewel, a book BCCB said "will have fans of Oliver's Delirium, Cass's The Selection, and DeStefano's Wither breathless."
For too long, Violet and the people of the outer circles of the Lone City have lived in service of the royalty of the Jewel. But now, the secret society known as the Black Key is preparing to seize power.
While Violet knows she is at the center of this rebellion, she has a more personal stake in it — for her sister, Hazel, has been taken by the Duchess of the Lake. Now, after fighting so hard to escape the Jewel, Violet must do everything in her power to return not only to save Hazel, but the future of the Lone City.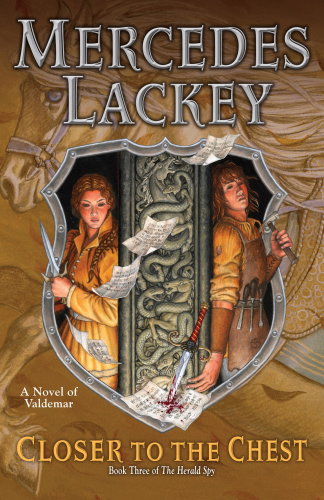 Herald Mags, the King of Valdemar's Herald-Spy, has been developing a clandestine network of young informants who operate not only on the streets of the capital city of Haven, but also in the Great Halls and kitchens of the wealthy and highborn.  In his own established alternate personas, Mags observes the Court and the alleys alike, quietly gathering information to keep Haven and the Kingdom safe.
His wife Amily, is growing into her position as the King's Own Herald, though she is irritated to encounter many who still consider her father, Herald Nikolas, to be the real King's Own. Nonetheless, she finds it increasingly useful to be underestimated, for there are dark things stirring in the shadows of Haven and up on the Hill.  Someone has discovered many secrets of the women of the Court and the Collegia — and is using those secrets to terrorize and bully them.  Someone is targeting the religious houses of women, too, leaving behind destruction and obscene ravings.
But who?  Someone at the Court?  A disgruntled Palace servant?  One of the members of the Collegia?  Someone in the patriarchal sect of the god Sethor?  Could the villain be a woman?  And what is this person hoping to achieve?  It isn't blackmail, for the letters demand nothing; the aim seems to be the victims' panic and despair. But why?
Mags and Amily take steps to minimize the damage while using both magic and wits to find the evildoer.  But just as they appear to be on the verge of success, the letter-writer, tires of terror and is now out for blood.
Mags and Amily will have to track down someone who leaves few clues behind and thwart whatever plans have been set in motion, and quickly — before terror turns to murder.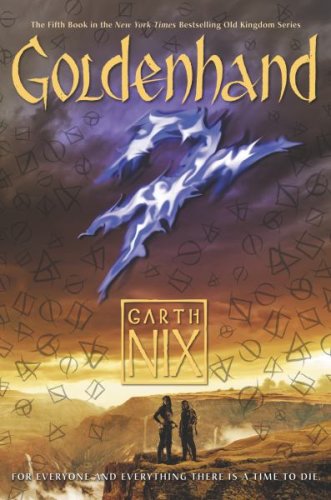 Goldenhand takes place six months after the events of Abhorsen and follows the novella Nicholas Sayre and the Creature in the Case, which is featured in Across the Wall.
Lirael lost one of her hands in the binding of Orannis, but now she has a new hand, one of gilded steel and Charter Magic.
On a dangerous journey, Lirael returns to her childhood home, the Clayr's Glacier, where she was once a Second Assistant Librarian. There, a young woman from the distant North brings her a message from her long-dead mother, Arielle. It is a warning about the Witch with No Face. But who is the Witch, and what is she planning? Lirael must use her new powers to save the Old Kingdom from this great danger — and it must be forestalled not only in the living world but also in the cold, remorseless river of Death.
Thor's hammer is missing again. The thunder god has a disturbing habit of misplacing his weapon — the mightiest force in the Nine Worlds. But this time the hammer isn't just lost, it has fallen into enemy hands. If Magnus Chase and his friends can't retrieve the hammer quickly, the mortal worlds will be defenseless against an onslaught of giants. Ragnarok will begin. The Nine Worlds will burn. Unfortunately, the only person who can broker a deal for the hammer's return is the gods' worst enemy, Loki — and the price he wants is very high.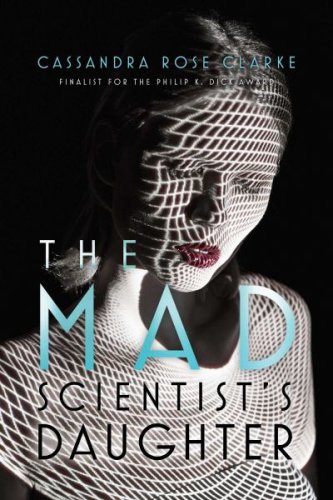 Nominated for the Phillip K. Dick Award, a science fiction fairy tale set in a collapsing future America about a girl and the android she falls in love with.
When Cat Novak was a young girl, her father brought Finn, an experimental android, to their isolated home. A billion-dollar construct, Finn looks and acts human, but he has no desire to be one. He was programmed to assist his owners, and performs his duties to perfection.
His primary task now is to tutor Cat. Finn stays with her, becoming her constant companion and friend as she grows into adulthood. But when the government grants rights to the ever-increasing robot population, Finn struggles to find his place in the world. As their relationship goes further than anyone intended, they have to face the threat of being separated forever.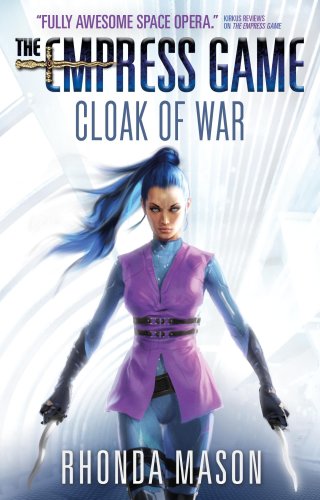 The bloody tournament to determine the new empress of the intergalactic empire may be over, but for exiled princess Kayla Reinumon, the battle is just beginning. To free her home planet from occupation, Kayla must infiltrate the highest reaches of imperial power. But when a deadly nanovirus threatens to ravage the empire, it will take more than diplomacy to protect her homeworld from all-out war.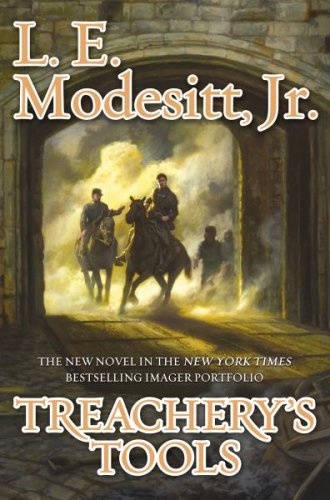 Book 10 in the Imager Portfolio series. Once again, Alastar must maintain a careful political balance, but he cannot avoid the involvement of the Collegium when someone begins killing students. Trying to protect his imagers and hold Solidar together for the good of all, Alastar stumbles on to a plot by the High Holders involving illegal weapons, insurrection, and conspiracy.
Isis Orb by Piers Anthony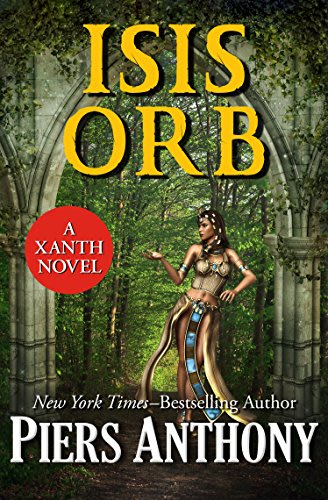 In Xanth, everyone has a talent. But that doesn't mean everyone loves his talent, and no one understands that better than Hapless. Endowed with the ability to conjure any instrument he wants, Hapless could be an extraordinary musician if only he could play a tune that didn't fall ear-piercingly flat. His one desire is to find an instrument he can play — and maybe a girlfriend or three. But like music, women have never been his forte.
When the Good Magician hears about Hapless's desperate desire, he sends the young man on a quest to find the elusive Isis Orb, a magical talisman that could fulfill his wish. But the mysterious Egyptian goddess for whom the orb is named guards the enchanted object and won't let anyone see it — let alone use it.
Setting out to achieve the impossible, Hapless meets an eclectic mix of creatures that join him on his journey. Like the musically challenged Hapless, they all have wishes they hope the Isis Orb will grant. But the only way they can control the orb is to capture the five totems from the regions of Xanth: Fire, Earth, Air, Water, and the Void. Together, this motley crew will heroically fight dragons, a six-headed griffin, and even a beautiful, seductive water gorgon who tries to rain on Hapless's parade.
With its thrilling exploits and endless humor, the newest addition to Piers Anthony's beloved Xanth series is sure to keep readers enthralled.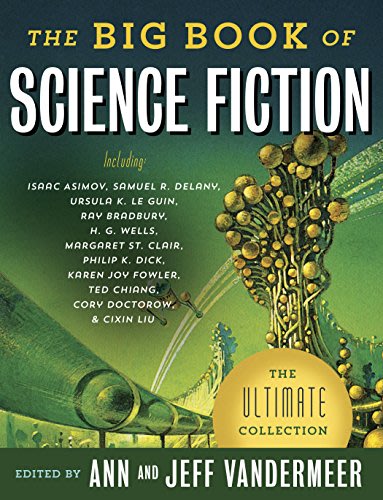 Quite possibly the greatest science fiction collection of all time — past, present, and future!
What if life was neverending? What if you could change your body to adapt to an alien ecology? What if the pope were a robot? Spanning galaxies and millennia, this must-have anthology showcases classic contributions from H. G. Wells, Arthur C. Clarke, Octavia E. Butler, and Kurt Vonnegut, alongside a century of the eccentrics, rebels, and visionaries who have inspired generations of readers. Within its pages, you'll find beloved worlds of space opera, hard SF, cyberpunk, the New Wave, and more. Learn about the secret history of science fiction, from titans of literature who also wrote SF to less well-known authors from more than 25 countries, some never before translated into English. In The Big Book of Science Fiction, literary power couple Ann and Jeff VanderMeer transport readers from Mars to Mechanopolis, planet Earth to parts unknown. Immerse yourself in the genre that predicted electric cars, space tourism, and smartphones. Sit back, buckle up, and dial in the coordinates, as this stellar anthology has got worlds within worlds.
Including:
· Legendary tales from Isaac Asimov and Ursula K. Le Guin
· An unearthed sci-fi story from W. E. B. Du Bois
· The first publication of the work of cybernetic visionary David R. Bunch in 20 years
· A rare and brilliant novella by Chinese international sensation Cixin Liu
Plus:
· Aliens!
· Space battles!
· Robots!
· Technology gone wrong!
· Technology gone right!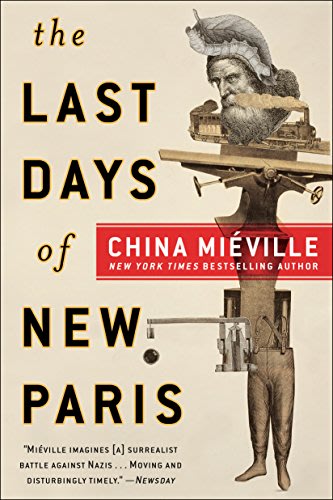 "Beauty will be convulsive…"
1941. In the chaos of wartime Marseille, American engineer — and occult disciple — Jack Parsons stumbles onto a clandestine anti-Nazi group, including Surrealist theorist André Breton. In the strange games of the dissident diplomats, exiled revolutionaries, and avant-garde artists, Parsons finds and channels hope. But what he unwittingly unleashes is the power of dreams and nightmares, changing the war and the world forever.
1950. A lone Surrealist fighter, Thibaut, walks a new, hallucinogenic Paris, where Nazis and the Resistance are trapped in unending conflict, and the streets are stalked by living images and texts — and by the forces of Hell. To escape the city, he must join forces with Sam, an American photographer intent on recording the ruins, and make common cause with a powerful, enigmatic figure of chance and rebellion: the exquisite corpse.
But Sam is being hunted. And new secrets will emerge that will test all their loyalties — to each other, to Paris old and new, and to reality itself.
This is the way the world ends, for the last time.
The season of endings grows darker, as civilization fades into the long cold night.
Essun — once Damaya, once Syenite, now avenger — has found shelter, but not her daughter. Instead there is Alabaster Tenring, destroyer of the world, with a request. But if Essun does what he asks, it would seal the fate of the Stillness forever.
Far away, her daughter Nassun is growing in power — and her choices will break the world.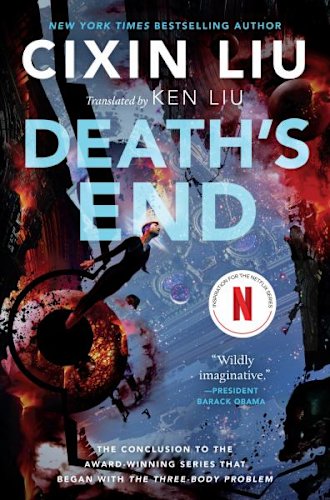 Half a century after the Doomsday Battle, the uneasy balance of Dark Forest Deterrence keeps the Trisolaran invaders at bay. Earth enjoys unprecedented prosperity due to the infusion of Trisolaran knowledge. With human science advancing daily and the Trisolarans adopting Earth culture, it seems that the two civilizations will soon be able to co-exist peacefully as equals without the terrible threat of mutually assured annihilation. But the peace has also made humanity complacent.
Cheng Xin, an aerospace engineer from the early 21st century, awakens from hibernation in this new age. She brings with her knowledge of a long-forgotten program dating from the beginning of the Trisolar Crisis, and her very presence may upset the delicate balance between two worlds. Will humanity reach for the stars or die in its cradle?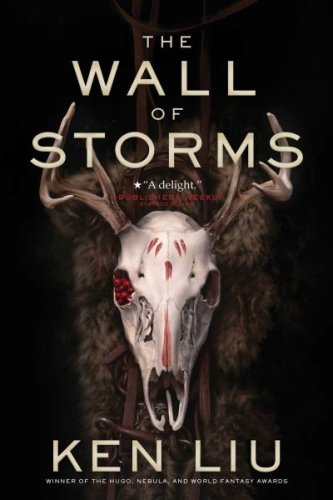 In the much-anticipated sequel to the "magnificent fantasy epic" (NPR) Grace of Kings, Emperor Kuni Garu is faced with the invasion of an invincible army in his kingdom and must quickly find a way to defeat the intruders.
Kuni Garu, now known as Emperor Ragin, runs the archipelago kingdom of Dara, but struggles to maintain progress while serving the demands of the people and his vision. Then an unexpected invading force from the Lyucu empire in the far distant west comes to the shores of Dara — and chaos results. But Emperor Kuni cannot go and lead his kingdom against the threat himself with his recently healed empire fraying at the seams, so he sends the only people he trusts to be Dara's savvy and cunning hopes against the invincible invaders: his children, now grown and ready to make their mark on history.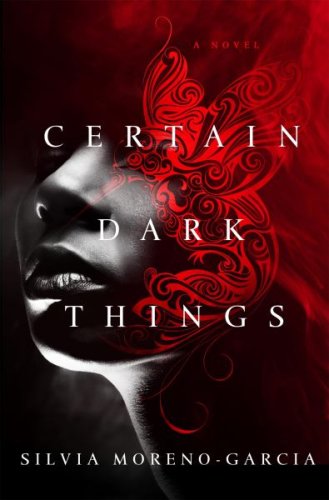 Welcome to Mexico City… An Oasis In A Sea Of Vampires…
Domingo, a lonely garbage-collecting street kid, is busy eeking out a living when a jaded vampire on the run swoops into his life.
Atl, the descendant of Aztec blood drinkers, must feast on the young to survive and Domingo looks especially tasty. Smart, beautiful, and dangerous, Atl needs to escape to South America, far from the rival narco-vampire clan pursuing her. Domingo is smitten.
Her plan doesn't include developing any real attachment to Domingo. Hell, the only living creature she loves is her trusty Doberman. Little by little, Atl finds herself warming up to the scrappy young man and his effervescent charm.
And then there's Ana, a cop who suddenly finds herself following a trail of corpses and winds up smack in the middle of vampire gang rivalries.
Vampires, humans, cops, and gangsters collide in the dark streets of Mexico City. Do Atl and Domingo even stand a chance of making it out alive?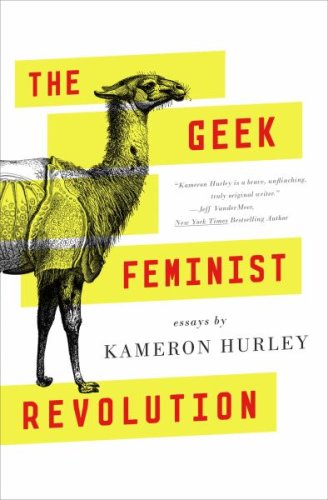 The Geek Feminist Revolution is a collection of essays by double Hugo Award-winning essayist and fantasy novelist Kameron Hurley.
The book collects dozens of Hurley's essays on feminism, geek culture, and her experiences and insights as a genre writer, including "We Have Always Fought," which won the 2013 Hugo for Best Related Work. The Geek Feminist Revolution will also feature several entirely new essays written specifically for this volume.
Unapologetically outspoken, Hurley has contributed essays to The Atlantic, Locus, Tor.com, and others on the rise of women in genre, her passion for SF/F, and the diversification of publishing.
Ella Patel — thief, con-artist, and smuggler — is in the wrong place at the wrong time. One night, on the border of a demilitarized zone run by the body-swapping alien invaders, she happens upon a man and woman being chased by a group of assailants. The man freezes, leaving the woman to fight off five attackers at once, before succumbing. As she dies, to both Ella and the man's surprise, the sparkling light that rises from the woman enters Ella, instead of the man. She soon realizes she's been inhabited by Io, a low-ranking Quasing who was involved in some of the worst decisions in history. Now Ella must now help the alien presence to complete her mission and investigate a rash of murders in the border states that maintain the frail peace.
With the Prophus assigned to help her seemingly wanting to stab her in the back, and the enemy Genjix hunting her, Ella must also deal with Io's annoying inferiority complex. To top it all off, Ella thinks the damn alien voice in her head is trying to get her killed. And if you can't trust the voices in your head, who can you trust?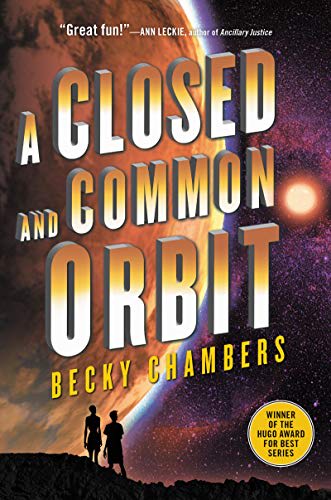 Lovelace was once merely a ship's artificial intelligence. When she wakes up in a new body, following a total system shut-down and reboot, she has to start over in a synthetic body, in a world where her kind are illegal. She's never felt so alone.
But she's not alone, not really. Pepper, one of the engineers who risked life and limb to reinstall Lovelace, is determined to help her adjust to her new world. Because Pepper knows a thing or two about starting over.
Together, Pepper and Lovey will discover that, huge as the galaxy may be, it's anything but empty.
The Long Way to a Small, Angry Planet introduced readers to the incredible imagination of Becky Chambers and has been nominated for any number of awards and accolades, including the Baileys Prize for Women's Fiction, the Tiptree Award, the Kitschies Golden Tentacle, and the Arthur C. Clarke Award.
A Closed and Common Orbit is the stand-alone sequel to The Long Way to a Small, Angry Planet and is perfect for fans of Firefly, Joss Whedon, Mass Effect, and Star Wars.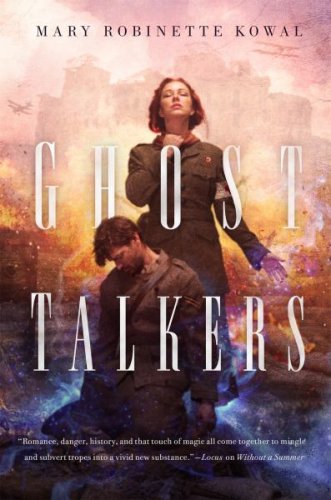 Ghost Talkers: a new novel from beloved fantasy author Mary Robinette Kowal featuring the mysterious spirit corps and their heroic work in World War I.
Ginger Stuyvesant, an American heiress living in London during World War I, is engaged to Captain Benjamin Hartshorne, an intelligence officer. Ginger is a medium for the Spirit Corps, a special Spiritualist force.
Each soldier heading for the front is conditioned to report to the mediums of the Spirit Corps when they die so the Corps can pass instant information about troop movements to military intelligence.
Ginger and her fellow mediums contribute a great deal to the war efforts, so long as they pass the information through appropriate channels. While Ben is away at the front, Ginger discovers the presence of a traitor. Without the presence of her fiancé to validate her findings, the top brass thinks she's just imagining things. Even worse, it is clear that the Spirit Corps is now being directly targeted by the German war effort. Left to her own devices, Ginger has to find out how the Germans are targeting the Spirit Corps and stop them. This is a difficult and dangerous task for a woman of that era, but this time both the spirit and the flesh are willing…
Which of these books do you plan to read? Tell us in the comments!
Want access to free & bargain ebooks? Sign up for BookBub here.
Comments