There's nothing better to do on a holiday than to curl up with a heartwarming romance. These love stories, all set around Thanksgiving, bring to life everything that's great about the holiday: Sweet reunions, hilariously awkward family meals, hot encounters — and a whole lot of pie. If you need a reading break between your turkey feast and your shopping binge, check out one of the romances below. Publishers' descriptions included.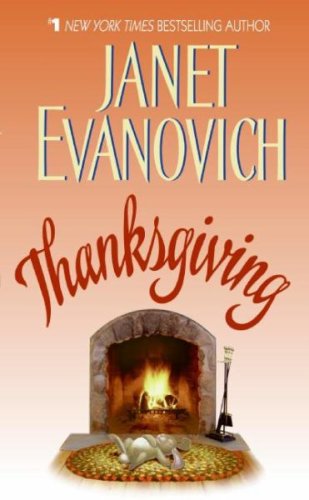 When Megan Murphy discovered a floppy-eared rabbit gnawing on the hem of her skirt, she meant to give its careless owner a piece of her mind, but Dr. Patrick Hunter was too attractive to stay mad at for long. Soon the two are making Thanksgiving dinner for their families.
A feast she wasn't expecting!
Clover Greene would sooner crawl into her oven than host family for Thanksgiving dinner. Yet another annual ritual of too much food, served with a side of criticism over "Clover's Bad Life Choices." This year, she needs to distract them all — with a handsome fake boyfriend. And she has the perfect guy in mind.
Contractor Erick Fields is the poster boy for sexy single dads, and Clover has been secretly crushing on him for ages. She certainly wasn't expecting Erick to agree to her insane charade… or to add lots of hot, wicked sex to the deal. If they can pull it off, the worst Thanksgiving ever might give them something to be really thankful for!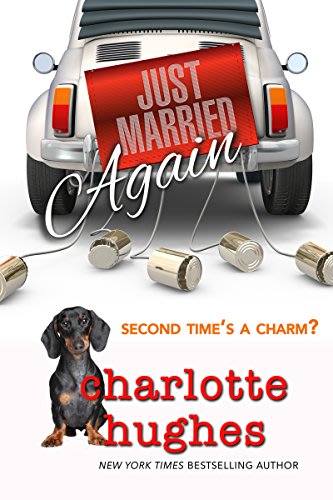 The last person Maddy Kelly expects to show up at her mountain cabin for the holidays is her soon-to-be-ex-husband, who was always too busy to enjoy their hideaway. Following doctor's orders to reduce stress, Michael arrives at their remote cabin, unannounced and unexpected, in the dead of night, during a snow storm. Which is why Maddy greets him with a fire poker to the head, rendering him unconscious, and with a case of temporary amnesia. As his memory returns, Michael realizes how much he loves his wife, and is willing to do anything to get her back, even if it means pretending to still have amnesia.
Add to the mix Michael's mischievous 13-year-old nephew, who has stowed away in Michael's car, and Maddy's two dachshunds who take an instant disliking to Michael, and you have a laugh-out-loud recipe for a romantic romp.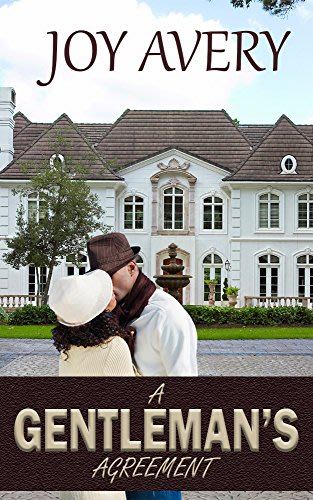 When it comes to love, all deals are off!
Blake Farrington knows exactly who to call when he finds himself needing crisis management. Yes, this task is outside Eunice Howard's usual realm of responsibilities, but he's willing to make it worth her time. Plus, she's ideal for the role. Who better to play his pretend lover than the one woman who knows him almost better than he knows himself?
The last thing Eunice Howard expects when summoned to her boss's office is a request to play the role of his new love interest to appease his mother, restless to marry him off. Foolishly agreeing, she ventures with him to Farrington Estates for the Thanksgiving holiday. She thought she'd seen all sides of Blake Farrington, but the man who emerges is a man she could easily love.
Their agreement blossoms into a connection neither expected — nor are willing to admit. When the lines between make-believe and reality blur, something phenomenal occurs.
Some people will do anything for true love — even if they have to fake it.
Jen Maitland had no use for handsome guys with easy charm — until she met Zach. He's the perfect fake date to end her mother's matchmaking scheme before it starts. Besides, he'd probably just use her and leave her like her ex-fiancé did. At least that's what Jen tells herself. The only problem is that Zach isn't as predictable as he appears…
Zach Coxwell hates commitment, but loves a challenge. Like the pretty bar waitress who turned him down flat for a date — only to invite him to her family's Thanksgiving dinner. Zach knows he can make Jen smile — and he's betting that he can unravel her mysteries — even if he has to do it over candied yams.
A tofu turkey, a sister who threatens to have Zach's love-child, the untimely appearance of a knitted avocado — and Zach's discovery of her real motive — combine to turn Thanksgiving dinner into Jen's worst nightmare. Zach, on the other hand, has the time of his life. And when he makes Jen smile, he finally finds a commitment he's willing to make… but persuading Jen to believe him will take everything he's got.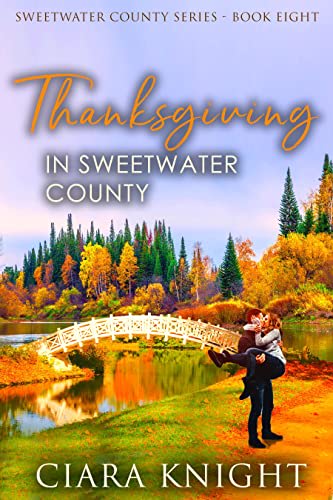 Jenna Mitchell Grayson returns to her hometown to run a center for children with autism. Divorced and raising a child diagnosed with special needs, she tries to put her life back together in the one place she'd sworn never to return.
Confirmed bachelor, Deputy Walker, has a reputation for being a playboy, but he's never found the right girl to capture his heart. Not since the girl-next-store, Jenna Grayson, moved away. Now the woman who stole his heart has returned, and he is determined to discover why she left without an explanation or even a goodbye.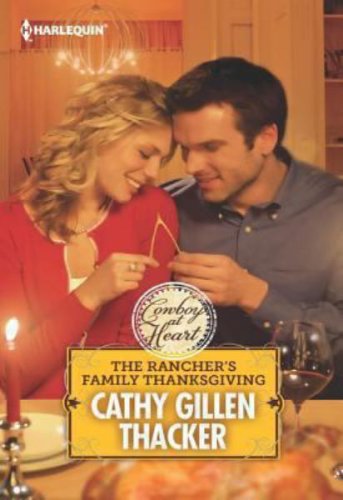 Susie Carrigan needs a man — fast!
When her family decides to play matchmaker, Susie can think of only one man to help her run interference. Rancher and caring vet Tyler McCabe has always been there for her anytime she needed a broad shoulder to lean on… or a warm kiss to heat up a cold Texas night. But will pretending to be a couple ruin their friendship?
Tyler isn't sure about the idea either, but he can't let Susie marry somebody else. Not when there's a man right here in Laramie who loves her and plans to show her a Thanksgiving neither of them will forget…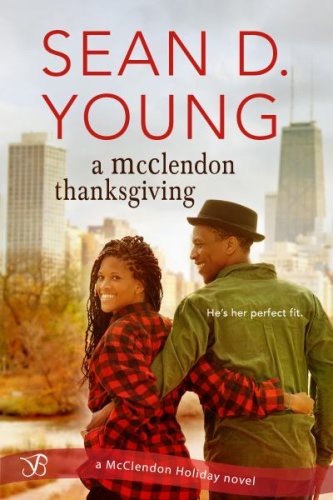 For a perfect fit, sometimes you have to make a few alterations.
Faith McClendon put her promising fashion career on hold to support her investment banker husband's climb to financial success — only to be dumped for another woman.
The 30-year-old fashion designer has come home to Chicago to start over, this time on her own terms. Amid the lingering sting of betrayal, there's one bright spot. A renewed friendship with childhood buddy Michael Montgomery.
For years, Michael pretended to be Faith's husband to fend off unwanted attention, gave her a shoulder to cry on, and cheered the loudest when she left home for fashion school. Through it all, he never stopped loving her.
Time hasn't dimmed the spark between them, but when another man hits on her, Michael realizes it's time to stop hiding his true feelings. This 31-year-old professional photographer is ready to pose for his own family portrait — with Faith as his wife.
Warning: Contains a photographer who's through being pictured in a brother-ish light, and a fashionista who's not sure her heart is quite mended enough to risk further alterations.
A warm pie. A tasty guy. Happy Thanksgiving indeed.
Lauren Hauser is home for the holidays, and she's been given a challenge: preparing her grandmother's pecan pie. The problem? Lauren's not famed for her baking skills. In fact, while her sister would win Star Baker every week, and her mom at least knows a sieve from a spatula, Lauren's bakes have always been more dangerous than delicious!
Still, no Thanksgiving would be complete without dessert… which is why Lauren finds herself searching for pecans on Thanksgiving Eve. Stumbling into a gorgeous stranger laden down with bags of pecans seems like a holiday miracle… but despite Jack's kissable lips he's frostier than a snow cone… and out of sight before she can say 'Macy's Parade'!
As the clock counts down to Thanksgiving dinner, Lauren is running out of time. And without her grandmother's perfect pecan pie it won't be a very Happy Thanksgiving! What Lauren needs is a knight in shining armor. And it might just be that the magic of Thanksgiving will find her one after all…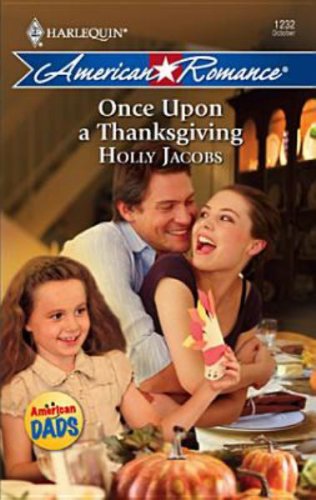 It's a time for giving and receiving… love.
As if working and raising her family of five — four kids and one demanding cat — isn't enough, Samantha Williams has been volunteered to oversee a Thanksgiving pageant at her kids' school. So a relationship is the last thing on this stretched-too-thin single mother's mind.
Until she meets the new interim principal — sexy, single Harry Remington. Her childhood friend.
Harry is welcomed into Samantha's home as if he belonged. Being part of her sprawling family — even if it's only temporary — makes him realize how much he misses having a real home. Best of all, he and Samantha are starting to trust each other. How can he say goodbye to all that? How can he leave when he's just found the best reason of all to stay?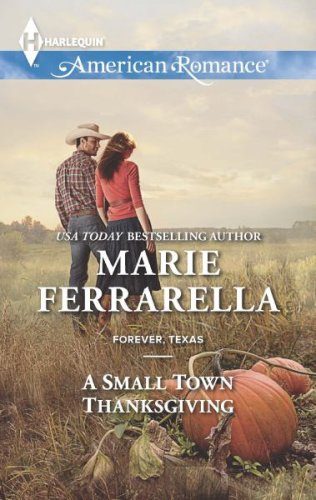 Ghostwriter Samantha Monroe has just arrived in Forever, Texas, to turn a remarkable woman's 200-year-old journals into a personal memoir. The Rodriguez clan welcomes her with open arms… and awakens Sam's fierce yearning to be part of a family. But it's the eldest son — intensely private rancher Mike Rodriguez — who awakens her passion.
Hiring Sam to preserve his great-great-great-grandmother's story for future generations was Mike's inspiration. He just didn't realize how much he'd want her to be part of his family's continuing saga. Delving into the past has made Sam hungry for a future — with Mike. The next move is up to him — if he doesn't make it, the best woman he's ever met just might waltz back out of his life forever!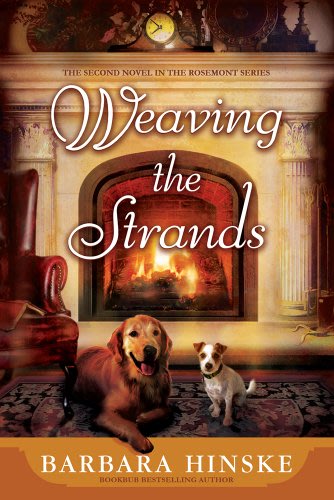 BookBub bestselling author Barbara Hinske's beloved Rosemont saga continues, with secrets in the shadows and love in the air. A fun, fast read to lose yourself in over a weekend or on vacation.
Maggie Martin's plans to start a serene new life have been derailed. As the beleaguered mayor of Westbury, she's at the epicenter of the town's worsening financial crisis. The looming foreclosure of its senior center followed by a suspicious death have fueled a barrage of public criticism all pointed her way. And she may have unwittingly invited a traitor into her inner circle. Throw in a lovelorn daughter, an attic full of surprises — at least one of which is most unwelcome, too many guests for Thanksgiving dinner, and an uncertain relationship with her favorite veterinarian, and Maggie has her hands full. Her nemesis on the town council, wealthy businessman Frank Haynes, is up to what he does best — no good. He's poking around in her late husband's shady past to unearth whatever he can find that will help him gain the upper hand over Maggie. But his new assistant from Scottsdale may have her own tricks up her sleeve. With trouble all around, will the winds of change blow favorably or foul for Maggie? Curl up and travel to the enchanting world of Rosemont and its irrepressible owner.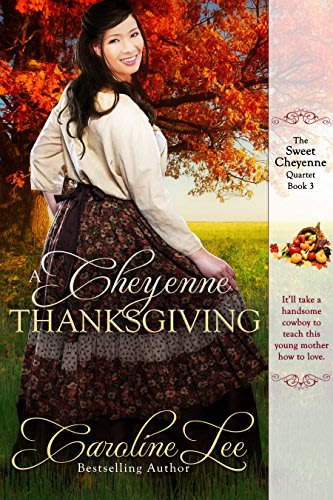 When Cam MacLeod is attacked by a half-starved exotic beauty defending her son on the high Wyoming plains, he's understandably intrigued. And the more he learns about Tess, the more he begins to hope that he's found his chance at a ready-made family. As the weeks turn to months, and he realizes how well they fit together, he knows that he's secured his Happily Ever After…
Except for one small detail: Tess refuses to give him her love.
Widowed even before her son was born, Tess Kitchens has had to remain strong for so long. Cam's offer of marriage means a partnership, support, and — finally — a place to belong. But her new husband wants something more than she can give him, and she doesn't know what it is.
If he can convince her that they were made for each other before the end of November, they'll both have a reason to be truly thankful.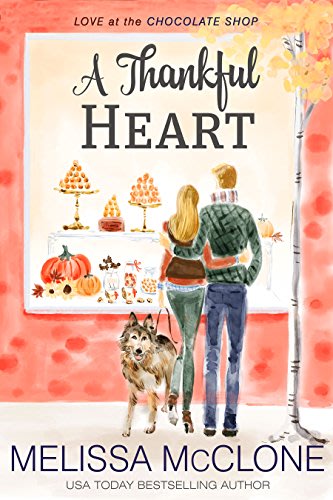 Chocolate is better than men, and so are dogs. At least, that's what Dakota Parker tells herself as she mends her broken heart and finds forever homes for rescue animals. So far, so good. She can indulge her love of chocolate where she works while her foster dogs provide her with the unconditional love she craves. What more does she need?
Seattle architect Bryce Grayson is counting the days until he can return home to the big city with his father in tow. That is if he can convince his dad to leave Montana. Bryce's escape plan, however, goes astray when he meets Dakota. Her sweet kisses put the chocolate she sells to shame. Maybe he should be the one to move to Marietta, but could he be happy living in such a small town?
He has until Thanksgiving to decide.
Which of these books are you most excited to read?
Want access to free & bargain ebooks? Sign up for BookBub here.
Comments