Black Friday is now as ingrained in our Thanksgiving week celebrations as the turkey and the cranberry sauce. This post-Thanksgiving event kicks off the Christmas shopping season, but not without loads of headaches. If books are what you're shopping for, you don't have to get up early or fight the crowds. Instead, we're bringing the best Black Friday ebook deals straight to you! Publishers' descriptions and these books' rock-bottom prices are included below.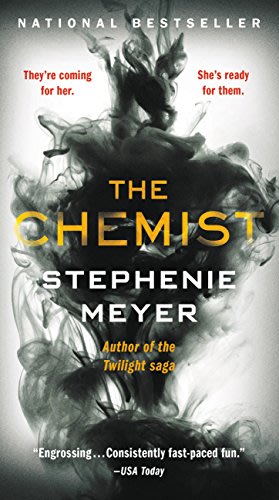 In this gripping page-turner, an ex-agent on the run from her former employers must take one more case to clear her name and save her life.
She used to work for the US government, but very few people ever knew that. An expert in her field, she was one of the darkest secrets of an agency so clandestine it doesn't even have a name. And when they decided she was a liability, they came for her without warning.
Now she rarely stays in the same place or uses the same name for long. They've killed the only other person she trusted, but something she knows still poses a threat. They want her dead, and soon.
When her former handler offers her a way out, she realizes it's her only chance to erase the giant target on her back. But it means taking one last job for her ex-employers. To her horror, the information she acquires only makes her situation more dangerous.
Resolving to meet the threat head-on, she prepares for the toughest fight of her life but finds herself falling for a man who can only complicate her likelihood of survival. As she sees her choices being rapidly whittled down, she must apply her unique talents in ways she never dreamed of.
In this tautly plotted novel, Meyer creates a fierce and fascinating new heroine with a very specialized skill set. And she shows once again why she's one of the world's bestselling authors.
Price: $14.99 $4.99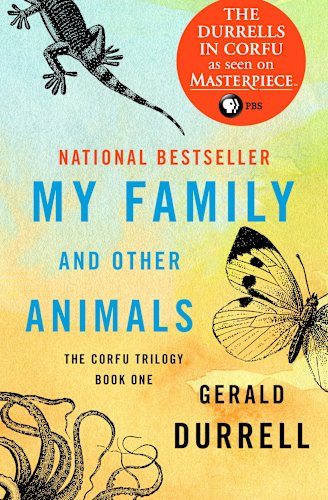 The inspiration for The Durrells in Corfu, a Masterpiece production on public television: A naturalist's account of his childhood on the exotic Greek island.
When the Durrells could no longer endure the gray English climate, they did what any sensible family would do: sold their house and relocated to the sun-soaked island of Corfu.
As they settled into their new home, hilarious mishaps ensued as a ten-year-old Gerald Durrell pursued his interest in natural history and explored the island's fauna. Soon, toads and tortoises, bats and butterflies — as well as scorpions, geckos, ladybugs, praying mantises, octopuses, pigeons, and gulls — became a common sight in the Durrell villa.
Uproarious tales of the island's animals and Durrell's fond reflections on his family bring this delightful memoir to life. Capturing the joyous chaos of growing up in an unconventional household, My Family and Other Animals will transport you to a place you won't want to leave.
Price: $14.99 $1.99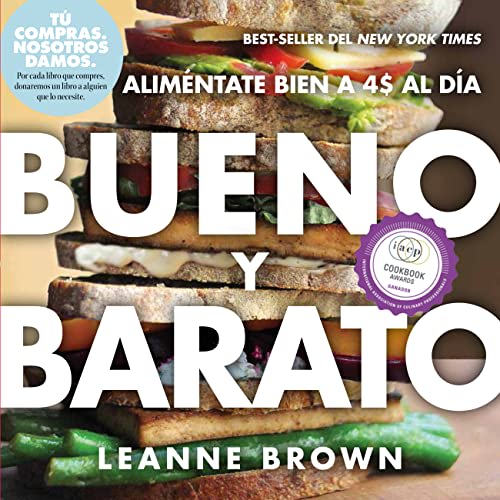 A perfect and irresistible idea: A cookbook filled with delicious, healthful recipes created for everyone on a tight budget.
While studying food policy as a master's candidate at NYU, Leanne Brown asked a simple yet critical question: How well can a person eat on the $4 a day given by SNAP, the US government's Supplemental Nutrition Assistance Program informally known as food stamps? The answer is surprisingly well: Broiled Tilapia with Lime, Spicy Pulled Pork, Green Chile and Cheddar Quesadillas, Vegetable Jambalaya, Beet and Chickpea Salad — even desserts like Coconut Chocolate Cookies and Peach Coffee Cake. In addition to creating nutritious recipes that maximize every ingredient and use economical cooking methods, Ms. Brown gives tips on shopping; on creating pantry basics; on mastering certain staples — pizza dough, flour tortillas — and saucy extras that make everything taste better, like spice oil and tzatziki; and how to make fundamentally smart, healthful food choices.
The idea for Good and Cheap is already proving itself. The author launched a Kickstarter campaign to self-publish and fund the buy one/give one model. Hundreds of thousands of viewers watched her video and donated $145,000, and national media are paying attention. Even high-profile chefs and food writers have taken note — like Mark Bittman, who retweeted the link to the campaign; Francis Lam, who called it "Terrific!"; and Michael Pollan, who cited it as a "cool kickstarter." In the same way that TOMS turned inexpensive, stylish shoes into a larger do-good movement, Good and Cheap is poised to become a cookbook that every food lover with a conscience will embrace.
Price: $15.95 $1.99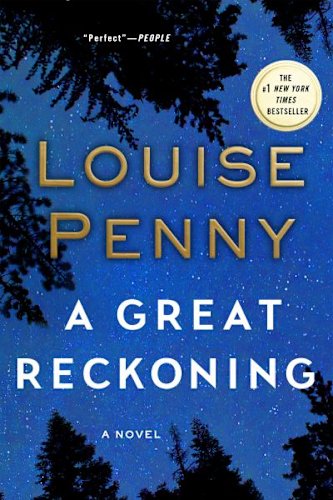 #1 New York Times bestselling author Louise Penny pulls back the layers to reveal a brilliant and emotionally powerful truth in her latest spellbinding novel.
When an intricate old map is found stuffed into the walls of the bistro in Three Pines, it at first seems no more than a curiosity. But the closer the villagers look, the stranger it becomes.
Given to Armand Gamache as a gift the first day of his new job, the map eventually leads him to shattering secrets. To an old friend and older adversary. It leads the former Chief of Homicide for the Sûreté du Québec to places even he is afraid to go. But must.
And there he finds four young cadets in the Sûreté academy, and a dead professor. And, with the body, a copy of the old, odd map.
Everywhere Gamache turns, he sees Amelia Choquet, one of the cadets. Tattooed and pierced. Guarded and angry. Amelia is more likely to be found on the other side of a police line-up. And yet she is in the academy. A protégée of the murdered professor.
The focus of the investigation soon turns to Gamache himself and his mysterious relationship with Amelia, and his possible involvement in the crime. The frantic search for answers takes the investigators back to Three Pines and a stained glass window with its own horrific secrets.
For both Amelia Choquet and Armand Gamache, the time has come for a great reckoning.
Price: $14.99 $2.99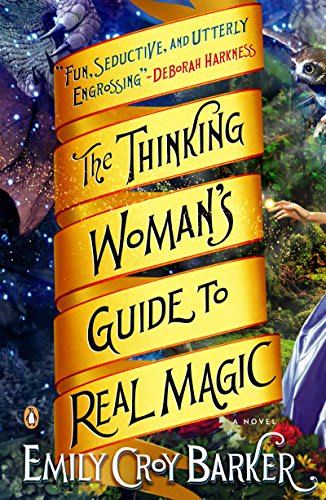 An imaginative story of a woman caught in an alternate world — where she will need to learn the skills of magic to survive
Nora Fischer's dissertation is stalled and her boyfriend is about to marry another woman. During a miserable weekend at a friend's wedding, Nora wanders off and walks through a portal into a different world where she's transformed from a drab grad student into a stunning beauty. Before long, she has a set of glamorous new friends and her romance with gorgeous, masterful Raclin is heating up. It's almost too good to be true.
Then the elegant veneer shatters. Nora's new fantasy world turns darker, a fairy tale gone incredibly wrong. Making it here will take skills Nora never learned in graduate school. Her only real ally — and a reluctant one at that — is the magician Aruendiel, a grim, reclusive figure with a biting tongue and a shrouded past. And it will take her becoming Aruendiel's student — and learning magic herself — to survive. When a passage home finally opens, Nora must weigh her "real life" against the dangerous power of love and magic.
For lovers of Lev Grossman's The Magicians series (The Magicians and The Magician King) and Deborah Harkness's All Souls Trilogy (A Discovery of Witches and Shadow of Night).
Price: $9.99 $1.99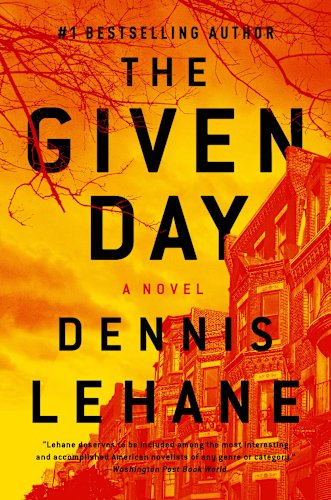 Dennis Lehane, the New York Times bestselling author of Live by Night — now a Warner Bros. movie starring Ben Affleck — offers an unflinching family epic that captures the political unrest of a nation caught between a well-patterned past and an unpredictable future. This beautifully written novel of American history tells the story of two families — one black, one white — swept up in a maelstrom of revolutionaries and anarchists, immigrants and ward bosses, Brahmins and ordinary citizens, all engaged in a battle for survival and power at the end of World War I.
Price: $11.99 $1.99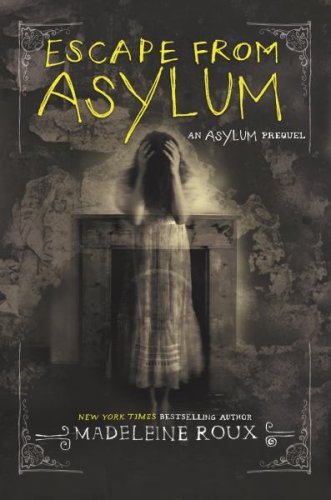 In this terrifying prequel novel to the New York Times bestselling Asylum series, a teen is wrongfully committed to the Brookline psychiatric hospital and must find a way out — before he becomes the next victim of the evil warden's experiments. With the page-turning suspense and unsettling found photographs from real asylums that led Publishers Weekly to call Asylum "a strong YA debut," Escape from Asylum is perfect for fans of Miss Peregrine's Home for Peculiar Children.
The nightmare is just beginning.
Ricky Desmond has been through this all before. If he could just get through to his mother, he could convince her that he doesn't belong at Brookline. From the man who thinks he can fly to the woman who killed her husband, the other patients are nothing like him; all he did was lose his temper just a little bit, just the once. But when Ricky is selected by the sinister Warden Crawford for a very special program — a program that the warden claims will not cure him but perfect him — Ricky realizes that he may not be able to wait for his mom a second longer. With the help of a sympathetic nurse and a fellow patient, Ricky needs to escape now.
Set long before Dan, Abby, and Jordan ever walked the hallways of the Brookline asylum — back when it was still a functioning psych ward and not a dorm — Escape from Asylum is a mind-bending and scary installment in the Asylum series that can stand on its own for new readers or provide missing puzzle pieces for series fans.
Price: $11.99 $2.99
Legacy by Greg Bear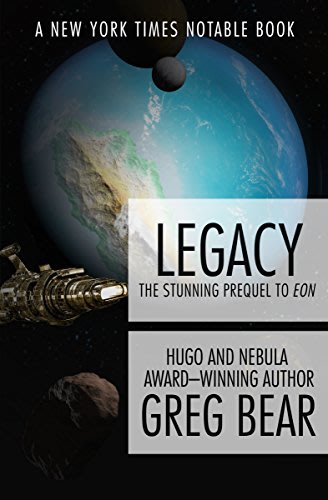 New York Times–bestselling author Greg Bear's stunning prequel to his science fiction classic Eon explores the consequences of tunneling through space and time.
In this prequel to Eon, Greg Bear continues to explore the possibilities presented by the asteroid Thistledown, a remnant of a lost human civilization. The Way is a tunnel through space and time that leads to other worlds, some more like planet Earth than Earth itself. It is perhaps the most formidable discovery in Thistledown, and with it come disputes as to the nature of the Way and how it should be used. The Way can be reached only through Axis City, the only space station of Thistledown. The ruling body of Axis City, the Hexamon, has decreed that other worlds reached by the Way must be left untouched as an insurance against future needs of the human race.
But then the Hexamon hear of a group of clandestine colonists who have settled on one of the new worlds. Olmy Ap Sennon is an eager young career soldier who must go and investigate this illegal colony and at the same time confront his own humanity. As he witnesses the hardship and beauty of the outlaw human colony, he learns what it means to struggle with war, ecological disaster, love, and death.
Multiple Nebula and Hugo Award–winning author Greg Bear "takes a profound and unusual approach to hard SF" (Los Angeles Times) in this epic adventure through time and space.
Price: $7.99 $1.99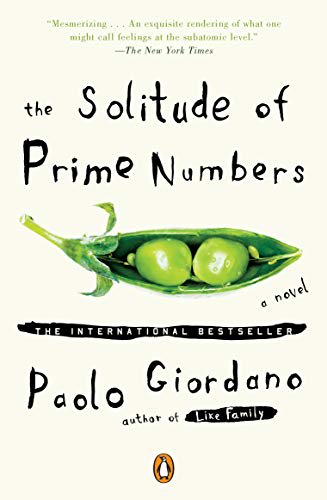 A prime number is inherently a solitary thing: It can only be divided by itself, or by one: It never truly fits with another. Alice and Mattia, too, move on their own axis, alone with their personal tragedies. As a child, Alice's overbearing father drove her first to a terrible skiing accident, and then to anorexia. When she meets Mattia she recognizes a kindred, tortured spirit, and Mattia reveals to Alice his terrible secret: That as a boy he abandoned his mentally-disabled twin sister in a park to go to a party, and when he returned, she was nowhere to be found.
These two irreversible episodes mark Alice and Mattia's lives for ever, and as they grow into adulthood their destinies seem intertwined: They are divisible only by themselves and each other. But the shadow of the lost twin haunts their relationship, until a chance sighting by Alice of a woman who could be Mattia's sister forces a lifetime of secret emotion to the surface.
A meditation on loneliness and love, The Solitude of Prime Numbers asks, can we ever truly be whole when we're in love with another? And when Mattia is asked to choose between human love and his professional love — of mathematics — which will make him more complete?
Price: $11.99 $1.99
Lab 257 by Michael Christopher Carroll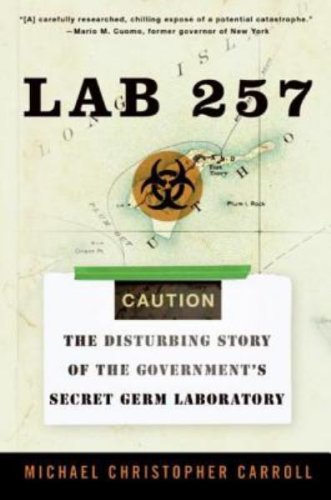 Strictly off limits to the public, Plum Island is home to virginal beaches, cliffs, forests, ponds — and the deadliest germs that have ever roamed the planet. Lab 257 blows the lid off the stunning true nature and checkered history of Plum Island. It shows that the seemingly bucolic island in the shadow of New York City is a ticking biological time bomb that none of us can safely ignore.
Based on declassified government documents, in-depth interviews, and access to Plum Island itself, this is an eye-opening, suspenseful account of a federal government germ laboratory gone terribly wrong. For the first time, Lab 257 takes you deep inside this secret world and presents startling revelations on virus outbreaks, biological meltdowns, infected workers, the periodic flushing of contaminated raw sewage into area waters, and the insidious connections between Plum Island, Lyme disease, and the deadly West Nile virus. The book also probes what's in store for Plum Island's new owner, the Department of Homeland Security, in this age of bioterrorism.
Lab 257 is a call to action for those concerned with protecting present and future generations from preventable biological catastrophes.
Price: $12.49 $1.99
Prices may change without notice, so please verify that the

deal

is still available before downloading.
Which of these deals are you interested in? Tell us in the comments!
Want access to free & bargain ebooks? Sign up for BookBub here.
Comments