Cyber Monday is here! To help you sift through the many deals, we've rounded up some outstanding ebook sales. From contemporary fantasy to a one-pot meal cookbook to a bestseller that is now a TV series, these deals offer something for every type of reader.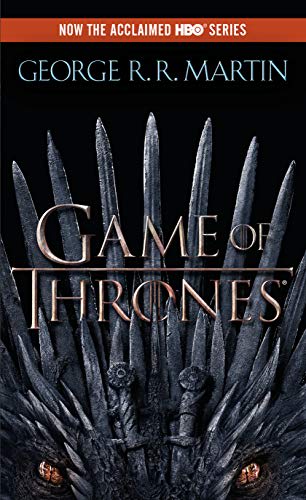 From a master of contemporary fantasy comes the first novel of a landmark series unlike any you've ever read before. With A Game of Thrones, George R. R. Martin has launched a genuine masterpiece, bringing together the best the genre has to offer. Mystery, intrigue, romance, and adventure fill the pages of this magnificent saga, the first volume in an epic series sure to delight fantasy fans everywhere.
A Song of Ice and Fire: Book One
Long ago, in a time forgotten, a preternatural event threw the seasons out of balance. In a land where summers can last decades and winters a lifetime, trouble is brewing. The cold is returning, and in the frozen wastes to the north of Winterfell, sinister forces are massing beyond the kingdom's protective Wall. To the south, the king's powers are failing — his most trusted adviser dead under mysterious circumstances and his enemies emerging from the shadows of the throne. At the center of the conflict lie the Starks of Winterfell, a family as harsh and unyielding as the frozen land they were born to. Now Lord Eddard Stark is reluctantly summoned to serve as the king's new Hand, an appointment that threatens to sunder not only his family but the kingdom itself.
Sweeping from a harsh land of cold to a summertime kingdom of epicurean plenty, A Game of Thrones tells a tale of lords and ladies, soldiers and sorcerers, assassins and bastards, who come together in a time of grim omens. Here an enigmatic band of warriors bear swords of no human metal; a tribe of fierce wildlings carry men off into madness; a cruel young dragon prince barters his sister to win back his throne; a child is lost in the twilight between life and death; and a determined woman undertakes a treacherous journey to protect all she holds dear. Amid plots and counter-plots, tragedy and betrayal, victory and terror, allies and enemies, the fate of the Starks hangs perilously in the balance, as each side endeavors to win that deadliest of conflicts: the game of thrones.
Unparalleled in scope and execution, A Game of Thrones is one of those rare reading experiences that catch you up from the opening pages, won't let you go until the end, and leave you yearning for more.
Price: $6.99 $1.99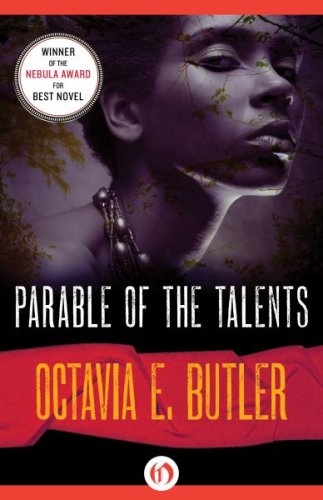 Winner of the Nebula Award for Best Novel: The powerful and compelling sequel to the dystopian classic Parable of the Sower.
Lauren Olamina was only 18 when her family was killed, and anarchy encroached on her Southern California home. She fled the war zone for the hope of quiet and safety in the north. There she founded Acorn, a peaceful community based on a religion of her creation, called Earthseed, whose central tenet is that God is change. Five years later, Lauren has married a doctor and given birth to a daughter. Acorn is beginning to thrive. But outside the tranquil group's walls, America is changing for the worse.
Presidential candidate Andrew Steele Jarret wins national fame by preaching a return to the values of the American golden age. To his marauding followers, who are identified by their crosses and black robes, this is a call to arms to end religious tolerance and racial equality — a brutal doctrine they enforce by machine gun. And as this band of violent extremists sets its deadly sights on Earthseed, Acorn is plunged into a harrowing fight for its very survival.
Taking its place alongside Margaret Atwood's The Handmaid's Tale, Butler's eerily prophetic novel offers a terrifying vision of our potential future, but also one of hope.
Price: $7.99 $1.99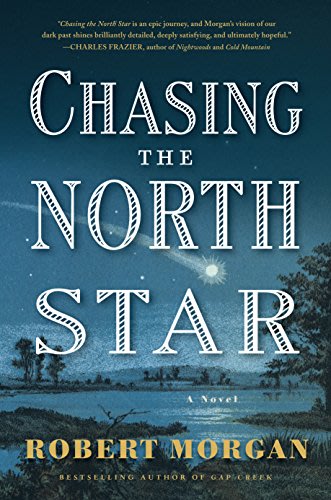 In his latest historical novel, bestselling author Robert Morgan brings to full and vivid life the story of Jonah Williams, who, in 1850, on his 18th birthday, flees the South Carolina plantation on which he was born a slave. He takes with him only a few stolen coins, a knife, and the clothes on his back — no shoes, no map, no clear idea of where to head, except north, following a star that he prays will be his guide.
Hiding during the day and running through the night, Jonah must elude the men sent to capture him and the bounty hunters out to claim the reward on his head. There is one person, however, who, once on his trail, never lets him fully out of sight: Angel, herself a slave, yet with a remarkably free spirit.
In Jonah, she sees her own way to freedom, and so sets out to follow him.
Bristling with breathtaking adventure, Chasing the North Star is deftly grounded in historical fact yet always gripping and poignant as the story follows Jonah and Angel through the close calls and narrow escapes of a fearsome world. It is a celebration of the power of the human spirit to persevere in the face of great adversity. And it is Robert Morgan at his considerable best.
Price: $9.43 $1.99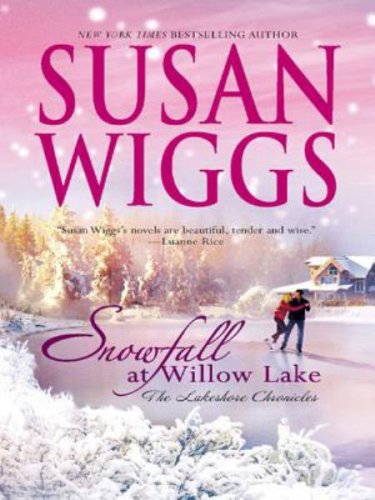 Can a single moment change your entire life?
International lawyer Sophie Bellamy has dedicated her life to helping people in war-torn countries. But when she survives a hostage situation, she remembers what matters most — the children she loves back home. Haunted by regrets, she returns to the idyllic Catskills village of Avalon on the shores of Willow Lake, determined to repair the bonds with her family.
There Sophie discovers the surprising rewards of small-town life — including an unexpected passion for Noah Shepherd, the local veterinarian. Noah has a healing touch for anything with four legs, but he's never had any luck with women — until Sophie.
Snowfall at Willow Lake speaks from the heart about all the loves that fill a woman's life, and all the ways that love is tested and made to grow. It's the story of what comes after a woman survives an unspeakable horror and finds her way home, to healing and redemption and a new chance at happiness.
Price: $5.99 $0.99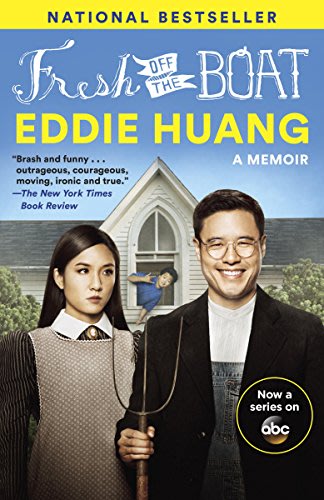 Assimilating ain't easy. Eddie Huang was raised by a wild family of FOB ("fresh off the boat") immigrants — his father a cocksure restaurateur with a dark past back in Taiwan, his mother a fierce protector and constant threat. Young Eddie tried his hand at everything mainstream America threw his way, from white Jesus to macaroni and cheese, but finally found his home as leader of a rainbow coalition of lost boys up to no good: skate punks, dealers, hip-hop junkies, and sneaker freaks. This is the story of a Chinese-American kid in a could-be-anywhere cul-de-sac blazing his way through America's deviant subcultures, trying to find himself, ten thousand miles from his legacy and anchored only by his conflicted love for his family and his passion for food. Funny, moving, and stylistically inventive, Fresh Off the Boat is more than a radical reimagining of the immigrant memoir — it's the exhilarating story of every American outsider who finds his destiny in the margins.
Price: $11.99 $1.99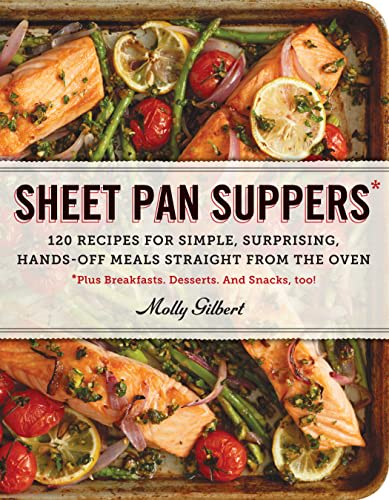 It's the one-pot meal reinvented, and what is sure to become every busy cook's new favorite way of getting dinner on the table. It's Sheet Pan Suppers — a breakthrough full-color cookbook with more than 120 recipes for complete meals, snacks, brunch, and even dessert, that require nothing more than a sheet pan, your oven, and Molly Gilbert's inspired approach.
The virtue of cooking on a sheet pan is two-fold. First there's the convenience of cooking everything together and having just one pan to clean up. Then there's the cooking method — roasting, baking, or broiling — three techniques that intensify flavors; in other words, food tastes better when cooked on a sheet pan (move over, slow cooker). But the real genius here is Molly Gilbert's fresh, sophisticated approach. There are easy dinners for weeknight meals — Chicken Legs with Fennel and Orange; Soy-Mustard Salmon and Broccoli; Roasted Pork Tenderloin with Squash, Apples, and Onions. Special occasion meals — Rack of Lamb with Herby Bread Crumbs and Buttered Carrots; Asparagus and Black Cod in Parchment. Meatless meals — Israeli Couscous — Stuffed Peppers. Plus surprise extras, including in-a-snap party snacks — Baked Brie and Strawberries, Corn and Crab Cakes with Yogurt Aioli; quick brunch dishes like Greens and Eggs and Ham, and Baked Apricot French Toast; and, of course, dessert — Stone Fruit Slab Pie, Halloween Candy S'mores.
Maximum ease, minimal cleanup, and mouthwatering recipes. In other words, a revelation that will change the way we cook.
Price: $9.99 $1.99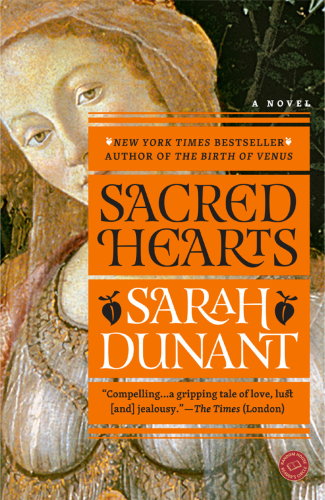 The year is 1570, and a new novice has just been forced into the Italian convent of Santa Caterina. Ripped by her family from the man she loves, 16-year-old Serafina is sharp and defiant. Her first night inside the walls is spent in an incandescent rage so violent that the dispensary mistress, Suora Zuana, is dispatched to the girl's cell to sedate her. Thus begins a complex relationship of trust and betrayal. As Serafina rails against her incarceration, disorder and rebellion mount inside the convent, while beyond its walls, the dictates of the Counter-Reformation begin to impose a regime of oppression that threatens what little freedom the nuns have enjoyed. Acclaimed author Sarah Dunant brings the intricate Renaissance world compellingly to life in this rich, engrossing, multifaceted love story encompassing the passions of the flesh, the exultation of the spirit, and the deep, enduring power of friendship.
Price: $11.99 $1.99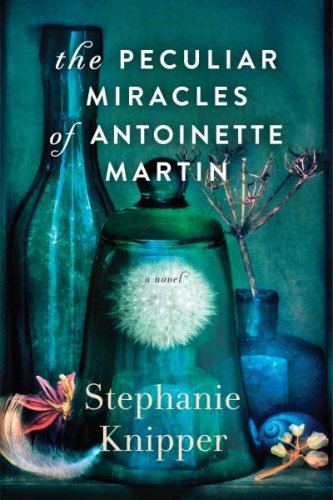 In the spirit of Vanessa Diffenbaugh's The Language of Flowers — and with a touch of the magical — The Peculiar Miracles of Antoinette Martin is a spellbinding debut about a wondrously gifted child and the family that she helps to heal.
Sisters Rose and Lily Martin were inseparable when growing up on their family's Kentucky flower farm yet became distant as adults when Lily found herself unable to deal with the demands of Rose's unusual daughter. But when Rose becomes ill, Lily is forced to return to the farm and to confront the fears that had driven her away.
Rose's daughter, 10-year-old Antoinette, has a form of autism that requires constant care and attention. She has never spoken a word, but she has a powerful gift that others would give anything to harness — she can heal with her touch. She brings wilted flowers back to life, makes a neighbor's tremors disappear, and even changes the course of nature on the flower farm.
Antoinette's gift, though, comes at a price, since each healing puts her own life in jeopardy. As Rose — the center of her daughter's life — struggles with her own failing health and Lily confronts her anguished past, the sisters, and the men who love them, come to realize the sacrifices that must be made to keep this very special child safe.
Written with great heart and a deep understanding of what it feels like to be different, The Peculiar Miracles of Antoinette Martin is a novel about what it means to be family and about the lengths to which people will go to protect the ones they love.
Price: $12.99 $1.99
Which of these deals did you snag? Tell us in the comments!
Want access to free & bargain ebooks? Sign up for BookBub here.
Comments