Autumn is a great time to curl up by the fire and start making a dent in your to-be-read pile. To help you find just the right book, we've compiled a list of fall's biggest novels. These books were new to the top 10 spots on the New York Times's Combined Print and E-book Fiction list from September 25 to November 27. From thrillers to fantasy to steamy romance reads, there's something for everyone on this list. Publishers' descriptions included below.
Ruth Jefferson is a labor and delivery nurse at a Connecticut hospital with more than 20 years' experience. During her shift, Ruth begins a routine checkup on a newborn, only to be told a few minutes later that she's been reassigned to another patient. The parents are white supremacists and don't want Ruth, who is African American, to touch their child. The hospital complies with their request, but the next day, the baby goes into cardiac distress while Ruth is alone in the nursery. Does she obey orders or does she intervene?
Ruth hesitates before performing CPR and, as a result, is charged with a serious crime. Kennedy McQuarrie, a white public defender, takes her case but gives unexpected advice: Kennedy insists that mentioning race in the courtroom is not a winning strategy. Conflicted by Kennedy's counsel, Ruth tries to keep life as normal as possible for her family — especially her teenage son — as the case becomes a media sensation. As the trial moves forward, Ruth and Kennedy must gain each other's trust, and come to see that what they've been taught their whole lives about others — and themselves — might be wrong.
With incredible empathy, intelligence, and candor, Jodi Picoult tackles race, privilege, prejudice, justice, and compassion — and doesn't offer easy answers. Small Great Things is a remarkable achievement from a writer at the top of her game.
She used to work for the US government, but very few people ever knew that. An expert in her field, she was one of the darkest secrets of an agency so clandestine it doesn't even have a name. And when they decided she was a liability, they came for her without warning.
Now she rarely stays in the same place or uses the same name for long. They've killed the only other person she trusted, but something she knows still poses a threat. They want her dead, and soon.
When her former handler offers her a way out, she realizes it's her only chance to erase the giant target on her back. But it means taking one last job for her ex-employers. To her horror, the information she acquires only makes her situation more dangerous.
Resolving to meet the threat head-on, she prepares for the toughest fight of her life but finds herself falling for a man who can only complicate her likelihood of survival. As she sees her choices being rapidly whittled down, she must apply her unique talents in ways she never dreamed of.
In this tautly plotted novel, Meyer creates a fierce and fascinating new heroine with a very specialized skill set. And she shows once again why she's one of the world's bestselling authors.
At 32, Russell Green has it all: a stunning wife, a lovable six year-old daughter, a successful career as an advertising executive and an expansive home in Charlotte. He is living the dream, and his marriage to the bewitching Vivian is the center of that. But underneath the shiny surface of this perfect existence, fault lines are beginning to appear… and no one is more surprised than Russ when he finds every aspect of the life he took for granted turned upside down. In a matter of months, Russ finds himself without a job or wife, caring for his young daughter while struggling to adapt to a new and baffling reality. Throwing himself into the wilderness of single parenting, Russ embarks on a journey at once terrifying and rewarding — one that will test his abilities and his emotional resources beyond anything he ever imagined.
It's 1996, and Reacher is still in the army. In the morning they give him a medal, and in the afternoon they send him back to school. That night he's off the grid. Out of sight, out of mind.
Two other men are in the classroom — an FBI agent and a CIA analyst. Each is a first-rate operator, each is fresh off a big win, and each is wondering what the hell they are doing there.
Then they find out: A Jihadist sleeper cell in Hamburg, Germany, has received an unexpected visitor — a Saudi courier, seeking safe haven while waiting to rendezvous with persons unknown. A CIA asset, undercover inside the cell, has overheard the courier whisper a chilling message: "The American wants a hundred million dollars."
For what? And who from? Reacher and his two new friends are told to find the American. Reacher recruits the best soldier he has ever worked with: Sergeant Frances Neagley. Their mission heats up in more ways than one, while always keeping their eyes on the prize: If they don't get their man, the world will suffer an epic act of terrorism.
From Langley to Hamburg, Jalalabad to Kiev, Night School moves like a bullet through a treacherous landscape of double crosses, faked identities, and new and terrible enemies, as Reacher maneuvers inside the game and outside the law.
Home by Harlan Coben
A decade ago, kidnappers grabbed two boys from wealthy families and demanded ransom, then went silent. No trace of the boys ever surfaced. For 10 years their families have been left with nothing but painful memories and a quiet desperation for the day that has finally, miraculously arrived: Myron Bolitar and his friend Win believe they have located one of the boys, now a teenager. Where has he been for 10 years, and what does he know about the day, more than half a life ago, when he was taken? And most critically: What can he tell Myron and Win about the fate of his missing friend? Drawing on his singular talent, Harlan Coben delivers an explosive and deeply moving thriller about friendship, family, and the meaning of home.
Friendly and bubbly, Julia Padden likes nearly everyone, but her standoffish neighbor, Cain Maddox, presents a particular challenge. No matter how hard she's tried to be nice, Cain rudely rebuffs her at every turn, preferring to keep to himself. But when Julia catches Cain stealing her newspaper from the lobby of their apartment building, that's the last straw. She's going to break through Cain's Scrooge-like exterior the only way she knows how: by killing him with kindness.
To track her progress, Julia starts a blog called The Twelve Days of Christmas. Her first attempts to humanize Cain are far from successful. Julia brings him homemade Christmas treats and the disagreeable grinch won't even accept them. Meanwhile, Julie's blog becomes an online sensation, as an astonishing number of people start following her adventures. Julia continues to find ways to express kindness and, little by little, chips away at Cain's gruff façade to reveal the caring man underneath. Unbelievably, Julia feels herself falling for Cain — and she suspects that he may be falling for her as well. But as the popularity of her blog continues to grow, Julia must decide if telling Cain the truth about having chronicled their relationship to the rest of the world is worth risking their chance at love.
We expect our judges to be honest and wise. Their integrity and impartiality are the bedrock of the entire judicial system. We trust them to ensure fair trials, to protect the rights of all litigants, to punish those who do wrong, and to oversee the orderly and efficient flow of justice.
But what happens when a judge bends the law or takes a bribe? It's rare, but it happens.
Lacy Stoltz is an investigator for the Florida Board on Judicial Conduct. She is a lawyer, not a cop, and it is her job to respond to complaints dealing with judicial misconduct. After nine years with the Board, she knows that most problems are caused by incompetence, not corruption.
But a corruption case eventually crosses her desk. A previously disbarred lawyer is back in business with a new identity. He now goes by the name Greg Myers, and he claims to know of a Florida judge who has stolen more money than all other crooked judges combined. And not just crooked judges in Florida. All judges, from all states, and throughout U.S. history.
What's the source of the ill-gotten gains? It seems the judge was secretly involved with the construction of a large casino on Native American land. The Coast Mafia financed the casino and is now helping itself to a sizable skim of each month's cash. The judge is getting a cut and looking the other way. It's a sweet deal: Everyone is making money.
But now Greg wants to put a stop to it. His only client is a person who knows the truth and wants to blow the whistle and collect millions under Florida law. Greg files a complaint with the Board on Judicial Conduct, and the case is assigned to Lacy Stoltz, who immediately suspects that this one could be dangerous.
Dangerous is one thing. Deadly is something else.
This Was a Man opens with a shot being fired, but who pulled the trigger, and who lives and who dies?
In Whitehall, Giles Barrington discovers the truth about his wife Karin from the Cabinet Secretary. Is she a spy or a pawn in a larger game?
Harry Clifton sets out to write his magnum opus, while his wife Emma completes her 10 years as Chairman of the Bristol Royal Infirmary, and receives an unexpected call from Margaret Thatcher offering her a job.
Sebastian Clifton becomes chairman of Farthings Kaufman bank, but only after Hakim Bishara has to resign for personal reasons. Sebastian and Samantha's talented daughter, Jessica, is expelled from the Slade School of Fine Art, but her aunt Grace comes to her rescue.
Meanwhile, Lady Virginia is about to flee the country to avoid her creditors when the Duchess of Hertford dies, and she sees another opportunity to clear her debts and finally trump the Cliftons and Barringtons.
In a devastating twist, tragedy engulfs the Clifton family when one of them receives a shocking diagnosis that will throw all their lives into turmoil.
This Was a Man is the captivating final installment of the Clifton Chronicles, a series of seven novels that has topped the bestseller lists around the world, and enhanced Jeffrey Archer's reputation as a master storyteller.
Harry Bosch is California's newest private investigator. He doesn't advertise, he doesn't have an office, and he's picky about who he works for, but it doesn't matter. His chops from 30 years with the LAPD speak for themselves.
Soon one of Southern California's biggest moguls comes calling. The reclusive billionaire is nearing the end of his life and is haunted by one regret. When he was young, he had a relationship with a Mexican girl, his great love. But soon after becoming pregnant, she disappeared. Did she have the baby? And if so, what happened to it?
Desperate to know whether he has an heir, the dying magnate hires Bosch, the only person he can trust. With such a vast fortune at stake, Harry realizes that his mission could be risky not only for himself but for the one he's seeking. But as he begins to uncover the haunting story — and finds uncanny links to his own past — he knows he cannot rest until he finds the truth.
At the same time, unable to leave cop work behind completely, he volunteers as an investigator for a tiny cash-strapped police department and finds himself tracking a serial rapist who is one of the most baffling and dangerous foes he has ever faced.
When Lane Coolman's car is bashed from behind on the road to the Florida Keys, what appears to be an ordinary accident is anything but (this is Hiaasen!). Behind the wheel of the other car is Merry Mansfield — the eponymous Razor Girl — and the crash scam is only the beginning of events that spiral crazily out of control while unleashing some of the wildest characters Hiaasen has ever set loose on the page. There's Trebeaux, the owner of Sedimental Journeys — a company that steals sand from one beach to restore erosion on another… Dominick "Big Noogie" Aeola, a NYC mafia capo with a taste for tropic-wear… Buck Nance, a Wisconsin accordionist who has rebranded himself as the star of a redneck reality show called Bayou Brethren… a street psycho known as Blister who's more Buck Nance than Buck could ever be… Brock Richardson, a Miami product-liability lawyer who's getting dangerously — and deformingly — hooked on the very E.D. product he's litigating against… and Andrew Yancy — formerly Detective Yancy, busted down to the Key West roach patrol after accosting his then-lover's husband with a Dust Buster. Yancy believes that if he can singlehandedly solve a high-profile murder, he'll get his detective badge back. That the Razor Girl may be the key to Yancy's future will be as surprising as anything else he encounters along the way — including the giant Gambian rats that are livening up his restaurant inspections.
The shots came quickly, silently, and with deadly accuracy. Within seconds, three people were dead at Central Park's ice-skating rink. The victims: a talented young skater, a doctor, and a teacher. As random as random can be.
Eve Dallas has seen a lot of killers during her time with the NYPSD but never one like this. A review of the security videos reveals that the victims were killed with a tactical laser rifle fired by a sniper, who could have been miles away when the trigger was pulled. And though the list of locations where the shooter could have set up seems endless, the number of people with that particular skill set is finite: police, military, professional killer.
Eve's husband, Roarke, has unlimited resources — and genius — at his disposal. And when his computer program leads Eve to the location of the sniper, she learns a shocking fact: There were two — one older, one younger. Someone is being trained by an expert in the science of killing, and they have an agenda. Central Park was just a warm-up. And as another sniper attack shakes the city to its core, Eve realizes that though we're all shaped by the people around us, there are those who are just born evil…
Order to Kill by Vince Flynn and Kyle Mills
In the next thrilling novel in the #1 New York Times bestselling Mitch Rapp series, the anti-terrorism operative heads to Pakistan to confront a mortal threat he may not be prepared for. In fact, this time he might have met his match.
Mitch Rapp is used to winning.
But in this follow-up to #1 New York Times bestselling The Survivor, the CIA operative finds himself chasing false leads from continent to continent in an effort to keep Pakistani nukes from falling into the hands of terrorists. Together with friend and colleague Scott Coleman, Rapp struggles to prevent the loss of these lethal weapons, particularly because Russia is also interested in the nukes, though not for the same reason as Rapp and Coleman.
Soon, it becomes alarmingly clear that the forces in Moscow are bent on fomenting even more chaos and turmoil in the Middle East, and Rapp must go deep into Russian territory, posing as an American ISIS recruit. There, he uncovers a plan much more dangerous and insidious than he ever expected, one that could have far-reaching and catastrophic consequences.
Written with breathless tension and heart-pounding action, Mitch Rapp's latest adventure is as timely and provocative as ever.
The first storm comes from, of all places, the Minnesota zoo. Two large, and very rare, Amur tigers have vanished from their cage, and authorities are worried sick that they've been stolen for their body parts. Traditional Chinese medicine prizes those parts for home remedies, and people will do extreme things to get what they need. Some of them are a great deal more extreme than others — as Virgil is about to find out.
Then there's the home front. Virgil's relationship with his girlfriend Frankie has been getting kind of serious, but when Frankie's sister Sparkle moves in for the summer, the situation gets a lot more complicated. For one thing, her research into migrant workers is about to bring her up against some very violent people who emphatically do not want to be researched. For another… she thinks Virgil's kind of cute.
"You mess around with Sparkle," Frankie told Virgil, "you could get yourself stabbed."
     "She carries a knife?"
     "No, but I do."

Forget a storm — this one's a tornado.
Arizona sheriff Joanna Brady returns in this outstanding new mystery set in the beautiful desert country of the Southwest.
With a baby on the way, sudden deaths in the family from which to recover, a re-election campaign looming, and a daughter heading off for college, Cochise County Sheriff Joanna Brady has her hands full when a puzzling new case hits her department, demanding every resource she has at her disposal.
Two women have fallen to their deaths from a small nearby peak, referred to by Bisbee locals as Geronimo. What's the connection between these two women? Is this a case of murder/suicide or is it a double homicide? And if someone else is responsible, is it possible that the perpetrator may, even now, be on the hunt for another victim?
Woman of God by James Patterson and Maxine Paetro
The world is watching as massive crowds gather in Rome, waiting for news of a new pope, one who promises to be unlike any other in history. It's a turning point that may change the Church forever. Some followers are ecstatic that the movement reinvigorating the Church is about to reach the Vatican, but the leading candidate has made a legion of powerful enemies who aren't afraid to kill for their cause.
Faith has never come easy for Brigid Fitzgerald. From her difficult childhood with drug-addled parents to her career as a doctor healing the wounded in Sudan to a series of trials that test her beliefs at every turn, Brigid's convictions and callings have made her the target of all those who fear that the Church has lost its way — dangerous adversaries who abhor challenges to tradition. Locked in a deadly, high-stakes battle with forces determined to undermine everything she believes in, Brigid must convert her enemies to her cause before she loses her faith… and her life.
Spanning the globe — from the drug dens, high-powered law firms, and churches of Boston to the horrific brutality of a civil war in the Sudanese desert to the beauty, violence, and spiritual enlightenment of the Holy Land — Woman of God is an epic, thrilling tale of perseverance, love, trust, and nothing less than what it means to live in a fallen world.
Pirate by Clive Cussler and Robin Burcell
When husband and wife treasure hunters Sam and Remi Fargo try something new, a relaxing vacation, a detour to visit a rare bookstore leads to the discovery of a dead body. All signs point to a book in the store that may contain a secret map, an actual, ink-on-paper guide to a historic fortune.
The Fargos take up the challenge and find themselves flying from California to Arizona, from Jamaica to England. Racing against a vicious corporate raider with an unhealthy obsession for this particular treasure, Sam and Remi are slowed by a new betrayal at every turn. It can only mean one thing: Someone on their team cannot be trusted.
Buzzing with the chemistry and wit of Sam and Remi Fargo, Pirate reinvents the classic treasure hunt as only a Clive Cussler adventure can.
In the 12th novel in the New York Times bestselling Longmire series, the basis for the hit Netflix orginal series Longmire, Walt, Henry, and Vic discover much more than they bargained for when they are called in to investigate a hit-and-run accident involving a young motorcyclist near Devils Tower.
In the midst of the largest motorcycle rally in the world, a young biker is run off the road and ends up in critical condition. When Sheriff Walt Longmire and his good friend Henry Standing Bear are called to Hulett, Wyoming — the nearest town to America's first national monument, Devils Tower — to investigate, things start getting complicated. As competing biker gangs; the Bureau of Alcohol, Tobacco, and Firearms; a military-grade vehicle donated to the tiny local police force by a wealthy entrepreneur; and Lola, the real-life femme fatale and namesake for Henry's '59 Thunderbird (and, by extension, Walt's granddaughter) come into play, it rapidly becomes clear that there is more to get to the bottom of at this year's Sturgis Motorcycle Rally than a bike accident. After all, in the words of Arthur Conan Doyle, whose Adventures of Sherlock Holmes the Bear won't stop quoting, "There is nothing more deceptive than an obvious fact."
Husbands and wives. Mothers and daughters. The past and the future.
Secrets bind them. And secrets can destroy them.
The author of Pretty Girls returns with an electrifying, emotionally complex thriller that plunges its fascinating protagonist into the darkest depths of a mystery that just might destroy him. With the discovery of a murder at an abandoned construction site, Will Trent of the Georgia Bureau of Investigation is brought in on a case that becomes much more dangerous when the dead man is identified as an ex-cop.
Studying the body, Sara Linton the GBIs newest medical examiner and Wills lover realizes that the extensive blood loss didn't belong to the corpse. Sure enough, bloody footprints leading away from the scene indicate there is another victim — a woman — who has vanished… and who will die soon if she isn't found.
Will is already compromised, because the site belongs to the city's most popular citizen: a wealthy, powerful, and politically connected athlete protected by the world's most expensive lawyers — a man who's already gotten away with rape, despite Wills exhaustive efforts to put him away.
But the worst is yet to come. Evidence soon links Will's troubled past to the case… and the consequences will tear through his life with the force of a tornado, wreaking havoc for Will and everyone around him, including his colleagues, family, friends¿and even the suspects he pursues.
Relentlessly suspenseful and furiously paced, peopled with conflicted, fallible characters who leap from the page, The Kept Woman is a seamless blend of twisty police procedural and ingenious psychological thriller — a searing, unforgettable novel of love, loss, and redemption.
Missing by James Patterson and Kathryn Fox
Craig Gisto has promised Eliza Moss that his elite team at Private Sydney will investigate the disappearance of her father. After all, as CEO of a high-profile research company, Eric Moss shouldn't be difficult to find.
Except it's not just the man who's gone missing. Despite the most advanced technology at their disposal, they find every trace of him has vanished too.
And they aren't the only ones on the hunt. Powerful figures want Moss to stay "lost," while others just as ruthlessly want him found.
Meanwhile, a routine background check becomes a frantic race to find a stolen baby and catch a brutal killer — a killer Private may well have sent straight to the victim's door…
The nail-biting continuation to the Lightbringer series from New York Times bestseller Brent Weeks.
When does an empire fall?
The Seven Satrapies have collapsed into four — and those are falling before the White King's armies.
Gavin Guile, ex-emperor, ex-Prism, ex-galley slave, formerly the one man who might have averted war, is now lost, broken, and trapped in a prison crafted by his own hands to hold a great magical genius. But Gavin has no magic at all. Worse, in this prison, Gavin may not be alone.
Kip Guile will make a last, desperate attempt to stop the White King's growing horde. Karris White attempts to knit together an empire falling apart, helped only by her murderous and possibly treasonous father-in-law Andross Guile.
Meanwhile, Teia's new talents will find a darker use — and the cost might be too much to bear. Together, they will fight to prevent a tainted empire from becoming something even worse.
She's good at achieving her goals…
College senior Sabrina James has her whole future planned out: graduate from college, kick butt in law school, and land a high-paying job at a cutthroat firm. Her path to escaping her shameful past certainly doesn't include a gorgeous hockey player who believes in love at first sight. One night of sizzling heat and surprising tenderness is all she's willing to give John Tucker, but sometimes, one night is all it takes for your entire life to change.
But the game just got a whole lot more complicated…
Tucker believes being a team player is as important as being the star. On the ice, he's fine staying out of the spotlight, but when it comes to becoming a daddy at the age of 22, he refuses to be a bench warmer. It doesn't hurt that the soon-to-be mother of his child is beautiful, whip-smart, and keeps him on his toes. The problem is, Sabrina's heart is locked up tight, and the fiery brunette is too stubborn to accept his help. If he wants a life with the woman of his dreams, he'll have to convince her that some goals can only be made with an assist.
Anita has never seen Damian, her vampire servant, in such a state. The rising sun doesn't usher in the peaceful death that he desperately needs. Instead, he's being bombarded with violent nightmares and blood sweats.
And now, with Damian at his most vulnerable, Anita needs him the most. The vampire who created him, who subjected him to centuries of torture, might be losing control, allowing rogue vampires to run wild and break one of their kind's few strict taboos.
Some say love is a great motivator, but hatred gets the job done, too. And when Anita joins forces with her friend Edward to stop the carnage, Damian will be at their side, even if it means traveling back to the land where all his nightmares spring from… a place that couldn't be less welcoming to a vampire, an assassin, and a necromancer: Ireland.
A brilliant novel from the author of Where'd You Go, Bernadette, about a day in the life of Eleanor Flood, forced to abandon her small ambitions and awake to a strange, new future.
Eleanor knows she's a mess. But today, she will tackle the little things. She will shower and get dressed. She will have her poetry and yoga lessons after dropping off her son, Timby. She won't swear. She will initiate sex with her husband, Joe. But before she can put her modest plan into action-life happens. Today, it turns out, is the day Timby has decided to fake sick to weasel his way into his mother's company. It's also the day Joe has chosen to tell his office — but not Eleanor — that he's on vacation. Just when it seems like things can't go more awry, an encounter with a former colleague produces a graphic memoir whose dramatic tale threatens to reveal a buried family secret.
Today Will Be Different is a hilarious, heart-filled story about reinvention, sisterhood, and how sometimes it takes facing up to our former selves to truly begin living.
One Sunday afternoon in Southern California, Bert Cousins shows up at Franny Keating's christening party uninvited. Before evening falls, he has kissed Franny's mother, Beverly — thus setting in motion the dissolution of their marriages and the joining of two families.
Spanning five decades, Commonwealth explores how this chance encounter reverberates through the lives of the four parents and six children involved. Spending summers together in Virginia, the Keating and Cousins children forge a lasting bond that is based on a shared disillusionment with their parents and the strange and genuine affection that grows up between them.
When, in her 20s, Franny begins an affair with the legendary author Leon Posen and tells him about her family, the story of her siblings is no longer hers to control. Their childhood becomes the basis for his wildly successful book, ultimately forcing them to come to terms with their losses, their guilt, and the deeply loyal connection they feel for one another.
Told with equal measures of humor and heartbreak, Commonwealth is a meditation on inspiration, interpretation, and the ownership of stories. It is a brilliant and tender tale of the far-reaching ties of love and responsibility that bind us together.
Here's what you need to know about me — I'm well-off, well-hung, and quick with a joke. Women like a guy who makes them laugh — and I don't mean at the size of his package. No, they want their funny with a side of huge… not to mention loyal. I've got all that plus a big bank account, thanks to my booming construction business. Yup. I know how to use all my tools.
Enter Natalie. Hot, sexy, smart, and my new assistant. Which makes her totally off limits…
Hey, I'm a good guy. Really. I do my best to stay far away from the kind of temptation she brings to work. Until one night in Vegas…
Yeah, you've heard this one before. Bad news on the business front, drowning our sorrows in a few too many Harvey Wallbangers, and then I'm banging her. In my hotel room. In her hotel room. Behind the Titanic slot machine at the Flamingo (don't ask). And before I can make her say "Oh God right there YES!" one more time, we're both saying yes — the big yes — at a roadside chapel in front of a guy in press-on sideburns and a shiny gold leisure suit.
We'll just untie the knot in the morning, right?
The trouble is… I don't know how to keep my hands off my soon-to-be ex-wife.

Fresh off the runway at Teterboro, Stone Barrington arrives home to find an unexpected new client on his doorstep, anxiously soliciting his help. But everything is not as it seems, when the client reveals the true nature — and value — of his recent turn of fortune.
From luxury New York high-rises to the sprawling New Mexico desert, his client is pursued from all angles… and Stone quickly learns that easy money isn't always so easy.
A Tragic Disappearance
After a harrowing, otherworldly confrontation on the shores of Exmouth, Massachussetts, Special Agent A.X.L. Pendergast is missing, presumed dead.
A Shocking Return
Sick with grief, Pendergast's ward, Constance, retreats to her chambers beneath the family mansion at 891 Riverside Drive — only to be taken captive by a shadowy figure from the past.
An International Manhunt
Proctor, Pendergast's longtime bodyguard, springs to action, chasing Constance's kidnapper through cities, across oceans, and into wastelands unknown.
But in a World of Black and White, Nothing Is as it Seems
And by the time Proctor discovers the truth, a terrifying engine has stirred-and it may already be too late…
A brand new standalone romance from New York Times Bestselling author Lauren Blakely…
Let me count the ways why falling into forbidden love is not my wisest move… 1. She works with me every single day. Did I mention she's gorgeous, sweet, kind, and smart? 2. She works in my home. Playing with my five-year-old daughter. Teaching my little girl. Cooking for my princess. Which means… 3. She's the nanny. And that makes her completely off-limits… But it doesn't stop me from wanting her. All of her.
The other nannies in this city don't call him The Sexy One for nothing. My boss, the amazingly wonderful single father to the girl I take care of every day is ridiculously hot, like movie star levels with those arms, and those eyes, and that body. Not to mention, the way he dotes on his little girl melts me all over. But what really makes my knees weak are the times when his gaze lingers on me. In secret. When no one else is around.
I can't risk my job for a chance at something more… can I? But I don't know how to resist him much longer either…
With all the heat, heart and humor readers have come to expect, this newest Lauren Blakely standalone will make you laugh, swoon and feel like you're falling in love!
In spite of being ejected from Miss Bodycote's Female Academy in Canada, 12-year-old Flavia de Luce is excited to be sailing home to England. But instead of a joyous homecoming, she is greeted on the docks with unfortunate news: Her father has fallen ill, and a hospital visit will have to wait while he rests. But with Flavia's blasted sisters and insufferable cousin underfoot, Buckshaw now seems both too empty — and not empty enough. Only too eager to run an errand for the vicar's wife, Flavia hops on her trusty bicycle, Gladys, to deliver a message to a reclusive woodcarver. Finding the front door ajar, Flavia enters and stumbles upon the poor man's body hanging upside down on the back of his bedroom door. The only living creature in the house is a feline that shows little interest in the disturbing scene. Curiosity may not kill this cat, but Flavia is energized at the prospect of a new investigation. It's amazing what the discovery of a corpse can do for one's spirits. But what awaits Flavia will shake her to the very core.
Jade Roberts's love for Talon Steel is the real deal, and she's more determined than ever to help him come to grips with whatever is haunting him. To that end, she continues her investigation of the Steels… and unknowingly attracts some dangerous foes from their shrouded history.
Talon loves Jade deeply and longs to possess her forever, so he faces his worst fears and exposes his rawest wounds in an attempt to heal. The road is icy and treacherous, but if he perseveres and comes out whole on the other side, he'll finally be worthy of Jade's love.
The untamed passion between the two still blazes, but as the horrors of Talon's past resurface, Jade and Talon aren't safe…
Kate and the former Beast Lord Curran Lennart are finally making their relationship official. But there are some steep obstacles standing in the way of their walk to the altar…
Kate's father, Roland, has kidnapped the demigod Saiman and is slowly bleeding him dry in his never-ending bid for power. A Witch Oracle has predicted that if Kate marries the man she loves, Atlanta will burn and she will lose him forever. And the only person Kate can ask for help is long dead.
The odds are impossible. The future is grim. But Kate Daniels has never been one to play by the rules…
Abigail Forsythe's life hasn't been easy lately. Still, if there's one thing guaranteed to take her mind off an empty bank account and abandoned dreams, it's a naked man locked in a plane's cargo hold. A very big, incredibly gorgeous naked man. And when instinct prompts her to free him, Abigail must rely on this stranger for survival… a stranger who leaves her thrumming with need every time they touch.
Tomasso Notte knows he's found his life mate in Abigail. Now he just has to hold on to her. They're miles from civilization, hunted by his kidnappers. Abigail has no idea of Tomasso's abilities, or of how intensely pleasurable their unique connection can be. But he's about to show her, beginning with one wild, hot, immortal night…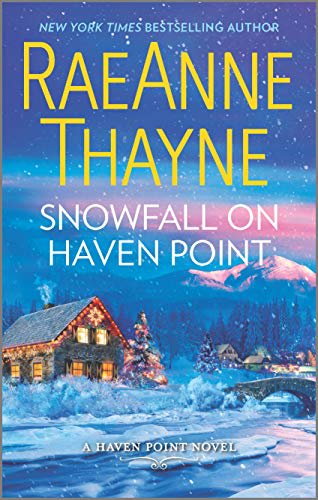 There's no place like Haven Point for the holidays, where the snow conspires to bring two wary hearts together for a Christmas to remember.
It's been two rough years since Andrea Montgomery lost her husband, and all she wants is for her children to enjoy their first Christmas in Haven Point. But then Andie's friend asks a favor — to keep an eye on her brother, Sheriff Marshall Bailey, who's recovering from a hit and run. Andie will do anything for Wyn, even park her own misgivings to check on her grouchy, wounded bear of a brother.
Marshall hates feeling defenseless and resents the protective impulses that Andie brings out in him. But when a blizzard forces them together for the holidays, something in Marshall begins to thaw. Andie's gentle nature is a salve, and her kids' excitement for the holidays makes him forget why he never wanted a family. If only he and Andie can admit what they really want — each other — their Christmas wishes might come true after all.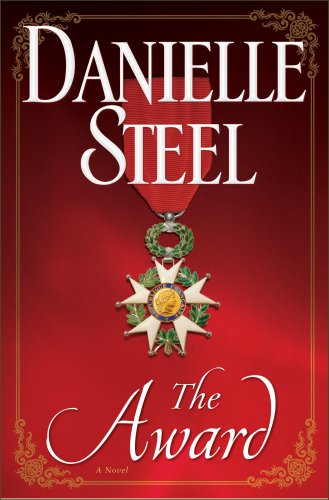 Gaëlle de Barbet is 16 years old in 1940 when the German army occupies France and frightening changes begin to occur. She is shocked and powerless when French gendarmes take away her closest friend, Rebekah Feldmann, and her family for deportation to an unknown, ominous fate.
The local German military commandant makes Gaëlle's family estate outside Lyon into his headquarters. Her father and brother are killed by the Germans; her mother fades away into madness. Trusted friends and employees become traitors. And Gaëlle begins a perilous journey with the French Resistance, hoping to save lives to make up for the beloved friend she could do nothing to help.
Taking terrifying risks, Gaëlle becomes a valuable member of the Resistance, fearlessly delivering Jewish children to safety under the eyes of the Gestapo and their French collaborators. Then she is suddenly approached by the German commandant with an astonishing, dangerous plan to save part of France's artistic heritage. Conducted in secret, flawlessly carried out, her missions will mark her for years, when she is falsely accused of collaboration at the end of the war. Orphaned and alone, she begins a new life in Paris, with the ghosts of the past always close at hand.
Gaëlle's life will take her from Paris to New York, from a career as a Dior model to marriage and motherhood, unbearable loss, and mature, lasting love. She returns to Paris to run a small museum, honoring victims of the Holocaust. But her label as a collaborator remains, until her granddaughter, a respected political journalist, ensures that her grandmother's brave acts are recognized. Now a grateful nation will finally absolve this remarkable woman and honor her as the war hero she was.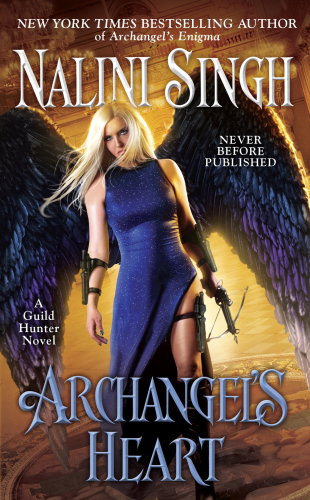 New York Times bestselling author Nalini Singh takes us into a dangerous and exhilarating world where a deadly, beautiful archangel and his once-mortal consort are caught in a fury of twisted darkness…
One of the most vicious archangels in the world has disappeared. No one knows if Lijuan is dead or has chosen to Sleep the long sleep of an immortal. But with her lands falling into chaos under a rising tide of vampiric bloodlust, a mysterious and ancient order of angels known as the Luminata calls the entire Cadre together to discuss the fate of her territory.
Accompanying her archangelic lover Raphael to the Luminata compound, guild hunter-turned-angel Elena senses that all is not as it seems. Secrets echo from within the stone walls of the compound, and the deeper Elena goes, the uglier the darkness. But neither Raphael nor Elena is ready for the brutal truths hidden within — truths that will change everything Elena thinks she knows about who she is…
Nothing will ever be the same again.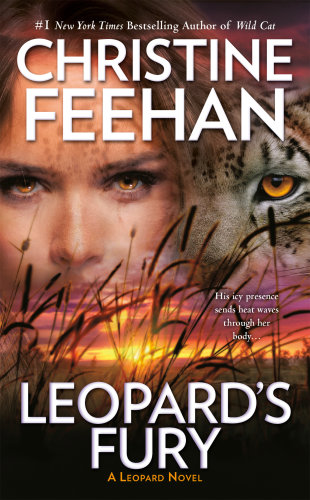 With her own bakery in San Antonio, Evangeline Tregre made a new life far from the brutal lair of shifters she was born into. Though she is all too aware of her leopard-shifter blood, she never felt the sensation of a wild animal stirring inside her. Not until Alonzo Massi walked into her bakery. The powerful shifter is as irresistible as he is terrifying, but his icy demeanor tells her to keep her distance.
Alonzo knows better than to let himself get involved with someone like Evangeline. She doesn't deserve the type of danger that follows him, or the threat of his Amur leopard. But even with his lean muscle and iron will, Alonzo isn't strong enough to stay away from the one woman who can make him feel at peace. And when their secret lives draw a mortal threat, Alonzo unleashes the feral passion he keeps pent up inside himself.
Which of these books have you read? Let us know in the comments!
Want access to free & bargain ebooks? Sign up for BookBub here.
Comments