It's always wonderful to discover an author who engages us in the same way as Nora Roberts — with strong, relatable characters and a style that draws us in until the very last page. Fans of Roberts will have devoured her 2016 releases, including Bay of Sighs and the recently released Island of Glass. So which authors should we turn to next? We've put together a list of books Roberts fans should have on their wish lists, complete with publishers' descriptions.
Follow Nora Roberts on BookBub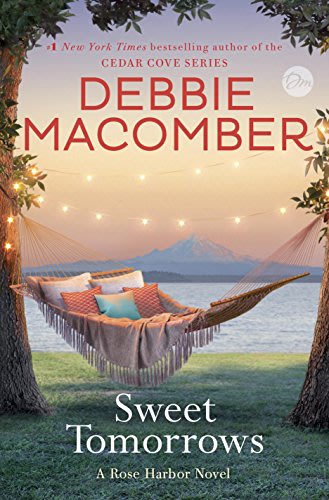 Nine months ago, Mark Taylor abruptly left Cedar Cove on a perilous mission to right a wrong from his past. Though Mark finally confessed his love for her, innkeeper Jo Marie Rose is unsure if he's ever coming back. The Rose Harbor Inn barely seems the same without Mark, but Jo Marie can't bear to lose herself in grief once more. Determined to move forward, she begins dating again, and finds companionship when she takes on a boarder who is starting a new chapter herself.
Recovering from a twice-broken heart, Emily Gaffney, a young teacher, is staying at the inn while she looks for a home of her own. Having given up on marriage, Emily dreams of adopting children someday. She has her eye on one house in particular — with room for kids. Although Emily's inquiries about the house are rudely rebuffed, her rocky start with the owner eventually blossoms into a friendship. But when the relationship verges on something more, Emily will have to rethink what she truly wants and the chances she's willing to take.
The inn seems to be working its magic again — Emily opening herself up to love, Jo Marie moving on — until Jo Marie receives shocking news.
With Debbie Macomber's trademark charm and wisdom, Sweet Tomorrows brings to a close the journeys of cherished characters who feel like old friends. Macomber has created an enchanting place in the Rose Harbor Inn that readers will never forget.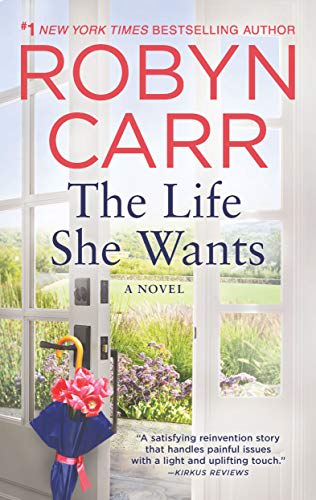 In the aftermath of her financier husband's suicide, Emma Shay Compton's dream life is shattered. Richard Compton stole his clients' life savings to fund a lavish life in New York City and, although she was never involved in the business, Emma bears the burden of her husband's crimes. She is left with nothing.
Only one friend stands by her, a friend she's known since high school, who encourages her to come home to Sonoma County. But starting over isn't easy, and Sonoma is full of unhappy memories, too. And people she'd rather not face, especially Riley Kerrigan.
Riley and Emma were like sisters — until Riley betrayed Emma, ending their friendship. Emma left town, planning to never look back. Now, trying to stand on her own two feet, Emma can't escape her husband's reputation and is forced to turn to the last person she thought she'd ever ask for help — her former best friend. It's an uneasy reunion as both women face the mistakes they've made over the years. Only if they find a way to forgive each other — and themselves — can each of them find the life she wants.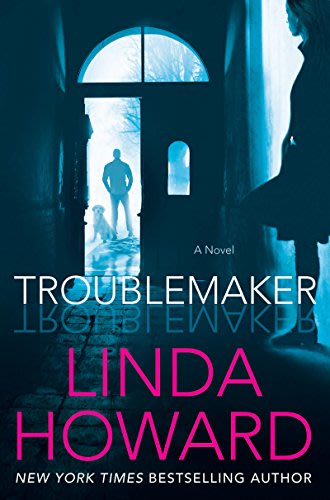 A thrilling, fast-paced novel of romantic suspense from sensational New York Times and USA Today bestselling author Linda Howard.
For Morgan Yancy, an operative and team leader in a paramilitary group, nothing comes before his job. But when he's ambushed and almost killed, his supervisor is determined to find out who's after the members of his elite squad — and why. Due to worries that this unknown enemy will strike again, Morgan is sent to a remote location and told to lay low and stay vigilant. But between a tempting housemate he's determined to protect and a deadly threat waiting in the shadows, keeping under the radar is proving to be his most dangerous mission yet.
The part-time police chief of a small West Virginian mountain town, Isabeau "Bo" Maran finally has her life figured out. She's got friends, a dog, and a little money in the bank. Then Morgan Yancy shows up on her doorstep. Bo doesn't need a mysterious man in her life — especially a troublemaker as enticing and secretive as Morgan.
The harder they fight the intense heat between them, the closer Morgan and Bo become, even though she knows he's hiding from something. But discovering the truth could cost Bo more than she's willing to give. And when Morgan's cover is blown, it might just cost her life.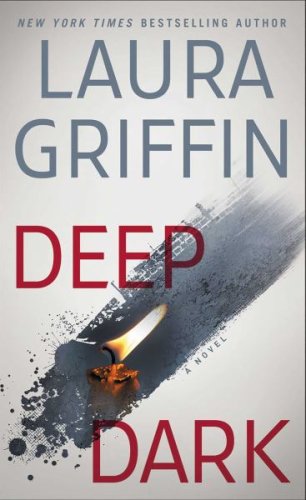 The moment detective Reed Novak steps onto the crime scene, he knows the case is going to rock his world. A beautiful young woman murdered at home. No sign of forced entry. No motive. She's obviously not the killer's first victim, and Reed's instincts tell him she won't be his last. Reed's first clue comes via a mysterious text that links to a dating profile, but even more intriguing than the clue is the person who sent it.
As a white-hat hacker in the Delphi Center's cyber investigation unit, Laney Knox sneaks into some of the deepest, darkest corners of the Internet looking for predators. Laney would prefer to stay away from Austin PD's most recent murder case, but she can't ignore the chilling similarities between that crime and her own brutal attack years ago. Laney offers to help the sexy lead detective, but he wants more from her than just a promising tip — Reed wants her trust. Laney resists, but as their relationship deepens she's tempted to reveal the closely guarded secrets that could make her a key witness… or the killer's next victim.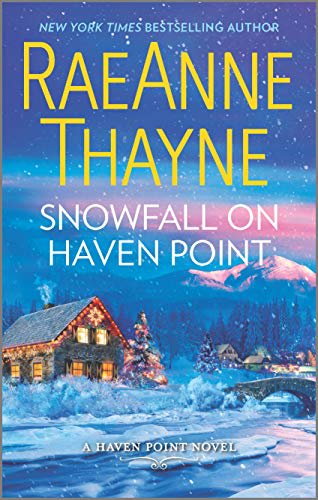 There's no place like Haven Point for the holidays, where the snow conspires to bring two wary hearts together for a Christmas to remember
It's been two rough years since Andrea Montgomery lost her husband, and all she wants is for her children to enjoy their first Christmas in Haven Point. But then Andie's friend asks a favor — to keep an eye on her brother, Sheriff Marshall Bailey, who's recovering from a hit and run. Andie will do anything for Wyn, even park her own misgivings to check on her grouchy, wounded bear of a brother.
Marshall hates feeling defenseless and resents the protective impulses that Andie brings out in him. But when a blizzard forces them together for the holidays, something in Marshall begins to thaw. Andie's gentle nature is a salve, and her kids' excitement for the holidays makes him forget why he never wanted a family. If only he and Andie can admit what they really want — each other — their Christmas wishes might come true after all.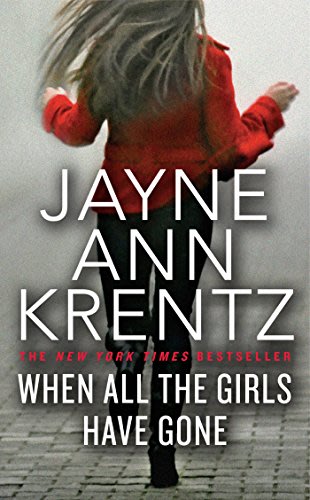 When Charlotte Sawyer is unable to contact her step-sister, Jocelyn, to tell her that one her closest friends was found dead, she discovers that Jocelyn has vanished.
Beautiful, brilliant — and reckless — Jocelyn has gone off the grid before, but never like this. In a desperate effort to find her, Charlotte joins forces with Max Cutler, a struggling PI who recently moved to Seattle after his previous career as a criminal profiler went down in flames — literally. Burned out, divorced and almost broke, Max needs the job.
After surviving a near-fatal attack, Charlotte and Max turn to Jocelyn's closest friends, women in a Seattle-based online investment club, for answers. But what they find is chilling…
When her uneasy alliance with Max turns into a full-blown affair, Charlotte has no choice but to trust him with her life. For the shadows of Jocelyn's past are threatening to consume her — and anyone else who gets in their way…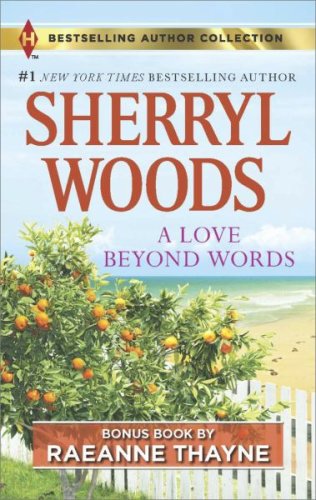 After a devastating hurricane, Miami firefighter Ricky Wilder rescues dozens of devastated people from the wreckage of their homes — including Allie Matthews. The beautiful stranger has no place to go, and Ricky insists she stay with him. But the notoriously commitment-shy Ricky has never let a woman invade his life. And he's starting to like having Allie with him far too much…
Cautious Allie is astonished at Ricky's generosity, but she's wary of leaning too much on his broad shoulders. She's always prided herself on being independent, and Ricky seems determined to court danger. Can she risk caring for someone who insists on living his life on the edge?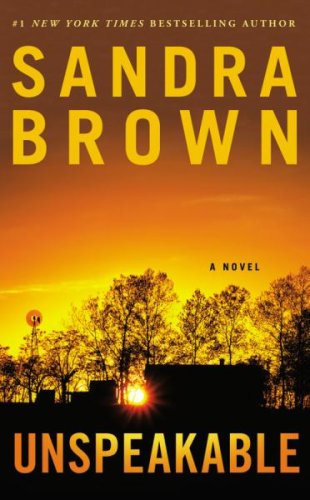 Carl Herbold is a cold-blooded psychopath who has just escaped the penitentiary where he was serving a life sentence. Bent on revenge, he's going back to where he began — Blewer County, Texas…
Born deaf, lately widowed, Anna Corbett fights to keep the ranch that is her son's birthright, unaware that she is at the center of Herbold's horrific scheme — and that her world of self-imposed isolation is about to explode…
Drifter Jack Sawyer arrives at Anna's ranch asking for work, hoping to protect the innocent woman and her son from Herbold's rage. But Sawyer can't outrun the secrets that stalk him — or the day of reckoning awaiting them all…
There is always hope
After eight years in the Marines, Jacob Lorde returns to Blessings, Georgia, with no plans other than to hole up in his empty house and heal what's left of his soul. But with a charming next door neighbor and a town full of friendly people, keeping to himself is easier said than done.
As long as you can come home
Laurel Payne understands far too well what Jake is going through, after witnessing her late husband experience similar problems. She's in no hurry to jump into another relationship with a complicated guy, but their attraction is undeniable — and perhaps exactly what both of them need.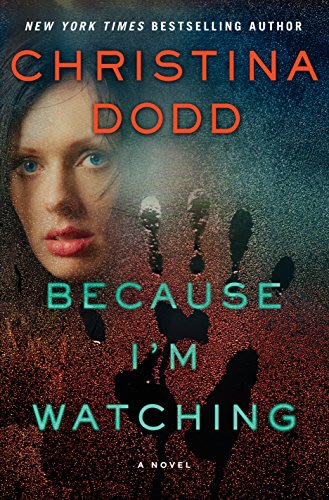 She had survived, but she is still held captive…
Of her memories, her loneliness, her delusions. But are they truly delusions?
The survivor of a college dorm massacre, a woman accused of her lover's murder, Madeline Hewitson is haunted by ghosts and tormented by a killer only she can see. At night, she works, writing and drawing the monster that slithers through her imagination, and living in fear of those moments when the doors of her mind unhinge and her nightmare lives in the daylight.
A seasoned military veteran, Jacob Denisov lives alone in his small, darkened home, sleepless, starving, and angry. Every day he lives with the guilt that comes from his own failures and the carnage that followed. When neighbor Madeline Hewitson drives her car through the front wall of his house, she breaks his house — and his life — wide open. Forced to view the world outside, Jacob watches Maddie, recognizes a kindred spirit and wonders what she fears more than herself. Has someone caught her in a twisted labyrinth of revenge and compassion, guilt and redemption, murder and madness?
When Maddie's imaginary killer takes form, she fights back. But will she be strong enough to triumph, or is the killer she fears no more than a shadow, an illusion… that watches?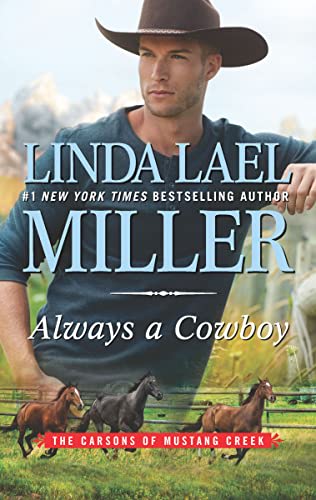 He's the middle of the three Carson brothers and is as stubborn as they come — and he won't thank a beautiful stranger for getting in his way!
Drake Carson is the quintessential cowboy. In charge of the family ranch, he knows the realities of this life, its pleasures and heartbreaks. Lately, managing the wild stallions on his property is wearing him down. When an interfering so-called expert arrives and starts offering her opinion, Drake is wary, but he can't deny the longing — and the challenge — she stirs in him.
Luce Hale is researching how wild horses interact with ranch animals — and with ranchers. The Carson matriarch invites her to stay with the family, which guarantees frequent encounters with Drake, her ruggedly handsome and decidedly unwelcoming son. Luce and Drake are at odds from the very beginning, especially when it comes to the rogue stallion who's stealing the ranch mares. But when Drake believes Luce is in danger, that changes everything — for both of them.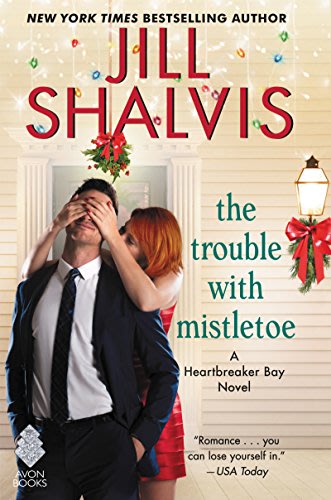 If she has her way…
Willa Davis is wrangling puppies when Keane Winters stalks into her pet shop with frustration in his chocolate-brown eyes and a pink bedazzled cat carrier in his hand. He needs a kitty sitter, stat. But the last thing Willa needs is to rescue a guy who doesn't even remember her…
He'll get nothing but coal in his stocking.
Saddled with his great-aunt's Feline from Hell, Keane is desperate to leave her in someone else's capable hands. But in spite of the fact that he's sure he's never seen the drop-dead-gorgeous pet shop owner before, she seems to be mad at him…
Unless he tempers "naughty" with a special kind of nice…
Willa can't deny that Keane's changed since high school: he's less arrogant, for one thing — but can she trust him not to break her heart again? It's time to throw a coin in the fountain, make a Christmas wish — and let the mistletoe do its work…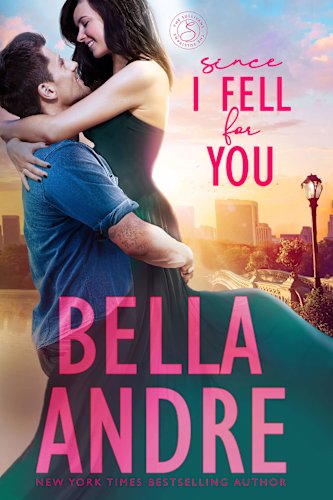 Suzanne Sullivan doesn't need a bodyguard. After all, she's one of the most successful digital security specialists in the world — so she can most certainly take care of herself despite the problems she's been running into lately. Unfortunately, her three brothers don't agree. So when Mr. Way-Too-Handsome shows up bound and determined to protect her, whether she wants him there or not, sparks definitely start to fly. Because she has absolutely no intention of falling for the bodyguard she never wanted in the first place…
Roman Huson has vowed to do whatever it takes to protect Suzanne Sullivan from harm. And her brothers would kill him for so much as looking at her the wrong way. The only problem is that he's never been hired to work for anyone so beautiful, or brilliant, before. Between trying to keep up with her — and working like hell to keep from kissing her breathless — he's up against the most difficult challenge of his life. Especially when it turns out that the passion, and connection, between them is hotter than anything he's ever known…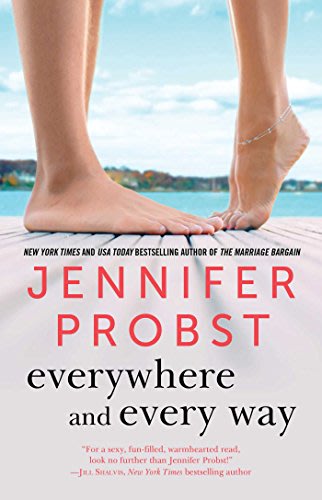 Hot on the heels of her beloved Marriage to a Billionaire novels, New York Times bestselling author Jennifer Probst nails it with the first in an all-new sexy romance series featuring red-hot contractor siblings who give the Property Brothers a run for their money!
Ever the responsible eldest brother, Caleb Pierce started working for his father's luxury contracting business at a young age, dreaming of one day sitting in the boss's chair. But his father's will throws a wrench in his plans by stipulating that Caleb share control of the family business with his two estranged brothers.
Things only get more complicated when demanding high-end home designer Morgan hires Caleb to build her a customized dream house that matches her specifications to a T — or she'll use her powerful connections to poison the Pierce brothers' reputation. Not one to ignore a challenge, Caleb vows to get the job done — if only he can stop getting distracted by his new client's perfect… amenities.
But there's more to icy Morgan than meets the eye. And Caleb's not the only one who knows how to use a stud-finder. In fact, Morgan is pretty sure she's found hers — and he looks quite enticing in a hard hat. As sparks fly between Morgan and Caleb despite his best intentions not to mix business and pleasure, will she finally warm up and help him lay the foundation for everlasting love?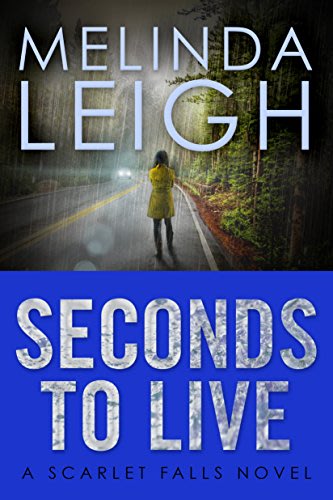 Wildlife biologist Mac Barrett avoided his hometown of Scarlet Falls for years — too many bad memories. But when he receives the news that his father is dying, he rushes home only to discover he's too late. Shaken, Mac retreats to his remote cabin seeking peace and solace. Instead, he crashes his Jeep to narrowly avoid running over the naked body of a woman lying in the road. Even more disturbing, when he regains consciousness, the body is gone.
Police detective Stella Dane wants to believe Mac, even if his story about the vanishing body seems far-fetched. But when Mac's description matches the missing woman she's been searching for, it raises a disturbing question: How does a dead body disappear?
Mac and Stella will have to work together to find the answer and catch a psychotic kidnapper — and quickly. The killer has a deadly message to send, and the case is about to become personal…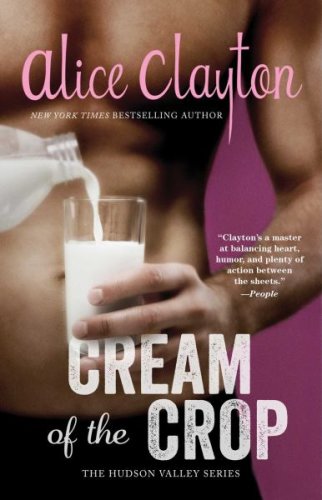 Manhattan's It Girl, Natalie Grayson, has it all: Sshe's a hot exec at a leading advertising firm, known industry-wide for her challenging and edgy campaigns. She's got a large circle of friends, a family that loves her dearly, and her dance card is always full with handsome eligible bachelors. What else could a modern gal-about-town wish for? The answer, of course, is… cheese.
Natalie's favorite part of each week is spending Saturday morning at the Union Square Farmer's Market, where she indulges her love of all things triple cream. Her favorite booth also indulges her love of all things handsome. Oscar Mendoza, owner of the Bailey Falls Creamery and purveyor of the finest artisanal cheeses the Hudson Valley has to offer, is tall, dark, mysterious, and a bit oblivious. Or so she thinks. But that doesn't stop Natalie from fantasizing about the size of his, ahem, milk can.
Romance is churning, passion is burning, and something incredible is rising to the top. Could it be… love?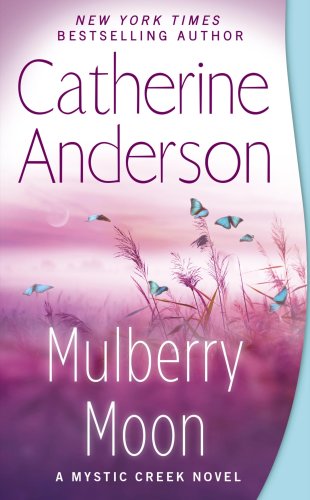 After a career on the rodeo circuit, Ben Sterling longs to settle down on his farm and start a family like his brothers. He's searched all over for the woman of his dreams. Yet the only one to spark his interest is the new owner of the local café. Getting her attention, however, won't be easy.
Sissy Sue Bentley has worked hard to make it on her own, and she doesn't need another man in her life. From her alcoholic father to the men she's dated, who were after only one thing, they are nothing but trouble. Except Ben keeps showing up whenever she really needs help. Sissy struggles to deny her growing feelings for him — but soon Ben's tender concern has her hoping for a happier future. Then her past comes barreling back into her life, and it will take more than the love in Ben's heart to hold them together.
Release date: January 3, 2017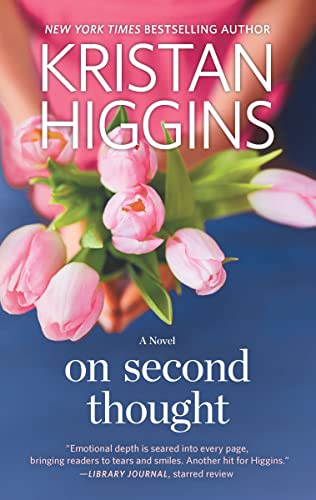 Ainsley O'Leary is so ready to get married — she's even found the engagement ring her boyfriend has stashed away. What she doesn't anticipate is for Eric to blindside her with a tactless breakup he chronicles in a blog… which (of course) goes viral. Devastated and humiliated, Ainsley turns to her half-sister, Kate, who's already struggling after the sudden loss of her new husband. Kate has always been so poised, so self-assured, but Nathan's death shatters everything she thought she knew — including her husband — and sometimes the people who step up aren't the ones you expect. With seven years and a murky blended-family dynamic between them, Ainsley and Kate have never been overly close, but their shared sorrow dovetails their faltering worlds into one. Despite the lifetime of history between them, the sisters must learn to put their differences aside and open their hearts to the inevitable imperfection of family — and the possibility of one day finding love again.
Release date: January 31, 2017
Which of these books will you read? Tell us in the comments!
Want access to free & bargain ebooks? Sign up for BookBub here.
Comments