There's something special about a Debbie Macomber holiday story. Her heartwarming blend of family, friendship, faith, and romance captures this season as perfectly as mistletoe and peppermint mochas. Lucky for us, she's written many Christmas books, four of which have even been made into Hallmark movies.
In honor of Debbie Macomber's latest novel, The Twelve Days of Christmas, we've ranked her best holiday books, listed below in descending order with publishers' descriptions. Kick off your holidays by diving into these delightful tales!
Follow Debbie Macomber on BookBub
Harry Mills is a guardian angel on a mission: Help 24-year-old Addie Folsom get her life back on track — and, if the right moment strikes, help her find love. Posing as a teacher at a local college in Tacoma, Washington, Harry is up to the task, but not even he can predict the surprises that lay in store.
After trying to make it on her own, Addie has returned home to Tacoma for the holidays, but this time she plans to stay for good, enrolling in the local community college to earn her degree. What she doesn't plan to do is run into Erich Simmons.
Addie and her next-door neighbor, Erich, are like night and day. Growing up, he was popular and outgoing while she was rebellious and headstrong, and he never missed an opportunity to tease her. Now she intends to avoid him entirely, yet when they're suddenly forced to spend Christmas together, Addie braces for trouble.
Perhaps it's the spirit of the season or the magic of mistletoe, but Addie and Erich soon find they have more in common than they thought—and that two people who seem so wrong for each other may actually be just right. With a little prompting from a certain angelic teacher, the two are in for a holiday miracle they'll never forget.
Why it makes our list: Mr. Miracle, which has been made into a Hallmark movie, adds that perfect touch of supernatural to the season with an angel trying to help a woman find love — maybe with the person she least expects.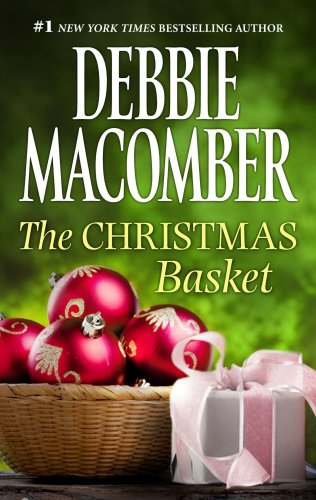 That summer — more than 10 years ago, while they were still in high school — Noelle McDowell and Thomas Sutton fell secretly in love. Secretly because their mothers had been locked in a bitter feud for decades. But despite the animosity between Sarah McDowell and Mary Sutton, Noelle planned to elope with Thom. Until he jilted her.
This Christmas Noelle McDowell is home to celebrate the holidays with her family. (After all, December 25 is also her birthday.) Unfortunately, Noelle's feelings about home — or rather, her hometown of Rose, Oregon — were changed forever the day Thomas Sutton broke her heart.
This Christmas the feuding mothers find themselves working together to fill Christmas baskets for charity. What irony! And what an opportunity for reconciliation… if only they could see it.
This Christmas Noelle and Thom discover they're still in love. Regardless of their mothers' reactions, they want to be together. Is that possible? Can old rivalries be set aside? Will Sarah's Christmas daughter have a second chance with Mary's charming son?
Maybe she will… this Christmas!
Why it makes our list: Christmas is all about opening your heart to love, whether it's romantic love or a friendship between two women. This sweet, second-chance Macomber tale hits both types perfectly.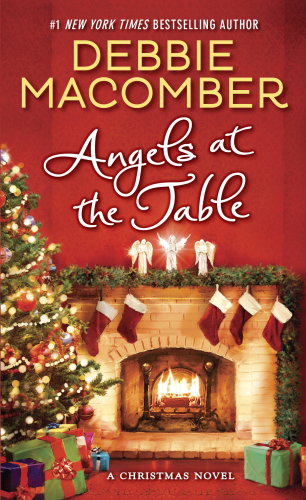 In this joyous and whimsical holiday novel, Debbie Macomber rings in the season with the return of Shirley, Goodness, and Mercy, delivering laughs, love, and a charming dose of angelic intervention.
Shirley, Goodness, and Mercy know that an angel's work is never done, especially during a time as wondrous as New Year's Eve. With an apprentice angel, Will, under their wings, they descend upon Times Square in New York City eager to join in the festivities. And when Will spies two lonely strangers in the crowd, he decides midnight is the perfect time to lend a heavenly helping hand.
Lucie Farrara and Aren Fairchild meet after bumping into each other — seemingly by accident — in Times Square on New Year's Eve. They immediately hit it off and find they have a lot in common: Lucie is a burgeoning chef and Aren is a respected food critic. But just as quickly as they're brought together, another twist of fate tears them apart, leaving Lucie and Aren with no way to reconnect.
A year later, Lucie is the chef of an acclaimed new restaurant and Aren is a successful columnist for a major New York newspaper. For all the time that's passed, the two have not forgotten their one serendipitous evening — and neither have Shirley, Goodness, Mercy, and Will. To reunite the young couple, the angels cook up a brilliant plan: Mix true love, a second chance, and a generous sprinkle of mischief to create an unforgettable Christmas miracle.
Why it makes our list: Book seven in the Angels Everywhere series is a fan favorite, featuring not just the series' lovable trio of well-meaning angels, but new angel apprentice Will and a lot of laughs.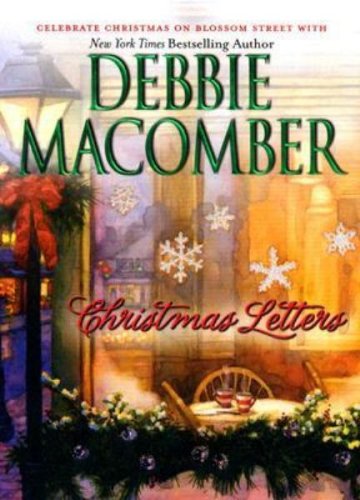 Katherine O'Connor often spends her days at a cozy café on Blossom Street in Seattle — where she writes Christmas letters for other people. She's good at making their everyday lives sound more interesting. More humorous. More dramatic.
But for Dr. Wynn Jeffries, who also frequents the café, Christmas means lies and deception. In fact, the renowned child psychologist recommends that parents "bury Santa under the sleigh." Katherine, however, feels that his parenting philosophy is one big mistake — at least, based on her five-year-old twin nieces, who are being raised according to his "Free Child" methods.
She argues with Wynn about his theories, while he argues that her letters are nothing but lies. They disagree about practically everything — and yet, somehow, they don't really want to stop arguing.
As the days — and nights — move closer to Christmas, Katherine and Wynn both discover that love means accepting your differences. And Christmas is about the things you share….
Why it makes our list: The first in Macomber's Blossom Street series, this opposites-attract romance between a professional letter-writer and a child psychologist who can't stop fighting is both incredibly fun and charming.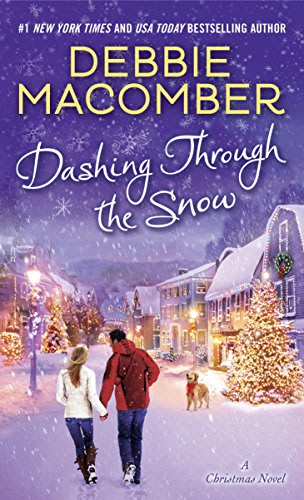 Ashley Davison, a graduate student in California, desperately wants to spend the holidays with her family in Seattle. Dashiell Sutherland, a former army intelligence officer, has a job interview in Seattle and must arrive by December 23. Though frantic to book a last-minute flight out of San Francisco, both are out of luck: Every flight is full, and there's only one rental car available. Ashley and Dash reluctantly decide to share the car, but neither anticipates the wild ride ahead.
At first they drive in silence, but forced into close quarters Ashley and Dash can't help but open up. Not only do they find they have a lot in common, but there's even a spark of romance in the air. Their feelings catch them off guard — never before has either been so excited about a first meeting. But the two are in for more twists and turns along the way as they rescue a lost puppy, run into petty thieves, and even get caught up in a case of mistaken identity. Though Ashley and Dash may never reach Seattle in time for Christmas, the season is still full of surprises — and their greatest wishes may yet come true.
Why it makes our list: This road-trip romance between a student and former military officer is so full of fun and surprises, it could even keep us entertained during a long holiday layover!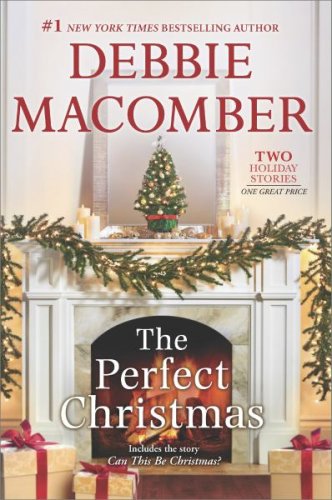 What would make your Christmas perfect?
For Cassie Beaumont, it's meeting her perfect match. Cassie, at 33, wants a husband and kids, and so far nothing's worked. Not blind dates, not the internet and certainly not leaving love to chance.
What other options are there? Well… she could hire a professional matchmaker. Simon Dodson has quite a reputation, but he's very choosy about the clients he takes on — and very expensive. Cassie considers him a difficult, acerbic know-it-all, and she's astonished when he accepts her as a client.
Claiming he has her perfect mate in mind, Simon assigns her three tasks to complete before she meets this paragon. Three tasks that are all about Christmas: being a charity bell-ringer, dressing up as Santa's elf at a mall and preparing a traditional turkey dinner for her neighbors (most of whom she happens to dislike). Despite a number of comical mishaps, Cassie does it all — and then she's finally ready to meet her match.
But just like the perfect Christmas gift, he turns out to be a wonderful surprise!
Why it makes our list: This matchmaker romance once again pairs two opposites together — a woman looking for love, and a man whose job it is to find it — along with a series of hilarious adventures.
This Christmas, Emily Merkle (just call her Mrs. Miracle) is working in the toy department of Finley's, the last family-owned department store in New York City. And her boss is none other than Jake Finley, the owner's son.
For Jake, holiday memories of brightly wrapped gifts, decorated trees and family gatherings were destroyed in a Christmas Eve tragedy years before. Now Christmas means only one thing to him — and to his father. Profit. Because they need a Christmas miracle to keep the business afloat.
Holly Larson needs a miracle, too. She wants to give her eight-year-old nephew, Gabe, the holiday he deserves. Holly's widowed brother is in the army and won't be home for Christmas, but at least she can get Gabe that toy robot from Finley's, the one gift he desperately wants. If she can figure out how to pay for it…
Fortunately, it's Mrs. Miracle to the rescue. Next to making children happy, she likes nothing better than helping others — and that includes a bit of matchmaking!
This Christmas will be different. For all of them.
Why it makes our list: Call Me Mrs. Miracle is a sweet story that shows the true meaning of the season. It's also another book that Hallmark has adapted into a film.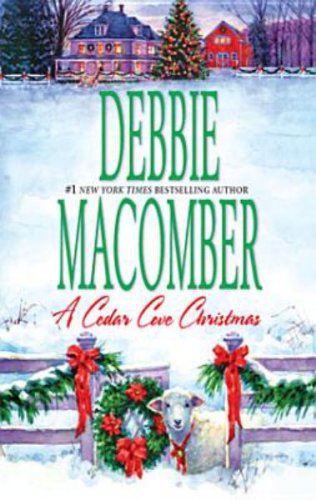 Mother-to-be Mary Jo Wyse arrives in Cedar Cove on Christmas Eve, searching for her baby's father. David Rhodes had said he'd be in town. But he isn't. Which leaves Mary Jo stranded, pregnant and alone. And there's no room at the local inn….
So Grace Harding brings Mary Jo home to her nearby ranch. She and her husband, Cliff, have a houseful of guests, but they offer her a room over their stable (currently sheltering the animals — including a donkey and a camel — for Cedar Cove's Nativity pageant!).
When Mary Jo goes into labor that night, a young man named Mack McAfee, a paramedic, comes to her rescue, just as her brothers — the three Wyse men — show up in town. The people of Cedar Cove join them in celebrating the birth of baby Noel. But no one has more to celebrate than Mack. Because this Christmas brings him faith, hope and love…
Why it makes our list: This novel is a favorite for fans of Macomber's beloved Cedar Cove series and nears the top of the list of her Christmas tales.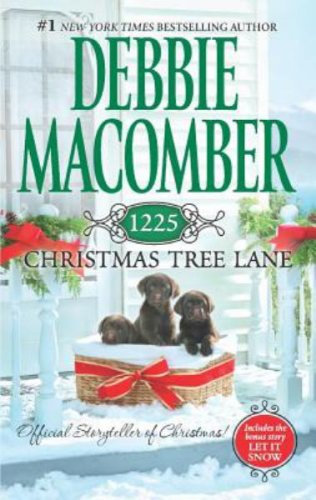 Welcome to Christmas Town!
The people of Cedar Cove know how to celebrate Christmas. Like Grace and Olivia and everyone else, Beth Morehouse expects this Christmas to be one of her best. Her small Christmas tree farm is prospering, her daughters and her dogs are happy and well, and her new relationship with local vet Ted Reynolds is showing plenty of romantic promise.
But… someone recently left a basket filled with puppies on her doorstep, puppies she's determined to place in good homes. That's complication number one. And number two is that her daughters, Bailey and Sophie, have invited their dad, Beth's long-divorced husband, Kent, to Cedar Cove for Christmas. The girls have visions of a mom-and-dad reunion dancing in their heads.
As always in life — and in Cedar Cove — there are surprises, too. More than one family's going to have a puppy under the tree. More than one scheme will go awry. And more than one romance will have a happy ending!
Why it makes our list: This is Debbie Macomber's Cedar Cove series at its best — cute children, family, friendship, sweet romances, and puppies! It's certainly worthy of the #2 slot on the list.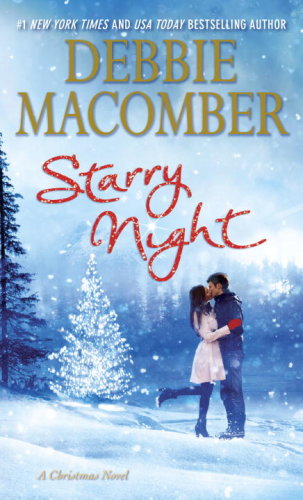 Carrie Slayton, a big-city society-page columnist, longs to write more serious news stories. So her editor hands her a challenge: She can cover any topic she wants, but only if she first scores the paper an interview with Finn Dalton, the notoriously reclusive author.
Living in the remote Alaskan wilderness, Finn has written a bestselling memoir about surviving in the wild. But he stubbornly declines to speak to anyone in the press, and no one even knows exactly where he lives.
Digging deep into Finn's past, Carrie develops a theory on his whereabouts. It is the holidays, but her career is at stake, so she forsakes her family celebrations and flies out to snowy Alaska. When she finally finds Finn, she discovers a man both more charismatic and more stubborn than she even expected. And soon she is torn between pursuing the story of a lifetime and following her heart.
Filled with all the comforts and joys of Christmastime, Starry Night is a delightful novel of finding happiness in the most surprising places.
Why it makes our list: This romantic tale of columnist Carrie and the Alaskan author she hunts down is such a satisfying love story with so much swoon, we can't help but make it our top pick for the best Macomber holiday book!
Do you agree with the rankings? Tell us in the comments below!
Want access to free & bargain ebooks? Sign up for BookBub here.
Comments