There's something about The Lord of the Rings that's held readers' imaginations since it was first published 60 years ago. With its tale of wizards, magical rings, elves, and an epic quest that makes a small hobbit the unlikely hero, it's a fantasy that has found its way into our hearts and minds. But after you've reread J.R.R. Tolkien's trilogy and its related stories, what should you pick up next? In honor of Tolkien's birthday on January 3, we've compiled a list of recommendations if you love his fantasy, including publishers' descriptions. Read on for more tales about magical lands, dragons, mystical love, and more!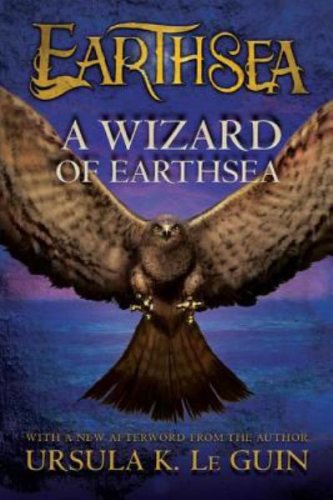 Originally published in 1968, Ursula K. Le Guin's A Wizard of Earthsea marks the first of the six now beloved Earthsea titles. Ged was the greatest sorcerer in Earthsea, but in his youth he was the reckless Sparrowhawk. In his hunger for power and knowledge, he tampered with long-held secrets and loosed a terrible shadow upon the world. This is the tumultuous tale of his testing, how he mastered the mighty words of power, tamed an ancient dragon, and crossed death's threshold to restore the balance.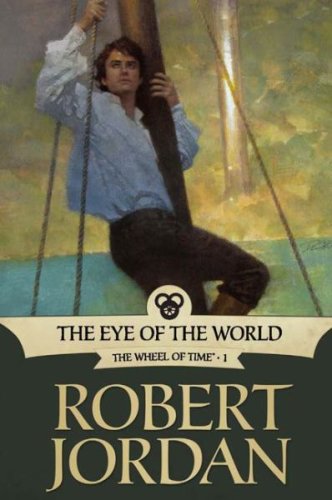 Since its debut in 1990, The Wheel of Time series by Robert Jordan has captivated millions of readers around the globe with its scope, originality, and compelling characters.
The Wheel of Time turns and Ages come and go, leaving memories that become legend. Legend fades to myth, and even myth is long forgotten when the Age that gave it birth returns again. In the Third Age, an Age of Prophecy, the World and Time themselves hang in the balance. What was, what will be, and what is, may yet fall under the Shadow.
When The Two Rivers is attacked by Trollocs — a savage tribe of half-men, half-beasts — five villagers flee that night into a world they barely imagined, with new dangers waiting in the shadows and in the light.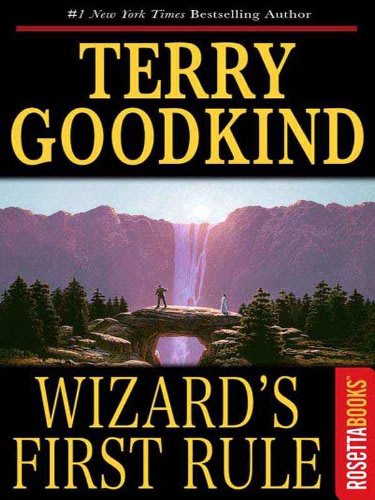 In Wizard's First Rule, Goodkind introduced the world to an ordinary forest guide, Richard Cypher, and the mysterious, powerful woman he comes to love, Kahlan Amnell. Learning his true identity, Richard accepts his destiny as the one man who can stop the bloodthirsty tyrant Darken Rahl. Hunted relentlessly, betrayed and alone, Kahlan calls upon Richard to reach beyond his sword and invoke something more noble within himself as the final confrontation with Darken Rahl looms.
The importance of Wizard's First Rule is sourced in Goodkind taking on the toughest of all literary challenges: to tell an electrifying story of action, violence, and adventure that also makes people think, and that would influence the choices and actions of its readers.
Years after reading Wizard's First Rule, Goodkind fans still ask themselves, "What would Richard do?" when confronted with life's obstacles and challenges. "Your life is yours alone," Richard says at a key moment. "Rise up and live it."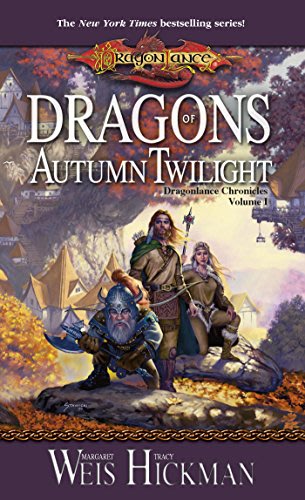 Lifelong friends, they went their separate ways. Now they are together again, though each holds secrets from the others in his heart. They speak of a world shadowed with rumors of war. They speak of tales of strange monsters, creatures of myth, creatures of legend. They do not speak of their secrets. Not then. Not until a chance encounter with a beautiful, sorrowful woman, who bears a magical crystal staff, draws the companions deeper into the shadows, forever changing their lives and shaping the fate of the world.
No one expected them to be heroes.
Least of all, them.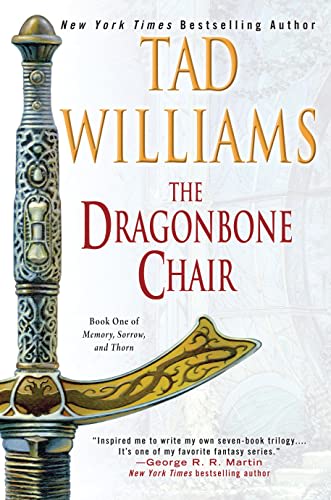 A war fueled by the powers of dark sorcery is about to engulf the peaceful land of Osten Ard — for Prester John, the High King, lies dying. And with his death, the Storm King, the undead ruler of the elf-like Sithi, seizes the chance to regain his lost realm through a pact with the newly ascended king. Knowing the consequences of this bargain, the king's younger brother joins with a small, scattered group of scholars, the League of the Scroll, to confront the true danger threatening Osten Ard.
Simon, a kitchen boy from the royal castle unknowingly apprenticed to a member of this League, will be sent on a quest that offers the only hope of salvation, a deadly riddle concerning long-lost swords of power. Compelled by fate and perilous magics, he must leave the only home he's ever known and face enemies more terrifying than Osten Ard has ever seen, even as the land itself begins to die.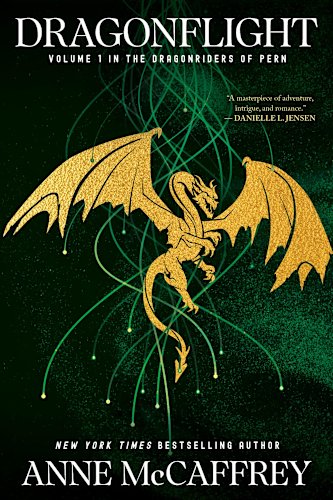 On a beautiful world called Pern, an ancient way of life is about to come under attack from a myth that is all too real. Lessa is an outcast survivor — her parents murdered, her birthright stolen — a strong young woman who has never stopped dreaming of revenge. But when an ancient threat to Pern reemerges, Lessa will rise — upon the back of a great dragon with whom she shares a telepathic bond more intimate than any human connection. Together, dragon and rider will fly… and Pern will be changed forever.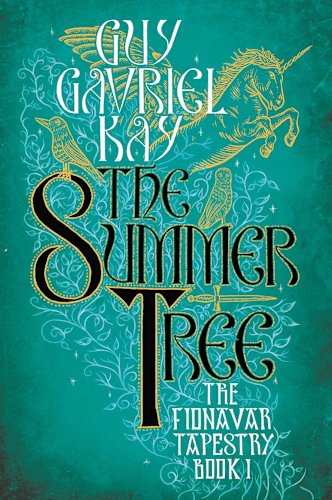 The Summer Tree is the first novel of Guy Gavriel Kay's critically acclaimed fantasy trilogy, The Fionavar Tapestry. Five university students embark on a journey of self-discovery when they enter a realm of wizards and warriors, gods and mythical creatures — and good and evil…
It all began with a lecture that introduced five university students to a man who would change their lives, a wizard who would take them from Earth to the heart of the first of all worlds — Fionavar. And take them Loren Silvercloak did, for his need — the need of Fionavar and all the worlds — was great indeed.
And in a marvelous land of men and dwarves, of wizards and gods, five young people discovered who they were truly meant to be. For they are a long-awaited part of the pattern known as the Fionavar Tapestry, and only if they accepted their destiny would the armies of the Light stand any chance of surviving the wrath the Unraveller and his minions of darkness intend to unleash upon the world…
Eragon by Christopher Paolini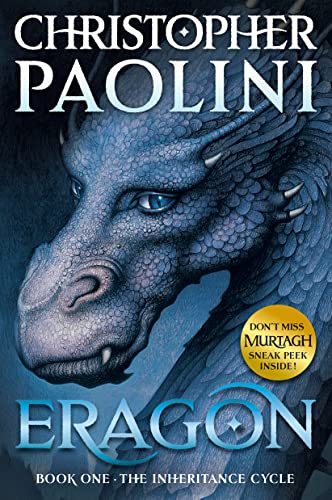 Perfect for fans of Lord of the Rings, the New York Times bestselling Inheritance Cycle about the dragon rider Eragon has sold over 35 million copies and is an international fantasy sensation.
Fifteen-year-old Eragon believes that he is merely a poor farm boy — until his destiny as a Dragon Rider is revealed. Gifted with only an ancient sword, a loyal dragon, and sage advice from an old storyteller, Eragon is soon swept into a dangerous tapestry of magic, glory, and power. Now his choices could save — or destroy — the Empire.
In the classic spirit of epic fantasy comes this glittering saga of a young girl who learns she possesses an uncanny gift — and is destined to use it to save her world from a terrifying evil. Maerad is a slave in a desperate and unforgiving settlement, taken there as a child when her family is destroyed in war. She doesn't yet know she has inherited a powerful gift, one that marks her as a member of the noble School of Pellinor and enables her to see the world as no other can. It is only when she is discovered by Cadvan, one of the great Bards of Lirigon, that her true identity and extraordinary destiny unfold. Now, she and her mysterious teacher must embark on a treacherous, uncertain journey through a time and place where the forces of darkness wield an otherworldly terror.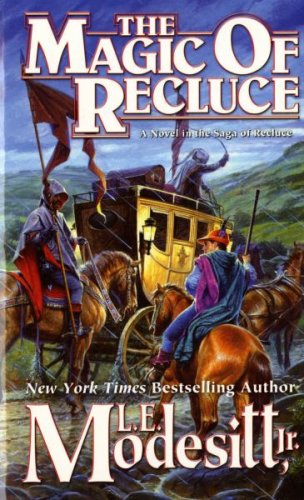 Young Lerris is dissatisfied with his life and trade, and yearns to find a place in the world better suited to his skills and temperament. But in Recluce a change in circumstances means taking one of two options: permanent exile from Recluce or the dangergeld, a complex, rule-laden wanderjahr in the lands beyond Recluce, with the aim of learning how the world works and what his place in it might be. Many do not survive. Lerris chooses dangergeld.
When Lerris is sent into intensive training for his quest, it soon becomes clear that he has a natural talent for magic. And he will need magic in the lands beyond, where the power of the Chaos Wizards reigns unchecked. Though it goes against all of his instincts, Lerris must learn to use his powers in an orderly way before his wanderjahr, or fall prey to Chaos.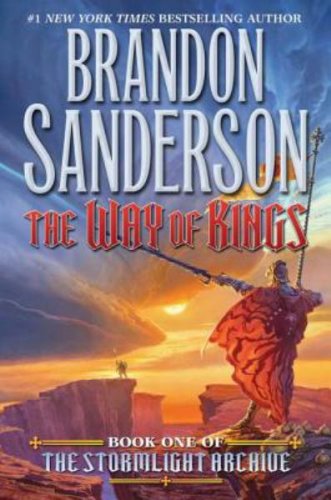 From #1 New York Times bestselling author Brandon Sanderson, The Way of Kings, Book One of the Stormlight Archive begins an incredible new saga of epic proportion.
Roshar is a world of stone and storms. Uncanny tempests of incredible power sweep across the rocky terrain so frequently that they have shaped ecology and civilization alike. Animals hide in shells, trees pull in branches, and grass retracts into the soilless ground. Cities are built only where the topography offers shelter.
It has been centuries since the fall of the 10 consecrated orders known as the Knights Radiant, but their Shardblades and Shardplate remain: mystical swords and suits of armor that transform ordinary men into near-invincible warriors. Men trade kingdoms for Shardblades. Wars were fought for them, and won by them.
One such war rages on a ruined landscape called the Shattered Plains. There, Kaladin, who traded his medical apprenticeship for a spear to protect his little brother, has been reduced to slavery. In a war that makes no sense, where 10 armies fight separately against a single foe, he struggles to save his men and to fathom the leaders who consider them expendable.
Brightlord Dalinar Kholin commands one of those other armies. Like his brother, the late king, he is fascinated by an ancient text called The Way of Kings. Troubled by over-powering visions of ancient times and the Knights Radiant, he has begun to doubt his own sanity.
Across the ocean, an untried young woman named Shallan seeks to train under an eminent scholar and notorious heretic, Dalinar's niece, Jasnah. Though she genuinely loves learning, Shallan's motives are less than pure. As she plans a daring theft, her research for Jasnah hints at secrets of the Knights Radiant and the true cause of the war.
The result of over 10 years of planning, writing, and world-building, The Way of Kings is but the opening movement of the Stormlight Archive, a bold masterpiece in the making.
Young Tristran Thorn will do anything to win the cold heart of beautiful Victoria — even fetch her the star they watch fall from the night sky. But to do so, he must enter the unexplored lands on the other side of the ancient wall that gives their tiny village its name. Beyond that old stone wall, Tristran learns, lies Faerie — where nothing, not even a fallen star, is what he imagined.
From #1 New York Times bestselling author Neil Gaiman comes a remarkable quest into the dark and miraculous — in pursuit of love and the utterly impossible.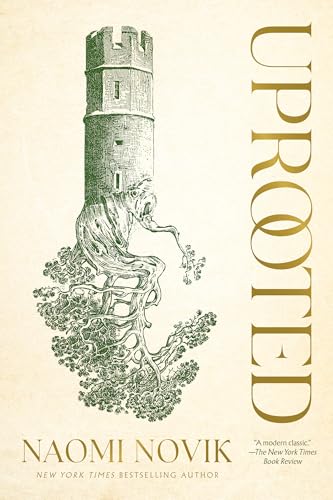 "Our Dragon doesn't eat the girls he takes, no matter what stories they tell outside our valley. We hear them sometimes, from travelers passing through. They talk as though we were doing human sacrifice, and he were a real dragon. Of course that's not true: he may be a wizard and immortal, but he's still a man, and our fathers would band together and kill him if he wanted to eat one of us every ten years. He protects us against the Wood, and we're grateful, but not that grateful."
Agnieszka loves her valley home, her quiet village, the forests and the bright shining river. But the corrupted Wood stands on the border, full of malevolent power, and its shadow lies over her life.
Her people rely on the cold, driven wizard known only as the Dragon to keep its powers at bay. But he demands a terrible price for his help: one young woman handed over to serve him for 10 years, a fate almost as terrible as falling to the Wood.
The next choosing is fast approaching, and Agnieszka is afraid. She knows — everyone knows — that the Dragon will take Kasia: beautiful, graceful, brave Kasia, all the things Agnieszka isn't, and her dearest friend in the world. And there is no way to save her.
But Agnieszka fears the wrong things. For when the Dragon comes, it is not Kasia he will choose.
For centuries, mystical creatures of all description were gathered to a hidden refuge called Fablehaven to prevent their extinction. The sanctuary survives today as one of the last strongholds of true magic in a cynical world. Enchanting? Absolutely. Exciting? You bet. Safe? Well, actually, quite the opposite…
Kendra and her brother Seth have no idea their grandfather is the current caretaker of Fablehaven. Inside the gated woods, ancient laws give relative order among greedy trolls, mischievous satyrs, plotting witches, spiteful imps, and jealous fairies. However, when the rules get broken, an arcane evil is unleashed, forcing Kendra and Seth to face the greatest challenge of their lives. To save her family, Fablehaven, and perhaps the world, Kendra must find the courage to do what she fears most.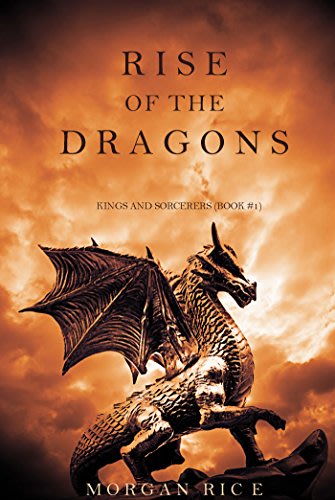 Kyra, 15, dreams of becoming a famed warrior, like her father, even though she is the only girl in a fort of boys. As she struggles to understand her special skills, her mysterious inner power, she realizes she is different than the others. But a secret is being kept from her about her birth and the prophecy surrounding her, leaving her to wonder who she really is.
When Kyra comes of age and the local lord comes to take her away, her father wants to wed her off to save her. Kyra, though, refuses, and she journeys out on her own, into a dangerous wood, where she encounters a wounded dragon — and ignites a series of events that will change the kingdom forever.
15 year old Alec, meanwhile, sacrifices for his brother, taking his place in the draft, and is carted off to The Flames, a wall of flames a hundred feet high that wards off the army of Trolls to the east. On the far side of the kingdom, Merk, a mercenary striving to leave behind his dark past, quests through the wood to become a Watcher of the Towers and help guard the Sword of Fire, the magical source of the kingdom's power. But the Trolls want the Sword, too — and they prepare for a massive invasion that could destroy the kingdoms forever.
With its strong atmosphere and complex characters, Rise of the Dragons is a sweeping saga of knights and warriors, of kings and lords, of honor and valor, of magic, destiny, monsters and dragons. It is a story of love and broken hearts, of deception, of ambition and betrayal. It is fantasy at its finest, inviting us into a world that will live with us forever, one that will appeal to all ages and genders.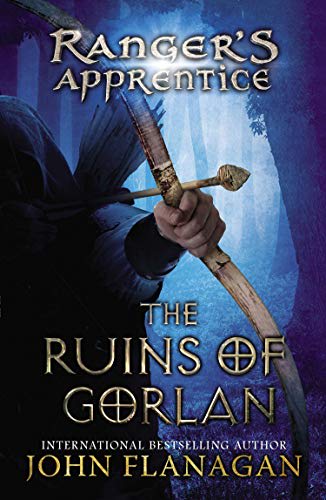 They have always scared him in the past — the Rangers, with their dark cloaks and shadowy ways. The villagers believe the Rangers practice magic that makes them invisible to ordinary people. And now 15-year-old Will, always small for his age, has been chosen as a Ranger's apprentice. What he doesn't yet realize is that the Rangers are the protectors of the kingdom. Highly trained in the skills of battle and surveillance, they fight the battles before the battles reach the people. And as Will is about to learn, there is a large battle brewing. The exiled Morgarath, Lord of the Mountains of Rain and Night, is gathering his forces for an attack on the kingdom. This time, he will not be denied…
Here is the fantasy adventure that launched the Ranger's Apprentice series, an epic story of heroes and villains that has become an international phenomenon. Perfect for fans of J.R.R. Tolkien's Lord of the Rings, T.H. White's The Sword in the Stone, Christopher Paolini's Eragon series, and George R. R. Martin's Game of Thrones.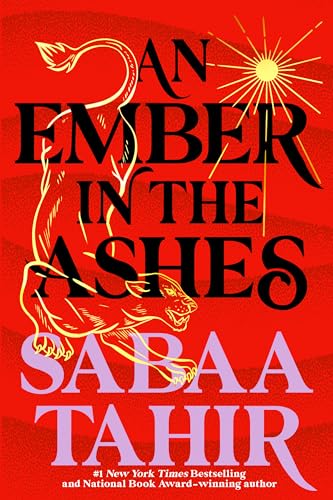 Laia is a slave. Elias is a soldier. Neither is free.
Under the Martial Empire, defiance is met with death. Those who do not vow their blood and bodies to the Emperor risk the execution of their loved ones and the destruction of all they hold dear.
It is in this brutal world, inspired by ancient Rome, that Laia lives with her grandparents and older brother. The family ekes out an existence in the Empire's impoverished backstreets. They do not challenge the Empire. They've seen what happens to those who do.
But when Laia's brother is arrested for treason, Laia is forced to make a decision. In exchange for help from rebels who promise to rescue her brother, she will risk her life to spy for them from within the Empire's greatest military academy.
There, Laia meets Elias, the school's finest soldier — and secretly, its most unwilling. Elias wants only to be free of the tyranny he's being trained to enforce. He and Laia will soon realize that their destinies are intertwined — and that their choices will change the fate of the Empire itself.
Living in peaceful Shady Vale, Shea Ohmsford knew little of the troubles that plagued the rest of the world. Then the giant, forbidding Allanon revealed that the supposedly dead Warlock Lord was plotting to destory the world. The sole weapon against this Power of Darkness was the Sword of Shannara, which could only be used by a true heir of Shannara — Shea being the last of the bloodline, upon whom all hope rested. Soon a Skull Bearer, dread minion of Evil, flew into the Vale, seeking to destroy Shea. To save the Vale, Shea fled, drawing the Skull Bearer after him…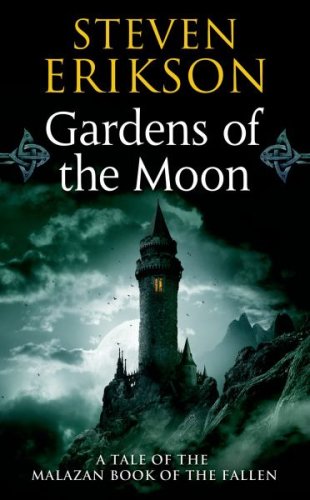 The Malazan Empire simmers with discontent, bled dry by interminable warfare, bitter infighting and bloody confrontations with the formidable Anomander Rake and his Tiste Andii, ancient and implacable sorcerers. Even the imperial legions, long inured to the bloodshed, yearn for some respite. Yet Empress Laseen's rule remains absolute, enforced by her dread Claw assassins.
For Sergeant Whiskeyjack and his squad of Bridgeburners, and for Tattersail, surviving cadre mage of the Second Legion, the aftermath of the siege of Pale should have been a time to mourn the many dead. But Darujhistan, last of the Free Cities of Genabackis, yet holds out. It is to this ancient citadel that Laseen turns her predatory gaze.
However, it would appear that the Empire is not alone in this great game. Sinister, shadowbound forces are gathering as the gods themselves prepare to play their hand…
Conceived and written on a panoramic scale, Gardens of the Moon is epic fantasy of the highest order — an enthralling adventure by an outstanding new voice.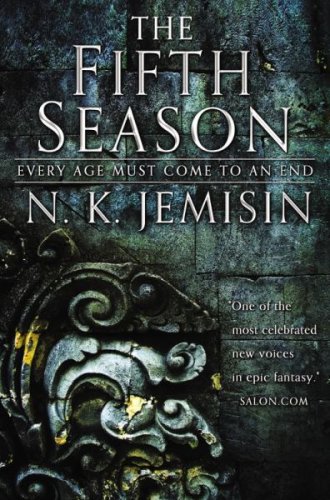 This is the way the world ends… for the last time.
A season of endings has begun.
It starts with the great red rift across the heart of the world's sole continent, spewing ash that blots out the sun.
It starts with death, with a murdered son and a missing daughter.
It starts with betrayal, and long dormant wounds rising up to fester.
This is the Stillness, a land long familiar with catastrophe, where the power of the earth is wielded as a weapon. And where there is no mercy.
What do you recommend for fans of The Lord of the Rings? Share in the comments!
Want access to free & bargain ebooks? Sign up for BookBub here.
Comments