What better way to wait out the winter cold than with a long book you can really sink into? At more than 500 pages each, these books will help the time pass and cure your cabin fever. Check out our list of old favorites and contemporary classics below, complete with publishers' descriptions.
Classics
Since its original publication in 1936, Gone with the Wind — winner of the Pulitzer Prize and one of the bestselling novels of all time — has been heralded by readers everywhere as The Great American Novel.
Widely considered The Great American Novel, and often remembered for its epic film version, Gone with the Wind explores the depth of human passions with an intensity as bold as its setting in the red hills of Georgia. A superb piece of storytelling, it vividly depicts the drama of the Civil War and Reconstruction.
This is the tale of Scarlett O'Hara, the spoiled, manipulative daughter of a wealthy plantation owner, who arrives at young womanhood just in time to see the Civil War forever change her way of life. A sweeping story of tangled passion and courage, in the pages of Gone with the Wind, Margaret Mitchell brings to life the unforgettable characters that have captured readers for over 70 years.
Often called the greatest novel ever written, War and Peace is at once an epic of the Napoleonic Wars, a philosophical study, and a celebration of the Russian spirit. Tolstoy's genius is seen clearly in the multitude of characters in this massive chronicle — all of them fully realized and equally memorable. Out of this complex narrative emerges a profound examination of the individual's place in the historical process, one that makes it clear why Thomas Mann praised Tolstoy for his Homeric powers and placed War and Peace in the same category as the Iliad: "To read him… is to find one's way home… to everything within us that is fundamental and sane."
In his journal, Nobel Prize winner John Steinbeck called East of Eden "the first book," and indeed it has the primordial power and simplicity of myth. Set in the rich farmland of California's Salinas Valley, this sprawling and often brutal novel follows the intertwined destinies of two families — the Trasks and the Hamiltons — whose generations helplessly reenact the fall of Adam and Eve and the poisonous rivalry of Cain and Abel.
The masterpiece of Steinbeck's later years, East of Eden is a work in which Steinbeck created his most mesmerizing characters and explored his most enduring themes: the mystery of identity, the inexplicability of love, and the murderous consequences of love's absence. Adapted for the 1955 film directed by Elia Kazan introducing James Dean, and read by thousands as the book that brought Oprah's Book Club back, East of Eden has remained vitally present in American culture for over half a century.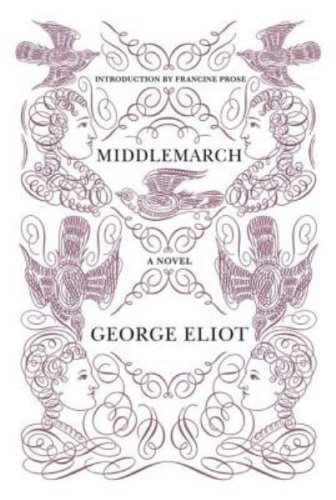 George Eliot's beloved classic novel — hailed by Virginia Woolf as "masterful" — follows the life, loves, foibles, and politics of the residents of a fictional English town set amid the social unrest during the Industrial Revolution.
A sprawling work set in a provincial English town, Middlemarch boasts a large cast of characters whose stories interweave against a backdrop of political upheaval.
Instead of choosing to wed a wealthy landowner and settle for a comfortable life, Dorothea Brooke decides to marry Edward Casaubon — a dull scholar who is her senior by a few decades. Dorothea hopes the union will afford her with the opportunity to share in her husband's intellectual pursuits, but even her best efforts can't save the disastrous marriage. Meanwhile, idealistic doctor Tertius Lydgate has progressive ideas about the medical field, and he believes the village of Middlemarch is the place that will embrace his beliefs. But when he weds Rosamond Vincy, the mayor's beautiful daughter, his ideals come into stark contrast with his new bride's materialism and vanity, dooming their marriage from the start.
Lastly, Rosamond's brother, Fred, is reluctantly destined for the Church. But his childhood sweetheart Mary Garth refuses to accept him until he settles into a more suitable career and one that interests him. But when circumstances lead to Fred losing a sizable fortune that sets off a calamitous turn of events, he must reevaluate the choices he has made.
Don Quixote by Miguel de Cervantes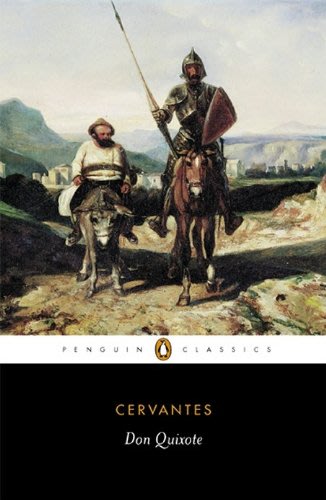 Don Quixote has become so entranced by reading romances of chivalry that he determines to become a knight errant and pursue bold adventures, accompanied by his squire, the cunning Sancho Panza. As they roam the world together, the aging Quixote's fancy leads them wildly astray. At the same time the relationship between the two men grows in fascinating subtlety. Often considered to be the first modern novel, Don Quixote is a wonderful burlesque of the popular literature its disordered protagonist is obsessed with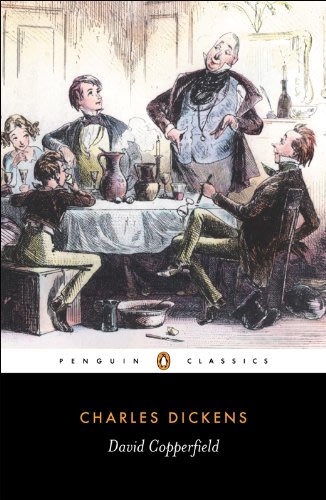 This is the novel Dickens regarded as his 'favorite child' and is considered his most autobiographical. As David recounts his experience from childhood to the discovery of his vocation as a successful novelist, Dickens draws openly and revealingly on his own life. Among the gloriously vivid cast of characters are Rosa Dartle, Dora, Steerforth, and the 'umble Uriah Heep, along with Mr Micawber, a portrait of Dickens's own father, evoking a mixture of love, nostalgia and guilt.
Introducing one of the most famous characters in literature, Jean Valjean — the noble peasant imprisoned for stealing a loaf of bread — Les Misérables ranks among the greatest novels of all time. In it, Victor Hugo takes readers deep into the Parisian underworld, immerses them in a battle between good and evil, and carries them to the barricades during the uprising of 1832 with a breathtaking realism that is unsurpassed in modern prose. Within his dramatic story are themes that capture the intellect and the emotions: crime and punishment, the relentless persecution of Valjean by Inspector Javert, the desperation of the prostitute Fantine, the amorality of the rogue Thénardier, and the universal desire to escape the prisons of our own minds. Les Misérables gave Victor Hugo a canvas upon which he portrayed his criticism of the French political and judicial systems, but the portrait that resulted is larger than life, epic in scope — an extravagant spectacle that dazzles the senses even as it touches the heart.
Moby-Dick by Herman Melville
Moby-Dick is one of the great epics in all of literature. Captain Ahab's hunt for the white whale drives the narrative at a relentless pace, while Ishmael's meditations on whales and whaling, on the sublime indifference of nature, and on the grimy physical details of the extraction of oil provide a reflective counterpoint to the headlong idolatrous quest. Sometimes read as a terrifying study of monomania or as a critical inquiry into the effects of reducing life to symbols, Moby-Dick also offers colorful and often comic glimpses of life aboard a whaling ship.
Written on the brink of World War II, Rebecca West's classic examination of the history, people, and politics of Yugoslavia illuminates a region that is still a focus of international concern. A magnificent blend of travel journal, cultural commentary, and historical insight, Black Lamb and Grey Falcon probes the troubled history of the Balkans and the uneasy relationships among its ethnic groups. The landscape and the people of Yugoslavia are brilliantly observed as West untangles the tensions that rule the country's history as well as its daily life.
Jane Eyre by Charlotte Brontë
The young orphan Jane Eyre inhabits a fragile position. Born to a good family but with no wealth of her own, Jane is sent to live with her uncle's family — an arrangement that turns sour when he dies — and then to Lowood, a punitive and tyrannically run boarding school for girls. As she matures into adulthood, Jane's fiery spirit and independence grow more acute, as does her sensitivity to the world around her. Now governess of the secluded Thornfield Hall, the first place she has ever really felt at home, Jane falls in love with the passionate and impulsive Edward Rochester, master of the house. Just when it seems her luck has finally changed, Jane discovers the secret of the attic — a terrible revelation that threatens to destroy her dreams of happiness forever.
Narrated in the unforgettable voice of its remarkable heroine, Jane Eyre is a timeless tale of heartbreak, mystery, and romance that shines a brilliant light into the dark corners of Victorian society.
Vanity Fair by William Makepeace Thackeray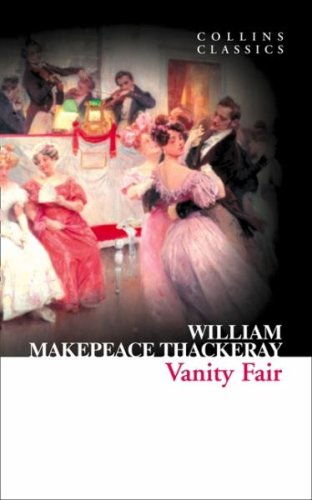 "Oh, those women! They nurse and cuddle their presentiments, and make darlings of their ugliest thoughts…"
Self-serving social climber and anti-heroine Becky Sharp will do anything to raise her status and attain wealth and standing with smart Society. Clever, lively and resourceful, orphan Becky is the the total opposite of her naive and sentimental schoolmate Amelia Sedley, a pampered, yet good-natured girl from a wealthy family. As both women build lives for themselves in London, Thackeray decadently satirizes the corruption and flaws of 19th-century English society.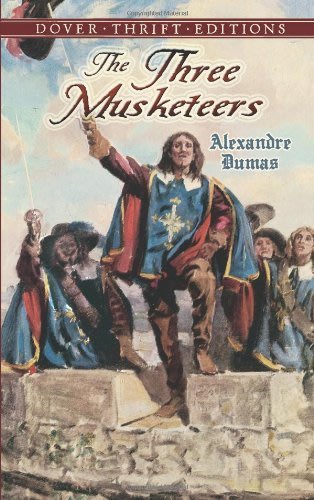 With its rousing cry of "One for all, and all for one," Alexandre Dumas's thrilling adventure novel has captivated generations of readers since its initial publication in 1844. Action, intrigue, and romance abound in this swashbuckling epic, which traces a country lad's path to the French court of the early 1600s and the glorious fraternity of the king's men, the Musketeers.
A son of impoverished nobility, D'Artagnan arrives in Paris to find the Musketeers disbanded by the cunning Cardinal Richelieu, who hopes to seize power from the weak-willed Louis XIII. The daring and ambitious youth proves his mettle in the company of the famous Musketeers—Porthos, Athos, and Aramis—and joins them in a heroic struggle to defend the king and his lovely queen, Anne of Austria.
Dumas transformed the concept of the historical novel by writing in a modern, conversational style. His accessible, fast-paced narratives combine real and fictional characters to recapture the events, manners, and mood of seventeenth-century France. Emerging in the chaotic aftermath of the Revolution, Dumas's novels provided his contemporaries with a welcome sense of identity and national pride. His most popular work, The Three Musketeers, continues to charm modern readers with its timeless tales of romantic valor.
New Fiction
Following a terrible fight with her mother over her boyfriend, 15-year-old Holly Sykes slams the door on her family and her old life. But Holly is no typical teenage runaway: A sensitive child once contacted by voices she knew only as "the radio people," Holly is a lightning rod for psychic phenomena. Now, as she wanders deeper into the English countryside, visions and coincidences reorder her reality until they assume the aura of a nightmare brought to life.
For Holly has caught the attention of a cabal of dangerous mystics — and their enemies. But her lost weekend is merely the prelude to a shocking disappearance that leaves her family irrevocably scarred. This unsolved mystery will echo through every decade of Holly's life, affecting all the people Holly loves — even the ones who are not yet born.
A Cambridge scholarship boy grooming himself for wealth and influence, a conflicted father who feels alive only while reporting on the war in Iraq, a middle-aged writer mourning his exile from the bestseller list — all have a part to play in this surreal, invisible war on the margins of our world. From the medieval Swiss Alps to the nineteenth-century Australian bush, from a hotel in Shanghai to a Manhattan townhouse in the near future, their stories come together in moments of everyday grace and extraordinary wonder.
Rich with character and realms of possibility, The Bone Clocks is a kaleidoscopic novel that begs to be taken apart and put back together by a writer The Washington Post calls "the novelist who's been showing us the future of fiction."
An elegant conjurer of interconnected tales, a genre-bending daredevil, and a master prose stylist, David Mitchell has become one of the leading literary voices of his generation. His hypnotic new novel, The Bone Clocks, crackles with invention and wit and sheer storytelling pleasure — it is fiction at its most spellbinding.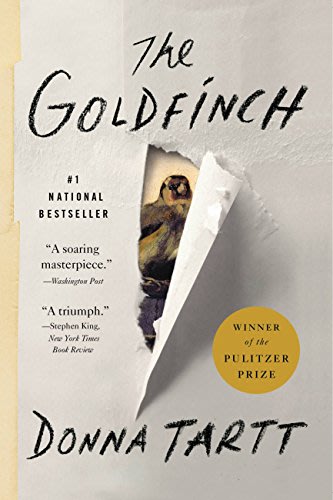 Theo Decker, a 13-year-old New Yorker, miraculously survives an accident that kills his mother. Abandoned by his father, Theo is taken in by the family of a wealthy friend. Bewildered by his strange new home on Park Avenue, disturbed by schoolmates who don't know how to talk to him, and tormented above all by his longing for his mother, he clings to the one thing that reminds him of her: a small, mysteriously captivating painting that ultimately draws Theo into the underworld of art.
As an adult, Theo moves silkily between the drawing rooms of the rich and the dusty labyrinth of an antiques store where he works. He is alienated and in love — and at the center of a narrowing, ever more dangerous circle. The Goldfinch is a mesmerizing, stay-up-all-night and tell-all-your-friends triumph, an old-fashioned story of loss and obsession, survival and self-invention, and the ruthless machinations of fate.
Japan's most highly regarded novelist now vaults into the first ranks of international fiction writers with this heroically imaginative novel, which is at once a detective story, an account of a disintegrating marriage, and an excavation of the buried secrets of World War II.
In a Tokyo suburb a young man named Toru Okada searches for his wife's missing cat. Soon he finds himself looking for his wife as well in a netherworld that lies beneath the placid surface of Tokyo. As these searches intersect, Okada encounters a bizarre group of allies and antagonists: a psychic prostitute; a malevolent yet mediagenic politician; a cheerfully morbid 16-year-old-girl; and an aging war veteran who has been permanently changed by the hideous things he witnessed during Japan's forgotten campaign in Manchuria.
Gripping, prophetic, suffused with comedy and menace, The Wind-Up Bird Chronicle is a tour de force equal in scope to the masterpieces of Mishima and Pynchon.
"Follett risks all and comes out a clear winner," extolled Publishers Weekly on the release of The Pillars of the Earth. A departure for the bestselling thriller writer, the historical epic stunned readers and critics alike with its ambitious scope and gripping humanity. Today, it stands as a testament to Follett's unassailable command of the written word and to his universal appeal.
The Pillars of the Earth tells the story of Philip, prior of Kingsbridge, a devout and resourceful monk driven to build the greatest Gothic cathedral the world has known… of Tom, the mason who becomes his architect — a man divided in his soul… of the beautiful, elusive Lady Aliena, haunted by a secret shame… and of a struggle between good and evil that will turn church against state and brother against brother.
A spellbinding epic tale of ambition, anarchy, and absolute power set against the sprawling medieval canvas of 12th-century England, this is Ken Follett's historical masterpiece.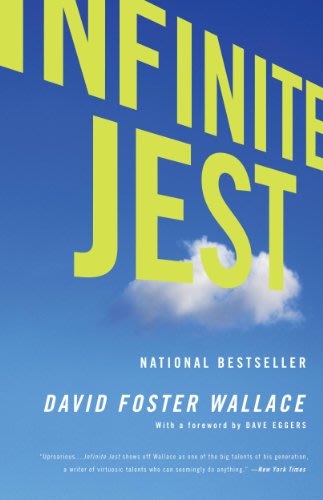 A gargantuan, mind-altering comedy about the Pursuit of Happiness in America set in an addicts' halfway house and a tennis academy, and featuring the most endearingly screwed-up family to come along in recent fiction ,Infinite Jest explores essential questions about what entertainment is and why it has come to so dominate our lives; about how our desire for entertainment affects our need to connect with other people; and about what the pleasures we choose say about who we are. Equal parts philosophical quest and screwball comedy, Infinite Jest bends every rule of fiction without sacrificing for a moment its own entertainment value. It is an exuberant, uniquely American exploration of the passions that make us human — and one of those rare books that renew the idea of what a novel can do.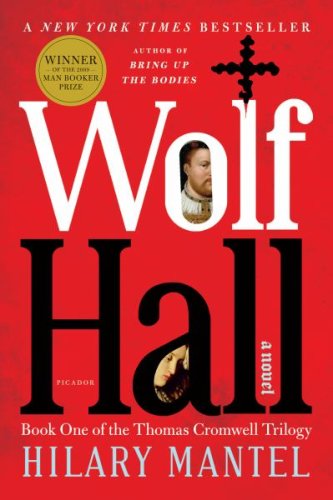 England in the 1520s is a heartbeat from disaster. If the king dies without a male heir, the country could be destroyed by civil war. Henry VIII wants to annul his marriage of twenty years, and marry Anne Boleyn. The pope and most of Europe opposes him. The quest for the king's freedom destroys his adviser, the brilliant Cardinal Wolsey, and leaves a power vacuum.
Into this impasse steps Thomas Cromwell. Cromwell is a wholly original man, a charmer and a bully, both idealist and opportunist, astute in reading people and a demon of energy: he is also a consummate politician, hardened by his personal losses, implacable in his ambition. But Henry is volatile: One day tender, one day murderous. Cromwell helps him break the opposition, but what will be the price of his triumph?
In inimitable style, Hilary Mantel presents a picture of a half-made society on the cusp of change, where individuals fight or embrace their fate with passion and courage. With a vast array of characters, overflowing with incident, the novel re-creates an era when the personal and political are separated by a hairbreadth, where success brings unlimited power but a single failure means death.
Two magicians shall appear in England. The first shall fear me; the second shall long to behold me …
The year is 1806. England is beleaguered by the long war with Napoleon, and centuries have passed since practical magicians faded into the nation's past. But scholars of this glorious history discover that one remains: The reclusive Mr Norrell whose displays of magic send a thrill through the country. Proceeding to London, he raises a beautiful woman from the dead and summons an army of ghostly ships to terrify the French. Yet the cautious, fussy Norrell is challenged by the emergence of another magician: the brilliant novice Jonathan Strange. Young, handsome and daring, Strange is the very opposite of Norrell. So begins a dangerous battle between these two great men which overwhelms the one between England and France. And their own obsessions and secret dabblings with the dark arts are going to cause more trouble than they can imagine.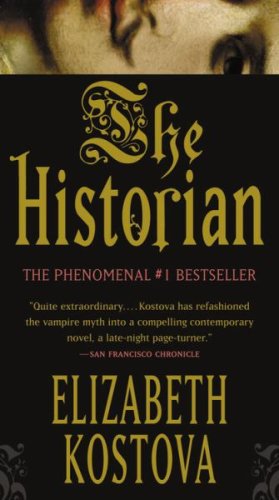 "To you, perceptive reader, I bequeath my history…."
Late one night, exploring her father's library, a young woman finds an ancient book and a cache of yellowing letters. The letters are all addressed to "My dear and unfortunate successor," and they plunge her into a world she never dreamed of-a labyrinth where the secrets of her father's past and her mother's mysterious fate connect to an inconceivable evil hidden in the depths of history. The letters provide links to one of the darkest powers that humanity has ever known-and to a centuries-long quest to find the source of that darkness and wipe it out. It is a quest for the truth about Vlad the Impaler, the medieval ruler whose barbarous reign formed the basis of the legend of Dracula. Generations of historians have risked their reputations, their sanity, and even their lives to learn the truth about Vlad the Impaler and Dracula.
Now one young woman must decide whether to take up this quest herself-to follow her father in a hunt that nearly brought him to ruin years ago, when he was a vibrant young scholar and her mother was still alive. What does the legend of Vlad the Impaler have to do with the modern world? Is it possible that the Dracula of myth truly existed-and that he has lived on, century after century, pursuing his own unknowable ends? The answers to these questions cross time and borders, as first the father and then the daughter search for clues, from dusty Ivy League libraries to Istanbul, Budapest, and the depths of Eastern Europe. In city after city, in monasteries and archives, in letters and in secret conversations, the horrible truth emerges about Vlad the Impaler's dark reign-and about a time-defying pact that may have kept his awful work alive down through the ages.
Parsing obscure signs and hidden texts, reading codes worked into the fabric of medieval monastic traditions-and evading the unknown adversaries who will go to any lengths to conceal and protect Vlad's ancient powers-one woman comes ever closer to the secret of her own past and a confrontation with the very definition of evil. Elizabeth Kostova's debut novel is an adventure of monumental proportions, a relentless tale that blends fact and fantasy, history and the present, with an assurance that is almost unbearably suspenseful-and utterly unforgettable.
Stephen King's apocalyptic vision of a world blasted by plague and tangled in an elemental struggle between good and evil remains as riveting and eerily plausible as when it was first published.
A patient escapes from a biological testing facility, unknowingly carrying a deadly weapon: a mutated strain of super-flu that will wipe out 99 percent of the world's population within a few weeks. Those who remain are scared, bewildered, and in need of a leader. Two emerge — Mother Abagail, the benevolent 108-year-old woman who urges them to build a peaceful community in Boulder, Colorado; and Randall Flagg, the nefarious "Dark Man," who delights in chaos and violence. As the dark man and the peaceful woman gather power, the survivors will have to choose between them — and ultimately decide the fate of all humanity.
At the start of this edgy and ambitiously multilayered novel, a fashion model named Charlotte Swenson emerges from a car accident in her Illinois hometown with her face so badly shattered that it takes eighty titanium screws to reassemble it. She returns to New York still beautiful but oddly unrecognizable, a virtual stranger in the world she once effortlessly occupied.
With the surreal authority of a David Lynch, Jennifer Egan threads Charlotte's narrative with those of other casualties of our infatuation with the image. There's a deceptively plain teenaged girl embarking on a dangerous secret life, an alcoholic private eye, and an enigmatic stranger who changes names and accents as he prepares an apocalyptic blow against American society. As these narratives inexorably converge, Look at Me becomes a coolly mesmerizing intellectual thriller of identity and imposture.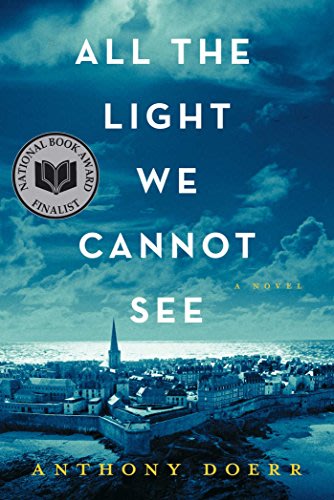 From the highly acclaimed, multiple award-winning Anthony Doerr, the beautiful, stunningly ambitious instant New York Times bestseller about a blind French girl and a German boy whose paths collide in occupied France as both try to survive the devastation of World War II. Marie-Laure lives with her father in Paris near the Museum of Natural History, where he works as the master of its thousands of locks. When she is six, Marie-Laure goes blind and her father builds a perfect miniature of their neighborhood so she can memorize it by touch and navigate her way home. When she is 12, the Nazis occupy Paris and father and daughter flee to the walled citadel of Saint-Malo, where Marie-Laure's reclusive great-uncle lives in a tall house by the sea. With them they carry what might be the museum's most valuable and dangerous jewel.
In a mining town in Germany, the orphan Werner grows up with his younger sister, enchanted by a crude radio they find. Werner becomes an expert at building and fixing these crucial new instruments, a talent that wins him a place at a brutal academy for Hitler Youth, then a special assignment to track the resistance. More and more aware of the human cost of his intelligence, Werner travels through the heart of the war and, finally, into Saint-Malo, where his story and Marie-Laure's converge.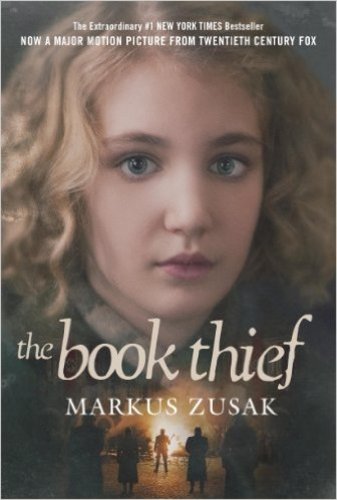 It is 1939. Nazi Germany. The country is holding its breath. Death has never been busier, and will become busier still.
Liesel Meminger is a foster girl living outside of Munich, who scratches out a meager existence for herself by stealing when she encounters something she can't resist-books. With the help of her accordion-playing foster father, she learns to read and shares her stolen books with her neighbors during bombing raids as well as with the Jewish man hidden in her basement.
In superbly crafted writing that burns with intensity, award-winning author Markus Zusak, author of I Am the Messenger, has given us one of the most enduring stories of our time.
Which of these do you recommend? Tell us in the comments!
Want access to free & bargain ebooks? Sign up for BookBub here.
Comments