Whether you've finally finished watching Netflix's four-part revival, Gilmore Girls: A Year in the Life, or you're just a long-time fan of the series, let's be honest: Every time you leave Stars Hollow, you probably feel a little bummed out. After all, it's hard not to adore the fast-talking, caffeine-loving mother-daughter duo or the quirky, delightful world they inhabit. But lucky for you, you don't have to! Grab a fresh cup of coffee, settle into a comfy chair, and get ready to dig into some of these terrific books, all based on your favorite Gilmore Girls characters. Publishers' descriptions included.
Lorelai Gilmore
Wild by Cheryl Strayed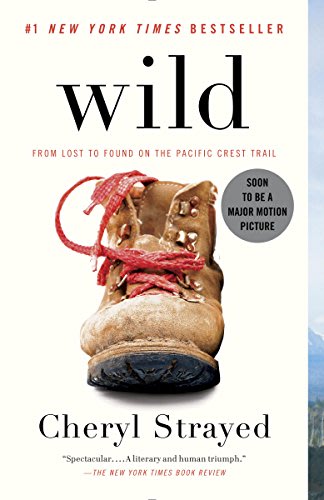 At 22, Cheryl Strayed thought she had lost everything. In the wake of her mother's death, her family scattered and her own marriage was soon destroyed. Four years later, with nothing more to lose, she made the most impulsive decision of her life. With no experience or training, driven only by blind will, she would hike more than a thousand miles of the Pacific Crest Trail from the Mojave Desert through California and Oregon to Washington State — and she would do it alone. Told with suspense and style, sparkling with warmth and humor, Wild powerfully captures the terrors and pleasures of one young woman forging ahead against all odds on a journey that maddened, strengthened, and ultimately healed her.
Why Lorelai fans will love it: Strayed's story celebrates a free-spirited and independent nature, just like Lorelai's. In the revival, we see just how much this nonfiction read resonates with her.
Rory Gilmore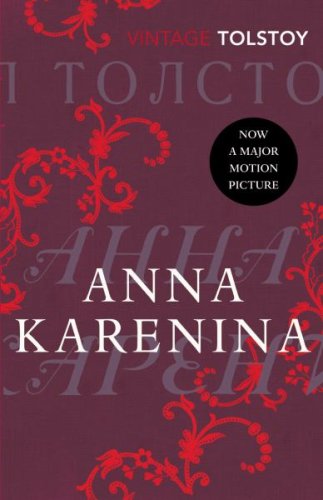 Anna Karenina is a novel of unparalleled richness and complexity, set against the backdrop of Russian high society. Tolstoy charts the course of the doomed love affair between Anna, a beautiful married woman, and Count Vronsky, a wealthy army officer who pursues Anna after becoming infatuated with her at a ball. Although she initially resists his charms Anna eventually succumbs, falling passionately in love and setting in motion a chain of events that lead to her downfall. In this extraordinary novel Tolstoy seamlessly weaves together the lives of dozens of characters, while evoking a love so strong that those who experience it are prepared to die for it.
Why Rory fans will love it: Anyone who's watched Gilmore Girls knows that Rory's a major bookworm, and this classic is one of her favorites. Its complex cast of characters, philosophical ponderings, and romantic themes will resonate with bookish types like Rory.
Luke Danes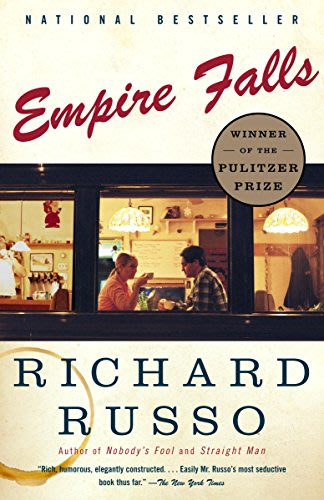 Welcome to Empire Falls, a blue-collar town full of abandoned mills whose citizens surround themselves with the comforts and feuds provided by lifelong friends and neighbors and who find humor and hope in the most unlikely places, in this Pulitzer Prize-winning novel by Richard Russo.
Miles Roby has been slinging burgers at the Empire Grill for 20 years, a job that cost him his college education and much of his self-respect. What keeps him there? It could be his bright, sensitive daughter Tick, who needs all his help surviving the local high school. Or maybe it's Janine, Miles' soon-to-be ex-wife, who's taken up with a noxiously vain health-club proprietor. Or perhaps it's the imperious Francine Whiting, who owns everything in town — and seems to believe that "everything" includes Miles himself. In Empire Falls, Richard Russo delves deep into the blue-collar heart of America in a work that overflows with hilarity, heartache, and grace.
Why Luke fans will love it: Full of warmth and color, this read about a rural working-class town features a hard-working restaurant owner you'll root for, just like Luke.
Jess Mariano
A Heartbreaking Work of Staggering Genius is the moving memoir of a college senior who, in the space of five weeks, loses both of his parents to cancer and inherits his eight-year-old brother. Here is an exhilarating debut that manages to be simultaneously hilarious and wildly inventive as well as a deeply heartfelt story of the love that holds a family together.
Why Jess fans will love it: Right from the start, Jess feels like the literary counterpart to Rory (and in some fans' opinions, the love she's destined for all along). This incredible memoir of loss and triumph is a perfect fit for fans of Stars Hollow's brooding bad boy.
Emily Gilmore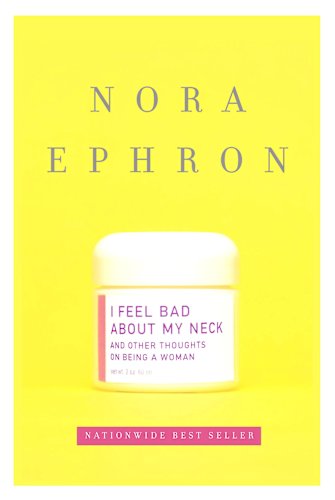 With her disarming, intimate, completely accessible voice, and dry sense of humor, Nora Ephron shares with us her ups and downs in I Feel Bad About My Neck, a candid, hilarious look at women who are getting older and dealing with the tribulations of maintenance, menopause, empty nests, and life itself.
Ephron chronicles her life as an obsessed cook, passionate city dweller, and hapless parent. But mostly she speaks frankly and uproariously about life as a woman of a certain age. Utterly courageous, uproariously funny, and unexpectedly moving in its truth telling, I Feel Bad About My Neck is a scrumptious, irresistible treat of a book, full of truths, laugh out loud moments that will appeal to readers of all ages.
Why Emily fans will love it: Though Nora Ephron's hilarious and heartwarming collection of stories may lack the proper level of decorum for Emily's tastes, it addresses growing older with intelligence and honesty — something Emily and her supporters are sure to appreciate.
Richard Gilmore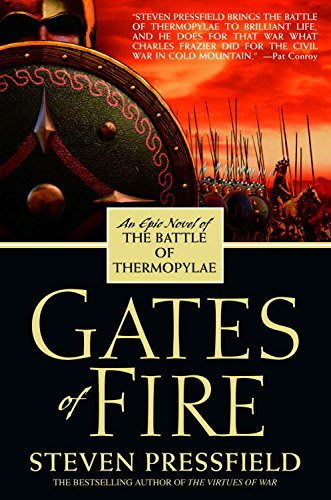 At Thermopylae, a rocky mountain pass in northern Greece, the feared and admired Spartan soldiers stood three hundred strong. Theirs was a suicide mission, to hold the pass against the invading millions of the mighty Persian army.
Day after bloody day they withstood the terrible onslaught, buying time for the Greeks to rally their forces. Born into a cult of spiritual courage, physical endurance, and unmatched battle skill, the Spartans would be remembered for the greatest military stand in history — one that would not end until the rocks were awash with blood, leaving only one gravely injured Spartan squire to tell the tale…
Why Richard fans will love it: The patriarch of the Gilmore clan, Richard had kind, smart, and has a voracious appetite for books — the bigger the better. A historical fiction read deeply rooted in fact is just the pick for bibliophiles like Richard.
Sookie St. James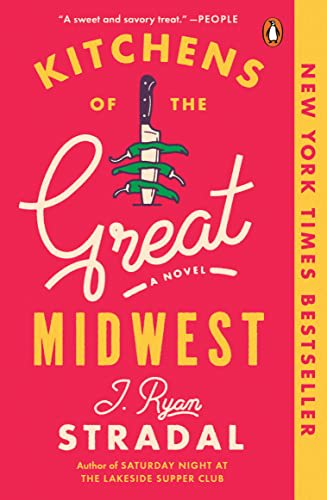 Kitchens of the Great Midwest is a novel about a young woman with a once-in-a-generation palate who becomes the iconic chef behind the country's most coveted dinner reservation. It was selected as a best book of the year by Amazon, BookPage, LibraryReads, and NPR.
When Lars Thorvald's wife, Cynthia, falls in love with wine — and a dashing sommelier — he's left to raise their baby, Eva, on his own. He's determined to pass on his love of food to his daughter — starting with puréed pork shoulder. As Eva grows, she finds her solace and salvation in the flavors of her native Minnesota. From Scandinavian lutefisk to hydroponic chocolate habaneros, each ingredient represents one part of Eva's journey as she becomes the star chef behind a legendary and secretive pop-up supper club, culminating in an opulent and emotional feast that's a testament to her spirit and resilience.
Each chapter in J. Ryan Stradal's startlingly original debut tells the story of a single dish and character, at once capturing the zeitgeist of the Midwest, the rise of foodie culture, and delving into the ways food creates community and a sense of identity. By turns quirky, hilarious, and vividly sensory, Kitchens of the Great Midwest is an unexpected mother-daughter story about the bittersweet nature of life — its missed opportunities and its joyful surprises. It marks the entry of a brilliant new talent.
Why Sookie fans will love it: In the Gilmore Girls universe, no chef will ever come close to Sookie's talent (not even Dan Barber). This heartwarming book features a similarly super-talented female chef, and captures all the joy and quirkiness of Sookie's personality.
Logan Huntzberger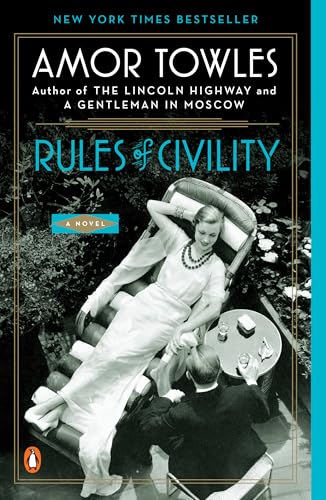 This "wonderful" (Chicago Tribune) and "sharply stylish" (Boston Globe) debut novel presents the story of a young woman whose life is on the brink of transformation.
On the last night of 1937, 25-year-old Katey Kontent is in a second-rate Greenwich Village jazz bar when Tinker Grey, a handsome banker, happens to sit down at the neighboring table. This chance encounter and its startling consequences propel Katey on a year-long journey into the upper echelons of New York society — where she will have little to rely upon other than a bracing wit and her own brand of cool nerve. With its sparkling depiction of New York's social strata, its intricate imagery and themes, and its immensely appealing characters, Rules of Civility won the hearts of readers and critics alike.
Why Logan fans will love it: Towles's book has all the glitz and glamour we can't help but love about Logan, and follows the relationship between a brainy woman and a wealthy banker trying to break out of his bad boy ways. Sound familiar?
Lane Kim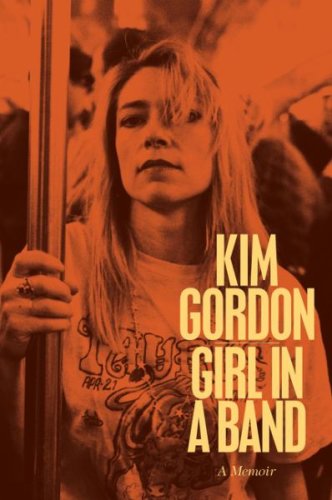 For many, Kim Gordon, vocalist, bassist and founding member of Sonic Youth, has always been the epitome of cool.
Sonic Youth is one of the most influential and successful bands to emerge from the post-punk New York scene, and their legacy continues to loom large over the landscape of indie rock and American pop culture. Almost as celebrated as the band's defiantly dissonant sound was the marriage between Gordon and her husband, fellow Sonic Youth founder and lead guitarist Thurston Moore. So when Matador Records released a statement in the fall of 2011 announcing that — after 27 years — the two were splitting, fans were devastated. In the middle of a crazy world, they'd seemed so solid.
What did this mean? What comes next? What came before?
In Girl in a Band, the famously reserved superstar speaks candidly about her past and the future. From her childhood in the sunbaked suburbs of Southern California, growing up with a mentally ill sibling who often sapped her family of emotional capital, to New York's downtown art and music scene in the eighties and nineties and the birth of a band that would pave the way for acts like Nirvana, as well as help inspire the Riot Grrl generation, here is an edgy and evocative portrait of a life in art.
Exploring the artists, musicians, and writers who influenced Gordon, and the relationship that defined her life for so long, Girl in a Band is filled with the sights and sounds of a pre-Internet world and is a deeply personal portrait of a woman who has become an icon.
Why Lane fans will love it: All Gilmore Girls fans know that Lane was the hippest person to inhabit Stars Hollow, and even if she didn't end up becoming the greatest punk rock drummer of all time, she's still a major music aficionado. Follow the life of another female musical talent — a rock legend, no less — in this revealing and exciting memoir.
Dean Forester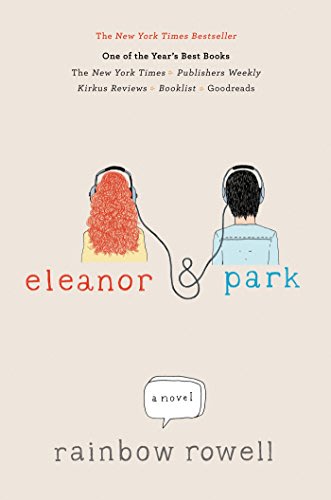 Bono met his wife in high school, Park says. So did Jerry Lee Lewis, Eleanor answers. I'm not kidding, he says. You should be, she says, we're 16. What about Romeo and Juliet? Shallow, confused, then dead. I love you, Park says. Wherefore art thou, Eleanor answers. I'm not kidding, he says. You should be. Set over the course of one school year in 1986, this is the story of two misfits — smart enough to know that first love almost never lasts, but brave and desperate enough to try. When Eleanor meets Park, you'll remember your own first love — and just how hard it pulled you under.
Why Dean fans will love it: This pick is for the fans who believe Rory's first love is her true love. A young adult romance about two ultra-quirky, star-crossed lovers, Eleanor & Park explores the themes of first love, devotion, and growing up that we see in Dean and Rory's relationship.
Which Gilmore Girls character is your favorite? Share in the comments!
Want access to free & bargain ebooks? Sign up for BookBub here.
Comments