Do you love heart-pounding mystery and suspense but are also a sucker for romance? This winter, you don't have to choose between cold-blooded killers and passionate love stories: There are plenty of big romantic suspense books coming out between now and March! These action-packed books will get your pulse racing in more ways than one. Publishers' descriptions included.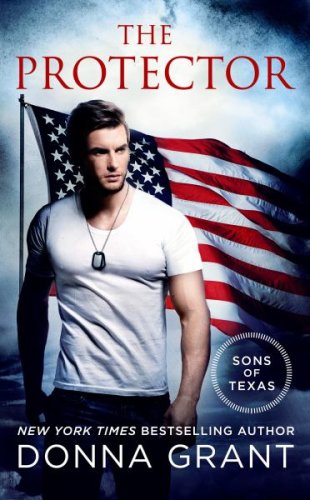 The second book in New York Times bestselling author Donna's Grant's thrilling Sons of Texas series!
Everything's hotter in Texas…
When Marine Force Recon Captain Cullen Loughman learns that his father's been kidnapped, he will do whatever it takes to find him. In order to achieve his mission, Cullen will need to team up with the best of the best'someone who just happens to be the most stunning woman he's ever laid eyes on…
This isn't the first rodeo for ex-Air Force pilot Mia Carter. Still, Cullen's bad-boy good looks and charm are distracting her from duty… and it appears that the feeling is mutual.
As Mia and Cullen make their descent into a dark, dangerous world, their attraction reaches the boiling point. But is their desire worth the risk when a ruthless enemy is waiting in the wings, or will their Lone Star love conquer all in The Protector?
New York Times bestselling author Elle James's chilling romance brings together a billionaire and his beautiful bodyguard!
In a Gothic mansion on a windy coast, former soldier Dixie Reeves and her client, billionaire Andrew Stratford, are in grave danger. The single dad has hired her to help him protect his daughter from a mysterious threat. As their enemy closes in, even tough-as-nails Dixie has to hold her nerve… and keep her guard up to stop herself from falling for Andrew and his adorable little girl. The long nights pass, and Dixie and her handsome boss can't deny they're barreling toward the kind of love that changes lives. That is, if they can somehow keep their instant family safe from the danger at the door!
Surrender by Lisa Renee Jones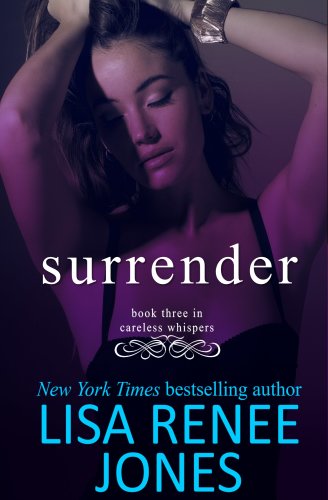 New York Times bestselling author Lisa Renee Jones returns with the third book in the sexy, suspenseful Careless Whispers series.
Passion burns fiercely hot between Ella Ferguson and Kayden Wilkens, the man who held secrets and lies in his hands, and then allowed them to fall into hers. But even though he has become her anchor — helping her recover from amnesia after finding her unconscious in an alley, and allowing her into his secret world — all is not what it seems. Kayden still has secrets, and pieces of Ella's past are still shrouded in the darkness of her mind, while the powerful man who hunts her will not stop until she is his. In this final, explosive novel in the Careless Whispers series, Ella discovers that while her life with Kayden didn't begin in that dark alley… It could easily end there.
Trust the enemy?
Desperate to escape her kidnappers, Kody Cameron can turn to only one man… and he's holding a gun. Outnumbered and trapped in the deadly Everglades, she has little recourse, but something in this captor's eyes makes her believe she can trust him. Does she dare to take the risk?
Undercover agent Nick Connolly has met Kody before and knows she might very well blow his cover. Though determined to maintain his facade, he can't let Kody die. He won't. And his decision to change his own rules of law and order are about to make all hell break loose.
FBI special agent Mercy Kilpatrick has been waiting her whole life for disaster to strike. A prepper since childhood, Mercy grew up living off the land — and off the grid — in rural Eagle's Nest, Oregon. Until a shocking tragedy tore her family apart and forced her to leave home. Now a predator known as the cave man is targeting the survivalists in her hometown, murdering them in their homes, stealing huge numbers of weapons, and creating federal suspicion of a possible domestic terrorism event. But the crime scene details are eerily familiar to an unsolved mystery from Mercy's past.
Sent by the FBI to assist local law enforcement, Mercy returns to Eagle's Nest to face the family who shunned her while maintaining the facade of a law-abiding citizen. There, she meets police chief Truman Daly, whose uncle was the cave man's latest victim. He sees the survivalist side of her that she desperately tries to hide, but if she lets him get close enough to learn her secret, she might not survive the fallout…
He can protect anything except his heart.
Leese Phelps's road hasn't been an easy one, but it's brought him to the perfect job — working for the elite Body Armor security agency. And what his newest assignment lacks in size, she makes up for in fire and backbone. But being drawn to Catalina Nicholson is a dangerous complication, especially since it could be the very man who hired Leese who's threatening her.
What Catalina knows could get her killed. But who'd believe the sordid truth about her powerful stepfather? Beyond Leese's ripped body and brooding gaze is a man of impeccable honor. He's the last person she expects to trust — and the first who's ever made her feel safe. And he's the only one who can help her expose a deadly secret, if they can just stay alive long enough…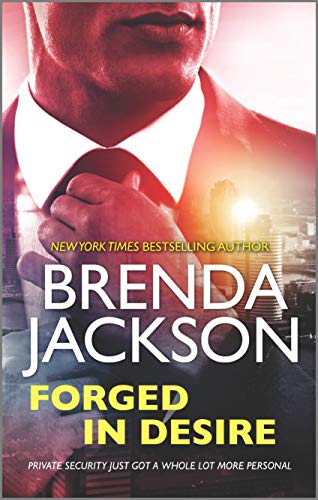 Strong enough to protect her. Bold enough to love her.
When good girl Margo Connelly becomes Lamar "Striker" Jennings's latest assignment, she knows she's in trouble. And not just because he's been hired to protect her from an underworld criminal. The reformed bad boy's appeal is breaching all her defenses, and as the threats against her increase, Margo isn't sure which is more dangerous: the gangster targeting her, or the far too alluring protector tempting her to let loose.
Though Striker's now living on the right side of the law, he's convinced his troubled past keeps Margo out of his league. But physical chemistry explodes into full-blown passion when they go on the run together. Surrendering to desire could be a deadly distraction — or finally prove that he's the only man qualified to keep her safe, and win her love.
Release date: January 31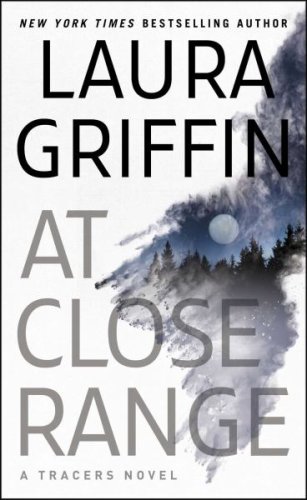 New York Times bestselling author Laura Griffin "delivers the goods" (Publishers Weekly) again with the eleventh title in the gritty, heart-pounding Tracers series.
When a lakeside tryst ends in a double murder, police detective Daniele Harper arrives on the scene determined to get answers. Clues are everywhere, but nothing adds up. Dani turns to the Delphi Center crime lab for help, but soon regrets it when her secret attraction to their chief firearms examiner threatens to distract her from the most important case of her career.
As a ballistics expert and former Navy SEAL, Scott Black knows firearms, and he knows he can help Dani unravel her case. Scott has managed to hide his interest in his best friend's younger sister for years, but when her investigation brings them together, the sparks between them quickly burn out of control. Scott resolves to keep his hands off Dani and his eyes on the goal — identifying a killer. But when that killer zeroes in on her, all bets are off. There isn't a line Scott won't cross to convince Dani to trust him so that he can help her take down a ruthless murderer who has her in his sights.
Release date: January 31
At Brodie Operations Security Service, Inc., following your instincts is company policy…
M. Cassidy — Luke Brodie had heard the name before, some novice bounty hunter working Seattle, catching tricky skips with more success than a newcomer should expect. But the dark curls, sparkly top, and impressive cleavage were not what Brodie had pictured.
Emma Cassidy is tough and smart and sexy as hell. She's also popping up a step ahead of him every time he's close to the capture he wants most… and there's no room for learning on the trail of this monster.
Emma has idolized Luke Brodie, the bounty hunter who can bring anyone in. The big man in the soft shoes, with a face like a fallen angel and a reputation for breaking hearts. Watching him in action is intoxicating. But her fight with Rudy Vance is fiercely personal. If he gets too close, Brodie will find out just how ferocious she can be…
Release date: January 31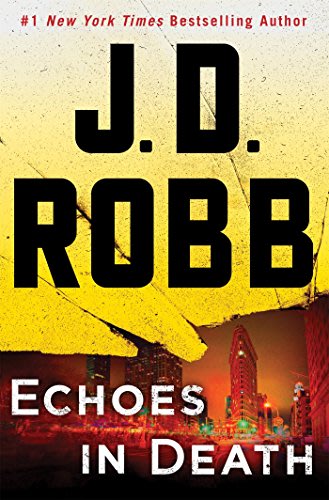 As NY Lt. Eve Dallas and her billionaire husband Roarke are driving home, a young woman — dazed, naked, and bloody — suddenly stumbles out in front of their car. Roarke slams on the brakes and Eve springs into action.
Daphne Strazza is rushed to the ER, but it's too late for her husband Dr. Anthony Strazza. A brilliant orthopedic surgeon, he now lies dead amid the wreckage of his obsessively organized town house, his three safes opened and emptied. Daphne would be a valuable witness, but in her terror and shock the only description of the perp she can offer is repeatedly calling him "the devil"…
While it emerges that Dr. Strazza was cold, controlling, and widely disliked, this is one case where the evidence doesn't point to the spouse. So Eve and her team must get started on the legwork, interviewing everyone from dinner-party guests to professional colleagues to caterers, in a desperate race to answer some crucial questions:
What does the devil look like? And where will he show up next?
Release date: February 7
Her power-hungry husband takes pleasure in her pain, but she's done playing the victim.
Three years ago, ex-operative Sophie Jordan made the mistake of falling in love — and marrying — her target. Now she's paying for it tenfold. Her husband might be one of the sexiest men alive, but he's also a psychopath. She's been a virtual prisoner, and the time has come for retribution — and escape.
Undercover agent Malcolm Gunnison has his orders: Get intel from Sophie's arms-dealer husband, then kill him. He plans to get rid of her, too, if she gets in his way, but he's unprepared when she gets under his skin instead. Whose side is she on? And what is she hiding behind those mesmerizing eyes?
Sophie vowed to never fall for another man again, but this sexy undercover agent is different. With danger mounting, can Malcolm and Sophie trust each other — and their growing passion — enough to get out of this operation alive?
Release date: February 14
Till Death by Jennifer L. Armentrout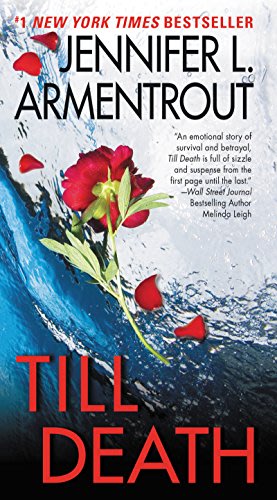 In New York Times bestselling author Jennifer L. Armentrout's gripping new novel, a young woman comes home to reclaim her life — even as a murderer plots to end it…
It's been ten years since Sasha Keaton left her West Virginia hometown… since she escaped the twisted serial killer known as the Groom. Returning to help run her family inn means being whole again, except for one missing piece. The piece that falls into place when Sasha's threatened — and FBI agent Cole Landis vows to protect her the way he couldn't a decade ago.
First one woman disappears; then another, and all the while, disturbing calling cards are left for the sole survivor of the Groom's reign of terror. Cole's never forgiven himself for not being there when Sasha was taken, but he intends to make up for it now… because under the quirky sexiness Cole first fell for is a steely strength that only makes him love Sasha more.
But someone is watching. Waiting. And Sasha's first mistake could be her last.
Release date: February 28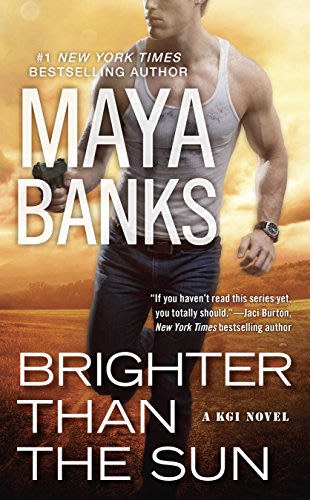 The Kelly Group International (KGI): A super-elite, top secret, family-run business.
Qualifications: High intelligence, rock-hard body, military background.
Mission: Hostage/kidnap victim recovery. Intelligence gathering. Handling jobs the U.S. government can't…
As the last unattached member of the Kelly clan, Joe is more than ready to risk life and limb on any mission he's assigned to, but when it comes to love, he'll keep his distance. He's content to watch his brothers become thoroughly domesticated.
Zoe's had nothing but heartbreak in her life, and she's determined to start over with a completely new identity, thanks to her college friend, Rusty Kelly. But it's the gorgeous smile and tender words of Joe Kelly that begin to weaken her resolve to never risk her heart again. And Joe will have to put everything on the line to save Zoe, when secrets of her past resurface — and threaten to tear them apart…
Release date: March 7
What romantic suspense book are you excited to read this year? Let us know in the comments! 
Want access to free & bargain ebooks? Sign up for BookBub here.
Comments