Lunar New Year, which typically lasts for about two weeks, begins on January 28. Millions of people around the world are getting ready to join in the incredible festivities in store for this holiday. Not only is Lunar New Year a time of giving thanks and connecting with family, it can also be a terrific time to add new books to your reading list! Kick the Year of the Rooster off to a great start by reading one of these powerful books from well-known and emerging Asian-American authors. Publishers' descriptions included below.
Lily is haunted by memories — of who she once was, and of a person, long gone, who defined her existence. She has nothing but time now, as she recounts the tale of Snow Flower, and asks the gods for forgiveness.
In 19th-century China, when wives and daughters were foot-bound and lived in almost total seclusion, the women in one remote Hunan county developed their own secret code for communication: nu shu ("women's writing"). Some girls were paired with laotongs, "old sames," in emotional matches that lasted throughout their lives. They painted letters on fans, embroidered messages on handkerchiefs, and composed stories, thereby reaching out of their isolation to share their hopes, dreams, and accomplishments.
With the arrival of a silk fan on which Snow Flower has composed for Lily a poem of introduction in nu shu, their friendship is sealed and they become "old sames" at the tender age of seven. As the years pass, through famine and rebellion, they reflect upon their arranged marriages, loneliness, and the joys and tragedies of motherhood. The two find solace, developing a bond that keeps their spirits alive. But when a misunderstanding arises, their lifelong friendship suddenly threatens to tear apart.
Snow Flower and the Secret Fan is a brilliantly realistic journey back to an era of Chinese history that is as deeply moving as it is sorrowful. With the period detail and deep resonance of Memoirs of a Geisha, this lyrical and emotionally charged novel delves into one of the most mysterious of human relationships: female friendship.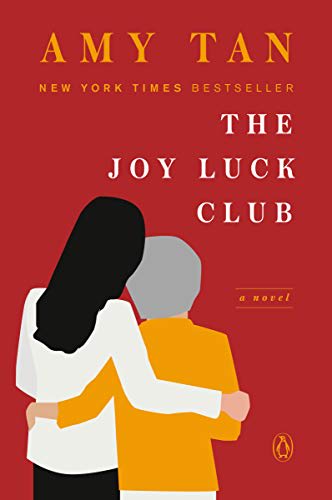 This widely acclaimed bestseller spans two countries and two generations, following a group of Chinese women who meet to play mah jong, invest money and tell the secret stories of their lives. They call their gathering the Joy Luck Club.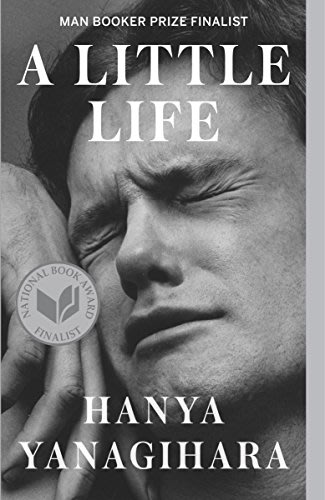 Brace yourself for the most astonishing, challenging, upsetting, and profoundly moving book in many a season. An epic about love and friendship in the 21st century that goes into some of the darkest places fiction has ever traveled and yet somehow improbably breaks through into the light. Truly an amazement — and a great gift for its readers.
When four classmates from a small Massachusetts college move to New York to make their way, they're broke, adrift, and buoyed only by their friendship and ambition. There is kind, handsome Willem, an aspiring actor; JB, a quick-witted, sometimes cruel Brooklyn-born painter seeking entry to the art world; Malcolm, a frustrated architect at a prominent firm; and withdrawn, brilliant, enigmatic Jude, who serves as their center of gravity. Over the decades, their relationships deepen and darken, tinged by addiction, success, and pride. Yet their greatest challenge, each comes to realize, is Jude himself, by midlife a terrifyingly talented litigator yet an increasingly broken man, his mind and body scarred by an unspeakable childhood, and haunted by what he fears is a degree of trauma that he'll not only be unable to overcome — but that will define his life forever.
In rich and resplendent prose, Yanagihara has fashioned a tragic and transcendent hymn to brotherly love, a masterful depiction of heartbreak, and a dark examination of the tyranny of memory and the limits of human endurance.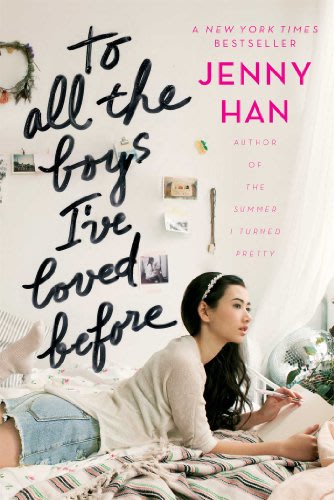 Lara Jean's love life goes from imaginary to out of control in this heartfelt novel from the New York Times bestselling author of The Summer I Turned Pretty series.
What if all the crushes you ever had found out how you felt about them… all at once?
Lara Jean Song keeps her love letters in a hatbox her mother gave her. They aren't love letters that anyone else wrote for her; these are ones she's written. One for every boy she's ever loved — five in all. When she writes, she pours out her heart and soul and says all the things she would never say in real life, because her letters are for her eyes only. Until the day her secret letters are mailed, and suddenly, Lara Jean's love life goes from imaginary to out of control.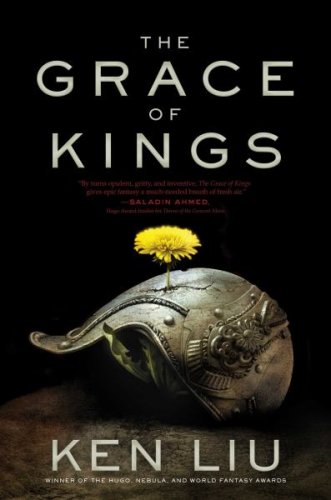 Two men rebel together against tyranny — and then become rivals — in this first sweeping book of an epic fantasy series from Ken Liu, recipient of Hugo, Nebula, and World Fantasy awards. Hailed as one of the best books of 2015 by NPR.
Wily, charming Kuni Garu, a bandit, and stern, fearless Mata Zyndu, the son of a deposed duke, seem like polar opposites. Yet, in the uprising against the emperor, the two quickly become the best of friends after a series of adventures fighting against vast conscripted armies, silk-draped airships, and shapeshifting gods. Once the emperor has been overthrown, however, they each find themselves the leader of separate factions — two sides with very different ideas about how the world should be run and the meaning of justice.
Fans of intrigue, intimate plots, and action will find a new series to embrace in The Dandelion Dynasty.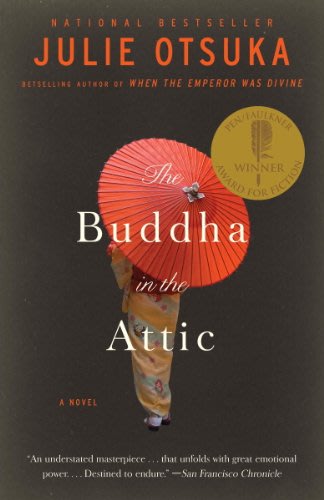 A gorgeous novel by the celebrated author of When the Emperor Was Divine that tells the story of a group of young women brought from Japan to San Francisco as "picture brides" nearly a century ago. In eight unforgettable sections, The Buddha in the Attic traces the extraordinary lives of these women, from their arduous journeys by boat, to their arrival in San Francisco and their tremulous first nights as new wives; from their experiences raising children who would later reject their culture and language, to the deracinating arrival of war. Once again, Julie Otsuka has written a spellbinding novel about identity and loyalty, and what it means to be an American in uncertain times.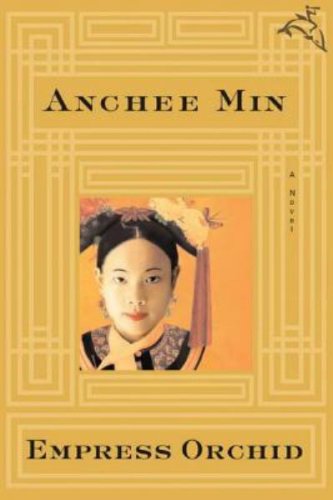 From a master of the historical novel, Empress Orchid sweeps readers into the heart of the Forbidden City to tell the fascinating story of a young concubine who becomes China's last empress. Min introduces the beautiful Tzu Hsi, known as Orchid, and weaves an epic of a country girl who seized power through seduction, murder, and endless intrigue. When China is threatened by enemies, she alone seems capable of holding the country together.
In this "absorbing companion piece to her novel Becoming Madame Mao" (New York Times), readers and reading groups will once again be transported by Min's lavish evocation of the Forbidden City in its last days of imperial glory and by her brilliant portrait of a flawed yet utterly compelling woman who survived, and ultimately dominated, a male world.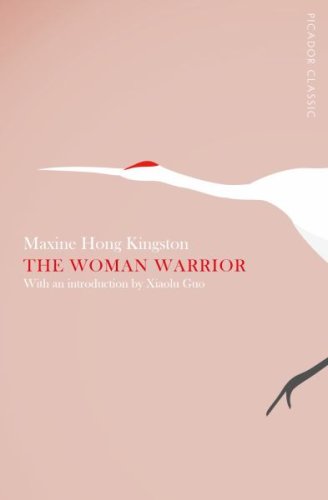 A classic memoir set during the Chinese revolution of the 1940s and inspired by folklore, providing a unique insight into the life of an immigrant in America.
When we Chinese girls listened to the adults talking-story, we learned that we failed if we grew up to be but wives or slaves. We could be heroines, swordswomen. Throughout her childhood, Maxine Hong Kingston listened to her mother's mesmerizing tales of a China where girls are worthless, tradition is exalted and only a strong, wily woman can scratch her way upwards. Growing up in a changing America, surrounded by Chinese myth and memory, this is her story of two cultures and one trenchant, lyrical journey into womanhood. Complex and beautiful, angry and adoring, Maxine Hong Kingston's The Woman Warrior is a seminal piece of writing about emigration and identity. It won the National Book Critics Circle Award in 1976 and is widely hailed as a feminist classic.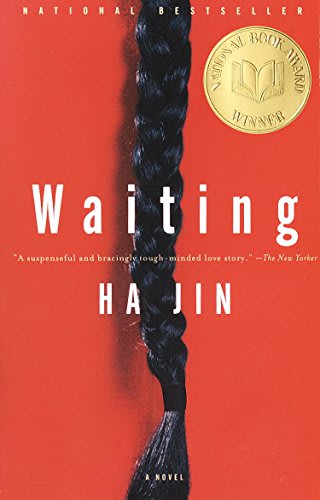 In Waiting, PEN/Hemingway Award-winning author Ha Jin draws on his intimate knowledge of contemporary China to create a novel of unexpected richness and feeling. This is the story of Lin Kong, a man living in two worlds, struggling with the conflicting claims of two utterly different women as he moves through the political minefields of a society designed to regulate his every move and stifle the promptings of his innermost heart.
For more than 17 years, this devoted and ambitious doctor has been in love with an educated, clever, modern woman, Manna Wu. But back in the traditional world of his home village lives the wife his family chose for him when he was young — a humble and touchingly loyal woman, whom he visits in order to ask, again and again, for a divorce. In a culture in which the ancient ties of tradition and family still hold sway and where adultery discovered by the Party can ruin lives forever, Lin's passionate love is stretched ever more taut by the passing years. Every summer, his compliant wife agrees to a divorce but then backs out. This time, Lin promises, will be different.
Tracing these lives through their summer of decision and beyond, Ha Jin vividly conjures the texture of daily life in a place where the demands of human longing must contend with the weight of centuries of custom. Waiting charms and startles us with its depiction of a China that remains hidden to Western eyes even as it moves us with its piercing vision of the universal complications of love.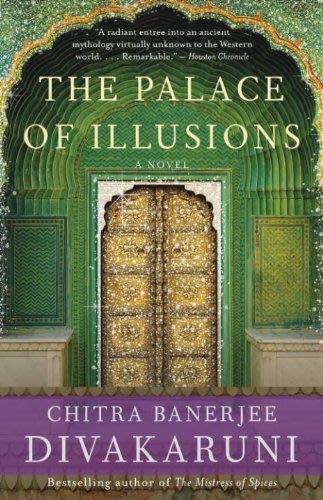 Taking us back to a time that is half history, half myth and wholly magical, bestselling author Chitra Banerjee Divakaruni gives voice to Panchaali, the fire-born heroine of the Mahabharata, as she weaves a vibrant retelling of an ancient epic saga. Married to five royal husbands who have been cheated out of their father's kingdom, Panchaali aids their quest to reclaim their birthright, remaining at their side through years of exile and a terrible civil war. But she cannot deny her complicated friendship with the enigmatic Krishna — or her secret attraction to the mysterious man who is her husbands' most dangerous enemy — as she is caught up in the ever-manipulating hands of fate.
With his three critically acclaimed novels, Chang-rae Lee has established himself as one of the most talented writers of contemporary literary fiction. Now, with The Surrendered, Lee has created a book that amplifies everything we've seen in his previous works, and reads like nothing else. It is a brilliant, haunting, heartbreaking story about how love and war inalterably change the lives of those they touch.
June Han was only a girl when the Korean War left her orphaned; Hector Brennan was a young GI who fled the petty tragedies of his small town to serve his country. When the war ended, their lives collided at a Korean orphanage where they vied for the attentions of Sylvie Tanner, the beautiful yet deeply damaged missionary wife whose elusive love seemed to transform everything. Thirty years later and on the other side of the world, June and Hector are reunited in a plot that will force them to come to terms with the mysterious secrets of their past, and the shocking acts of love and violence that bind them together.
As Lee unfurls the stunning story of June, Hector, and Sylvie, he weaves a profound meditation on the nature of heroism and sacrifice, the power of love, and the possibilities for mercy, salvation, and surrendering oneself to another. Combining the complex themes of identity and belonging of Native Speaker and A Gesture Life with the broad range, energy, and pure storytelling gifts of Aloft, Chang-rae Lee has delivered his most ambitious, exciting, and unforgettable work yet. It is a mesmeriz­ing novel, elegantly suspenseful and deeply affecting.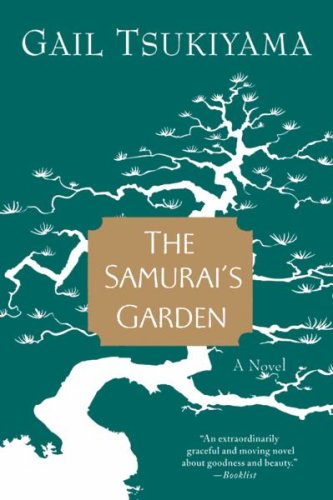 The daughter of a Chinese mother and a Japanese father, Tsukiyama uses the Japanese invasion of China during the late 1930s as a somber backdrop for her unusual story about a 20-year-old Chinese painter named Stephen who is sent to his family's summer home in a Japanese coastal village to recover from a bout with tuberculosis. Here he is cared for by Matsu, a reticent housekeeper and a master gardener. Over the course of a remarkable year, Stephen learns Matsu's secret and gains not only physical strength, but also profound spiritual insight. Matsu is a samurai of the soul, a man devoted to doing good and finding beauty in a cruel and arbitrary world, and Stephen is a noble student, learning to appreciate Matsu's generous and nurturing way of life and to love Matsu's soulmate, gentle Sachi, a woman afflicted with leprosy.
The night before Janie's sister, Hannah, is born, her grandmother tells her a story: Since the Japanese occupation of Korea, their family has lost a daughter in every generation, and Janie is told to keep Hannah safe. Years later, when Hannah inexplicably cuts all ties and disappears, Janie goes to find her. Thus begins a journey that will force her to confront her family's painful silence, the truth behind her parents' sudden move to America 20 years earlier, and her own conflicted feelings toward Hannah.
Weaving Korean folklore within a modern narrative of immigration and identity, Forgotten Country is a fierce exploration of the inevitability of loss, the conflict between obligation and freedom, and a family struggling to find its way out of silence and back to one another.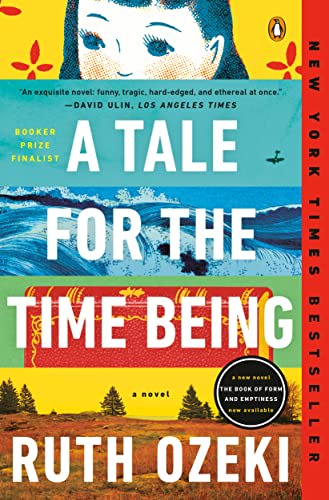 In Tokyo, 16-year-old Nao has decided there's only one escape from her aching loneliness and her classmates' bullying. But before she ends it all, Nao first plans to document the life of her great grandmother, a Buddhist nun who's lived more than a century. A diary is Nao's only solace — and will touch lives in ways she can scarcely imagine. Across the Pacific, we meet Ruth, a novelist living on a remote island who discovers a collection of artifacts washed ashore in a Hello Kitty lunchbox — possibly debris from the devastating 2011 tsunami. As the mystery of its contents unfolds, Ruth is pulled into the past, into Nao's drama and her unknown fate, and forward into her own future.
Full of Ozeki's signature humor and deeply engaged with the relationship between writer and reader, past and present, fact and fiction, quantum physics, history, and myth, A Tale for the Time Being is a brilliantly inventive, beguiling story of our shared humanity and the search for home.
From a writer praised by Junot Diaz as "the fire, in my opinion, and the light," a mesmerizing novel that follows one woman's rise from circus rider to courtesan to world-renowned diva Lilliet Berne is a sensation of the Paris Opera, a legendary soprano with every accolade except an original role, every singer's chance at immortality. When one is finally offered to her, she realizes with alarm that the libretto is based on a hidden piece of her past. Only four could have betrayed her: one is dead, one loves her, one wants to own her. And one, she hopes, never thinks of her at all. As she mines her memories for clues, she recalls her life as an orphan who left the American frontier for Europe and was swept up into the glitzy, gritty world of Second Empire Paris. In order to survive, she transformed herself from hippodrome rider to courtesan, from empress's maid to debut singer, all the while weaving a complicated web of romance, obligation, and political intrigue. Featuring a cast of characters drawn from history, The Queen of the Night follows Lilliet as she moves ever closer to the truth behind the mysterious opera and the role that could secure her reputation — or destroy her with the secrets it reveals.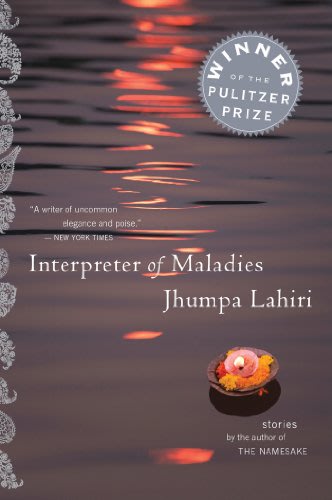 Navigating between the Indian traditions they've inherited and the baffling new world, the characters in Jhumpa Lahiri's elegant, touching stories seek love beyond the barriers of culture and generations. In A Temporary Matter, published in The New Yorker, a young Indian-American couple faces the heartbreak of a stillborn birth while their Boston neighborhood copes with a nightly blackout. In the title story, an interpreter guides an American family through the India of their ancestors and hears an astonishing confession. Lahiri writes with deft cultural insight reminiscent of Anita Desai and a nuanced depth that recalls Mavis Gallant. She is an important and powerful new voice.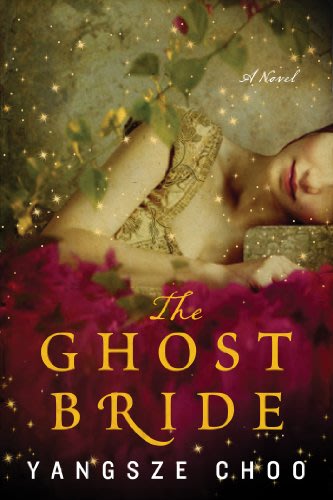 Part 19th century novel, part magical journey to the Chinese world of the dead, Yangsze Choo's debut novel The Ghost Bride is a startlingly original historical fantasy infused with Chinese folklore, romantic intrigue, and unexpected supernatural twists. Reminiscent of Lisa See's Peony in Love and Neil Gaiman's Neverwhere, The Ghost Bride is a wondrous coming-of-age story from a remarkable new voice in fiction.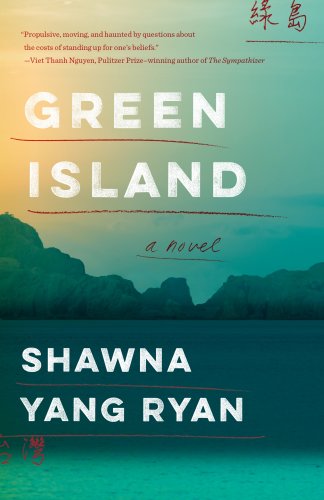 A stunning story of love, betrayal, and family, set against the backdrop of a changing Taiwan over the course of the 20th century.
February 28, 1947: Trapped inside the family home amid an uprising that has rocked Taipei, Dr. Tsai delivers his youngest daughter, the unnamed narrator of Green Island, just after midnight as the city is plunged into martial law. In the following weeks, as the Chinese Nationalists act to crush the opposition, Dr. Tsai becomes one of the many thousands of people dragged away from their families and thrown into prison. His return, after more than a decade, is marked by alienation from his loved ones and paranoia among his community — conflicts that loom over the growing bond he forms with his youngest daughter. Years later, this troubled past follows her to the United States, where, as a mother and a wife, she too is forced to decide between what is right and what might save her family — the same choice she witnessed her father make many years before.
As the novel sweeps across six decades and two continents, the life of the narrator shadows the course of Taiwan's history from the end of Japanese colonial rule to the decades under martial law and, finally, to Taiwan's transformation into a democracy. But, above all, Green Island is a lush and lyrical story of a family and a nation grappling with the nuances of complicity and survival, raising the question: How far would you be willing to go for the ones you love?
Dogeaters by Jessica Hagedorn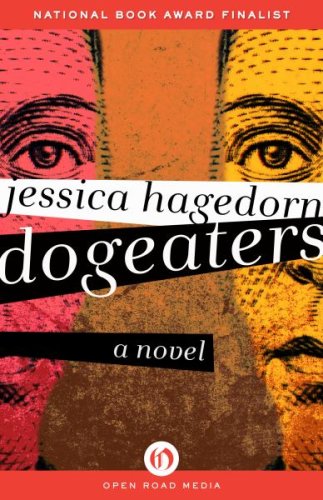 Dogeaters follows a diverse set of characters through Manila, each exemplifying the country's sharp distinctions between social classes. Celebrated novelist and playwright Jessica Hagedorn effortlessly shifts from the capital's elite to the poorest of the poor. From the country's president and first lady to an idealist reformer, from actors and radio DJs to prostitutes, seemingly unrelated lives become intertwined.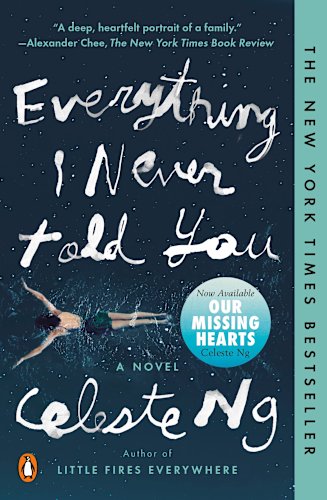 "Lydia is dead. But they don't know this yet." So begins this exquisite novel about a Chinese American family living in 1970s small-town Ohio. Lydia is the favorite child of Marilyn and James Lee, and her parents are determined that she will fulfill the dreams they were unable to pursue. But when Lydia's body is found in the local lake, the delicate balancing act that has been keeping the Lee family together is destroyed, tumbling them into chaos. A profoundly moving story of family, secrets, and longing, Everything I Never Told You is both a gripping page-turner and a sensitive family portrait, uncovering the ways in which mothers and daughters, fathers and sons, and husbands and wives struggle, all their lives, to understand one another.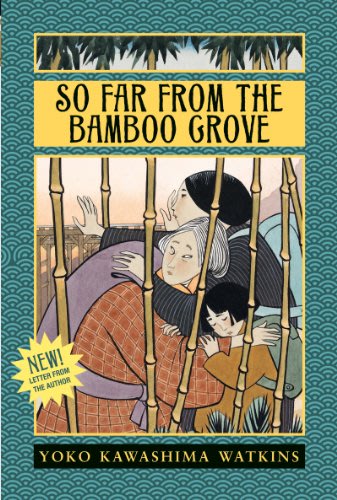 In the final days of World War II, Koreans were determined to take back control of their country from the Japanese and end the suffering caused by the Japanese occupation. As an 11-year-old girl living with her Japanese family in northern Korea, Yoko is suddenly fleeing for her life with her mother and older sister, Ko, trying to escape to Japan, a country Yoko hardly knows.
Their journey is terrifying — and remarkable. It's a true story of courage and survival that highlights the plight of individual people in wartime. In the midst of suffering, acts of kindness, as exemplified by a family of Koreans who risk their own lives to help Yoko's brother, are inspiring reminders of the strength and resilience of the human spirit.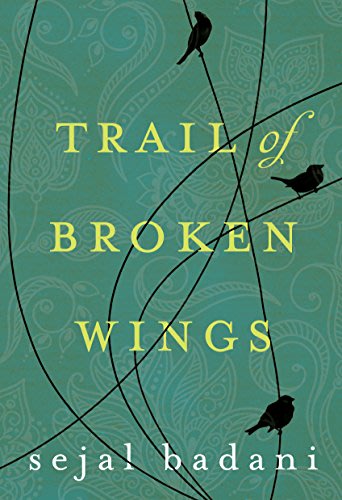 When her father falls into a coma, Indian American photographer Sonya reluctantly returns to the family she'd fled years before. Since she left home, Sonya has lived on the run, free of any ties, while her soft-spoken sister, Trisha, has created a perfect suburban life, and her ambitious sister, Marin, has built her own successful career. But as these women come together, their various methods of coping with a terrifying history can no longer hold their memories at bay.
Buried secrets rise to the surface as their father — the victim of humiliating racism and perpetrator of horrible violence — remains unconscious. As his condition worsens, the daughters and their mother wrestle with private hopes for his survival or death, as well as their own demons and buried secrets.
Told with forceful honesty, Trail of Broken Wings reveals the burden of shame and secrets, the toxicity of cruelty and aggression, and the exquisite, liberating power of speaking and owning truth.
This is the riveting story of young Rami, a young man forced to grow up in the middle of Lebanon's civil war and the sole survivor of a terrible massacre. Rami vows revenge against the perpetrators but when a vigilante orders him to shoot, he cannot. His younger brother pulls the trigger instead and becomes a hero, rising through the ranks of the local militias while exploiting Rami's change of heart. Rami falls in love with Sophia, a Westernized college student. But the self-appointed sharia enforcers drag him and his girlfriend from his car and chop off their hair.
As West Beirut devolves into hell, Sophia's family emigrates to America. Rami vows to follow his girlfriend, but will the American gatekeepers admit him, or is he doomed to a life of chronic despair?
What popular books by Asian-American writers would you add to this list? Share in the comments!
Want access to free & bargain ebooks? Sign up for BookBub here.
Comments