You don't have to step outside to get the chills — all you need to do is plunge into one of the gripping new thrillers on this list. From spine-tingling tales of terror to heart-pounding stories filled with darkness and suspense, these incredible books are just under 310 pages and are so captivating, you're sure to stay on the edge of your seat until the final page. Publishers' descriptions included.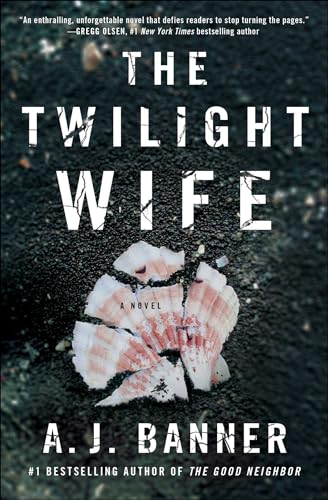 From bestselling author A.J. Banner comes a dazzling new novel of psychological suspense in the vein of S.J. Watson's Before I Go to Sleep and Mary Kubica's The Good Girl that questions just how much we can trust the people around us.
Thirty-four-year-old marine biologist Kyra Winthrop remembers nothing about the diving accident that left her with a complex form of memory loss. With only brief flashes of the last few years of her life, her world has narrowed to a few close friendships on the island where she lives with her devoted husband, Jacob.
But all is not what it seems. Kyra begins to have visions — or are they memories? — of a rocky marriage, broken promises, and cryptic relationships with the island residents, whom she believes to be her friends.
As Kyra races to uncover her past, the truth becomes a terrifying nightmare. A twisty, immersive thriller, The Twilight Wife will keep readers enthralled through the final, shocking twist.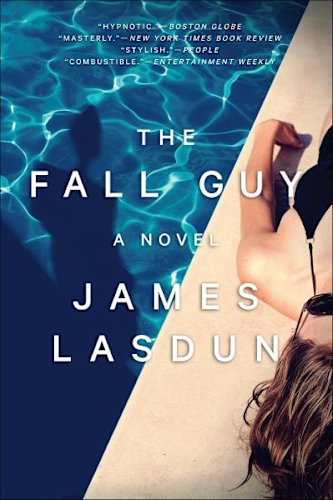 It is summer, 2012. Charlie, a wealthy banker with an uneasy conscience, invites his troubled cousin Matthew to visit him and his wife in their idyllic mountaintop house. As the days grow hotter, the friendship between the three begins to reveal its fault lines, and with the arrival of a fourth character, the household finds itself suddenly in the grip of uncontrollable passions. As readers of James Lasdun's acclaimed fiction can expect, The Fall Guy is a complex moral tale as well as a gripping suspense story, probing questions of guilt and betrayal with ruthless incisiveness. Who is the real victim here? Who is the perpetrator? And who, ultimately, is the fall guy? Darkly vivid, with an atmosphere of erotic danger, The Fall Guy is Lasdun's most entertaining novel yet.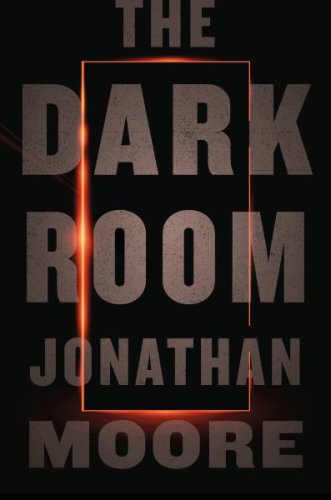 Gavin Cain, an SFPD homicide inspector, is in the middle of an exhumation when his phone rings. San Francisco's mayor is being blackmailed and has ordered Cain back to the city; a helicopter is on its way. The casket, and Cain's cold-case investigation, must wait.
At City Hall, the mayor shows Cain four photographs he's received: the first, an unforgettable blonde; the second, pills and handcuffs on a nights the third, the woman drinking from a flask; and last, the woman naked, unconscious, and shackled to a bed. The accompanying letter is straightforward: Worse revelations are on the way unless the mayor takes his own life first.
An intricately plotted, deeply affecting thriller that keeps readers guessing until the final pages, The Dark Room tracks Cain as he hunts for the blackmailer, pitching him into the web of destruction and devotion the mayor casts in his shadow.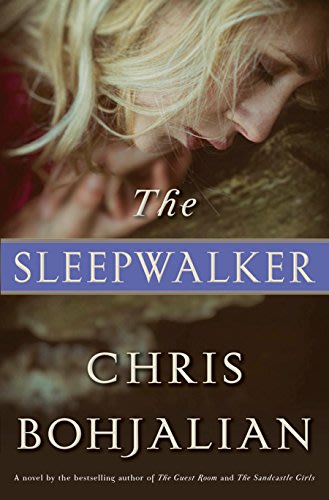 From the New York Times bestselling author of The Guest Room comes a spine-tingling novel of lies, loss, and buried desire — the mesmerizing story of a wife and mother who vanishes from her bed late one night.
When Annalee Ahlberg goes missing, her children fear the worst. Annalee is a sleepwalker whose affliction manifests in ways both bizarre and devastating. Once, she merely destroyed the hydrangeas in front of her Vermont home. More terrifying was the night her older daughter, Lianna, pulled her back from the precipice of the Gale River bridge. The morning of Annalee's disappearance, a search party combs the nearby woods. Annalee's husband, Warren, flies home from a business trip. Lianna is questioned by a young, hazel-eyed detective. And her little sister, Paige, takes to swimming the Gale to look for clues. When the police discover a small swatch of fabric, a nightshirt, ripped and hanging from a tree branch, it seems certain Annalee is dead, but Gavin Rikert, the hazel-eyed detective, continues to call, continues to stop by the Ahlbergs' Victorian home. As Lianna peels back the layers of mystery surrounding Annalee's disappearance, she finds herself drawn to Gavin, but she must ask herself: Why does the detective know so much about her mother? Why did Annalee leave her bed only when her father was away? And if she really died while sleepwalking, where was the body?
Conjuring the strange and mysterious world of parasomnia, a place somewhere between dreaming and wakefulness, The Sleepwalker is a masterful novel from one of our most treasured storytellers.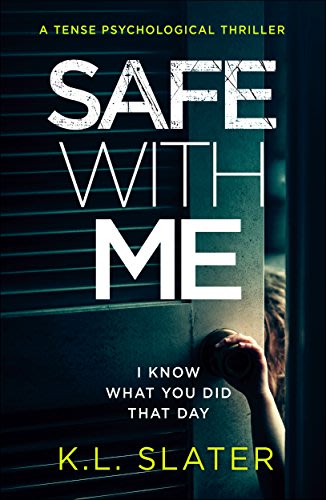 Thirteen years ago someone did something very bad to Anna. Now it's her turn to get even…
Anna lives a solitary existence, taking solace in order and routine. Her only friend is the lonely old lady next door. She doesn't like to let people to get too close — she knows how much damage they can do.
Then one ordinary day Anna witnesses a devastating road accident and recognizes the driver as Carla, the woman who ruined her life all those years ago. Now it's Anna's chance to set things straight but her revenge needs to be executed carefully…
First she needs to get to know Liam, the man injured in the accident. She needs to follow the police investigation. She needs to watch Carla from the shadows…
But as Anna's obsession with Carla escalates, her own secrets start to unravel. Is Carla really dangerous or does Anna need to worry about someone far closer to home?
A compelling, gripping psychological thriller, perfect for fans of The Girl on the Train and The Sister.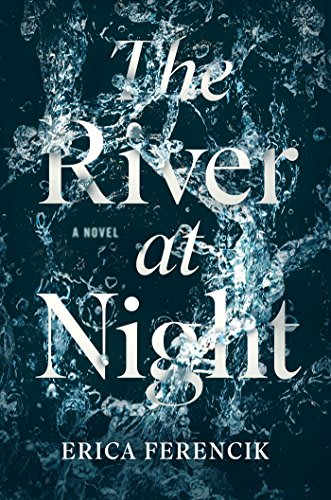 A high-stakes drama set against the harsh beauty of the Maine wilderness, charting the journey of four friends as they fight to survive the aftermath of a white water rafting accident, The River at Night is a nonstop and unforgettable thriller by a stunning new voice in fiction.
Winifred Allen needs a vacation.
Stifled by a soul-crushing job, devastated by the death of her beloved brother, and lonely after the end of a 15-year marriage, Wini is feeling vulnerable. So when her three best friends insist on a high-octane getaway for their annual girls' trip, she signs on, despite her misgivings.
What starts out as an invigorating hiking and rafting excursion in the remote Allagash Wilderness soon becomes an all-too-real nightmare: A freak accident leaves the women stranded, separating them from their raft and everything they need to survive. When night descends, a fire on the mountainside lures them to a ramshackle camp that appears to be their lifeline. But as Wini and her friends grasp the true intent of their supposed saviors, long buried secrets emerge and lifelong allegiances are put to the test. To survive, Wini must reach beyond the world she knows to harness an inner strength she never knew she possessed.
With intimately observed characters, visceral prose, and pacing as ruthless as the river itself, The River at Night is a dark exploration of creatures — both friend and foe — that you won't soon forget.
An ordinary outing takes Greta, Alex, and four-year-old Smilla across Sweden's mythical Lake Malice to a tiny, isolated island. While father and daughter tramp into the trees, Greta stays behind in the boat, lulled into a reverie by the misty, moody lake… only later to discover that the two haven't returned. Her frantic search proves futile. They've disappeared without a trace.
Greta struggles to understand their eerie vanishing. She desperately needs to call Alex, to be reassured that Smilla is safe, or contact the police. But now her cell phone is missing too. Back at her cottage, she finds it hidden away under the bedsheets. Had she done that? Or had someone else been in the cottage? But who, and why? As Greta struggles to put the pieces together, she fears that her past has come back to torment her, or she's finally lost her grip on reality…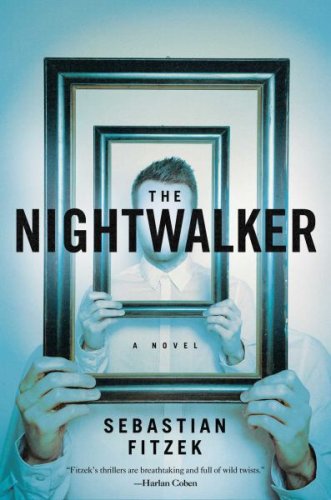 As a young man, Leon Nader suffered from insomnia. As a sleepwalker, he even turned to violence during his nocturnal excursions and had psychiatric treatment for his condition. Eventually, he was convinced he had been cured — but one day, years later, Leon's wife disappears from their apartment under mysterious circumstances. Could it be that his illness has broken out again? In order to find out how he behaves in his sleep, Leon fits a movement activated camera to his forehead — and when he looks at the video the next morning he makes a discovery that bursts the borders of his imagination. His nocturnal personality goes through a door that is totally unknown to him and descends into the darkness…
Release date: February 7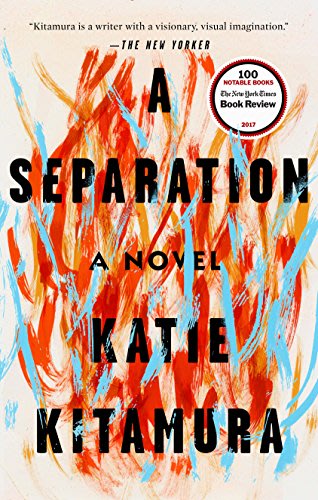 This is her story. About the end of her marriage. About what happened when Christopher went missing and she went to find him. These are her secrets, this is what happened…
A young woman has agreed with her faithless husband: It's time for them to separate. For the moment it's a private matter, a secret between the two of them. As she begins her new life, she gets word that Christopher has gone missing in a remote region in the rugged south of Greece; she reluctantly agrees to go look for him, still keeping their split to herself. In her heart, she's not even sure if she wants to find him. As her search comes to a shocking breaking point, she discovers she understands less than she thought she did about her relationship and the man she used to love.
A searing, suspenseful story of intimacy and infidelity, A Separation lays bare what divides us from the inner lives of others. With exquisitely cool precision, Katie Kitamura propels us into the experience of a woman on edge, with a fiercely mesmerizing story to tell.
Release date: February 7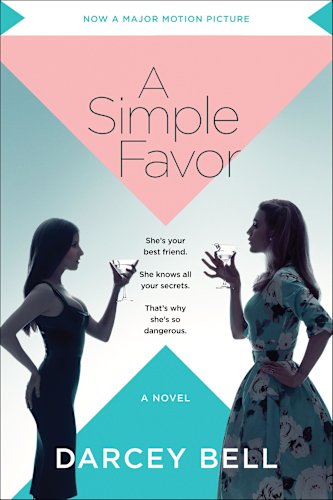 She's your best friend.
She knows all your secrets.
That's why she's so dangerous.
A single mother's life is turned upside down when her best friend vanishes in this chilling debut thriller in the vein of Gone Girl and The Girl on the Train.
It starts with a simple favor — an ordinary kindness mothers do for one another. When her best friend, Emily, asks Stephanie to pick up her son Nicky after school, she happily says yes. Nicky and her son, Miles, are classmates and best friends, and the five-year-olds love being together—just like she and Emily. A widow and stay-at-home mommy blogger living in woodsy suburban Connecticut, Stephanie was lonely until she met Emily, a sophisticated PR executive whose job in Manhattan demands so much of her time.
But Emily doesn't come back. She doesn't answer calls or return texts. Stephanie knows something is terribly wrong — Emily would never leave Nicky, no matter what the police say. Terrified, she reaches out to her blog readers for help. She also reaches out to Emily's husband, the handsome, reticent Sean, offering emotional support. It's the least she can do for her best friend. Then, she and Sean receive shocking news. Emily is dead. The nightmare of her disappearance is over.
Or is it? Because soon, Stephanie will begin to see that nothing — not friendship, love, or even an ordinary favor — is as simple as it seems.
Release date: March 21
Which will you add to your reading list? Share in the comments!
Want access to free & bargain ebooks? Sign up for BookBub here.
Comments