Sunday, February 5 marks Super Bowl LI, and even if you're not a football fan, you can still enjoy the cultures that this year's competing teams have to offer. The New England Patriots hail from one of the most literature-rich regions of the country, and stories based in Georgia, home of the Atlanta Falcons, provide complex historical settings and gorgeous landscapes. The book list below features both classics and contemporary fiction set in New England or Georgia. Even if you plan to have your eyes glued to the screen this Super Bowl Sunday, don't worry — the books will still be there waiting long after the last touchdown is scored. Publishers' descriptions included.
New England
Welcome to Empire Falls, a blue-collar town full of abandoned mills whose citizens surround themselves with the comforts and feuds provided by lifelong friends and neighbors and who find humor and hope in the most unlikely places, in this Pulitzer Prize-winning novel by Richard Russo.
Miles Roby has been slinging burgers at the Empire Grill for 20 years, a job that cost him his college education and much of his self-respect. What keeps him there? It could be his bright, sensitive daughter Tick, who needs all his help surviving the local high school. Or maybe it's Janine, Miles' soon-to-be ex-wife, who's taken up with a noxiously vain health-club proprietor. Or perhaps it's the imperious Francine Whiting, who owns everything in town — and seems to believe that "everything" includes Miles himself. In Empire Falls Richard Russo delves deep into the blue-collar heart of America in a work that overflows with hilarity, heartache, and grace.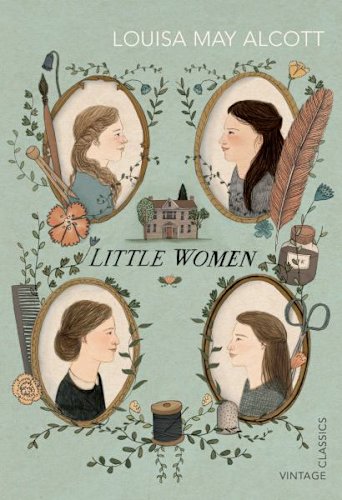 The March sisters are four of the most beloved characters in literature. Beautiful and proper Meg, headstrong Jo, gentle Beth, pampered little Amy  — generations of young women have recognized themselves in one or more of the devoted siblings. Set against the backdrop of the Civil War and the changing seasons of New England, the story of their passage from adolescence to adulthood, from a Christmas without presents to a glorious fall day in a bountiful apple orchard, from castles in the air to real-life hearths and homes, is just as touching and illuminating today as it was a century and a half ago.
Based on Louisa May Alcott's own childhood and early career as a writer, Little Women is her masterpiece and one of the most popular novels of all time.
First published in 1985 by William Morrow, The Cider House Rules is John Irving's sixth novel. Set in rural Maine in the first half of the 20th century, it tells the story of Dr. Wilbur Larch — saint and obstetrician, founder and director of the orphanage in the town of St. Cloud's, ether addict and abortionist. It is also the story of Dr. Larch's favorite orphan, Homer Wells, who is never adopted.
In Lisa Genova's extraordinary New York Times bestselling novel, an accomplished professor diagnosed with Alzheimer's disease learns that her worth is comprised of more than her ability to remember.
Alice Howland is proud of the life she worked so hard to build. At 50 years old, she's a cognitive psychology professor at Harvard and a world-renowned expert in linguistics with a successful husband and three grown children. When she becomes increasingly disoriented and forgetful, a tragic diagnosis changes her life — and her relationship with her family and the world — forever. At once beautiful and terrifying, Still Alice is a moving and vivid depiction of life with early-onset Alzheimer's disease that is as compelling as A Beautiful Mind and as unforgettable as Ordinary People.
He slips into homes at night and walks silently into bedrooms where women lie sleeping, about to awaken to a living nightmare. The precision of his methods suggests that he is a deranged man of medicine, prompting the Boston newspapers to dub him "The Surgeon." Led by Detectives Thomas Moore and Jane Rizzoli, the cops must consult the victim of a nearly identical crime: Two years ago, Dr. Catherine Cordell fought back and filled an attacker before he could complete his assault. Now this new killer is re-creating, with chilling accuracy, the details of Cordell's ordeal. With every new murder he seems to be taunting her, cutting ever closer, from her hospital to her home. And neither Moore nor Rizzoli can protect Cordell from a ruthless hunter who somehow understands — and savors — the secret fears of every woman he kills.
Maggie Shipstead's Seating Arrangements is a stunning debut, an irresistible social satire that is also an unforgettable meditation on the persistence of hope, the yearning for connection, and the promise of enduring love.
Winn Van Meter is heading for his family's retreat on the pristine New England island of Waskeke. Normally a haven of calm, for the next three days this sanctuary will be overrun by tipsy revelers as Winn prepares for the marriage of his daughter Daphne to the affable young scion Greyson Duff. Winn's wife, Biddy, has planned the wedding with military precision, but arrangements are sideswept by a storm of salacious misbehavior and intractable lust: Daphne's sister, Livia, who has recently had her heart broken by Teddy Fenn, the son of her father's oldest rival, is an eager target for the seductive wiles of Greyson's best man; Winn, instead of reveling in his patriarchal duties, is tormented by his long-standing crush on Daphne's beguiling bridesmaid Agatha; and the bride and groom find themselves presiding over a spectacle of misplaced desire, marital infidelity, and monumental loss of faith in the rituals of American life.
Hilarious, keenly intelligent, and commandingly well written, Shipstead's deceptively frothy first novel is a piercing rumination on desire, on love and its obligations, and on the dangers of leading an inauthentic life, heralding the debut of an exciting new literary voice.
In a mega-stakes, high-suspense race against time, three of the most unlikely and winning heroes Stephen King has ever created try to stop a lone killer from blowing up thousands.
In the frigid pre-dawn hours, in a distressed Midwestern city, hundreds of desperate unemployed folks are lined up for a spot at a job fair. Without warning, a lone driver plows through the crowd in a stolen Mercedes, running over the innocent, backing up, and charging again. Eight people are killed; 15 are wounded. The killer escapes.
In another part of town, months later, a retired cop named Bill Hodges is still haunted by the unsolved crime. When he gets a crazed letter from someone who self-identifies as the "perk" and threatens an even more diabolical attack, Hodges wakes up from his depressed and vacant retirement, hell-bent on preventing another tragedy.
Brady Hartsfield lives with his alcoholic mother in the house where he was born. He loved the feel of death under the wheels of the Mercedes, and he wants that rush again. Only Bill Hodges, with a couple of highly unlikely allies, can apprehend the killer before he strikes again. And they have no time to lose, because Brady's next mission, if it succeeds, will kill or maim thousands.
Mr. Mercedes is a war between good and evil, from the master of suspense whose insight into the mind of this obsessed, insane killer is chilling and unforgettable.
Abbie Fox hasn't seen her father or two younger sisters in almost two years. But now Lily, the baby of the family, is sending Abbie urgent emails begging her to return home. Their middle sister, Emma, has taken to her bed, devastated after losing her high-powered job and breaking up with her fiancé. Also, Lily is worried that the beautiful, enigmatic woman renting their guesthouse has set her sights on their widowed father. The Fox sisters closed ranks years ago after the haunting, untimely death of their mother, but seeing their dad move on with his life forces each of them to take stock.
Over the course of the summer, the sisters' lives grow as turbulent as the unpredictable currents off the New England coast: Abbie breaks her own rules in the name of love, type-A Emma learns a new definition of success, and strong-minded Lily must reconcile her dreams with reality. At summer's end, these unforgettable women will face profound choices — and undergo personal transformations that will surprise even themselves.
The basis for the blockbuster motion picture directed by Martin Scorsese and starring Leonardo DiCaprio, Shutter Island by New York Times bestselling author Dennis Lehane is a gripping and atmospheric psychological thriller where nothing is quite what it seems. The New York Times calls Shutter Island "Startlingly original." The Washington Post raves, "Brilliantly conceived and executed." A masterwork of suspense and surprise from the author of Mystic River and Gone, Baby, Gone, Shutter Island carries the reader into a nightmare world of madness, mind control, and CIA Cold War paranoia and is unlike anything you've ever read before.
A gargantuan, mind-altering comedy about the Pursuit of Happiness in America set in an addicts' halfway house and a tennis academy, and featuring the most endearingly screwed-up family to come along in recent fiction, Infinite Jest explores essential questions about what entertainment is and why it has come to so dominate our lives; about how our desire for entertainment affects our need to connect with other people; and about what the pleasures we choose say about who we are. Equal parts philosophical quest and screwball comedy, Infinite Jest bends every rule of fiction without sacrificing for a moment its own entertainment value. It is an exuberant, uniquely American exploration of the passions that make us human — and one of those rare books that renew the idea of what a novel can do.
In a voice more powerful and compassionate than ever before, New York Times bestselling author Elizabeth Strout binds together 13 rich, luminous narratives into a book with the heft of a novel, through the presence of one larger-than-life, unforgettable character: Olive Kitteridge.
At the edge of the continent, Crosby, Maine, may seem like nowhere, but seen through this brilliant writer's eyes, it's in essence the whole world, and the lives that are lived there are filled with all of the grand human drama-desire, despair, jealousy, hope, and love.
At times stern, at other times patient, at times perceptive, at other times in sad denial, Olive Kitteridge, a retired schoolteacher, deplores the changes in her little town and in the world at large, but she doesn't always recognize the changes in those around her: a lounge musician haunted by a past romance: a former student who has lost the will to live: Olive's own adult child, who feels tyrannized by her irrational sensitivities; and Henry, who finds his loyalty to his marriage both a blessing and a curse.
As the townspeople grapple with their problems, mild and dire, Olive is brought to a deeper understanding of herself and her life — sometimes painfully, but always with ruthless honesty. Olive Kitteridge offers profound insights into the human condition — its conflicts, its tragedies and joys, and the endurance it requires.
In 1967, after a session with a psychiatrist she'd never seen before, 18-year-old Susanna Kaysen was put in a taxi and sent to McLean Hospital. She spent most of the next two years in the ward for teenage girls in a psychiatric hospital as renowned for its famous clientele — Sylvia Plath, Robert Lowell, James Taylor, and Ray Charles — as for its progressive methods of treating those who could afford its sanctuary.
Kaysen's memoir encompasses horror and razor-edged perception while providing vivid portraits of her fellow patients and their keepers. It is a brilliant evocation of a "parallel universe" set within the kaleidoscopically shifting landscape of the late 60s. Girl, Interrupted is a clear-sighted, unflinching document that gives lasting and specific dimension to our definitions of sane and insane, mental illness, and recovery.
In 19 minutes, you can mow the front lawn, color your hair, watch a third of a hockey game. In 19 minutes, you can bake scones or get a tooth filled by a dentist; you can fold laundry for a family of five… In 19 minutes, you can stop the world, or you can just jump off it. In 19 minutes, you can get revenge.
Sterling is a small, ordinary New Hampshire town where nothing ever happens — until the day its complacency is shattered by a shocking act of violence. In the aftermath, the town's residents must not only seek justice in order to begin healing but also come to terms with the role they played in the tragedy. For them, the lines between truth and fiction, right and wrong, insider and outsider have been obscured forever. Josie Cormier, the teenage daughter of the judge sitting on the case, could be the state's best witness, but she can't remember what happened in front of her own eyes. And as the trial progresses, fault lines between the high school and the adult community begin to show, destroying the closest of friendships and families.
Nineteen Minutes is New York Times bestselling author Jodi Picoult's most raw, honest, and important novel yet. Told with the straightforward style for which she has become known, it asks simple questions that have no easy answers: Can your own child become a mystery to you? What does it mean to be different in our society? Is it ever okay for a victim to strike back? And who — if anyone — has the right to judge someone else?
Georgia
Celie has grown up poor in rural Georgia, despised by the society around her and abused by her own family. She strives to protect her sister, Nettie, from a similar fate, and while Nettie escapes to a new life as a missionary in Africa, Celie is left behind without her best friend and confidante, married off to an older suitor, and sentenced to a life alone with a harsh and brutal husband.
In an attempt to transcend a life that often seems too much to bear, Celie begins writing letters directly to God. The letters, spanning 20 years, record a journey of self-discovery and empowerment guided by the light of a few strong women. She meets Shug Avery, her husband's mistress and a jazz singer with a zest for life, and her stepson's wife, Sophia, who challenges her to fight for independence. And though the many letters from Celie's sister are hidden by her husband, Nettie's unwavering support will prove to be the most breathtaking of all.
Growing up, Josie and Meredith Garland shared a loving, if sometimes contentious, relationship. Josie was impulsive, spirited, and outgoing, Meredith hardworking, thoughtful, and reserved. When tragedy strikes, their delicate bond splinters.
Fifteen years later, Josie and Meredith are in their late 30s, following very different paths. Josie, a first grade teacher, is single — and this close to swearing off dating for good. What she wants more than the right guy, however, is to become a mother — a feeling that is heightened when her ex-boyfriend's daughter is assigned to her class. Determined to have the future she's always wanted, Josie decides to take matters into her own hands.
On the outside, Meredith is the model daughter with the perfect life. A successful attorney, she's married to a wonderful man, and together they're raising a beautiful four-year-old daughter. Yet lately Meredith feels dissatisfied and restless, secretly wondering if she chose the life that was expected of her rather than the one she truly desired.
As the anniversary of their tragedy looms, and painful secrets from the past begin to surface, Josie and Meredith must not only confront the issues that divide them but also come to terms with their own choices. In their journey toward understanding and forgiveness, both sisters discover that they need each other more than they knew — and that in the search for true happiness, love always comes first.
Reunion by Hannah Pittard
The author of the highly acclaimed The Fates Will Find Their Way returns with a novel about a far-flung family reunited for one weekend by their father's death.
Five minutes before her flight is set to take off, Kate Pulaski, failed screenwriter and newly failed wife with scarcely a hundred dollars to her name, learns that her estranged father has killed himself. More shocked than saddened by the news, she gives in to her siblings' request that she join them, along with her many half-siblings and most of her father's five former wives, in Atlanta, their birthplace, for a final farewell.
Written with huge heart and bracing wit, Reunion takes place over the following four days, as family secrets are revealed, personal foibles are exposed, and Kate — an inveterate liar looking for a way to come clean — slowly begins to acknowledge the overwhelming similarities between herself and the man she never thought she'd claim as an influence, much less a father. Hannah Pittard's "engaging and vigorous"* prose masterfully illuminates the problems that can divide modern families — and the ties that prove impossible to break. (*Chicago Tribune)
Deep Dish by Mary Kay Andrews
Battling TV chefs — a handsome Georgia redneck and a struggling young professional woman — find themselves competing for a coveted weekly time slot on national television in Mary Kay Andrews's delightful New York Times bestseller Deep Dish. The incomparable Mary Kay offers heaping portions of humor, heart, and sass that fans of Fannie Flagg, Jennifer Crusie, Adriana Trigiani, Emily Giffin, and the Sweet Potato Queens simply will not be able to resist, as the winner-take-all cooking competition gets intense, especially when love ups the ante.
With the publication of her first novel, The Heart is a Lonely Hunter, Carson McCullers, all of 23, became a literary sensation. With its profound sense of moral isolation and its compassionate glimpses into its characters' inner lives, the novel is considered McCullers' finest work, an enduring masterpiece first published by Houghton Mifflin in 1940. At its center is the deaf-mute John Singer, who becomes the confidant for various types of misfits in a Georgia mill town during the 1930s. Each one yearns for escape from small town life. When Singer's mute companion goes insane, Singer moves into the Kelly house, where Mick Kelly, the book's heroine (and loosely based on McCullers), finds solace in her music. Wonderfully attuned to the spiritual isolation that underlies the human condition, and with a deft sense for racial tensions in the South, McCullers spins a haunting, unforgettable story that gives voice to the rejected, the forgotten, and the mistreated — and, through Mick Kelly, gives voice to the quiet, intensely personal search for beauty. Richard Wright praised Carson McCullers for her ability "to rise above the pressures of her environment and embrace white and black humanity in one sweep of apprehension and tenderness." She writes "with a sweep and certainty that are overwhelming," said the New York Times. McCullers became an overnight literary sensation, but her novel has endured, just as timely and powerful today as when it was first published. The Heart Is a Lonely Hunter is Carson McCullers at her most compassionate, endearing best.
Widely considered The Great American Novel, and often remembered for its epic film version, Gone with the Wind explores the depth of human passions with an intensity as bold as its setting in the red hills of Georgia. A superb piece of storytelling, it vividly depicts the drama of the Civil War and Reconstruction.
This is the tale of Scarlett O'Hara, the spoiled, manipulative daughter of a wealthy plantation owner, who arrives at young womanhood just in time to see the Civil War forever change her way of life. A sweeping story of tangled passion and courage, in the pages of Gone with the Wind, Margaret Mitchell brings to life the unforgettable characters that have captured readers for over 70 years.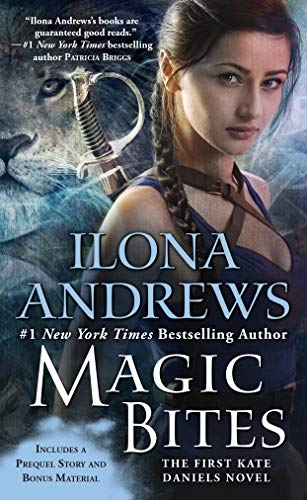 Kate Daniels is a down-on-her-luck mercenary who makes her living cleaning up magical problems. But when Kate's guardian is murdered, her quest for justice draws her into a power struggle between two strong factions within Atlanta's magic circles. Pressured by both sides to find the killer, Kate realizes she's way out of her league — but she wouldn't want it any other way…
Sisters. Strangers. Survivors.
More than 20 years ago, Claire and Lydia's teenaged sister Julia vanished without a trace. The two women have not spoken since, and now their lives could not be more different. Claire is the glamorous trophy wife of an Atlanta millionaire. Lydia, a single mother, dates an ex-con and struggles to make ends meet. But neither has recovered from the horror and heartbreak of their shared loss — a devastating wound that's cruelly ripped open when Claire's husband is killed.
The disappearance of a teenage girl and the murder of a middle-aged man, almost a quarter-century apart: What could connect them? Forming a wary truce, the surviving sisters look to the past to find the truth, unearthing the secrets that destroyed their family all those years ago… and uncovering the possibility of redemption, and revenge, where they least expect it.
Powerful, poignant, and utterly gripping, packed with indelible characters and unforgettable twists, Pretty Girls is a masterful novel from one of the finest writers working today.
The setting is the Georgia wilderness, where the states most remote white-water river awaits. In the thundering froth of that river, in its echoing stone canyons, four men on a canoe trip discover a freedom and exhilaration beyond compare. And then, in a moment of horror, the adventure turns into a struggle for survival as one man becomes a human hunter who is offered his own harrowing deliverance.
On July 5, 1906, scandal breaks in the small town of Cold Sassy, Georgia, when the proprietor of the general store, E. Rucker Blakeslee, elopes with Miss Love Simpson. He is barely three weeks a widower, and she is only half his age and a Yankee to boot. As their marriage inspires a whirlwind of local gossip, 14-year-old Will Tweedy suddenly finds himself eyewitness to a family scandal, and that's where his adventures begin.
Cold Sassy Tree is the undeniably entertaining and extraordinarily moving account of small-town Southern life in a bygone era. Brimming with characters who are wise and loony, unimpeachably pious and deliciously irreverent, Olive Ann Burns's classic bestseller is a timeless, funny, and resplendent treasure.
From the bestselling author of Hello, Darkness and Smash Cut comes another steamy thriller of murder, love, and betrayal featuring a Savannah homicide detective fighting attraction in the heat of the South.
When Detective Sergeant Duncan Hatcher is summoned to the home of Judge Cato Laird in the middle of the night to investigate a fatal shooting, he knows discretion and kid-glove treatment will be key to staying in the judge's good graces and keeping his job.
It's an open-and-shut case: Elise, the judge's beautiful trophy wife, interrupted a burglary and killed the intruder in self-defense. Yet Duncan is suspicious of the beautiful woman's story of innocence and his gut tells him her account of the shooting is only partially true.
Determined to learn the dead man's connection to the Lairds, Duncan investigates further but soon finds his career, and integrity, in jeopardy. Despite his suspicions, Duncan is increasingly drawn to Elise — even if she is a married woman, a proven liar, and a murder suspect.
When Elise seeks Duncan out privately, he initially dismisses her incredible allegation as the manipulative lie of a guilty woman. But if she's telling the truth, then that single fatal gunshot at her home takes on even more sinister significance, possibly involving Duncan's nemesis, the brutal crime lord Robert Savich.
And then Elise goes missing…
With plot twists and palpable suspense as only Sandra Brown can write, Ricochet is a gripping thriller of a decent cop's worst enemy may be his own conscience, and placing trust in the wrong person could mean the difference between life and death.
Which of these books do you plan to read? Let us know in the comments!
Want access to free & bargain ebooks? Sign up for BookBub here.
Comments