Growing up isn't always easy, and over the years, countless books have succeeded in capturing that coming-of-age struggle. We all remember those books that spoke to our hearts and helped shape us our childhood years, and many of the words have stuck with us into adulthood. We've compiled a list of unforgettable coming-of-age classics that shaped generations past and present. Publishers' descriptions included below.
One of the best-loved stories of all time, To Kill a Mockingbird has been translated into more than 40 languages, sold more than 30 million copies worldwide, served as the basis for an enormously popular motion picture, and was voted one of the best novels of the 20th century by librarians across the country. A gripping, heart-wrenching, and wholly remarkable tale of coming-of-age in a South poisoned by virulent prejudice, it views a world of great beauty and savage inequities through the eyes of a young girl, as her father — a crusading local lawyer — risks everything to defend a black man unjustly accused of a terrible crime.
The hero-narrator of The Catcher in the Rye is an ancient child of 16, a native New Yorker named Holden Caulfield. Through circumstances that tend to preclude adult, secondhand description, he leaves his prep school in Pennsylvania and goes underground in New York City for three days. The boy himself is at once too simple and too complex for us to make any final comment about him or his story. Perhaps the safest thing we can say about Holden is that he was born in the world not just strongly attracted to beauty but, almost, hopelessly impaled on it. There are many voices in this novel: children's voices, adult voices, underground voices — but Holden's voice is the most eloquent of all. Transcending his own vernacular, yet remaining marvelously faithful to it, he issues a perfectly articulated cry of mixed pain and pleasure. However, like most lovers and clowns and poets of the higher orders, he keeps most of the pain to, and for, himself. The pleasure he gives away, or sets aside, with all his heart. It is there for the reader who can handle it to keep.
The beloved American classic about a young girl's coming-of-age at the turn of the century, Betty Smith's A Tree Grows in Brooklyn is a poignant and moving tale filled with compassion and cruelty, laughter and heartache, crowded with life and people and incident. The story of young, sensitive, and idealistic Francie Nolan and her bittersweet formative years in the slums of Williamsburg has enchanted and inspired millions of readers for more than sixty years. By turns overwhelming, sublime, heartbreaking, and uplifting, the daily experiences of the unforgettable Nolans are raw with honesty and tenderly threaded with family connectedness — in a work of literary art that brilliantly captures a unique time and place as well as incredibly rich moments of universal experience.
The House on Mango Street is the remarkable story of Esperanza Cordero, a young Latina girl growing up in Chicago, inventing for herself who and what she will become. Told in a series of vignettes — sometimes heartbreaking, sometimes deeply joyous — Sandra Cisneros's masterpiece is a classic story of childhood and self-discovery. Few other books in our time have touched so many readers.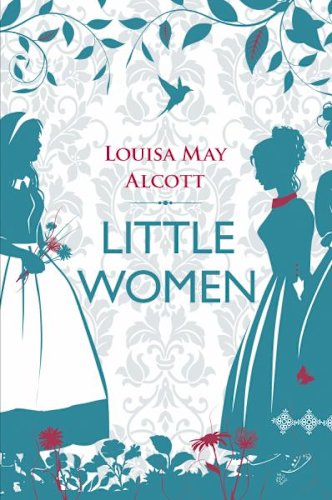 When their father goes off to war, the March sisters find that they must band together to help their mother survive many hardships. Meg, Jo, Beth and Amy discover the value of work and service. They also have fun going on picnics, entertaining friends and preparing for the holidays. through the years, the girls grow closer as they experience life's many trials and joys. This easy to read adaptation of the classic novel is guaranteed to hook beginning readers not yet ready to tackle the original.
Bestselling author Sherman Alexie tells the story of Junior, a budding cartoonist growing up on the Spokane Indian Reservation. Determined to take his future into his own hands, Junior leaves his troubled school on the rez to attend an all-white farm town high school where the only other Indian is the school mascot.
Heartbreaking, funny, and beautifully written, The Absolutely True Diary of a Part-Time Indian, which is based on the author's own experiences, coupled with poignant drawings by Ellen Forney that reflect the character's art, chronicles the contemporary adolescence of one Native American boy as he attempts to break away from the life he was destined to live.
No one ever said life was easy. But Ponyboy is pretty sure that he's got things figured out. He knows that he can count on his brothers, Darry and Sodapop. And he knows that he can count on his friends — true friends who would do anything for him, like Johnny and Two-Bit. But not on much else besides trouble with the Socs, a vicious gang of rich kids whose idea of a good time is beating up on "greasers" like Ponyboy. At least he knows what to expect — until the night someone takes things too far.
The Outsiders is a dramatic and enduring work of fiction that laid the groundwork for the YA genre. S.E. Hinton's classic story of a boy who finds himself on the outskirts of regular society remains as powerful today as it was the day it was first published.
Here is a book as joyous and painful, as mysterious and memorable, as childhood itself. I Know Why the Caged Bird Sings captures the longing of lonely children, the brute insult of bigotry, and the wonder of words that can make the world right. Maya Angelou's debut memoir is a modern American classic beloved worldwide.
Sent by their mother to live with their devout, self-sufficient grandmother in a small Southern town, Maya and her brother, Bailey, endure the ache of abandonment and the prejudice of the local "powhitetrash." At eight years old and back at her mother's side in St. Louis, Maya is attacked by a man many times her age — and has to live with the consequences for a lifetime. Years later, in San Francisco, Maya learns that love for herself, the kindness of others, her own strong spirit, and the ideas of great authors ("I met and fell in love with William Shakespeare") will allow her to be free instead of imprisoned.
Poetic and powerful, I Know Why the Caged Bird Sings will touch hearts and change minds for as long as people read.
Margaret Simon, almost 12, has just moved from New York City to the suburbs, and she's anxious to fit in with her new friends. When she's asked to join a secret club she jumps at the chance. But when the girls start talking about boys, bras, and getting their first periods, Margaret starts to wonder if she's normal. There are some things about growing up that are hard for her to talk about, even with her friends. Lucky for Margaret, she's got someone else to confide in… someone who always listens.
Jess Aarons has been practicing all summer so he can be the fastest runner in the fifth grade. And he almost is, until the new girl in school, Leslie Burke, outpaces him. The two become fast friends and spend most days in the woods behind Leslie's house, where they invent an enchanted land called Terabithia. One morning, Leslie goes to Terabithia without Jess and a tragedy occurs. It will take the love of his family and the strength that Leslie has given him for Jess to be able to deal with his grief.
In addition to being a Newbery Medal winner, Bridge to Terabithia was also named an ALA Notable Children's Book and has become a touchstone of children's literature, as have many of Katherine Paterson's other novels, including The Great Gilly Hopkins and Jacob Have I Loved.
Mary Lennox is sent to Misselthwaite Manor, on the Yorkshire moors, to live with her uncle after her parents die of cholera. There she discovers her sickly cousin Colin, who is equally obnoxious and imperious. Both love no one because they have never been loved. They are the book's spiritual secret gardens, needing only the right kind of care to bloom into lovely children.
Mary discovers a beautiful secret garden, hidden behind a locked gate on her uncle's estate, neglected for the ten years since Colin's birth and his mother's death. Together with a local child named Dickon, Mary and Colin transform the garden into a paradise bursting with life and color. Through their newfound mutual love of nature, they nurture each other, until they are brought back to health and happiness.
A classic tale by Newbery Medalist Kate DiCamillo, America's beloved storyteller. One summer's day, 10-year-old India Opal Buloni goes down to the local supermarket for some groceries — and comes home with a dog. But Winn-Dixie is no ordinary dog. It's because of Winn-Dixie that Opal begins to make friends. And it's because of Winn-Dixie that she finally dares to ask her father about her mother, who left when Opal was three. In fact, as Opal admits, just about everything that happens that summer is because of Winn-Dixie.
At the dawn of the next world war, a plane crashes on an uncharted island, stranding a group of schoolboys. At first, with no adult supervision, their freedom is something to celebrate. This far from civilization they can do anything they want. Anything. But as order collapses, as strange howls echo in the night, as terror begins its reign, the hope of adventure seems as far removed from reality as the hope of being rescued.
Set at a boys' boarding school in New England during the early years of World War II, A Separate Peace is a harrowing and luminous parable of the dark side of adolescence. Gene is a lonely, introverted intellectual. Phineas is a handsome, taunting, daredevil athlete. What happens between the two friends one summer, like the war itself, banishes the innocence of these boys and their world.
The Yearling by Marjorie Kinnan Rawlings
No novel better epitomizes the love between a child and a pet than The Yearling. Young Jody adopts an orphaned fawn he calls Flag and makes it a part of his family and his best friend. But life in the Florida backwoods is harsh, and so, as his family fights off wolves, bears, and even alligators, and faces failure in their tenuous subsistence farming, Jody must finally part with his dear animal friend. There has been a film and even a musical based on this moving story, a fine work of great American literature.
Anne Frank's The Diary of a  Young Girl is among the most enduring documents of the twentieth century. Since its publication in 1947, it has been a beloved and deeply  admired monument to the indestructible nature of the  human spirit, read by millions of people and translated into more than 55 languages. Anne Frank and her family, fleeing the horrors of Nazi occupation  forces, hid in the back of an Amsterdam office building for two years. This is Anne's record of that time.  She was thirteen when the family went into the "Secret Annex," and in these pages, she grows  to be a young woman and proves to be an insightful  observer of human nature as well. A timeless story  discovered by each new generation, The Diary of a Young Girl stands without peer. For young readers and adults, it continues to bring to life this young woman, who for a time survived the worst horrors the modern world had seen — and who remained triumphantly and heartbreakingly human throughout her ordeal.
Marilla Cuthbert and Matthew Cuthbert, middle-aged siblings who live together at Green Gables, a farm in Avonlea, on Prince Edward Island, decide to adopt a boy from an orphan asylum in Nova Scotia as a helper on their farm. Through a series of mishaps, the person who ends up under their roof is a precocious girl of eleven named Anne Shirley. Anne is bright and quick, eager to please but dissatisfied with her name, her pale countenance dotted with freckles, and with her long braids of red hair. Being a child of imagination, however, Anne takes much joy in life, and adapts quickly, thriving in the environment of Prince Edward Island.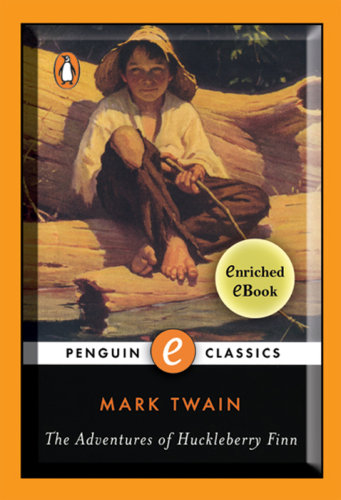 When Huck Finn fakes his own death and flees his drunken father, he joins forces with a runaway slave and heads for freedom. Mark Twain's Adventures of Huckleberry Finn has been called a Great American Novel and is required reading in many high school and college courses. In this book, Mark Twain tells the story of Huckleberry (Huck) Finn and his adventures along the Mississippi River.
When Janie, at 16, is caught kissing shiftless Johnny Taylor, her grandmother swiftly marries her off to an old man with sixty acres. Janie endures two stifling marriages before meeting the man of her dreams, who offers not diamonds, but a packet of flowering seeds…
Set in Mississippi at the height of the Depression, this is the story of one family's struggle to maintain their integrity, pride, and independence in the face of racism and social injustice. And it is also Cassie's story — Cassie Logan, an independent girl who discovers over the course of an important year why having land of their own is so crucial to the Logan family, even as she learns to draw strength from her own sense of dignity and self-respect.
In 1949 four Chinese women-drawn together by the shadow of their past-begin meeting in San Francisco to play mah jong, invest in stocks, eat dim sum, and "say" stories. They call their gathering the Joy Luck Club.
Nearly 40 years later, one of the members has died, and her daughter has come to take her place, only to learn of her mother's lifelong wish-and the tragic way in which it has come true.
The revelation of this secret unleashes an urgent need among the women to reach back and remember…
After suffering rejection from seven major publishers, The Chocolate War made its debut in 1974, and quickly became a bestselling — and provocative — classic for young adults. This chilling portrait of an all-boys prep school casts an unflinching eye on the pitfalls of conformity and corruption in our most elite cultural institutions.
Winner of the Whitbread Prize for best first fiction, Oranges Are Not the Only Fruit is a coming-out novel from Winterson, the acclaimed author of The Passion and Sexing the Cherry. The narrator, Jeanette, cuts her teeth on the knowledge that she is one of God's elect, but as this budding evangelical comes of age, and comes to terms with her preference for her own sex, the peculiar balance of her God-fearing household crumbles.
An adored only child, Annie has until recently lived an idyllic life. She is inseparable from her beautiful mother, a powerful presence, who is the very center of the little girl's existence. Loved and cherished, Annie grows and thrives within her mother's benign shadow. Looking back on her childhood, she reflects, "It was in such a paradise that I lived." When she turns twelve, however, Annie's life changes, in ways that are often mysterious to her. She begins to question the cultural assumptions of her island world; at school she instinctively rebels against authority; and most frighteningly, her mother, seeing Annie as a "young lady," ceases to be the source of unconditional adoration and takes on the new and unfamiliar guise of adversary. At the end of her school years, Annie decides to leave Antigua and her family, but not without a measure of sorrow, especially for the mother she once knew and never ceases to mourn. "For I could not be sure," she reflects, "whether for the rest of my life I would be able to tell when it was really my mother and when it was really her shadow standing between me and the rest of the world."
"Mountain," Baldwin said, "is the book I had to write if I was ever going to write anything else." Go Tell It on the Mountain, first published in 1953, is Baldwin's first major work, a novel that has established itself as an American classic. With lyrical precision, psychological directness, resonating symbolic power, and a rage that is at once unrelenting and compassionate, Baldwin chronicles a fourteen-year-old boy's discovery of the terms of his identity as the stepson of the minister of a storefront Pentecostal church in Harlem one Saturday in March of 1935. Baldwin's rendering of his protagonist's spiritual, sexual, and moral struggle of self-invention opened new possibilities in the American language and in the way Americans understand themselves.
Stories filled with wonder and the haunting beauty of his culture have helped make Rudolfo Anaya the father of Chicano literature in English, and his tales fairly shimmer with the lyric richness of his prose. Acclaimed in both Spanish and English, Anaya is perhaps best loved for his classic bestseller… Antonio Marez is six years old when Ultima comes to stay with his family in New Mexico. She is a curandera, one who cures with herbs and magic. Under her wise wing, Tony will test the bonds that tie him to his people, and discover himself in the pagan past, in his father's wisdom, and in his mother's Catholicism. And at each life turn there is Ultima, who delivered Tony into the world-and will nurture the birth of his soul.
In her own singularly beautiful style, Newbery Medal winner Sharon Creech intricately weaves together two tales, one funny, one bittersweet, to create a heartwarming, compelling, and utterly moving story of love, loss, and the complexity of human emotion.
Thirteen-year-old Salamanca Tree Hiddle, proud of her country roots and the "Indian-ness in her blood," travels from Ohio to Idaho with her eccentric grandparents. Along the way, she tells them of the story of Phoebe Winterbottom, who received mysterious messages, who met a "potential lunatic," and whose mother disappeared.
As Sal entertains her grandparents with Phoebe's outrageous story, her own story begins to unfold — the story of a 13-year-old girl whose only wish is to be reunited with her missing mother.
The Giver, the 1994 Newbery Medal winner, has become one of the most influential novels of our time. The haunting story centers on 12-year-old Jonas, who lives in a seemingly ideal, if colorless, world of conformity and contentment. Not until he is given his life assignment as the Receiver of Memory does he begin to understand the dark, complex secrets behind his fragile community.
Oscar is a sweet but disastrously overweight, lovesick Dominican ghetto nerd. From his home in New Jersey, where he lives with his old-world mother and rebellious sister, Oscar dreams of becoming the Dominican J. R. R. Tolkien and, most of all, of finding love. But he may never get what he wants, thanks to the Fukú — the curse that has haunted Oscar's family for generations, dooming them to prison, torture, tragic accidents, and, above all, ill-starred love. Oscar, still waiting for his first kiss, is just its most recent victim.
Díaz immerses us in the tumultuous life of Oscar and the history of the family at large, rendering with genuine warmth and dazzling energy, humor, and insight the Dominican-American experience, and, ultimately, the endless human capacity to persevere in the face of heartbreak and loss. A true literary triumph, The Brief Wondrous Life of Oscar Wao confirms Junot Díaz as one of the best and most exciting voices of our time.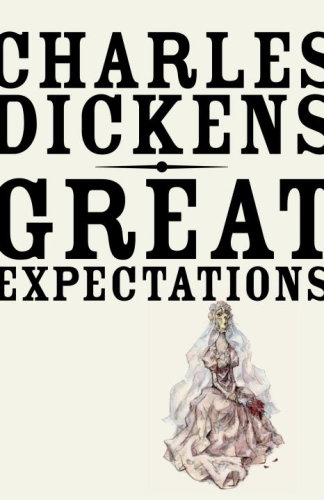 In what may be Dickens's best novel, humble, orphaned Pip is apprenticed to the dirty work of the forge but dares to dream of becoming a gentleman — and one day, under sudden and enigmatic circumstances, he finds himself in possession of "great expectations." In this gripping tale of crime and guilt, revenge and reward, the compelling characters include Magwitch, the fearful and fearsome convict; Estella, whose beauty is excelled only by her haughtiness; and the embittered Miss Havisham, an eccentric jilted bride.
The unforgettable, heartbreaking story of the unlikely friendship between a wealthy boy and the son of his father's servant, caught in the tragic sweep of history, The Kite Runner transports readers to Afghanistan at a tense and crucial moment of change and destruction. A powerful story of friendship, it is also about the power of reading, the price of betrayal, and the possibility of redemption; and an exploration of the power of fathers over sons — their love, their sacrifices, their lies.
Since its publication in 2003, The Kite Runner has become a beloved, one-of-a-kind classic of contemporary literature, touching millions of readers, and launching the career of one of America's most treasured writers.
From the Booker Prize-winning author of The Remains of the Day comes a devastating new novel of innocence, knowledge, and loss. As children Kathy, Ruth, and Tommy were students at Hailsham, an exclusive boarding school secluded in the English countryside. It was a place of mercurial cliques and mysterious rules where teachers were constantly reminding their charges of how special they were.
Now, years later, Kathy is a young woman. Ruth and Tommy have reentered her life. And for the first time she is beginning to look back at their shared past and understand just what it is that makes them special — and how that gift will shape the rest of their time together. Suspenseful, moving, beautifully atmospheric, Never Let Me Go is another classic by the author of The Remains of the Day.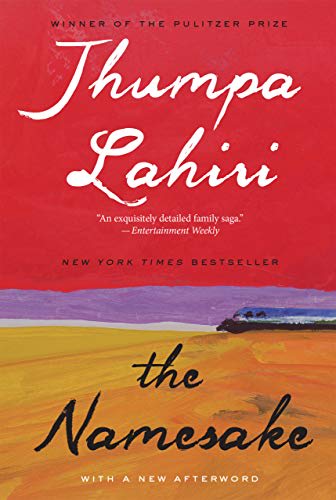 The Namesake takes the Ganguli family from their tradition-bound life in Calcutta through their fraught transformation into Americans. On the heels of their arranged wedding, Ashoke and Ashima Ganguli settle together in Cambridge, Massachusetts. An engineer by training, Ashoke adapts far less warily than his wife, who resists all things American and pines for her family. When their son is born, the task of naming him betrays the vexed results of bringing old ways to the new world. Named for a Russian writer by his Indian parents in memory of a catastrophe years before, Gogol Ganguli knows only that he suffers the burden of his heritage as well as his odd, antic name. Lahiri brings great empathy to Gogol as he stumbles along the first-generation path, strewn with conflicting loyalties, comic detours, and wrenching love affairs. With penetrating insight, she reveals not only the defining power of the names and expectations bestowed upon us by our parents, but also the means by which we slowly, sometimes painfully, come to define ourselves. The New York Times has praised Lahiri as "a writer of uncommon elegance and poise." The Namesake is a fine-tuned, intimate, and deeply felt novel of identity.
This groundbreaking book, first published in 1982, is the story of two teenage girls whose friendship blossoms into love and who, despite pressures from family and school that threaten their relationship, promise to be true to each other and their feelings.
Of the author and the book, the Margaret A. Edwards Award committee said, "Nancy Garden has the distinction of being the first author for young adults to create a lesbian love story with a positive ending. Using a fluid, readable style, Garden opens a window through which readers can find courage to be true to themselves."
Which of these books are your favorites? Let us know in the comments!
Want access to free & bargain ebooks? Sign up for BookBub here.
Comments