A person expressing affection through the written word is not only poetic, but carries a permanence that stands the test of time. Lucky for us, the authors below have written stories where characters carry on romance through written notes — or through email, text, and even tweets! From historical to contemporary, heartbreaking to hilarious, these stories with fictional love letters are sure to make you swoon. Check the books below, with publishers' descriptions included.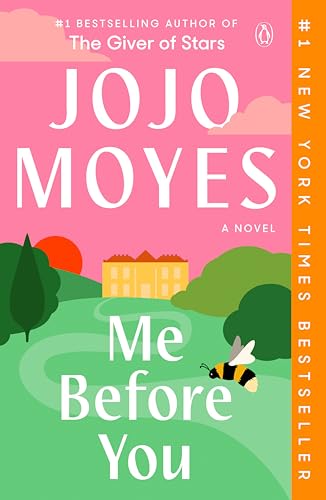 They had nothing in common until love gave them everything to lose…
Louisa Clark is an ordinary girl living an exceedingly ordinary life — steady boyfriend, close family — who has barely been farther afield than their tiny village. She takes a badly needed job working for ex–Master of the Universe Will Traynor, who is wheelchair bound after an accident. Will has always lived a huge life — big deals, extreme sports, worldwide travel — and now he's pretty sure he cannot live the way he is.
Will is acerbic, moody, bossy — but Lou refuses to treat him with kid gloves, and soon his happiness means more to her than she expected. When she learns that Will has shocking plans of his own, she sets out to show him that life is still worth living.
A Love Story for this generation and perfect for fans of John Green's The Fault in Our Stars, Me Before You brings to life two people who couldn't have less in common — a heartbreakingly romantic novel that asks, What do you do when making the person you love happy also means breaking your own heart?
Why you'll love it: Near the end of Me Before You, Louisa reads a touching letter from Will where he reveals how he's felt about her all along. "You are scored on my heart, Clark. You were from the first day you walked in, with your ridiculous clothes and your bad jokes and your complete inability to ever hide a single thing you felt."
Every so often a love story so captures our hearts that it becomes more than a story-it becomes an experience to remember forever. The Notebook is such a book. It is a celebration of how passion can be ageless and timeless, a tale that moves us to laughter and tears and makes us believe in true love all over again… At 31, Noah Calhoun, back in coastal North Carolina after World War II, is haunted by images of the girl he lost more than a decade earlier. At 29, socialite Allie Nelson is about to marry a wealthy lawyer, but she cannot stop thinking about the boy who long ago stole her heart. Thus begins the story of a love so enduring and deep it can turn tragedy into triumph, and may even have the power to create a miracle…
Why you'll love it: Thinking he's lost her to another, Noah pens a sweet goodbye letter to Allie: "The best love is the kind that awakens the soul and makes us reach for more. That plants a fire in our hearts and brings peace to our minds. And that's what you've given me."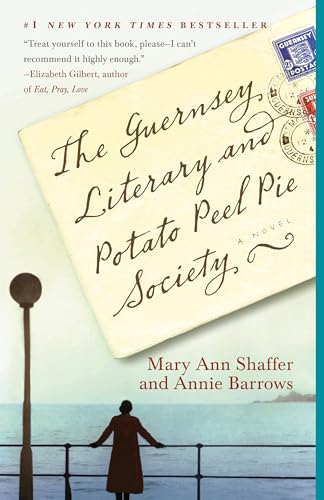 "I wonder how the book got to Guernsey? Perhaps there is some sort of secret homing instinct in books that brings them to their perfect readers." January 1946: London is emerging from the shadow of the Second World War, and writer Juliet Ashton is looking for her next book subject. Who could imagine that she would find it in a letter from a man she's never met, a native of the island of Guernsey, who has come across her name written inside a book by Charles Lamb…
As Juliet and her new correspondent exchange letters, Juliet is drawn into the world of this man and his friends — and what a wonderfully eccentric world it is. The Guernsey Literary and Potato Peel Pie Society — born as a spur-of-the-moment alibi when its members were discovered breaking curfew by the Germans occupying their island — boasts a charming, funny, deeply human cast of characters, from pig farmers to phrenologists, literature lovers all.
Juliet begins a remarkable correspondence with the society's members, learning about their island, their taste in books, and the impact the recent German occupation has had on their lives. Captivated by their stories, she sets sail for Guernsey, and what she finds will change her forever.
Written with warmth and humor as a series of letters, this novel is a celebration of the written word in all its guises, and of finding connection in the most surprising ways.
Why you'll love it: An epistolary novel, the characters' letters touch on everything from books to life to love. One includes this beautiful line: "All my life I thought that the story was over when the hero and heroine were safely engaged — after all, what's good enough for Jane Austen ought to be good enough for anyone. But it's a lie. The story is about to begin, and every day will be a new piece of the plot."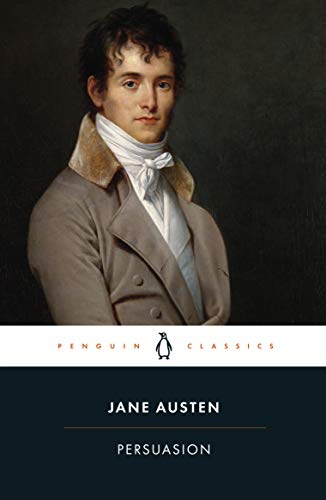 First published in 1818, Persuasion was Jane Austen's last work. Its mellow character and autumnal tone have long made it a favorite with Austen readers. Set in Somersetshire and Bath, the novel revolves around the lives and love affair of Sir Walter Elliot, his daughters Elizabeth, Anne, and Mary, and various in-laws, friends, suitors, and other characters, In Anne Elliot, the author created perhaps her sweetest, most appealing heroine.
At the center of the novel is Anne's thwarted romance with Captain Frederick Wentworth, a navy man Anne met and fell in love with when she was 19. At the time, Wentworth was deemed an unsuitable match and Anne was forced to break off the relationship. Eight years later, however, they meet again. By this time Captain Wentworth has made his fortune in the navy and is an attractive "catch." However, Anne is now uncertain about his feelings for her. But after various twists and turns of fortune, the novel ends on a happy note.
In Persuasion, as in such novels as Sense and Sensibility, Pride and Prejudice, and Emma, Austen limned the plight of young women who could escape the constraints of family life only by marrying, and suggest the foolishness of women who believed they were free and not dependent on the financial and social resources of men. At the same time, Persuasion offers an ironic and subtle paean to the true love that enables one woman to rise above straitened economic circumstances and the stifling social conventions that restricted women to narrowly circumscribed lives in the common sitting room.
Sure to appeal to admirers of Jane Austen, Persuasion will delight any reader with its finely drawn characters, gentle satire, and charming re-creation of the genteel world of the 19th-century English countryside.
Why you'll love it: There are few moments more romantic in English literature than when Captain Wentworth gives a note to Anne that contains the lines, "You pierce my soul. I am half agony, half hope. Tell me not that I am too late, that such precious feelings are gone forever. I offer myself to you again with a heart even more your own than when you almost broke it eight years and a half ago."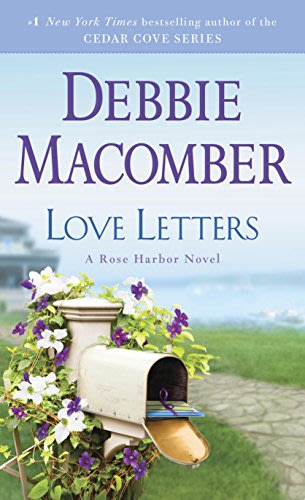 In this enchanting novel set at Cedar Cove's cozy Rose Harbor Inn, Debbie Macomber celebrates the power of love — and a well-timed love letter — to inspire hope and mend a broken heart.
Summer is a busy season at the inn, so proprietor Jo Marie Rose and handyman Mark Taylor have spent a lot of time together keeping the property running. Despite some folks' good-natured claims to the contrary, Jo Marie insists that Mark is only a friend. However, she seems to be thinking about this particular friend a great deal lately. Jo Marie knows surprisingly little about Mark's life, due in no small part to his refusal to discuss it. She's determined to learn more about his past, but first she must face her own — and welcome three visitors who, like her, are setting out on new paths.
Twenty-three-year-old Ellie Reynolds is taking a leap of faith. She's come to Cedar Cove to meet Tom, a man she's been corresponding with for months, and with whom she might even be falling in love. Ellie's overprotective mother disapproves of her trip, but Ellie is determined to spread her wings.
Maggie and Roy Porter are next to arrive at the inn. They are taking their first vacation alone since their children were born. In the wake of past mistakes, they hope to rekindle the spark in their marriage — and to win back each other's trust. But Maggie must make one last confession that could forever tear them apart.
For each of these characters, it will ultimately be a moment when someone wore their heart on their sleeve — and took pen to paper — that makes all the difference. Debbie Macomber's moving novel reveals the courage it takes to be vulnerable, accepting, and open to love.
Why you'll love it: This Rose Harbor novel contains multiple letters between characters that shape the plot, including one that reads, "Loving you gave me permission to dream, to look beyond the day, to hope that life held more for me than war and being a soldier."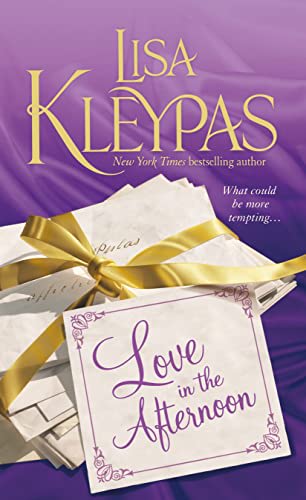 As a lover of animals and nature, Beatrix Hathaway has always been more comfortable outdoors than in the ballroom. Even though she participated in the London season in the past, the classic beauty and free-spirited Beatrix has never been swept away or seriously courted… and she has resigned herself to the fate of never finding love. Has the time come for the most unconventional of the Hathaway sisters to settle for an ordinary man — just to avoid spinsterhood?
Captain Christopher Phelan is a handsome, daring soldier who plans to marry Beatrix's friend, the vivacious flirt Prudence Mercer, when he returns from fighting abroad. But, as he explains in his letters to Pru, life on the battlefield has darkened his soul — and it's becoming clear that Christopher won't come back as the same man. When Beatrix learns of Pru's disappointment, she decides to help by concocting Pru's letters to Christopher for her. Soon the correspondence between Beatrix and Christopher develops into something fulfilling and deep… and when Christopher comes home, he's determined to claim the woman he loves. What began as Beatrix's innocent deception has resulted in the agony of unfulfilled love — and a passion that can't be denied…
Why you'll love it: While Christopher is away serving in the military, he finds his feelings growing as he receives letters from his intended, Pru, not realizing it's her friend, Beatrix, actually writing him. Christopher is so overcome that in one of his letters, he writes, "I'll tell you what I'm fighting for. Not for England, nor her allies, nor any patriotic cause. It's all come down to the hope of being with you."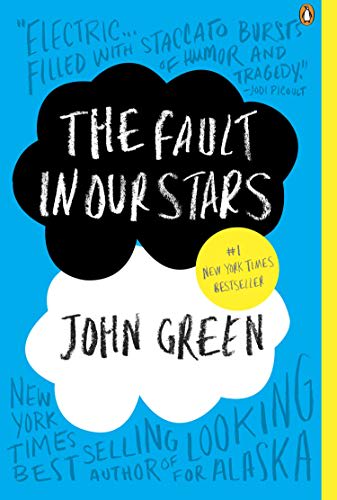 Despite the tumor-shrinking medical miracle that has bought her a few years, Hazel has never been anything but terminal, her final chapter inscribed upon diagnosis. But when a gorgeous plot twist named Augustus Waters suddenly appears at Cancer Kid Support Group, Hazel's story is about to be completely rewritten.
Insightful, bold, irreverent, and raw, The Fault in Our Stars brilliantly explores the funny, thrilling, and tragic business of being alive and in love.
Why you'll love it: At the end of The Fault in Our Stars, Hazel finds a letter from Gus n which he talks about how much she's meant to him. He writes, "I am so lucky to love her… You don't get to choose if you get hurt in this world, old man, but you do have some say in who hurts you. I like my choices. I hope she likes hers."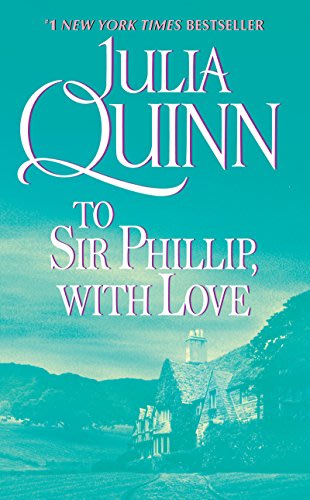 Sir Phillip knew that Eloise Bridgerton was a spinster, and so he'd proposed, figuring that she'd be homely and unassuming, and more than a little desperate for an offer of marriage. Except… she wasn't. The beautiful woman on his doorstep was anything but quiet, and when she stopped talking long enough to close her mouth, all he wanted to do was kiss her… and more.
Did he think she was mad? Eloise Bridgerton couldn't marry a man she had never met But then she started thinking… and wondering… and before she knew it, she was in a hired carriage in the middle of the night, on her way to meet the man she hoped might be her perfect match. Except… he wasn't. Her perfect husband wouldn't be so moody and ill-mannered, and while Phillip was certainly handsome, he was a large brute of a man, rough and rugged, and totally unlike the London gentlemen vying for her hand. But when he smiled… and when he kissed her… the rest of the world simply fell away, and she couldn't help but wonder… could this imperfect man be perfect for her?
Why you'll love it: Julia Quinn's historical romance has many letters, including a lovely letter from a mother to her child, with the wise words, "Know what you want and reach for it. And if you don't know what you want, be patient. The answers will come to you in time, and you may find that your heart's desire has been right under your nose all the while."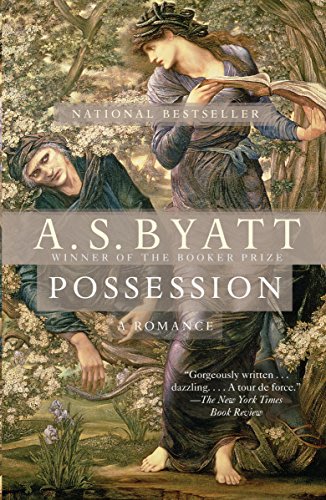 Possession, for which Byatt won England's prestigious Booker Prize, was praised by critics on both sides of the Atlantic when it was first published in 1990. "On academic rivalry and obsession, Byatt is delicious. On the nature of possession — the lover by the beloved, the biographer by his subject — she is profound," said The Sunday Times (London). The New Yorker dubbed it "more fun to read than The Name of the Rose… Its prankish verve [and] monstrous richness of detail [make for] a one-woman variety show of literary styles and types." The novel traces a pair of young academics — Roland Michell and Maud Bailey — as they uncover a clandestine love affair between two long-dead Victorian poets. Interwoven in a mesmerizing pastiche are love letters and fairytales, extracts from biographies and scholarly accounts, creating a sensuous and utterly delightful novel of ideas and passions.
Why you'll love it: Possession is a story of not only a contemporary romance between two academics, but a historical one between two Victorian writers. One of these poets pens a passionate letter that says, "I cannot let you burn me up, nor can I resist you. No mere human can stand in a fire and not be consumed."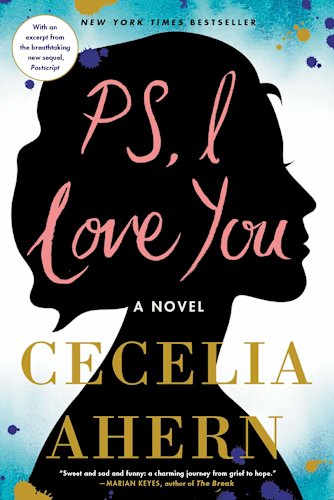 A wonderfully warm and heartfelt debut from a stunning new talent. Everyone needs a guardian angel! Some people wait their whole lives to find their soul mates. But not Holly and Gerry. Childhood sweethearts, they could finish each other's sentences and even when they fought, they laughed. No one could imagine Holly and Gerry without each other. Until the unthinkable happens.
Gerry's death devastates Holly. But as her 30th birthday looms, Gerry comes back to her. He's left her a bundle of notes, one for each of the months after his death, gently guiding Holly into her new life without him, each note signed 'PS, I Love You'. As the notes are gradually opened, and as the year unfolds, Holly is both cheered up and challenged. The man who knows her better than anyone sets out to teach her that life goes on.
With some help from her friends, and her noisy and loving family, Holly finds herself laughing, crying, singing, dancing — and being braver than ever before. Life is for living, she realizes — but it always helps if there's an angel watching over you.
Why you'll love it: Although it's a tearjerker, Ahern's novel is also an uplifting story of love and hope in the face of grief. As Gerry tells Holly is one of the letters he leaves her, "Don't be afraid to fall in love again. Open your heart and follow where it leads you… and remember, shoot for the moon."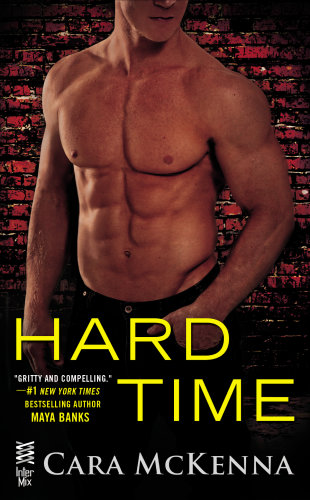 Annie Goodhouse doesn't need to be warned about bad boys; good sense and an abusive ex have given her plenty of reasons to play it safe. But when she steps into her new role as outreach librarian for Cousins Correctional Facility, no amount of good sense can keep her mind — or eyes — off inmate Eric Collier.
Eric doesn't claim to be innocent of the crime that landed him in prison. In fact, he'd do it again if that's what it took to keep his family safe. Loyalty and force are what he knows. But meeting Annie makes him want to know more.
When Eric begins courting Annie through letters, they embark on a reckless, secret romance — a forbidden fantasy that neither imagines could ever be real… until early parole for Eric changes everything, and forces them both to face a past they can't forget, and a desire they can't deny.
Why you'll love it: In Hard Time, Eric sneaks librarian Annie secret letters that are both sweet and incredibly hot. "Sometimes I can't even listen to what you're saying," he writes. "All I can do is watch your mouth. I watch your lips and I think about kissing you, when I'm alone at night."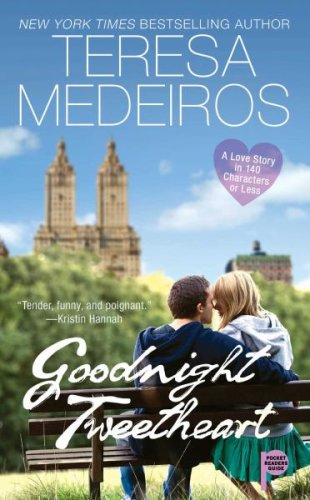 From a New York Times bestselling author, the immensely popular world of Twitter comes alive in this delightfully modern yet unforgettably timeless love story.
In Goodnight Tweetheart, now with an exclusive new epilogue, Teresa Medieros tells a poignant and engaging story in a groundbreaking style.
Can two strangers who meet (and tweet) by chance find a love strong enough to last a lifetime? That's the question former literary sensation Abby Donovan is forced to explore when she meets Mark Baynard on Twitter. Mark, an English professor traveling the world, shatters Abby's writer's block one witty tweet at a time. Just as she begins to write and live again, she discovers Mark is hiding a secret that could change both of their lives forever. In the tradition of Sleepless in Seattle and You've Got Mail, two lonely people discover it doesn't take 140 characters to find your soul mate, just three little words.
Why you'll love it: An unusual romance told in tweets, strangers Abby and Mark meet over Twitter and begin exchanging fun and flirty messages that grow into something deeper. "So if I do Follow you, does that mean we're going steady?" Abby tweets the night they first meet online. "It's more like a quickie in the back of a cab where we trade fake phone numbers afterward," Mark replies.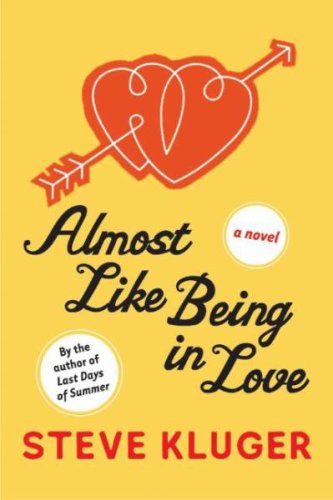 A high school jock and nerd fall in love senior year, only to part after an amazing summer of discovery to attend their respective colleges. They keep in touch at first, but then slowly drift apart.
Flash forward 20 years.
Travis and Craig both have great lives, careers, and loves. But something is missing… Travis is the first to figure it out. He's still in love with Craig, and come what may, he's going after the boy who captured his heart, even if it means forsaking his job, making a fool of himself, and entering the great unknown. Told in narrative, letters, checklists, and more, this is the must-read novel for anyone who's wondered what ever happened to that first great love.
Why you'll love it: This hilarious and fun book is told in a series of announcements, journal entries, and messages, including a note that says, "Boy meets boy when they're both 17. They fall for one another like a ton of bricks… Twenty years later, one of them wakes up and smells the coffee. All he can think about is that first kiss…"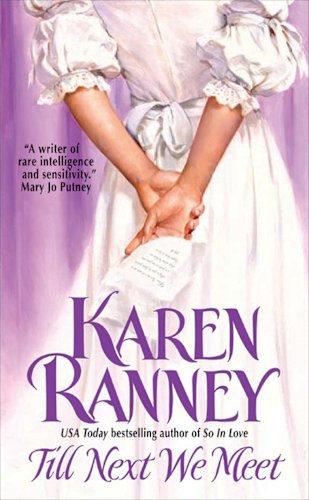 In a departure from her nationally bestselling Highland Lord series, Karen Ranney brings us another emotionally intense and passionate story that will speak to her fans.
When Adam Moncrief, Colonel of the Highland Scots Fusiliers, agrees to write a letter to Catherine Dunnan, one of his officers' wives, a forbidden correspondence develops and he soon becomes fascinated with her even though Catherine thinks the letters come from her husband, Harry Dunnan. Although Adam stops writing after Harry is killed, a year after his last letter he still can't forget her. Then when he unexpectedly inherits the title of the Duke of Lymond, Adam decides the timing is perfect to pay a visit to the now single and available Catherine. What he finds, however, is not the charming, spunky woman he knew from her letters, but a woman stricken by grief, drugged by laudanum and in fear for her life. In order to protect her, Adam marries Catherine, hoping that despite her seemingly fragile state, he will once again discover the woman he fell in love with.
Why you'll love it: This Scottish historical romance is another that features sweet letters between a woman and her husband who's off serving at battle. Except in this story, Catherine's correspondent is one of her late husband's officers, who's fallen for her.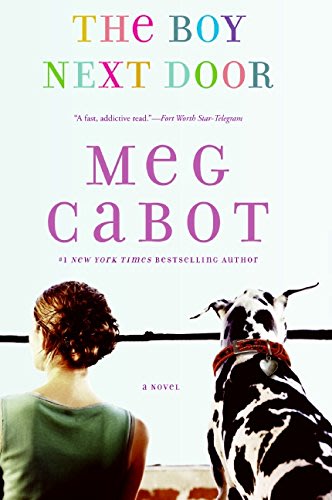 To: You (you)
From: Human Resources (human.resources@thenyjournal.com)
Subject: This Book
Dear Reader,
This is an automated message from the Human Resources Division of the New York Journal, New York City's leading photo-newspaper. Please be aware that according to our records you have not yet read this book. What exactly are you waiting for? This book has it all:
Humor
Romance
Cooking tips
Great Danes
Heroine in peril
Dolphin-shaped driftwood sculptures
If you wish to read about any of the above, please do not hesitate to head to the checkout counter, where you will be paired with a sales associate who will work to help you buy this book.
We here at the New York Journal are a team. We win as a team, and lose as one as well. Don't you want to be on the winning team?
Sincerely,
Human Resources Division
New York Journal
Please note that failure to read this book may result in suspension or dismissal from this store.
*********This e-mail is confidential and should not be used by anyone who is not the original intended recipient. If you have received this e-mail in error please inform the sender and delete it from your mailbox or any other storage mechanism.*********
Why you'll love it: The Boy Next Door is a romance between a gossip columnist and a man she thinks is her neighbor's nephew. Told through email exchanges, this book will make you laugh as much as it makes you swoon.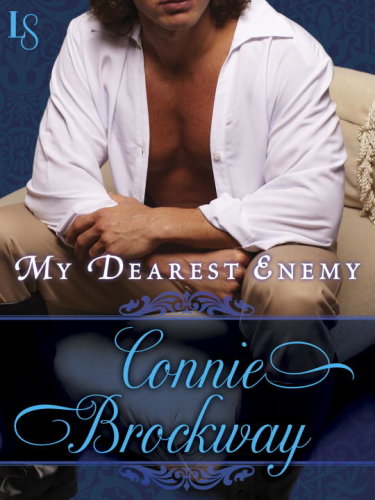 Connie Brockway's novel of unexpected love begins with a series of letters between a world-weary adventurer and the beautiful suffragette whose passion calls him home.
"Dear Mr. Thorne, For the next five years, I will profitably manage this estate. I will deliver to you an allowance and I will prove that women are just as capable as men." Lillian Bede is shocked when she is tapped to run the affairs of an exquisite country manor. But she accepts the challenge, taking the opportunity to put her politics into practice. There's only one snag: Lily's ward, the infuriating, incorrigible globe-trotter Avery Thorne.
"My Dear Miss Bede, Forgive me if I fail to shudder. Pray, do whatever you bloody well want, can, or must." Avery's inheritance is on hiatus after his uncle dies — and his childhood home is in the hands of some domineering usurper. But when he finally returns, Avery finds that his antagonist is not at all what he expected. In fact, Lily Bede is stunning, exotic, provocative — and impossible to resist.
Why you'll love it: For those who like their letters sizzling with sexual tension, the written banter between Avery Thorne and Lillian Bede in Brockway's My Dearest Enemy will be sure to please!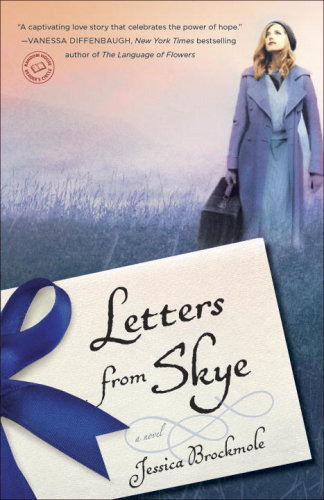 A sweeping story told in letters, spanning two continents and two world wars, Jessica Brockmole's atmospheric debut novel captures the indelible ways that people fall in love, and celebrates the power of the written word to stir the heart.
March 1912: Twenty-four-year-old Elspeth Dunn, a published poet, has never seen the world beyond her home on Scotland's remote Isle of Skye. So she is astonished when her first fan letter arrives, from a college student, David Graham, in far-away America. As the two strike up a correspondence — sharing their favorite books, wildest hopes, and deepest secrets — their exchanges blossom into friendship, and eventually into love. But as World War I engulfs Europe and David volunteers as an ambulance driver on the Western front, Elspeth can only wait for him on Skye, hoping he'll survive.
June 1940: At the start of World War II, Elspeth's daughter, Margaret, has fallen for a pilot in the Royal Air Force. Her mother warns her against seeking love in wartime, an admonition Margaret doesn't understand. Then, after a bomb rocks Elspeth's house, and letters that were hidden in a wall come raining down, Elspeth disappears. Only a single letter remains as a clue to Elspeth's whereabouts. As Margaret sets out to discover where her mother has gone, she must also face the truth of what happened to her family long ago.
Sparkling with charm and full of captivating period detail, Letters from Skye is a testament to the power of love to overcome great adversity, and marks Jessica Brockmole as a stunning new literary voice.
Why you'll love it: Set in two time periods, and with two romances, Letters from Skye is a historical novel full of letters from people eager to meet the person they've been falling for through the written word. "Don't let me go off to the front without having touched you for the first time, without having heard your voice say my name," one character writes to another. "Don't let me go off to the front without a memory of you in my heart."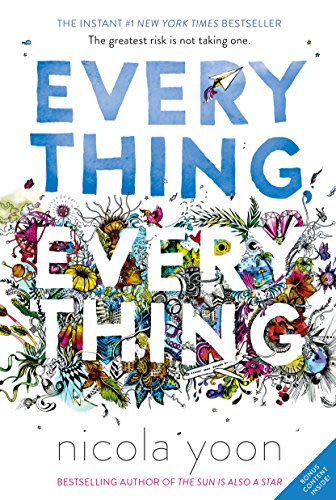 If you love Eleanor and Park, Hazel and Augustus, and Mia and Adam, you'll love the story of Maddy, a girl who's literally allergic to the outside world, and Olly, the boy who moves in next door… and becomes the greatest risk she's ever taken. This innovative and heartfelt debut novel unfolds via vignettes, diary entries, illustrations, and more.
My disease is as rare as it is famous. Basically, I'm allergic to the world. I don't leave my house, have not left my house in 17 years. The only people I ever see are my mom and my nurse, Carla.
But then one day, a moving truck arrives next door. I look out my window, and I see him. He's tall, lean and wearing all black — black T-shirt, black jeans, black sneakers, and a black knit cap that covers his hair completely. He catches me looking and stares at me. I stare right back. His name is Olly.
Maybe we can't predict the future, but we can predict some things. For example, I am certainly going to fall in love with Olly. It's almost certainly going to be a disaster.
Why you'll love it: In this witty young adult romance, Olly and Maddy first begin talking through email and IM, since her disease prevents her from leaving her room. "Are you a ghost?" Olly asks her. "That's what I thought the day we moved in and I saw you at the window. And it would be my luck that the pretty girl next door is not actually alive."
What books would you add to the list? Share in the comments!
Want access to free & bargain ebooks? Sign up for BookBub here.
Comments