There's nothing like reading a book so engrossing you can't bear to leave it. If you're searching for a compulsively readable novel, look no further. These must-read books, complete with publishers' descriptions, are impossible to put down.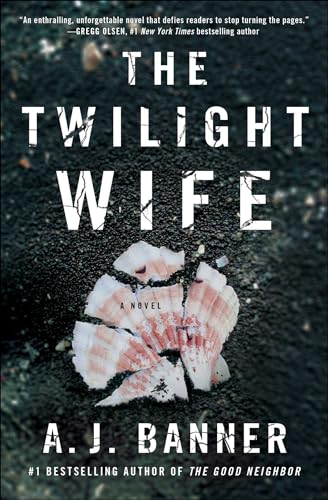 From bestselling author A.J. Banner comes a dazzling new novel of psychological suspense in the vein of S.J. Watson's Before I Go to Sleep and Mary Kubica's The Good Girl that questions just how much we can trust the people around us.
Thirty-four-year-old marine biologist Kyra Winthrop remembers nothing about the diving accident that left her with a complex form of memory loss. With only brief flashes of the last few years of her life, her world has narrowed to a few close friendships on the island where she lives with her devoted husband, Jacob.
But all is not what it seems. Kyra begins to have visions — or are they memories? — of a rocky marriage, broken promises, and cryptic relationships with the island residents, whom she believes to be her friends.
As Kyra races to uncover her past, the truth becomes a terrifying nightmare. A twisty, immersive thriller, The Twilight Wife will keep readers enthralled through the final, shocking twist.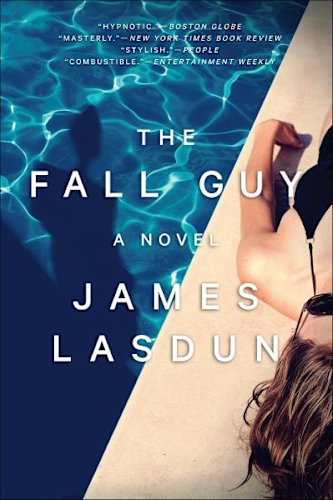 It is summer, 2012. Charlie, a wealthy banker with an uneasy conscience, invites his troubled cousin Matthew to visit him and his wife in their idyllic mountaintop house. As the days grow hotter, the friendship between the three begins to reveal its fault lines, and with the arrival of a fourth character, the household finds itself suddenly in the grip of uncontrollable passions. As readers of James Lasdun's acclaimed fiction can expect, The Fall Guy is a complex moral tale as well as a gripping suspense story, probing questions of guilt and betrayal with ruthless incisiveness. Who is the real victim here? Who is the perpetrator? And who, ultimately, is the fall guy? Darkly vivid, with an atmosphere of erotic danger, The Fall Guy is Lasdun's most entertaining novel yet.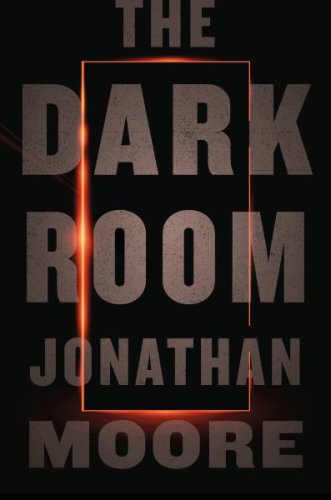 Gavin Cain, an SFPD homicide inspector, is in the middle of an exhumation when his phone rings. San Francisco's mayor is being blackmailed and has ordered Cain back to the city; a helicopter is on its way. The casket, and Cain's cold-case investigation, must wait.
At City Hall, the mayor shows Cain four photographs he's received: the first, an unforgettable blonde; the second, pills and handcuffs on a nights the third, the woman drinking from a flask; and last, the woman naked, unconscious, and shackled to a bed. The accompanying letter is straightforward: Worse revelations are on the way unless the mayor takes his own life first.
An intricately plotted, deeply affecting thriller that keeps readers guessing until the final pages, The Dark Room tracks Cain as he hunts for the blackmailer, pitching him into the web of destruction and devotion the mayor casts in his shadow.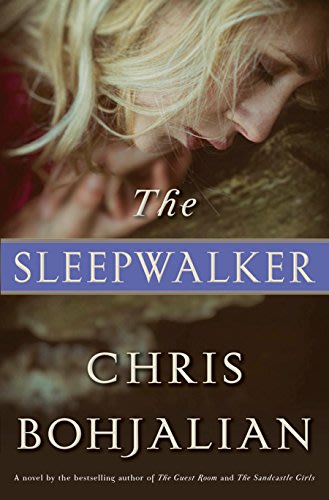 From the New York Times bestselling author of The Guest Room comes a spine-tingling novel of lies, loss, and buried desire — the mesmerizing story of a wife and mother who vanishes from her bed late one night.
When Annalee Ahlberg goes missing, her children fear the worst. Annalee is a sleepwalker whose affliction manifests in ways both bizarre and devastating. Once, she merely destroyed the hydrangeas in front of her Vermont home. More terrifying was the night her older daughter, Lianna, pulled her back from the precipice of the Gale River bridge. The morning of Annalee's disappearance, a search party combs the nearby woods. Annalee's husband, Warren, flies home from a business trip. Lianna is questioned by a young, hazel-eyed detective. And her little sister, Paige, takes to swimming the Gale to look for clues. When the police discover a small swatch of fabric, a nightshirt, ripped and hanging from a tree branch, it seems certain Annalee is dead, but Gavin Rikert, the hazel-eyed detective, continues to call, continues to stop by the Ahlbergs' Victorian home. As Lianna peels back the layers of mystery surrounding Annalee's disappearance, she finds herself drawn to Gavin, but she must ask herself: Why does the detective know so much about her mother? Why did Annalee leave her bed only when her father was away? And if she really died while sleepwalking, where was the body?
Conjuring the strange and mysterious world of parasomnia, a place somewhere between dreaming and wakefulness, The Sleepwalker is a masterful novel from one of our most treasured storytellers.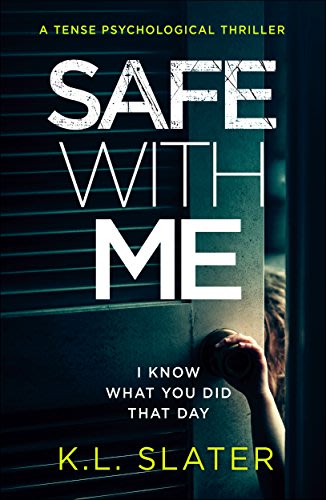 Thirteen years ago someone did something very bad to Anna. Now it's her turn to get even…
Anna lives a solitary existence, taking solace in order and routine. Her only friend is the lonely old lady next door. She doesn't like to let people to get too close — she knows how much damage they can do.
Then one ordinary day Anna witnesses a devastating road accident and recognizes the driver as Carla, the woman who ruined her life all those years ago. Now it's Anna's chance to set things straight but her revenge needs to be executed carefully…
First she needs to get to know Liam, the man injured in the accident. She needs to follow the police investigation. She needs to watch Carla from the shadows…
But as Anna's obsession with Carla escalates, her own secrets start to unravel. Is Carla really dangerous or does Anna need to worry about someone far closer to home?
A compelling, gripping psychological thriller, perfect for fans of The Girl on the Train and The Sister.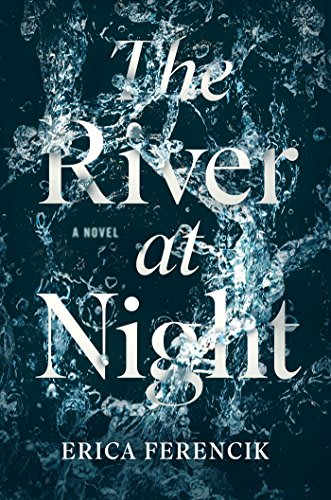 A high-stakes drama set against the harsh beauty of the Maine wilderness, charting the journey of four friends as they fight to survive the aftermath of a white water rafting accident, The River at Night is a nonstop and unforgettable thriller by a stunning new voice in fiction.
Winifred Allen needs a vacation.
Stifled by a soul-crushing job, devastated by the death of her beloved brother, and lonely after the end of a 15-year marriage, Wini is feeling vulnerable. So when her three best friends insist on a high-octane getaway for their annual girls' trip, she signs on, despite her misgivings.
What starts out as an invigorating hiking and rafting excursion in the remote Allagash Wilderness soon becomes an all-too-real nightmare: A freak accident leaves the women stranded, separating them from their raft and everything they need to survive. When night descends, a fire on the mountainside lures them to a ramshackle camp that appears to be their lifeline. But as Wini and her friends grasp the true intent of their supposed saviors, long buried secrets emerge and lifelong allegiances are put to the test. To survive, Wini must reach beyond the world she knows to harness an inner strength she never knew she possessed.
With intimately observed characters, visceral prose, and pacing as ruthless as the river itself, The River at Night is a dark exploration of creatures — both friend and foe — that you won't soon forget.
An ordinary outing takes Greta, Alex, and four-year-old Smilla across Sweden's mythical Lake Malice to a tiny, isolated island. While father and daughter tramp into the trees, Greta stays behind in the boat, lulled into a reverie by the misty, moody lake… only later to discover that the two haven't returned. Her frantic search proves futile. They've disappeared without a trace.
Greta struggles to understand their eerie vanishing. She desperately needs to call Alex, to be reassured that Smilla is safe, or contact the police. But now her cell phone is missing too. Back at her cottage, she finds it hidden away under the bedsheets. Had she done that? Or had someone else been in the cottage? But who, and why? As Greta struggles to put the pieces together, she fears that her past has come back to torment her, or she's finally lost her grip on reality…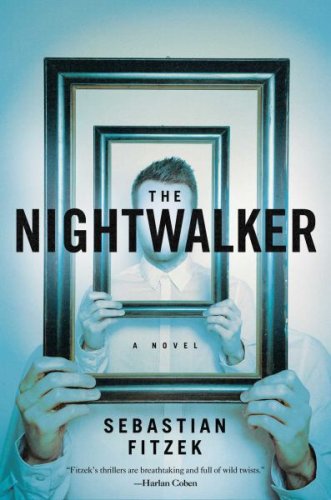 As a young man, Leon Nader suffered from insomnia. As a sleepwalker, he even turned to violence during his nocturnal excursions and had psychiatric treatment for his condition. Eventually, he was convinced he had been cured — but one day, years later, Leon's wife disappears from their apartment under mysterious circumstances. Could it be that his illness has broken out again? In order to find out how he behaves in his sleep, Leon fits a movement activated camera to his forehead — and when he looks at the video the next morning he makes a discovery that bursts the borders of his imagination. His nocturnal personality goes through a door that is totally unknown to him and descends into the darkness…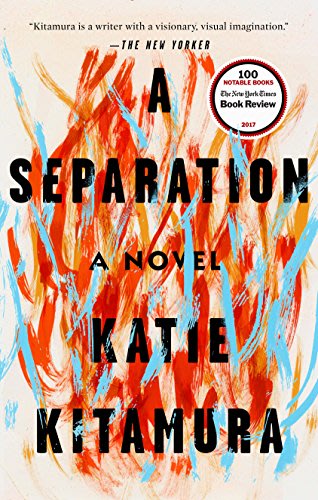 This is her story. About the end of her marriage. About what happened when Christopher went missing and she went to find him. These are her secrets, this is what happened…
A young woman has agreed with her faithless husband: It's time for them to separate. For the moment it's a private matter, a secret between the two of them. As she begins her new life, she gets word that Christopher has gone missing in a remote region in the rugged south of Greece; she reluctantly agrees to go look for him, still keeping their split to herself. In her heart, she's not even sure if she wants to find him. As her search comes to a shocking breaking point, she discovers she understands less than she thought she did about her relationship and the man she used to love.
A searing, suspenseful story of intimacy and infidelity, A Separation lays bare what divides us from the inner lives of others. With exquisitely cool precision, Katie Kitamura propels us into the experience of a woman on edge, with a fiercely mesmerizing story to tell.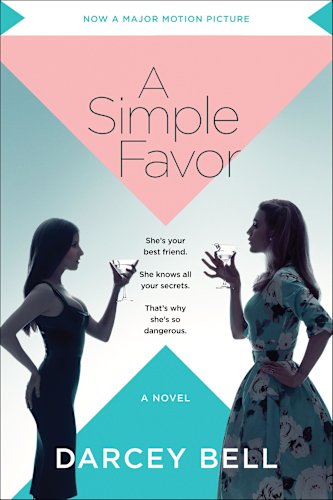 She's your best friend.
She knows all your secrets.
That's why she's so dangerous.
A single mother's life is turned upside down when her best friend vanishes in this chilling debut thriller in the vein of Gone Girl and The Girl on the Train.
It starts with a simple favor — an ordinary kindness mothers do for one another. When her best friend, Emily, asks Stephanie to pick up her son Nicky after school, she happily says yes. Nicky and her son, Miles, are classmates and best friends, and the five-year-olds love being together — just like she and Emily. A widow and stay-at-home mommy blogger living in woodsy suburban Connecticut, Stephanie was lonely until she met Emily, a sophisticated PR executive whose job in Manhattan demands so much of her time.
But Emily doesn't come back. She doesn't answer calls or return texts. Stephanie knows something is terribly wrong — Emily would never leave Nicky, no matter what the police say. Terrified, she reaches out to her blog readers for help. She also reaches out to Emily's husband, the handsome, reticent Sean, offering emotional support. It's the least she can do for her best friend. Then, she and Sean receive shocking news. Emily is dead. The nightmare of her disappearance is over.
Or is it? Because soon, Stephanie will begin to see that nothing — not friendship, love, or even an ordinary favor — is as simple as it seems.
Full of twists and turns, Everything You Want Me to Be reconstructs a year in the life of a dangerously mesmerizing young woman, during which a small town's darkest secrets come to the forefront… and she inches closer and closer to her death.
High school senior Hattie Hoffman has spent her whole life playing many parts: the good student, the good daughter, the good citizen. When she's found brutally stabbed to death on the opening night of her high school play, the tragedy rips through the fabric of her small town community. Local sheriff Del Goodman, a family friend of the Hoffmans, vows to find her killer, but trying to solve her murder yields more questions than answers. It seems that Hattie's acting talents ran far beyond the stage. Told from three points of view — Del, Hattie, and the new English teacher whose marriage is crumbling — Everything You Want Me to Be weaves the story of Hattie's last school year and the events that drew her ever closer to her death.
Evocative and razor-sharp, Everything You Want Me to Be challenges you to test the lines between innocence and culpability, identity and deception. Does love lead to self-discovery — or destruction?
The danger isn't all in your head…
Growing up, Kate Priddy was always a bit neurotic, experiencing momentary bouts of anxiety that exploded into full blown panic attacks after an ex-boyfriend kidnapped her and nearly ended her life. When Corbin Dell, a distant cousin in Boston, suggests the two temporarily swap apartments, Kate, an art student in London, agrees, hoping that time away in a new place will help her overcome the recent wreckage of her life.
But soon after her arrival at Corbin's grand apartment on Beacon Hill, Kate makes a shocking discovery: His next-door neighbor, a young woman named Audrey Marshall, has been murdered. When the police question her about Corbin, a shaken Kate has few answers, and many questions of her own — curiosity that intensifies when she meets Alan Cherney, a handsome, quiet tenant who lives across the courtyard, in the apartment facing Audrey's. Alan saw Corbin surreptitiously come and go from Audrey's place, yet he's denied knowing her. Then, Kate runs into a tearful man claiming to be the dead woman's old boyfriend, who insists Corbin did the deed the night that he left for London.
When she reaches out to her cousin, he proclaims his innocence and calms her nerves… until she comes across disturbing objects hidden in the apartment — and accidently learns that Corbin is not where he says he is. Could Corbin be a killer? And what about Alan? Kate finds herself drawn to this appealing man who seems so sincere, yet she isn't sure. Jetlagged and emotionally unstable, her imagination full of dark images caused by the terror of her past, Kate can barely trust herself… So how could she take the chance on a stranger she's just met?
Yet the danger Kate imagines isn't nearly as twisted and deadly as what's about to happen. When her every fear becomes very real.
And much, much closer than she thinks.
Told from multiple points of view, Her Every Fear is a scintillating, edgy novel rich with Peter Swanson's chilling insight into the darkest corners of the human psyche and virtuosic skill for plotting that has propelled him to the highest ranks of suspense, in the tradition of such greats as Gillian Flynn, Paula Hawkins, Patricia Highsmith, and James M. Cain.
It's 1965 in a tight-knit working-class neighborhood in Queens, New York, and Ruth Malone — a single mother who works long hours as a cocktail waitress — wakes to discover her two small children, Frankie Jr. and Cindy, have gone missing. Later that day, Cindy's body is found in a derelict lot a half mile from her home, strangled. Ten days later, Frankie Jr.'s decomposing body is found. Immediately, all fingers point to Ruth.
As police investigate the murders, the detritus of Ruth's life is exposed. Seen through the eyes of the cops, the empty bourbon bottles and provocative clothing which litter her apartment, the piles of letters from countless men and Ruth's little black book of phone numbers, make her a drunk, a loose woman — and therefore a bad mother. The lead detective, a strict Catholic who believes women belong in the home, leaps to the obvious conclusion: facing divorce and a custody battle, Malone took her children's lives.
Pete Wonicke is a rookie tabloid reporter who finagles an assignment to cover the murders. Determined to make his name in the paper, he begins digging into the case. Pete's interest in the story develops into an obsession with Ruth, and he comes to believe there's something more to the woman whom prosecutors, the press, and the public have painted as a promiscuous femme fatale. Did Ruth Malone violently kill her own children, is she a victim of circumstance — or is there something more sinister at play?
Inspired by a true story, Little Deaths, like celebrated novels by Sarah Waters and Megan Abbott, is compelling literary crime fiction that explores the capacity for good and evil in us all.
Please make a list of every possession you consider essential to your life.
The request seems odd, even intrusive — and for the two women who answer, the consequences are devastating.
EMMA
Reeling from a traumatic break-in, Emma wants a new place to live. But none of the apartments she sees are affordable or feel safe. Until One Folgate Street. The house is an architectural masterpiece: a minimalist design of pale stone, plate glass, and soaring ceilings. But there are rules. The enigmatic architect who designed the house retains full control: no books, no throw pillows, no photos or clutter or personal effects of any kind. The space is intended to transform its occupant — and it does.
JANE
After a personal tragedy, Jane needs a fresh start. When she finds One Folgate Street she is instantly drawn to the space — and to its aloof but seductive creator. Moving in, Jane soon learns about the untimely death of the home's previous tenant, a woman similar to Jane in age and appearance. As Jane tries to untangle truth from lies, she unwittingly follows the same patterns, makes the same choices, crosses paths with the same people, and experiences the same terror, as the girl before.
Louise is a single mom, a secretary, stuck in a modern-day rut. On a rare night out, she meets a man in a bar and sparks fly. Though he leaves after they kiss, she's thrilled she finally connected with someone.
When Louise arrives at work on Monday, she meets her new boss, David. The man from the bar. The very married man from the bar… who says the kiss was a terrible mistake, but who still can't keep his eyes off Louise.
And then Louise bumps into Adele, who's new to town and in need of a friend. But she also just happens to be married to David. And if you think you know where this story is going, think again, because Behind Her Eyes is like no other book you've read before.
David and Adele look like the picture-perfect husband and wife. But then why is David so controlling? And why is Adele so scared of him?
As Louise is drawn into David and Adele's orbit, she uncovers more puzzling questions than answers. The only thing that is crystal clear is that something in this marriage is very, very wrong. But Louise can't guess how wrong — and how far a person might go to protect their marriage's secrets.
In Behind Her Eyes, Sarah Pinborough has written a novel that takes the modern day love triangle and not only turns it on its head, but completely reinvents it in a way that will leave readers reeling.
Is he a hero?
Eight years ago, Sharlah May Nash's older brother beat their drunken father to death with a baseball bat in order to save both of their lives. Now 13 years old, Sharlah has finally moved on. About to be adopted by retired FBI profiler Pierce Quincy and his partner, Rainie Conner, Sharlah loves one thing best about her new family: They are all experts on monsters.
Is he a killer?
Then the call comes in. A double murder at a local gas station, followed by reports of an armed suspect shooting his way through the wilds of Oregon. As Quincy and Rainie race to assist, they are forced to confront mounting evidence: The shooter may very well be Sharlah's older brother, Telly Ray Nash, and it appears his killing spree has only just begun.
All she knows for sure: He's back.
As the clock winds down on a massive hunt for Telly, Quincy and Rainie must answer two critical questions: Why after eight years has this young man started killing again? And what does this mean for Sharlah? Once upon a time, Sharlah's big brother saved her life. Now, she has two questions of her own: Is her brother a hero or a killer? And how much will it cost her new family before they learn the final, shattering truth? Because as Sharlah knows all too well, the biggest danger is the one standing right behind you.
I See You by Clare Mackintosh
Every morning and evening, Zoe Walker takes the same route to the train station, waits at a certain place on the platform, finds her favorite spot in the car, never suspecting that someone is watching her…
It all starts with a classified ad. During her commute home one night, while glancing through her local paper, Zoe sees her own face staring back at her; a grainy photo along with a phone number and a listing for a website called FindTheOne.com.
Other women begin appearing in the same ad, a different one every day, and Zoe realizes they've become the victims of increasingly violent crimes — including murder. With the help of a determined cop, she uncovers the ad's twisted purpose… A discovery that turns her paranoia into full-blown panic. Zoe is sure that someone close to her has set her up as the next target.
And now that man on the train — the one smiling at Zoe from across the car — could be more than just a friendly stranger. He could be someone who has deliberately chosen her and is ready to make his next move…
"We are always telling a story to ourselves, about ourselves." This is one of the little mantras Dustin Tillman likes to share with his patients, and it's meant to be reassuring. But what if that story is a lie?
A psychologist in suburban Cleveland, Dustin is drifting through his 40s when he hears the news: His adopted brother, Rusty, is being released from prison. Thirty years ago, Rusty received a life sentence for the massacre of Dustin's parents, aunt, and uncle. The trial came to epitomize the 1980s hysteria over Satanic cults; despite the lack of physical evidence, the jury believed the outlandish accusations Dustin and his cousin made against Rusty. Now, after DNA analysis has overturned the conviction, Dustin braces for a reckoning.
Meanwhile, one of Dustin's patients has been plying him with stories of the drowning deaths of a string of drunk college boys. At first Dustin dismisses his patient's suggestions that a serial killer is at work as paranoid thinking, but as the two embark on an amateur investigation, Dustin starts to believe that there's more to the deaths than coincidence. Soon he becomes obsessed, crossing all professional boundaries — and putting his own family in harm's way.
From one of today's most renowned practitioners of literary suspense, Ill Will is an intimate thriller about the failures of memory and the perils of self-deception. In Dan Chaon's nimble, chilling prose, the past looms over the present, turning each into a haunted place.
Eleven years ago, Lindsey Nash escaped into the night with her young daughter and left an abusive relationship. Her ex-husband, Andrew, was sent to jail and Lindsey started over with a new life.
Now, Lindsey is older and wiser, with her own business and a teenage daughter who needs her more than ever. When Andrew is finally released from prison, Lindsey believes she has cut all ties and left the past behind her. But she gets the sense that someone is watching her, tracking her every move. Her new boyfriend is threatened. Her home is invaded, and her daughter is shadowed. Lindsey is convinced it's her ex-husband, even though he claims he's a different person. But has he really changed? Is the one who wants her dead closer to home than she thought?
With Never Let You Go, Chevy Stevens delivers a chilling, twisting thriller that crackles with suspense as it explores the darkest heart of love and obsession.
A handsome stranger moves to the small Pennsylvania town of Central Valley, and his name is Chris Brennan. He's applying for a job as a teacher and varsity baseball coach at the local high school, and he looks perfect, on paper. But his name is an alias, his resume is false, and everything about him is a lie. And he has a secret plan — for which he needs a pawn on the baseball team.
Susan Sematov loves her younger son Raz, the quirky and free-spirited pitcher of the team. But Raz's adored father died only a few months ago, and the family is grief-stricken. Secretly, Raz is looking to fill the Daddy-shaped hole in his heart.
Heather Larkin is a struggling single mother who's dedicated to her only son Justin, the quiet rookie on the team. But Justin's shy and reserved nature renders him vulnerable to attention, including that of a new father-figure.
Mindy Kostis is the wife of a busy surgeon and the queen bee of the baseball boosters, where her super-popular son Evan is the star catcher. But she doesn't realize that Evan's sense of entitlement is becoming a full-blown case of affluenza, and after he gets his new BMW, it's impossible to know where he's going — or whom he's spending time with.
The lives of these families revolve around the baseball team — and Chris Brennan. What does he really want? How far will he go to get it? Who among them will survive the lethal jeopardy threatening them, from the shadows?
Enthralling and suspenseful, One Perfect Lie is an emotional thriller and a suburban crime story that will keep readers riveted to the shocking end, with killer twists and characters you won't soon forget.
A single mother turns up dead at the bottom of the river that runs through town. Earlier in the summer, a vulnerable teenage girl met the same fate. They are not the first women lost to these dark waters, but their deaths disturb the river and its history, dredging up secrets long submerged.
Left behind is a lonely 15-year-old girl. Parentless and friendless, she now finds herself in the care of her mother's sister, a fearful stranger who has been dragged back to the place she deliberately ran from — a place to which she vowed she'd never return.
With the same propulsive writing and acute understanding of human instincts that captivated millions of readers around the world in her explosive debut thriller, The Girl on the Train, Paula Hawkins delivers an urgent, twisting, deeply satisfying read that hinges on the deceptiveness of emotion and memory, as well as the devastating ways that the past can reach a long arm into the present.
Beware a calm surface — you never know what lies beneath.
If you can't trust yourself, who can you trust?
Cass is having a hard time since the night she saw the car in the woods, on the winding rural road, in the middle of a downpour, with the woman sitting inside — the woman who was killed. She's been trying to put the crime out of her mind; what could she have done, really? It's a dangerous road to be on in the middle of a storm. Her husband would be furious if he knew she'd broken her promise not to take that shortcut home. And she probably would only have been hurt herself if she'd stopped.
But since then, she's been forgetting every little thing: where she left the car, if she took her pills, the alarm code, why she ordered a pram when she doesn't have a baby.
The only thing she can't forget is that woman, the woman she might have saved, and the terrible nagging guilt.
Or the silent calls she's receiving, or the feeling that someone's watching her…
As an old house is demolished in a gentrifying section of London, a workman discovers a tiny skeleton, buried for years. For journalist Kate Waters, it's a story that deserves attention. She cobbles together a piece for her newspaper, but at a loss for answers, she can only pose a question: Who is the Building Site Baby?
As Kate investigates, she unearths connections to a crime that rocked the city decades earlier: A newborn baby was stolen from the maternity ward in a local hospital and was never found. Her heartbroken parents were left devastated by the loss.
But there is more to the story, and Kate is drawn — house by house — into the pasts of the people who once lived in this neighborhood that has given up its greatest mystery. And she soon finds herself the keeper of unexpected secrets that erupt in the lives of three women — and torn between what she can and cannot tell…
Ten years ago, college student Quincy Carpenter went on vacation with five friends and came back alone, the only survivor of a horror movie-scale massacre. In an instant, she became a member of a club no one wants to belong to — a group of similar survivors known in the press as the Final Girls. Lisa, who lost nine sorority sisters to a college dropout's knife; Sam, who went up against the Sack Man during her shift at the Nightlight Inn; and now Quincy, who ran bleeding through the woods to escape Pine Cottage and the man she refers to only as Him. The three girls are all attempting to put their nightmares behind them, and, with that, one another. Despite the media's attempts, they never meet.
Now, Quincy is doing well — maybe even great, thanks to her Xanax prescription. She has a caring almost-fiancé, Jeff; a popular baking blog; a beautiful apartment; and a therapeutic presence in Coop, the police officer who saved her life all those years ago. Her memory won't even allow her to recall the events of that night; the past is in the past.
That is, until Lisa, the first Final Girl, is found dead in her bathtub, wrists slit, and Sam, the second, appears on Quincy's doorstep. Blowing through Quincy's life like a whirlwind, Sam seems intent on making Quincy relive the past, with increasingly dire consequences, all of which makes Quincy question why Sam is really seeking her out. And when new details about Lisa's death come to light, Quincy's life becomes a race against time as she tries to unravel Sam's truths from her lies, evade the police and hungry reporters, and, most crucially, remember what really happened at Pine Cottage, before what was started 10 years ago is finished.
The only thing more dangerous than a lie… is the truth.
Josie Buhrman has spent the last 10 years trying to escape her family's reputation and with good reason. After her father's murder 13 years prior, her mother ran away to join a cult and her twin sister Lanie, once Josie's closest friend and confidant, betrayed her in an unimaginable way. Now, Josie has finally put down roots in New York, settling into domestic life with her partner Caleb, and that's where she intends to stay.
The only problem is that she has lied to Caleb about every detail of her past — starting with her last name.
When investigative reporter Poppy Parnell sets off a media firestorm with a mega-hit podcast that reopens the long-closed case of Josie's father's murder, Josie's world begins to unravel. Meanwhile, the unexpected death of Josie's long-absent mother forces her to return to her Midwestern hometown where she must confront the demons from her past — and the lies on which she has staked her future.
"Where did they come from? Why did they fall? The question would be asked a thousand times…
Until, of course, more important question arose, at which time everyone promptly forgot that a thousand birds fell on the town of Mount Oanoke at all."
In a quiet Pennsylvania town, a thousand dead starlings fall onto a high school baseball field, unleashing a horrifying and unexpected chain of events that will rock the close-knit community.
Beloved baseball coach and teacher Nate Winters and his wife, Alicia, are well respected throughout town. That is, until one of the many reporters investigating the bizarre bird phenomenon catches Nate embracing a wayward student, Lucia Hamm, in front of a sleazy motel. Lucia soon buoys the scandal by claiming that she and Nate are engaged in an affair, throwing the town into an uproar… and leaving Alicia to wonder if her husband has a second life.
And when Lucia suddenly disappears, the police only to have one suspect: Nate.
Nate's coworker and sole supporter, Bridget Harris, Lucia's creative writing teacher, is determined to prove his innocence. She has Lucia's class journal, and while some of the entries appear particularly damning to Nate's case, others just don't add up. Bridget knows the key to Nate's exoneration and the truth of Lucia's disappearance lie within the walls of the school and in the pages of that journal.
Told from the alternating points of view of Alicia, Nate, Lucia, and Bridget, The Blackbird Season is a haunting, psychologically nuanced suspense, filled with Kate Moretti's signature "chillingly satisfying" (Publishers Weekly) twists and turns.
Peter Rena is a "fixer." He and his partner, Randi Brooks, earn their living making the problems of the powerful disappear. They get their biggest job yet when the White House hires them to vet the president's nominee for the Supreme Court. Judge Roland Madison is a legal giant, but he's a political maverick, with views that might make the already tricky confirmation process even more difficult. Rena and his team go full-bore to cover every inch of the judge's past, while the competing factions of Washington D.C. mobilize with frightening intensity: ambitious senators, garrulous journalists, and wily power players on both sides of the aisle.
All of that becomes background when a string of seemingly random killings overlaps with Rena's investigation, with Judge Madison a possible target. Racing against the clock to keep his nominee safe, the President satisfied, and the political wolves at bay, Rena learns just how dangerous Washington's obsession with power — how to get it and how to keep it — can be.
Written with razor-sharp political insight and heart-pounding action, Shining City is a hugely impressive debut that announces a major new talent.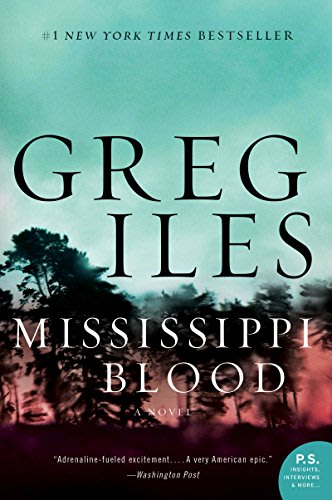 The endgame is at hand for Penn Cage, his family, and the enemies bent on destroying them in this revelatory volume in the epic trilogy set in modern-day Natchez, Mississippi — Greg Iles's epic tale of love and honor, hatred and revenge that explores how the sins of the past continue to haunt the present.
Shattered by grief and dreaming of vengeance, Penn Cage sees his family and his world collapsing around him. The woman he loves is gone, his principles have been irrevocably compromised, and his father, once a paragon of the community that Penn leads as mayor, is about to be tried for the murder of a former lover. Most terrifying of all, Dr. Cage seems bent on self-destruction. Despite Penn's experience as a prosecutor in major murder trials, his father has frozen him out of the trial preparations — preferring to risk dying in prison to revealing the truth of the crime to his son.
During forty years practicing medicine, Tom Cage made himself the most respected and beloved physician in Natchez, Mississippi. But this revered Southern figure has secrets known only to himself and a handful of others.  Among them, Tom has a second son, the product of an 1960s affair with his devoted African American nurse, Viola Turner.  It is Viola who has been murdered, and her bitter son — Penn's half-brother — who sets in motion the murder case against his father.  The resulting investigation exhumes dangerous ghosts from Mississippi's violent past. In some way that Penn cannot fathom, Viola Turner was a nexus point between his father and the Double Eagles, a savage splinter cell of the KKK. More troubling still, the long-buried secrets shared by Dr. Cage and the former Klansmen may hold the key to the most devastating assassinations of the 1960s. The surviving Double Eagles will stop at nothing to keep their past crimes buried, and with the help of some of the most influential men in the state, they seek to ensure that Dr. Cage either takes the fall for them, or takes his secrets to an early grave.
Tom Cage's murder trial sets a terrible clock in motion, and unless Penn can pierce the veil of the past and exonerate his father, his family will be destroyed. Unable to trust anyone around him — not even his own mother — Penn joins forces with Serenity Butler, a famous young black author who has come to Natchez to write about his father's case. Together, Penn and Serenity — a former soldier — battle to crack the Double Eagles and discover the secret history of the Cage family and the South itself, a desperate move that risks the only thing they have left to gamble: their lives.
Mississippi Blood is the enthralling conclusion to a breathtaking trilogy seven years in the making — one that has kept readers on the edge of their seats. With piercing insight, narrative prowess, and a masterful ability to blend history and imagination, New York Times bestselling author Greg Iles illuminates the brutal history of the American South in a highly atmospheric and suspenseful novel that delivers the shocking resolution his fans have eagerly awaited.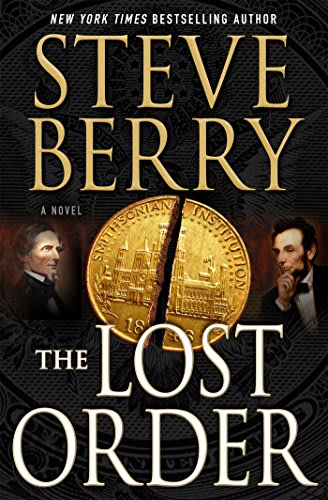 The Knights of the Golden Circle was the largest and most dangerous clandestine organization in American history. It amassed billions in stolen gold and silver, all buried in hidden caches across the United States. Since 1865 treasure hunters have searched, but little of that immense wealth has ever been found.
Now, one hundred and sixty years later, two factions of what remains of the Knights of the Golden Circle want that lost treasure — one to spend it for their own ends, the other to preserve it.
Thrust into this battle is former Justice Department agent Cotton Malone, whose connection to the knights is far deeper than he ever imagined. At the center is the Smithsonian Institution — linked to the knights, its treasure, and Malone himself through an ancestor, a Confederate spy named Angus "Cotton" Adams, whose story holds the key to everything. Complicating matters are the political ambitions of a reckless Speaker of the House and the bitter widow of a United States Senator, who together are planning radical changes to the country. And while Malone and Cassiopeia Vitt face the past, ex-president Danny Daniels and Stephanie Nelle confront a new and unexpected challenge, a threat that may cost one of them their life.
From the backrooms of the Smithsonian to the deepest woods in rural Arkansas, and finally up into the rugged mountains of northern New Mexico, The Lost Order is a perilous adventure into our country's dark past, and a potentially even darker future.
Ragdoll by Daniel Cole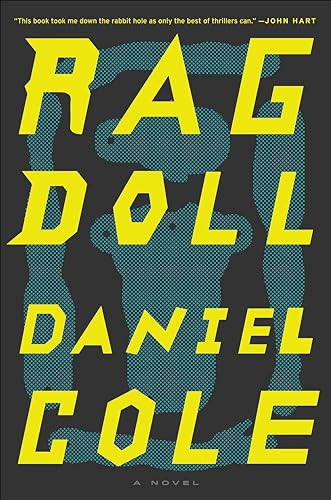 William Fawkes, a controversial detective known as The Wolf, has just been reinstated to his post after he was suspended for assaulting a vindicated suspect. Still under psychological evaluation, Fawkes returns to the force eager for a big case. When his former partner and friend, Detective Emily Baxter, calls him to a crime scene, he's sure this is it: the body is made of the dismembered parts of six victims, sewn together like a puppet — a corpse that becomes known as "The Ragdoll."
Fawkes is tasked with identifying the six victims, but that gets dicey when his reporter ex-wife anonymously receives photographs from the crime scene, along with a list of six names, and the dates on which the Ragdoll Killer plans to murder them.
The final name on the list is Fawkes.
Baxter and her trainee partner, Alex Edmunds, hone in on figuring out what links the victims together before the killer strikes again. But for Fawkes, seeing his name on the list sparks a dark memory, and he fears that the catalyst for these killings has more to do with him — and his past — than anyone realizes.
With a breakneck pace, a twisty plot, and a wicked sense of humor, Ragdoll announces the arrival of the hottest new brand in crime fiction.
New York Times bestselling author Jeffery Deaver returns to forensic detective Lincoln Rhyme in his most harrowing case yet.
A businessman snatched from an Upper East Side street in broad daylight. A miniature hangman's noose left at the scene. A nine-year-old girl, the only witness to the crime. With a crime scene this puzzling, forensic expertise of the highest order is absolutely essential. Lincoln Rhyme and Amelia Sachs are called in to investigate.
Soon the case takes a stranger turn: a recording surfaces of the victim being slowly hanged, his desperate gasps the backdrop to an eerie piece of music. The video is marked as the work of The Composer…
Despite their best efforts, the suspect gets away. So when a similar kidnapping occurs on a dusty road outside Naples, Italy, Rhyme and Sachs don't hesitate to rejoin the hunt.
But the search is now a complex case of international cooperation — and not all those involved may be who they seem. Sachs and Rhyme find themselves playing a dangerous game, with lives all across the globe hanging in the balance.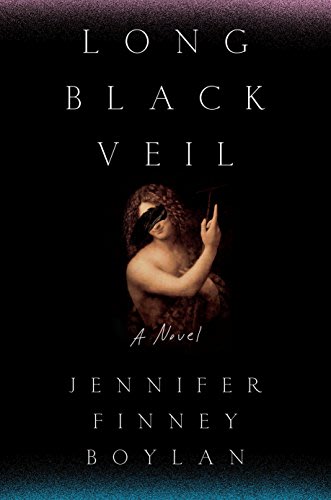 From the New York Times bestselling author of She's Not There, a new novel about a woman whose family and identity are threatened by the secrets of her past.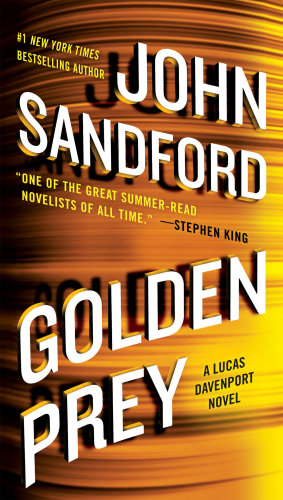 The man was smart and he didn't mind killing people. Welcome to the big leagues, Davenport. Lucas Davenport's first case as a US Marshal sends him into uncharted territory, in the thrilling new novel in the #1 New York Times-bestselling series.
Thanks to some very influential people whose lives he saved, Lucas is no longer working for the Minnesota Bureau of Criminal Apprehension, but for the US Marshals Service, and with unusual scope. He gets to pick his own cases, whatever they are, wherever they lead him.
And where they've led him this time is into real trouble. A Biloxi, Mississippi, drug-cartel counting house gets robbed, and suitcases full of cash disappear, leaving behind five bodies, including that of a six-year-old girl. Davenport takes the case, which quickly spirals out of control, as cartel assassins, including a torturer known as the "Queen of home-improvement tools" compete with Davenport to find the Dixie Hicks shooters who knocked over the counting house. Things get ugly real fast, and neither the cartel killers nor the holdup men give a damn about whose lives Davenport might have saved; to them, he's just another large target.
Filled with his trademark razor-sharp plotting and some of the best characters in suspense fiction, Golden Prey is further reason why "Sandford has always been at the top of any list of great mystery writers" (The Huffington Post).
What is the difference between justice and revenge? In this buzzworthy new standalone thriller by New York Times bestselling author Lisa Unger, two wronged women on very different paths find themselves in the same dark place…
Claudia Bishop's perfect life fell apart when the aftermath of a brutal assault left her with a crumbling marriage, a newborn daughter, and a constant sense of anxiety about the world around her. Now, looking for a fresh start with a home restoration project and growing blog, Claudia takes on a crumbling old house — one that unbeknownst to her has an ugly history and may hide long buried secrets.
For Zoey Drake the defining moment of her childhood was the horrific home invasion murder of her parents. Years later, she has embraced the rage that fuels her. Training in the martial arts has made her strong and ready to face the demons from the past — and within.
Strangers to each other, and walking very different paths in the wake of trauma, these two women are on a collision course — because Zoey's past nightmare and Claudia's dreams for her future take place in the very same house. As Zoey seeks justice, and Claudia seeks peace, both will confront the monsters at the door that are the most frightening of all.
16th Seduction by James Patterson and Maxine Paetro
Detective Lindsay Boxer faces a heart-stopping threat in the newest Women's Murder Club thriller.
Fifteen months ago, Detective Lindsay Boxer's life was perfect — she had a beautiful child and a doting husband, Joe, who helped her catch a criminal who'd brazenly detonated a bomb in downtown San Francisco, killing twenty-five people. But Joe wasn't everything that Lindsay thought he was, and she's still reeling from his betrayal as a wave of mysterious, and possibly unnatural, heart attacks claims seemingly unrelated victims across San Francisco. As if that weren't enough, the bomber she and Joe captured is about to go on trial, and his defense raises damning questions about Lindsay and Joe's investigation. Not knowing whom to trust, and struggling to accept the truth about the man she thought she knew, Lindsay must connect the dots of a deadly conspiracy before a brilliant criminal puts her on trial.
Since We Fell follows Rachel Childs, a former journalist who, after an on-air mental breakdown, now lives as a virtual shut-in. In all other respects, however, she enjoys an ideal life with an ideal husband. Until a chance encounter on a rainy afternoon causes that ideal life to fray. As does Rachel's marriage. As does Rachel herself. Sucked into a conspiracy thick with deception, violence, and possibly madness, Rachel must find the strength within herself to conquer unimaginable fears and mind-altering truths. By turns heart- breaking, suspenseful, romantic, and sophisticated, Since We Fell is a novel of profound psychological insight and tension. It is Dennis Lehane at his very best.
Michael Crichton, the #1 New York Times bestselling author of Jurassic Park, returns to the world of paleontology in this recently discovered novel — a thrilling adventure set in the Wild West during the golden age of fossil hunting.
The year is 1876. Warring Indian tribes still populate America's western territories even as lawless gold-rush towns begin to mark the landscape. In much of the country it is still illegal to espouse evolution. Against this backdrop two monomaniacal paleontologists pillage the Wild West, hunting for dinosaur fossils, while surveilling, deceiving and sabotaging each other in a rivalry that will come to be known as the Bone Wars.
Into this treacherous territory plunges the arrogant and entitled William Johnson, a Yale student with more privilege than sense. Determined to survive a summer in the west to win a bet against his arch-rival, William has joined world-renowned paleontologist Othniel Charles Marsh on his latest expedition.  But when the paranoid and secretive Marsh becomes convinced that William is spying for his nemesis, Edwin Drinker Cope, he abandons him in Cheyenne, Wyoming, a locus of crime and vice. William is forced to join forces with Cope and soon stumbles upon a discovery of historic proportions.  With this extraordinary treasure, however, comes exceptional danger, and William's newfound resilience will be tested in his struggle to protect his cache, which pits him against some of the West's most notorious characters.
A page-turner that draws on both meticulously researched history and an exuberant imagination, Dragon Teeth is based on the rivalry between real-life paleontologists Cope and Marsh; in William Johnson readers will find an inspiring hero only Michael Crichton could have imagined. Perfectly paced and brilliantly plotted, this enormously winning adventure is destined to become another Crichton classic.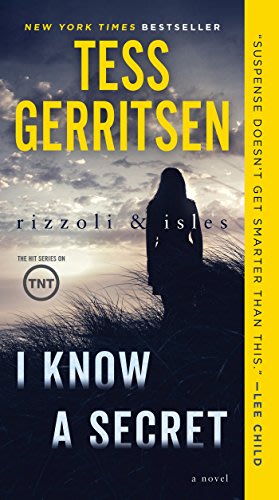 Jane Rizzoli and Maura Isles — the crime-solving duo who inspired the smash hit TNT series — return to investigate the gruesome staged murder of a horror film producer in this edge-of-your-seat thriller.
Origin by Dan Brown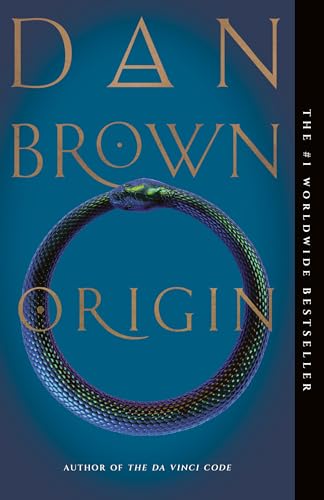 In keeping with his trademark style, Dan Brown, author of The Da Vinci Code and Inferno, interweaves codes, science, religion, history, art, and architecture into this new novel. Origin thrusts Harvard symbologist Robert Langdon into the dangerous intersection of humankind's two most enduring questions, and the earthshaking discovery that will answer them.
Zoe Whittaker is living a charmed life. She is the beautiful young wife to handsome, charming Wall Street tycoon Henry Whittaker. She is a member of Manhattan's social elite. She is on the board of one of the city's most prestigious philanthropic organizations. She has a perfect Tribeca penthouse in the city and a gorgeous lake house in the country. The finest wine, the most up-to-date fashion, and the most luxurious vacations are all at her fingertips.
What no one knows is that five years ago, Zoe's life was in danger. Back then, Zoe wasn't Zoe at all. Now her secrets are coming back to haunt her.
As the past and present collide, Zoe must decide who she can trust before she — whoever she is — vanishes completely.
A "dark, twisty, edge-of-your-seat suspense" (Karen Robards), The Vanishing Year combines the classic sophistication of Ruth Rendell and A. S. A. Harrison with the thoroughly modern flair of Jessica Knoll. Told from the point-of-view of a heroine who is as relatable as she is enigmatic, The Vanishing Year is an unforgettable new novel by a rising star of the genre.
In this chilling psychological thriller, one woman's dark past becomes another's deadly future.
In 2003, 16-year-old Rebecca Winter disappeared.  
She'd been enjoying her summer break: working at a fast-food restaurant, crushing on an older boy, and shoplifting with her best friend. Mysteriously ominous things began to happen — a presence in her room at night, periods of blackouts, a feeling of being watched — though Bec remained oblivious of what was to come.
Eleven years later she is replaced. 
A young woman, desperate after being arrested, claims to be the decade-missing Bec.
Soon the impostor is living Bec's life. Sleeping in her bed. Hugging her mother and father. Learning her best friends' names. Playing with her little brothers.
But Bec's welcoming family and enthusiastic friends are not quite as they seem. As the impostor dodges the detective investigating her case, she begins to delve into the life of the real Bec Winter — and soon realizes that whoever took Bec is still at large, and that she is in imminent danger.
Evelyn Tester is sleepwalking through her suburban life — until a late-night phone call startles her awake. Her husband, a prestigious psychiatrist, has been in an accident. And he isn't alone.
Suddenly Evelyn's world isn't as tidy as she thought. And in the midst of it all is Juliette, not only her husband's secret lover but also his patient. If news of the affair were to get out, it would ruin more than just Evelyn's marriage. Although it's a bitter pill for Evelyn to swallow, protecting her family means staying silent — even if, as she begins to discover, the night of the accident has consequences far more dangerous than the unmasking of an affair.
But the more Evelyn learns about Juliette's picture-perfect life — complete with a handsome, unsuspecting husband — the more she yearns for revenge… and satisfaction. Her growing obsession fuels her rage, burning away her complacency. What will be left of her after it flames out?
In the latest masterpiece by Emma Donoghue, bestselling author of Room, an English nurse brought to a small Irish village to observe what appears to be a miracle — a girl said to have survived without food for months — soon finds herself fighting to save the child's life.
Tourists flock to the cabin of 11-year-old Anna O'Donnell, who believes herself to be living off manna from heaven, and a journalist is sent to cover the sensation. Lib Wright, a veteran of Florence Nightingale's Crimean campaign, is hired to keep watch over the girl.
Written with all the propulsive tension that made Room a huge bestseller, The Wonder works beautifully on many levels — a tale of two strangers who transform each other's lives, a powerful psychological thriller, and a story of love pitted against evil.
New from the bestselling author of Atonement and The Children Act.
Trudy has betrayed her husband, John. She's still in the marital home — a dilapidated, priceless London townhouse — but John's not there. Instead, she's with his brother, the profoundly banal Claude, and the two of them have a plan. But there is a witness to their plot: the inquisitive, nine-month-old resident of Trudy's womb.
Told from a perspective unlike any other, Nutshell is a classic tale of murder and deceit from one of the world's master storytellers.
Featuring three characters from the bestselling book-club favorite The Life We Bury, this novel explores a riveting murder case told from two opposing perspectives.
Detective Max Rupert and attorney Boady Sanden's friendship is being pushed to the breaking point. Max is convinced that Jennavieve Pruitt was killed by her husband, Ben. Boady is equally convinced that Ben, his client, is innocent. As the case unfolds, the two are forced to confront their own personal demons.
Max is still struggling with the death of his wife four years earlier, and the Pruitt case stirs up old memories. Boady hasn't taken on a defense case since the death of an innocent client, a man Boady believes he could have saved but didn't. Now he is back in court, with student Lila Nash at his side, and he's determined to redeem himself for having failed in the past.
Vividly told from two opposing perspectives, the truth about the stunning death of Jennavieve Pruitt remains a mystery until the very end.
In the heart of Trenton, NJ, a killer is out to make sure someone gets his just desserts.
Larry Virgil skipped out on his latest court date after he was arrested for hijacking an 18-wheeler full of premium bourbon. Fortunately for bounty hunter Stephanie Plum, Larry is just stupid enough to attempt almost the exact same crime again. Only this time he flees the scene, leaving behind a freezer truck loaded with Bogart ice cream and a dead body — frozen solid and covered in chocolate and chopped pecans.
As fate would have it, Stephanie's mentor and occasional employer, Ranger, needs her to go undercover at the Bogart factory to find out who's putting their employees on ice and sabotaging the business. It's going to be hard for Stephanie to keep her hands off all that ice cream, and even harder for her to keep her hands off Ranger. It's also going to be hard to explain to Trenton's hottest cop, Joe Morelli, why she is spending late nights with Ranger, late nights with Lula and Randy Briggs — who are naked and afraid — and late nights keeping tabs on Grandma Mazur and her new fella. Stephanie Plum has a lot on her plate, but for a girl who claims to have "virtually no marketable skills," these are the kinds of sweet assignments she does best.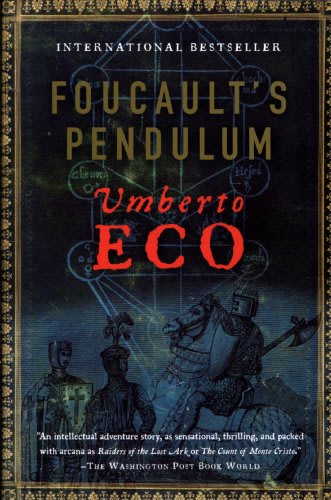 Bored with their work, three Milanese editors cook up "the Plan," a hoax that connects the medieval Knights Templar with other occult groups from ancient to modern times. This produces a map indicating the geographical point from which all the powers of the earth can be controlled — a point located in Paris, France, at Foucault's Pendulum. But in a fateful turn the joke becomes all too real, and when occult groups, including Satanists, get wind of the Plan, they go so far as to kill one of the editors in their quest to gain control of the earth.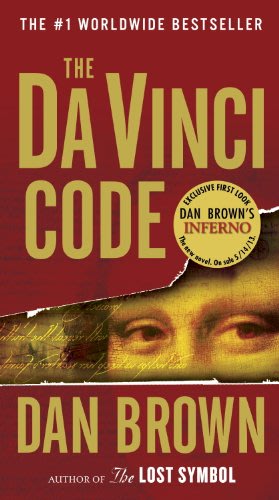 While in Paris on business, Harvard symbologist Robert Langdon receives an urgent late-night phone call: The elderly curator of the Louvre has been murdered inside the museum. Near the body, police have found a baffling cipher. While working to solve the enigmatic riddle, Langdon is stunned to discover it leads to a trail of clues hidden in the works of Da Vinci — clues visible for all to see — yet ingeniously disguised by the painter.
Langdon joins forces with a gifted French cryptologist, Sophie Neveu, and learns the late curator was involved in the Priory of Sion — an actual secret society whose members included Sir Isaac Newton, Botticelli, Victor Hugo, and Da Vinci, among others.
In a breathless race through Paris, London, and beyond, Langdon and Neveu match wits with a faceless powerbroker who seems to anticipate their every move. Unless Langdon and Neveu can decipher the labyrinthine puzzle in time, the Priory's ancient secret — and an explosive historical truth — will be lost forever.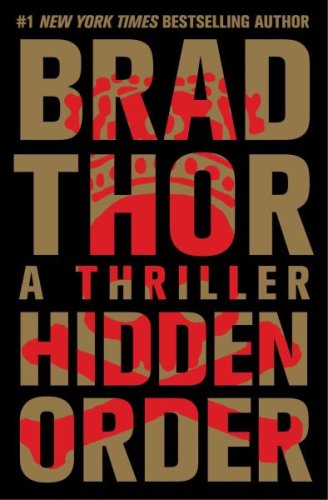 The most secretive organization in America operates without any accountability to the American people. Hiding in the shadows, pretending to be part of the United States government, its power is beyond measure.
Control of this organization has just been lost and the future of the nation thrust into peril.
When the five candidates being considered to head this mysterious agency suddenly go missing, covert counterterrorism operative Scot Harvath is summoned to Washington and set loose on the most dangerous chase ever to playout on American soil.
But as the candidates begin turning up murdered, the chase becomes an all-too-public spectacle, with every indicator suggesting that the plot has its roots in a shadowy American cabal founded in the 1700s.
With the United States on the verge of collapse, Harvath must untangle a web of conspiracy centuries in the making and head off the greatest threat America has ever seen.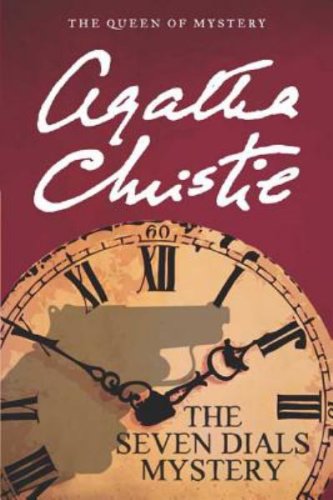 Gerry Wade had proved himself to be a champion sleeper, so the other houseguests decided to play a practical joke on him. Eight alarm clocks were set to go off, one after the other, starting at 6:30 a.m. But when morning arrived, one clock was missing and the prank then backfired, with tragic consequences.
For Jimmy Thesiger in particular, the words "Seven Dials" were to take on a new and chilling significance…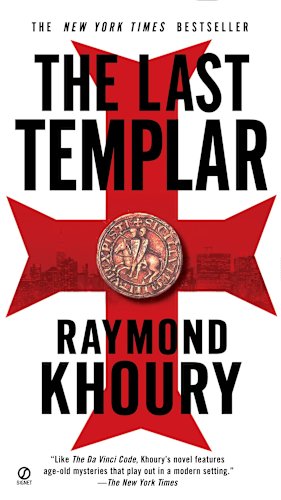 In a hail of fire and flashing sword, as the burning city of Acre falls from the hands of the West in 1291, The Last Templar opens with a young Templar knight, his mentor, and a handful of others escaping to the sea carrying a mysterious chest entrusted to them by the Order's dying Grand Master. The ship vanishes without a trace.
In present day Manhattan, four masked horsemen dressed as Templar Knights emerge from Central Park and ride up the Fifth Avenue steps of the Metropolitan Museum of Art during the black tie opening of a Treasures of the Vatican exhibit. Storming through the crowds, the horsemen brutally attack anyone standing between them and their prize. Attending the gala, archaeologist Tess Chaykin watches in silent terror as the leader of the horsemen hones in on one piece in particular, a strange geared device. He utters a few cryptic Latin words as he takes hold of it with reverence before leading the horsemen out and disappearing into the night.
In the aftermath, an FBI investigation is led by anti-terrorist specialist Sean Reilly. Soon, he and Tess are drawn into the dark, hidden history of the crusading Knights, plunging them into a deadly game of cat and mouse with ruthless killers as they race across three continents to recover the lost secret of the Templars.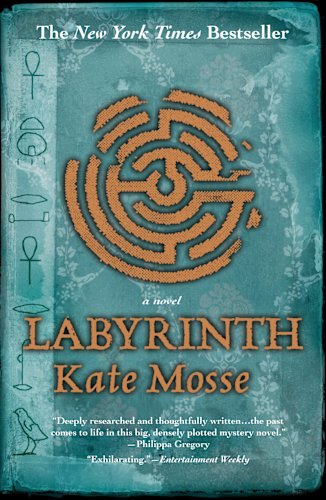 July 2005. In the Pyrenees mountains near Carcassonne, Alice, a volunteer at an archaeological dig, stumbles into a cave and makes a startling discovery — two crumbling skeletons, strange writings on the walls, and the pattern of a labyrinth.
Eight hundred years earlier, on the eve of a brutal crusade that will rip apart southern France, a young woman named Alais is given a ring and a mysterious book for safekeeping by her father. The book, he says, contains the secret of the true Grail, and the ring, inscribed with a labyrinth, will identify a guardian of the Grail. Now, as crusading armies gather outside the city walls of Carcassonne, it will take a tremendous sacrifice to keep the secret of the labyrinth safe.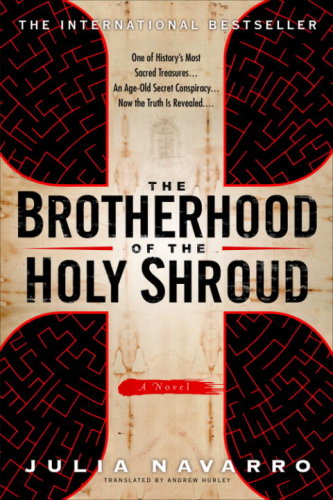 A fire at the Turin cathedral and the discovery of a mutilated corpse are the latest in a disturbing series of events surrounding the mysterious cloth millions believe to be the authentic burial shroud of Jesus Christ. Those who dare to investigate will be caught in the cross fire of an ancient conflict forged by mortal sacrifice, assassination, and secret societies tied to the shadowy Knights Templar.
Spanning centuries and continents, from the storm-rent skies over Calvary, through the intrigue and treachery of Byzantium and the Crusades, to the modern-day citadels of Istanbul, New York, London, Paris, and Rome, The Brotherhood of the Holy Shroud races to a chilling climax in the labyrinths beneath Turin, where astounding truths will be exposed: about the history of a faith, the passions of man, and proof of the most powerful miracle of all….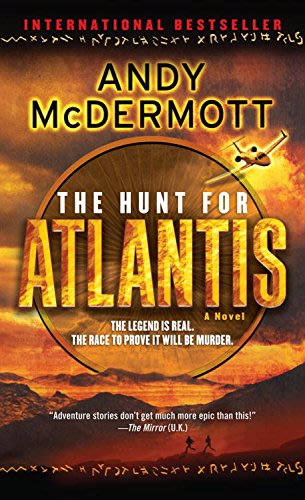 It's one of history's most enduring and controversial legends — the lost city of Atlantis. Archaeologist Nina Wilde is certain she's solved the riddle of its whereabouts — and with the help of reclusive billionaire Kristian Frost, his beautiful daughter, Kari, and ex-SAS bodyguard Eddie Chase, she's about to make the most important discovery in centuries. But not everyone wants them to succeed: A powerful and mysterious organization will stop at nothing to ensure that a secret submerged for 11,000 years never resurfaces.
More than one would-be discoverer has already died in pursuit of Atlantis's secrets — including Nina's own parents. Failure isn't an option. From the streets of Manhattan to the Brazilian jungle, from a Tibetan mountaintop to the bottom of the Atlantic Ocean, Nina and Eddie will race against time — and follow a trail of danger and death to a revelation so explosive, it could destroy civilization forever…
A former elite member of the SAS, Ben is tortured by a tragedy from his past and now devotes his life to finding kidnapped children. When Ben is recruited to locate an ancient manuscript which could save a dying child, he embarks on the deadliest quest of his life. The document is alleged to contain the formula for the elixir of life, discovered by the brilliant alchemist Fulcanelli decades before. But it soon becomes apparent that others are hunting this most precious of treasures — for far more evil ends.
When the secrets of alchemy hidden within the pages remain impenetrable, Ben teams up with beautiful American scientist Dr Roberta Ryder to crack the code. It seems that everyone — from the Nazis during WW2 and powerful Catholic organization Gladius Domini — wants to unearth the secrets of immortality. The trail leads Ben and Roberta from Paris to the ancient Cathar strongholds of the Languedoc, where an astonishing secret has lain hidden for centuries…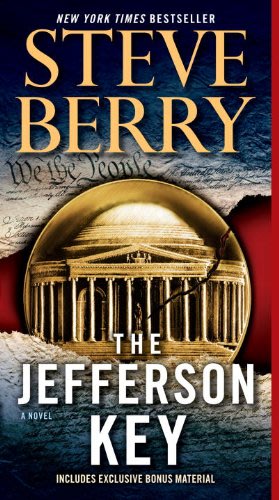 Four presidents of the United States have been assassinated — in 1865, 1881, 1901, and 1963 — each murder seemingly unrelated. But what if those presidents were all killed for the shocking same reason: a clause contained in the United States Constitution? This is the question faced by former Justice Department operative Cotton Malone. When President Danny Daniels is nearly killed in the heart of Manhattan, Malone risks his life to foil the murder — only to find himself at odds with the Commonwealth, a secret society of pirates first assembled during the American Revolution. Racing across the nation and taking to the high seas, Malone and Cassiopeia Vitt must break a secret cipher originally possessed by Thomas Jefferson, unravel a mystery concocted by Andrew Jackson, and unearth a document forged by the Founding Fathers themselves — one powerful enough to make the Commonwealth unstoppable.
What books would you add to the list? Share in the comments!
Want access to free & bargain ebooks? Sign up for BookBub here.
Comments