We've rounded up a list of great titles sure to empower and inspire women. From historical fiction to modern memoirs, these books are not to be missed. Publishers' descriptions included.
Nonfiction About Historical Women
The phenomenal true story of the black female mathematicians at NASA whose calculations helped fuel some of America's greatest achievements in space. Inspired a major motion picture starring Taraji P. Henson, Octavia Spencer, Janelle Monae, Kirsten Dunst, and Kevin Costner.
Before John Glenn orbited the earth, or Neil Armstrong walked on the moon, a group of dedicated female mathematicians known as human computers used pencils, slide rules, and adding machines to calculate the numbers that would launch rockets, and astronauts, into space. Among these problem-solvers were a group of exceptionally talented African American women, some of the brightest minds of their generation. Originally relegated to teaching math in the South's segregated public schools, they were called into service during the labor shortages of World War II, when America's aeronautics industry was in dire need of anyone who had the right stuff. Suddenly, these overlooked math whizzes had a shot at jobs worthy of their skills, and they answered Uncle Sam's call, moving to Hampton, Virginia, and the fascinating, high-energy world of the Langley Memorial Aeronautical Laboratory. Even as Virginia's Jim Crow laws required them to be segregated from their white counterparts, the women of Langley's all-black West Computing group helped America achieve one of the things it desired most: a decisive victory over the Soviet Union in the Cold War, and complete domination of the heavens.
Starting in World War II and moving through to the Cold War, the Civil Rights Movement, and the Space Race, Hidden Figures follows the interwoven accounts of Dorothy Vaughan, Mary Jackson, Katherine Johnson, and Christine Darden, four African American women who participated in some of NASA's greatest successes. It chronicles their careers over nearly three decades they faced challenges, forged alliances, and used their intellect to change their own lives, and their country's future.
The riveting true story of the women who launched America into space.
In the 1940s and 50s, when the newly minted Jet Propulsion Laboratory needed quick-thinking mathematicians to calculate velocities and plot trajectories, they didn't turn to male graduates. Rather, they recruited an elite group of young women who, with only pencil, paper, and mathematical prowess, transformed rocket design, helped bring about the first American satellites, and made the exploration of the solar system possible.
For the first time, Rise of the Rocket Girls tells the stories of these women — known as "human computers" — who broke the boundaries of both gender and science. Based on extensive research and interviews with all the living members of the team, Rise of the Rocket Girls offers a unique perspective on the role of women in science: both where we've been, and the far reaches of space to which we're heading.
A groundbreaking book — two decades in the works — that tells the story of how a brilliant writer-turned-activist, granddaughter of a slave, and the first lady of the United States, whose ancestry gave her membership in the Daughters of the American Revolution, forged an enduring friendship that changed each of their lives and helped to alter the course of race and racism in America.
Pauli Murray first saw Eleanor Roosevelt in 1933, at the height of the Depression, at a government-sponsored, 200-acre camp for unemployed women where Murray was living, something the first lady had pushed her husband to set up in her effort to do what she could for working women and the poor. The first lady appeared one day unannounced, behind the wheel of her car, her secretary and a Secret Service agent her passengers. To Murray, then aged 23, Roosevelt's self-assurance was a symbol of women's independence, a symbol that endured throughout Murray's life.
Five years later, Pauli Murray, a 28-year-old aspiring writer, wrote a letter to Franklin and Eleanor Roosevelt protesting racial segregation in the South. The president's staff forwarded Murray's letter to the federal Office of Education. The first lady wrote back.
Murray's letter was prompted by a speech the president had given at the University of North Carolina, Chapel Hill, praising the school for its commitment to social progress. Pauli Murray had been denied admission to the Chapel Hill graduate school because of her race.
She wrote in her letter of 1938:
"Does it mean that Negro students in the South will be allowed to sit down with white students and study a problem which is fundamental and mutual to both groups? Does it mean that the University of North Carolina is ready to open its doors to Negro students…? Or does it mean, that everything you said has no meaning for us as Negroes, that again we are to be set aside and passed over…?"
Eleanor Roosevelt wrote to Murray: "I have read the copy of the letter you sent me and I understand perfectly, but great changes come slowly… The South is changing, but don't push too fast."
So began a friendship between Pauli Murray (poet, intellectual rebel, principal strategist in the fight to preserve Title VII of the 1964 Civil Rights Act, cofounder of the National Organization for Women, and the first African American female Episcopal priest) and Eleanor Roosevelt (first lady of the United States, later first chair of the United Nations Commission on Human Rights, and chair of the President's Commission on the Status of Women) that would last for a quarter of a century.
Drawing on letters, journals, diaries, published and unpublished manuscripts, and interviews, Patricia Bell-Scott gives us the first close-up portrait of this evolving friendship and how it was sustained over time, what each gave to the other, and how their friendship changed the cause of American social justice.
Nancy Wake is one of the true heroines of World War II. Born in New Zealand, she was living in Marseille and was married to Frenchman Henri Fiocca when the Germans invaded. Nancy immediately became active in the Resistance movement, smuggling messages and food to underground groups in Southern France and helping refugees flee to Spain. By 1943 she was on the Gestapo "most-wanted" list. Their nickname for her, due to her elusiveness, was the "White Mouse." It was time for Nancy to leave France. After six escape attempts Nancy reached Britain — where she promptly became one of the 39 women to join the British Special Operations Executive. Parachuted back into France, she became the virtual leader of a 7,000-strong branch of the Maquis. This book tells the extraordinary story of this exceptional woman.
An engrossing biography of the longest-reigning female pharaoh in Ancient Egypt and the story of her audacious rise to power.
Hatshepsut — the daughter of a general who usurped Egypt's throne and a mother with ties to the previous dynasty — was born into a privileged position in the royal household, and she was expected to bear the sons who would legitimize the reign of her father's family. Her failure to produce a male heir was ultimately the twist of fate that paved the way for her improbable rule as a cross-dressing king. At just over 20, Hatshepsut ascended to the rank of pharaoh in an elaborate coronation ceremony that set the tone for her spectacular reign as co-regent with Thutmose III, the infant king whose mother Hatshepsut out-maneuvered for a seat on the throne. Hatshepsut was a master strategist, cloaking her political power plays in the veil of piety and sexual reinvention. Just as women today face obstacles from a society that equates authority with masculinity, Hatshepsut shrewdly operated the levers of power to emerge as Egypt's second female pharaoh.
Hatshepsut successfully negotiated a path from the royal nursery to the very pinnacle of authority, and her reign saw one of Ancient Egypt's most prolific building periods. Scholars have long speculated as to why her monuments were destroyed within a few decades of her death, all but erasing evidence of her unprecedented rule. Constructing a rich narrative history using the artifacts that remain, noted Egyptologist Kara Cooney offers a remarkable interpretation of how Hatshepsut rapidly but methodically consolidated power — and why she fell from public favor just as quickly. The Woman Who Would Be King traces the unconventional life of an almost-forgotten pharaoh and explores our complicated reactions to women in power.
Alice Paul began her life as a studious girl from a strict Quaker family in New Jersey. In 1907, a scholarship took her to England, where she developed a passionate devotion to the suffrage movement. Upon her return to the United States, Alice became the leader of the militant wing of the American suffrage movement. Calling themselves "Silent Sentinels," she and her followers were the first protestors to picket the White House. Arrested and jailed, they went on hunger strikes and were force-fed and brutalized. Years before Gandhi's campaign of nonviolent resistance, and decades before civil rights demonstrations, Alice Paul practiced peaceful civil disobedience in the pursuit of equal rights for women.
With her daring and unconventional tactics, Alice Paul eventually succeeded in forcing President Woodrow Wilson and a reluctant US Congress to pass the Nineteenth Amendment, granting women the right to vote. Here at last is the inspiring story of the young woman whose dedication to women's rights made that long-held dream a reality.
The definitive political biography of Rosa Parks examines her six decades of activism, challenging perceptions of her as an accidental actor in the civil rights movement.
Presenting a corrective to the popular notion of Rosa Parks as the quiet seamstress who, with a single act, birthed the modern civil rights movement, in this award-winning biography Jeanne Theoharis provides a revealing window into Parks's politics and years of activism. She shows readers how this civil rights movement radical sought — for more than a half a century — to expose and eradicate the American racial-caste system in jobs, schools, public services, and criminal justice.
Pulitzer Prize–winning author Richard Rhodes delivers a remarkable story of science history: how a ravishing film star and an avant-garde composer invented spread-spectrum radio, the technology that made wireless phones, GPS systems, and many other devices possible.
Beginning at a Hollywood dinner table, Hedy's Folly tells a wild story of innovation that culminates in US patent number 2,292,387 for a "secret communication system." Along the way Rhodes weaves together Hollywood's golden era, the history of Vienna, 1920s Paris, weapons design, music, a tutorial on patent law, and a brief treatise on transmission technology. This is a remarkable narrative adventure about unlikely amateur inventors collaborating to change the world.
In 1962, Maurice Wilkins, Francis Crick, and James Watson received the Nobel Prize, but it was Rosalind Franklin's data and photographs of DNA that led to their discovery.
Brenda Maddox tells a powerful story of a remarkably single-minded, forthright, and tempestuous young woman who, at the age of 15, decided she was going to be a scientist, but who was airbrushed out of the greatest scientific discovery of the 20th century.
The nurses of the Civil War ushered in a new era for medicine in the midst of tremendous hardship. While the country was at war, these women not only learned to advocate and care for patients in hostile settings, saved countless lives, and changed the profession forever, they regularly fell ill with no one to nurse them in return, seethed in anger at the indifference and inefficiency that left wounded men on the battlefield without care, and all too often mourned for those they could not rescue.
Heroines of Mercy Street tells the true stories of the nurses at Mansion House, the Alexandria, Virginia, hotel turned wartime hospital and setting for the PBS show Mercy Street. Women like Dorothea Dix, Mary Phinney, Anne Reading, and more rushed to be of service to their country during the war, meeting challenges that would discourage less determined souls every step of the way. They saw casualties on a scale Americans had never seen before; diseases like typhoid and dysentery were rampant; and working conditions-both physically and emotionally — were abysmal.
Drawing on the diaries, letters, and books written by these nursing pioneers, Pamela D. Toler, PhD, has written a fascinating portrait of true heroines, shining a light on their personal contributions during one of our country's most turbulent periods.
Charlotte Brontë famously lived her entire life in an isolated parsonage on a remote English moor with a demanding father and siblings whose astonishing childhood creativity was a closely held secret. The genius of Claire Harman's biography is that it transcends these melancholy facts to reveal a woman for whom duty and piety gave way to quiet rebellion and fierce ambition.
Drawing on letters unavailable to previous biographers, Harman depicts Charlotte's inner life with absorbing, almost novelistic intensity. She seizes upon a moment in Charlotte's adolescence that ignited her determination to reject poverty and obscurity: While working at a girls' school in Brussels, Charlotte fell in love with her married professor, Constantin Heger, a man who treated her as "nothing special to him at all." She channeled her torment into her first attempts at a novel and resolved to bring it to the world's attention.
Charlotte helped power her sisters' work to publication, too. But Emily's Wuthering Heights was eclipsed by Jane Eyre, which set London abuzz with speculation: Who was this fiery author demanding love and justice for her plain and insignificant heroine? Charlotte Brontë's blazingly intelligent women brimming with hidden passions would transform English literature. And she savored her literary success even as a heartrending series of personal losses followed.
Charlotte Brontë is a groundbreaking view of the beloved writer as a young woman ahead of her time. Shaped by Charlotte's lifelong struggle to claim love and art for herself, Harman's richly insightful biography offers readers many of the pleasures of Brontë's own work.
Focusing on the first family in science, this biography of Marie Curie plumbs the recesses of her relationships with her two daughters, extraordinary in their own right, and presents the legendary scientist to us in a fresh way.
Although the common image is that of a shy introvert toiling away in her laboratory, highly praised science writer Shelley Emling shows how Marie Curie was nothing short of an iconoclast. Her affair with a younger and married man drew the enmity of a xenophobic French establishment, who denied her entry to the Academy of Sciences and tried to expel her from France. But she was determined to live life how she saw fit, and passed on her resilience to her daughters. Emling draws on personal letters released by Curie's only granddaughter to show how Marie influenced her daughters yet let them blaze their own paths. Irene followed her mother's footsteps into science and was instrumental in the discovery of nuclear fission. Eve traveled the world as a foreign correspondent and then moved on to humanitarian missions.
Emling also shows how Curie, following World War I, turned to America for help. Few people know about Curie's close friendship with American journalist Missy Meloney, who arranged speaking tours across the country for Marie and Eve and Irene. Months on the road, charming audiences both large and small, endeared the Curies to American women and established a lifelong relationship with the United States that formed one of the strongest connections of Marie's life. Without the financial support of American women, Marie might not have been able to go on with her research.
Continuing the family story into the third generation, Emling also interviews Marie Curie's granddaughter Helene Joliot-Curie, who is an accomplished physicist in her own right. She reveals why her grandmother was a lot more than just a scientist and how Marie's trips to America forever changed her. Factually rich, personal and original, this is an engrossing story about the most famous woman in science that rips the cover off the myth and reveals the real person, friend, and mother behind it.
Historical Fiction
In the tradition of The Paris Wife and Mrs. Poe, The Other Einstein offers us a window into a brilliant, fascinating woman whose light was lost in Einstein's enormous shadow. It is the story of Einstein's wife, a brilliant physicist in her own right, whose contribution to the special theory of relativity is hotly debated and may have been inspired by her own profound and very personal insight.
Mitza Maric has always been a little different from other girls. Most 20-year-olds are wives by now, not studying physics at an elite Zurich university with only male students trying to outdo her clever calculations. But Mitza is smart enough to know that, for her, math is an easier path than marriage. And then fellow student Albert Einstein takes an interest in her, and the world turns sideways. Theirs becomes a partnership of the mind and of the heart, but there might not be room for more than one genius in a marriage.
Pope Joan by Donna Woolfolk Cross
In this international bestseller, Donna Woolfolk Cross brings the Dark Ages to life in all their brutal splendor and shares the dramatic story of a woman whose strength of vision led her to defy the social restrictions of her day.
For a thousand years her existence has been denied. She is the legend that will not die — Pope Joan, the ninth-century woman who disguised herself as a man and rose to become the only female ever to sit on the throne of St. Peter. Now in this riveting novel, Cross paints a sweeping portrait of an unforgettable heroine who struggles against restrictions her soul cannot accept.
Brilliant and talented, young Joan rebels against medieval social strictures forbidding women to learn. When her brother is brutally killed during a Viking attack, Joan takes up his cloak — and his identity — and enters the monastery of Fulda. As Brother John Anglicus, Joan distinguishes herself as a great scholar and healer. Eventually, she is drawn to Rome, where she becomes enmeshed in a dangerous web of love, passion, and politics. Triumphing over appalling odds, she finally attains the highest office in Christendom — wielding a power greater than any woman before or since. But such power always comes at a price…
In the spirit of The Paris Wife and Loving Frank, the provocative and compelling story of one of the most fascinating and influential figures of the 20th century: Margaret Sanger, the founder of Planned Parenthood — an indomitable woman who, more than any other, and at great personal cost, shaped the sexual landscape we inhabit today.
The daughter of a hard-drinking, smooth-tongued free thinker and a mother worn down by 13 children, Margaret Sanger vowed her life would be different. Trained as a nurse, she fought for social justice beside labor organizers, anarchists, socialists, and other progressives, eventually channeling her energy to one singular cause: legalizing contraception. It was a battle that would pit her against puritanical, patriarchal lawmakers, send her to prison again and again, force her to flee to England, and ultimately change the lives of women across the country and around the world.
This complex enigmatic revolutionary was at once vain and charismatic, generous and ruthless, sexually impulsive and coolly calculating — a competitive, self-centered woman who championed all women, a conflicted mother who suffered the worst tragedy a parent can experience. From opening the first illegal birth control clinic in America in 1916 through the founding of Planned Parenthood to the arrival of the Pill in the 1960s, Margaret Sanger sacrificed two husbands, three children, and scores of lovers in her fight for sexual equality and freedom.
With cameos by such legendary figures as Emma Goldman, John Reed, Big Bill Haywood, H. G. Wells, and the love of Margaret's life, Havelock Ellis, this richly imagined portrait of a larger-than-life woman is at once sympathetic to her suffering and unsparing of her faults. Deeply insightful, Terrible Virtue is Margaret Sanger's story as she herself might have told it.
Soar back to the fearless 1920s with #1 New York Times bestselling writer Laurie Notaro — beloved author of The Idiot Girls' Action Adventure Club — in a stunning historical novel that tells the true, little-known story of three aviatrixes in a race to be the first woman to fly across the Atlantic.
Ten thousand feet in the sky, aviatrixes from London to Paris to New York — fueled by determination and courage — have their eyes on the century's biggest prize. The year is 1927, and Amelia Earhart has not yet made her record-breaking cross-Atlantic flight. Who will follow in Charles Lindbergh's footsteps and make her own history?
Three women's names are splashed daily across the front page: Elsie Mackay, daughter of an Earl, is the first Englishwoman to get her pilot's license. Mabel Boll, a glamorous society darling and former cigar girl, is ardent to make the historic flight. Beauty pageant contestant Ruth Elder uses her winnings for flying lessons and becomes the preeminent American girl of the sky.
Inspired by true events and real people, Notaro vividly evokes this exciting time as her determined heroines vie for the record. Through striking photos, meticulous research, and atmospheric prose, Notaro brings Elsie, Mabel, and Ruth to life, pulling us back in time as the pilots collide, struggle, and literally crash in the chase for fame and a place in aviation history.
Since childhood, Anita Hemmings has longed to attend the country's most exclusive school for women, Vassar College. Now, a bright, beautiful senior in the class of 1897, she is hiding a secret that would have banned her from admission: Anita is the only African-American student ever to attend Vassar. With her olive complexion and dark hair, this daughter of a janitor and descendant of slaves has successfully passed as white, but now finds herself rooming with Louise "Lottie" Taylor, the scion of one of New York's most prominent families.
Though Anita has kept herself at a distance from her classmates, Lottie's sphere of influence is inescapable, her energy irresistible, and the two become fast friends. Pulled into her elite world, Anita learns what it's like to be treated as a wealthy, educated white woman — the person everyone believes her to be — and even finds herself in a heady romance with a moneyed Harvard student. It's only when Lottie becomes infatuated with Anita's brother, Frederick, whose skin is almost as light as his sister's, that the situation becomes particularly perilous. And as Anita's college graduation looms, those closest to her will be the ones to dangerously threaten her secret.
Set against the vibrant backdrop of the Gilded Age, an era when old money traditions collided with modern ideas, Tanabe has written an unputdownable and emotionally compelling story of hope, sacrifice, and betrayal — and a gripping account of how one woman dared to risk everything for the chance at a better life.
New York socialite Caroline Ferriday has her hands full with her post at the French consulate and a new love on the horizon. But Caroline's world is forever changed when Hitler's army invades Poland in September 1939 — and then sets its sights on France.
An ocean away from Caroline, Kasia Kuzmerick, a Polish teenager, senses her carefree youth disappearing as she is drawn deeper into her role as courier for the underground resistance movement. In a tense atmosphere of watchful eyes and suspecting neighbors, one false move can have dire consequences.
For the ambitious young German doctor, Herta Oberheuser, an ad for a government medical position seems her ticket out of a desolate life. Once hired, though, she finds herself trapped in a male-dominated realm of Nazi secrets and power.
The lives of these three women are set on a collision course when the unthinkable happens and Kasia is sent to Ravensbrück, the notorious Nazi concentration camp for women. Their stories cross continents — from New York to Paris, Germany, and Poland — as Caroline and Kasia strive to bring justice to those whom history has forgotten.
Royal Tudor blood ran in her veins. Her mother was a queen, her father an earl, and she herself was the granddaughter, niece, cousin, and grandmother of monarchs. Lady Margaret Douglas, Countess of Lennox, was an important figure in Tudor England, yet today, while her contemporaries — Anne Boleyn, Mary, Queen of Scots, Elizabeth I — have achieved celebrity status, she is largely forgotten.
Margaret's life was steeped in intrigue, drama, and tragedy — from her auspicious birth in 1530 to her parents' bitter divorce, from her ill-fated love affairs to her appointment as lady-in-waiting for four of Henry's six wives. In an age when women were expected to stay out of the political arena, alluring and tempestuous Margaret helped orchestrate one of the most notorious marriages of the 16th century: that of her son Lord Darnley to Mary, Queen of Scots. Margaret defiantly warred with two queens — Mary, and Elizabeth of England — and was instrumental in securing the Stuart ascension to the throne of England for her grandson, James VI.
The life of Margaret Douglas spans five reigns and provides many missing links between the Tudor and Stuart dynasties. Drawing on decades of research and myriad original sources — including many of Margaret's surviving letters — Alison Weir brings this captivating character out of the shadows and presents a strong, capable woman who operated effectively and fearlessly at the very highest levels of power.
Nefertiti and her younger sister, Mutnodjmet, have been raised in a powerful family that has provided wives to the rulers of Egypt for centuries. Ambitious, charismatic, and beautiful, Nefertiti is destined to marry Amunhotep, an unstable young pharaoh. It is hoped by all that her strong personality will temper the young Amunhotep's heretical desire to forsake Egypt's ancient gods, overthrow the priests of Amun, and introduce a new sun god for all to worship.
From the moment of her arrival in Thebes, Nefertiti is beloved by the people. Her charisma is matched only by her husband's perceived generosity: Amunhotep showers his subjects with lofty promises. The love of the commoners will not be enough, however, if the royal couple is not able to conceive an heir, and as Nefertiti turns her attention to producing a son, she fails to see that the powerful priests, along with the military, are plotting against her husband's rule. The only person wise enough to recognize the shift in political winds — and brave enough to tell the queen — is her younger sister, Mutnodjmet.
Observant and contemplative, Mutnodjmet has never shared her sister's desire for power. She yearns for a quiet existence away from family duty and the intrigues of court. Her greatest hope is to share her life with the general who has won her heart. But as Nefertiti learns of the precariousness of her reign, she declares that her sister must remain at court and marry for political gain, not love. To achieve her independence, Mutnodjmet must defy her sister, the most powerful woman in Egypt — while also remaining loyal to the needs of her family.
Love, betrayal, political unrest, plague, and religious conflict — Nefertiti brings ancient Egypt to life in vivid detail. Fast-paced and historically accurate, it is the dramatic story of two unforgettable women living through a remarkable period in history.
Writing at the height of her narrative and imaginative gifts, Sue Monk Kidd presents a masterpiece of hope, daring, the quest for freedom, and the desire to have a voice in the world.
Hetty "Handful" Grimké, an urban slave in early 19th century Charleston, yearns for life beyond the suffocating walls that enclose her within the wealthy Grimké household. The Grimké's daughter, Sarah, has known from an early age she is meant to do something large in the world, but she is hemmed in by the limits imposed on women.
Kidd's sweeping novel is set in motion on Sarah's 11th birthday, when she is given ownership of 10-year-old Handful, who is to be her handmaid. We follow their remarkable journeys over the next 35 years, as both strive for a life of their own, dramatically shaping each other's destinies and forming a complex relationship marked by guilt, defiance, estrangement, and the uneasy ways of love. As the stories build to a riveting climax, Handful will endure loss and sorrow, finding courage and a sense of self in the process. Sarah will experience crushed hopes, betrayal, unrequited love, and ostracism before leaving Charleston to find her place alongside her fearless younger sister, Angelina, as one of the early pioneers in the abolition and women's rights movements.
Inspired by the historical figure of Sarah Grimké, Kidd goes beyond the record to flesh out the rich interior lives of all of her characters, both real and invented, including Handful's cunning mother, Charlotte, who courts danger in her search for something better.
This exquisitely written novel is a triumph of storytelling that looks with unswerving eyes at a devastating wound in American history, through women whose struggles for liberation, empowerment, and expression will leave no reader unmoved.
Born to former slaves on a Louisiana plantation in 1867, Madam C.J. Walker rose from poverty and indignity to become America's first black female millionaire, the head of a hugely successful beauty company, and a leading philanthropist in African American causes. Renowned author Alex Haley became fascinated by the story of this extraordinary heroine, and before his death in 1992, he embarked on the research and outline of a major novel based on her life. Now with The Black Rose, critically acclaimed writer Tananarive Due brings Haley's work to an inspiring completion.
Blending documented history, vivid dialogue, and a sweeping fictionalized narrative, Tananarive Due paints a vivid portrait of this passionate and tenacious pioneer and the unforgettable era in which she lived.
Paula McLain, author of the phenomenal bestseller The Paris Wife, now returns with her keenly anticipated new novel, transporting readers to colonial Kenya in the 1920s. Circling the Sun brings to life a fearless and captivating woman — Beryl Markham, a record-setting aviator caught up in a passionate love triangle with safari hunter Denys Finch Hatton and Karen Blixen, who as Isak Dinesen wrote the classic memoir Out of Africa.
Brought to Kenya from England as a child and then abandoned by her mother, Beryl is raised by both her father and the native Kipsigis tribe who share his estate. Her unconventional upbringing transforms Beryl into a bold young woman with a fierce love of all things wild and an inherent understanding of nature's delicate balance. But even the wild child must grow up, and when everything Beryl knows and trusts dissolves, she is catapulted into a string of disastrous relationships.
Beryl forges her own path as a horse trainer, and her uncommon style attracts the eye of the Happy Valley set, a decadent, bohemian community of European expats who also live and love by their own set of rules. But it's the ruggedly charismatic Denys Finch Hatton who ultimately helps Beryl navigate the uncharted territory of her own heart. The intensity of their love reveals Beryl's truest self and her fate: to fly.
Set against the majestic landscape of early-20th-century Africa, McLain's powerful tale reveals the extraordinary adventures of a woman before her time, the exhilaration of freedom and its cost, and the tenacity of the human spirit.
When Anne Morrow, a shy college senior with hidden literary aspirations, travels to Mexico City to spend Christmas with her family, she meets Colonel Charles Lindbergh, fresh off his celebrated 1927 solo flight across the Atlantic. Enthralled by Charles's assurance and fame, Anne is certain the aviator has scarcely noticed her. But she is wrong. Charles sees in Anne a kindred spirit, a fellow adventurer, and her world will be changed forever. The two marry in a headline-making wedding. In the years that follow, Anne becomes the first licensed female glider pilot in the United States. But despite this and other major achievements, she is viewed merely as the aviator's wife. The fairy-tale life she once longed for will bring heartbreak and hardships, ultimately pushing her to reconcile her need for love and her desire for independence, and to embrace, at last, life's infinite possibilities for change and happiness.
A concubine at the palace learns quickly that there are many ways to capture the Emperor's attention. Many paint their faces white and style their hair attractively, hoping to lure in the One Above All with their beauty. Some present him with fantastic gifts, such as jade pendants and scrolls of calligraphy, while others rely on their knowledge of seduction to draw his interest. Young Mei knows nothing of these womanly arts, yet she will give the Emperor a gift he can never forget.
Mei's intelligence and curiosity, the same traits that make her an outcast among the other concubines, impress the Emperor. But just as she is in a position to seduce the most powerful man in China, divided loyalties split the palace in two, culminating in a perilous battle that Mei can only hope to survive.
In the breakthrough first volume in the Empress of Bright Moon duology, Weina Dai Randel paints a vibrant portrait of ancient China — where love, ambition, and loyalty can spell life or death — and the woman who came to rule it all.
Meet Mazie Phillips: big-hearted and bawdy, she's the truth-telling proprietress of The Venice, the famed New York City movie theater. It's the Jazz Age, with romance and booze aplenty — even when Prohibition kicks in — and Mazie never turns down a night on the town. But her high spirits mask a childhood rooted in poverty, and her diary, always close at hand, holds her dearest secrets.
When the Great Depression hits, Mazie's life is on the brink of transformation. Addicts and bums roam the Bowery; homelessness is rampant. If Mazie won't help them, then who? When she opens the doors of The Venice to those in need, this ticket taking, fun-time girl becomes the beating heart of the Lower East Side, and in defining one neighborhood helps define the city.
Then, more than 90 years after Mazie began her diary, it's discovered by a documentarian in search of a good story. Who was Mazie Phillips, really? A chorus of voices from the past and present fill in some of the mysterious blanks of her adventurous life.
Inspired by the life of a woman who was profiled in Joseph Mitchell's classic Up in the Old Hotel, Saint Mazie is infused with Jami Attenberg's signature wit, bravery, and heart. Mazie's rise to "sainthood" — and her irrepressible spirit — is unforgettable.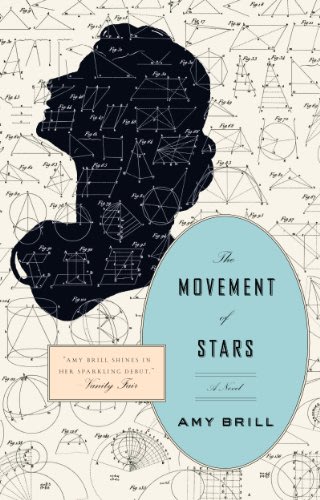 A love story set in 1845 Nantucket, between a female astronomer and the unusual man who understands her dreams.
It is 1845, and Hannah Gardner Price has lived all 24 years of her life according to the principles of the Nantucket Quaker community in which she was raised, where simplicity and restraint are valued above all, and a woman's path is expected to lead to marriage and motherhood. But up on the rooftop each night, Hannah pursues a very different — and elusive — goal: discovering a comet and thereby winning a gold medal awarded by the King of Denmark, something unheard of for a woman.
And then she meets Isaac Martin, a young, dark-skinned whaler from the Azores who, like herself, has ambitions beyond his expected station in life. Drawn to his intellectual curiosity and honest manner, Hannah agrees to take Isaac on as a student. But when their shared interest in the stars develops into something deeper, Hannah's standing in the community begins to unravel, challenging her most fundamental beliefs about work and love, and ultimately changing the course of her life forever.
In late-18th-century Ireland, accidental stargazer Caroline Ainsworth learns that her life is not what it seems when her father, Arthur, throws himself from his rooftop observatory. Caroline had often assisted her father with his observations, in pursuit of an unknown planet; when astronomer William Herschel discovered Uranus, Caroline could only watch helplessly as unremitting jealousy drove Arthur to madness. Now, gone blind from staring at the sun, he has chosen death over a darkened life.
Grief-stricken, Caroline abandons the vain search, leaves Ireland for London, and tries to forget her love for Finnegan O'Siodha, the tinkering blacksmith who was helping her father build a telescope larger than his rival's. But her father has left her more than the wreck of that unfinished instrument: his cryptic atlas holds the secret to finding a new world at the edge of the sky. As Caroline reluctantly resumes her father's work and confronts her own longings, Ireland is swept into rebellion, and Caroline and Finnegan are plunged into its violence.
This is a novel of the obsessions of the age: Scientific inquiry, geographic discovery, political reformation, but above all, astronomy, the mapping of the solar system and beyond. It is a novel of the quest for knowledge and for human connection — rich, far-reaching, and unforgettable.
Inspiring Memoirs
Here is a book as joyous and painful, as mysterious and memorable, as childhood itself. I Know Why the Caged Bird Sings captures the longing of lonely children, the brute insult of bigotry, and the wonder of words that can make the world right. Maya Angelou's debut memoir is a modern American classic beloved worldwide.
Sent by their mother to live with their devout, self-sufficient grandmother in a small Southern town, Maya and her brother, Bailey, endure the ache of abandonment and the prejudice of the local "powhitetrash." At eight years old and back at her mother's side in St. Louis, Maya is attacked by a man many times her age — and has to live with the consequences for a lifetime. Years later, in San Francisco, Maya learns that love for herself, the kindness of others, her own strong spirit, and the ideas of great authors ("I met and fell in love with William Shakespeare") will allow her to be free instead of imprisoned.
Poetic and powerful, I Know Why the Caged Bird Sings will touch hearts and change minds for as long as people read.
The diary as Anne Frank wrote it. Anne Frank's The Diary of a Young Girl is among the most enduring documents of the 20th century. Since its publication in 1947, it has been a beloved and deeply admired monument to the indestructible nature of the human spirit, read by millions of people and translated into more than 55 languages.
Anne Frank and her family, fleeing the horrors of Nazi occupation forces, hid in the back of an Amsterdam office building for two years. This is Anne's record of that time. She was 13 when the family went into the "Secret Annex," and in these pages, she grows to be a young woman and proves to be an insightful observer of human nature as well. A timeless story discovered by each new generation, The Diary of a Young Girl stands without peer. For young readers and adults, it continues to bring to life this young woman, who for a time survived the worst horrors the modern world had seen — and who remained triumphantly and heartbreakingly human throughout her ordeal.
I Am Malala by Malala Yousafzai with Christina Lamb
"I come from a country that was created at midnight. When I almost died it was just after midday."
When the Taliban took control of the Swat Valley in Pakistan, one girl spoke out. Malala Yousafzai refused to be silenced and fought for her right to an education.
On Tuesday, October 9, 2012, when she was 15, she almost paid the ultimate price. She was shot in the head at point-blank range while riding the bus home from school, and few expected her to survive.
Instead, Malala's miraculous recovery has taken her on an extraordinary journey from a remote valley in northern Pakistan to the halls of the United Nations in New York. At 16, she became a global symbol of peaceful protest and the youngest nominee ever for the Nobel Peace Prize.
I Am Malala is the remarkable tale of a family uprooted by global terrorism, of the fight for girls' education, of a father who, himself a school owner, championed and encouraged his daughter to write and attend school, and of brave parents who have a fierce love for their daughter in a society that prizes sons.
I Am Malala will make you believe in the power of one person's voice to inspire change in the world.
An illuminating debut memoir of a woman in science, a moving portrait of a longtime friendship, and a stunningly fresh look at plants that will forever change how you see the natural world.
Acclaimed scientist Hope Jahren has built three laboratories in which she's studied trees, flowers, seeds, and soil. Her first book is a revelatory treatise on plant life — but it is also so much more.
Lab Girl is a book about work, love, and the mountains that can be moved when those two things come together. It is told through Jahren's remarkable stories: about her childhood in rural Minnesota with an uncompromising mother and a father who encouraged hours of play in his classroom's labs; about how she found a sanctuary in science, and learned to perform lab work done "with both the heart and the hands"; and about the inevitable disappointments, but also the triumphs and exhilarating discoveries, of scientific work.
Yet at the core of this book is the story of a relationship Jahren forged with a brilliant, wounded man named Bill, who becomes her lab partner and best friend. Their sometimes rogue adventures in science take them from the Midwest across the United States and back again, over the Atlantic to the ever-light skies of the North Pole and to tropical Hawaii, where she and her lab currently make their home.
Jahren's probing look at plants, her astonishing tenacity of spirit, and her acute insights on nature enliven every page of this extraordinary book. Lab Girl opens your eyes to the beautiful, sophisticated mechanisms within every leaf, blade of grass, and flower petal. Here is an eloquent demonstration of what can happen when you find the stamina, passion, and sense of sacrifice needed to make a life out of what you truly love, as you discover along the way the person you were meant to be.
Joining the ranks of Let's Pretend This Never Happened and Carry On, Warrior, a fierce, hysterically funny memoir that reminds us that comedy equals tragedy plus time.
Twentysomething Nora McInerny Purmort bounced from boyfriend to boyfriend and job to job. Then she met Aaron, a charismatic art director and her kindred spirit. They made mix tapes (and pancakes) into the wee hours of the morning. They finished each other's sentences. They just knew. When Aaron was diagnosed with a rare brain cancer, they refused to let it limit their love. They got engaged on Aaron's hospital bed and married after his first surgery. They had a baby when he was on chemo. They shared an amazing summer filled with happiness and laughter. A few months later, Aaron died in Nora's arms in another hospital bed. His wildly creative obituary, which they wrote together, touched the world.
Now, Nora shares hysterical, moving, and painfully honest stories about her journey with Aaron. It's OK to Laugh explores universal themes of love, marriage, work, (single) motherhood, and depression through her refreshingly frank viewpoint. A love letter to life, in all of its messy glory, and what it's like to still be kickin', It's OK to Laugh is like a long chat with a close friend over a cup of coffee (or chardonnay).
From the star of TLC's My Big Fat Fabulous Life and the YouTube sensation "A Fat Girl Dancing" comes an empowering memoir about letting go of your limitations and living the life you deserve. Right now.
Whitney Way Thore stands five feet two inches tall and weighs well over 300 pounds, and she is totally, completely, and truly… happy. But she wasn't always the vivacious, confident woman you see on TV. Growing up as a dancer, Whitney felt the pressure to be thin, a desire that grew into an obsession as she got older. From developing an eating disorder as a teenager, to extreme weight gain in college, to her ongoing struggle with polycystic ovarian syndrome (PCOS), Whitney reveals her fight to overcome the darkest moments in her life. She holds nothing back, opening up about the depths of her depression as well as her resilience in the face of constant harassment and mistreatment.
Now Whitney is on top of the world and taking no BS (Body Shame, of course). And she's sharing the steps she took to get there and the powerful message behind her successful No Body Shame campaign. She even reveals her favorite "F" word (it's probably not what you think), the thrill of doing it with the lights on, and the story behind the "Fat Girl Dancing" video that started it all.
Exuberant and utterly honest, I Do It with the Lights On is the inspiring story of how Whitney finally discovered her fabulousness when she stepped off the scale and into her life, embracing herself unconditionally — body, heart, and soul.
Author and Guardian US columnist Jessica Valenti has been leading the national conversation on gender and politics for over a decade. Now, in a darkly funny and bracing memoir, Valenti explores the toll that sexism takes from the every day to the existential.
Sex Object explores the painful, funny, embarrassing, and sometimes illegal moments that shaped Valenti's adolescence and young adulthood in New York City, revealing a much shakier inner life than the confident persona she has cultivated as one of the most recognizable feminists of her generation.
In the tradition of writers like Joan Didion and Mary Karr, this literary memoir is sure to shock those already familiar with Valenti's work and enthrall those who are just finding it.
Comedy powerhouse Amy Poehler knows how to crack a joke, and she really knows how to make others smile when they need it most. While Yes Please is technically a memoir, it's really more like the literary equivalent of a comforting pat on the back. Poehler is honest, funny, and wildly inspiring, and you'll finish this book having received lots of heartfelt (and hilarious) advice, all of which is sure to cheer you up.
Wild by Cheryl Strayed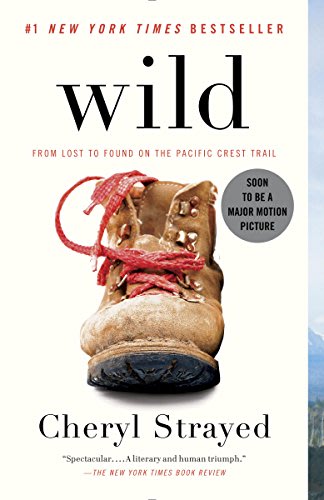 At 22, Cheryl Strayed thought she had lost everything. In the wake of her mother's death, her family scattered and her own marriage was soon destroyed. Four years later, with nothing more to lose, she made the most impulsive decision of her life. With no experience or training, driven only by blind will, she would hike more than a thousand miles of the Pacific Crest Trail from the Mojave Desert through California and Oregon to Washington State — and she would do it alone. Told with suspense and style, sparkling with warmth and humor, Wild powerfully captures the terrors and pleasures of one young woman forging ahead against all odds on a journey that maddened, strengthened, and ultimately healed her.
Why you'll love it: Cheryl Strayed is the plucky heroine in her own real-life adventure story. She sheds her baggage — literally and figuratively — while hiking the Pacific Crest Trail alone.
Like Yes Please, Year of Yes is a great big encouragement to reach for the life you want. Rhimes, the creator of popular television dramas Grey's Anatomy and Scandal, clearly knows a thing or two about success. Here, she details the year she stopped saying "no" and the ways that change transformed her life. If you're having a bad day because you feel like you're stuck in a rut, pick up this book immediately.
The Emmy Award-winning comedian, actress, writer, and star of Inside Amy Schumer and the acclaimed film Trainwreck has taken the entertainment world by storm with her winning blend of smart, satirical humor. Now, Amy Schumer has written a refreshingly candid and uproariously funny collection of (extremely) personal and observational essays.
In The Girl with the Lower Back Tattoo, Amy mines her past for stories about her teenage years, her family, relationships, and sex and shares the experiences that have shaped who she is — a woman with the courage to bare her soul to stand up for what she believes in, all while making us laugh.
Ranging from the raucous to the romantic, the heartfelt to the harrowing, this highly entertaining and universally appealing collection is the literary equivalent of a night out with your best friend — an unforgettable and fun adventure that you wish could last forever. Whether she's experiencing lust-at-first-sight while in the airport security line, sharing her own views on love and marriage, admitting to being an introvert, or discovering her cross-fit instructor's secret bad habit, Amy Schumer proves to be a bighearted, brave, and thoughtful storyteller that will leave you nodding your head in recognition, laughing out loud, and sobbing uncontrollably — but only because it's over.
A hilarious and affecting essay collection about race, gender, and pop culture from celebrated stand-up comedian and WNYC podcaster Phoebe Robinson.
Phoebe Robinson is a stand-up comic, which means that, often, her everyday experiences become points of comedic fodder. And as a black woman in America, she maintains, sometimes you need to have a sense of humor to deal with the absurdity you are handed on the daily. Robinson has experienced her fair share over the years: She's been unceremoniously relegated to the role of "the black friend," as if she is somehow the authority on all things racial; she's been questioned about her love of U2 and Billy Joel ("isn't that… white people music?"); she's been called "uppity" for having an opinion in the workplace; she's been followed around stores by security guards; and yes, people do ask her whether they can touch her hair all. the. time. Now, she's ready to take these topics to the page — and she's going to make you laugh as she's doing it.
Using her trademark wit alongside pop-culture references galore, Robinson explores everything from why Lisa Bonet is "Queen. Bae. Jesus," to breaking down the terrible nature of casting calls, to giving her less-than-traditional advice to the future female president, and demanding that the NFL clean up its act, all told in the same conversational voice that launched her podcast, 2 Dope Queens, to the top spot on iTunes. As personal as it is political, You Can't Touch My Hair examines our cultural climate and skewers our biases with humor and heart, announcing Robinson as a writer on the rise.
The first Hispanic and third woman appointed to the United States Supreme Court, Sonia Sotomayor has become an instant American icon. Now, with a candor and intimacy never undertaken by a sitting Justice, she recounts her life from a Bronx housing project to the federal bench, a journey that offers an inspiring testament to her own extraordinary determination and the power of believing in oneself.
Here is the story of a precarious childhood, with an alcoholic father (who would die when she was nine) and a devoted but overburdened mother, and of the refuge a little girl took from the turmoil at home with her passionately spirited paternal grandmother. But it was when she was diagnosed with juvenile diabetes that the precocious Sonia recognized she must ultimately depend on herself.  She would learn to give herself the insulin shots she needed to survive and soon imagined a path to a different life. With only television characters for her professional role models, and little understanding of what was involved, she determined to become a lawyer, a dream that would sustain her on an unlikely course, from valedictorian of her high school class to the highest honors at Princeton, Yale Law School, the New York County District Attorney's office, private practice, and appointment to the Federal District Court before the age of 40. Along the way we see how she was shaped by her invaluable mentors, a failed marriage, and the modern version of extended family she has created from cherished friends and their children. Through her still-astonished eyes, America's infinite possibilities are envisioned anew in this warm and honest book, destined to become a classic of self-invention and self-discovery.
In January 2006, after the Republic of Liberia had been racked by 14 years of brutal civil conflict, Ellen Johnson Sirleaf — Africa's "Iron Lady" — was sworn in as president, an event that marked a tremendous turning point in the history of the West African nation.
In this stirring memoir, Sirleaf shares the story of her rise to power, including her early childhood; her experiences with abuse, imprisonment, and exile; and her fight for democracy and social justice. She reveals her determination to succeed in multiple worlds, from her studies in the United States to her work as an international bank executive, to campaigning in some of Liberia's most desperate and war-torn villages and neighborhoods. It is the tale of an outspoken political and social reformer who fought the oppression of dictators and championed change. By telling her story, Sirleaf encourages women everywhere to pursue leadership roles at the highest levels of power, and gives us all hope that we can change the world.
Books About Female Friendships
Four mothers, four daughters, four families whose histories shift with the four winds depending on who's "saying" the stories. In 1949 four Chinese women, recent immigrants to San Francisco, begin meeting to eat dim sum, play mahjong, and talk. United in shared unspeakable loss and hope, they call themselves the Joy Luck Club. Rather than sink into tragedy, they choose to gather to raise their spirits and money. "To despair was to wish back for something already lost. Or to prolong what was already unbearable." Forty years later, the stories and history continue.
With wit and sensitivity, Amy Tan examines the sometimes painful, often tender, and always deep connection between mothers and daughters. As each woman reveals her secrets, trying to unravel the truth about her life, the strings become more tangled, more entwined. Mothers boast or despair over daughters, and daughters roll their eyes even as they feel the inextricable tightening of their matriarchal ties. Tan is an astute storyteller, enticing readers to immerse themselves into these lives of complexity and mystery.
Folksy and fresh, endearing and affecting, Fried Green Tomatoes at the Whistle Stop Cafe is the now-classic novel of two women in the 1980s; of gray-headed Mrs. Threadgoode telling her life story to Evelyn, who is in the sad slump of middle age. The tale she tells is also of two women — of the irrepressibly daredevilish tomboy Idgie and her friend Ruth — who back in the thirties ran a little place in Whistle Stop, Alabama, a Southern kind of Cafe Wobegon offering good barbecue and good coffee and all kinds of love and laughter, even an occasional murder. And as the past unfolds, the present — for Evelyn and for us — will never be quite the same again…
From the New York Times bestselling author of On Mystic Lake comes a powerful novel of love, loss, and the magic of friendship…
In the turbulent summer of 1974, Kate Mularkey has accepted her place at the bottom of the eighth-grade social food chain. Then, to her amazement, the "coolest girl in the world" moves in across the street and wants to be her friend. Tully Hart seems to have it all — beauty, brains, ambition. On the surface they are as opposite as two people can be: Kate, doomed to be forever uncool, with a loving family who mortifies her at every turn. Tully, steeped in glamour and mystery, but with a secret that is destroying her. They make a pact to be best friends forever; by summer's end they've become TullyandKate. Inseparable.
So begins Kristin Hannah's magnificent new novel. Spanning more than three decades and playing out across the ever-changing face of the Pacific Northwest, Firefly Lane is the poignant, powerful story of two women and the friendship that becomes the bulkhead of their lives.
What do women talk about when they know they don't have forever? They talk about what they have always talked about, only they go deeper and more honest: With outrageous humor they try to mitigate pain. Intimate and uncensored sharing, the kind of connection women prize, is at the heart of this deeply moving novel about the grit and power of female friends.
Ann and Ruth have always talked as only great friends can — honestly, and about everything: husbands and marriages, sex lives and children, their work, their hopes, their disappointments, and their dreams. For Ann, cautious and conventional, her closeness to the outspoken and eccentric Ruth brings about discovery and liberation, a chance to say whatever she wants, and, most important, under the insistent tutelage of Ruth, to become herself. Over the years, the women have shared recipes, quilting patterns, child care, delicate and dangerous secrets. Each rests secure in the knowledge that they will be friends forever. Then something happens that will change their lives forever, and the women begin to share something more profound than either of them might have predicted.
Written with an unerring ear for how women talk, laugh, and cry together, and with a gift for capturing the uniqueness of personality, Talk Before Sleep is sure to find a place in readers' hearts.
A modern masterpiece from one of Italy's most acclaimed authors, My Brilliant Friend is a rich, intense, and generous-hearted story about two friends, Elena and Lila. Ferrante's inimitable style lends itself perfectly to a meticulous portrait of these two women that is also the story of a nation and a touching meditation on the nature of friendship. The story begins in the 1950s, in a poor but vibrant neighborhood on the outskirts of Naples. Growing up on these tough streets the two girls learn to rely on each other ahead of anyone or anything else. As they grow, as their paths repeatedly diverge and converge, Elena and Lila remain best friends whose respective destinies are reflected and refracted in the other. They are likewise the embodiments of a nation undergoing momentous change.
Through the lives of these two women, Ferrante tells the story of a neighborhood, a city, and a country as it is transformed in ways that, in turn, also transform the relationship between her protagonists, the unforgettable Elena and Lila. Ferrante is the author of three previous works of critically acclaimed fiction: The Days of Abandonment, Troubling Love, and The Lost Daughter. With this novel, the first in a tetralogy, she proves herself to be one of Italy's great storytellers. She has given her readers a masterfully plotted page-turner, abundant and generous in its narrative details and characterizations, that is also a stylish work of literary fiction destined to delight her many fans and win new readers to her fiction.
Things are falling apart in the Richardson household. Angry arguments between Celine and her husband, Keith, have become routine. She resents that he's working long hours and staying out all night, and he accuses her of not giving him the attention he deserves. Their marriage is at a crossroads and Celine worries how her 10-year-old daughter, Kassie, will be affected.
But the situation turns devastating when Celine is diagnosed with breast cancer. As her relationship with Keith deteriorates, Celine worries that she'll be left to navigate the difficult process of cancer treatment alone. But comfort and support come in the form of Celine's best friend, Lauren. They've been attached at the hip since they were children, and it is Lauren who's there for Celine in her darkest moments.
Now, Celine will be forced to make tough decisions — about her marriage and otherwise — and for the first time in her life, she wants to give up. Lauren vows to help by any means necessary and makes the kind of sacrifice only a best friend can. But will it be too late?
When AP political reporter Lorena Hickok — Hick — is assigned to cover Eleanor Roosevelt in the 1932 campaign, the two women become deeply involved. Their relationship begins with mutual romantic passion, matures through stormy periods of enforced separation and competing interests, and warms into an enduring, encompassing friendship documented by 3,300 letters.
Set during the chaotic years of the Great Depression, the New Deal, and the Second World War, Loving Eleanor reveals Eleanor Roosevelt as a complex, contradictory, and entirely human woman who is pulled in many directions by her obligations to her husband and family and her role as the nation's First Lady. Hick is revealed as an accomplished journalist, who, at the pinnacle of her career, gives it all up for the woman she loves. Then, as Eleanor is transformed into Eleanor Everywhere, First Lady of the World, Hick must create her own independent, productive life. Loving Eleanor is a profoundly moving novel that illuminates a relationship we are seldom privileged to see, celebrating the depth and durability of women's love.
The Seafront Tearoom is an insider secret in small-town Scarborough — a beach-front haven with the best tea and cakes in town — and journalist Charlie Harrison would love to put it on the map with a feature in her magazine. But single mom Kat Murray doesn't want to see her favorite sanctuary overrun by tourists, and begs Charlie to seek out other options. She offers her help, as a "tea obsessive," and so does French au pair Séraphine Moreau, whose upbringing makes her a connoisseur of everything sweet and indulgent.
Together the three women will scour the countryside for quaint hideaways and hidden gems, sharing along the way their secrets, disappointments, and dreams — and discovering that friendship, like tea, takes time to steep. But learning too that once you open your heart, the possibilities are endless.
Which book will you read first? Tell us in the comments!
Want access to free & bargain ebooks? Sign up for BookBub here.
Comments