From spunky memoirs to hilarious fiction reads, these are the books to pick up when you need an instant dose of happiness.
Nonfiction
Bestselling author and television host Clinton Kelly pens a hilariously candid, deliciously snarky collection of essays about his journey from awkward kid to slightly-less-awkward adult.
Clinton Kelly is probably best known for teaching women how to make their butts look smaller. But in I Hate Everyone, Except You, he reveals some heretofore-unknown secrets about himself, like that he's a finicky connoisseur of 1980s pornography, a disillusioned critic of New Jersey's premier water parks, and perhaps the world's least enthused high-school commencement speaker.
Whether he's throwing his baby sister in the air to jumpstart her cheerleading career or heroically rescuing his best friend from death by mud bath, Clinton leaps life's social hurdles with aplomb. With his signature wit, he shares his unique ability to navigate the stickiest of situations, like deciding whether it's acceptable to eat chicken wings with a fork on live television (spoiler: it's not). Clinton delves into all these topics — and many more — in this thoroughly unabashedly frank and uproarious collection.
A hilarious, razor-sharp debut memoir about the moment when you realize that your friends have all grown up and left you behind, for readers of Caitlin Moran's How To Be A Woman, Jenny Lawson's Let's Pretend This Never Happened, and Kelly Williams Brown's Adulting.
Isy Suttie wakes up one day in her late twenties to discover that the deal she'd struck with her friends, to put off growing up for as long as possible, had been entirely in her head. Everyone around her is suddenly into mortgages, farmers' markets, and going off the Pill, rather than running naked into the sea or getting hammered in a country pub with eighty-year-old men.
After a particularly crushing breakup precipitated by Isy's gifting of a human-size papier-mâché penguin to her boyfriend, her dearest friend advises Isy not to worry: the next guy she meets will be The Actual One.
Heartened by this promise, Isy decides to keep delaying the onset of adulthood, whether that means standing on the side of a highway in nothing but an old fur coat and sneakers, dating a man who speaks only in rhyme, or conquering her fears of Alpine skiing by wildly overestimating her athletic ability. Insightful and laugh-out-loud funny, The Actual One is an ode to the confusing wilderness of your late twenties, alongside a quest for a genuinely good relationship… or at the very least, a good story to tell.
The Oscar-nominated Precious star and Empire actress delivers a much-awaited memoir — wise, complex, smart, funny — a version of the American experience different from anything we've read.
Gabourey Sidibe — "Gabby" to her legion of fans — skyrocketed to international fame in 2009 when she played the leading role in Lee Daniels's acclaimed movie Precious. In This Is Just My Face, she shares a one-of-a-kind life story in a voice as fresh and challenging as many of the unique characters she's played onscreen. With full-throttle honesty, Sidibe paints her Bed-Stuy/Harlem family life with a polygamous father and a gifted mother who supports her two children by singing in the subway. Sidibe tells the engrossing, inspiring story of her first job as a phone sex "talker." And she shares her unconventional (of course!) rise to fame as a movie star, alongside "a superstar cast of rich people who lived in mansions and had their own private islands and amazing careers while I lived in my mom's apartment."
Sidibe's memoir hits hard with self-knowing dispatches on friendship, depression, celebrity, haters, fashion, race, and weight ("If I could just get the world to see me the way I see myself," she writes, "would my body still be a thing you walked away thinking about?"). Irreverent, hilarious, and untraditional, This Is Just My Face takes its place and fills a void on the shelf of writers from Mindy Kaling to David Sedaris to Lena Dunham.
It's rare that an actor embodies even one memorable character over the arc of a career. Jeffrey Tambor has managed to create three, beginning with Hank "Hey Now!" Kingsley on The Larry Sanders Show, the series created by Garry Shandling, Jeffrey's first mentor in television. He went on to find two more show creators, Mitch Hurwitz of Arrested Development and Jill Soloway of Transparent, who shared a love of actors and taught him a lot about acting along the way.
Are You Anybody is Tambor's chance to discuss his creative process and immense accomplishments from a life lived onscreen. Drawing from his formative childhood years, in which he describes himself as a fat Hungarian-Jewish kid with a lisp and a depressive father to how he drew inspiration from his life to create these characters, Tambor's memoir is funny, insightful, and uplifting, touching on comedy and the enduring chutzpah required to make it through life.
For nearly four decades, David Sedaris has faithfully kept a diary in which he records his thoughts and observations on the odd and funny events he witnesses. Anyone who has attended a live Sedaris event knows that his diary readings are often among the most joyful parts of the evening. But never before have they been available in print. Now, in Theft by Finding, Sedaris brings us his favorite entries. From deeply poignant to laugh-out-loud funny, these selections reveal with new intimacy a man longtime readers only think they know. Tender, hilarious, illuminating, and endlessly captivating, Theft by Finding offers a rare look into the mind of one of our generation's greatest comic geniuses.
Lisa and Francesca are back with another collection of warm and witty stories that will strike a chord with every woman. This seven book series is among the best reviewed humor books published today and has been compared to the late greats, Erma Bombeck and Nora Ephron.
Five hundred of the most absurd and horrifying things that happen in nature!
Crashing waves, stunning sunsets, sprawling landscapes. Nature is beautiful, right? Wrong. Nature Is the Worst. Need proof?
The giant pitcher plant not only eats bugs, it's large enough to trap small mammals.
Almost 90 percent of the koala population in Australia has chlamydia.
A hailstorm in Bangladesh in 1986 killed 92 people with giant balls of ice weighing more than two pounds apiece.
Crocodiles can climb trees.
The poisonous Dracunculus vulgaris, or voodoo lily, smells like rotting flesh, looks like it's splattered in blood, and features a central black spike that can grow up to four feet tall.
Cats often kill their first litter.
A "haboob" is a biblically-huge wall of dust that can reduce visibility to zero, reach a height of 5,000 feet and stretch as far as 100 miles wide.
Vampire bats are totally real, and yes, they love blood.
Nature Is the Worst contains hundreds of cringe-worthy, shocking facts you never knew about nature that prove the world is a terrifying — and sometimes very strange — place.
Explore the highs and lows of modern life through the sharp, dark wit of Ruby Elliot — creator of the massively popular Tumblr account, Rubyetc, which has over 210k followers and growing. Ruby's simple drawings of not-so-simple issues capture the humor and melancholy of everyday life. Her comics appeal to both new adults who are beginning to explore these subjects and to battle-tested veterans of the daily struggles of life with mental illness.
It's All Absolutely Fine is an honest and unapologetic account of day-to-day life as a groaning, crying, laughing sentient potato being for whom things are often absolutely not fine. Through simple, humorous drawings and a few short narratives, the book encompasses everything from mood disorders, anxiety, and issues with body image through to existential conversations with dogs and some unusually articulate birds.
With each chapter a particular set of struggles is picked up, looked at, and squished about a bit using visuals before being put down again with a little more resolve. Problems related to mental health that can be very devastating and even isolating are discussed openly in a way people are often told not to, but this is as much a book about the human emotional experience that touches all of us as it is about mental health. Through the drawings, the reader is shown that it is okay to struggle, and that it is okay to talk about struggling, to not undermine oneself by yelling 'it's fine' when it isn't, and while all this is going on to know that it is absolutely possible to hold on to hope, and of course humor.
Building on Rubyetc's huge online presence, It's All Absolutely Fine includes mostly new material, both written and illustrated, and is inspirational, empowering, and entertaining. Hope and tenacity abound in this book that is as heartening as it is hilarious.
You know that feeling you get watching a pompous jerk whine into his cell as he's booted out of a restaurant? When the elevator doors slide shut just before your sadistic boss can step in beside you? There's a word for this mix of malice and joy, and the Germans (of course) invented it. It's Schadenfreude, deriving pleasure from others' misfortune, and with Slate columnist Rebecca Schuman, the Teutons have a stern, self-satisfied blast at her expense.
Rebecca is just your average chronically misunderstood 90's teenager, with a passion for Pearl Jam and Ethan Hawke circa Reality Bites, until two men walk into her high school Civics class: Dylan Gellner, with deep brown eyes and an even deeper soul, and Franz Kafka, hitching a ride in Dylan's backpack. These two men are the axe to the frozen sea that is Rebecca's spirit, and what flows forth is a passion for all things German (even though, as everyone is quick to remind her, Kafka wasn't German at all). Dreamy Dylan might leave the second he gets accepted to a better college than Rebecca does, but Kafka is forever, and in pursuit of this elusive love she will spend two decades stuttering and stumbling through broken German sentences, trying to win over a people who don't want to be bothered.
At once a snapshot of a young woman finding herself, and a country slowly starting to stitch itself back together after nearly a century of war (both hot and cold), Schadenfreude, A Love Story is an exhilarating, hilarious, and yes, maybe even heartfelt memoir proving that sometimes the truest loves play hard to get.
When Jenny Lawson is anxious, one of the things she does is to draw. Elaborate doodles, beautiful illustrations, often with captions that she posts online. At her signings, fans show up with printouts of these drawings for Jenny to autograph. And inevitably they ask her when will she publish a whole book of them. That moment has arrived.
You Are Here is something only Jenny could create. A combination of inspiration, therapy, coloring, humor, and advice, this book is filled with Jenny's amazingly intricate illustrations, all on perforated pages that can be easily torn out, hung up, and shared. Drawing on the tenets of art therapy ― which you can do while hiding in the pillow fort under your bed ― You Are Here is ready to be made entirely your own.
Some of the material is dark, some is light; some is silly and profane and irreverent. Gathered together, this is life, happening right now, all around, in its messy glory, as only Jenny Lawson could show us.
In One Day We'll All Be Dead and None of This Will Matter, Scaachi Koul deploys her razor-sharp humor to share all the fears, outrages, and mortifying moments of her life. She learned from an early age what made her miserable, and for Scaachi anything can be cause for despair. Whether it's a shopping trip gone awry; enduring awkward conversations with her bikini waxer; overcoming her fear of flying while vacationing halfway around the world; dealing with Internet trolls, or navigating the fears and anxieties of her parents. Alongside these personal stories are pointed observations about life as a woman of color: where every aspect of her appearance is open for critique, derision, or outright scorn; where strict gender rules bind in both Western and Indian cultures, leaving little room for a woman not solely focused on marriage and children to have a career (and a life) for herself.
With a sharp eye and biting wit, incomparable rising star and cultural observer Scaachi Koul offers a hilarious, scathing, and honest look at modern life.
In Can I Borrow That?, a collection of first-person essays and humor pieces, Jenny Allen asks the tough questions: Why do people say "It is what it is"? What's the point of fat-free half-and-half? Why don't the women detectives on TV carry purses, and where are we supposed to think they keep all their stuff? And haven't we heard enough about memes?
Reporting from the potholes midway through life's journey, Allen addresses these and other more serious matters, like the rude awakenings of being single after 25 years, of mothering a teenager, and of living with a serious illness. She also discusses life's everyday trials, like the horrors of attempting a crafts project, the anxieties of being a houseguest, and the ever-changing rules of recycling.
Allen is a performer at heart — her one-woman show I Got Sick Then I Got Better premiered in 2009, and she regularly acts in other plays — and she brings that same spirit to these 35 short essays, which read like the work of a female Dave Barry. Writing on places both real (like a swag den for celebrities at Sundance and the parking lot at L.L.Bean's flagship store) and imaginary (a Buddhist retreat attended by Martha Stewart, Elmer Fudd's psychotherapy appointment), Allen's wit and compassion give a fresh slant on the vicissitudes of day-to-day, and not so day-to-day, life.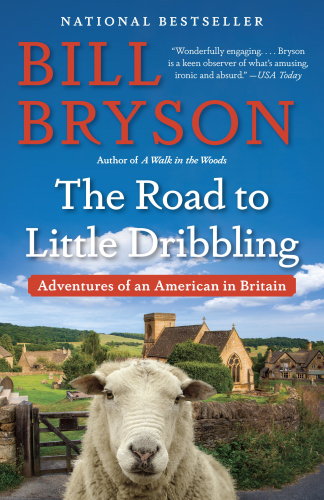 A loving and hilarious — if occasionally spiky — valentine to Bill Bryson's adopted country, Great Britain. Prepare for total joy and multiple episodes of unseemly laughter.
Twenty years ago, Bill Bryson went on a trip around Britain to discover and celebrate that green and pleasant land. The result was Notes from a Small Island, a true classic and one of the bestselling travel books ever written. Now he has traveled about Britain again, by bus and train and rental car and on foot, to see what has changed — and what hasn't.
Following (but not too closely) a route he dubs the Bryson Line, from Bognor Regis in the south to Cape Wrath in the north, by way of places few travelers ever get to at all, Bryson rediscovers the wondrously beautiful, magnificently eccentric, endearingly singular country that he both celebrates and, when called for, twits. With his matchless instinct for the funniest and quirkiest and his unerring eye for the idiotic, the bewildering, the appealing, and the ridiculous, he offers acute and perceptive insights into all that is best and worst about Britain today.
Nothing is more entertaining than Bill Bryson on the road — and on a tear. The Road to Little Dribbling reaffirms his stature as a master of the travel narrative — and a really, really funny guy.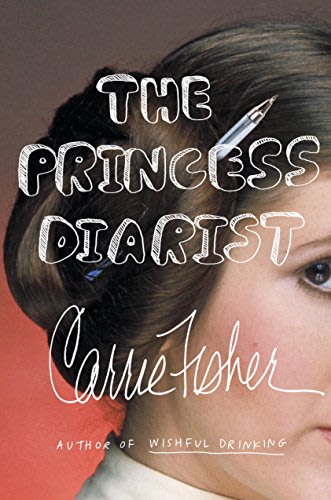 The Princess Diarist is Carrie Fisher's intimate, hilarious, and revealing recollection of what happened behind the scenes on one of the most famous film sets of all time, the first Star Wars movie. Named a PEOPLE Magazine Best Book of Fall 2016.
When Carrie Fisher recently discovered the journals she kept during the filming of the first Star Wars movie, she was astonished to see what they had preserved — plaintive love poems, unbridled musings with youthful naiveté, and a vulnerability that she barely recognized. Today, her fame as an author, actress, and pop-culture icon is indisputable, but in 1977, Carrie Fisher was just a teenager with an all-consuming crush on her costar, Harrison Ford.
With these excerpts from her handwritten notebooks, The Princess Diarist is Fisher's intimate and revealing recollection of what happened on one of the most famous film sets of all time — and what developed behind the scenes. And today, as she reprises her most iconic role for the latest Star Wars trilogy, Fisher also ponders the joys and insanity of celebrity, and the absurdity of a life spawned by Hollywood royalty, only to be surpassed by her own outer-space royalty. Laugh-out-loud hilarious and endlessly quotable, The Princess Diarist brims with the candor and introspection of a diary while offering shrewd insight into the type of stardom that few will ever experience.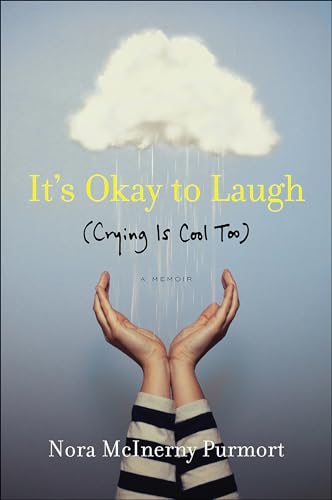 comedy = tragedy + time/rosé
Twenty-seven-year-old Nora McInerny Purmort bounced from boyfriend to dopey "boyfriend" until she met Aaron — a charismatic art director and comic-book nerd who once made Nora laugh so hard she pulled a muscle. When Aaron was diagnosed with a rare form of brain cancer, they refused to let it limit their love. They got engaged on Aaron's hospital bed and had a baby boy while he was on chemo. In the period that followed, Nora and Aaron packed 50 years of marriage into the three they got, spending their time on what really matters: Buffy the Vampire Slayer, each other, and Beyonce. A few months later, Aaron died in Nora's arms. The obituary they wrote during Aaron's hospice care revealing his true identity as Spider-Man touched the nation. With It's Okay to Laugh, Nora puts a young, fresh twist on the subjects of mortality and resilience. What does it actually mean to live your "one wild and precious life" to the fullest? How can a joyful marriage contain more sickness than health? How do you keep going when life kicks you in the junk? In this deeply felt and deeply funny memoir, Nora gives her readers a true gift — permission to struggle, permission to laugh, permission to tell the truth and know that everything will be okay. It's Okay to Laugh is a love letter to life, in all its messy glory; it reads like a conversation with a close friend, and leaves a trail of glitter in its wake.
This book is for people who have been through some shit.
This is for people who aren't sure if they're saying or doing the right thing (you're not, but nobody is). This is for people who had their life turned upside down and just learned to live that way. For people who have laughed at a funeral or cried in a grocery store. This is for everyone who wondered what exactly they're supposed to be doing with their one wild and precious life. I don't actually have the answer, but if you find out, will you text me?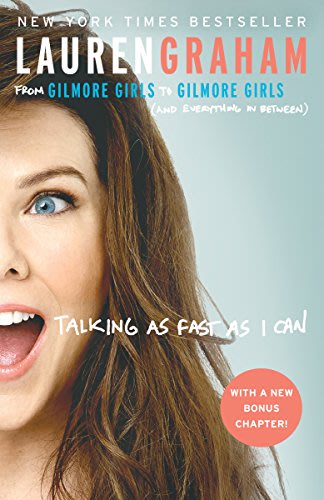 In Talking as Fast as I Can, Lauren Graham hits pause for a moment and looks back on her life, sharing laugh-out-loud stories about growing up, starting out as an actress, and, years later, sitting in her trailer on the Parenthood set and asking herself, "Did you, um, make it?" She opens up about the challenges of being single in Hollywood ("Strangers were worried about me; that's how long I was single!"), the time she was asked to audition her butt for a role, and her experience being a judge on Project Runway ("It's like I had a fashion-induced blackout").
In "What It Was Like, Part One," Graham sits down for an epic Gilmore Girls marathon and reflects on being cast as the fast-talking Lorelai Gilmore. The essay "What It Was Like, Part Two" reveals how it felt to pick up the role again nine years later, and what doing so has meant to her.
Some more things you will learn about Lauren: She once tried to go vegan just to bond with Ellen DeGeneres, she's aware that meeting guys at awards shows has its pitfalls ("If you're meeting someone for the first time after three hours of hair, makeup, and styling, you've already set the bar too high"), and she's a card-carrying REI shopper ("My bungee cords now earn points!").
Including photos and excerpts from the diary Graham kept during the filming of the recent Gilmore Girls: A Year in the Life, this book is like a cozy night in, catching up with your best friend, laughing and swapping stories, and — of course — talking as fast as you can.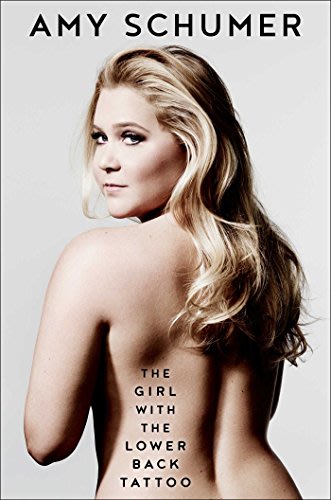 The Emmy Award-winning comedian, actress, writer, and star of Inside Amy Schumer and the acclaimed film Trainwreck has taken the entertainment world by storm with her winning blend of smart, satirical humor. Now, Amy Schumer has written a refreshingly candid and uproariously funny collection of (extremely) personal and observational essays.
In The Girl with the Lower Back Tattoo, Amy mines her past for stories about her teenage years, her family, relationships, and sex and shares the experiences that have shaped who she is a woman with the courage to bare her soul to stand up for what she believes in, all while making us laugh. Ranging from the raucous to the romantic, the heartfelt to the harrowing, this highly entertaining and universally appealing collection is the literary equivalent of a night out with your best friend an unforgettable and fun adventure that you wish could last forever. Whether she's experiencing lust-at-first-sight while in the airport security line, sharing her own views on love and marriage, admitting to being an introvert, or discovering her cross-fit instructors secret bad habit, Amy Schumer proves to be a bighearted, brave, and thoughtful storyteller that will leave you nodding your head in recognition, laughing out loud, and sobbing uncontrollably but only because it's over.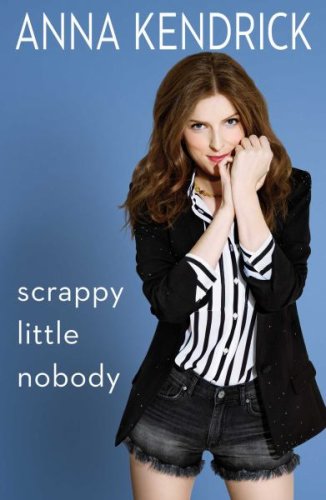 A collection of humorous autobiographical essays by the Academy Award-nominated actress and star of Up in the Air and Pitch Perfect. Even before she made a name for herself on the silver screen starring in films like Pitch Perfect, Up in the Air, Twilight, and Into the Woods, Anna Kendrick was unusually small, weird, and 10 percent defiant. At the ripe age of 13, she had already resolved to keep the crazy inside my head where it belonged. Forever. But here's the thing about crazy: It. Wants. Out.
In Scrappy Little Nobody, she invites readers inside her brain, sharing extraordinary and charmingly ordinary stories with candor and winningly wry observations. With her razor-sharp wit, Anna recounts the absurdities she's experienced on her way to and from the heart of pop culture as only she can — from her unusual path to the performing arts (Vanilla Ice and baggy neon pants may have played a role) to her double life as a middle-school student who also starred on Broadway to her initial dating experiments (including only liking boys who didn't like her back) to reviewing a binder full of butt doubles to her struggle to live like an adult woman instead of a perpetual man-child. Enter Anna's world and follow her rise from scrappy little nobody to somebody who dazzles on the stage, the screen, and now the page — with an electric, singular voice, at once familiar and surprising, sharp and sweet, funny, and serious (well, not that serious).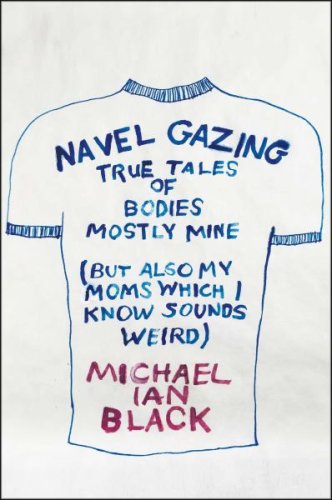 New York Times bestselling author and stand-up comedian Michael Ian Black delivers a frank and funny memoir about confronting his genetic legacy as he hits his 40s.
Whether it's family history, religion, aging, or his parents, Michael Ian Black always has something to say in the dry, irreverent voice that has captured a fan base of millions. When a medical diagnosis forces him to realize he's not getting any younger, he reexamines his life as a middle-aged guy — of course, in the deadpan wit and self-deprecating vignettes that have become trademarks of his humor.
The alt-comedy take on getting older, Navel Gazing is a funny-because-it's-true memoir about looking around when you're 40 and realizing that life is about more than receding hairlines and proving one's manliness on Twitter — it's about laughing at yourself.
Welcome to the magnificent Making It Up as I Go Along — aka the World According to Marian Keyes™ — A bold, brilliant book bursting with Marian's hilarious and heartfelt observations on modern life, love and much, much else besides. Such as? you are determined to ask. Well, how about her guide to breaking up with your hairdresser? Or the warning she has for us all after a particularly traumatic fling with fake tan. There's the pure and bounteous joy of the nail varnish museum. Not to mention the very best lies to tell if you find yourself on an Arctic cruise. She has words of advice for those fast approaching 50. And she's here to tell you the secret secret truth about writers — well, this one anyway. You'll be wincing in recognition and scratching your head in incredulity, but like Marian herself you won't be able to stop laughing at the sheer delightful absurdity that is modern life — because each and every one of us is clearly making it up as we go along.
Jennifer Weiner is many things: a bestselling author, a Twitter phenomenon, and an "unlikely feminist enforcer" (The New Yorker). She's also a mom, a daughter, and a sister; a former rower and current clumsy yogini; a wife, a friend, and a reality-TV devotee. In her first essay collection, she takes the raw stuff of her life and spins it into a collection of tales of modern-day womanhood as uproariously funny and moving as the best of Nora Ephron and Tina Fey. Born in Louisiana, raised in Connecticut, educated at Princeton, Jennifer spent years feeling like an outsider ("a Lane Bryant outtake in an Abercrombie & Fitch world") before finding her people in newsrooms, and her voice as a novelist, activist, and New York Times columnist.
No subject is off-limits in these intimate and honest stories: sex, weight, envy, money, her mother's coming out of the closet, her estranged father's death. From lonely adolescence to modern childbirth to hearing her six-year-old daughter say the f-word — fat — for the first time, Jen dives deep into the heart of female experience, with the wit and candor that have endeared her to readers all over the world.
Hilarious and moving, Hungry Heart is about yearning and fulfillment, loss and love, and a woman who searched for her place in the world, and found it as a storyteller.
Fiction
In a suburb outside Cleveland, a community of Indian Americans has settled into lives that straddle the divide between Eastern and Western cultures. For some, America is a bewildering and alienating place where coworkers can't pronounce your name but will eagerly repeat the Sanskrit phrases from their yoga class. Harit, a lonely Indian immigrant in his midforties, lives with his mother who can no longer function after the death of Harit's sister, Swati. In a misguided attempt to keep both himself and his mother sane, Harit has taken to dressing up in a sari every night to pass himself off as his sister. Meanwhile, Ranjana, also an Indian immigrant in her midforties, has just seen her only child, Prashant, off to college. Worried that her husband has begun an affair, she seeks solace by writing paranormal romances in secret. When Harit and Ranjana's paths cross, they begin a strange yet necessary friendship that brings to light their own passions and fears.
Reminiscent of Angela Flournoy's The Turner House, Ayad Akhtar's American Dervish, and Jade Chang's The Wangs vs. the World, No One Can Pronounce My Name is a distinctive, funny, and insightful look into the lives of people who must reconcile the strictures of their culture and traditions with their own dreams and desires.
Since their children left home, Ruth, Dania, and Bess have grown used to living wonderfully free lives. Only now they're beset by children again — this time, their grandchildren. In order to escape, they decide to run away to Greece together for a year.
At first, settled on a glorious island, barefoot and contented, they think they've rediscovered the wheel. But then things begin to go awry. Dionysus, a local poet, takes up with Bess, at least until his wife gets wind of things. Dania, a therapist, is being stalked by one of her patients. And Ruth's ex-lover turns up out of the blue, closely followed by the man who lost Bess her fortune. It doesn't help when the children and grandchildren also start turning up whenever they feel like it. As Bess writes in one of Ruth's weekly "Granny à Go Go" columns, this is not an Enchanted April sort of year.
Lynn Freed's previous novels have received rave reviews everywhere from The New York Times Book Review ("Makes us laugh while packing, finally, a punch"), to the Los Angeles Times Book Review ("Deeply absorbing and ambitious… Astonishingly vivid"). In The Last Laugh she returns with a beautifully written and funny novel about money, sex, friendship, and the pleasures and perils of children.
From filmmaker and New Yorker contributor Susanna Fogel comes a comedic novel about a fractured family of New England Jews and their discontents, over the course of three decades. Told entirely in letters to a heroine we never meet, we get to know the Fellers through their check-ins with Julie: their thank-you notes, letters of condolence, family gossip, and good old-fashioned familial passive-aggression.
Together, their missives — some sardonic, others absurd, others heartbreaking — weave a tapestry of a very modern family trying (and often failing) to show one another they care.
The titular Nuclear Family includes, among many others:
A narcissistic former-child-prodigy father who has taken up haiku writing in his old age and his new wife, a traditional Chinese woman whose attempts to help her stepdaughter find a man include FedExing her silk gowns from Filene's Basement.
Their six-year-old son, Stuart, whose favorite condiment is truffle oil and who wears suits to bed.
Julie's mother, a psychologist who never remarried but may be in love with her arrogant Rabbi and overshares about everything, including the threesome she had with Dutch grad students in 1972.
Meg is spending the summer at the Biscuit Mountain Craft Center, helping her grandmother Cordelia run the studios. But someone is committing acts of vandalism, threatening to ruin the newly-opened center's reputation. Is it the work of a rival center? Have the developers who want to build a resort atop Biscuit Mountain found a new tactic to pressure Cordelia into selling? Or is the real target Meg's grandfather, who points out that any number of environmentally irresponsible people and organizations could have it in for him?
While Meg is trying to track down the vandal, her grandfather is more interested in locating a rare gull. Their missions collide when a body is found in one of the classrooms. Can Meg identify the vandal and the murderer in time to save the center's name — while helping her grandfather track down and rescue his beloved gulls?
Gone Gull brings readers yet another knee-slapping adventure filled with Andrews' cast of wacky characters.
Kay Powell wants to find that break-out client who will become a star. And she thinks she's found him: His name is Bruno, and he has to be walked three times a day.
Bruno's humans, Trent and Louise, butt in a lot, and Les McMaster, the famous director now mounting a revival of Annie, might not hire Bruno just because he can't stand Trent in particular.
That becomes less of an issue when Trent is discovered face down in Bruno's water dish. With a kitchen knife in his back.
Laugh-out-loud funny, this series debut is a delight.
This Jersey girl hits hard — twenty-four seven. The blockbuster Stephanie Plum series continues with Hardcore Twenty-Four from #1 New York Times bestselling Janet Evanovich.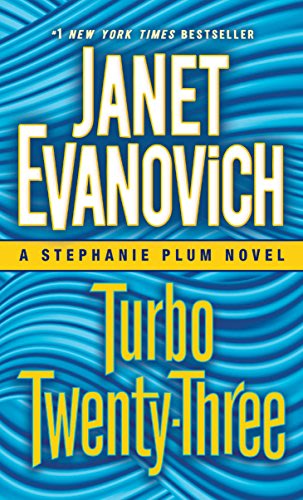 Larry Virgil skipped out on his latest court date after he was arrested for hijacking an 18-wheeler full of premium bourbon. Fortunately for bounty hunter Stephanie Plum, Larry is just stupid enough to attempt almost the exact same crime again. Only this time he flees the scene, leaving behind a freezer truck loaded with Bogart ice cream and a dead body — frozen solid and covered in chocolate and chopped pecans.
As fate would have it, Stephanie's mentor and occasional employer, Ranger, needs her to go undercover at the Bogart factory to find out who's putting their employees on ice and sabotaging the business. It's going to be hard for Stephanie to keep her hands off all that ice cream, and even harder for her to keep her hands off Ranger. It's also going to be hard to explain to Trenton's hottest cop, Joe Morelli, why she is spending late nights with Ranger, late nights with Lula and Randy Briggs — who are naked and afraid — and late nights keeping tabs on Grandma Mazur and her new fella. Stephanie Plum has a lot on her plate, but for a girl who claims to have "virtually no marketable skills," these are the kinds of sweet assignments she does best.
From the acclaimed author of The Darlings comes an incisive, hilarious, and tender exploration of fatherhood, love, and family life through the story of a widower who attempts to become the father he didn't know he could be.
Charlie Goldwyn's life hasn't exactly gone according to plan. Widowerhood at 33 and 12-hour workdays have left a gap in his relationship with his quirky five-year-old son, Caleb, whose obsession with natural disasters and penchant for girls' clothing have made him something of a loner at his preschool. The only thing Charlie has going for him is his job at a prestigious law firm, where he is finally close to becoming a partner.
But when a slight lapse in judgment at an office party leaves him humiliatingly unemployed, stuck at home with Caleb for the summer, and forced to face his own estranged father, Charlie starts to realize that there's more to fatherhood than financially providing for his son, and more to being a son than overtaking his father's successes.
At turns heartbreaking and hilarious, This Was Not the Plan is a story about loss and love, parenthood, and friendship, and what true work-life balance means.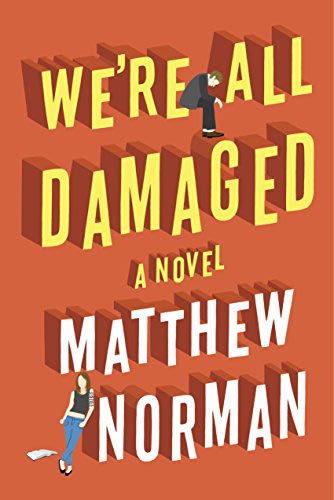 Andy Carter was happy. He had a solid job. He ran 5Ks for charity. He was living a nice, safe Midwestern existence. And then his wife left him for a handsome paramedic down the street.
We're All Damaged begins after Andy has lost his job, ruined his best friend's wedding, and moved to New York City, where he lives in a tiny apartment with an angry cat named Jeter that isn't technically his. But before long he needs to go back to Omaha to say good-bye to his dying grandfather.
Back home, Andy is confronted with his past, which includes his ex, his ex's new boyfriend, his right-wing talk-radio-host mother, his parents' crumbling marriage, and his still-angry best friend.
As if these old problems weren't enough, Andy encounters an entirely new complication: Daisy. She has 15 tattoos, no job, and her own difficult past. But she claims she is the only person who can help Andy be happy again, if only she weren't hiding a huge secret that will mess things up even more. Andy Carter needs a second chance at life, and Daisy — and the person Daisy pushes Andy to become — may be his last chance to set things right.
A charming, hilarious, irresistible romp of a novel that brings together nine unrelated women, each touched by the same little black dress that weaves through their lives, bringing a little magic with it.
Natalie is a Bloomingdale's salesgirl mooning over her lawyer ex-boyfriend who's engaged to someone else after just two months. Felicia has been quietly in love with her boss for 17 years and has one night to finally make the feeling mutual. Andie is a private detective who specializes in gathering evidence on cheating husbands — a skill she unfortunately learned from her own life — and lands a case that may restore her faith in true love. For these three women, as well as half a dozen others in sparkling supporting roles — a young model fresh from rural Alabama; a diva Hollywood star making her Broadway debut; an overachieving, unemployed Brown grad who starts faking a fabulous life on social media, to name just a few — everything is about to change, thanks to the dress of the season, the perfect little black number everyone wants to get their hands on…
The new full-tilt, unstoppably hilarious and entertaining novel from the best-selling author of Skinny Dip and Bad Monkey.
When Lane Coolman's car is bashed from behind on the road to the Florida Keys, what appears to be an ordinary accident is anything but (this is Hiaasen!). Behind the wheel of the other car is Merry Mansfield — the eponymous Razor Girl — and the crash scam is only the beginning of events that spiral crazily out of control while unleashing some of the wildest characters Hiaasen has ever set loose on the page. There's Trebeaux, the owner of Sedimental Journeys — a company that steals sand from one beach to restore erosion on another… Dominick "Big Noogie" Aeola, a NYC mafia capo with a taste for tropic-wear… Buck Nance, a Wisconsin accordionist who has rebranded himself as the star of a redneck reality show called Bayou Brethren… a street psycho known as Blister who's more Buck Nance than Buck could ever be… Brock Richardson, a Miami product-liability lawyer who's getting dangerously — and deformingly — hooked on the very ED product he's litigating against… and Andrew Yancy — formerly Detective Yancy, busted down to the Key West roach patrol after accosting his then-lover's husband with a Dust Buster. Yancy believes that if he can singlehandedly solve a high-profile murder, he'll get his detective badge back. That the Razor Girl may be the key to Yancy's future will be as surprising as anything else he encounters along the way — including the giant Gambian rats that are livening up his restaurant inspections.
Debut author Sally Thorne bursts on the scene with a hilarious and sexy workplace comedy all about that thin, fine line between hate and love.
Nemesis (n.) 1) An opponent or rival whom a person cannot best or overcome.
                       2) A person's undoing
                       3) Joshua Templeman
Lucy Hutton and Joshua Templeman hate each other. Not dislike. Not begrudgingly tolerate. Hate. And they have no problem displaying their feelings through a series of ritualistic passive aggressive maneuvers as they sit across from each other, executive assistants to co-CEOs of a publishing company. Lucy can't understand Joshua's joyless, uptight, meticulous approach to his job. Joshua is clearly baffled by Lucy's overly bright clothes, quirkiness, and Pollyanna attitude.
Now up for the same promotion, their battle of wills has come to a head, and Lucy refuses to back down when their latest game could cost her her dream job… But the tension between Lucy and Joshua has also reached its boiling point, and Lucy is discovering that maybe she doesn't hate Joshua. And maybe, he doesn't hate her either. Or maybe this is just another game.
A brilliant novel from the author of Where'd You Go, Bernadette, about a day in the life of Eleanor Flood, forced to abandon her small ambitions and awake to a strange, new future.
Eleanor knows she's a mess. But today, she will tackle the little things. She will shower and get dressed. She will have her poetry and yoga lessons after dropping off her son, Timby. She won't swear. She will initiate sex with her husband, Joe. But before she can put her modest plan into action, life happens. Today, it turns out, is the day Timby has decided to fake sick to weasel his way into his mother's company. It's also the day Joe has chosen to tell his office — but not Eleanor — that he's on vacation. Just when it seems like things can't go more awry, an encounter with a former colleague produces a graphic memoir whose dramatic tale threatens to reveal a buried family secret.
Today Will Be Different is a hilarious, heart-filled story about reinvention, sisterhood, and how sometimes it takes facing up to our former selves to truly begin living.
Why it'll cheer you up: Charming and full of heart, this book provides an authentic glimpse of family life and a journey of self-discovery.
Bridget Jones, beloved Singleton and global phenomenon, is back with a bump in Bridget Jones's Baby: The Diaries.
8:45 p.m. Realize there have been so many times in my life when have fantasized about going to a scan with Mark or Daniel: just not both at the same time.
Before motherhood, before marriage, Bridget with biological clock ticking very, very loudly, finds herself unexpectedly pregnant at the 11th hour: a joyful pregnancy which is dominated, however, by a crucial but terribly awkward question — who is the father? Mark Darcy: honorable, decent, notable human rights lawyer? Or Daniel Cleaver: charming, witty, notable fuckwit?
9:45 p.m. It's like they're two halves of the perfect man, who'll spend the rest of their lives each wanting to outdo the other one. And now it's all enacting itself in my stomach.
In this gloriously funny, touching story of baby-deadline panic, maternal bliss, and social, professional, technological, culinary, and childbirth chaos, Bridget Jones — global phenomenon and the world's favorite Singleton — is back with a bump.
The Wangs vs. the World is an outrageously funny tale about a wealthy Chinese-American family that "loses it all, then takes a healing, uproarious road trip across the United States" (Entertainment Weekly). Their spectacular fall from riches to rags brings the Wangs together in a way money never could. It's an epic family saga and an entirely fresh look at what it means to belong in America.
The new novel from the New York Times bestselling author of The Descendants — a hilarious and charming story about a quirky single mom in San Francisco who tiptoes through the minefields of the "Mommy Wars" and manages to find friendship and love.
When Mele Bart told her boyfriend Bobby she was pregnant with his child, he stunned her with an announcement of his own: He was engaged to someone else.
Fast forward two years, Mele's daughter is a toddler, and Bobby and his fiancée want Ellie to be the flower girl at their wedding. Mele, who also has agreed to attend the nuptials, knows she can't continue obsessing about Bobby and his cheese-making, Napa-residing fiancée. She needs something to do. So she answers a questionnaire provided by the San Francisco Mommy Club in elaborate and shocking detail and decides to enter their cookbook writing contest. Even though she joined the group out of desperation, Mele has found her people: Annie, Barrett, Georgia, and Henry (a stay-at-home dad). As the wedding date approaches, Mele uses her friends' stories to inspire recipes and find comfort, both.
How to Party with an Infant is a hilarious and poignant novel from Kaui Hart Hemmings, who has an uncanny ability to make disastrous romances and tragic circumstances not only relatable and funny, but unforgettable.
The bestselling author of Fried Green Tomatoes at the Whistle Stop Cafe is at her superb best in this fun-loving, moving novel about what it means to be truly alive.
Elmwood Springs, Missouri, is a small town like any other, but something strange is happening at the cemetery. Still Meadows, as it's called, is anything but still. Original, profound, The Whole Town's Talking, a novel in the tradition of Thornton Wilder's Our Town and Flagg's own Can't Wait to Get to Heaven, tells the story of Lordor Nordstrom, his Swedish mail-order bride, Katrina, and their neighbors and descendants as they live, love, die, and carry on in mysterious and surprising ways.
Lordor Nordstrom created, in his wisdom, not only a lively town and a prosperous legacy for himself but also a beautiful final resting place for his family, friends, and neighbors yet to come. "Resting place" turns out to be a bit of a misnomer, however. Odd things begin to happen, and it starts the whole town talking.
With her wild imagination, great storytelling, and deep understanding of folly and the human heart, the beloved Fannie Flagg tells an unforgettable story of life, afterlife, and the remarkable goings-on of ordinary people. In The Whole Town's Talking, she reminds us that community is vital, life is a gift, and love never dies.
What books would you add to the list? Share in the comments!
Want access to free & bargain ebooks? Sign up for BookBub here.
Comments