Does you book club have trouble choosing a novel that everybody will enjoy? Getting a group of readers with different tastes and opinions together is part of what makes a book club fun — but it can make picking what to read next a serious challenge! The solution? Choose books that generate great discussion and combine multiple genres, from literary thrillers to emotional historical fiction. We've rounded up new books that are great bets for even the choosiest of groups. Publishers' descriptions included.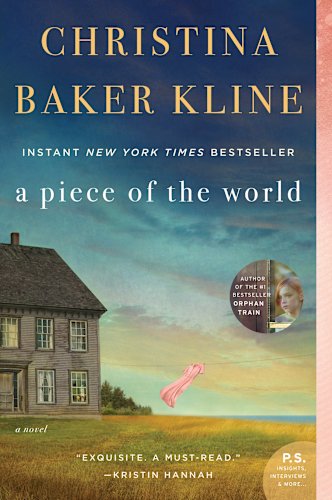 From the #1 New York Times bestselling author of the smash bestseller Orphan Train, a stunning and atmospheric novel of friendship, passion, and art, inspired by Andrew Wyeth's mysterious and iconic painting Christina's World.
"Later he told me that he'd been afraid to show me the painting. He thought I wouldn't like the way he portrayed me: dragging myself across the field, fingers clutching dirt, my legs twisted behind. The arid moonscape of wheatgrass and timothy. That dilapidated house in the distance, looming up like a secret that won't stay hidden."
To Christina Olson, the entire world was her family's remote farm in the small coastal town of Cushing, Maine. Born in the home her family had lived in for generations, and increasingly incapacitated by illness, Christina seemed destined for a small life. Instead, for more than twenty years, she was host and inspiration for the artist Andrew Wyeth, and became the subject of one of the best known American paintings of the twentieth century.
As she did in her beloved smash bestseller Orphan Train, Christina Baker Kline interweaves fact and fiction in a powerful novel that illuminates a little-known part of America's history. Bringing into focus the flesh-and-blood woman behind the portrait, she vividly imagines the life of a woman with a complicated relationship to her family and her past, and a special bond with one of our greatest modern artists.
Told in evocative and lucid prose, A Piece of the World is a story about the burdens and blessings of family history, and how artist and muse can come together to forge a new and timeless legacy.
Why your book group will love it: Combining art history with an emotional family story, A Piece of the World is sure to please multiple members of your group.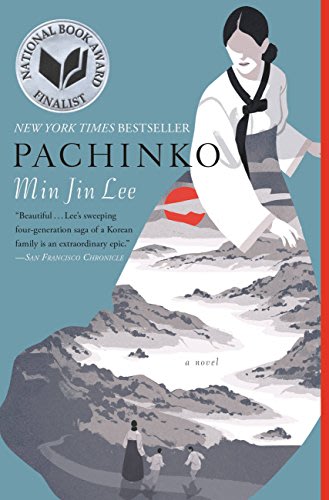 A new tour de force from the bestselling author of Free Food for Millionaires, for readers of A Fine Balance and Cutting for Stone.
Profoundly moving and gracefully told, Pachinko follows one Korean family through the generations, beginning in early 1900s Korea with Sunja, the prized daughter of a poor yet proud family, whose unplanned pregnancy threatens to shame them. Betrayed by her wealthy lover, Sunja finds unexpected salvation when a young tubercular minister offers to marry her and bring her to Japan to start a new life.
So begins a sweeping saga of exceptional people in exile from a homeland they never knew and caught in the indifferent arc of history. In Japan, Sunja's family members endure harsh discrimination, catastrophes, and poverty, yet they also encounter great joy as they pursue their passions and rise to meet the challenges this new home presents. Through desperate struggles and hard-won triumphs, they are bound together by deep roots as their family faces enduring questions of faith, family, and identity.
Why your book group will love it: Pachinko is a tale that follows one family through multiple generations, pleasing readers in your group who love historical fiction and family sagas, as well as Asian culture.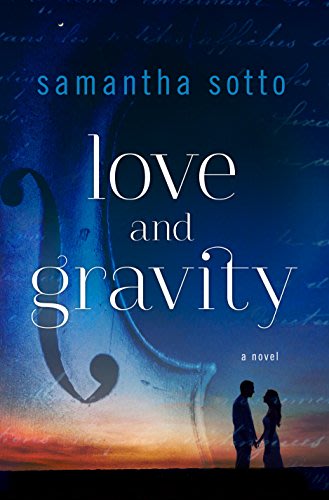 Andrea Louviere is seven years old the first time he appears. While she's alone in her bedroom, practicing her beloved cello, the light shivers and a crack forms in the wall. Through the crack, she sees a candle, a window, a desk — and a boy. In the eerie silence, the boy clearly sees Andrea too. Then, as quickly as it opened, the crack closes and he vanishes.
Over the years, summoning the boy becomes an obsession for Andrea. On her 17th birthday, she receives a 300-year-old love letter from Isaac Newton. Andrea knows that Isaac will change the world with his groundbreaking discoveries; the letter tells Andrea that she will change him.
As Isaac's letters intensify in passion and intimacy, Andrea grows determined to follow his clues to their shared destiny — despite a burgeoning romance in the present. Only when she discovers the way into Isaac's time does Andrea realize that she faces a heartbreaking decision between what was… and what might be.
Why your book group will love it: An unusual love story that combines romance, science, history, and fantasy, Love and Gravity may just make even your most jaded book club member swoon.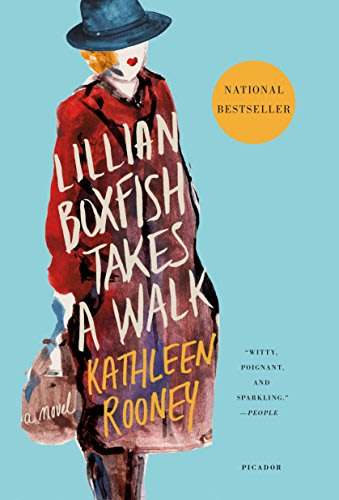 "In my reckless and undiscouraged youth," Lillian Boxfish writes, "I worked in a walnut-paneled office 13 floors above West Thirty-Fifth Street…"
She took 1930s New York by storm, working her way up writing copy for R.H. Macy's to become the highest paid advertising woman in the country. It was a job that, she says, "in some ways saved my life, and in other ways ruined it."
Now it's the last night of 1984 and Lillian, 85 years old but just as sharp and savvy as ever, is on her way to a party. It's chilly enough out for her mink coat and Manhattan is grittier now — her son keeps warning her about a subway vigilante on the prowl — but the quick-tongued poetess has never been one to scare easily. On a walk that takes her over 10 miles around the city, she meets bartenders, bodega clerks, security guards, criminals, children, parents, and parents-to-be, while reviewing a life of excitement and adversity, passion and heartbreak, illuminating all the ways New York has changed — and has not.
A love letter to city life in all its guts and grandeur, Lillian Boxfish Takes a Walk by Kathleen Rooney paints a portrait of a remarkable woman across the canvas of a changing America: from the Jazz Age to the onset of the AIDS epidemic; the Great Depression to the birth of hip-hop.
Lillian figures she might as well take her time. For now, after all, the night is still young.
Why your book group will love it: Following a smart and fascinating female character as she reminisces about living in New York City through the 20th century, Lillian Boxfish Takes a Walk will be a novel your group can't wait to discuss.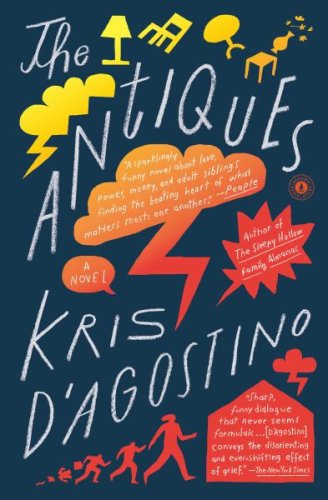 An irresistible, incisive, fast-paced comedic drama about a family who reunites after the death of its patriarch, just as a hurricane tears through town. For fans of Jonathan Tropper, Emma Straub, and Karen Joy Fowler.
On the night of a massive hurricane, three estranged siblings learn that their father is dying. For the first time in years, they convene at their childhood home in Upstate New York, where the storm has downed power lines, flooded houses, and destroyed the family's antique store.
The Westfalls are no strangers to dysfunction. But never have their lives felt so out of control. Armie is living in their parents' basement. In Manhattan, Josef, a sex-addicted techie, is struggling to repair his broken relationship with his daughters. Their sister, Charlie, who works in Hollywood as a publicist for a wayward young actress, just learned that her son has been expelled from preschool. Amid the storm, they come together to plan their father's memorial service, only to learn his dying wish — they must sell his priceless Magritte painting. As their failures are laid bare, they discover that hope often lurks in the darkest of places. And so, too, can hilarity.
Complete with an irresistible plot and deeply flawed, affectionately rendered characters, Kris D'Agostino's breakout novel charts the unexpected epiphanies that emerge in chaos. A rollicking tableau of life in all its messy complexity, The Antiques is a heartbreaking, nimble, laugh-out-loud funny send-up of modern family life.
Why your book group will love it: Readers in your club who enjoy funny and emotional family dramas will dig The Antiques, but so will those who enjoy books about art, as the characters in this story unite to sell a painting.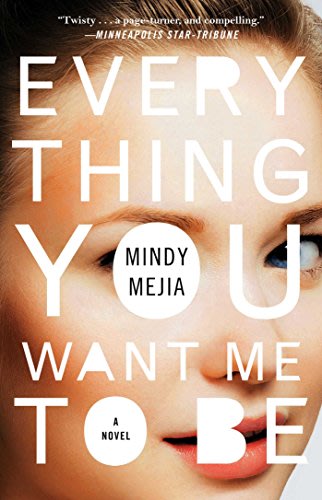 Full of twists and turns, Everything You Want Me to Be reconstructs a year in the life of a dangerously mesmerizing young woman, during which a small town's darkest secrets come to the forefront… and she inches closer and closer to her death.
High school senior Hattie Hoffman has spent her whole life playing many parts: the good student, the good daughter, the good citizen. When she's found brutally stabbed to death on the opening night of her high school play, the tragedy rips through the fabric of her small town community. Local sheriff Del Goodman, a family friend of the Hoffmans, vows to find her killer, but trying to solve her murder yields more questions than answers. It seems that Hattie's acting talents ran far beyond the stage. Told from three points of view — Del, Hattie, and the new English teacher whose marriage is crumbling — Everything You Want Me to Be weaves the story of Hattie's last school year and the events that drew her ever closer to her death.
Evocative and razor-sharp, Everything You Want Me to Be challenges you to test the lines between innocence and culpability, identity and deception. Does love lead to self-discovery — or destruction?
Why your book group will love it: If your book club loves mysteries and thrillers, they'll love Everything You Want Me to Be. It'll also please the readers in your group who like novels set in small towns or stories about identity.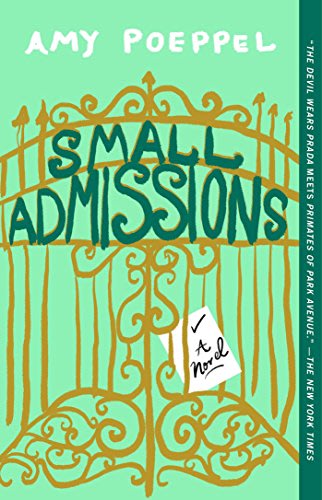 One admission can change your life… forever.
When ambitious grad student Kate Pearson's handsome French "almost fiancé" ditches her, she definitely does not roll with the punches, despite the best efforts of family and friends. It seems that nothing will get Kate out of pajamas and back into the world.
Miraculously, one cringe-worthy job interview leads to a position in the admissions department at the revered Hudson Day School. Kate's instantly thrown into a highly competitive and occasionally absurd culture, where she interviews all types of children: suitable, wildly unsuitable, charming, loathsome, ingratiating, or spoiled beyond all measure. And then there are the Park Avenue parents who refuse to take no for an answer.
As Kate begins to learn there's no room for self-pity or nonsense during the height of admissions season or life itself, her sister and friends find themselves keeping secrets, dropping bombshells, and arguing with each other about how to keep Kate on her feet. Meanwhile, Kate seems to be doing very nicely, thank you, and is even beginning to find out that her broken heart is very much on the mend. Welcome to the world of Small Admissions.
Why your book group will love it: Bound to make for a fun discussion over wine, Small Admissions is a humorous tale that pokes fun at the culture of elite private schools. It'll be a great read for book club members who love funny women's fiction.
Always by Sarah Jio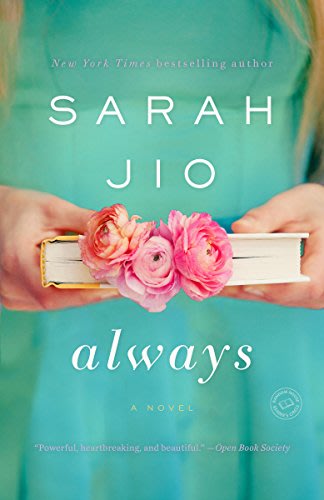 A gripping novel about the kind of love that never lets go, and the heart's capacity to remember, from the New York Times bestselling author of Blackberry Winter and The Violets of March.
Enjoying a romantic candlelit dinner with her fiancé, Ryan, at one of Seattle's chicest restaurants, Kailey Crain can't believe her good fortune: She has a great job as a journalist and is now engaged to a guy who is perfect in nearly every way. As she and Ryan leave the restaurant, Kailey spies a thin, bearded homeless man on the sidewalk. She approaches him to offer up her bag of leftovers, and is stunned when their eyes meet, then stricken to her very core: The man is the love of her life, Cade McAllister.
When Kailey met Cade ten years ago, their attraction was immediate and intense — everything connected and felt right. But it all ended suddenly, leaving Kailey devastated. Now the poor soul on the street is a faded version of her former beloved: His weathered and weary face is as handsome as Kailey remembers, but his mind has suffered in the intervening years. Over the next few weeks, Kailey helps Cade begin to piece his life together, something she initially keeps from Ryan. As she revisits her long-ago relationship, Kailey realizes that she must decide exactly what — and whom — she wants.
Alternating between the past and the present, Always is a beautifully unfolding exploration of a woman faced with an impossible choice, a woman who discovers what she's willing to save and what she will sacrifice for true love.
Why your book group will love it: Centering on a woman in a love triangle between her fiancé and her former lover who is now homeless, Always is a delicious story to discuss among your book club friends. It will appeal to those who enjoy romance as well as those who like reads that reflect on the way choices impact our lives.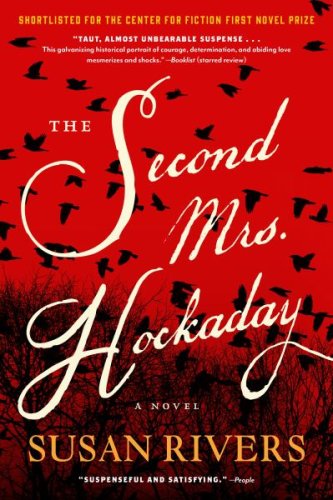 "All I had known for certain when I came around the hen house that first evening in July and saw my husband trudging into the yard after lifetimes spent away from us, a borrowed bag in his hand and the shadow of grief on his face, was that he had to be protected at all costs from knowing what had happened in his absence. I did not believe he could survive it."
When Major Gryffth Hockaday is called to the front lines of the Civil War, his new bride is left to care for her husband's three-hundred-acre farm and infant son. Placidia, a mere teenager herself living far from her family and completely unprepared to run a farm or raise a child, must endure the darkest days of the war on her own. By the time Major Hockaday returns two years later, Placidia is bound for jail, accused of having borne a child in his absence and murdering it. What really transpired in the two years he was away?
Inspired by a true incident, this saga conjures the era with uncanny immediacy. Amid the desperation of wartime, Placidia sees the social order of her Southern homeland unravel as her views on race and family are transformed. A love story, a story of racial divide, and a story of the South as it fell in the war, The Second Mrs. Hockaday reveals how that generation — and the next — began to see their world anew.
Why your book group will love it: If your book club is torn between reading a mystery or historical fiction, why not choose both by reading Susan Rivers's The Second Mrs. Hockaday?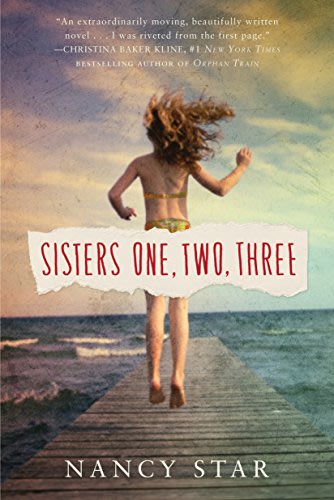 After a tragic accident on Martha's Vineyard, keeping secrets becomes a way of life for the Tangle family. With memories locked away, the sisters take divergent paths. Callie disappears, Mimi keeps so busy she has no time to think, and Ginger develops a lifelong aversion to risk that threatens the relationships she holds most dear.
When a whispered comment overheard by her rebellious teenage daughter forces Ginger to reveal a long-held family secret, the Tangles' carefully constructed web of lies begins to unravel. Upon the death of Glory, the family's colorful matriarch, and the return of long-estranged Callie, Ginger resolves to return to Martha's Vineyard and piece together what really happened on that calamitous day when a shadow fell over four sun-kissed siblings playing at the shore. Along with Ginger's newfound understanding come the keys to reconciliation: with her mother, with her sisters, and with her daughter.
At turns heartbreaking, humorous, and hopeful, Sisters One, Two, Three explores not only the consequences of secrets — even secrets kept out of love — but also the courage it takes to speak the truth, to forgive, and to let go.
Why your book group will love it: Sisters One, Two, Three is a great read for a book group with a bunch of different women since it follows three sisters who've taken very different journeys in life.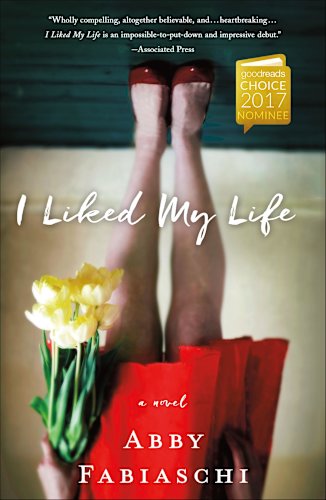 A story from debut author Abby Fabiaschi that is "as absorbing as it is illuminating, and as witty as it is heartbreaking."
Maddy is a devoted stay-at-home wife and mother, host of excellent parties, giver of thoughtful gifts, and bestower of a searingly perceptive piece of advice or two. She is the cornerstone of her family, a true matriarch… until she commits suicide, leaving her husband Brady and teenage daughter Eve heartbroken and reeling, wondering what happened. How could the exuberant, exacting woman they loved disappear so abruptly, seemingly without reason, from their lives? How they can possibly continue without her? As they sift through details of her last days, trying to understand the woman they thought they knew, Brady and Eve are forced to come to terms with unsettling truths.
Maddy, however, isn't ready to leave her family forever. Watching from beyond, she tries to find the perfect replacement for herself. Along comes Rory: Pretty, caring, and spontaneous, with just the right bit of edge… but who also harbors a tragedy of her own. Will the mystery of Maddy ever come to rest? And can her family make peace with their history and begin to heal?
Why your book group will love it: Chances are, each member of your book club can find something to love in I Liked My Life, which has a narrator from the beyond, an evolving mystery, and a bittersweet family drama in its pages.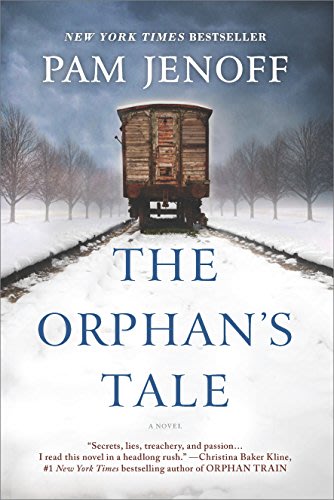 A powerful novel of friendship set in a traveling circus during World War II, The Orphan's Tale introduces two extraordinary women and their harrowing stories of sacrifice and survival.
Sixteen-year-old Noa has been cast out in disgrace after becoming pregnant by a Nazi soldier and being forced to give up her baby. She lives above a small rail station, which she cleans in order to earn her keep… When Noa discovers a boxcar containing dozens of Jewish infants bound for a concentration camp, she is reminded of the child that was taken from her. And in a moment that will change the course of her life, she snatches one of the babies and flees into the snowy night.
Noa finds refuge with a German circus, but she must learn the flying trapeze act so she can blend in undetected, spurning the resentment of the lead aerialist, Astrid. At first rivals, Noa and Astrid soon forge a powerful bond. But as the facade that protects them proves increasingly tenuous, Noa and Astrid must decide whether their friendship is enough to save one another — or if the secrets that burn between them will destroy everything.
Why your book group will love it: A survivor story, as well as one of history and friendship, The Orphan's Tale is destined to be one of your book club's most powerful and emotional reads this year.
Idaho by Emily Ruskovich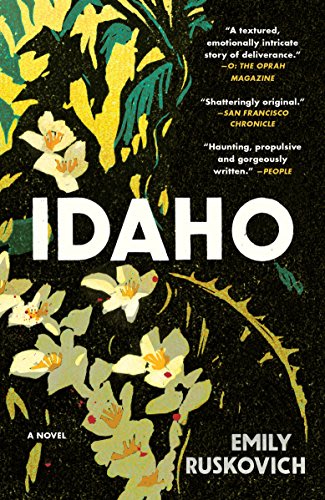 A stunning debut novel about love and forgiveness, about the violence of memory and the equal violence of its loss — from O. Henry Prize – winning author Emily Ruskovich.
Ann and Wade have carved out a life for themselves from a rugged landscape in northern Idaho, where they are bound together by more than love. With her husband's memory fading, Ann attempts to piece together the truth of what happened to Wade's first wife, Jenny, and to their daughters. In a story written in exquisite prose and told from multiple perspectives — including Ann, Wade, and Jenny, now in prison — we gradually learn of the mysterious and shocking act that fractured Wade and Jenny's lives, of the love and compassion that brought Ann and Wade together, and of the memories that reverberate through the lives of every character in Idaho.
In a wild emotional and physical landscape, Wade's past becomes the center of Ann's imagination, as Ann becomes determined to understand the family she never knew — and to take responsibility for them, reassembling their lives, and her own.
Why your book group will love it: This gorgeously written novel will appeal to both literary fiction fans and those looking for a mystery.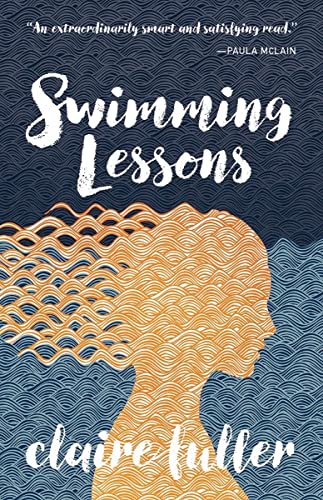 From the author of the award-winning and word-of-mouth sensation Our Endless Numbered Days comes an exhilarating literary mystery that will keep readers guessing until the final page.
Ingrid Coleman writes letters to her husband, Gil, about the truth of their marriage, but instead of giving them to him, she hides them in the thousands of books he has collected over the years. When Ingrid has written her final letter she disappears from a Dorset beach, leaving behind her beautiful but dilapidated house by the sea, her husband, and her two daughters, Flora and Nan.
Twelve years later, Gil thinks he sees Ingrid from a bookshop window, but he's getting older and this unlikely sighting is chalked up to senility. Flora, who has never believed her mother drowned, returns home to care for her father and to try to finally discover what happened to Ingrid. But what Flora doesn't realize is that the answers to her questions are hidden in the books that surround her. Scandalous and whip-smart, Swimming Lessons holds the Coleman family up to the light, exposing the mysterious truths of a passionate and troubled marriage.
Why your book group will love it: Another literary mystery, you'd be hard-pressed not to find something in Swimming Lessons to please everyone in your book club!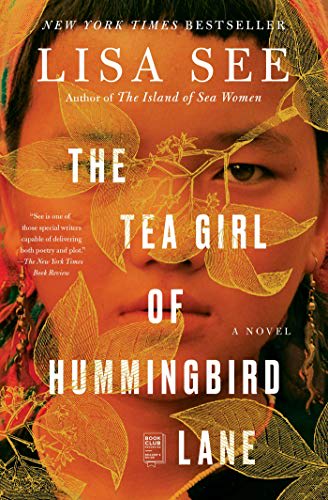 A thrilling new novel from #1 New York Times bestselling author Lisa See explores the lives of a Chinese mother and her daughter who has been adopted by an American couple.
Li-yan and her family align their lives around the seasons and the farming of tea. There is ritual and routine, and it has been ever thus for generations. Then one day a jeep appears at the village gate — the first automobile any of them have seen — and a stranger arrives.
In this remote Yunnan village, the stranger finds the rare tea he has been seeking and a reticent Akha people. In her biggest seller, Snow Flower and the Secret Fan, See introduced the Yao people to her readers. Here she shares the customs of another Chinese ethnic minority, the Akha, whose world will soon change. Li-yan, one of the few educated girls on her mountain, translates for the stranger and is among the first to reject the rules that have shaped her existence. When she has a baby outside of wedlock, rather than stand by tradition, she wraps her daughter in a blanket, with a tea cake hidden in her swaddling, and abandons her in the nearest city.
After mother and daughter have gone their separate ways, Li-yan slowly emerges from the security and insularity of her village to encounter modern life while Haley grows up a privileged and well-loved California girl. Despite Haley's happy home life, she wonders about her origins; and Li-yan longs for her lost daughter. They both search for and find answers in the tea that has shaped their family's destiny for generations.
A powerful story about a family, separated by circumstances, culture, and distance, The Tea Girl of Hummingbird Lane paints an unforgettable portrait of a little known region and its people and celebrates the bond that connects mothers and daughters.
Release date: March 21
Why your book group will love it: The Tea Girl of Hummingbird Lane features history, culture, a mother/daughter story, and tea to boot — perfect for a book club discussion around a large pot of tea.
Which of these do you plan on reading? Tell us in the comments!
Want access to free & bargain ebooks? Sign up for BookBub here.
Comments