Looking for your book club's next great read? Sink your teeth into one of the complex and richly compelling new releases. From experimental historical fiction to sprawling epics, these novels tackle challenging themes and will definitely provide your book club with plenty of discussion. Publishers' descriptions included.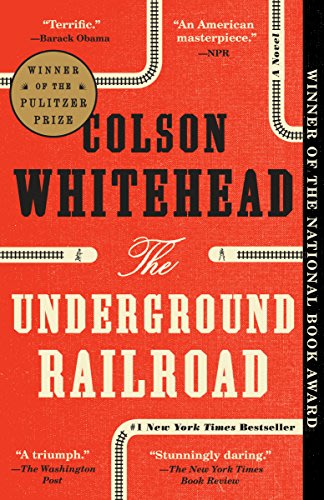 The National Book Award Winner and #1 New York Times bestseller from Colson Whitehead, a magnificent tour de force chronicling a young slave's adventures as she makes a desperate bid for freedom in the antebellum South.
Cora is a slave on a cotton plantation in Georgia. Life is hell for all the slaves, but especially bad for Cora; an outcast even among her fellow Africans, she is coming into womanhood — where even greater pain awaits. When Caesar, a recent arrival from Virginia, tells her about the Underground Railroad, they decide to take a terrifying risk and escape. Matters do not go as planned — Cora kills a young white boy who tries to capture her. Though they manage to find a station and head north, they are being hunted.
In Whitehead's ingenious conception, the Underground Railroad is no mere metaphor — engineers and conductors operate a secret network of tracks and tunnels beneath the Southern soil. Cora and Caesar's first stop is South Carolina, in a city that initially seems like a haven. But the city's placid surface masks an insidious scheme designed for its black denizens. And even worse: Ridgeway, the relentless slave catcher, is close on their heels. Forced to flee again, Cora embarks on a harrowing flight, state by state, seeking true freedom.
Like the protagonist of Gulliver's Travels, Cora encounters different worlds at each stage of her journey — hers is an odyssey through time as well as space. As Whitehead brilliantly re-creates the unique terrors for black people in the pre – Civil War era, his narrative seamlessly weaves the saga of America from the brutal importation of Africans to the unfulfilled promises of the present day. The Underground Railroad is at once a kinetic adventure tale of one woman's ferocious will to escape the horrors of bondage and a shattering, powerful meditation on the history we all share.
Why it's a challenge: Provocative and fearless, The Underground Railroad transports readers to the antebellum South and captures a collective pain. The varying narrators and heart-wrenching story make this a complex — but rewarding — read.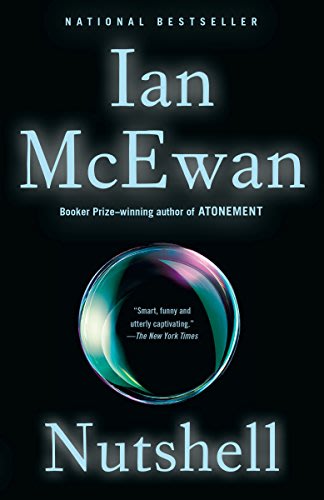 Trudy has betrayed her husband, John. She's still in the marital home — a dilapidated, priceless London townhouse — but John's not there. Instead, she's with his brother, the profoundly banal Claude, and the two of them have a plan. But there is a witness to their plot: the inquisitive, nine-month-old resident of Trudy's womb.
Told from a perspective unlike any other, Nutshell is a classic tale of murder and deceit from one of the world's master storytellers.
Why it's a challenge: This engrossing book unfolds with breathtaking precision, but the best part about McEwan's novel isn't the murder mystery at the heart of it all. Instead, it's his choice of narrator — the novel is told entirely from the perspective of a fetus.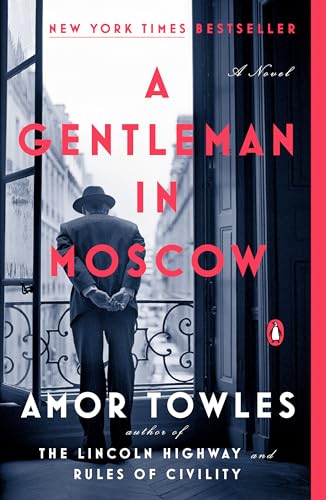 He can't leave his hotel. You won't want to.
From the New York Times bestselling author of Rules of Civility — a transporting novel about a man who is ordered to spend the rest of his life inside a luxury hotel
In 1922, Count Alexander Rostov is deemed an unrepentant aristocrat by a Bolshevik tribunal, and is sentenced to house arrest in the Metropol, a grand hotel across the street from the Kremlin. Rostov, an indomitable man of erudition and wit, has never worked a day in his life, and must now live in an attic room while some of the most tumultuous decades in Russian history are unfolding outside the hotel's doors. Unexpectedly, his reduced circumstances provide him entry into a much larger world of emotional discovery.
Brimming with humor, a glittering cast of characters, and one beautifully rendered scene after another, this singular novel casts a spell as it relates the count's endeavor to gain a deeper understanding of what it means to be a man of purpose.
Why it's a challenge: Towles's novel is a towering work. A Gentleman in Moscow is a compelling historical retelling of major events in Soviet-era Russia, told from a very unique perspective.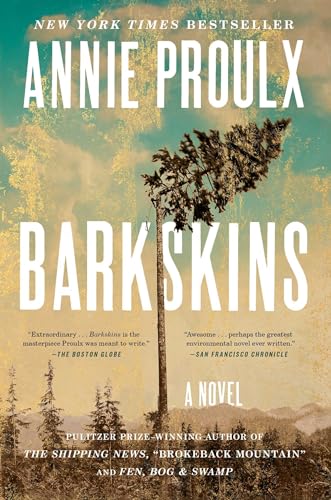 From Annie Proulx — the Pulitzer Prize — and National Book Award-winning author of The Shipping News and Brokeback Mountain, comes her masterwork: an epic, dazzling, violent, magnificently dramatic novel about the taking down of the world's forests.
In the late 17tj century two penniless young Frenchmen, René Sel and Charles Duquet, arrive in New France. Bound to a feudal lord, a  "seigneur," for three years in exchange for land, they become wood-cutters—barkskins. René suffers extraordinary hardship, oppressed by the forest he is charged with clearing. He is forced to marry a Mi'kmaw woman and their descendants live trapped between two inimical cultures. But Duquet, crafty and ruthless, runs away from the seigneur, becomes a fur trader, then sets up a timber business. Proulx tells the stories of the descendants of Sel and Duquet over three hundred years — their travels across North America, to Europe, China, and New Zealand, under stunningly brutal conditions—the revenge of rivals, accidents, pestilence, Indian attacks, and cultural annihilation. Over and over again, they seize what they can of a presumed infinite resource, leaving the modern-day characters face to face with possible ecological collapse.
Proulx's inimitable genius is her creation of characters who are so vivid—in their greed, lust, vengefulness, or their simple compassion and hope — that we follow them with fierce attention. Annie Proulx is one of the most formidable and compelling American writers, and Barkskins is her greatest novel, a magnificent marriage of history and imagination.
Why it's a challenge: Spanning multiple generations and centuries, this epic explores the impact of cultural and ecological destruction and the long-term consequences of material greed.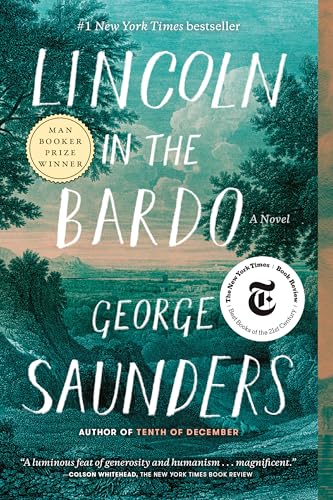 The long-awaited first novel from the author of Tenth of December: a moving and original father-son story featuring none other than Abraham Lincoln, as well as an unforgettable cast of supporting characters, living and dead, historical and invented
February 1862. The Civil War is less than one year old. The fighting has begun in earnest, and the nation has begun to realize it is in for a long, bloody struggle. Meanwhile, President Lincoln's beloved 11-year-old son, Willie, lies upstairs in the White House, gravely ill. In a matter of days, despite predictions of a recovery, Willie dies and is laid to rest in a Georgetown cemetery. "My poor boy, he was too good for this earth," the president says at the time. "God has called him home." Newspapers report that a grief-stricken Lincoln returns, alone, to the crypt several times to hold his boy's body.
From that seed of historical truth, George Saunders spins an unforgettable story of familial love and loss that breaks free of its realistic, historical framework into a supernatural realm both hilarious and terrifying. Willie Lincoln finds himself in a strange purgatory where ghosts mingle, gripe, commiserate, quarrel, and enact bizarre acts of penance. Within this transitional state — called, in the Tibetan tradition, the bardo — a monumental struggle erupts over young Willie's soul.
Lincoln in the Bardo is an astonishing feat of imagination and a bold step forward from one of the most important and influential writers of his generation. Formally daring, generous in spirit, deeply concerned with matters of the heart, it is a testament to fiction's ability to speak honestly and powerfully to the things that really matter to us. Saunders has invented a thrilling new form that deploys a kaleidoscopic, theatrical panorama of voices to ask a timeless, profound question: How do we live and love when we know that everything we love must end?
Why it's a challenge: Saunders's distinctive voice and storytelling ability have made him one of the most celebrated short story writers of our time, and he doesn't disappoint with his first novel. A bold new take on the historical fiction genre, Lincoln in the Bardo follows a fantastical, non-traditional narrative.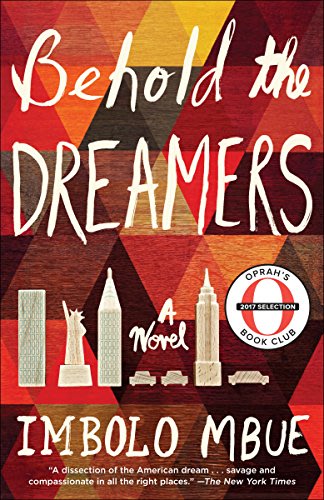 A compulsively readable debut novel about marriage, immigration, class, race, and the trapdoors in the American Dream — the unforgettable story of a young Cameroonian couple making a new life in New York just as the Great Recession upends the economy.
Jende Jonga, a Cameroonian immigrant living in Harlem, has come to the United States to provide a better life for himself, his wife, Neni, and their six-year-old son. In the fall of 2007, Jende can hardly believe his luck when he lands a job as a chauffeur for Clark Edwards, a senior executive at Lehman Brothers. Clark demands punctuality, discretion, and loyalty — and Jende is eager to please. Clark's wife, Cindy, even offers Neni temporary work at the Edwardses' summer home in the Hamptons. With these opportunities, Jende and Neni can at last gain a foothold in America and imagine a brighter future.
However, the world of great power and privilege conceals troubling secrets, and soon Jende and Neni notice cracks in their employers' façades.
When the financial world is rocked by the collapse of Lehman Brothers, the Jongas are desperate to keep Jende's job — even as their marriage threatens to fall apart. As all four lives are dramatically upended, Jende and Neni are forced to make an impossible choice.
Why it's a challenge: This debut novel offers a powerful examination of the American Dream and what it means for a young Cameroonian couple struggling to survive under the shadow of the Great Recession.
The Nix by Nathan Hill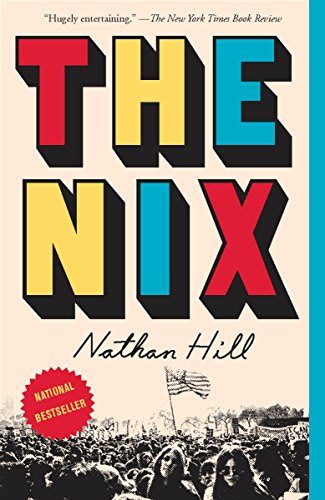 From the suburban Midwest to New York City to the 1968 riots that rocked Chicago and beyond, The Nix explores — with sharp humor and a fierce tenderness — the resilience of love and home, even in times of radical change.
It's 2011, and Samuel Andresen-Anderson — college professor, stalled writer — has a Nix of his own: his mother, Faye. He hasn't seen her in decades, not since she abandoned the family when he was a boy. Now she's re-appeared, having committed an absurd crime that electrifies the nightly news, beguiles the internet, and inflames a politically divided country. The media paints Faye as a radical hippie with a sordid past, but as far as Samuel knows, his mother was an ordinary girl who married her high-school sweetheart. Which version of his mother is true? Two facts are certain: she's facing some serious charges, and she needs Samuel's help.
To save her, Samuel will have to embark on his own journey, uncovering long-buried secrets about the woman he thought he knew, secrets that stretch across generations and have their origin all the way back in Norway, home of the mysterious Nix. As he does so, Samuel will confront not only Faye's losses but also his own lost love, and will relearn everything he thought he knew about his mother, and himself.
Why it's a challenge: It's more than just the ghosts of politics past that will linger with you after reading this clever, haunting novel. From the spirit of the '60s to the tensions of living in the Internet age, The Nix delivers a complicated look at love, radicalism, and the importance of family bonds.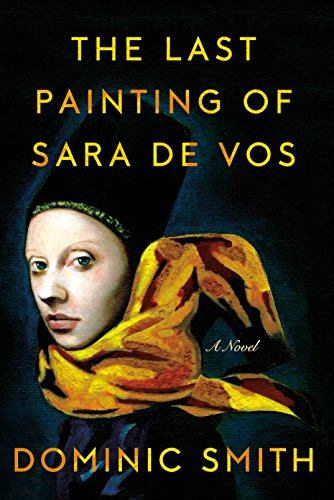 Amsterdam, 1631: Sara de Vos becomes the first woman to be admitted as a master painter to the city's Guild of St. Luke. Though women do not paint landscapes (they are generally restricted to indoor subjects), a wintry outdoor scene haunts Sara: She cannot shake the image of a young girl from a nearby village, standing alone beside a silver birch at dusk, staring out at a group of skaters on the frozen river below. Defying the expectations of her time, she decides to paint it.
New York City, 1957: The only known surviving work of Sara de Vos, At the Edge of a Wood, hangs in the bedroom of a wealthy Manhattan lawyer, Marty de Groot, a descendant of the original owner. It is a beautiful but comfortless landscape. The lawyer's marriage is prominent but comfortless, too. When a struggling art history grad student, Ellie Shipley, agrees to forge the painting for a dubious art dealer, she finds herself entangled with its owner in ways no one could predict.
Sydney, 2000: Now a celebrated art historian and curator, Ellie Shipley is mounting an exhibition in her field of specialization: female painters of the Dutch Golden Age. When it becomes apparent that both the original At the Edge of a Wood and her forgery are en route to her museum, the life she has carefully constructed threatens to unravel entirely and irrevocably.
Why it's a challenge: With a narrative that leaps across three centuries and three narrators, The Last Painting of Sara de Vos may seem elaborate at times, but Smith handles this with skill, making each narrator's story feel rich and distinctive.
4 3 2 1 by Paul Auster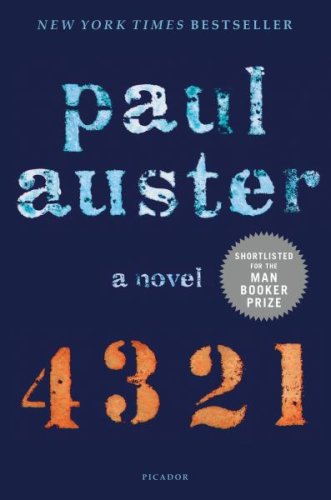 Paul Auster's greatest, most heartbreaking and satisfying novel — a sweeping and surprising story of birthright and possibility, of love and of life itself.
Nearly two weeks early, on March 3, 1947, in the maternity ward of Beth Israel Hospital in Newark, New Jersey, Archibald Isaac Ferguson, the one and only child of Rose and Stanley Ferguson, is born. From that single beginning, Ferguson's life will take four simultaneous and independent fictional paths. Four identical Fergusons made of the same DNA, four boys who are the same boy, go on to lead four parallel and entirely different lives. Family fortunes diverge. Athletic skills and sex lives and friendships and intellectual passions contrast. Each Ferguson falls under the spell of the magnificent Amy Schneiderman, yet each Amy and each Ferguson have a relationship like no other. Meanwhile, readers will take in each Ferguson's pleasures and ache from each Ferguson's pains, as the mortal plot of each Ferguson's life rushes on.
As inventive and dexterously constructed as anything Paul Auster has ever written, yet with a passion for realism and a great tenderness and fierce attachment to history and to life itself that readers have never seen from Auster before. 4 3 2 1 is a marvelous and unforgettably affecting tour de force.
Why it's a challenge: 4 3 2 1 tells a story unlike any other. Each version of his protagonist is wildly different — except for their shared love of Amy — making for a sometimes complicated reading experience.
The unforgettable New York Times best seller begins with the story of two half-sisters, separated by forces beyond their control: one sold into slavery, the other married to a British slaver. Written with tremendous sweep and power, Homegoing traces the generations of family who follow, as their destinies lead them through two continents and three hundred years of history, each life indeliably drawn, as the legacy of slavery is fully revealed in light of the present day.
Effia and Esi are born into different villages in 18th-century Ghana. Effia is married off to an Englishman and lives in comfort in the palatial rooms of Cape Coast Castle. Unbeknownst to Effia, her sister, Esi, is imprisoned beneath her in the castle's dungeons, sold with thousands of others into the Gold Coast's booming slave trade, and shipped off to America, where her children and grandchildren will be raised in slavery. One thread of Homegoing follows Effia's descendants through centuries of warfare in Ghana, as the Fante and Asante nations wrestle with the slave trade and British colonization. The other thread follows Esi and her children into America. From the plantations of the South to the Civil War and the Great Migration, from the coal mines of Pratt City, Alabama, to the jazz clubs and dope houses of twentieth-century Harlem, right up through the present day, Homegoing makes history visceral, and captures, with singular and stunning immediacy, how the memory of captivity came to be inscribed in the soul of a nation.
Why it's a challenge: This epic novel doesn't just trace the lives of two half-sisters, but also of their descendants. Because of its unflinching look at slavery, race, poverty and addiction, Homegoing is an important yet challenging read for book clubs.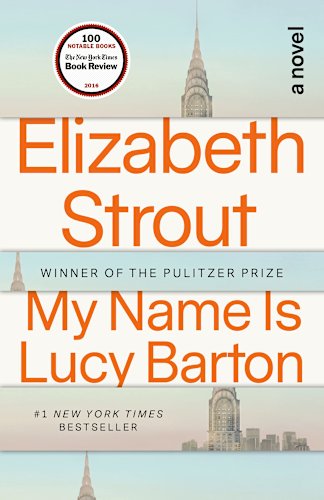 Lucy Barton is recovering slowly from what should have been a simple operation. Her mother, to whom she hasn't spoken for many years, comes to see her. Gentle gossip about people from Lucy's childhood in Amgash, Illinois, seems to reconnect them, but just below the surface lie the tension and longing that have informed every aspect of Lucy's life: her escape from her troubled family, her desire to become a writer, her marriage, her love for her two daughters. Knitting this powerful narrative together is the brilliant storytelling voice of Lucy herself: keenly observant, deeply human, and truly unforgettable.
Why it's a challenge: The fractured bonds that can exist within a family prove to be fertile storytelling ground for Strout in this exquisite novel. The subtle nature of the story adds both complexity and poignancy.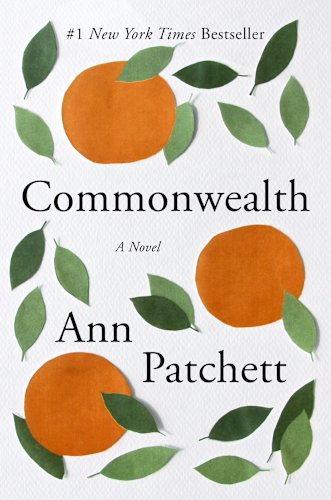 The acclaimed, bestselling author — winner of the PEN/Faulkner Award and the Orange Prize — tells the enthralling story of how an unexpected romantic encounter irrevocably changes two families lives.
One Sunday afternoon in Southern California, Bert Cousins shows up at Franny Keating's christening party uninvited. Before evening falls, he has kissed Franny's mother, Beverly thus setting in motion the dissolution of their marriages and the joining of two families. Spanning five decades, Commonwealth explores how this chance encounter reverberates through the lives of the four parents and six children involved. Spending summers together in Virginia, the Keating and Cousins children forge a lasting bond that is based on a shared disillusionment with their parents and the strange and genuine affection that grows up between them. When, in her twenties, Franny begins an affair with the legendary author Leon Posen and tells him about her family, the story of her siblings is no longer hers to control. Their childhood becomes the basis for his wildly successful book, ultimately forcing them to come to terms with their losses, their guilt, and the deeply loyal connection they feel for one another.
Told with equal measures of humor and heartbreak, Commonwealth is a meditation on inspiration, interpretation, and the ownership of stories. It is a brilliant and tender tale of the far-reaching ties of love and responsibility that bind us together.
Why it's a challenge: One seemingly minor act becomes a watershed moment in this family epic, which spans five decades and introduces a large cast of characters. Although expansive, the novel feels thoroughly human and is engrossing right from the start.
LaRose by Louise Erdrich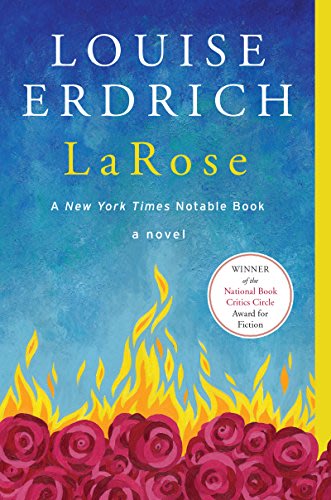 In this literary masterwork, Louise Erdrich, the bestselling author of the National Book Award-winning The Round House and the Pulitzer Prize nominee The Plague of Doves wields her breathtaking narrative magic in an emotionally haunting contemporary tale of a tragic accident, a demand for justice, and a profound act of atonement with ancient roots in Native American culture.
North Dakota, late summer, 1999. Landreaux Iron stalks a deer along the edge of the property bordering his own. He shoots with easy confidence — but when the buck springs away, Landreaux realizes he's hit something else, a blur he saw as he squeezed the trigger. When he staggers closer, he realizes he has killed his neighbor's five-year-old son, Dusty Ravich.
The youngest child of his friend and neighbor, Peter Ravich, Dusty was best friends with Landreaux's five-year-old son, LaRose. The two families have always been close, sharing food, clothing, and rides into town; their children played together despite going to different schools; and Landreaux's wife, Emmaline, is half sister to Dusty's mother, Nola. Horrified at what he's done, the recovered alcoholic turns to an Ojibwe tribe tradition — the sweat lodge — for guidance, and finds a way forward. Following an ancient means of retribution, he and Emmaline will give LaRose to the grieving Peter and Nola. "Our son will be your son now," they tell them.
LaRose is quickly absorbed into his new family. Plagued by thoughts of suicide, Nola dotes on him, keeping her darkness at bay. His fierce, rebellious new "sister," Maggie, welcomes him as a coconspirator who can ease her volatile mother's terrifying moods. Gradually he's allowed shared visits with his birth family, whose sorrow mirrors the Raviches' own. As the years pass, LaRose becomes the linchpin linking the Irons and the Raviches, and eventually their mutual pain begins to heal.
But when a vengeful man with a long-standing grudge against Landreaux begins raising trouble, hurling accusations of a cover-up the day Dusty died, he threatens the tenuous peace that has kept these two fragile families whole.
Inspiring and affecting, LaRose is a powerful exploration of loss, justice, and the reparation of the human heart, and an unforgettable, dazzling tour de force from one of America's most distinguished literary masters.
Why it's a challenge: Erdrich builds a vast narrative around a terrible accident. In the process, she examines Native American culture, which helps give this novel a distinct and vital perspective.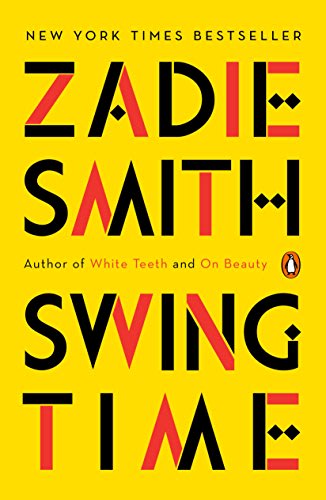 An ambitious, exuberant new novel moving from northwest London to West Africa, from the multi-award-winning author of White Teeth and On Beauty.
Two brown girls dream of being dancers — but only one, Tracey, has talent. The other has ideas: about rhythm and time, about black bodies and black music, about what constitutes a tribe, or makes a person truly free. It's a close but complicated childhood friendship that ends abruptly in their early 20s, never to be revisited, but never quite forgotten, either.
Dazzlingly energetic and deeply human, Swing Time is a story about friendship and music and stubborn roots, about how we are shaped by these things and how we can survive them. Moving from northwest London to West Africa, it is an exuberant dance to the music of time.
Why it's a challenge: Smith's work is character-driven and immediately engrossing, examining hard issues around class and race that make it a worthwhile book club option.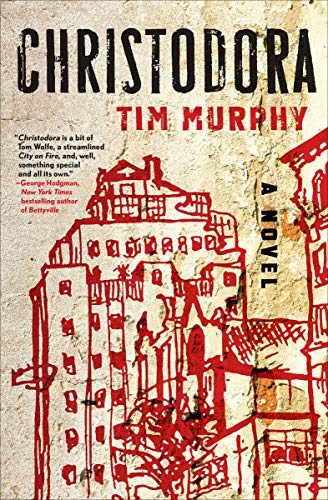 In this vivid and compelling novel, Tim Murphy follows a diverse set of characters whose fates intertwine in an iconic building in Manhattan's East Village, the Christodora. The Christodora is home to Milly and Jared, a privileged young couple with artistic ambitions. Their neighbor, Hector, a Puerto Rican gay man who was once a celebrated AIDS activist but is now a lonely addict, becomes connected to Milly and Jared's lives in ways none of them can anticipate. Meanwhile, Milly and Jared's adopted son Mateo grows to see the opportunity for both self-realization and oblivion that New York offers.
As the junkies and protestors of the 1980s give way to the hipsters of the 2000s and they, in turn, to the wealthy residents of the crowded, glass-towered city of the 2020s, enormous changes rock the personal lives of Milly and Jared and the constellation of people around them. Moving kaleidoscopically from the Tompkins Square Riots and attempts by activists to galvanize a true response to the AIDS epidemic, to the New York City of the future, Christodora recounts the heartbreak wrought by AIDS, illustrates the allure and destructive power of hard drugs, and brings to life the ever-changing city itself.
Why it's a challenge: From drug abuse to the AIDS epidemic, this rich novel addresses harrowing societal issues, focusing on how they impact a New York family.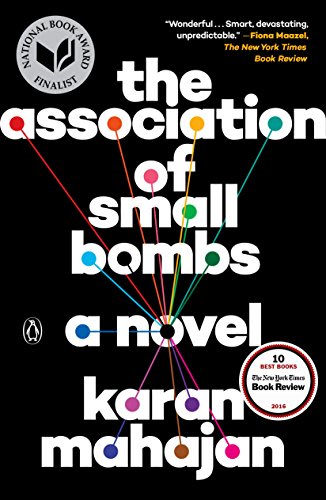 For readers of Mohsin Hamid, Dave Eggers, Arundhati Roy, and Teju Cole, The Association of Small Bombs is an expansive and deeply humane novel that is at once groundbreaking in its empathy, dazzling in its acuity, and ambitious in scope
When brothers Tushar and Nakul Khurana, two Delhi schoolboys, pick up their family's television set at a repair shop with their friend Mansoor Ahmed one day in 1996, disaster strikes without warning. A bomb — one of the many "small" bombs that go off seemingly unheralded across the world — detonates in the Delhi marketplace, instantly claiming the lives of the Khurana boys, to the devastation of their parents. Mansoor survives, bearing the physical and psychological effects of the bomb. After a brief stint at university in America, Mansoor returns to Delhi, where his life becomes entangled with the mysterious and charismatic Ayub, a fearless young activist whose own allegiances and beliefs are more malleable than Mansoor could imagine. Woven among the story of the Khuranas and the Ahmeds is the gripping tale of Shockie, a Kashmiri bomb maker who has forsaken his own life for the independence of his homeland.
Karan Mahajan writes brilliantly about the effects of terrorism on victims and perpetrators, proving himself to be one of the most provocative and dynamic novelists of his generation.
Why it's a challenge: Mahajan's novel deals with the aftermath of a terrorist attack. Ambitiously sprawling and deeply empathetic, this complex book is worth a read.
Which of these books do you plan to read? Share in the comments!
Want access to free & bargain ebooks? Sign up for BookBub here.
Comments