Markus Zusak's bestselling World War II novel The Book Thief first hit shelves over a decade ago, but it continues to be a fan favorite. Aside from writing great books, Zusak also has excellent reading taste. To celebrate his birthday on June 23, we've rounded up some of the author's favorite classics. Check out this classic book list below, complete with publishers' descriptions.
Follow Markus Zusak on BookBub
The diary as Anne Frank wrote it. At last, in a new translation, this definitive edition contains entries about Anne's burgeoning sexuality and confrontations with her mother that were cut from previous editions. Anne Frank's The Diary of a Young Girl is among the most enduring documents of the 20th century. Since its publication in 947, it has been a beloved and deeply admired monument to the indestructible nature of the human spirit, read by millions of people, and translated into more than 55 languages.
Anne Frank and her family, fleeing the horrors of Nazi occupation forces, hid in the back of an Amsterdam office building for two years. This is Anne's record of that time. She was 13 when the family went into the "Secret Annex," and in these pages, she grows to be a young woman and proves to be an insightful observer of human nature as well. A timeless story discovered by each new generation, The Diary of a Young Girl stands without peer. For young readers and adults, it continues to bring to life this young woman, who for a time survived the worst horrors the modern world had seen — and who remained triumphantly and heartbreakingly human throughout her ordeal.
Zusak's recommendation: "I was reading The Diary of Anne Frank on the plane… and the flight attendant passed by and said… 'I don't want to spoil it for you but she dies in the end — you know that don't ya?' And that's why we still need books about the Holocaust."
Considered lurid and shocking by mid-19th-century standards, Wuthering Heights was initially thought to be such a publishing risk that its author, Emily Brontë, was asked to pay some of the publication costs. A somber tale of consuming passions and vengeance played out against the lonely moors of northern England, the book proved to be one of the most enduring classics of English literature.
The turbulent and tempestuous love story of Cathy and Heathcliff spans two generations — from the time Heathcliff, a strange, coarse young boy, is brought to live on the Earnshaws' windswept estate, through Cathy's marriage to Edgar Linton and Heathcliff's plans for revenge, to Cathy's death years later and the eventual union of the surviving Earnshaw and Linton heirs.
A masterpiece of imaginative fiction, Wuthering Heights (the author's only novel) remains as poignant and compelling today as it was when first published in 1847.
Zusak's recommendation: "Again, it gets better over time, and I can't help but love the ferocity of the writing — Heathcliff and Catherine love almost viciously, and we can love them without necessarily liking them."
No one ever said life was easy. But Ponyboy is pretty sure that he's got things figured out. He knows that he can count on his brothers, Darry and Sodapop. And he knows that he can count on his friends — true friends who would do anything for him, like Johnny and Two-Bit. And when it comes to the Socs — a vicious gang of rich kids who enjoy beating up on "greasers" like him and his friends — he knows that he can count on them for trouble. But one night someone takes things too far, and Ponyboy's world is turned upside down…
Zusak's recommendation: "I love all of S. E. Hinton's books like The Outsiders and Rumble Fish."
Adapted into the classic 1993 film starring Johnny Depp as Gilbert and Leonardo DiCaprio in his Academy Award–nominated role as Arnie, What's Eating Gilbert Grape is the touching and entertaining story of an unusual family that rises up to do the astonishing…
Gilbert Grape is a 24-year-old grocery store clerk stuck in Endora, Iowa, where the population is 1,091 and shrinking. After the suicide of Gilbert's father, his family never recovered. Once the town beauty queen, Gilbert's mother is morbidly obese after seven years of house-bound depression; his younger sister is boy-crazy and God-fearing, while his older sister sacrifices everything for her family. And then there's Arnie, Gilbert's younger brother with special needs. With no one else to care for Arnie, Gilbert becomes his brother's main parent, and all four siblings must tend to the needs of their helpless, grieving mother.
So Gilbert is in a rut — until an enchanting new girl arrives in town. His family gathers for Arnie's 18th birthday and Becky, the mysterious and lovely newcomer, breathes new life into Gilbert's world. But can one person really change Gilbert, or his attitudes about his family and Endora? Rich with memorable characters, biting frustration, and family redemption, What's Eating Gilbert Grape can't be missed.
Zusak's recommendation: "I really like What's Eating Gilbert Grape by Peter Hedges. I love the movie as well."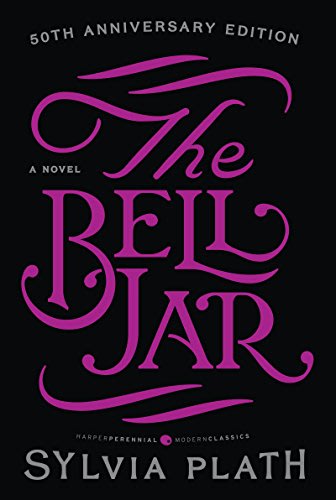 When Esther Greenwood wins an internship on a New York fashion magazine in 1953, she is elated, believing she will finally realize her dream to become a writer. But in between the cocktail parties and piles of manuscripts, Esther's life begins to slide out of control. She finds herself spiraling into depression and eventually a suicide attempt, as she grapples with difficult relationships and a society which refuses to take women's aspirations seriously.
The Bell Jar, Sylvia Plath's only novel, was originally published in 1963 under the pseudonym Victoria Lucas. The novel is partially based on Plath's own life and descent into mental illness, and has become a modern classic. The Bell Jar has been celebrated for its darkly funny and razor sharp portrait of 1950s society and has sold millions of copies worldwide.
Zusak's recommendation: "It's the magnetism of the narration — a voice that never tries to seduce you, but does. And it's worth reading for the gem on every page."
During a vicious persecution of the clergy in Mexico, a worldly priest, the "whisky priest," is on the run. With the police closing in, his routes of escape are being shut off, his chances getting fewer. But compassion and humanity force him along the road to his destiny, reluctant to abandon those who need him, and those he cares for.
Zusak's recommendation: When asked about including references to Graham Greene, Sylvia Plath, and Morris West in I Am the Messenger, Zusak said, "Those three writers loomed heavily while I was writing the book, and I really loved the titles of their books and poems as well. The Clowns of God, The Shoes of the Fisherman, The Power and the Glory, The Bell Jar and others."
Barcelona, 1945: A city slowly heals in the aftermath of the Spanish Civil War. Daniel, an antiquarian book dealer's son who mourns the loss of his mother, finds solace in what he finds in the "cemetery of lost books," a mysterious book entitled The Shadow of the Wind, by one Julián Carax. But when he sets out to find the author's other works, he makes a shocking discovery: someone has been systematically destroying every copy of every book Carax has written. In fact, Daniel may have the last of Carax's books in existence. Soon Daniel's seemingly innocent quest opens a door into one of Barcelona's darkest secrets — an epic story of murder, madness, and doomed love.
Zusak's recommendation: "The book by my bed is actually a pile of books: The Shadow of the Wind (Carlos Ruiz Zafón), Shantaram (David Gregory Roberts) and The Glass Canoe (David Ireland). The pile grows quicker than I can read them."
The hero-narrator of The Catcher in the Rye is an ancient child of 16, a native New Yorker named Holden Caulfield. Through circumstances that tend to preclude adult, secondhand description, he leaves his prep school in Pennsylvania and goes underground in New York City for three days. The boy himself is at once too simple and too complex for us to make any final comment about him or his story. Perhaps the safest thing we can say about Holden is that he was born in the world not just strongly attracted to beauty but, almost, hopelessly impaled on it. There are many voices in this novel — children's voices, adult voices, underground voices — but Holden's voice is the most eloquent of all. Transcending his own vernacular, yet remaining marvelously faithful to it, he issues a perfectly articulated cry of mixed pain and pleasure. However, like most lovers and clowns and poets of the higher orders, he keeps most of the pain to, and for, himself. The pleasure he gives away, or sets aside, with all his heart. It is there for the reader who can handle it to keep.
Zusak's recommendation: "It's so trite to have this book on the list, but more than any other book, this is the one that gets better as an adult after reading it as a teenager."
Catch-22 by Joseph Heller
Mark Watney faces doom with a barrage of quips and gags about Aquaman. In many ways, he's a descendant of Captain Yossarian, the World War II bomber pilot who knows that his job is eventually going to kill him if he doesn't find a way out of it.
Like Watney, Yossarian never loses his dry sense of humor as he tries to wriggle out of the original catch-22 scenario: Insane people are excused from flying, but putting in a request to be withdrawn from flying proves that you're sane.
Zusak's recommendation: Zusak mentioned Heller's novel as one of his favorites, adding "When I was first shown the book I was sixteen and I couldn't get into it. I picked it up again and read it later on."
The protagonist of Tobias Wolff's shrewdly — and at times devastatingly — observed first novel is a boy at an elite prep school in 1960. He is an outsider who has learned to mimic the negligent manner of his more privileged classmates. Like many of them, he wants more than anything on earth to become a writer. But to do that he must first learn to tell the truth about himself.
The agency of revelation is the school literary contest, whose winner will be awarded an audience with the most legendary writer of his time. As the fever of competition infects the boy and his classmates, fraying alliances, exposing weaknesses, Old School explores the ensuing deceptions and betrayals with an unblinking eye and a bottomless store of empathy. The result is further evidence that Wolff is an authentic American master.
Zusak's recommendation: "How can you resist a book with guest appearances by Robert Frost and Ernest Hemingway? …I just love the ease of it. You feel in the safest of hands from the very first words."
Which of these books have you read? Tell us in the comments!
Comments