Whether it's a gripping plot, great characters, or gorgeous prose, there are some books you don't want to put down. We know the feeling, so we've rounded up a list of reads you can devour in one sitting. From thrillers to historical fiction, these short books are less than 350 pages each. Publishers' descriptions included below.
Thrillers
A gang of thieves stage a daring heist from a secure vault deep below Princeton University's Firestone Library. Their loot is priceless, but Princeton has insured it for 25 million dollars.
Bruce Cable owns a popular bookstore in the sleepy resort town of Santa Rosa on Camino Island in Florida. He makes his real money, though, as a prominent dealer in rare books. Very few people know that he occasionally dabbles in the black market of stolen books and manuscripts.
Mercer Mann is a young novelist with a severe case of writer's block who has recently been laid off from her teaching position. She is approached by an elegant, mysterious woman working for an even more mysterious company. A generous offer of money convinces Mercer to go undercover and infiltrate Bruce Cable's circle of literary friends, ideally getting close enough to him to learn his secrets.
But eventually Mercer learns far too much, and there's trouble in paradise as only John Grisham can deliver it.
As an old house is demolished in a gentrifying section of London, a workman discovers a tiny skeleton, buried for years. For journalist Kate Waters, it's a story that deserves attention. She cobbles together a piece for her newspaper, but at a loss for answers, she can only pose a question: Who is the Building Site Baby?
As Kate investigates, she unearths connections to a crime that rocked the city decades earlier: A newborn baby was stolen from the maternity ward in a local hospital and was never found. Her heartbroken parents were left devastated by the loss.
But there is more to the story, and Kate is drawn — house by house — into the pasts of the people who once lived in this neighborhood that has given up its greatest mystery. And she soon finds herself the keeper of unexpected secrets that erupt in the lives of three women — and torn between what she can and cannot tell…
Legends, no matter how outlandish, are often grounded in reality. This has been the guiding principle behind the exhilarating career of Jeremy Logan, the "enigmalogist" — an investigator who specializes in analyzing phenomena that have no obvious explanation — previously seen in The Forgotten Room, The Third Gate, and Deep Storm. Logan has often found himself in situations where keeping an open mind could mean the difference between life and death, and that has never been more true than now.
Logan travels to an isolated writers' retreat deep in the Adirondacks to finally work on his book when the remote community is rocked by the grisly discovery of a dead hiker on Desolation Mountain. The body has been severely mauled, but the unusual savagery of the bite and claw marks call into question the initial suspicions of a wild bear attack. When Logan is asked to help investigate, he discovers no shortage of suspects capable of such an attack — and no shortage of locals willing to point the finger and spread incredible rumors. One rumor, too impossible to believe, has even the forest ranger believing in werewolves. As Logan gets to know the remote deep-woods landscape, including a respected woman scientist still struggling with the violent loss of her father in these very woods, Logan realizes he's up against something he has never seen before.
His most action-packed and white-knuckled novel to date, Full Wolf Moon is the perfect combination of exotic locales, provocative science, and raw action that make for a deeply entertaining Lincoln Child blockbuster.
Four months after the explosion at the Garden, a place where young women known as the Butterflies were kept captive, FBI agents Brandon Eddison, Victor Hanoverian, and Mercedes Ramirez are still entrenched in the aftermath, helping survivors in the process of adjusting to life on the outside. With winter coming to an end, the Butterflies have longer, warmer days of healing ahead. But for the agents, the impending thaw means one gruesome thing: a chilling guarantee that somewhere in the country, another young woman will turn up dead in a church with her throat slit and her body surrounded by flowers.
Priya Sravasti's sister fell victim to the killer years ago. Now she and her mother move every few months, hoping for a new beginning. But when she ends up in the madman's crosshairs, the hunt takes on new urgency. Only with Priya's help can the killer be found — but will her desperate hope for closure compel her to put her very life on the line?
The Good Widow by Liz Fenton and Lisa Steinke
Elementary school teacher Jacqueline "Jacks" Morales's marriage was far from perfect, but even in its ups and downs it was predictable, familiar. Or at least she thought it was… until two police officers showed up at her door with devastating news. Her husband of eight years, the one who should have been on a business trip to Kansas, had suffered a fatal car accident in Hawaii. And he wasn't alone.
For Jacks, laying her husband to rest was hard. But it was even harder to think that his final moments belonged to another woman — one who had left behind her own grieving and bewildered fiancé. Nick, just as blindsided by the affair, wants answers. So he suggests that he and Jacks search for the truth together, retracing the doomed lovers' last days in paradise.
Now, following the twisting path of that fateful road, Jacks is learning that nothing is ever as it seems. Not her marriage. Not her husband. And most certainly not his death…
The zoo is nearly empty as Joan and her four-year-old son soak up the last few moments of playtime. They are happy, and the day has been close to perfect. But what Joan sees as she hustles her son toward the exit gate minutes before closing time sends her sprinting back into the zoo, her child in her arms. And for the next three hours — the entire scope of the novel — she keeps on running.
Joan's intimate knowledge of her son and of the zoo itself — the hidden pathways and under-renovation exhibits, the best spots on the carousel and overstocked snack machines — is all that keeps them a step ahead of danger.
A masterful thrill ride and an exploration of motherhood itself — from its tender moments of grace to its savage power — Fierce Kingdom asks where the boundary is between our animal instinct to survive and our human duty to protect one another. For whom should a mother risk her life?
The Store by James Patterson and Richard DiLallo
Jacob and Megan Brandeis have gotten jobs with the mega-successful, ultra-secretive Store. Seems perfect. Seems safe. But their lives are about to become anything but perfect, anything but safe.
ALWAYS WATCHING.
Especially since Jacob and Megan have a dark secret of their own. They're writing a book that will expose the Store — a forbidden book, a dangerous book.
ALWAYS.
And if the Store finds out, there's only one thing Jacob, Megan and their kids can do–run for their bloody lives. Which is probably impossible, because —
THE STORE IS ALWAYS WATCHING.
On Ruby's 13th birthday, a wish she didn't even know she had suddenly comes true: the couple who raised her aren't her parents at all. Her real mother and father are out there somewhere, and Ruby becomes determined to find them.
Venturing into the forest with nothing but a suitcase and the company of her only true friend — the imaginary Shadow Boy — Ruby discovers a group of siblings who live alone in the woods. The children take her in, and while they offer the closest Ruby's ever had to a family, Ruby begins to suspect that they might need her even more than she needs them. And it's not always clear what's real and what's not — or who's trying to help her and who might be a threat.
Told from shifting timelines, and the alternating perspectives of teenage Ruby; her mother, Anna; and even the Shadow Boy, The Doll Funeral is a dazzling follow-up to Kate Hamer's breakout debut, The Girl in the Red Coat, and a gripping, exquisitely mysterious novel about the connections that remain after a family has been broken apart.
You're home making dinner for your husband. You expect him any second.
The phone rings — it's the call you hoped you'd never get.
You jump in your car and race to a neighborhood you thought you'd never visit.
You peer into the dark, deserted building. You brace yourself for the worst.
And then, you remember nothing else.
They tell your husband you've been in an accident. You lost control of your car as you sped through the worst side of town.
The police suspect you were up to no good. But your husband refuses to believe it. Your best friend is not so sure. And even you don't know what to believe…
In this "compelling, clever, and dark" (Heat magazine) thriller, a man's shocking act of savagery stuns a local community — and the revelations that follow will keep you gripped until the very last page. This work of psychological suspense, a #1 bestseller in Ireland, is perfect for fans of Patricia Highsmith and Ruth Ware.
"I expected more of a reaction the first time I hit her."
So begins Liz Nugent's astonishing debut novel — a chilling, elegantly crafted, and psychologically astute exploration of the nature of evil.
Oliver Ryan, handsome, charismatic, and successful, has long been married to his devoted wife, Alice. Together they write and illustrate award-winning children's books; their life together one of enviable privilege and ease — until, one evening after a delightful dinner, Oliver delivers a blow to Alice that renders her unconscious, and subsequently beats her into a coma.
In the aftermath of such an unthinkable event, as Alice hovers between life and death, the couple's friends, neighbors, and acquaintances try to understand what could have driven Oliver to commit such a horrific act. As his story unfolds, layers are peeled away to reveal a life of shame, envy, deception, and masterful manipulation.
With its alternating points of view and deft prose, Unraveling Oliver is "a page-turning, one-sitting read from a brand new master of psychological suspense" (Sunday Independent) that details how an ordinary man can transform into a sociopath.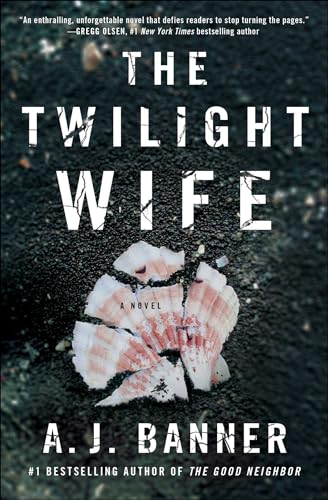 From bestselling author A.J. Banner comes a dazzling new novel of psychological suspense in the vein of S.J. Watson's Before I Go to Sleep and Mary Kubica's The Good Girl that questions just how much we can trust the people around us.
Thirty-four-year-old marine biologist Kyra Winthrop remembers nothing about the diving accident that left her with a complex form of memory loss. With only brief flashes of the last few years of her life, her world has narrowed to a few close friendships on the island where she lives with her devoted husband, Jacob.
But all is not what it seems. Kyra begins to have visions — or are they memories? — of a rocky marriage, broken promises, and cryptic relationships with the island residents, whom she believes to be her friends.
As Kyra races to uncover her past, the truth becomes a terrifying nightmare. A twisty, immersive thriller, The Twilight Wife will keep readers enthralled through the final, shocking twist.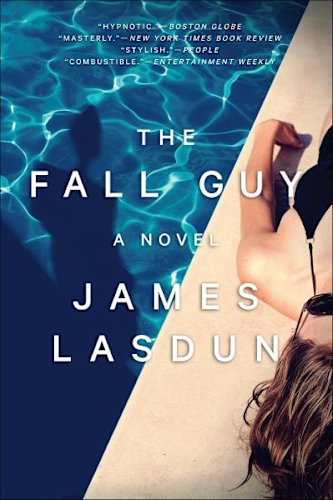 It is summer, 2012. Charlie, a wealthy banker with an uneasy conscience, invites his troubled cousin Matthew to visit him and his wife in their idyllic mountaintop house. As the days grow hotter, the friendship between the three begins to reveal its fault lines, and with the arrival of a fourth character, the household finds itself suddenly in the grip of uncontrollable passions. As readers of James Lasdun's acclaimed fiction can expect, The Fall Guy is a complex moral tale as well as a gripping suspense story, probing questions of guilt and betrayal with ruthless incisiveness. Who is the real victim here? Who is the perpetrator? And who, ultimately, is the fall guy? Darkly vivid, with an atmosphere of erotic danger, The Fall Guy is Lasdun's most entertaining novel yet.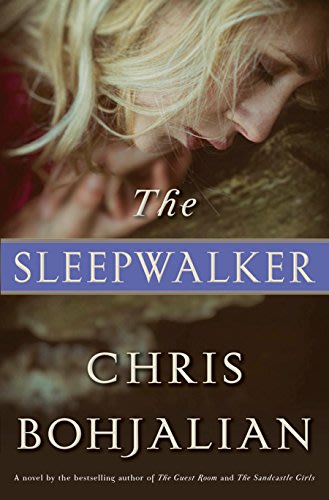 From the New York Times bestselling author of The Guest Room comes a spine-tingling novel of lies, loss, and buried desire — the mesmerizing story of a wife and mother who vanishes from her bed late one night.
When Annalee Ahlberg goes missing, her children fear the worst. Annalee is a sleepwalker whose affliction manifests in ways both bizarre and devastating. Once, she merely destroyed the hydrangeas in front of her Vermont home. More terrifying was the night her older daughter, Lianna, pulled her back from the precipice of the Gale River bridge. The morning of Annalee's disappearance, a search party combs the nearby woods. Annalee's husband, Warren, flies home from a business trip. Lianna is questioned by a young, hazel-eyed detective. And her little sister, Paige, takes to swimming the Gale to look for clues. When the police discover a small swatch of fabric, a nightshirt, ripped and hanging from a tree branch, it seems certain Annalee is dead, but Gavin Rikert, the hazel-eyed detective, continues to call, continues to stop by the Ahlbergs' Victorian home. As Lianna peels back the layers of mystery surrounding Annalee's disappearance, she finds herself drawn to Gavin, but she must ask herself: Why does the detective know so much about her mother? Why did Annalee leave her bed only when her father was away? And if she really died while sleepwalking, where was the body?
Conjuring the strange and mysterious world of parasomnia, a place somewhere between dreaming and wakefulness, The Sleepwalker is a masterful novel from one of our most treasured storytellers.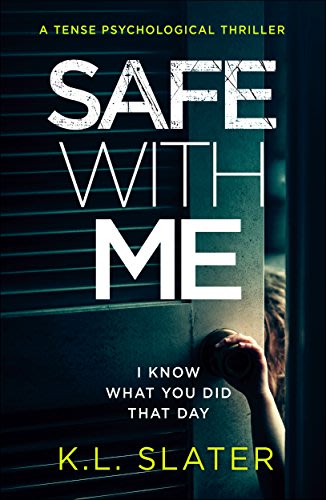 Thirteen years ago someone did something very bad to Anna. Now it's her turn to get even…
Anna lives a solitary existence, taking solace in order and routine. Her only friend is the lonely old lady next door. She doesn't like to let people to get too close — she knows how much damage they can do.
Then one ordinary day Anna witnesses a devastating road accident and recognizes the driver as Carla, the woman who ruined her life all those years ago. Now it's Anna's chance to set things straight but her revenge needs to be executed carefully…
First she needs to get to know Liam, the man injured in the accident. She needs to follow the police investigation. She needs to watch Carla from the shadows…
But as Anna's obsession with Carla escalates, her own secrets start to unravel. Is Carla really dangerous or does Anna need to worry about someone far closer to home?
A compelling, gripping psychological thriller, perfect for fans of The Girl on the Train and The Sister.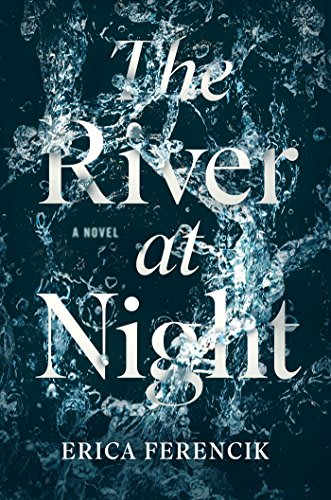 A high-stakes drama set against the harsh beauty of the Maine wilderness, charting the journey of four friends as they fight to survive the aftermath of a white water rafting accident, The River at Night is a nonstop and unforgettable thriller by a stunning new voice in fiction.
Winifred Allen needs a vacation.
Stifled by a soul-crushing job, devastated by the death of her beloved brother, and lonely after the end of a 15-year marriage, Wini is feeling vulnerable. So when her three best friends insist on a high-octane getaway for their annual girls' trip, she signs on, despite her misgivings.
What starts out as an invigorating hiking and rafting excursion in the remote Allagash Wilderness soon becomes an all-too-real nightmare: A freak accident leaves the women stranded, separating them from their raft and everything they need to survive. When night descends, a fire on the mountainside lures them to a ramshackle camp that appears to be their lifeline. But as Wini and her friends grasp the true intent of their supposed saviors, long buried secrets emerge and lifelong allegiances are put to the test. To survive, Wini must reach beyond the world she knows to harness an inner strength she never knew she possessed.
With intimately observed characters, visceral prose, and pacing as ruthless as the river itself, The River at Night is a dark exploration of creatures — both friend and foe — that you won't soon forget.
An ordinary outing takes Greta, Alex, and four-year-old Smilla across Sweden's mythical Lake Malice to a tiny, isolated island. While father and daughter tramp into the trees, Greta stays behind in the boat, lulled into a reverie by the misty, moody lake… only later to discover that the two haven't returned. Her frantic search proves futile. They've disappeared without a trace.
Greta struggles to understand their eerie vanishing. She desperately needs to call Alex, to be reassured that Smilla is safe, or contact the police. But now her cell phone is missing too. Back at her cottage, she finds it hidden away under the bedsheets. Had she done that? Or had someone else been in the cottage? But who, and why? As Greta struggles to put the pieces together, she fears that her past has come back to torment her, or she's finally lost her grip on reality…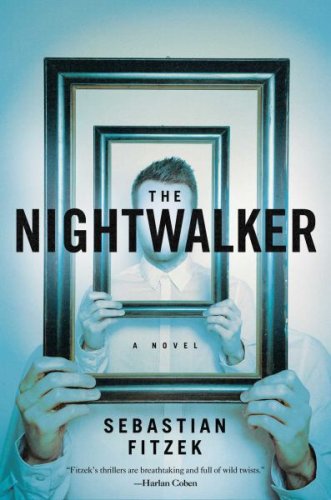 As a young man, Leon Nader suffered from insomnia. As a sleepwalker, he even turned to violence during his nocturnal excursions and had psychiatric treatment for his condition. Eventually, he was convinced he had been cured — but one day, years later, Leon's wife disappears from their apartment under mysterious circumstances. Could it be that his illness has broken out again? In order to find out how he behaves in his sleep, Leon fits a movement activated camera to his forehead — and when he looks at the video the next morning he makes a discovery that bursts the borders of his imagination. His nocturnal personality goes through a door that is totally unknown to him and descends into the darkness…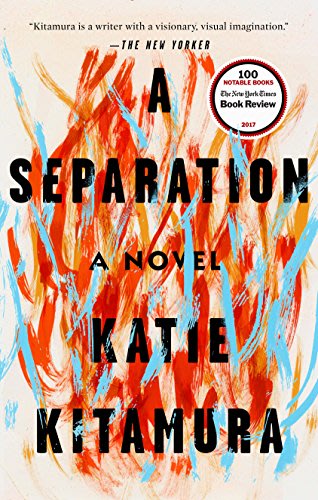 This is her story. About the end of her marriage. About what happened when Christopher went missing and she went to find him. These are her secrets, this is what happened…
A young woman has agreed with her faithless husband: It's time for them to separate. For the moment it's a private matter, a secret between the two of them. As she begins her new life, she gets word that Christopher has gone missing in a remote region in the rugged south of Greece; she reluctantly agrees to go look for him, still keeping their split to herself. In her heart, she's not even sure if she wants to find him. As her search comes to a shocking breaking point, she discovers she understands less than she thought she did about her relationship and the man she used to love.
A searing, suspenseful story of intimacy and infidelity, A Separation lays bare what divides us from the inner lives of others. With exquisitely cool precision, Katie Kitamura propels us into the experience of a woman on edge, with a fiercely mesmerizing story to tell.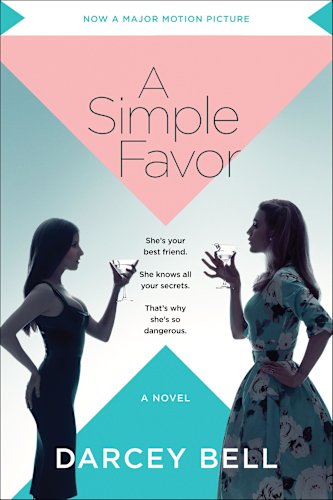 She's your best friend.
She knows all your secrets.
That's why she's so dangerous.
A single mother's life is turned upside down when her best friend vanishes in this chilling debut thriller in the vein of Gone Girl and The Girl on the Train.
It starts with a simple favor — an ordinary kindness mothers do for one another. When her best friend, Emily, asks Stephanie to pick up her son Nicky after school, she happily says yes. Nicky and her son, Miles, are classmates and best friends, and the five-year-olds love being together — just like she and Emily. A widow and stay-at-home mommy blogger living in woodsy suburban Connecticut, Stephanie was lonely until she met Emily, a sophisticated PR executive whose job in Manhattan demands so much of her time.
But Emily doesn't come back. She doesn't answer calls or return texts. Stephanie knows something is terribly wrong — Emily would never leave Nicky, no matter what the police say. Terrified, she reaches out to her blog readers for help. She also reaches out to Emily's husband, the handsome, reticent Sean, offering emotional support. It's the least she can do for her best friend. Then, she and Sean receive shocking news. Emily is dead. The nightmare of her disappearance is over.
Or is it? Because soon, Stephanie will begin to see that nothing — not friendship, love, or even an ordinary favor — is as simple as it seems.
Zoe Whittaker is living a charmed life. She is the beautiful young wife to handsome, charming Wall Street tycoon Henry Whittaker. She is a member of Manhattan's social elite. She is on the board of one of the city's most prestigious philanthropic organizations. She has a perfect Tribeca penthouse in the city and a gorgeous lake house in the country. The finest wine, the most up-to-date fashion, and the most luxurious vacations are all at her fingertips.
What no one knows is that five years ago, Zoe's life was in danger. Back then, Zoe wasn't Zoe at all. Now her secrets are coming back to haunt her.
As the past and present collide, Zoe must decide who she can trust before she — whoever she is — vanishes completely.
A "dark, twisty, edge-of-your-seat suspense" (Karen Robards), The Vanishing Year combines the classic sophistication of Ruth Rendell and A.S.A. Harrison with the thoroughly modern flair of Jessica Knoll. Told from the point-of-view of a heroine who is as relatable as she is enigmatic, The Vanishing Year is an unforgettable new novel by a rising star of the genre.
In 2003, 16-year-old Rebecca Winter disappeared.
She'd been enjoying her summer break: working at a fast-food restaurant, crushing on an older boy, and shoplifting with her best friend. Mysteriously ominous things began to happen — a presence in her room at night, periods of blackouts, a feeling of being watched — though Bec remained oblivious of what was to come.
Eleven years later she is replaced.
A young woman, desperate after being arrested, claims to be the decade-missing Bec.
Soon the impostor is living Bec's life. Sleeping in her bed. Hugging her mother and father. Learning her best friends' names. Playing with her little brothers.
But Bec's welcoming family and enthusiastic friends are not quite as they seem. As the impostor dodges the detective investigating her case, she begins to delve into the life of the real Bec Winter — and soon realizes that whoever took Bec is still at large, and that she is in imminent danger.
She wanted an adventure. She never imagined it would go this far.
It begins with a reality TV show. Twelve contestants are sent into the woods to face challenges that will test the limits of their endurance. While they are out there, something terrible happens — but how widespread is the destruction, and has it occurred naturally or is it man-made? Cut off from society, the contestants know nothing of it. When one of them — a young woman the show's producers call Zoo — stumbles across the devastation, she can imagine only that it is part of the game.
Alone and disoriented, Zoo is heavy with doubt regarding the life — and husband — she left behind, but she refuses to quit. Staggering countless miles across unfamiliar territory, Zoo must summon all her survival skills — and learn new ones as she goes.
But as her emotional and physical reserves dwindle, she grasps that the real world might have been altered in terrifying ways — and her ability to parse the charade will be either her triumph or her undoing.
Sophisticated and provocative, The Last One is a novel that forces us to confront the role that media plays in our perception of what is real: how readily we cast our judgments, how easily we are manipulated.
"Are you happy with your life?"
Those are the last words Jason Dessen hears before the masked abductor knocks him unconscious.
Before he awakens to find himself strapped to a gurney, surrounded by strangers in hazmat suits.
Before a man Jason's never met smiles down at him and says, "Welcome back, my friend."
In this world he's woken up to, Jason's life is not the one he knows. His wife is not his wife. His son was never born. And Jason is not an ordinary college physics professor, but a celebrated genius who has achieved something remarkable. Something impossible.
Is it this world or the other that's the dream? And even if the home he remembers is real, how can Jason possibly make it back to the family he loves? The answers lie in a journey more wondrous and horrifying than anything he could've imagined — one that will force him to confront the darkest parts of himself even as he battles a terrifying, seemingly unbeatable foe.
Dark Matter is a brilliantly plotted tale that is at once sweeping and intimate, mind-bendingly strange and profoundly human — a relentlessly surprising science-fiction thriller about choices, paths not taken, and how far we'll go to claim the lives we dream of.
Anne and Marco Conti seem to have it all — a loving relationship, a wonderful home, and their beautiful baby, Cora. But one night when they are at a dinner party next door, a terrible crime is committed. Suspicion immediately focuses on the parents. But the truth is a much more complicated story.
Inside the curtained house, an unsettling account of what actually happened unfolds. Detective Rasbach knows that the panicked couple is hiding something. Both Anne and Marco soon discover that the other is keeping secrets, secrets they've kept for years.
What follows is the nerve-racking unraveling of a family — a chilling tale of deception, duplicity, and unfaithfulness that will keep you breathless until the final shocking twist.
In 1935, six-year-old Emily Evans vanishes from her family's vacation home on a remote Minnesota lake. Her disappearance destroys the family — her father commits suicide, and her mother and two older sisters spend the rest of their lives at the lake house, keeping a decades-long vigil for the lost child.
Sixty years later, Lucy, the quiet and watchful middle sister, lives in the lake house alone. Before her death, she writes the story of that devastating summer in a notebook that she leaves, along with the house, to the only person who might care: her grandniece, Justine. For Justine, the lake house offers freedom and stability — a way to escape her manipulative boyfriend and give her daughters the home she never had. But the long Minnesota winter is just beginning. The house is cold and dilapidated. The dark, silent lake is isolated and eerie. Her only neighbor is a strange old man who seems to know more about the summer of 1935 than he's telling.
Soon Justine's troubled oldest daughter becomes obsessed with Emily's disappearance, her mother arrives to steal her inheritance, and the man she left launches a dangerous plan to get her back. In a house haunted by the sorrows of the women who came before her, Justine must overcome their tragic legacy if she hopes to save herself and her children.
In this tightly wound, enthralling story reminiscent of Agatha Christie's works, Lo Blacklock, a journalist who writes for a travel magazine, has just been given the assignment of a lifetime: a week on a luxury cruise with only a handful of cabins. The sky is clear, the waters calm, and the veneered, select guests jovial as the exclusive cruise ship, the Aurora, begins her voyage in the picturesque North Sea. At first, Lo's stay is nothing but pleasant: The cabins are plush, the dinner parties are sparkling, and the guests are elegant. But as the week wears on, frigid winds whip the deck, gray skies fall, and Lo witnesses what she can only describe as a dark and terrifying nightmare: a woman being thrown overboard. The problem? All passengers remain accounted for — and so, the ship sails on as if nothing has happened, despite Lo's desperate attempts to convey that something (or someone) has gone terribly, terribly wrong…
With surprising twists, spine-tingling turns, and a setting that proves as uncomfortably claustrophobic as it is eerily beautiful, Ruth Ware offers up another taut and intense read in The Woman in Cabin 10 — one that will leave even the most sure-footed reader restlessly uneasy long after the last page is turned.
Imagine that you live on a picturesque communal garden square, an oasis in urban London where your children run free, in and out of other people's houses. You've known your neighbors for years and you trust them. Implicitly. You think your children are safe. But are they really?
On a midsummer night, as a festive neighborhood party is taking place, preteen Pip discovers her 13-year-old sister Grace lying unconscious and bloody in a hidden corner of a lush rose garden. What really happened to her? And who is responsible?
Everyone knows a couple like Jack and Grace. He has looks and wealth; she has charm and elegance. He's a dedicated attorney who has never lost a case; she is a flawless homemaker, a masterful gardener and cook, and dotes on her disabled younger sister. Though they are still newlyweds, they seem to have it all. You might not want to like them, but you do. You're hopelessly charmed by the ease and comfort of their home, by the graciousness of the dinner parties they throw. You'd like to get to know Grace better.
But it's difficult, because you realize Jack and Grace are inseparable.
Some might call this true love. Others might wonder why Grace never answers the phone. Or why she can never meet for coffee, even though she doesn't work. How she can cook such elaborate meals but remain so slim. Or why she never seems to take anything with her when she leaves the house, not even a pen. Or why there are such high-security metal shutters on all the downstairs windows.
Some might wonder what's really going on once the dinner party is over, and the front door has closed.
Sam and Clementine have a wonderful, albeit, busy life: They have two little girls, Sam has just started a new dream job, and Clementine, a cellist, is busy preparing for the audition of a lifetime. If there's anything they can count on, it's each other.
Clementine and Erika are each other's oldest friends. A single look between them can convey an entire conversation. But theirs is a complicated relationship, so when Erika mentions a last minute invitation to a barbecue with her neighbors, Tiffany and Vid, Clementine and Sam don't hesitate. Having Tiffany and Vid's larger than life personalities there will be a welcome respite.
Two months later, it won't stop raining, and Clementine and Sam can't stop asking themselves the question: What if we hadn't gone?
In Truly Madly Guilty, Liane Moriarty takes on the foundations of our lives: marriage, sex, parenthood, and friendship. She shows how guilt can expose the fault lines in the most seemingly strong relationships, how what we don't say can be more powerful than what we do, and how sometimes it is the most innocent of moments that can do the greatest harm.
Literary & Women's Fiction
Andrea Louviere is seven years old the first time he appears. While she's alone in her bedroom, practicing her beloved cello, the light shivers and a crack forms in the wall. Through the crack, she sees a candle, a window, a desk — and a boy. In the eerie silence, the boy clearly sees Andrea too. Then, as quickly as it opened, the crack closes and he vanishes.
Over the years, summoning the boy becomes an obsession for Andrea. On her seventeenth birthday, she receives a 300-year-old love letter from Isaac Newton. Andrea knows that Isaac will change the world with his groundbreaking discoveries; the letter tells Andrea that she will change him.
As Isaac's letters intensify in passion and intimacy, Andrea grows determined to follow his clues to their shared destiny — despite a burgeoning romance in the present. Only when she discovers the way into Isaac's time does Andrea realize that she faces a heartbreaking decision between what was… and what might be.
After her mother's suicide, 15 year-old Lane Roanoke came to live with her grandparents and fireball cousin, Allegra, on their vast estate in rural Kansas. Lane knew little of her mother's mysterious family, but she quickly embraced life as one of the rich and beautiful Roanoke girls. But when she discovered the dark truth at the heart of the family, she ran… fast and far away.
Eleven years later, Lane is adrift in Los Angeles when her grandfather calls to tell her Allegra has gone missing. Did she run too? Or something worse? Unable to resist his pleas, Lane returns to help search, and to ease her guilt at having left Allegra behind. Her homecoming may mean a second chance with the boyfriend whose heart she broke that long ago summer. But it also means facing the devastating secret that made her flee, one she may not be strong enough to run from again.
As it weaves between Lane's first Roanoke summer and her return, The Roanoke Girls shocks and tantalizes, twisting its way through revelation after mesmerizing revelation, exploring the secrets families keep and the fierce and terrible love that both binds them together and rips them apart.
A story from debut author Abby Fabiaschi that is "as absorbing as it is illuminating, and as witty as it is heartbreaking."
Maddy is a devoted stay-at-home wife and mother, host of excellent parties, giver of thoughtful gifts, and bestower of a searingly perceptive piece of advice or two. She is the cornerstone of her family, a true matriarch… until she commits suicide, leaving her husband Brady and teenage daughter Eve heartbroken and reeling, wondering what happened. How could the exuberant, exacting woman they loved disappear so abruptly, seemingly without reason, from their lives? How they can possibly continue without her? As they sift through details of her last days, trying to understand the woman they thought they knew, Brady and Eve are forced to come to terms with unsettling truths.
Maddy, however, isn't ready to leave her family forever. Watching from beyond, she tries to find the perfect replacement for herself. Along comes Rory: pretty, caring, and spontaneous, with just the right bit of edge… but who also harbors a tragedy of her own. Will the mystery of Maddy ever come to rest? And can her family make peace with their history and begin to heal?
Always by Sarah Jio
Enjoying a romantic candlelit dinner with her fiancé, Ryan, at one of Seattle's chicest restaurants, Kailey Crain can't believe her good fortune: She has a great job as a journalist and is now engaged to a guy who is perfect in nearly every way. As she and Ryan leave the restaurant, Kailey spies a thin, bearded homeless man on the sidewalk. She approaches him to offer up her bag of leftovers, and is stunned when their eyes meet, then stricken to her very core: The man is the love of her life, Cade McAllister.
When Kailey met Cade 10 years ago, their attraction was immediate and intense — everything connected and felt right. But it all ended suddenly, leaving Kailey devastated. Now the poor soul on the street is a faded version of her former beloved: His weathered and weary face is as handsome as Kailey remembers, but his mind has suffered in the intervening years. Over the next few weeks, Kailey helps Cade begin to piece his life together, something she initially keeps from Ryan. As she revisits her long-ago relationship, Kailey realizes that she must decide exactly what — and whom — she wants.
Alternating between the past and the present, Always is a beautifully unfolding exploration of a woman faced with an impossible choice, a woman who discovers what she's willing to save and what she will sacrifice for true love.
In the midst of a violent student uprising in South Korea, a young boy named Dong-ho is shockingly killed.
The story of this tragic episode unfolds in a sequence of interconnected chapters as the victims and the bereaved encounter suppression, denial, and the echoing agony of the massacre. From Dong-ho's best friend who meets his own fateful end; to an editor struggling against censorship; to a prisoner and a factory worker, each suffering from traumatic memories; and to Dong-ho's own grief-stricken mother; and through their collective heartbreak and acts of hope is the tale of a brutalized people in search of a voice.
An award-winning, controversial bestseller, Human Acts is a timeless, pointillist portrait of an historic event with reverberations still being felt today, by turns tracing the harsh reality of oppression and the resounding, extraordinary poetry of humanity.
Brilliant heart surgeon Suzette Kendall is stunned when Hyland, her husband of 15 years, admits his yearning for a child. From the beginning they'd decided that having children was not an option, as Suzette feared passing along the genes that landed her mother in a mental institution. But Hyland proposes a different idea: a baby via surrogate.
Suzette agrees, and what follows is a whirlwind of candidate selection, hospital visits, and Suzette's doubts over whether she's made the right decision. A young woman named Dorothy Muscarello is chosen as the one who will help make this family complete. For Dorrie, surrogacy (and the money that comes with it) are her opportunity to leave behind a troubled past and create a future for herself — one full of possibility. But this situation also forces all three of them — Dorrie, Suzette, and Hyland — to face a devastating uncertainty that will reverberate in the years to come.
Beautifully shifting between perspectives, The Nearness of You deftly explores the connections we form, the families we create, and the love we hold most dear.
In a country teetering on the brink of civil war, two young people meet — sensual, fiercely independent Nadia and gentle, restrained Saeed. They embark on a furtive love affair, and are soon cloistered in a premature intimacy by the unrest roiling their city. When it explodes, turning familiar streets into a patchwork of checkpoints and bomb blasts, they begin to hear whispers about doors — doors that can whisk people far away, if perilously and for a price. As the violence escalates, Nadia and Saeed decide that they no longer have a choice. Leaving their homeland and their old lives behind, they find a door and step through…
Exit West follows these remarkable characters as they emerge into an alien and uncertain future, struggling to hold on to each other, to their past, to the very sense of who they are. Profoundly intimate and powerfully inventive, it tells an unforgettable story of love, loyalty, and courage that is both completely of our time and for all time.
In the near future, world wars have transformed the earth into a battleground. Fleeing the unending violence and the planet's now-radioactive surface, humans have regrouped to a mysterious platform known as CIEL, hovering over their erstwhile home. The changed world has turned evolution on its head: the surviving humans have become sexless, hairless, pale-white creatures floating in isolation, inscribing stories upon their skin.
Out of the ranks of the endless wars rises Jean de Men, a charismatic and bloodthirsty cult leader who turns CIEL into a quasi-corporate police state. A group of rebels unite to dismantle his iron rule — galvanized by the heroic song of Joan, a child-warrior who possesses a mysterious force that lives within her and communes with the earth. When de Men and his armies turn Joan into a martyr, the consequences are astonishing. And no one — not the rebels, Jean de Men, or even Joan herself — can foresee the way her story and unique gift will forge the destiny of an entire world for generations.
A riveting tale of destruction and love found in the direst of places — even at the extreme end of post-human experience — Lidia Yuknavitch's The Book of Joan raises questions about what it means to be human, the fluidity of sex and gender, and the role of art as a means for survival.
A dazzling debut novel from an exciting new voice, The Mothers is a surprising story about young love, a big secret in a small community — and the things that ultimately haunt us most.
Set within a contemporary black community in Southern California, Brit Bennett's mesmerizing first novel is an emotionally perceptive story about community, love, and ambition. It begins with a secret.
"All good secrets have a taste before you tell them, and if we'd taken a moment to swish this one around our mouths, we might have noticed the sourness of an unripe secret, plucked too soon, stolen and passed around before its season."
It is the last season of high school life for Nadia Turner, a rebellious, grief-stricken, 17-year-old beauty. Mourning her own mother's recent suicide, she takes up with the local pastor's son. Luke Sheppard is 21, a former football star whose injury has reduced him to waiting tables at a diner. They are young; it's not serious. But the pregnancy that results from this teen romance — and the subsequent cover-up — will have an impact that goes far beyond their youth. As Nadia hides her secret from everyone, including Aubrey, her God-fearing best friend, the years move quickly. Soon, Nadia, Luke, and Aubrey are full-fledged adults and still living in debt to the choices they made that one seaside summer, caught in a love triangle they must carefully maneuver, and dogged by the constant, nagging question: What if they had chosen differently? The possibilities of the road not taken are a relentless haunt.
In entrancing, lyrical prose, The Mothers asks whether a "what if" can be more powerful than an experience itself. If, as time passes, we must always live in servitude to the decisions of our younger selves, to the communities that have parented us, and to the decisions we make that shape our lives forever.
Faithful by Alice Hoffman
From the New York Times bestselling author of The Marriage of Opposites and The Dovekeepers comes a soul-searching story about a young woman struggling to redefine herself and the power of love, family, and fate.
Growing up on Long Island, Shelby Richmond is an ordinary girl until one night an extraordinary tragedy changes her fate. Her best friend's future is destroyed in an accident, while Shelby walks away with the burden of guilt.
What happens when a life is turned inside out? When love is something so distant it may as well be a star in the sky? Faithful is the story of a survivor, filled with emotion — from dark suffering to true happiness — a moving portrait of a young woman finding her way in the modern world. A fan of Chinese food, dogs, bookstores, and men she should stay away from, Shelby has to fight her way back to her own future. In New York City she finds a circle of lost and found souls — including an angel who's been watching over her ever since that fateful icy night.
Here is a character you will fall in love with, so believable and real and endearing, that she captures both the ache of loneliness and the joy of finding yourself at last. For anyone who's ever been a hurt teenager, for every mother of a daughter who has lost her way, Faithful is a roadmap.
Gather under the mistletoe for one last round of caroling with the Quinn family in this heartwarming conclusion to Elin Hilderbrand's bestselling Winter Street Trilogy. 
Some of the stormy weather of the past few seasons seems to have finally lifted for the Quinns. After a year apart, and an ill-fated affair with the Winter Street Inn's old Santa Claus, Mitzi has returned to rule the roost; Patrick is about to be released from prison; Kevin has a successful new business and is finally ready to tie the knot with Isabelle; and best of all, there's hopeful news about Bart, who has been captured by enemy forces in Afghanistan.
That doesn't mean there aren't a few dark clouds on the horizon. Kelley has recently survived a health scare; Jennifer can't quite shake her addiction to the drugs she used as a crutch while Patrick was in jail; and Ava still can't decide between the two lovers that she's been juggling with limited success. However, if there's one holiday that brings the Quinn family together to give thanks for the good times, it's Christmas. And this year promises to be a celebration unlike any other as the Quinns prepare to host Kevin and Isabelle's wedding at the inn. But as the special day approaches, a historic once-in-a-century blizzard bears down on Nantucket, threatening to keep the Quinns away from the place — and the people — they love most. Before the snow clears, the Quinns will have to survive enough upheavals to send anyone running for the spiked eggnog, in this touching novel that proves that when the holidays roll around, you can always go home again.
Twenty-six-year-old Rachel Monroe has spent her whole life trying to keep a very unusual secret: She can make wishes come true. And sometimes the consequences are disastrous. So when Rachel accidentally grants an outlandish wish for the first time in years, she decides it's time to leave her hometown — and her past — behind for good.
Rachel isn't on the road long before she runs out of gas in a town that's not on her map: Nowhere, North Carolina — also known as the town of "Lost and Found." In Nowhere, Rachel is taken in by a spitfire old woman, Catch, who possesses a strange gift of her own: She can bind secrets by baking them into pies. Rachel also meets Catch's neighbor, Ashe, a Southern gentleman with a complicated past, who makes her want to believe in happily-ever-after for the first time in her life.
As she settles into the small town, Rachel hopes her own secrets will stay hidden, but wishes start piling up everywhere Rachel goes. When the consequences threaten to ruin everything she's begun to build in Nowhere, Rachel must come to terms with who she is and what she can do, or risk losing the people she's starting to love — and her chance at happiness — all over again.
Evelyn Tester is sleepwalking through her suburban life — until a late-night phone call startles her awake. Her husband, a prestigious psychiatrist, has been in an accident. And he isn't alone.
Suddenly Evelyn's world isn't as tidy as she thought. And in the midst of it all is Juliette, not only her husband's secret lover but also his patient. If news of the affair were to get out, it would ruin more than just Evelyn's marriage. Although it's a bitter pill for Evelyn to swallow, protecting her family means staying silent — even if, as she begins to discover, the night of the accident has consequences far more dangerous than the unmasking of an affair.
But the more Evelyn learns about Juliette's picture-perfect life — complete with a handsome, unsuspecting husband — the more she yearns for revenge… and satisfaction. Her growing obsession fuels her rage, burning away her complacency. What will be left of her after it flames out?
A brilliant novel from the author of Where'd You Go, Bernadette about a day in the life of Eleanor Flood, forced to abandon her small ambitions and awake to a strange, new future.
Eleanor knows she's a mess. But today, she will tackle the little things. She will shower and get dressed. She will have her poetry and yoga lessons after dropping off her son, Timby. She won't swear. She will initiate sex with her husband, Joe. But before she can put her modest plan into action, life happens. Today, it turns out, is the day Timby has decided to fake sick to weasel his way into his mother's company. It's also the day Joe has chosen to tell his office — but not Eleanor — that he's on vacation. Just when it seems like things can't go more awry, an encounter with a former colleague produces a graphic memoir whose dramatic tale threatens to reveal a buried family secret.
Today Will Be Different is a hilarious, heart-filled story about reinvention, sisterhood, and how sometimes it takes facing up to our former selves to truly begin living.
It was going to be exquisite: a rambling, shingled New England cottage converted into a grand beach inn. Nestled among hydrangeas and swaying dune grasses, this seaside haven would welcome guests on the Connecticut shore. Except the little beach town of Stony Point is no longer feeling like a haven to its residents. Residents including a brooding Jason Barlow, the esteemed architect in charge of the inn's renovation — until a stubborn, grief-induced For Sale sign puts an end to that.
But with a little help from the beach friends, anything is possible. In an effort to save the inn and convince its cherished owner to stay, the friends band together to stage an inn-tervention, shaking up their own lives in the process.
A new season of love, adventure, and heart-healing awaits in the quaint seaside village of Stony Point. So pull up a sand chair and book your stay for a page-turning getaway in The Beach Inn.
Olivia Miller is standing on the porch of her mother and stepfather's plantation style villa in St. Barts. They have been coming here every April for years but she is always thrilled to see the horseshoe shaped bay of Gustavia and white sand of Gouverneur's Beach. This trip should be particularly exciting because she is celebrating her twenty-fifth birthday and hoping that Finn, her boyfriend of four years, will propose.
The only person who won't be here is her father, Sebastian, whom she hasn't seen in twenty years. He's a well-known artist and crisscrosses the globe, painting and living in exotic locations like Kenya and China. When Sebastian unexpectedly walks through the door and floats back into Olivia's life like a piece of bad driftwood she never knew she wanted, she starts to wonder if her world is too narrow. She questions the dreams and the relationship she's always thought she wanted. But there seems to be more to the story than an innocent fatherly visit, and Olivia must decide if love is more important than truth.
Set on St. Barts, the jewel of the Caribbean, Anita Hughes's White Sand, Blue Sea is a heartwarming story about romance and adventure, and most important, about knowing yourself, and what makes you happy.
Recalling Olive Kitteridge in its richness, structure, and complexity, Anything Is Possible explores the whole range of human emotion through the intimate dramas of people struggling to understand themselves and others.
Here are two sisters: One trades self-respect for a wealthy husband while the other finds in the pages of a book a kindred spirit who changes her life. The janitor at the local school has his faith tested in an encounter with an isolated man he has come to help; a grown daughter longs for mother love even as she comes to accept her mother's happiness in a foreign country; and the adult Lucy Barton (the heroine of My Name Is Lucy Barton, the author's celebrated New York Times bestseller) returns to visit her siblings after seventeen years of absence.
Reverberating with the deep bonds of family, and the hope that comes with reconciliation, Anything Is Possible again underscores Elizabeth Strout's place as one of America's most respected and cherished authors.
Six months after Rupert Falkes dies, leaving a grieving widow and five adult sons, an unknown woman sues his estate, claiming she had two sons by him. The Falkes brothers are pitched into turmoil, at once missing their father and feeling betrayed by him. In disconcerting contrast, their mother, Eleanor, is cool and calm, showing preternatural composure.
Eleanor and Rupert had made an admirable life together — Eleanor with her sly wit and generosity, Rupert with his ambition and English charm — and they were proud of their handsome, talented sons: Harry, a brash law professor; Will, a savvy Hollywood agent; Sam, an astute doctor and scientific researcher; Jack, a jazz trumpet prodigy; Tom, a public-spirited federal prosecutor. The brothers see their identity and success as inextricably tied to family loyalty – a loyalty they always believed their father shared. Struggling to reclaim their identity, the brothers find Eleanor's sympathy toward the woman and her sons confounding. Widowhood has let her cast off the rigid propriety of her stifling upbringing, and the brothers begin to question whether they knew either of their parents at all.
A riveting portrait of a family, told with compassion, insight, and wit, The Heirs wrestles with the tangled nature of inheritance and legacy for one unforgettable, patrician New York family. Moving seamlessly through a constellation of rich, arresting voices, The Heirs is a tale out Edith Wharton for the 21st century.
Olivia Morten is perfect. Maybe she's constantly hungry, but her body is to die for. Maybe her high-flying publicist job has taken over her life, but her clients are L.A.'s hottest celebrities. Maybe her husband is never around, but he is a drop-dead-gorgeous doctor. And maybe her past harbors an incredibly embarrassing secret, but no one remembers high school… right?
When Ben Dunn, Olivia's high school arch nemesis and one-time crush, suddenly resurfaces, all of her hard-won perfection begins to unravel. As she finds herself dredging up long-suppressed memories, she is forced to confront the most painful truth of all: sometimes who we become isn't who we really are.
Three years into her graduate studies at a demanding Boston university, the unnamed narrator of this nimbly wry, concise debut finds her one-time love for chemistry is more hypothesis than reality. She's tormented by her failed research — and reminded of her delays by her peers, her advisor, and most of all by her Chinese parents, who have always expected nothing short of excellence from her throughout her life.
But there's another, non-scientific question looming: the marriage proposal from her devoted boyfriend, a fellow scientist, whose path through academia has been relatively free of obstacles, and with whom she can't make a life before finding success on her own. Eventually, the pressure mounts so high that she must leave everything she thought she knew about her future, and herself, behind. And for the first time, she's confronted with a question she won't find the answer to in a textbook: What do I really want?
Over the next two years, this winningly flawed, disarmingly insightful heroine learns the formulas and equations for a different kind of chemistry — one in which the reactions can't be quantified, measured, and analyzed; one that can be studied only in the mysterious language of the heart. Taking us deep inside her scattered, searching mind, here is a brilliant new literary voice that astutely juxtaposes the elegance of science, the anxieties of finding a place in the world, and the sacrifices made for love and family.
Sunshine Mackenzie has it all… until her secrets come to light.
Sunshine Mackenzie is living the dream — she's a culinary star with millions of fans, a line of #1 bestselling cookbooks, and a devoted husband happy to support her every endeavor.
And then she gets hacked.
When Sunshine's secrets are revealed, her fall from grace is catastrophic. She loses the husband, her show, the fans, and her apartment. She's forced to return to the childhood home — and the estranged sister — she's tried hard to forget. But what Sunshine does amid the ashes of her own destruction may well save her life.
In a world where celebrity is a careful construct, Hello, Sunshine is a compelling, funny, and evocative novel about what it means to live an authentic life in an inauthentic age.
Freshly disengaged from her fiance and feeling that life has not turned out quite the way she planned, thirty-year-old Ruth quits her job, leaves town and arrives at her parents' home to find that situation more complicated than she'd realized. Her father, a prominent history professor, is losing his memory and is only erratically lucid. Ruth's mother, meanwhile, is lucidly erratic. But as Ruth's father's condition intensifies, the comedy in her situation takes hold, gently transforming her all her grief.
Told in captivating glimpses and drawn from a deep well of insight, humor, and unexpected tenderness, Goodbye, Vitamin pilots through the loss, love, and absurdity of finding one's footing in this life.
In trendy Silicon Valley, Priya has everything she needs — a loving husband, a career, and a home — but the one thing she wants most is the child she's unable to have. In a Southern Indian village, Asha doesn't have much — raising two children in a tiny hut, she and her husband can barely keep a tin roof over their heads — but she wants a better education for her gifted son. Pressured by her family, Asha reluctantly checks into the Happy Mothers House: a baby farm where she can rent her only asset — her womb — to a childless couple overseas. To the dismay of friends and family, Priya places her faith in a woman she's never met to make her dreams of motherhood come true.
Together, the two women discover the best and the worst that India's rising surrogacy industry has to offer, bridging continents and cultures to bring a new life into the world — and renewed hope to each other.
Madeleine is trapped — by her family's expectations, by her controlling husband, and by her own fears — in an unhappy marriage and a life she never wanted. From the outside, it looks like she has everything, but on the inside, she fears she has nothing that matters.
In Madeleine's memories, her grandmother Margie is the kind of woman she should have been — elegant, reserved, perfect. But when Madeleine finds a diary detailing Margie's bold, romantic trip to Jazz Age Paris, she meets the grandmother she never knew: a dreamer who defied her strict, staid family and spent an exhilarating summer writing in cafés, living on her own, and falling for a charismatic artist.
Despite her unhappiness, when Madeleine's marriage is threatened, she panics, escaping to her hometown and staying with her critical, disapproving mother. In that unlikely place, shaken by the revelation of a long-hidden family secret and inspired by her grandmother's bravery, Madeleine creates her own Parisian summer — reconnecting to her love of painting, cultivating a vibrant circle of creative friends, and finding a kindred spirit in a down-to-earth chef who reminds her to feed both her body and her heart.
Margie and Madeleine's stories intertwine to explore the joys and risks of living life on our own terms, of defying the rules that hold us back from our dreams, and of becoming the people we are meant to be.
Sixty-nine-year-old Arthur Pepper lives a simple life. He gets out of bed at precisely 7:30 a.m., just as he did when his wife, Miriam, was alive. He dresses in the same gray slacks and mustard sweater vest, waters his fern, Frederica, and heads out to his garden.
But on the one-year anniversary of Miriam's death, something changes. Sorting through Miriam's possessions, Arthur finds an exquisite gold charm bracelet he's never seen before. What follows is a surprising and unforgettable odyssey that takes Arthur from London to Paris and as far as India in an epic quest to find out the truth about his wife's secret life before they met — a journey that leads him to find hope, healing, and self-discovery in the most unexpected places.
Featuring an unforgettable cast of characters with big hearts and irresistible flaws, The Curious Charms of Arthur Pepper is a joyous celebration of life's infinite possibilities.
Historical Fiction
In the tradition of The Paris Wife and Mrs. Poe, The Other Einstein offers us a window into a brilliant, fascinating woman whose light was lost in Einstein's enormous shadow. It is the story of Einstein's wife, a brilliant physicist in her own right, whose contribution to the special theory of relativity is hotly debated and may have been inspired by her own profound and very personal insight.
Mitza Maric has always been a little different from other girls. Most 20-year-olds are wives by now, not studying physics at an elite Zurich university with only male students trying to outdo her clever calculations. But Mitza is smart enough to know that, for her, math is an easier path than marriage. And then fellow student Albert Einstein takes an interest in her, and the world turns sideways. Theirs becomes a partnership of the mind and of the heart, but there might not be room for more than one genius in a marriage.
Heartbroken and alone, Boston art curator Sarah West is grieving the recent deaths of her parents and the end of her marriage. Ultra-sensible by nature, she's determined to stay the course to get her life back on track. But fate has something else in mind. While cleaning out her father's closet, she finds a letter from the famous Parisian courtesan Marthe de Florian, dated 1895. The subject? Sarah's great-great-aunt Louisa's death. Legend has it Louisa committed suicide… but this letter implies there's more to that story.
Determined to learn the truth, Sarah, against her nature, impulsively flies to Paris. There she's drawn into the world of her flatmate, the brilliant artist Laurent Chartier. As she delves deep into the glittering Belle Époque to unravel the mystery, Sarah finds that her aunt's story may offer her exactly what she needs to open up to love again.
Following Sarah in the present day and Louisa in the 1890s, this moving novel spans more than a century to tell the stories of two remarkable women.
Cora is a slave on a cotton plantation in Georgia. Life is hell for all the slaves, but especially bad for Cora; an outcast even among her fellow Africans, she is coming into womanhood — where even greater pain awaits. When Caesar, a recent arrival from Virginia, tells her about the Underground Railroad, they decide to take a terrifying risk and escape. Matters do not go as planned — Cora kills a young white boy who tries to capture her. Though they manage to find a station and head north, they are being hunted.
In Whitehead's ingenious conception, the Underground Railroad is no mere metaphor — engineers and conductors operate a secret network of tracks and tunnels beneath the Southern soil. Cora and Caesar's first stop is South Carolina, in a city that initially seems like a haven. But the city's placid surface masks an insidious scheme designed for its black denizens. And even worse: Ridgeway, the relentless slave catcher, is close on their heels. Forced to flee again, Cora embarks on a harrowing flight, state by state, seeking true freedom.
Like the protagonist of Gulliver's Travels, Cora encounters different worlds at each stage of her journey — hers is an odyssey through time as well as space. As Whitehead brilliantly recreates the unique terrors for black people in the pre–Civil War era, his narrative seamlessly weaves the saga of America from the brutal importation of Africans to the unfulfilled promises of the present day. The Underground Railroad is at once a kinetic adventure tale of one woman's ferocious will to escape the horrors of bondage and a shattering, powerful meditation on the history we all share.
From acclaimed author Ellen Marie Wiseman comes a vivid, daring novel about the devastating power of family secrets — beginning in the poignant, lurid world of a Depression-era traveling circus and coming full circle in the transformative 1950s.
On a summer evening in 1931, Lilly Blackwood glimpses circus lights from the grimy window of her attic bedroom. Lilly isn't allowed to explore the meadows around Blackwood Manor. She's never even ventured beyond her narrow room. Momma insists it's for Lilly's own protection, that people would be afraid if they saw her. But on this unforgettable night, Lilly is taken outside for the first time — and sold to the circus sideshow.
More than two decades later, 19-year-old Julia Blackwood has inherited her parents' estate and horse farm. For Julia, home was an unhappy place full of strict rules and forbidden rooms, and she hopes that returning might erase those painful memories. Instead, she becomes immersed in a mystery involving a hidden attic room and photos of circus scenes featuring a striking young girl.
At first, The Barlow Brothers' Circus is just another prison for Lilly. But in this rag-tag, sometimes brutal world, Lilly discovers strength, friendship, and a rare affinity for animals. Soon, thanks to elephants Pepper and JoJo and their handler, Cole, Lilly is no longer a sideshow spectacle but the circus's biggest attraction… until tragedy and cruelty collide. It will fall to Julia to learn the truth about Lilly's fate and her family's shocking betrayal, and find a way to make Blackwood Manor into a place of healing at last.
Moving between Julia and Lilly's stories, Ellen Marie Wiseman portrays two extraordinary, very different women in a novel that, while tender and heartbreaking, offers moments of joy and indomitable hope.
From debut historical novelist Jenni L. Walsh — and just in time for the 50th anniversary of the Oscar award-winning film, Bonnie and Clyde — Becoming Bonnie is the untold story of how wholesome Bonnelyn Parker became half of the infamous Bonnie and Clyde duo!
The summer of 1927 might be the height of the Roaring Twenties, but Bonnelyn Parker is more likely to belt out a church hymn than sling drinks at an illicit juice joint. She's a sharp girl with plans to overcome her family's poverty, provide for herself, and maybe someday marry her boyfriend, Roy Thornton. But when Roy springs a proposal on her, and financial woes jeopardize her ambitions, Bonnelyn finds salvation in an unlikely place: Dallas's newest speakeasy, Doc's.
Living the life of a moll at night, Bonnie remains a wholesome girl by day, engaged to Roy, attending school, and working toward a steady future. When Roy discovers her secret life, he embraces it — perhaps too much, especially when it comes to booze and gambling — she tries to make the pieces fit. Maybe she can have it all: the American Dream, the husband, and the intoxicating allure of jazz music. But her life — like her country — is headed for a crash.
Bonnie Parker is about to meet Clyde Barrow.
London, 1922. It's a cold November morning, the station is windswept and rural, the sky is threatening snow, and the train is late. Vivien Ripple, 20 years old and an ungainly five foot eleven, waits on the platform at Dilberne Halt. She is wealthy and well-bred — only daughter to the founder of Ripple & Co, the nation's top publisher–but plain, painfully awkward, and, perhaps worst of all, intelligent. Nicknamed "the giantess," Vivvie is, in the estimation of most, already a spinster. But she has a plan. That very morning, Vivvie will ride to the city with the express purpose of changing her life forever.
Enter Sherwyn Sexton: charismatic, handsome — if, to his dismay, rather short. He's an aspiring novelist and editor at Ripple & Co whose greatest love is the (similarly handsome, but taller) protagonist of his thriller series. He also has a penchant for pretty young women — single and otherwise. Sherwyn is shocked when his boss's hulking daughter, dressed in a tweed jacket and moth-eaten scarf, strides into his office and asks for his hand in marriage. But his finances are running thin to support his regular dinners on the town, and Vivien's promise to house him in comfort while he writes is simply too good to refuse. What neither of them know is that she is pregnant by another man, and will die in childbirth in just a few months…
With one eye on the present and one on the past, Fay Weldon offers Vivien's fate, along with that of London between World Wars I and II: a city fizzing with change, full of flat-chested flappers, shell-shocked soldiers, and aristocrats clinging to history.
Inventive, warm, playful, and full of Weldon's trademark ironic edge, Before the War is a spellbinding novel from one of the greatest writers of our time.
From the #1 New York Times bestselling author of the smash bestseller Orphan Train, a stunning and atmospheric novel of friendship, passion, and art, inspired by Andrew Wyeth's mysterious and iconic painting Christina's World.
"Later he told me that he'd been afraid to show me the painting. He thought I wouldn't like the way he portrayed me: dragging myself across the field, fingers clutching dirt, my legs twisted behind. The arid moonscape of wheatgrass and timothy. That dilapidated house in the distance, looming up like a secret that won't stay hidden."
To Christina Olson, the entire world was her family's remote farm in the small coastal town of Cushing, Maine. Born in the home her family had lived in for generations, and increasingly incapacitated by illness, Christina seemed destined for a small life. Instead, for more than 20 years, she was host and inspiration for the artist Andrew Wyeth, and became the subject of one of the best known American paintings of the 20th century.
As she did in her beloved smash bestseller Orphan Train, Christina Baker Kline interweaves fact and fiction in a powerful novel that illuminates a little-known part of America's history. Bringing into focus the flesh-and-blood woman behind the portrait, she vividly imagines the life of a woman with a complicated relationship to her family and her past, and a special bond with one of our greatest modern artists.
Told in evocative and lucid prose, A Piece of the World is a story about the burdens and blessings of family history, and how artist and muse can come together to forge a new and timeless legacy.
In October 1947, after a summer long drought, fires break out all along the Maine coast from Bar Harbor to Kittery and are soon racing out of control from town to village. Five months pregnant, Grace Holland is left alone to protect her two toddlers when her husband, Gene, joins the volunteer firefighters. Along with her best friend, Rosie, and Rosie's two young children, Grace watches helplessly as their houses burn to the ground, the flames finally forcing them all into the ocean as a last resort. The women spend the night frantically protecting their children, and in the morning find their lives forever changed: homeless, penniless, awaiting news of their husbands' fate, and left to face an uncertain future in a town that no longer exists. In the midst of this devastating loss, Grace discovers glorious new freedoms — joys and triumphs she could never have expected her narrow life with Gene could contain — and her spirit soars. And then the unthinkable happens — and Grace's bravery is tested as never before.
She made a promise in desperation.
Now it's time to keep it.
Lena Woodward, elegant and poised, has lived a comfortable life among Chicago Society since she immigrated to the US and began a new life at the end of World War II. But now something has resurfaced that Lena cannot ignore: an unfulfilled promise she made long ago that can no longer stay buried.
Driven to renew the quest that still keeps her awake at night, Lena enlists the help of lawyer Catherine Lockhart and private investigator Liam Taggart. Behind Lena's stoic facade are memories that will no longer be contained. She begins to recount a tale, harkening back to her harrowing past in Nazi-occupied Poland, of the bond she shared with her childhood friend Karolina. Karolina was vivacious and beautiful, athletic and charismatic, and Lena has cherished the memory of their friendship her whole life. But there is something about the story that is unfinished, questions that must be answered about what is true and what is not, and what Lena is willing to risk to uncover the past. Has the real story been hidden these many years? And if so, why?
Two girls, coming of age in a dangerous time, bearers of secrets that only they could share.
Just when you think there could not be anything new to ferret out from World War II comes Karolina's Twins, a spellbinding new novel by the bestselling author of Once We Were Brothers and Saving Sophie. In this richly woven tale of love, survival and resilience during some of the darkest hours, the unbreakable bond between girlhood friends will have consequences into the future and beyond.
"All I had known for certain when I came around the hen house that first evening in July and saw my husband trudging into the yard after lifetimes spent away from us, a borrowed bag in his hand and the shadow of grief on his face, was that he had to be protected at all costs from knowing what had happened in his absence. I did not believe he could survive it."
When Major Gryffth Hockaday is called to the front lines of the Civil War, his new bride is left to care for her husband's 300-acre farm and infant son. Placidia, a mere teenager herself living far from her family and completely unprepared to run a farm or raise a child, must endure the darkest days of the war on her own. By the time Major Hockaday returns two years later, Placidia is bound for jail, accused of having borne a child in his absence and murdering it. What really transpired in the two years he was away?
Inspired by a true incident, this saga conjures the era with uncanny immediacy. Amid the desperation of wartime, Placidia sees the social order of her Southern homeland unravel as her views on race and family are transformed. A love story, a story of racial divide, and a story of the South as it fell in the war, The Second Mrs. Hockaday reveals how that generation — and the next — began to see their world anew.
From the dawn of the 20th century to the devastation of World War II, this exhilarating novel of love, war, art, and family gives voice to two extraordinary women and brings to life the true story behind the creation and near destruction of Gustav Klimt's most remarkable paintings.
In the dazzling glitter of 1900 Vienna, Adele Bloch-Bauer — young, beautiful, brilliant, and Jewish — meets painter Gustav Klimt. Wealthy in everything but freedom, Adele embraces Klimt's renegade genius as the two awaken to the erotic possibilities on the canvas and beyond. Though they enjoy a life where sex and art are just beginning to break through the façade of conventional society, the city is also exhibiting a disturbing increase in anti-Semitism, as political hatred foments in the shadows of Adele's coffee house afternoons and cultural salons.
Nearly 40 years later, Adele's niece Maria Altmann is a newlywed when the Nazis invade Austria — and overnight, her beloved Vienna becomes a war zone. When her husband is arrested and her family is forced out of their home, Maria must summon the courage and resilience that is her aunt's legacy if she is to survive and keep her family — and their history — alive.
Will Maria and her family escape the grip of Nazis' grip? And what will become of the paintings that her aunt nearly sacrificed everything for?
Impeccably researched and a "must-read for fans of Kristin Hannah's The Nightingale and Paula McLain's Circling the Sun" (Christina Baker Kline, #1 New York Times bestselling author), Stolen Beauty intertwines the tales of two remarkable women across more than 100 years. It juxtaposes passion and discovery against hatred and despair, and shines a light on our ability to love, to destroy, and above all, to endure.
In the latest masterpiece by Emma Donoghue, bestselling author of Room, an English nurse brought to a small Irish village to observe what appears to be a miracle-a girl said to have survived without food for months-soon finds herself fighting to save the child's life.
Tourists flock to the cabin of 11-year-old Anna O'Donnell, who believes herself to be living off manna from heaven, and a journalist is sent to cover the sensation. Lib Wright, a veteran of Florence Nightingale's Crimean campaign, is hired to keep watch over the girl.
Written with all the propulsive tension that made Room a huge bestseller, The Wonder works beautifully on many levels — a tale of two strangers who transform each other's lives, a powerful psychological thriller, and a story of love pitted against evil.
She took 1930s New York by storm, working her way up writing copy for R.H. Macy's to become the highest paid advertising woman in the country. It was a job that, she says, "in some ways saved my life, and in other ways ruined it."
Now it's the last night of 1984 and Lillian, 85 years old but just as sharp and savvy as ever, is on her way to a party. It's chilly enough out for her mink coat and Manhattan is grittier now — her son keeps warning her about a subway vigilante on the prowl — but the quick-tongued poetess has never been one to scare easily. On a walk that takes her over 10 miles around the city, she meets bartenders, bodega clerks, security guards, criminals, children, parents, and parents-to-be, while reviewing a life of excitement and adversity, passion and heartbreak, illuminating all the ways New York has changed — and has not.
A love letter to city life in all its guts and grandeur, Lillian Boxfish Takes a Walk by Kathleen Rooney paints a portrait of a remarkable woman across the canvas of a changing America: from the Jazz Age to the onset of the AIDS epidemic; the Great Depression to the birth of hip-hop.
Lillian figures she might as well take her time. For now, after all, the night is still young.
A girl as beautiful as Simonetta Cattaneo never wants for marriage proposals in 15th century Italy, but she jumps at the chance to marry Marco Vespucci. Marco is young, handsome, and well-educated. Not to mention he is one of the powerful Medici family's favored circle.
Even before her marriage with Marco is set, Simonetta is swept up into Lorenzo and Giuliano de' Medici's glittering circle of politicians, poets, artists, and philosophers. The men of Florence — most notably the rakish Giuliano de' Medici — become enthralled with her beauty. That she is educated and an ardent reader of poetry makes her more desirable and fashionable still. But it is her acquaintance with a young painter, Sandro Botticelli, which strikes her heart most. Botticelli immediately invites Simonetta, newly proclaimed the most beautiful woman in Florence, to pose for him. As Simonetta learns to navigate her marriage, her place in Florentine society, and the politics of beauty and desire, she and Botticelli develop a passionate intimacy, one that leads to her immortalization in his masterpiece, The Birth of Venus.
Alyssa Palombo's The Most Beautiful Woman in Florence vividly captures the dangerous allure of the artist-and-muse bond with candor and unforgettable passion.
Meet Ottie Lee Henshaw, a startling, challenging beauty in small-town Indiana. Quick of mind, she navigates a stifling marriage, a lecherous boss, and on one day in the summer of 1930 an odyssey across the countryside to witness a dark and fearful celebration.
Meet Calla Destry, a determined young woman desperate to escape the violence of her town and to find the lover who has promised her a new life.
On this day, the countryside of Jim Crow-era Indiana is no place for either. It is a world populated by frenzied demagogues and crazed revelers, by marauding vigilantes and grim fish suppers, by possessed blood hounds and, finally, by the Ku Klux Klan itself. Reminiscent of the works of Louise Erdrich, Edward P. Jones, and Marilynne Robinson, The Evening Road is the story of two remarkable women on the move through an America riven by fear and hatred, and eager to flee the secrets they have left behind.
Mesmerizing and romantic, Stars Over Clear Lake transports readers to the Surf Ballroom, where musical acts became legends in the 1940s and which holds the key to one woman's deepest secret.
Lorraine Kindred's most cherished memories are of the Surf Ballroom, the place where youth lost themselves to the brassy sounds and magnetic energy of the big band swing, where boys spent their last nights before shipping off to war — and where Lorraine herself was swept away by a star-crossed romance.
Returning to the ballroom for the first time in decades, Lorraine enters a dazzling world she thought long vanished. But as the sparkling past comes to life, so does the fateful encounter that forced her to choose between her heart and her duty all those years ago — and Lorraine must face the secret she's buried ever since. Along the way, she'll rediscover herself, her passion, and her capacity for resilience.
Set during the 1940s and the present and inspired by a real-life ballroom, Loretta Ellsworth's Stars Over Clear Lake is a moving story of forbidden love, lost love, everlasting love — and self love.
From the New York Times bestselling author of The Dressmaker and A Touch of Stardust, comes a Hollywood coming-of-age novel, in which Ingrid Bergman's affair with Roberto Rossellini forces her biggest fan to reconsider everything she was raised to believe.
In 1950, Ingrid Bergman — already a major star after movies like Casablanca and Joan of Arc — has a baby out of wedlock with her Italian lover, film director Roberto Rossellini. Previously held up as an icon of purity, Bergman's fall shocked her legions of American fans.
Growing up in Hollywood, Jessica Malloy watches as her PR executive father helps make Ingrid a star at Selznick Studio. Over years of fleeting interactions with the actress, Jesse comes to idolize Ingrid, who she considered not only the epitome of elegance and integrity, but also the picture-perfect mother, an area where her own difficult mom falls short.
In a heated era of McCarthyism and extreme censorship, Ingrid's affair sets off an international scandal that robs 17-year-old Jesse of her childhood hero. When the stress placed on Jesse's father begins to reveal hidden truths about the Malloy family, Jesse's eyes are opened to the complex realities of life — and love.
Beautifully written and deeply moving, The Hollywood Daughter is an intimate novel of self-discovery that evokes a Hollywood sparkling with glamour and vivid drama.
Inspired by the real story of investigator Kate Warne, this spirited novel follows the detective's rise during one of the nation's times of crisis, bringing to life a fiercely independent woman whose forgotten triumphs helped sway the fate of the country.
With no money and no husband, Kate Warne finds herself with few choices. The streets of 1856 Chicago offer a desperate widow mostly trouble and ruin — unless that widow has a knack for manipulation and an unusually quick mind. In a bold move that no other woman has tried, Kate convinces the legendary Allan Pinkerton to hire her as a detective.
Battling criminals and coworkers alike, Kate immerses herself in the dangerous life of an operative, winning the right to tackle some of the agency's toughest investigations. But is the woman she's becoming — capable of any and all lies, swapping identities like dresses — the true Kate? Or has the real disguise been the good girl she always thought she was?
From acclaimed author Tim Pears, the first novel in a sweeping historical trilogy, beginning in rural, pre-WWI England.
Somerset, 1911. The forces of war are building across Europe, but this pocket of England, where the rhythms of lives are dictated by the seasons and the land, remains untouched. Albert Sercombe is a farmer on Lord Prideaux's estate and his eldest son, Sid, is underkeeper to the head gamekeeper. His son, Leo, a talented rider, grows up alongside the master's spirited daughter, Charlotte — a girl who shoots and rides, much to the surprise of the locals. In beautiful, pastoral writing, The Horseman tells the story of a family, a community, and the landscape they come from.
The Horseman is a return to the world invoked in Pears' first award-winning, extravagantly praised novel, In the Place of Fallen Leaves. It is the first book of a trilogy that will follow Leo away from the estate and into the First World War and beyond. Exquisitely, tenderly written, this is immersive, transporting historical fiction at its finest.
An epic account of one remarkable woman's quest for justice from the New York Times bestselling author of The Widow of the South and A Separate Country.
In the years following the Civil War, Mariah Reddick, former slave to Carrie McGavock — the "Widow of the South" — has quietly built a new life for herself as a midwife to the women of Franklin, Tennessee. But when her ambitious, politically minded grown son, Theopolis, is murdered, Mariah — no stranger to loss — finds her world once more breaking apart. How could this happen? Who wanted him dead?
Mariah's journey to uncover the truth leads her to unexpected people — including George Tole, a recent arrival to town, fleeing a difficult past of his own — and forces her to confront the truths of her own past. Brimming with the vivid prose and historical research that has won Robert Hicks recognition as a "master storyteller" (San Francisco Chronicle).
The highly anticipated new standalone novel from Martin Cruz Smith, whom The Washington Post has declared "that uncommon phenomenon: a popular and well-regarded crime novelist who is also a writer of real distinction," The Girl from Venice is a suspenseful World War II love story set against the beauty, mystery, and danger of occupied Venice.
Venice, 1945. The war may be waning, but the city known as La Serenissima is still occupied and the people of Italy fear the power of the Third Reich. One night, under a canopy of stars, a fisherman named Cenzo comes across a young woman's body floating in the lagoon and soon discovers that she is still alive and in trouble.
Born to a wealthy Jewish family, Giulia is on the run from the Wehrmacht SS. Cenzo chooses to protect Giulia rather than hand her over to the Nazis. This act of kindness leads them into the world of Partisans, random executions, the arts of forgery and high explosives, Mussolini's broken promises, the black market and gold, and, everywhere, the enigmatic maze of the Venice Lagoon.
The Girl from Venice is a thriller, a mystery, and a retelling of Italian history that will take your breath away. Most of all it is a love story.
Romantic Thrillers
Desperate to escape her kidnappers, Kody Cameron can turn to only one man… and he's holding a gun. Outnumbered and trapped in the deadly Everglades, she has little recourse, but something in this captor's eyes makes her believe she can trust him. Does she dare to take the risk?
Undercover agent Nick Connolly has met Kody before and knows she might very well blow his cover. Though determined to maintain his facade, he can't let Kody die. He won't. And his decision to change his own rules of law and order are about to make all hell break loose.
Her name is Summer, as beautiful and occasionally fierce as her name suggests. Her past has just come back to haunt her, and suddenly she's not sure who she can trust. Her longtime confidantes Falcone and Raeg seem to have Summer's best interests at heart… but it's clear that their desire for her still burns between them. Can they find a way to keep Summer safe — or will a bitter rivalry stand in their way?
Falcone and Raeg need to work together, now more than ever, if they intend to protect Summer from an old enemy who knows her dangerous secret. When Summer's identity as a sweet, Southern socialite gets out, the two men must find a way to draw out the ruthless assassin on her trail… and keep their illicit romance with her under wraps. But some passions are so intense they can't remain hidden. What are Falcone and Raeg willing to risk for the woman they both crave like no other, in Intense Pleasure, the next Bound Hearts novel from #1 New York Times bestselling author Lora Leigh.
Everything's hotter in Texas…
When Marine Force Recon Captain Cullen Loughman learns that his father's been kidnapped, he will do whatever it takes to find him. In order to achieve his mission, Cullen will need to team up with the best of the best?someone who just happens to be the most stunning woman he's ever laid eyes on…
This isn't the first rodeo for ex-Air Force pilot Mia Carter. Still, Cullen's bad-boy good looks and charm are distracting her from duty… and it appears that the feeling is mutual.
As Mia and Cullen make their descent into a dark, dangerous world, their attraction reaches the boiling point. But is their desire worth the risk when a ruthless enemy is waiting in the wings? Or will their Lone Star love conquer all in The Protector?
New York Times bestselling author Elle James's chilling romance brings together a billionaire and his beautiful bodyguard!
In a Gothic mansion on a windy coast, former soldier Dixie Reeves and her client, billionaire Andrew Stratford, are in grave danger. The single dad has hired her to help him protect his daughter from a mysterious threat. As their enemy closes in, even tough-as-nails Dixie has to hold her nerve… and keep her guard up to stop herself from falling for Andrew and his adorable little girl. The long nights pass, and Dixie and her handsome boss can't deny they're barreling toward the kind of love that changes lives. That is, if they can somehow keep their instant family safe from the danger at the door!
Her power-hungry husband takes pleasure in her pain, but she's done playing the victim.
Three years ago, ex-operative Sophie Jordan made the mistake of falling in love — and marrying — her target. Now she's paying for it tenfold. Her husband might be one of the sexiest men alive, but he's also a psychopath. She's been a virtual prisoner, and the time has come for retribution — and escape.
Undercover agent Malcolm Gunnison has his orders: Get intel from Sophie's arms-dealer husband, then kill him. He plans to get rid of her, too, if she gets in his way, but he's unprepared when she gets under his skin instead. Whose side is she on? And what is she hiding behind those mesmerizing eyes?
Sophie vowed to never fall for another man again, but this sexy undercover agent is different. With danger mounting, can Malcolm and Sophie trust each other — and their growing passion — enough to get out of this operation alive?
Exposed by Rhonda Pollero
First comes love, then comes fear…
After a whirlwind romance, Darby Hayes Grisom married the man of her dreams. Smart, handsome, ambitious — Sean was everything she always thought she wanted. Little did she know that one year later that dream would turn into her worst nightmare. Sean is moody, angry, violent. Violent enough to kill. When Darby realizes she's pregnant she knows Sean will never let her go.
Attorney Jack Kavanaugh is the only person Darby can trust to help her with her plan to save herself and her baby. But the deeper Jack gets involved in protecting Darby, the deeper the feelings between them become. A complication Darby can't afford — because her husband is watching their every move and he'll do anything to get her — and their baby — back.
Holly Chambless is tired of being the squeaky clean daughter of Lagrange's holier-than-thou mayor. When her father is charged with corruption, she realizes that her whole life's been a lie. Now's her chance to do all the things she never dared, like scoring a job at a bar where reputations go to die, or reconnecting with the biker who sparked a secret hunger in her all those years ago. Holly isn't a wide-eyed girl anymore — and this time she wants a taste of what has always been denied.
Killian "Uptown" Chenier has no time for stuck-up princesses. He likes fast bikes and wild sex. Sure, he remembers Holly. He sent her running with a wicked smile and a lesson about prying eyes. And sure, she's grown up smoking-hot, with a body he'd like to personally desecrate. But Devil's Keepers business is real and intense. Her daddy stole from the club, leaving his pretty blonde daughter a walking target. And when Uptown takes aim at what he wants, he never misses.
Gone by Elisabeth Naughton
Three years ago, Alec McClane and Raegan Devereaux lived every parent's worst nightmare: Their one-year-old daughter, Emma, was abducted from a park when Alec turned his back for just a moment. Emma was never found, and presumed dead. The crushing trauma, plus Alec's unbearable guilt, ended the couple's marriage.
Now a four-year-old girl matching Emma's profile is found wandering a local park. Alec and Raegan are heartbroken to discover she's not their daughter but are newly motivated to find closure… and each secretly feels desperate to be in the other's presence again.
Alec suspects his vengeful biological father is behind Emma's disappearance. But as Raegan investigates other abductions in the area, she sees a pattern—and begins to wonder if Emma's kidnapping is actually linked to something more sinister.
As Alec and Raegan race to uncover the truth, a long-burning spark rekindles into smoldering passion, and they realize they need each other now more than ever.
It's all part of his sick game. A game he's been planning for an entire decade. Now everything is perfect: One woman and one man have been selected. They used to be a couple — and they can no longer stand one another. They are the perfect victims. He doesn't intend for the game to be easy. He wants to push them to the brink of insanity, to make his hunt real…
Lara and Noah have been captured and dumped into a massive wooded area. There's only one rule in this fatal game: They will have 72 hours to find a way out before a sadistic serial killer begins his hunt . . .But what he never could have expected was the explosive passion that ignites between the two ex-lovers—one that makes them strong. Fierce. And determined to do whatever it takes to escape—and to survive.
Dubbed the "Sex Doctor" on his local radio show, psychologist Donathan James advises callers on their sexual issues. With his gorgeous and brilliant neurosurgeon wife, Sydney, at home and women flirting with the hot doctor everywhere he goes, Donathan is living the high life. But when he wakes up naked and drugged in a hotel room, with no memory of the evening before, the doctor suddenly has problems of his own.
Soon, Donathan's sexy stalker is sending him photographic evidence of what they did that night, turning up in his office to rant about her unstable past, and demanding they meet again and again. All Donathan wants is his life back — and for his wife not to find out. But when the relentless stranger goes too far, it leads him to discover his beloved wife has secrets of her own. Now, to save their marriage, Mr. and Mrs. James will have to hold on tight to survive the bumpiest ride of their lives.
Classics
The last novel Ernest Hemingway saw published, The Old Man and the Sea has proved itself to be one of the enduring works of American fiction. It is the story of an old Cuban fisherman and his supreme ordeal: a relentless, agonizing battle with a giant marlin far out in the Gulf Stream. Using the simple, powerful language of a fable, Hemingway takes the timeless themes of courage in the face of defeat and personal triumph won from loss and transforms them into a magnificent 20th-century classic.
Animal Farm is the most famous by far of all 20th-century political allegories. Its account of a group of barnyard animals who revolt against their vicious human master, only to submit to a tyranny erected by their own kind, can fairly be said to have become a universal drama. Orwell is one of the very few modern satirists comparable to Jonathan Swift in power, artistry, and moral authority; in animal farm his spare prose and the logic of his dark comedy brilliantly highlight his stark message.
Taking as his starting point the betrayed promise of the Russian Revolution, Orwell lays out a vision that, in its bitter wisdom, gives us the clearest understanding we possess of the possible consequences of our social and political acts.
A controversial tale of friendship and tragedy during the Great Depression.
Over 75 years since its first publication, Steinbeck's tale of commitment, loneliness, hope, and loss remains one of America's most widely read and taught novels. An unlikely pair, George and Lennie, two migrant workers in California during the Great Depression, grasp for their American Dream. They hustle work when they can, living a hand-to-mouth existence. For George and Lennie have a plan: to own an acre of land and a shack they can call their own. When they land jobs on a ranch in the Salinas Valley, the fulfillment of their dream seems to be within their grasp. But even George cannot guard Lennie from the provocations, nor predict the consequences of Lennie's unswerving obedience to the things George taught him.
Of Mice and Men represents an experiment in form, which Steinbeck described as "a kind of playable novel, written in a novel form but so scened and set that it can be played as it stands." A rarity in American letters, it achieved remarkable success as a novel, a Broadway play, and three acclaimed films.
Ray Bradbury's internationally acclaimed novel Fahrenheit 451 is a masterwork of 20th-century literature set in a bleak, dystopian future.
Guy Montag is a fireman. In his world, where television rules and literature is on the brink of extinction, firemen start fires rather than put them out. His job is to destroy the most illegal of commodities, the printed book, along with the houses in which they are hidden.
Montag never questions the destruction and ruin his actions produce, returning each day to his bland life and wife, Mildred, who spends all day with her television "family." But then he meets an eccentric young neighbor, Clarisse, who introduces him to a past where people didn't live in fear and to a present where one sees the world through the ideas in books instead of the mindless chatter of television.
When Mildred attempts suicide and Clarisse suddenly disappears, Montag begins to question everything he has ever known. He starts hiding books in his home, and when his pilfering is discovered, the fireman has to run for his life.
The exemplary novel of the Jazz Age, F. Scott Fitzgeralds' third book, The Great Gatsby (1925), stands as the supreme achievement of his career. T. S. Eliot read it three times and saw it as the "first step" American fiction had taken since Henry James; H. L. Mencken praised "the charm and beauty of the writing," as well as Fitzgerald's sharp social sense; and Thomas Wolfe hailed it as Fitzgerald's "best work" thus far. The story of the fabulously wealthy Jay Gatsby and his love for the beautiful Daisy Buchanan, of lavish parties on Long Island at a time when, The New York Times remarked, "gin was the national drink and sex the national obsession," it is an exquisitely crafted tale of America in the 1920s that resonates with the power of myth. A novel of lyrical beauty yet brutal realism, of magic, romance, and mysticism, The Great Gatsby is one of the great classics of 20th-century literature.
Pecola Breedlove, a young black girl, prays every day for beauty. Mocked by other children for the dark skin, curly hair, and brown eyes that set her apart, she yearns for normalcy, for the blond hair and blue eyes that she believes will allow her to finally fit in. Yet as her dream grows more fervent, her life slowly starts to disintegrate in the face of adversity and strife.
A powerful examination of our obsession with beauty and conformity, Toni Morrison's virtuosic first novel asks powerful questions about race, class, and gender with the subtlety and grace that have always characterized her writing.
Lord of the Flies remains as provocative today as when it was first published in 1954, igniting passionate debate with its startling, brutal portrait of human nature. Though critically acclaimed, it was largely ignored upon its initial publication. Yet soon it became a cult favorite among both students and literary critics who compared it to J.D. Salinger's The Catcher in the Rye in its influence on modern thought and literature.
William Golding's compelling story about a group of very ordinary small boys marooned on a coral island has become a modern classic. At first it seems as though it is all going to be great fun; but the fun before long becomes furious and life on the island turns into a nightmare of panic and death. As ordinary standards of behaviour collapse, the whole world the boys know collapses with them — the world of cricket and homework and adventure stories — and another world is revealed beneath, primitive and terrible. Labeled a parable, an allegory, a myth, a morality tale, a parody, a political treatise, even a vision of the apocalypse, Lord of the Flies has established itself as a true classic.
Aldous Huxley's tour de force, Brave New World is a darkly satiric vision of a "utopian" future — where humans are genetically bred and pharmaceutically anesthetized to passively serve a ruling order. A powerful work of speculative fiction that has enthralled and terrified readers for generations, it remains remarkably relevant to this day as both a warning to be heeded as we head into tomorrow and as thought-provoking, satisfying entertainment.
First published in 1899, this beautiful, brief novel so disturbed critics and the public that it was banished for decades afterward. Now widely read and admired, The Awakening has been hailed as an early vision of woman's emancipation. This sensuous book tells of a woman's abandonment of her family, her seduction, and her awakening to desires and passions that threaten to consume her.
Originally entitled A Solitary Soul, this portrait of 28-year-old Edna Pontellier is a landmark in American fiction, rooted firmly in the Romantic tradition of Herman Melville and Emily Dickinson. Here a woman engaged in self-discovery turns away from convention and society and toward the primal, irresistibly attracted to nature and the senses. The Awakening, Kate Chopin's last novel, has been praised by Edmund Wilson as "beautifully written." And Willa Cather described its style as "exquisite," "sensitive," and "iridescent."
One of the most important and enduring books of the 20th century, Their Eyes Were Watching God brings to life a Southern love story with the wit and pathos found only in the writing of Zora Neale Hurston. Out of print for almost 30 years — due largely to initial audiences' rejection of its strong black female protagonist — Hurston's classic has since its 1978 reissue become perhaps the most widely read and highly acclaimed novel in the canon of African-American literature.
The classic story of a boy who makes his own rules and the small Missouri town where he and his friends experience the adventures of a lifetime.
Filled with schoolyard pranks, buried treasures, spooky caves, secret gangs, and grave robbers, The Adventures of Tom Sawyer is entertainment of the highest order. The clever schemes of its eponymous hero — from tricking his friends into completing his chores to sneaking into his own funeral — are the stuff of legend, and the cast of characters, including Huckleberry Finn, Becky Thatcher, Aunt Polly, and the Widow Douglas, is one of the most recognizable in American literature.
A tale of friendship, fun, and intrigue that celebrates the rural life Mark Twain knew as a boy growing up on the Mississippi River, The Adventures of Tom Sawyer mixes good-natured humor with thoughtful consideration of serious issues such as race, religion, and the strictures of adult life. Amusing and insightful for readers of all ages, it is one of the most enduring novels in American literature.
In the most famous gothic horror story ever told, Shelley confronts the limitations of science, the nature of human cruelty, and the pathway to forgiveness. 'The rain pattered dismally against the panes, and my candle was nearly burnt out, when, by the glimmer of the half-extinguished light, I saw the dull yellow eye of the creature open…' Victor Frankenstein's monster is stitched together from the limbs of the dead, taken from 'the dissecting room and the slaughter-house'. The result is a grotesque being who, rejected by his maker and starved of human companionship, sets out on a journey to seek his revenge. In the most famous gothic horror story ever told, Shelley confronts the limitations of science, the nature of human cruelty and the pathway to forgiveness.
Begun when Mary Shelley was only 18 years old and published two years later, this chilling tale of a young scientist's desire to create life — and the consequences of that creation — still resonates today.
The Picture of Dorian Gray scandalized readers when it was first published in 1890. Written in Wilde's signature style, the story has gone on to become an enduring tale of man's hubris and narcissism.
The well-known artist Basil Hallward meets the young Dorian Gray in the stately London home of his aunt, Lady Brandon. Basil becomes immediately infatuated with Dorian, who is cultured, wealthy, and remarkably beautiful. Such beauty, Basil believes, is responsible for a new mode of art, and he decides to paint a portrait of the young man. While finishing the painting, Basil reluctantly introduces Dorian to his friend Lord Henry Wotton, a man known for scandal and exuberance. Wotton inspires Dorian to live life through the senses, to feel beauty in everyday experience. Dorian becomes enthralled by Wotton's ideas, and more so becomes obsessed with remaining young and beautiful. He expresses a desire to sell his soul and have the portrait of him age, while he, the man, stays eternally young.
A tragic story of hedonism and desire, The Picture of Dorian Gray is Oscar Wilde's only published novel.
"Mountain," Baldwin said, "is the book I had to write if I was ever going to write anything else." Go Tell It On The Mountain, first published in 1953, is Baldwin's first major work, a novel that has established itself as an American classic. With lyrical precision, psychological directness, resonating symbolic power, and a rage that is at once unrelenting and compassionate, Baldwin chronicles a 14-year-old boy's discovery of the terms of his identity as the stepson of the minister of a storefront Pentecostal church in Harlem one Saturday in March of 1935. Baldwin's rendering of his protagonist's spiritual, sexual, and moral struggle of self-invention opened new possibilities in the American language and in the way Americans understand themselves.
1984 by George Orwell
In 1984, London is a grim city where Big Brother is always watching you and the Thought Police can practically read your mind. Winston is a man in grave danger for the simple reason that his memory still functions. Drawn into a forbidden love affair, Winston finds the courage to join a secret revolutionary organization called The Brotherhood, dedicated to the destruction of the Party. Together with his beloved Julia, he hazards his life in a deadly match against the powers that be.
Which of these books would you recommend? Share in the comments!
Want access to free & bargain ebooks? Sign up for BookBub here.
Comments