While we love the amount of exciting new releases we're greeted with each year, it's also easy to miss some great books along the way. To remedy that, we've compiled some of the best books of the past few years, from 2014 through 2017. Featuring historical fiction, thrillers, romance, women's fiction, and more, these are the best fiction books that made a splash in each respective year. Prepare to watch your reading list grow! Publishers' descriptions included.
2014
From the highly acclaimed, multiple award-winning Anthony Doerr, the beautiful, stunningly ambitious instant New York Times bestseller about a blind French girl and a German boy whose paths collide in occupied France as both try to survive the devastation of World War II.
Marie-Laure lives with her father in Paris near the Museum of Natural History, where he works as the master of its thousands of locks. When she is six, Marie-Laure goes blind, and her father builds a perfect miniature of their neighborhood so she can memorize it by touch and navigate her way home. When she is 12, the Nazis occupy Paris, and father and daughter flee to the walled citadel of Saint-Malo, where Marie-Laure's reclusive great-uncle lives in a tall house by the sea. With them they carry what might be the museum's most valuable and dangerous jewel.
In a mining town in Germany, the orphan Werner grows up with his younger sister, enchanted by a crude radio they find. Werner becomes an expert at building and fixing these crucial new instruments, a talent that wins him a place at a brutal academy for Hitler Youth, then a special assignment to track the resistance. More and more aware of the human cost of his intelligence, Werner travels through the heart of the war and, finally, into Saint-Malo, where his story and Marie-Laure's converge.
Doerr's "stunning sense of physical detail and gorgeous metaphors" (San Francisco Chronicle) are dazzling. Deftly interweaving the lives of Marie-Laure and Werner, he illuminates the ways, against all odds, people try to be good to one another. Ten years in the writing, a National Book Award finalist, All the Light We Cannot See is a magnificent, deeply moving novel from a writer "whose sentences never fail to thrill" (Los Angeles Times).
"It's that moment about two months in, when you think you've finally got a handle on the place. Everything clicks and it all feels within your grasp… at that moment the place feels entirely yours. It's the briefest, purest euphoria."
From the critically-acclaimed author of Father of the Rain comes a breathtaking novel about three gifted and groundbreaking anthropologists of the '30s bound together by an all-consuming passion. For years, English anthropologist Andrew Bankson has been alone in the field studying the Kiona tribe of Papua New Guinea. Haunted by the memory of his brother's public suicide, and increasingly infuriated with and isolated by his research, Bankson is on the verge of killing himself when a chance meeting with colleagues, the controversial and consummate Nell Stone and her wry Australian husband Fen, pulls him back from the brink. Nell and Fen have just finished their studies of the bloodthirsty Mumbanyo and, in spite of Nell's ill health, the couple is ravenous for another new discovery. Together with Bankson they set out to uncover the Tam, a local tribe with an almost mythic existence. As the trio settle with the tribe in their paradisiacal surroundings, inspiration flows and mutual affections swell. In the midst of this new, unchartered territory, Nell, Bankson, and Fen must learn not only to adapt to their invigorating present, but to also confront their complicated and haunted pasts.
Set between two World Wars, and based on the adventures of revolutionary anthropologist Margaret Mead, Euphoria is a luminous and remarkable story of the power of possibility, imagination, and memory, from accomplished author Lily King.
From the author of the acclaimed Gould's Book of Fish, a magisterial novel of love and war that traces the life of one man from World War II to the present.
 
August, 1943: Australian surgeon Dorrigo Evans is haunted by his affair with his uncle's young wife two years earlier. His life, in a brutal Japanese POW camp on the Thai-Burma Death Railway, is a daily struggle to save the men under his command. Until he receives a letter that will change him forever.
A savagely beautiful novel about the many forms of good and evil, of truth and transcendence, as one man comes of age, prospers, only to discover all that he has lost.
It is 1922, and London is tense. Ex-servicemen are disillusioned; the out-of-work and the hungry are demanding change. And in South London, in a genteel Camberwell villa — a large, silent house now bereft of brothers, husband, and even servants — life is about to be transformed as impoverished widow Mrs. Wray and her spinster daughter, Frances, are obliged to take in lodgers.
With the arrival of Lilian and Leonard Barber, a modern young couple of the "clerk class," the routines of the house will be shaken up in unexpected ways. Little do the Wrays know just how profoundly their new tenants will alter the course of Frances's life — or, as passions mount and frustration gathers, how far-reaching, and how devastating, the disturbances will be.
Short-listed for the Man Booker Prize three times, Sarah Waters has earned a reputation as one of our greatest writers of historical fiction, and here she has delivered again. A love story, a tension-filled crime story, and a beautifully atmospheric portrait of a fascinating time and place, The Paying Guests is Sarah Waters's finest achievement yet.
Lila by Marilynne Robinson
Marilynne Robinson, one of the greatest novelists of our time, returns to the town of Gilead in an unforgettable story of a girlhood lived on the fringes of society in fear, awe, and wonder.
Lila, homeless and alone after years of roaming the countryside, steps inside a small-town Iowa church — the only available shelter from the rain — and ignites a romance and a debate that will reshape her life. She becomes the wife of a minister, John Ames, and begins a new existence while trying to make sense of the life that preceded her newfound security.
Neglected as a toddler, Lila was rescued by Doll, a canny young drifter, and brought up by her in a hardscrabble childhood. Together they crafted a life on the run, living hand to mouth with nothing but their sisterly bond and a ragged blade to protect them. Despite bouts of petty violence and moments of desperation, their shared life was laced with moments of joy and love. When Lila arrives in Gilead, she struggles to reconcile the life of her makeshift family and their days of hardship with the gentle Christian worldview of her husband which paradoxically judges those she loves.
Revisiting the beloved characters and setting of Robinson's Pulitzer Prize-winning Gilead and Home, a National Book Award finalist, Lila is a moving expression of the mysteries of existence that is destined to become an American classic.
Following a terrible fight with her mother over her boyfriend, 15-year-old Holly Sykes slams the door on her family and her old life. But Holly is no typical teenage runaway: A sensitive child once contacted by voices she knew only as "the radio people," Holly is a lightning rod for psychic phenomena. Now, as she wanders deeper into the English countryside, visions and coincidences reorder her reality until they assume the aura of a nightmare brought to life.
For Holly has caught the attention of a cabal of dangerous mystics — and their enemies. But her lost weekend is merely the prelude to a shocking disappearance that leaves her family irrevocably scarred. This unsolved mystery will echo through every decade of Holly's life, affecting all the people Holly loves — even the ones who are not yet born.
A Cambridge scholarship boy grooming himself for wealth and influence, a conflicted father who feels alive only while reporting on the war in Iraq, a middle-aged writer mourning his exile from the bestseller list — all have a part to play in this surreal, invisible war on the margins of our world. From the medieval Swiss Alps to the nineteenth-century Australian bush, from a hotel in Shanghai to a Manhattan townhouse in the near future, their stories come together in moments of everyday grace and extraordinary wonder.
Rich with character and realms of possibility, The Bone Clocks is a kaleidoscopic novel that begs to be taken apart and put back together by a writer The Washington Post calls "the novelist who's been showing us the future of fiction."
An elegant conjurer of interconnected tales, a genre-bending daredevil, and a master prose stylist, David Mitchell has become one of the leading literary voices of his generation. His hypnotic new novel, The Bone Clocks, crackles with invention and wit and sheer storytelling pleasure — it is fiction at its most spellbinding.
Phil Klay's Redeployment takes readers to the frontlines of the wars in Iraq and Afghanistan, asking us to understand what happened there, and what happened to the soldiers who returned. Interwoven with themes of brutality and faith, guilt and fear, helplessness and survival, the characters in these stories struggle to make meaning out of chaos.
In "Redeployment", a soldier who has had to shoot dogs because they were eating human corpses must learn what it is like to return to domestic life in suburbia, surrounded by people "who have no idea where Fallujah is, where three members of your platoon died." In "After Action Report", a Lance Corporal seeks expiation for a killing he didn't commit, in order that his best friend will be unburdened. A Morturary Affairs Marine tells about his experiences collecting remains — of US and Iraqi soldiers both. A chaplain sees his understanding of Christianity, and his ability to provide solace through religion, tested by the actions of a ferocious Colonel. And in the darkly comic "Money as a Weapons System", a young Foreign Service Officer is given the absurd task of helping Iraqis improve their lives by teaching them to play baseball. These stories reveal the intricate combination of monotony, bureaucracy, comradeship, and violence that make up a soldier's daily life at war, and the isolation, remorse, and despair that can accompany a soldier's homecoming.
Redeployment is poised to become a classic in the tradition of war writing. Across nations and continents, Klay sets in devastating relief the two worlds a soldier inhabits: one of extremes and one of loss. Written with a hard-eyed realism and stunning emotional depth, this work marks Phil Klay as one of the most talented new voices of his generation.
From one of contemporary literature's bestselling, critically acclaimed, and beloved authors: a "luminous" novel (Jennifer Egan, The New York Times Book Review) about a fiercely compelling young widow navigating grief, fear, and longing, and finding her own voice — "heartrendingly transcendant" (The New York Times, Janet Maslin).
Set in Wexford, Ireland, Colm Tóibín's magnificent seventh novel introduces the formidable, memorable, and deeply moving Nora Webster. Widowed at 40, with four children and not enough money, Nora has lost the love of her life, Maurice, the man who rescued her from the stifling world to which she was born. And now she fears she may be sucked back into it. Wounded, selfish, strong-willed, clinging to secrecy in a tiny community where everyone knows your business, Nora is drowning in her own sorrow and blind to the suffering of her young sons, who have lost their father. Yet she has moments of stunning insight and empathy, and when she begins to sing again, after decades, she finds solace, engagement, a haven — herself.
Six days ago, astronaut Mark Watney became one of the first people to walk on Mars.
Now, he's sure he'll be the first person to die there.
After a dust storm nearly kills him and forces his crew to evacuate while thinking him dead, Mark finds himself stranded and completely alone with no way to even signal Earth that he's alive — and even if he could get word out, his supplies would be gone long before a rescue could arrive.
Chances are, though, he won't have time to starve to death. The damaged machinery, unforgiving environment, or plain-old "human error" are much more likely to kill him first.
But Mark isn't ready to give up yet. Drawing on his ingenuity, his engineering skills — and a relentless, dogged refusal to quit — he steadfastly confronts one seemingly insurmountable obstacle after the next. Will his resourcefulness be enough to overcome the impossible odds against him?
Winner of numerous literary awards including the Baileys Women's Prize for Fiction, the Geoffrey Faber Memorial Prize and the Goldsmiths Prize, Eimear McBride's debut novel A Girl Is a Half-Formed Thing plunges us into the psyche of a girl with breathtaking fury and intimacy.
An audacious, darkly glittering novel set in the eerie days of civilization's collapse, Station Eleven tells the spellbinding story of a Hollywood star, his would-be savior, and a nomadic group of actors roaming the scattered outposts of the Great Lakes region, risking everything for art and humanity.
One snowy night Arthur Leander, a famous actor, has a heart attack onstage during a production of King Lear. Jeevan Chaudhary, a paparazzo-turned-EMT, is in the audience and leaps to his aid. A child actress named Kirsten Raymonde watches in horror as Jeevan performs CPR, pumping Arthur's chest as the curtain drops, but Arthur is dead. That same night, as Jeevan walks home from the theater, a terrible flu begins to spread. Hospitals are flooded and Jeevan and his brother barricade themselves inside an apartment, watching out the window as cars clog the highways, gunshots ring out, and life disintegrates around them.
Fifteen years later, Kirsten is an actress with the Traveling Symphony. Together, this small troupe moves between the settlements of an altered world, performing Shakespeare and music for scattered communities of survivors. Written on their caravan, and tattooed on Kirsten's arm is a line from Star Trek: "Because survival is insufficient." But when they arrive in St. Deborah by the Water, they encounter a violent prophet who digs graves for anyone who dares to leave.
Spanning decades, moving back and forth in time, and vividly depicting life before and after the pandemic, this suspenseful, elegiac novel is rife with beauty. As Arthur falls in and out of love, as Jeevan watches the newscasters say their final good-byes, and as Kirsten finds herself caught in the crosshairs of the prophet, we see the strange twists of fate that connect them all. A novel of art, memory, and ambition, Station Eleven tells a story about the relationships that sustain us, the ephemeral nature of fame, and the beauty of the world as we know it.
Alice Metcalf was a devoted mother, loving wife, and accomplished scientist who studied grief among elephants. Yet it's been a decade since she disappeared under mysterious circumstances, leaving behind her small daughter, husband, and the animals to which she devoted her life. All signs point to abandonment… or worse. Still Jenna — now 13 years old and truly orphaned by a father maddened by grief — steadfastly refuses to believe in her mother's desertion. So she decides to approach the two people who might still be able to help her find Alice: a disgraced psychic named Serenity Jones, and Virgil Stanhope, the cynical detective who first investigated her mother's disappearance and the strange, possibly linked death of one of her mother's co-workers. Together these three lonely souls will discover truths destined to forever change their lives.
Sometimes it's the little lies that turn out to be the most lethal…
A murder… a tragic accident… or just parents behaving badly?
What's indisputable is that someone is dead. But who did what?
Big Little Lies follows three women, each at a crossroads:
Madeline is a force to be reckoned with. She's funny and biting, passionate, she remembers everything and forgives no one. Her ex-husband and his yogi new wife have moved into her beloved beachside community, and their daughter is in the same kindergarten class as Madeline's youngest (how is this possible?). And to top it all off, Madeline's teenage daughter seems to be choosing Madeline's ex-husband over her. (How. Is. This. Possible?). Celeste is the kind of beautiful woman who makes the world stop and stare. While she may seem a bit flustered at times, who wouldn't be, with those rambunctious twin boys? Now that the boys are starting school, Celeste and her husband look set to become the king and queen of the school parent body. But royalty often comes at a price, and Celeste is grappling with how much more she is willing to pay. New to town, single mom Jane is so young that another mother mistakes her for the nanny. Jane is sad beyond her years and harbors secret doubts about her son. But why? While Madeline and Celeste soon take Jane under their wing, none of them realizes how the arrival of Jane and her inscrutable little boy will affect them all.
Big Little Lies is a brilliant take on ex-husbands and second wives, mothers and daughters, schoolyard scandal, and the dangerous little lies we tell ourselves just to survive.
Detective Stephen Moran has been waiting for his chance to join Dublin's Murder Squad when 16-year-old Holly Mackey arrives in his office with a photo of a popular boy whose body was found at a girls' boarding school a year earlier. The photo had been posted at "The Secret Place," the school's anonymous gossip board, and the caption says "I KNOW WHO KILLED HIM." Stephen joins with Detective Antoinette Conway to reopen the case — beneath the watchful eye of Holly's father, fellow detective Frank Mackey. With the clues leading back to Holly's close-knit group of friends, to their rival clique, and to the tangle of relationships that bound them all to the murdered boy, the private underworld of teenage girls turns out to be more mysterious and more dangerous than the detectives imagined.
A beautiful and distinguished family.
A private island.
A brilliant, damaged girl; a passionate, political boy.
A group of four friends — the Liars — whose friendship turns destructive.
A revolution. An accident. A secret.
Lies upon lies.
True love.
The truth.
We Were Liars is a modern, sophisticated suspense novel from New York Times bestselling author, National Book Award finalist, and Printz Award honoree E. Lockhart.
Read it.
And if anyone asks you how it ends, just LIE.
Deepest winter.
An isolated island off the coast of Maine.
A man. A woman.
Puppets. (Yes, puppets…)
And…
A mysterious house looming over the sea…
He's a reclusive writer whose imagination creates chilling horror novels. She's a down-on-her-luck actress reduced to staging kids' puppet shows. He knows a dozen ways to kill his characters with his bare hands. She knows a dozen ways to kill an audience with laughs. But she's not laughing now.
Annie Hewitt has arrived on Peregrine Island in the middle of a snowstorm and at the end of her resources. She's broke, dispirited, but not quite ready to give up. Her red suitcases hold the puppets she uses to make her living: sensible Dilly, spunky Scamp, and Leo, the baddest of bad guys. Her puppets, the romantic novels she loves, and a little bit of courage are all she has left.
Annie couldn't be more ill prepared for what she finds when she reaches Moonraker Cottage or for the man who dwells in Harp House, the mysterious mansion that hovers above the cottage. When she was a teenager, he betrayed her in a way she can never forget or forgive. Now they're trapped together on a frozen island along with a lonely widow, a mute little girl, and townspeople who don't know how to mind their own business.
Is he the villain she remembers, or has he changed? Her head says no. Her heart says yes.
It's going to be a long, hot winter.
All Our Names is the story of two young men who come of age during an African revolution, drawn from the safe confines of the university campus into the intensifying clamor of the streets outside. But as the line between idealism and violence becomes increasingly blurred, the friends are driven apart—one into the deepest peril, as the movement gathers inexorable force, and the other into the safety of exile in the American Midwest. There, pretending to be an exchange student, he falls in love with a social worker and settles into small-town life. Yet this idyll is inescapably darkened by the secrets of his past: the acts he committed and the work he left unfinished. Most of all, he is haunted by the beloved friend he left behind, the charismatic leader who first guided him to revolution and then sacrificed everything to ensure his freedom.
Elegiac, blazing with insights about the physical and emotional geographies that circumscribe our lives, All Our Names is a marvel of vision and tonal command. Writing within the grand tradition of Naipul, Greene, and Achebe, Mengestu gives us a political novel that is also a transfixing portrait of love and grace, of self-determination and the names we are given and the names we earn.
Area X has been cut off from the rest of the continent for decades. Nature has reclaimed the last vestiges of human civilization. The first expedition returned with reports of a pristine, Edenic landscape; the second expedition ended in mass suicide; the third expedition in a hail of gunfire as its members turned on one another. The members of the eleventh expedition returned as shadows of their former selves, and within weeks, all had died of cancer. In Annihilation, the first volume of Jeff VanderMeer's Southern Reach trilogy, we join the twelfth expedition.
The group is made up of four women: an anthropologist; a surveyor; a psychologist, the de facto leader; and our narrator, a biologist. Their mission is to map the terrain, record all observations of their surroundings and of one another, and, above all, avoid being contaminated by Area X itself.
They arrive expecting the unexpected, and Area X delivers — they discover a massive topographic anomaly and life forms that surpass understanding — but it's the surprises that came across the border with them and the secrets the expedition members are keeping from one another that change everything
Colorless Tsukuru Tazaki and His Years of Pilgrimage is the long-awaited new novel — a book that sold more than a million copies the first week it went on sale in Japan — from the award-winning, internationally best-selling author Haruki Murakami.
Here he gives us the remarkable story of Tsukuru Tazaki, a young man haunted by a great loss; of dreams and nightmares that have unintended consequences for the world around us; and of a journey into the past that is necessary to mend the present. It is a story of love, friendship, and heartbreak for the ages.
2015
Maycomb, Alabama. Twenty-six- year-old Jean Louise Finch — "Scout" — returns home from New York City to visit her aging father, Atticus. Set against the backdrop of the civil rights tensions and political turmoil that were transforming the South, Jean Louise's homecoming turns bittersweet when she learns disturbing truths about her close-knit family, the town, and the people dearest to her. Memories from her childhood flood back, and her values and assumptions are thrown into doubt. Featuring many of the iconic characters from To Kill a Mockingbird, Go Set a Watchman perfectly captures a young woman, and a world, in painful yet necessary transition out of the illusions of the past — a journey that can only be guided by one's own conscience.
In the quiet village of Carriveau, Vianne Mauriac says goodbye to her husband, Antoine, as he heads for the Front. She doesn't believe that the Nazis will invade France… but invade they do, in droves of marching soldiers, in caravans of trucks and tanks, in planes that fill the skies and drop bombs upon the innocent. When a German captain requisitions Vianne's home, she and her daughter must live with the enemy or lose everything. Without food or money or hope, as danger escalates all around them, she is forced to make one impossible choice after another to keep her family alive.
Vianne's sister, Isabelle, is a rebellious 18-year-old girl, searching for purpose with all the reckless passion of youth. While thousands of Parisians march into the unknown terrors of war, she meets Gäetan, a partisan who believes the French can fight the Nazis from within France, and she falls in love as only the young can… completely. But when he betrays her, Isabelle joins the Resistance and never looks back, risking her life time and again to save others.
Brought to Kenya from England as a child and then abandoned by her mother, Beryl is raised by both her father and the native Kipsigis tribe who share his estate. Her unconventional upbringing transforms Beryl into a bold young woman with a fierce love of all things wild and an inherent understanding of nature's delicate balance. But even the wild child must grow up, and when everything Beryl knows and trusts dissolves, she is catapulted into a string of disastrous relationships.
Beryl forges her own path as a horse trainer, and her uncommon style attracts the eye of the Happy Valley set, a decadent, bohemian community of European expats who also live and love by their own set of rules. But it's the ruggedly charismatic Denys Finch Hatton who ultimately helps Beryl navigate the uncharted territory of her own heart. The intensity of their love reveals Beryl's truest self and her fate: to fly.
Set against the majestic landscape of early 20th-century Africa, McLain's powerful tale reveals the extraordinary adventures of a woman before her time, the exhilaration of freedom and its cost, and the tenacity of the human spirit.
The Whitshanks are one of those families that radiate togetherness: an indefinable, enviable kind of specialness. But they are also like all families, in that the stories they tell themselves reveal only part of the picture. Abby and Red and their four grown children have accumulated not only tender moments, laughter, and celebrations, but also jealousies, disappointments, and carefully guarded secrets.
From Red's father and mother, newly arrived in Baltimore in the 1920s, to Abby and Red's grandchildren carrying the family legacy boisterously into the 21st century, here are four generations of Whitshanks, their lives unfolding in and around the sprawling, lovingly worn Baltimore house that has always been their anchor.
A debut psychological thriller that will forever change the way you look at other people's lives.
Rachel takes the same commuter train every morning. Every day she rattles down the track, flashes past a stretch of cozy suburban homes, and stops at the signal that allows her to daily watch the same couple breakfasting on their deck. She's even started to feel like she knows them. "Jess and Jason," she calls them. Their life — as she sees it — is perfect. Not unlike the life she recently lost.
And then she sees something shocking. It's only a minute until the train moves on, but it's enough. Now everything's changed. Unable to keep it to herself, Rachel offers what she knows to the police, and becomes inextricably entwined in what happens next, as well as in the lives of everyone involved. Has she done more harm than good?
Compulsively readable, The Girl on the Train is an emotionally immersive, Hitchcockian thriller and an electrifying debut.
"Lydia is dead. But they don't know this yet." So begins this exquisite novel about a Chinese American family living in 1970s small-town Ohio. Lydia is the favorite child of Marilyn and James Lee, and her parents are determined that she will fulfill the dreams they were unable to pursue. But when Lydia's body is found in the local lake, the delicate balancing act that has been keeping the Lee family together is destroyed, tumbling them into chaos. A profoundly moving story of family, secrets, and longing, Everything I Never Told You is both a gripping page-turner and a sensitive family portrait, uncovering the ways in which mothers and daughters, fathers and sons, and husbands and wives struggle, all their lives, to understand one another.
The winner of the 2016 Pulitzer Prize for Fiction, as well as six other awards, The Sympathizer is the breakthrough novel of the year. With the pace and suspense of a thriller and prose that has been compared to Graham Greene and Saul Bellow, The Sympathizer is a sweeping epic of love and betrayal. The narrator, a communist double agent, is a "man of two minds," a half-French, half-Vietnamese army captain who arranges to come to America after the Fall of Saigon, and while building a new life with other Vietnamese refugees in Los Angeles is secretly reporting back to his communist superiors in Vietnam. The Sympathizer is a blistering exploration of identity and America, a gripping espionage novel, and a powerful story of love and friendship.
"Wake up, genius." So begins King's instantly riveting story about a vengeful reader. The genius is John Rothstein, an iconic author who created a famous character, Jimmy Gold, but who hasn't published a book for decades. Morris Bellamy is livid, not just because Rothstein has stopped providing books, but because the nonconformist Jimmy Gold has sold out for a career in advertising. Morris kills Rothstein and empties his safe of cash, yes, but the real treasure is a trove of notebooks containing at least one more Gold novel.
Morris hides the money and the notebooks, and then he is locked away for another crime. Decades later, a boy named Pete Saubers finds the treasure, and now it is Pete and his family that Bill Hodges, Holly Gibney, and Jerome Robinson must rescue from the ever-more deranged and vengeful Morris when he's released from prison after 35 years.
Here is the dazzling saga of two women, the brilliant, bookish Elena and the fiery, uncontainable Lila. In this book, life's great discoveries have been made, its vagaries and losses have been suffered. Through it all, the women's friendship, examined in its every detail over the course of four books, remains the gravitational center of their lives. Both women once fought to escape the neighborhood in which they grew up. Elena married, moved to Florence, started a family, and published several well-received books. But now, she has returned to Naples to be with the man she has always loved. Lila, on the other hand, never succeeded in freeing herself from Naples. She has become a successful entrepreneur, but her success draws her into closer proximity with the nepotism, chauvinism, and criminal violence that infect her neighborhood. Yet somehow this proximity to a world she has always rejected only brings her role as unacknowledged leader of that world into relief.
Ferrante is one of the world's great storytellers. With the Neapolitan quartet she has given her readers an abundant, generous, and masterfully plotted page-turner that is also a stylish work of literary fiction destined to delight readers for many generations to come.
Brace yourself for the most astonishing, challenging, upsetting, and profoundly moving book in many a season. An epic about love and friendship in the twenty-first century that goes into some of the darkest places fiction has ever traveled and yet somehow improbably breaks through into the light. Truly an amazement — and a great gift for its readers.
When four classmates from a small Massachusetts college move to New York to make their way, they're broke, adrift, and buoyed only by their friendship and ambition. There is kind, handsome Willem, an aspiring actor; JB, a quick-witted, sometimes cruel Brooklyn-born painter seeking entry to the art world; Malcolm, a frustrated architect at a prominent firm; and withdrawn, brilliant, enigmatic Jude, who serves as their center of gravity. Over the decades, their relationships deepen and darken, tinged by addiction, success, and pride. Yet their greatest challenge, each comes to realize, is Jude himself, by midlife a terrifyingly talented litigator yet an increasingly broken man, his mind and body scarred by an unspeakable childhood, and haunted by what he fears is a degree of trauma that he'll not only be unable to overcome — but that will define his life forever.
In rich and resplendent prose, Yanagihara has fashioned a tragic and transcendent hymn to brotherly love, a masterful depiction of heartbreak, and a dark examination of the tyranny of memory and the limits of human endurance.
Fates and Furies is a literary masterpiece that defies expectation. A dazzling examination of a marriage, it is also a portrait of creative partnership written by one of the best writers of her generation.
Every story has two sides. Every relationship has two perspectives. And sometimes, it turns out, the key to a great marriage is not its truths but its secrets. At the core of this rich, expansive, layered novel, Lauren Groff presents the story of one such marriage over the course of 24 years.
At age 22, Lotto and Mathilde are tall, glamorous, madly in love, and destined for greatness. A decade later, their marriage is still the envy of their friends, but with an electric thrill we understand that things are even more complicated and remarkable than they have seemed. With stunning revelations and multiple threads, and in prose that is vibrantly alive and original, Groff delivers a deeply satisfying novel about love, art, creativity, and power that is unlike anything that has come before it. Profound, surprising, propulsive, and emotionally riveting, it stirs both the mind and the heart.
HER PERFECT LIFE IS A PERFECT LIE.
As a teenager at the prestigious Bradley School, Ani FaNelli endured a shocking, public humiliation that left her desperate to reinvent herself. Now, with a glamorous job, expensive wardrobe, and handsome blue blood fiancé, she's this close to living the perfect life she's worked so hard to achieve.
But Ani has a secret.
There's something else buried in her past that still haunts her, something private and painful that threatens to bubble to the surface and destroy everything.
With a singular voice and twists you won't see coming, Luckiest Girl Alive explores the unbearable pressure that so many women feel to "have it all" and introduces a heroine whose sharp edges and cutthroat ambition have been protecting a scandalous truth, and a heart that's bigger than it first appears.
The question remains: will breaking her silence destroy all that she has worked for — or, will it at long last, set Ani free?
A Manual for Cleaning Women compiles the best work of the legendary short-story writer Lucia Berlin. With the grit of Raymond Carver, the humor of Grace Paley, and a blend of wit and melancholy all her own, Berlin crafts miracles from the everyday, uncovering moments of grace in the laundromats and halfway houses of the American Southwest, in the homes of the Bay Area upper class, among switchboard operators and struggling mothers, hitchhikers and bad Christians.
Readers will revel in this remarkable collection from a master of the form and wonder how they'd ever overlooked her in the first place.
Growing up, Cassie Carter and her sisters, Karen and Nichole, were incredibly close — until one fateful event drove them apart. After high school, Cassie ran away from home to marry the wrong man, throwing away a college scholarship and breaking her parents' hearts. To make matters worse, Cassie had always been their father's favorite — a sentiment that weighed heavily on her sisters and made Cassie's actions even harder to bear.
Now 31, Cassie is back in Washington, living in Seattle with her daughter and hoping to leave her past behind. After ending a difficult marriage, Cassie is back on her own two feet, the pieces of her life slowly but surely coming together. Despite the strides Cassie's made, she hasn't been able to make peace with her sisters. Karen, the oldest, is a busy wife and mother, balancing her career with raising her two children. And Nichole, the youngest, is a stay-at-home mom whose husband indulges her every whim. Then one day, Cassie receives a letter from Karen, offering what Cassie thinks may be a chance to reconcile. And as Cassie opens herself up to new possibilities — making amends with her sisters, finding love once more — she realizes the power of compassion, and the promise of a fresh start.
Purity by Jonathan Franzen
Young Pip Tyler doesn't know who she is. She knows that her real name is Purity, that she's saddled with $130,000 in student debt, that she's squatting with anarchists in Oakland, and that her relationship with her mother — her only family — is hazardous. But she doesn't have a clue who her father is, why her mother chose to live as a recluse with an invented name, or how she'll ever have a normal life.
Enter the Germans. A glancing encounter with a German peace activist leads Pip to an internship in South America with The Sunlight Project, an organization that traffics in all the secrets of the world — including, Pip hopes, the secret of her origins. TSP is the brainchild of Andreas Wolf, a charismatic provocateur who rose to fame in the chaos following the fall of the Berlin Wall. Now on the lam in Bolivia, Andreas is drawn to Pip for reasons she doesn't understand, and the intensity of her response to him upends her conventional ideas of right and wrong.
Purity is a grand story of youthful idealism, extreme fidelity, and murder. The author of The Corrections and Freedom has imagined a world of vividly original characters — Californians and East Germans, good parents and bad parents, journalists and leakers — and he follows their intertwining paths through landscapes as contemporary as the omnipresent Internet and as ancient as the war between the sexes. Purity is the most daring and penetrating book yet by one of the major writers of our time.
The legendary writer's first collection in more than 10 years — and, finally, the definitive one. A literary event of the highest order.
Joy Williams has been celebrated as a master of the short story for four decades, her renown passing as a given from one generation to the next even in the shifting landscape of contemporary writing. And at long last the incredible scope of her singular achievement is put on display: 33 stories drawn from three much-lauded collections, and another 13 appearing here for the first time in book form. Forty-six stories in all, far and away the most comprehensive volume in her long career, showcasing her crisp, elegant prose, her dark wit, and her uncanny ability to illuminate our world through characters and situations that feel at once peculiar and foreign and disturbingly familiar. Virtually all American writers have their favorite Joy Williams stories, as do many readers of all ages, and each one of them is available here.
The acclaimed National Book Award finalist — "one of the United States' finest writers," according to Joshua Ferris, "full of wit, humanity, and fearless curiosity" — now gives us a novel that will join the short list of classics about children caught up in the Holocaust.
Aron, the narrator, is an engaging if peculiar and unhappy young boy whose family is driven by the German onslaught from the Polish countryside into Warsaw and slowly battered by deprivation, disease, and persecution. He and a handful of boys and girls risk their lives by scuttling around the ghetto to smuggle and trade contraband through the quarantine walls in hopes of keeping their fathers, mothers, brothers, and sisters alive, hunted all the while by blackmailers and by Jewish, Polish, and German police, not to mention the Gestapo.
When his family is finally stripped away from him, Aron is rescued by Janusz Korczak, a doctor renowned throughout prewar Europe as an advocate of children's rights who, once the Nazis swept in, was put in charge of the Warsaw orphanage. Treblinka awaits them all, but does Aron manage to escape — as his mentor suspected he could — to spread word about the atrocities?
Jim Shepard has masterfully made this child's-eye view of the darkest history mesmerizing, sometimes comic despite all odds, truly heartbreaking, and even inspiring. Anyone who hears Aron's voice will remember it forever.
A biting satire about a young man's isolated upbringing and the race trial that sends him to the Supreme Court, Paul Beatty's The Sellout showcases a comic genius at the top of his game. It challenges the sacred tenets of the United States Constitution, urban life, the civil rights movement, the father-son relationship, and the holy grail of racial equality — the black Chinese restaurant.
Born in the "agrarian ghetto" of Dickens — on the southern outskirts of Los Angeles — the narrator of The Sellout resigns himself to the fate of lower-middle-class Californians: "I'd die in the same bedroom I'd grown up in, looking up at the cracks in the stucco ceiling that've been there since '68 quake." Raised by a single father, a controversial sociologist, he spent his childhood as the subject in racially charged psychological studies. He is led to believe that his father's pioneering work will result in a memoir that will solve his family's financial woes. But when his father is killed in a police shoot-out, he realizes there never was a memoir. All that's left is the bill for a drive-thru funeral.
Fueled by this deceit and the general disrepair of his hometown, the narrator sets out to right another wrong: Dickens has literally been removed from the map to save California from further embarrassment. Enlisting the help of the town's most famous resident — the last surviving Little Rascal, Hominy Jenkins — he initiates the most outrageous action conceivable: reinstating slavery and segregating the local high school, which lands him in the Supreme Court.
Held captive by her employers — and by her own demons — on a mysterious farm, a widow struggles to reunite with her young son in this uniquely American story of freedom, perseverance, and survival.
Darlene, once an exemplary wife and a loving mother to her young son, Eddie, finds herself devastated by the unforeseen death of her husband. Unable to cope with her grief, she turns to drugs, and quickly forms an addiction. One day she disappears without a trace.
Unbeknownst to 11-year-old Eddie, now left behind in a panic-stricken search for her, Darlene has been lured away with false promises of a good job and a rosy life. A shady company named Delicious Foods shuttles her to a remote farm, where she is held captive, performing hard labor in the fields to pay off the supposed debt for her food, lodging, and the constant stream of drugs the farm provides to her and the other unfortunates imprisoned there.
In Delicious Foods, James Hannaham tells the gripping story of three unforgettable characters: a mother, her son, and the drug that threatens to destroy them. Through Darlene's haunted struggle to reunite with Eddie, through the efforts of both to triumph over those who would enslave them, and through the irreverent and mischievous voice of the drug that narrates Darlene's travails, Hannaham's daring and shape-shifting prose infuses this harrowing experience with grace and humor.
The desperate circumstances that test the unshakeable bond between this mother and son unfold into myth, and Hannaham's treatment of their ordeal spills over with compassion. Along the way we experience a tale at once contemporary and historical that wrestles with timeless questions of love and freedom, forgiveness and redemption, tenacity and the will to survive.
Red Queen by Victoria Aveyard
Graceling meets The Selection in debut novelist Victoria Aveyard's sweeping tale of 17-year-old Mare, a common girl whose once-latent magical power draws her into the dangerous intrigue of the king's palace. Will her power save her or condemn her?
Mare Barrow's world is divided by blood — those with common, Red blood serve the Silver-blooded elite, who are gifted with superhuman abilities. Mare is a Red, scraping by as a thief in a poor, rural village, until a twist of fate throws her in front of the Silver court. Before the king, princes, and all the nobles, she discovers she has an ability of her own.
To cover up this impossibility, the king forces her to play the role of a lost Silver princess and betroths her to one of his own sons. As Mare is drawn further into the Silver world, she risks everything and uses her new position to help the Scarlet Guard — a growing Red rebellion — even as her heart tugs her in an impossible direction. One wrong move can lead to her death, but in the dangerous game she plays, the only certainty is betrayal.
Theodore Finch is fascinated by death, and he constantly thinks of ways he might kill himself. But each time, something good, no matter how small, stops him.
Violet Markey lives for the future, counting the days until graduation, when she can escape her Indiana town and her aching grief in the wake of her sister's recent death.
When Finch and Violet meet on the ledge of the bell tower at school, it's unclear who saves whom. And when they pair up on a project to discover the "natural wonders" of their state, both Finch and Violet make more important discoveries: It's only with Violet that Finch can be himself—a weird, funny, live-out-loud guy who's not such a freak after all. And it's only with Finch that Violet can forget to count away the days and start living them. But as Violet's world grows, Finch's begins to shrink.
Paint a mural. Start a battle. Change the world.
Sierra Santiago planned an easy summer of making art and hanging out with her friends. But then a corpse crashes the first party of the season. Her stroke-ridden grandfather starts apologizing over and over. And when the murals in her neighborhood begin to weep real tears… Well, something more sinister than the usual Brooklyn ruckus is going on.
With the help of a fellow artist named Robbie, Sierra discovers shadowshaping, a thrilling magic that infuses ancestral spirits into paintings, music, and stories. But someone is killing the shadowshapers one by one — and the killer believes Sierra is hiding their greatest secret. Now she must unravel her family's past, take down the killer in the present, and save the future of shadowshaping for generations to come.
Full of a joyful, defiant spirit and writing as luscious as a Brooklyn summer night, Shadowshaper introduces a heroine and magic unlike anything else in fantasy fiction, and marks the YA debut of a bold new voice.
On the cusp of her first London season, Miss Madeline Gracechurch was shy, pretty, and talented with a drawing pencil, but hopelessly awkward with gentlemen. She was certain to be a dismal failure on the London marriage mart. So Maddie did what generations of shy, awkward young ladies have done: she invented a sweetheart.
A Scottish sweetheart. One who was handsome and honorable and devoted to her, but conveniently never around. Maddie poured her heart into writing the imaginary Captain MacKenzie letter after letter… and by pretending to be devastated when he was (not really) killed in battle, she managed to avoid the pressures of London society entirely.
Until years later, when this kilted Highland lover of her imaginings shows up in the flesh. The real Captain Logan MacKenzie arrives on her doorstep — handsome as anything, but not entirely honorable. He's wounded, jaded, in possession of her letters… and ready to make good on every promise Maddie never expected to keep.
2016
The National Book Award Winner and #1 New York Times bestseller from Colson Whitehead, a magnificent tour de force chronicling a young slave's adventures as she makes a desperate bid for freedom in the antebellum South.
Cora is a slave on a cotton plantation in Georgia. Life is hell for all the slaves, but especially bad for Cora; an outcast even among her fellow Africans, she is coming into womanhood — where even greater pain awaits. When Caesar, a recent arrival from Virginia, tells her about the Underground Railroad, they decide to take a terrifying risk and escape. Matters do not go as planned — Cora kills a young white boy who tries to capture her. Though they manage to find a station and head north, they are being hunted.
In Whitehead's ingenious conception, the Underground Railroad is no mere metaphor — engineers and conductors operate a secret network of tracks and tunnels beneath the Southern soil. Cora and Caesar's first stop is South Carolina, in a city that initially seems like a haven. But the city's placid surface masks an insidious scheme designed for its black denizens. And even worse: Ridgeway, the relentless slave catcher, is close on their heels. Forced to flee again, Cora embarks on a harrowing flight, state by state, seeking true freedom.
Like the protagonist of Gulliver's Travels, Cora encounters different worlds at each stage of her journey — hers is an odyssey through time as well as space. As Whitehead brilliantly re-creates the unique terrors for black people in the pre-Civil War era, his narrative seamlessly weaves the saga of America from the brutal importation of Africans to the unfulfilled promises of the present day. The Underground Railroad is at once a kinetic adventure tale of one woman's ferocious will to escape the horrors of bondage and a shattering, powerful meditation on the history we all share.
Ruth Jefferson, a labor and delivery nurse, begins a routine checkup on a newborn, only to be told a few minutes later that she's been reassigned to another patient. The parents are white supremacists and don't want Ruth, who is African American, to touch their child. The hospital complies, but the next day, the baby goes into cardiac distress while Ruth is alone on the ward. Does she obey orders or does she intervene?
Ruth hesitates before performing CPR and, as a result, is charged with a serious crime. Kennedy McQuarrie, a white public defender, takes her case, but Kennedy insists that mentioning race in the courtroom is not a winning strategy. Conflicted by Kennedy's counsel, Ruth tries to keep life as normal as possible — especially for her teenaged son. And as the trial moves forward, Ruth and Kennedy come to see that what they've been taught their whole lives about others — and themselves — might be wrong.
The Nest by Cynthia D'Aprix Sweeney
A warm, funny and acutely perceptive debut novel about four adult siblings and the fate of the shared inheritance that has shaped their choices and their lives.
Every family has its problems. But even among the most troubled, the Plumb family stands out as spectacularly dysfunctional. Years of simmering tensions finally reach a breaking point on an unseasonably cold afternoon in New York City as Melody, Beatrice, and Jack Plumb gather to confront their charismatic and reckless older brother, Leo, freshly released from rehab. Months earlier, an inebriated Leo got behind the wheel of a car with a 19-year-old waitress as his passenger. The ensuing accident has endangered the Plumbs' joint trust fund, "The Nest," which they are months away from finally receiving. Meant by their deceased father to be a modest mid-life supplement, the Plumb siblings have watched The Nest's value soar along with the stock market and have been counting on the money to solve a number of self-inflicted problems.
Melody, a wife and mother in an upscale suburb, has an unwieldy mortgage and looming college tuition for her twin teenage daughters. Jack, an antiques dealer, has secretly borrowed against the beach cottage he shares with his husband, Walker, to keep his store open. And Bea, a once-promising short-story writer, just can't seem to finish her overdue novel. Can Leo rescue his siblings and, by extension, the people they love? Or will everyone need to reimagine the futures they've envisioned? Brought together as never before, Leo, Melody, Jack, and Beatrice must grapple with old resentments, present-day truths, and the significant emotional and financial toll of the accident, as well as finally acknowledge the choices they have made in their own lives.
This is a story about the power of family, the possibilities of friendship, the ways we depend upon one another, and the ways we let one another down. In this tender, entertaining, and deftly written debut, Cynthia D'Aprix Sweeney brings a remarkable cast of characters to life to illuminate what money does to relationships, what happens to our ambitions over the course of time, and the fraught yet unbreakable ties we share with those we love.
An indelible portrait of girls, the women they become, and that moment in life when everything can go horribly wrong — this stunning first novel is perfect for readers of Jeffrey Eugenides's The Virgin Suicides and Jennifer Egan's A Visit from the Goon Squad.
Northern California, during the violent end of the 1960s. At the start of summer, a lonely and thoughtful teenager, Evie Boyd, sees a group of girls in the park, and is immediately caught by their freedom, their careless dress, their dangerous aura of abandon. Soon, Evie is in thrall to Suzanne, a mesmerizing older girl, and is drawn into the circle of a soon-to-be infamous cult and the man who is its charismatic leader. Hidden in the hills, their sprawling ranch is eerie and run down, but to Evie, it is exotic, thrilling, charged — a place where she feels desperate to be accepted. As she spends more time away from her mother and the rhythms of her daily life, and as her obsession with Suzanne intensifies, Evie does not realize she is coming closer and closer to unthinkable violence.
Emma Cline's remarkable debut novel is gorgeously written and spellbinding, with razor-sharp precision and startling psychological insight. The Girls is a brilliant work of fiction.
For readers of Between Shades of Gray and All the Light We Cannot See, bestselling author Ruta Sepetys returns to WWII in this epic novel that shines a light on one of the war's most devastating — yet unknown — tragedies.
World War II is drawing to a close in East Prussia and thousands of refugees are on a desperate trek toward freedom, many with something to hide. Among them are Joana, Emilia, and Florian, whose paths converge en route to the ship that promises salvation, the Wilhelm Gustloff. Forced by circumstance to unite, the three find their strength, courage, and trust in each other tested with each step closer to safety.
Just when it seems freedom is within their grasp, tragedy strikes. Not country, nor culture, nor status matter as all 10,000 people — adults and children alike — aboard must fight for the same thing: survival.
Told in alternating points of view and perfect for fans of Anthony Doerr's Pulitzer Prize-winning All the Light We Cannot See, Erik Larson's Dead Wake, and Elizabeth Wein's Printz Honor Book Code Name Verity, this masterful work of historical fiction is inspired by the real-life tragedy that was the sinking of the Wilhelm Gustloff — the greatest maritime disaster in history. As she did in Between Shades of Gray, Ruta Sepetys unearths a shockingly little-known casualty of a gruesome war, and proves that humanity and love can prevail, even in the darkest of hours.
The unforgettable New York Times best seller begins with the story of two half-sisters, separated by forces beyond their control: one sold into slavery, the other married to a British slaver. Written with tremendous sweep and power, Homegoing traces the generations of family who follow, as their destinies lead them through two continents and three hundred years of history, each life indeliably drawn, as the legacy of slavery is fully revealed in light of the present day.
Effia and Esi are born into different villages in 18th-century Ghana. Effia is married off to an Englishman and lives in comfort in the palatial rooms of Cape Coast Castle. Unbeknownst to Effia, her sister, Esi, is imprisoned beneath her in the castle's dungeons, sold with thousands of others into the Gold Coast's booming slave trade, and shipped off to America, where her children and grandchildren will be raised in slavery. One thread of Homegoing follows Effia's descendants through centuries of warfare in Ghana, as the Fante and Asante nations wrestle with the slave trade and British colonization. The other thread follows Esi and her children into America. From the plantations of the South to the Civil War and the Great Migration, from the coal mines of Pratt City, Alabama, to the jazz clubs and dope houses of 20th-century Harlem, right up through the present day, Homegoing makes history visceral, and captures, with singular and stunning immediacy, how the memory of captivity came to be inscribed in the soul of a nation.
In the latest masterpiece by Emma Donoghue, bestselling author of Room, an English nurse brought to a small Irish village to observe what appears to be a miracle — a girl said to have survived without food for months — soon finds herself fighting to save the child's life.
Tourists flock to the cabin of 11-year-old Anna O'Donnell, who believes herself to be living off manna from heaven, and a journalist is sent to cover the sensation. Lib Wright, a veteran of Florence Nightingale's Crimean campaign, is hired to keep watch over the girl.
Written with all the propulsive tension that made Room a huge bestseller, The Wonder works beautifully on many levels — a tale of two strangers who transform each other's lives, a powerful psychological thriller, and a story of love pitted against evil.
"There is only one bond that I trust: between a woman and her sisters. We never take our eyes off each other. In love and in rivalry, we always think of each other."
From the #1 New York Times bestselling author behind the upcoming Starz original series The White Princess, a gripping new Tudor story featuring King Henry VIII's sisters Mary and Margaret, along with Katherine of Aragon, vividly revealing the pivotal roles the three queens played in Henry VIII's kingdom.
When Katherine of Aragon is brought to the Tudor court as a young bride, the oldest princess, Margaret, takes her measure. With one look, each knows the other for a rival, an ally, a pawn, destined — with Margaret's younger sister Mary — to a sisterhood unique in all the world. The three sisters will become the queens of England, Scotland, and France.
United by family loyalties and affections, the three queens find themselves set against each other. Katherine commands an army against Margaret and kills her husband James IV of Scotland. But Margaret's boy becomes heir to the Tudor throne when Katherine loses her son. Mary steals the widowed Margaret's proposed husband, but when Mary is widowed it is her secret marriage for love that is the envy of the others. As they experience betrayals, dangers, loss, and passion, the three sisters find that the only constant in their perilous lives is their special bond, more powerful than any man, even a king.
How do you move on after losing the person you loved? How do you build a life worth living?
Louisa Clark is no longer just an ordinary girl living an ordinary life. After the transformative six months spent with Will Traynor, she is struggling without him. When an extraordinary accident forces Lou to return home to her family, she can't help but feel she's right back where she started.
Her body heals, but Lou herself knows that she needs to be kick-started back to life. Which is how she ends up in a church basement with the members of the Moving On support group, who share insights, laughter, frustrations, and terrible cookies. They will also lead her to the strong, capable Sam Fielding — the paramedic, whose business is life and death, and the one man who might be able to understand her. Then a figure from Will's past appears and hijacks all her plans, propelling her into a very different future…
For Lou Clark, life after Will Traynor means learning to fall in love again, with all the risks that brings. But here Jojo Moyes gives us two families, as real as our own, whose joys and sorrows will touch you deeply, and where both changes and surprises await.
The much-anticipated conclusion to Debbie Macomber's beloved Rose Harbor series, set in the picturesque town of Cedar Cove, Sweet Tomorrows is a vibrant and poignant novel of letting go of fear, following your heart, and embracing the future — come what may.
Nine months ago, Mark Taylor abruptly left Cedar Cove on a perilous mission to right a wrong from his past. Though Mark finally confessed his love for her, innkeeper Jo Marie Rose is unsure if he's ever coming back. The Rose Harbor Inn barely seems the same without Mark, but Jo Marie can't bear to lose herself in grief once more. Determined to move forward, she begins dating again, and finds companionship when she takes on a boarder who is starting a new chapter herself.
Recovering from a twice-broken heart, Emily Gaffney, a young teacher, is staying at the inn while she looks for a home of her own. Having given up on marriage, Emily dreams of adopting children someday. She has her eye on one house in particular — with room for kids. Although Emily's inquiries about the house are rudely rebuffed, her rocky start with the owner eventually blossoms into a friendship. But when the relationship verges on something more, Emily will have to rethink what she truly wants and the chances she's willing to take.
The inn seems to be working its magic again — Emily opening herself up to love, Jo Marie moving on — until Jo Marie receives shocking news.
With Debbie Macomber's trademark charm and wisdom, Sweet Tomorrows brings to a close the journeys of cherished characters who feel like old friends. Macomber has created an enchanting place in the Rose Harbor Inn that readers will never forget.
Savage ambition has brought common-born Rhys Winterborne vast wealth and success. In business and beyond, Rhys gets exactly what he wants. And from the moment he meets the shy, aristocratic Lady Helen Ravenel, he is determined to possess her. If he must take her virtue to ensure she marries him, so much the better…
A sheltered beauty Helen has had little contact with the glittering, cynical world of London society. Yet Rhys's determined seduction awakens an intense mutual passion. Helen's gentle upbringing belies a stubborn conviction that only she can tame her unruly husband. As Rhys's enemies conspire against them, Helen must trust him with her darkest secret. The risks are unthinkable… the reward, a lifetime of incomparable bliss. And it all begins with Marrying Winterborne.
"She stood in the deep, dark woods, breath shallow and cold prickling over her skin despite the hot, heavy air. She took a step back, then two, as the urge to run fell over her."
Naomi Bowes lost her innocence the night she followed her father into the woods. In freeing the girl trapped in the root cellar, Naomi revealed the horrible extent of her father's crimes and made him infamous. No matter how close she gets to happiness, she can't outrun the sins of Thomas David Bowes.
Now a successful photographer living under the name Naomi Carson, she has found a place that calls to her, a rambling old house in need of repair, thousands of miles away from everything she's ever known. Naomi wants to embrace the solitude, but the kindly residents of Sunrise Cove keep forcing her to open up — especially the determined Xander Keaton.
Naomi can feel her defenses failing, and knows that the connection her new life offers is something she's always secretly craved. But the sins of her father can become an obsession, and, as she's learned time and again, her past is never more than a nightmare away.
A star quarterback and a feisty detective play for keeps in this sporty, sexy, sassy novel — a long-awaited new entry in the beloved, award-winning, New York Times bestselling author's fan-favorite Chicago Stars football series.
Piper Dove is a woman with a dream — to become the best detective in the city of Chicago. First job? Trail former Chicago Stars quarterback, Cooper Graham. Problem? Graham's spotted her, and he's not happy.
Which is why a good detective needs to think on her feet. "The fact is… I'm your stalker. Not full-out barmy. Just… mildly unhinged."
Piper soon finds herself working for Graham himself, although not as the bodyguard he refuses to admit he so desperately needs. Instead, he's hired her to keep an eye on the employees at his exclusive new nightclub. But Coop's life might be in danger, and Piper's determined to protect him, whether he wants it or not. (Hint: Not!) If only she weren't also dealing with a bevy of Middle Eastern princesses, a Pakistani servant girl yearning for freedom, a teenager who just wants of fit in, and an elderly neighbor demanding Piper find her very dead husband.
And then there's Cooper Graham himself, a legendary sports hero who always gets what he wants — even if what he wants is a feisty detective hell bent on proving she's as tough as he is.
From the bustling streets of Chicago to a windswept lighthouse on Lake Superior to the glistening waters of Biscayne Bay, two people who can't stand to lose will test themselves and each other to discover what matters most.
From John Grisham, America's #1 bestselling author, comes the most electrifying novel of the year, a high-stakes thrill ride through the darkest corners of the Sunshine State.
We expect our judges to be honest and wise. Their integrity and impartiality are the bedrock of the entire judicial system. We trust them to ensure fair trials, to protect the rights of all litigants, to punish those who do wrong, and to oversee the orderly and efficient flow of justice.
But what happens when a judge bends the law or takes a bribe? It's rare, but it happens.
Lacy Stoltz is an investigator for the Florida Board on Judicial Conduct. She is a lawyer, not a cop, and it is her job to respond to complaints dealing with judicial misconduct. After nine years with the Board, she knows that most problems are caused by incompetence, not corruption.
But a corruption case eventually crosses her desk. A previously disbarred lawyer is back in business with a new identity. He now goes by the name Greg Myers, and he claims to know of a Florida judge who has stolen more money than all other crooked judges combined. And not just crooked judges in Florida. All judges, from all states, and throughout US history.
What's the source of the ill-gotten gains? It seems the judge was secretly involved with the construction of a large casino on Native American land. The Coast Mafia financed the casino and is now helping itself to a sizable skim of each month's cash. The judge is getting a cut and looking the other way. It's a sweet deal: Everyone is making money.
But now Greg wants to put a stop to it. His only client is a person who knows the truth and wants to blow the whistle and collect millions under Florida law. Greg files a complaint with the Board on Judicial Conduct, and the case is assigned to Lacy Stoltz, who immediately suspects that this one could be dangerous.
Dangerous is one thing. Deadly is something else.
In this gripping page-turner, an ex-agent on the run from her former employers must take one more case to clear her name and save her life.
She used to work for the US government, but very few people ever knew that. An expert in her field, she was one of the darkest secrets of an agency so clandestine it doesn't even have a name. And when they decided she was a liability, they came for her without warning.
Now she rarely stays in the same place or uses the same name for long. They've killed the only other person she trusted, but something she knows still poses a threat. They want her dead, and soon.
When her former handler offers her a way out, she realizes it's her only chance to erase the giant target on her back. But it means taking one last job for her ex-employers. To her horror, the information she acquires only makes her situation more dangerous.
Resolving to meet the threat head-on, she prepares for the toughest fight of her life but finds herself falling for a man who can only complicate her likelihood of survival. As she sees her choices being rapidly whittled down, she must apply her unique talents in ways she never dreamed of.
In this tautly plotted novel, Meyer creates a fierce and fascinating new heroine with a very specialized skill set. And she shows once again why she's one of the world's bestselling authors.
The spectacular finale to the New York Times bestselling trilogy that began with Mr. Mercedes (winner of the Edgar Award) and Finders Keepers. In End of Watch, the diabolical "Mercedes Killer" drives his enemies to suicide, and if Bill Hodges and Holly Gibney don't figure out a way to stop him, they'll be victims themselves.
In Room 217 of the Lakes Region Traumatic Brain Injury Clinic, something has awakened. Something evil. Brady Hartsfield, perpetrator of the Mercedes Massacre, where eight people were killed and many more were badly injured, has been in the clinic for five years, in a vegetative state. According to his doctors, anything approaching a complete recovery is unlikely. But behind the drool and stare, Brady is awake, and in possession of deadly new powers that allow him to wreak unimaginable havoc without ever leaving his hospital room.
Retired police detective Bill Hodges, the unlikely hero of Mr. Mercedes and Finders Keepers, now runs an investigation agency with his partner, Holly Gibney — the woman who delivered the blow to Hartsfield's head that put him on the brain injury ward. When Bill and Holly are called to a suicide scene with ties to the Mercedes Massacre, they find themselves pulled into their most dangerous case yet, one that will put their lives at risk, as well as those of Bill's heroic young friend Jerome Robinson and his teenage sister, Barbara. Brady Hartsfield is back, and planning revenge not just on Hodges and his friends, but on an entire city.
In End of Watch, Stephen King brings the Hodges trilogy to a sublimely terrifying conclusion, combining the detective fiction of Mr. Mercedes and Finders Keepers with the heart-pounding, supernatural suspense that has been his bestselling trademark. The result is an unnerving look at human vulnerability and chilling suspense. No one does it better than King.
In this tightly wound, enthralling story reminiscent of Agatha Christie's works, Lo Blacklock, a journalist who writes for a travel magazine, has just been given the assignment of a lifetime: a week on a luxury cruise with only a handful of cabins. The sky is clear, the waters calm, and the veneered, select guests jovial as the exclusive cruise ship, the Aurora, begins her voyage in the picturesque North Sea. At first, Lo's stay is nothing but pleasant: the cabins are plush, the dinner parties are sparkling, and the guests are elegant. But as the week wears on, frigid winds whip the deck, gray skies fall, and Lo witnesses what she can only describe as a dark and terrifying nightmare: a woman being thrown overboard. The problem? All passengers remain accounted for — and so, the ship sails on as if nothing has happened, despite Lo's desperate attempts to convey that something (or someone) has gone terribly, terribly wrong…
With surprising twists, spine-tingling turns, and a setting that proves as uncomfortably claustrophobic as it is eerily beautiful, Ruth Ware offers up another taut and intense read in The Woman in Cabin 10 — one that will leave even the most sure-footed reader restlessly uneasy long after the last page is turned.
Closed Casket by Agatha Christie and Sophie Hannah
"What I intend to say to you will come as a shock…"
With these words, Lady Athelinda Playford — one of the world's most beloved children's authors — springs a surprise on the lawyer entrusted with her will. As guests arrive for a party at her Irish mansion, Lady Playford has decided to cut off her two children without a penny… and leave her vast fortune to someone else: an invalid who has only weeks to live.
Among Lady Playford's visitors are two strangers: the famous Belgian detective Hercule Poirot, and Inspector Edward Catchpool of Scotland Yard. Neither knows why he has been invited — until Poirot begins to wonder if Lady Playford expects a murder. But why does she seem so determined to provoke a killer? And why — when the crime is committed despite Poirot's best efforts to stop it — does the identity of the victim make no sense at all?
15th Affair by James Patterson and Maxine Paetro
Detective Lindsay Boxer chases an elusive, possibly very dangerous suspect… her husband, Joe.
Lindsay Boxer has a beautiful baby daughter and a husband she loves unconditionally. She'd always been too focused on her career as a San Francisco police detective to wonder what domestic bliss might feel like, but now she knows, and she's never been happier. She can't imagine that a brutal murder at a luxury hotel, and the disappearance of a gorgeous blond woman from the scene, could have anything to do with her own life and marriage — yet soon both are unraveling, and Lindsay can't ignore disturbing clues that hit very close to home.
Just as bombs are starting to go off in her personal life, an explosive tragedy rocks San Francisco, plunging the city into chaos. Pressed into duty to investigate a criminal plot that stretches around the globe, Lindsay again finds herself following signs that lead to her own front door. Thrown into a tailspin and fighting against powerful enemies trying to protect their operatives and conceal the truth at all costs, Lindsay turns to the Women's Murder Club for help as she desperately searches for the elusive, and deadly, blonde before she loses Joe for good.
Filled with the pulse-pounding intrigue that has made James Patterson the world's #1 bestselling writer, 15th Affair is an emotionally charged story that proves all is fair in love, war, and espionage.
Larry Virgil skipped out on his latest court date after he was arrested for hijacking an 18-wheeler full of premium bourbon. Fortunately for bounty hunter Stephanie Plum, Larry is just stupid enough to attempt almost the exact same crime again. Only this time he flees the scene, leaving behind a freezer truck loaded with Bogart ice cream and a dead body — frozen solid and covered in chocolate and chopped pecans.
As fate would have it, Stephanie's mentor and occasional employer, Ranger, needs her to go undercover at the Bogart factory to find out who's putting their employees on ice and sabotaging the business. It's going to be hard for Stephanie to keep her hands off all that ice cream, and even harder for her to keep her hands off Ranger. It's also going to be hard to explain to Trenton's hottest cop, Joe Morelli, why she is spending late nights with Ranger, late nights with Lula and Randy Briggs — who are naked and afraid — and late nights keeping tabs on Grandma Mazur and her new fella. Stephanie Plum has a lot on her plate, but for a girl who claims to have "virtually no marketable skills," these are the kinds of sweet assignments she does best.
Belgravia by Julian Fellowes
Julian Fellowes's Belgravia is the story of a secret. A secret that unravels behind the porticoed doors of London's grandest postcode. Set in the 1840s when the upper echelons of society began to rub shoulders with the emerging industrial nouveau riche, Belgravia is peopled by a rich cast of characters. But the story begins on the eve of the Battle of Waterloo in 1815. At the Duchess of Richmond's now-legendary ball, one family's life will change forever.
For readers of The Nightingale and Sarah's Key, inspired by the life of a real World War II heroine, this remarkable debut novel reveals the power of unsung women to change history in their quest for love, freedom, and second chances.
New York socialite Caroline Ferriday has her hands full with her post at the French consulate and a new love on the horizon. But Caroline's world is forever changed when Hitler's army invades Poland in September 1939 — and then sets its sights on France.
An ocean away from Caroline, Kasia Kuzmerick, a Polish teenager, senses her carefree youth disappearing as she is drawn deeper into her role as courier for the underground resistance movement. In a tense atmosphere of watchful eyes and suspecting neighbors, one false move can have dire consequences.
For the ambitious young German doctor, Herta Oberheuser, an ad for a government medical position seems her ticket out of a desolate life. Once hired, though, she finds herself trapped in a male-dominated realm of Nazi secrets and power.
The lives of these three women are set on a collision course when the unthinkable happens and Kasia is sent to Ravensbrück, the notorious Nazi concentration camp for women. Their stories cross continents — from New York to Paris, Germany, and Poland — as Caroline and Kasia strive to bring justice to those whom history has forgotten.
In a compelling, richly researched novel that draws from thousands of letters and original sources, bestselling authors Stephanie Dray and Laura Kamoie tell the fascinating, untold story of Thomas Jefferson's eldest daughter, Martha "Patsy" Jefferson Randolph — a woman who kept the secrets of our most enigmatic founding father and shaped an American legacy.
From her earliest days, Patsy Jefferson knows that though her father loves his family dearly, his devotion to his country runs deeper still. As Thomas Jefferson's oldest daughter, she becomes his helpmate, protector, and constant companion in the wake of her mother's death, traveling with him when he becomes American minister to France.
It is in Paris, at the glittering court and among the first tumultuous days of revolution, that 15-year-old Patsy learns about her father's troubling liaison with Sally Hemings, a slave girl her own age. Meanwhile, Patsy has fallen in love — with her father's protégé William Short, a staunch abolitionist and ambitious diplomat. Torn between love, principles, and the bonds of family, Patsy questions whether she can choose a life as William's wife and still be a devoted daughter.
Her choice will follow her in the years to come, to Virginia farmland, Monticello, and even the White House. And as scandal, tragedy, and poverty threaten her family, Patsy must decide how much she will sacrifice to protect her father's reputation, in the process defining not just his political legacy, but that of the nation he founded.
He can't leave his hotel. You won't want to.
From the New York Times bestselling author of Rules of Civility — a transporting novel about a man who is ordered to spend the rest of his life inside a luxury hotel.
In 1922, Count Alexander Rostov is deemed an unrepentant aristocrat by a Bolshevik tribunal, and is sentenced to house arrest in the Metropol, a grand hotel across the street from the Kremlin. Rostov, an indomitable man of erudition and wit, has never worked a day in his life, and must now live in an attic room while some of the most tumultuous decades in Russian history are unfolding outside the hotel's doors. Unexpectedly, his reduced circumstances provide him entry into a much larger world of emotional discovery.
Brimming with humor, a glittering cast of characters, and one beautifully rendered scene after another, this singular novel casts a spell as it relates the count's endeavor to gain a deeper understanding of what it means to be a man of purpose.
The acclaimed, bestselling author and winner of the PEN/Faulkner Award and the Orange Prize tells the enthralling story of how an unexpected romantic encounter irrevocably changes two families lives.
One Sunday afternoon in Southern California, Bert Cousins shows up at Franny Keating's christening party uninvited. Before evening falls, he has kissed Franny's mother, Beverly — thus setting in motion the dissolution of their marriages and the joining of two families.
Spanning five decades, Commonwealth explores how this chance encounter reverberates through the lives of the four parents and six children involved. Spending summers together in Virginia, the Keating and Cousins children forge a lasting bond that is based on a shared disillusionment with their parents and the strange and genuine affection that grows up between them.
When, in her twenties, Franny begins an affair with the legendary author Leon Posen and tells him about her family, the story of her siblings is no longer hers to control. Their childhood becomes the basis for his wildly successful book, ultimately forcing them to come to terms with their losses, their guilt, and the deeply loyal connection they feel for one another.
Told with equal measures of humor and heartbreak, Commonwealth is a meditation on inspiration, interpretation, and the ownership of stories. It is a brilliant and tender tale of the far-reaching ties of love and responsibility that bind us together.
The new novel from Liane Moriarty, the #1 New York Times bestselling author of The Husband's Secret, Big Little Lies, and What Alice Forgot, about how sometimes we don't appreciate how extraordinary our ordinary lives are until it's too late.
Six responsible adults. Three cute kids. One small dog. It's just a normal weekend. What could possibly go wrong?
In Truly Madly Guilty, Liane Moriarty turns her unique, razor-sharp eye towards three seemingly happy families.
Sam and Clementine have a wonderful, albeit, busy life: they have two little girls, Sam has just started a new dream job, and Clementine, a cellist, is busy preparing for the audition of a lifetime. If there's anything they can count on, it's each other.
Clementine and Erika are each other's oldest friends. A single look between them can convey an entire conversation. But theirs is a complicated relationship, so when Erika mentions a last minute invitation to a barbecue with her neighbors, Tiffany and Vid, Clementine and Sam don't hesitate. Having Tiffany and Vid's larger than life personalities there will be a welcome respite.
Two months later, it won't stop raining, and Clementine and Sam can't stop asking themselves the question: What if we hadn't gone?
In Truly Madly Guilty, Liane Moriarty takes on the foundations of our lives: marriage, sex, parenthood, and friendship. She shows how guilt can expose the fault lines in the most seemingly strong relationships, how what we don't say can be more powerful than what we do, and how sometimes it is the most innocent of moments that can do the greatest harm.
Elmwood Springs, Missouri, is a small town like any other, but something strange is happening at the cemetery. Still Meadows, as it's called, is anything but still. Original, profound, The Whole Town's Talking, a novel in the tradition of Thornton Wilder's Our Town and Flagg's own Can't Wait to Get to Heaven, tells the story of Lordor Nordstrom, his Swedish mail-order bride, Katrina, and their neighbors and descendants as they live, love, die, and carry on in mysterious and surprising ways.
Lordor Nordstrom created, in his wisdom, not only a lively town and a prosperous legacy for himself but also a beautiful final resting place for his family, friends, and neighbors yet to come. "Resting place" turns out to be a bit of a misnomer, however. Odd things begin to happen, and it starts the whole town talking.
With her wild imagination, great storytelling, and deep understanding of folly and the human heart, the beloved Fannie Flagg tells an unforgettable story of life, afterlife, and the remarkable goings-on of ordinary people. In The Whole Town's Talking, she reminds us that community is vital, life is a gift, and love never dies.
Pearl is in charge of: the sad, the good, the past.
Stasha must care for: the funny, the future, the bad.
It's 1944 when the twin sisters arrive at Auschwitz with their mother and grandfather. In their benighted new world, Pearl and Stasha Zagorski take refuge in their identical natures, comforting themselves with the private language and shared games of their childhood.
As part of the experimental population of twins known as Mengele's Zoo, the girls experience privileges and horrors unknown to others, and they find themselves changed, stripped of the personalities they once shared, their identities altered by the burdens of guilt and pain.
That winter, at a concert orchestrated by Mengele, Pearl disappears. Stasha grieves for her twin, but clings to the possibility that Pearl remains alive. When the camp is liberated by the Red Army, she and her companion Feliks — a boy bent on vengeance for his own lost twin — travel through Poland's devastation. Undeterred by injury, starvation, or the chaos around them, motivated by equal parts danger and hope, they encounter hostile villagers, Jewish resistance fighters, and fellow refugees, their quest enabled by the notion that Mengele may be captured and brought to justice within the ruins of the Warsaw Zoo. As the young survivors discover what has become of the world, they must try to imagine a future within it.
A superbly crafted story, told in a voice as exquisite as it is boundlessly original, Mischling defies every expectation, traversing one of the darkest moments in human history to show us the way toward ethereal beauty, moral reckoning, and soaring hope.
A dazzling debut novel from an exciting new voice, The Mothers is a surprising story about young love, a big secret in a small community — and the things that ultimately haunt us most.
Set within a contemporary black community in Southern California, Brit Bennett's mesmerizing first novel is an emotionally perceptive story about community, love, and ambition. It begins with a secret.
"All good secrets have a taste before you tell them, and if we'd taken a moment to swish this one around our mouths, we might have noticed the sourness of an unripe secret, plucked too soon, stolen and passed around before its season."
It is the last season of high school life for Nadia Turner, a rebellious, grief-stricken, 17-year-old beauty. Mourning her own mother's recent suicide, she takes up with the local pastor's son. Luke Sheppard is 21, a former football star whose injury has reduced him to waiting tables at a diner. They are young; it's not serious. But the pregnancy that results from this teen romance — and the subsequent cover-up — will have an impact that goes far beyond their youth. As Nadia hides her secret from everyone, including Aubrey, her God-fearing best friend, the years move quickly. Soon, Nadia, Luke, and Aubrey are full-fledged adults and still living in debt to the choices they made that one seaside summer, caught in a love triangle they must carefully maneuver, and dogged by the constant, nagging question: What if they had chosen differently? The possibilities of the road not taken are a relentless haunt.
In entrancing, lyrical prose, The Mothers asks whether a "what if" can be more powerful than an experience itself. If, as time passes, we must always live in servitude to the decisions of our younger selves, to the communities that have parented us, and to the decisions we make that shape our lives forever.
An ambitious, exuberant new novel moving from northwest London to West Africa, from the multi-award-winning author of White Teeth and On Beauty.
Two brown girls dream of being dancers — but only one, Tracey, has talent. The other has ideas: about rhythm and time, about black bodies and black music, about what constitutes a tribe, or makes a person truly free. It's a close but complicated childhood friendship that ends abruptly in their early twenties, never to be revisited, but never quite forgotten, either.
Dazzlingly energetic and deeply human, Swing Time is a story about friendship and music and stubborn roots, about how we are shaped by these things and how we can survive them. Moving from northwest London to West Africa, it is an exuberant dance to the music of time.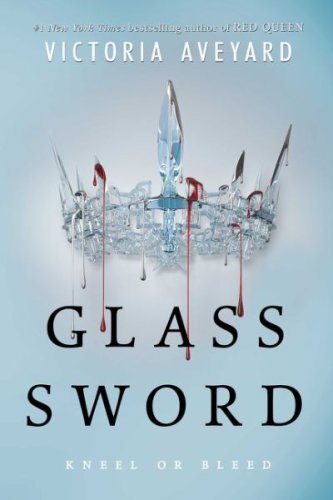 The electrifying next installment in the Red Queen series escalates the struggle between the growing rebel army and the blood-segregated world they've always known and pits Mare against the darkness that has grown in her soul. Mare Barrow's blood is red the color of common folk but her Silver ability, the power to control lightning, has turned her into a weapon that the royal court tries to control. The crown calls her an impossibility, a fake, but as she makes her escape from Maven, the prince the friend who betrayed her, Mare uncovers something startling: She is not the only one of her kind. Pursued by Maven, now a vindictive king, Mare sets out to find and recruit other Red-and-Silver fighters to join in the struggle against her oppressors. But Mare finds herself on a deadly path, at risk of becoming exactly the kind of monster she is trying to defeat. Will she shatter under the weight of the lives that are the cost of rebellion? Or have treachery and betrayal hardened her forever?
Long before she was the terror of Wonderland — the infamous Queen of Hearts — she was just a girl who wanted to fall in love.
Long before she was the terror of Wonderland, she was just a girl who wanted to fall in love. Catherine may be one of the most desired girls in Wonderland, and a favorite of the unmarried King of Hearts, but her interests lie elsewhere. A talented baker, all she wants is to open a shop with her best friend. But according to her mother, such a goal is unthinkable for the young woman who could be the next queen.
Then Cath meets Jest, the handsome and mysterious court joker. For the first time, she feels the pull of true attraction. At the risk of offending the king and infuriating her parents, she and Jest enter into an intense, secret courtship. Cath is determined to define her own destiny and fall in love on her terms. But in a land thriving with magic, madness, and monsters, fate has other plans.
In her first stand-alone teen novel, the New York Times–bestselling author dazzles us with a prequel to Alice's Adventures in Wonderland.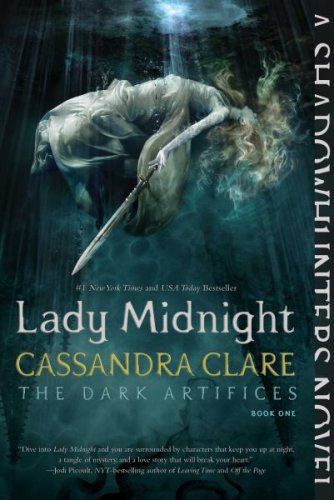 The Shadowhunters of Los Angeles star in the first novel in Cassandra Clare's newest series, The Dark Artifices, a sequel to the internationally bestselling Mortal Instruments series. Lady Midnight is a Shadowhunters novel.
It's been five years since the events of City of Heavenly Fire that brought the Shadowhunters to the brink of oblivion. Emma Carstairs is no longer a child in mourning, but a young woman bent on discovering what killed her parents and avenging her losses.
Together with her parabatai Julian Blackthorn, Emma must learn to trust her head and her heart as she investigates a demonic plot that stretches across Los Angeles, from the Sunset Strip to the enchanted sea that pounds the beaches of Santa Monica. If only her heart didn't lead her in treacherous directions…
Making things even more complicated, Julian's brother Mark — who was captured by the faeries five years ago — has been returned as a bargaining chip. The faeries are desperate to find out who is murdering their kind — and they need the Shadowhunters' help to do it. But time works differently in faerie, so Mark has barely aged and doesn't recognize his family. Can he ever truly return to them? Will the faeries really allow it?
Glitz, glamours, and Shadowhunters abound in this heartrending opening to Cassandra Clare's Dark Artifices series.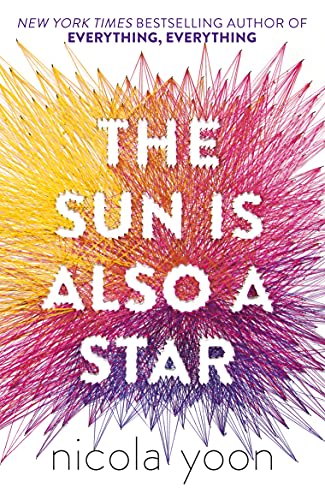 The dazzling new novel from Nicola Yoon, the #1 New York Times bestselling author of Everything, Everything, will have you falling in love with Natasha and Daniel as they fall in love with each other!
Natasha: I'm a girl who believes in science and facts. Not fate. Not destiny. Or dreams that will never come true. I'm definitely not the kind of girl who meets a cute boy on a crowded New York City street and falls in love with him. Not when my family is twelve hours away from being deported to Jamaica. Falling in love with him won't be my story.
Daniel: I've always been the good son, the good student, living up to my parents' high expectations. Never the poet. Or the dreamer. But when I see her, I forget about all that. Something about Natasha makes me think that fate has something much more extraordinary in store — for both of us.
The Universe: Every moment in our lives has brought us to this single moment. A million futures lie before us. Which one will come true?
My Lady Jane by Cynthia Hand, Brodi Ashton, and Jodi Meadows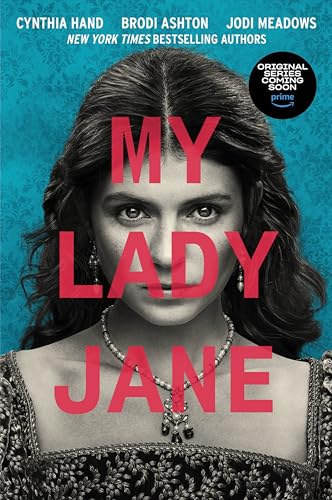 The comical, fantastical, romantical, (not) entirely true story of Lady Jane Grey. In My Lady Jane, coauthors Cynthia Hand, Brodi Ashton, and Jodi Meadows have created a one-of-a-kind fantasy in the tradition of The Princess Bride, featuring a reluctant king, an even more reluctant queen, a noble steed, and only a passing resemblance to actual history — because sometimes history needs a little help.
At 16, Lady Jane Grey is about to be married off to a stranger and caught up in a conspiracy to rob her cousin, King Edward, of his throne. But those trifling problems aren't for Jane to worry about. Jane gets to be Queen of England.
Like that could go wrong.
2017 (So Far)
The Bodine ranch and resort in western Montana is a family business, an idyllic spot for vacationers. A little over thirty thousand acres and home to four generations, it's kept running by Bodine Longbow with the help of a large staff, including new hire Callen Skinner. There was another member of the family once: Bodine's aunt, Alice, who ran off before Bodine was born. She never returned, and the Longbows don't talk about her much. The younger ones, who never met her, quietly presume she's dead. But she isn't. She is not far away, part of a new family, one she never chose — and her mind has been shattered…
When a bartender leaves the resort late one night, and Bo and Cal discover her battered body in the snow, it's the first sign that danger lurks in the mountains that surround them. The police suspect Cal, but Bo finds herself trusting him — and turning to him as another woman is murdered and the Longbows are stunned by Alice's sudden reappearance. The twisted story she has to tell about the past — and the threat that follows in her wake — will test the bonds of this strong family, and thrust Bodine into a darkness she could never have imagined.
A thrilling new novel from #1 New York Times bestselling author Lisa See explores the lives of a Chinese mother and her daughter who has been adopted by an American couple.
Li-yan and her family align their lives around the seasons and the farming of tea. There is ritual and routine, and it has been ever thus for generations. Then one day a jeep appears at the village gate — the first automobile any of them have seen — and a stranger arrives.
In this remote Yunnan village, the stranger finds the rare tea he has been seeking and a reticent Akha people. In her biggest seller, Snow Flower and the Secret Fan, See introduced the Yao people to her readers. Here she shares the customs of another Chinese ethnic minority, the Akha, whose world will soon change. Li-yan, one of the few educated girls on her mountain, translates for the stranger and is among the first to reject the rules that have shaped her existence. When she has a baby outside of wedlock, rather than stand by tradition, she wraps her daughter in a blanket, with a tea cake hidden in her swaddling, and abandons her in the nearest city.
After mother and daughter have gone their separate ways, Li-yan slowly emerges from the security and insularity of her village to encounter modern life while Haley grows up a privileged and well-loved California girl. Despite Haley's happy home life, she wonders about her origins; and Li-yan longs for her lost daughter. They both search for and find answers in the tea that has shaped their family's destiny for generations.
A powerful story about a family, separated by circumstances, culture, and distance, Tea Girl of Hummingbird Lane paints an unforgettable portrait of a little known region and its people and celebrates the bond that connects mothers and daughters.
Beartown by Fredrik Backman
The #1 New York Times bestselling author of A Man Called Ove returns with a dazzling, profound novel about a small town with a big dream — and the price required to make it come true.
People say Beartown is finished. A tiny community nestled deep in the forest, it is slowly losing ground to the ever encroaching trees. But down by the lake stands an old ice rink, built generations ago by the working men who founded this town. And in that ice rink is the reason people in Beartown believe tomorrow will be better than today. Their junior ice hockey team is about to compete in the national semi-finals, and they actually have a shot at winning. All the hopes and dreams of this place now rest on the shoulders of a handful of teenage boys.
Being responsible for the hopes of an entire town is a heavy burden, and the semi-final match is the catalyst for a violent act that will leave a young girl traumatized and a town in turmoil. Accusations are made and, like ripples on a pond, they travel through all of Beartown, leaving no resident unaffected.
Beartown explores the hopes that bring a small community together, the secrets that tear it apart, and the courage it takes for an individual to go against the grain. In this story of a small forest town, Fredrik Backman has found the entire world.
A gang of thieves stage a daring heist from a secure vault deep below Princeton University's Firestone Library. Their loot is priceless, but Princeton has insured it for 25 million dollars.
Bruce Cable owns a popular bookstore in the sleepy resort town of Santa Rosa on Camino Island in Florida. He makes his real money, though, as a prominent dealer in rare books. Very few people know that he occasionally dabbles in the black market of stolen books and manuscripts.
Mercer Mann is a young novelist with a severe case of writer's block who has recently been laid off from her teaching position. She is approached by an elegant, mysterious woman working for an even more mysterious company. A generous offer of money convinces Mercer to go undercover and infiltrate Bruce Cable's circle of literary friends, ideally getting close enough to him to learn his secrets.
But eventually Mercer learns far too much, and there's trouble in paradise as only John Grisham can deliver it.
The year is 1876. Warring Indian tribes still populate America's western territories even as lawless gold-rush towns begin to mark the landscape. In much of the country it is still illegal to espouse evolution. Against this backdrop two monomaniacal paleontologists pillage the Wild West, hunting for dinosaur fossils, while surveilling, deceiving and sabotaging each other in a rivalry that will come to be known as the Bone Wars.
Into this treacherous territory plunges the arrogant and entitled William Johnson, a Yale student with more privilege than sense. Determined to survive a summer in the west to win a bet against his arch-rival, William has joined world-renowned paleontologist Othniel Charles Marsh on his latest expedition.  But when the paranoid and secretive Marsh becomes convinced that William is spying for his nemesis, Edwin Drinker Cope, he abandons him in Cheyenne, Wyoming, a locus of crime and vice. William is forced to join forces with Cope and soon stumbles upon a discovery of historic proportions. With this extraordinary treasure, however, comes exceptional danger, and William's newfound resilience will be tested in his struggle to protect his cache, which pits him against some of the West's most notorious characters.
A page-turner that draws on both meticulously researched history and an exuberant imagination, Dragon Teeth is based on the rivalry between real-life paleontologists Cope and Marsh; in William Johnson readers will find an inspiring hero only Michael Crichton could have imagined. Perfectly paced and brilliantly plotted, this enormously winning adventure is destined to become another Crichton classic.
At the edge of the Russian wilderness, winter lasts most of the year and the snowdrifts grow taller than houses. But Vasilisa doesn't mind — she spends the winter nights huddled around the embers of a fire with her beloved siblings, listening to her nurse's fairy tales. Above all, she loves the chilling story of Frost, the blue-eyed winter demon, who appears in the frigid night to claim unwary souls. Wise Russians fear him, her nurse says, and honor the spirits of house and yard and forest that protect their homes from evil.
After Vasilisa's mother dies, her father goes to Moscow and brings home a new wife. Fiercely devout, city-bred, Vasilisa's new stepmother forbids her family from honoring the household spirits. The family acquiesces, but Vasilisa is frightened, sensing that more hinges upon their rituals than anyone knows.
And indeed, crops begin to fail, evil creatures of the forest creep nearer, and misfortune stalks the village. All the while, Vasilisa's stepmother grows ever harsher in her determination to groom her rebellious stepdaughter for either marriage or confinement in a convent.
As danger circles, Vasilisa must defy even the people she loves and call on dangerous gifts she has long concealed — this, in order to protect her family from a threat that seems to have stepped from her nurse's most frightening tales.
Caraval by Stephanie Garber
Scarlett has never left the tiny island where she and her beloved sister, Tella, live with their powerful, and cruel, father. Now Scarlett's father has arranged a marriage for her, and Scarlett thinks her dreams of seeing Caraval, the far-away, once-a-year performance where the audience participates in the show, are over.
But this year, Scarlett's long-dreamt of invitation finally arrives. With the help of a mysterious sailor, Tella whisks Scarlett away to the show. Only, as soon as they arrive, Tella is kidnapped by Caraval's mastermind organizer, Legend. It turns out that this season's Caraval revolves around Tella, and whoever finds her first is the winner.
Scarlett has been told that everything that happens during Caraval is only an elaborate performance. But she nevertheless becomes enmeshed in a game of love, heartbreak, and magic with the other players in the game. And whether Caraval is real or not, she must find Tella before the five nights of the game are over, a dangerous domino effect of consequences is set off, and her sister disappears forever.
February 1862. The Civil War is less than one year old. The fighting has begun in earnest, and the nation has begun to realize it is in for a long, bloody struggle. Meanwhile, President Lincoln's beloved 11-year-old son, Willie, lies upstairs in the White House, gravely ill. In a matter of days, despite predictions of a recovery, Willie dies and is laid to rest in a Georgetown cemetery. "My poor boy, he was too good for this earth," the president says at the time. "God has called him home." Newspapers report that a grief-stricken Lincoln returns, alone, to the crypt several times to hold his boy's body.
From that seed of historical truth, George Saunders spins an unforgettable story of familial love and loss that breaks free of its realistic, historical framework into a supernatural realm both hilarious and terrifying. Willie Lincoln finds himself in a strange purgatory where ghosts mingle, gripe, commiserate, quarrel, and enact bizarre acts of penance. Within this transitional state — called, in the Tibetan tradition, the bardo — a monumental struggle erupts over young Willie's soul.
Lincoln in the Bardo is an astonishing feat of imagination and a bold step forward from one of the most important and influential writers of his generation. Formally daring, generous in spirit, deeply concerned with matters of the heart, it is a testament to fiction's ability to speak honestly and powerfully to the things that really matter to us. Saunders has invented a thrilling new form that deploys a kaleidoscopic, theatrical panorama of voices to ask a timeless, profound question: How do we live and love when we know that everything we love must end?
Three women, haunted by the past and the secrets they hold.
Set at the end of World War II, in a crumbling Bavarian castle that once played host to all of German high society, a powerful and propulsive story of three widows whose lives and fates become intertwined — an affecting, shocking, and ultimately redemptive novel from the author of the New York Times Notable Book The Hazards of Good Breeding.
Amid the ashes of Nazi Germany's defeat, Marianne von Lingenfels returns to the once-grand castle of her husband's ancestors, an imposing stone fortress now fallen into ruin following years of war. The widow of a resister murdered in the failed July 20, 1944, plot to assassinate Adolf Hitler, Marianne plans to uphold the promise she made to her husband's brave conspirators: to find and protect their wives, her fellow resistance widows.
First Marianne rescues six-year-old Martin, the son of her dearest childhood friend, from a Nazi reeducation home. Together, they make their way across the smoldering wreckage of their homeland to Berlin, where Martin's mother, the beautiful and naive Benita, has fallen into the hands of occupying Red Army soldiers. Then she locates Ania, another resister's wife, and her two boys, now refugees languishing in one of the many camps that house the millions displaced by the war.
As Marianne assembles this makeshift family from the ruins of her husband's resistance movement, she is certain their shared pain and circumstances will hold them together. But she quickly discovers that the black-and-white, highly principled world of her privileged past has become infinitely more complicated, filled with secrets and dark passions that threaten to tear them apart. Eventually, all three women must come to terms with the choices that have defined their lives before, during, and after the war — each with their own unique share of challenges.
Written with the devastating emotional power of The Nightingale, Sarah's Key, and The Light Between Oceans, Jessica Shattuck's evocative and utterly enthralling novel offers a fresh perspective on one of the most tumultuous periods in history. Combining piercing social insight and vivid historical atmosphere, The Women in the Castle is a dramatic yet nuanced portrait of war and its repercussions that explores what it means to survive, love, and, ultimately, to forgive in the wake of unimaginable hardship.
The author of the #1 New York Times bestseller and global phenomenon The Girl on the Train returns with Into the Water, her addictive new novel of psychological suspense.
A single mother turns up dead at the bottom of the river that runs through town. Earlier in the summer, a vulnerable teenage girl met the same fate. They are not the first women lost to these dark waters, but their deaths disturb the river and its history, dredging up secrets long submerged.
Left behind is a lonely 15-year-old girl. Parentless and friendless, she now finds herself in the care of her mother's sister, a fearful stranger who has been dragged back to the place she deliberately ran from — a place to which she vowed she'd never return.
With the same propulsive writing and acute understanding of human instincts that captivated millions of readers around the world in her explosive debut thriller, The Girl on the Train, Paula Hawkins delivers an urgent, twisting, deeply satisfying read that hinges on the deceptiveness of emotion and memory, as well as the devastating ways that the past can reach a long arm into the present.
Beware a calm surface — you never know what lies beneath.
The Dry by Jane Harper
A small town hides big secrets in The Dry, an atmospheric, page-turning debut mystery by award-winning author Jane Harper.
After getting a note demanding his presence, Federal Agent Aaron Falk arrives in his hometown for the first time in decades to attend the funeral of his best friend, Luke. Twenty years ago when Falk was accused of murder, Luke was his alibi. Falk and his father fled under a cloud of suspicion, saved from prosecution only because of Luke's steadfast claim that the boys had been together at the time of the crime. But now more than one person knows they didn't tell the truth back then, and Luke is dead.
Amid the worst drought in a century, Falk and the local detective question what really happened to Luke. As Falk reluctantly investigates to see if there's more to Luke's death than there seems to be, long-buried mysteries resurface, as do the lies that have haunted them. And Falk will find that small towns have always hidden big secrets.
In October 1947, after a summer long drought, fires break out all along the Maine coast from Bar Harbor to Kittery and are soon racing out of control from town to village. Five months pregnant, Grace Holland is left alone to protect her two toddlers when her husband, Gene, joins the volunteer firefighters. Along with her best friend, Rosie, and Rosie's two young children, Grace watches helplessly as their houses burn to the ground, the flames finally forcing them all into the ocean as a last resort. The women spend the night frantically protecting their children, and in the morning find their lives forever changed: homeless, penniless, awaiting news of their husbands' fate, and left to face an uncertain future in a town that no longer exists. In the midst of this devastating loss, Grace discovers glorious new freedoms — joys and triumphs she could never have expected her narrow life with Gene could contain — and her spirit soars. And then the unthinkable happens — and Grace's bravery is tested as never before.
Profoundly moving and gracefully told, Pachinko follows one Korean family through the generations, beginning in early 1900s Korea with Sunja, the prized daughter of a poor yet proud family, whose unplanned pregnancy threatens to shame them. Betrayed by her wealthy lover, Sunja finds unexpected salvation when a young tubercular minister offers to marry her and bring her to Japan to start a new life.
So begins a sweeping saga of exceptional people in exile from a homeland they never knew and caught in the indifferent arc of history. In Japan, Sunja's family members endure harsh discrimination, catastrophes, and poverty, yet they also encounter great joy as they pursue their passions and rise to meet the challenges this new home presents. Through desperate struggles and hard-won triumphs, they are bound together by deep roots as their family faces enduring questions of faith, family, and identity.
Since We Fell follows Rachel Childs, a former journalist who, after an on-air mental breakdown, now lives as a virtual shut-in. In all other respects, however, she enjoys an ideal life with an ideal husband. Until a chance encounter on a rainy afternoon causes that ideal life to fray. As does Rachel's marriage. As does Rachel herself. Sucked into a conspiracy thick with deception, violence, and possibly madness, Rachel must find the strength within herself to conquer unimaginable fears and mind-altering truths. By turns heartbreaking, suspenseful, romantic, and sophisticated, Since We Fell is a novel of profound psychological insight and tension. It is Dennis Lehane at his very best.
When Nicholas Young hears that his grandmother, Su Yi, is on her deathbed, he rushes to be by her bedside — but he's not alone. The entire Shang-Young clan has convened from all corners of the globe to stake claim on their matriarch's massive fortune. With each family member vying to inherit Tyersall Park — a trophy estate on 64 prime acres in the heart of Singapore — Nicholas's childhood home turns into a hotbed of speculation and sabotage.
As her relatives fight over heirlooms, Astrid Leong is at the center of her own storm, desperately in love with her old sweetheart Charlie Wu, but tormented by her ex-husband — a man hell bent on destroying Astrid's reputation and relationship. Meanwhile Kitty Pong, married to China's second richest man, billionaire Jack Bing, still feels second best next to her new step-daughter, famous fashionista Colette Bing.
A sweeping novel that takes us from the elegantly appointed mansions of Manila to the secluded private islands in the Sulu Sea, from a kidnapping at Hong Kong's most elite private school to a surprise marriage proposal at an Indian palace, caught on camera by the telephoto lenses of paparazzi, Kevin Kwan's hilarious, gloriously wicked new novel reveals the long-buried secrets of Asia's most privileged families and their rich people problems.
Sixteen-year-old Noa has been cast out in disgrace after becoming pregnant by a Nazi soldier and being forced to give up her baby. She lives above a small rail station, which she cleans in order to earn her keep… When Noa discovers a boxcar containing dozens of Jewish infants bound for a concentration camp, she is reminded of the child that was taken from her. And in a moment that will change the course of her life, she snatches one of the babies and flees into the snowy night.
Noa finds refuge with a German circus, but she must learn the flying trapeze act so she can blend in undetected, spurning the resentment of the lead aerialist, Astrid. At first rivals, Noa and Astrid soon forge a powerful bond. But as the facade that protects them proves increasingly tenuous, Noa and Astrid must decide whether their friendship is enough to save one another — or if the secrets that burn between them will destroy everything.
Inspired by the Black Lives Matter movement, Angie Thomas's searing debut about an ordinary girl in extraordinary circumstances addresses issues of racism and police violence with intelligence, heart, and unflinching honesty. Soon to be a major motion picture from Fox 2000/Temple Hill Productions.
Sixteen-year-old Starr Carter moves between two worlds: the poor neighborhood where she lives and the fancy suburban prep school she attends. The uneasy balance between these worlds is shattered when Starr witnesses the fatal shooting of her childhood best friend Khalil at the hands of a police officer. Khalil was unarmed.
Soon afterward, his death is a national headline. Some are calling him a thug, maybe even a drug dealer and a gangbanger. Protesters are taking to the streets in Khalil's name. Some cops and the local drug lord try to intimidate Starr and her family. What everyone wants to know is: What really went down that night? And the only person alive who can answer that is Starr.
But what Starr does — or does not — say could upend her community. It could also endanger her life.
The Ministry of Utmost Happiness takes us on an intimate journey of many years across the Indian subcontinent — from the cramped neighborhoods of Old Delhi and the roads of the new city to the mountains and valleys of Kashmir and beyond, where war is peace and peace is war.
It is an aching love story and a decisive remonstration, a story told in a whisper, in a shout, through unsentimental tears and sometimes with a bitter laugh. Each of its characters is indelibly, tenderly rendered. Its heroes are people who have been broken by the world they live in and then rescued, patched together by acts of love — and by hope.
The tale begins with Anjum — who used to be Aftab — unrolling a threadbare Persian carpet in a city graveyard she calls home. We encounter the odd, unforgettable Tilo and the men who loved her — including Musa, sweetheart and ex-sweetheart, lover and ex-lover; their fates are as entwined as their arms used to be and always will be. We meet Tilo's landlord, a former suitor, now an intelligence officer posted to Kabul. And then we meet the two Miss Jebeens: the first a child born in Srinagar and buried in its overcrowded Martyrs' Graveyard; the second found at midnight, abandoned on a concrete sidewalk in the heart of New Delhi.
As this ravishing, deeply humane novel braids these lives together, it reinvents what a novel can do and can be. The Ministry of Utmost Happiness demonstrates on every page the miracle of Arundhati Roy's storytelling gifts.
he endgame is at hand for Penn Cage, his family, and the enemies bent on destroying them in this revelatory volume in the epic trilogy set in modern-day Natchez, Mississippi — Greg Iles's epic tale of love and honor, hatred and revenge that explores how the sins of the past continue to haunt the present.
Shattered by grief and dreaming of vengeance, Penn Cage sees his family and his world collapsing around him. The woman he loves is gone, his principles have been irrevocably compromised, and his father, once a paragon of the community that Penn leads as mayor, is about to be tried for the murder of a former lover. Most terrifying of all, Dr. Cage seems bent on self-destruction. Despite Penn's experience as a prosecutor in major murder trials, his father has frozen him out of the trial preparations — preferring to risk dying in prison to revealing the truth of the crime to his son.
During 40 years practicing medicine, Tom Cage made himself the most respected and beloved physician in Natchez, Mississippi. But this revered Southern figure has secrets known only to himself and a handful of others. Among them, Tom has a second son, the product of an 1960s affair with his devoted African American nurse, Viola Turner. It is Viola who has been murdered, and her bitter son — Penn's half-brother — who sets in motion the murder case against his father. The resulting investigation exhumes dangerous ghosts from Mississippi's violent past. In some way that Penn cannot fathom, Viola Turner was a nexus point between his father and the Double Eagles, a savage splinter cell of the KKK. More troubling still, the long-buried secrets shared by Dr. Cage and the former Klansmen may hold the key to the most devastating assassinations of the 1960s. The surviving Double Eagles will stop at nothing to keep their past crimes buried, and with the help of some of the most influential men in the state, they seek to ensure that Dr. Cage either takes the fall for them, or takes his secrets to an early grave.
Tom Cage's murder trial sets a terrible clock in motion, and unless Penn can pierce the veil of the past and exonerate his father, his family will be destroyed. Unable to trust anyone around him — not even his own mother — Penn joins forces with Serenity Butler, a famous young black author who has come to Natchez to write about his father's case. Together, Penn and Serenity — a former soldier — battle to crack the Double Eagles and discover the secret history of the Cage family and the South itself, a desperate move that risks the only thing they have left to gamble: their lives.
Mississippi Blood is the enthralling conclusion to a breathtaking trilogy seven years in the making — one that has kept readers on the edge of their seats. With piercing insight, narrative prowess, and a masterful ability to blend history and imagination, New York Times bestselling author Greg Iles illuminates the brutal history of the American South in a highly atmospheric and suspenseful novel that delivers the shocking resolution his fans have eagerly awaited.
In an enthralling new historical novel from national bestselling author Kate Quinn, two women — a female spy recruited to the real-life Alice Network in France during World War I and an unconventional American socialite searching for her cousin in 1947 — are brought together in a mesmerizing story of courage and redemption.
1947. In the chaotic aftermath of World War II, American college girl Charlie St. Clair is pregnant, unmarried, and on the verge of being thrown out of her very proper family. She's also nursing a desperate hope that her beloved cousin Rose, who disappeared in Nazi-occupied France during the war, might still be alive. So when Charlie's parents banish her to Europe to have her "little problem" taken care of, Charlie breaks free and heads to London, determined to find out what happened to the cousin she loves like a sister.
1915. A year into the Great War, Eve Gardiner burns to join the fight against the Germans and unexpectedly gets her chance when she's recruited to work as a spy. Sent into enemy-occupied France, she's trained by the mesmerizing Lili, the "Queen of Spies", who manages a vast network of secret agents right under the enemy's nose.
Thirty years later, haunted by the betrayal that ultimately tore apart the Alice Network, Eve spends her days drunk and secluded in her crumbling London house. Until a young American barges in uttering a name Eve hasn't heard in decades, and launches them both on a mission to find the truth… no matter where it leads.
In a country teetering on the brink of civil war, two young people meet — sensual, fiercely independent Nadia and gentle, restrained Saeed. They embark on a furtive love affair, and are soon cloistered in a premature intimacy by the unrest roiling their city. When it explodes, turning familiar streets into a patchwork of checkpoints and bomb blasts, they begin to hear whispers about doors — doors that can whisk people far away, if perilously and for a price. As the violence escalates, Nadia and Saeed decide that they no longer have a choice. Leaving their homeland and their old lives behind, they find a door and step through….
Exit West follows these remarkable characters as they emerge into an alien and uncertain future, struggling to hold on to each other, to their past, to the very sense of who they are. Profoundly intimate and powerfully inventive, it tells an unforgettable story of love, loyalty, and courage that is both completely of our time and for all time.
Lisa Ko's powerful debut, The Leavers, is the winner of the 2016 PEN/Bellwether Prize for Fiction, awarded by Barbara Kingsolver for a novel that addresses issues of social justice.
One morning, Deming Guo's mother, Polly, an undocumented Chinese immigrant, goes to her job at a nail salon — and never comes home. No one can find any trace of her.
With his mother gone, 11-year-old Deming is left mystified and bereft. Eventually adopted by a pair of well-meaning white professors, Deming is moved from the Bronx to a small town upstate and renamed Daniel Wilkinson. But far from all he's ever known, Daniel struggles to reconcile his adoptive parents' desire that he assimilate with his memories of his mother and the community he left behind.
Told from the perspective of both Daniel — as he grows into a directionless young man — and Polly, Ko's novel gives us one of fiction's most singular mothers. Loving and selfish, determined and frightened, Polly is forced to make one heart-wrenching choice after another.
Set in New York and China, The Leavers is a vivid examination of borders and belonging. It's a moving story of how a boy comes into his own when everything he loves is taken away, and how a mother learns to live with the mistakes of the past.
Recalling Olive Kitteridge in its richness, structure, and complexity, Anything Is Possible explores the whole range of human emotion through the intimate dramas of people struggling to understand themselves and others.
Here are two sisters: One trades self-respect for a wealthy husband while the other finds in the pages of a book a kindred spirit who changes her life. The janitor at the local school has his faith tested in an encounter with an isolated man he has come to help; a grown daughter longs for mother love even as she comes to accept her mother's happiness in a foreign country; and the adult Lucy Barton (the heroine of My Name Is Lucy Barton, the author's celebrated New York Times bestseller) returns to visit her siblings after 17 years of absence.
Reverberating with the deep bonds of family, and the hope that comes with reconciliation, Anything Is Possible again underscores Elizabeth Strout's place as one of America's most respected and cherished authors.
Xcor, leader of the Band of Bastards, convicted of treason against the Blind King, is facing a brutal interrogation and torturous death at the hands of the Black Dagger Brotherhood. Yet after a life marked by cruelty and evil deeds, he accepts his soldier's fate, his sole regret the loss of a sacred female who was never his: the Chosen Layla.
Layla alone knows the truth that will save Xcor's life. But revealing his sacrifice and his hidden heritage will expose them both and destroy everything Layla holds dear — even her role of mother to her precious young. Torn between love and loyalty, she must summon the courage to stand up against the only family she has for the only man she will ever love. Yet even if Xcor is somehow granted a reprieve, he and Layla would have to confront a graver challenge: bridging the chasm that divides their worlds without paving the way for a future of even greater war, desolation, and death.
As a dangerous old enemy returns to Caldwell, and the identity of a new deity is revealed, nothing is certain or safe in the world of the Black Dagger Brotherhood, not even true love… or destinies that have long seemed set in stone.
16th Seduction by James Patterson and Maxine Paetro
Fifteen months ago, Detective Lindsay Boxer's life was perfect — she had a beautiful child and a doting husband, Joe, who helped her catch a criminal who'd brazenly detonated a bomb in downtown San Francisco, killing twenty-five people. But Joe wasn't everything that Lindsay thought he was, and she's still reeling from his betrayal as a wave of mysterious, and possibly unnatural, heart attacks claims seemingly unrelated victims across San Francisco. As if that weren't enough, the bomber she and Joe captured is about to go on trial, and his defense raises damning questions about Lindsay and Joe's investigation. Not knowing whom to trust, and struggling to accept the truth about the man she thought she knew, Lindsay must connect the dots of a deadly conspiracy before a brilliant criminal puts her on trial.
Origin by Dan Brown
Bilbao, Spain
Robert Langdon, Harvard professor of symbology and religious iconology, arrives at the ultramodern Guggenheim Museum Bilbao to attend a major announcement—the unveiling of a discovery that "will change the face of science forever." The evening's host is Edmond Kirsch, a forty-year-old billionaire and futurist whose dazzling high-tech inventions and audacious predictions have made him a renowned global figure. Kirsch, who was one of Langdon's first students at Harvard two decades earlier, is about to reveal an astonishing breakthrough . . . one that will answer two of the fundamental questions of human existence.
As the event begins, Langdon and several hundred guests find themselves captivated by an utterly original presentation, which Langdon realizes will be far more controversial than he ever imagined. But the meticulously orchestrated evening suddenly erupts into chaos, and Kirsch's precious discovery teeters on the brink of being lost forever. Reeling and facing an imminent threat, Langdon is forced into a desperate bid to escape Bilbao. With him is Ambra Vidal, the elegant museum director who worked with Kirsch to stage the provocative event. Together they flee to Barcelona on a perilous quest to locate a cryptic password that will unlock Kirsch's secret.
Navigating the dark corridors of hidden history and extreme religion, Langdon and Vidal must evade a tormented enemy whose all-knowing power seems to emanate from Spain's Royal Palace itself . . . and who will stop at nothing to silence Edmond Kirsch. On a trail marked by modern art and enigmatic symbols, Langdon and Vidal uncover clues that ultimately bring them face-to-face with Kirsch's shocking discovery . . . and the breathtaking truth that has long eluded us.
Origin is stunningly inventive—Dan Brown's most brilliant and entertaining novel to date.
From the New York Times bestselling author of Moriarty and Trigger Mortis, this fiendishly brilliant, riveting thriller weaves a classic whodunit worthy of Agatha Christie into a chilling, ingeniously original modern-day mystery.
When editor Susan Ryeland is given the manuscript of Alan Conway's latest novel, she has no reason to think it will be much different from any of his others. After working with the bestselling crime writer for years, she's intimately familiar with his detective, Atticus Pünd, who solves mysteries disturbing sleepy English villages. An homage to queens of classic British crime such as Agatha Christie and Dorothy Sayers, Alan's traditional formula has proved hugely successful. So successful that Susan must continue to put up with his troubling behavior if she wants to keep her job.
Conway's latest tale has Atticus Pünd investigating a murder at Pye Hall, a local manor house. Yes, there are dead bodies and a host of intriguing suspects, but the more Susan reads, the more she's convinced that there is another story hidden in the pages of the manuscript: one of real-life jealousy, greed, ruthless ambition, and murder.
Masterful, clever, and relentlessly suspenseful, Magpie Murders is a deviously dark take on vintage English crime fiction in which the reader becomes the detective.
From the instant New York Times bestselling author of blockbuster thrillers In a Dark, Dark Wood and The Woman in Cabin 10 comes Ruth Ware's chilling new novel.
On a cool June morning, a woman is walking her dog in the idyllic coastal village of Salten along a tidal estuary known as the Reach. Before she can stop him, the dog charges into the water to retrieve what first appears to be a wayward stick, but to her horror, turns out to be something much more sinister…
The next morning, three women in and around London — Fatima, Thea, and Isabel — receive the text they had always hoped would never come, from the fourth in their formerly inseparable clique, Kate, that says only, "I need you."
The four girls were best friends at Salten, a second rate boarding school set near the cliffs of the English Channel. Each different in their own way, the four became inseparable and were notorious for playing the Lying Game, telling lies at every turn to both fellow boarders and faculty, with varying states of serious and flippant nature that were disturbing enough to ensure that everyone steered clear of them. The myriad and complicated rules of the game are strict: no lying to each other — ever. Bail on the lie when it becomes clear it is about to be found out. But their little game had consequences, and the girls were all expelled in their final year of school under mysterious circumstances surrounding the death of the school's eccentric art teacher, Ambrose (who also happens to be Kate's father).
Atmospheric, twisty, and with just the right amount of chill that will keep you wrong-footed — which has now become Ruth Ware's signature style — The Lying Game is sure to be her next big bestseller. Another unputdownable thriller from the Agatha Christie of our time.
Born into a noble English family, Anne is barely a teenager when she is sent from her family's Hever Castle to serve at the royal court of the Netherlands. Yet what seems a strategic move on the part of her opportunistic father is actually a chance for the girl to grow and discover herself. There, and later in France, Anne thrives, preferring to absorb the works of progressive writers rather than participate in courtly flirtations. She also begins to understand the inequalities and indignities suffered by her gender.
Anne isn't completely inured to the longings of the heart, but her powerful family has ambitious plans for her future that override any wishes of her own. When the King of England himself, Henry VIII, asks Anne to be his mistress, she spurns his advances — reminding him that he is a married man who has already conducted an affair with her sister, Mary. Anne's rejection only intensifies Henry's pursuit, but in the absence of a male heir — and given an aging Queen Katherine — the opportunity to elevate and protect the Boleyn family, and to exact vengeance on her envious detractors, is too tempting for Anne to resist, even as it proves to be her undoing.
While history tells of how Anne Boleyn died, this compelling new novel shows just how she lived.
On the eve of her daughter Alia's wedding, Salma reads the girl's future in a cup of coffee dregs. She sees an unsettled life for Alia and her children; she also sees travel, and luck. While she chooses to keep her predictions to herself that day, they will all soon come to pass when the family is uprooted in the wake of the Six-Day War of 1967.
Salma is forced to leave her home in Nablus; Alia's brother gets pulled into a politically militarized world he can't escape; and Alia and her gentle-spirited husband move to Kuwait City, where they reluctantly build a life with their three children. When Saddam Hussein invades Kuwait in 1990, Alia and her family once again lose their home, their land, and their story as they know it, scattering to Beirut, Paris, Boston, and beyond. Soon Alia's children begin families of their own, once again navigating the burdens (and blessings) of assimilation in foreign cities.
Lyrical and heartbreaking, Salt Houses is a remarkable debut novel that challenges and humanizes an age-old conflict we might think we understand — one that asks us to confront that most devastating of all truths: you can't go home again.
Pregnant, left behind by her lover, and banished from her Quaker home and teaching position, Lilli de Jong enters a home for wronged women to deliver her child. She is stunned at how much her infant needs her and at how quickly their bond overtakes her heart. Mothers in her position face disabling prejudice, which is why most give up their newborns. But Lilli can't accept such an outcome. Instead, she braves moral condemnation and financial ruin in a quest to keep herself and her baby alive.
Confiding their story to her diary as it unfolds, Lilli takes readers from an impoverished charity to a wealthy family's home to the streets of a burgeoning American city. Drawing on rich history, Lilli de Jong is both an intimate portrait of loves lost and found and a testament to the work of mothers. "So little is permissible for a woman," writes Lilli, "yet on her back every human climbs to adulthood."
For fans of All the Light We Cannot See and Orphan Train, the author of the "thought-provoking" (Library Journal, starred review) and "must-read" (PopSugar) novel The Gilded Years crafts a captivating tale of three young people divided by the horrors of World War II and their journey back to one another.
During the turbulent months following the 1941 bombing of Pearl Harbor, 21-year-old Emi Kato, the daughter of a Japanese diplomat, is locked behind barbed wire in a Texas internment camp. She feels hopeless until she meets handsome young Christian Lange, whose German-born parents were wrongfully arrested for un-American activities. Together, they live as prisoners with thousands of other German and Japanese families, but discover that love can bloom in even the bleakest circumstances.
When Emi and her mother are abruptly sent back to Japan, Christian enlists in the United States Army, with his sights set on the Pacific front — and, he hopes, a reunion with Emi — unaware that her first love, Leo Hartmann, the son of wealthy of Austrian parents and now a Jewish refugee in Shanghai, may still have her heart.
Fearful of bombings in Tokyo, Emi's parents send her to a remote resort town in the mountains, where many in the foreign community have fled. Cut off from her family, struggling with growing depression and hunger, Emi repeatedly risks her life to help keep her community safe — all while wondering if the two men she loves are still alive.
As Christian Lange struggles to adapt to life as a soldier, his unit pushes its way from the South Pacific to Okinawa, where one of the bloodiest battles of World War II awaits them. Meanwhile, in Japanese-occupied Shanghai, as Leo fights to survive the squalor of the Jewish ghetto, a surprise confrontation with a Nazi officer threatens his life. For each man, Emi Kato is never far from their minds.
Flung together by war, passion, and extraordinary acts of selflessness, the paths of these three remarkable young people will collide as the fighting on the Pacific front crescendos. With her "elegant and extremely gratifying" (USA TODAY) storytelling, Karin Tanabe paints a stunning portrait of a turning point in history.
The latest novel from #1 New York Times bestselling author Philippa Gregory features one of the most famous girls in history, Lady Jane Grey, and her two sisters, each of whom dared to defy her queen.
Seventeen-year-old Jane Grey was queen of England for nine days. Her father and his allies crowned her instead of the dead king's half-sister Mary Tudor, who quickly mustered an army, claimed her throne, and locked Jane in the Tower of London. When Jane refused to betray her Protestant faith, Mary sent her to the executioner's block, where Jane transformed her father's greedy power-grab into tragic martyrdom.
"Learn you to die," was the advice Jane wrote to her younger sister Katherine, who has no intention of dying. She intends to enjoy her beauty and her youth and fall in love. But she is heir to the insecure and infertile Queen Mary and then to her sister Queen Elizabeth, who will never allow Katherine to marry and produce a Tudor son. When Katherine's pregnancy betrays her secret marriage she faces imprisonment in the Tower, only yards from her sister's scaffold.
"Farewell, my sister," writes Katherine to the youngest Grey sister, Mary. A beautiful dwarf, disregarded by the court, Mary keeps family secrets, especially her own, while avoiding Elizabeth's suspicious glare. After seeing her sisters defy the queen, Mary is acutely aware of her own danger, but determined to command her own life. What will happen when the last Tudor defies her ruthless and unforgiving cousin Queen Elizabeth?
International bestselling author Ken Follett has enthralled millions of readers with the first two books of his Kingsbridge series, The Pillars of the Earth and World Without End. The saga now continues with Follett's magnificent new epic, A Column of Fire.
In 1558, the ancient stones of Kingsbridge Cathedral look down on a city torn apart by religious conflict. As power in England shifts precariously between Catholics and Protestants, high principles clash bloodily with friendship, loyalty, and love.
Ned Willard wants nothing more than to marry Margery Fitzgerald. But when the lovers find themselves on opposing sides of the religious divide sweeping across the country, Ned goes to work for Princess Elizabeth. When she becomes queen, all Europe turns against England. The shrewd, determined young monarch sets up the country's first secret service, to give her early warning of assassination plots, rebellions, and invasion plans. Over a turbulent half century, the love between Ned and Margery seems doomed as extremism sparks violence from Edinburgh to Geneva. Elizabeth clings precariously to her throne and her principles, protected by a small, dedicated group of resourceful spies and courageous secret agents.
The real enemies, then as now, are not the rival religions. The true battle pitches those who believe in tolerance and compromise against the tyrants who would impose their ideas on everyone else — no matter what the cost.
Set during one of the most turbulent and revolutionary times in history, A Column of Fire is one of Follett's most exciting and ambitious works yet, and is perfect both for longtime fans of the Kingsbridge series as well as readers new to Ken Follett.
From Taylor Jenkins Reid, "a genius when it comes to stories about life and love" (Redbook), comes an unforgettable and sweeping novel about one classic film actress's relentless rise to the top — the risks she took, the loves she lost, and the long-held secrets the public could never imagine.
Aging and reclusive Hollywood movie icon Evelyn Hugo is finally ready to tell the truth about her glamorous and scandalous life. But when she chooses unknown magazine reporter Monique Grant for the job, no one in the journalism community is more astounded than Monique herself. Why her? Why now?
Monique is not exactly on top of the world. Her husband, David, has left her, and her career has stagnated. Regardless of why Evelyn has chosen her to write her biography, Monique is determined to use this opportunity to jumpstart her career.
Summoned to Evelyn's Upper East Side apartment, Monique listens as Evelyn unfurls her story: from making her way to Los Angeles in the 1950s to her decision to leave show business in the late 80s, and, of course, the seven husbands along the way. As Evelyn's life unfolds — revealing a ruthless ambition, an unexpected friendship, and a great forbidden love — Monique begins to feel a very a real connection to the actress. But as Evelyn's story catches up with the present, it becomes clear that her life intersects with Monique's own in tragic and irreversible ways.
Shay Benson adored her younger brother, Caden, and that got her into trouble. When he owed money, Shay realized she would do anything to help him avoid the men who were threatening him, and she crossed lines she never should have crossed. Now, determined to start fresh, she finds herself in search of a place to stay and wanders into a church to escape from the cold.
Pastor Drew Douglas adored his wife. But when he lost her, it was all he could do to focus on his two beautiful kids, and his flock came in a distant third. Now, as he too is thinking about a fresh start, he walks through his sanctuary and finds Shay sitting in a pew.
The pair strike up a friendship — Drew helps Shay get back on her feet, and she reignites his sense of purpose — that, over time, turns into something deeper, something soulful, spiritual, and possibly romantic. Even Drew's two children are taken with this woman who has brought light back into their lives. Perhaps most important, Shay learns to trust again as she, in turn, proves herself trustworthy to her adopted community.
But Caden's return to town and a disastrous secret threaten to undo the life Shay has tried so hard to rebuild. It will take the utmost courage and faith if she and Drew hope to find healing and open their hearts to a brighter future.
Yejide and Akin have been married since they met and fell in love at university. Though many expected Akin to take several wives, he and Yejide have always agreed: Polygamy is not for them. But four years into their marriage — after consulting fertility doctors and healers, trying strange teas and unlikely cures — Yejide is still not pregnant. She assumes she still has time — until her family arrives on her doorstep with a young woman they introduce as Akin's second wife. Furious, shocked, and livid with jealousy, Yejide knows the only way to save her marriage is to get pregnant. Which, finally, she does — but at a cost far greater than she could have dared to imagine. An electrifying novel of enormous emotional power, Stay With Me asks how much we can sacrifice for the sake of family.
In this spectacular father/son collaboration, Stephen King and Owen King tell the highest of high-stakes stories: what might happen if women disappeared from the world of men?
In a future so real and near it might be now, something happens when women go to sleep: they become shrouded in a cocoon-like gauze. If they are awakened, if the gauze wrapping their bodies is disturbed or violated, the women become feral and spectacularly violent. And while they sleep they go to another place, a better place, where harmony prevails and conflict is rare.
One woman, the mysterious "Eve Black," is immune to the blessing or curse of the sleeping disease. Is Eve a medical anomaly to be studied? Or is she a demon who must be slain? Abandoned, left to their increasingly primal urges, the men divide into warring factions, some wanting to kill Eve, some to save her. Others exploit the chaos to wreak their own vengeance on new enemies. All turn to violence in a suddenly all-male world.
Set in a small Appalachian town whose primary employer is a women's prison, Sleeping Beauties is a wildly provocative, gloriously dramatic father-son collaboration that feels particularly urgent and relevant today.
Bringing together a cast of fascinating characters in a riveting tale of ambition and corruption, politics, passion, and ultimate justice, Dangerous Games is a thrilling drama from Danielle Steel.
Television correspondent Alix Phillips dodges bullets and breaks rules to bring the most important news to the world — from riots in America to protests on the streets of Tehran. With her daughter in college, and working alongside cameraman Ben Chapman, a deeply private ex–Navy SEAL, Alix revels in the risks and whirlwind pace of her work. But her latest assignment puts her at the center of an explosive story that will reshape many lives, including her own: investigating damning allegations involving the Vice President of the United States, Tony Clark.
Alix begins with a nationally revered woman who may be the key to exposing frightening secrets. Olympia Foster is the fragile, reclusive widow of America's most admired senator, who had been destined for the presidency before an assassin's bullet felled him. Since then, Olympia has found emotional support in Clark, who once wanted her as his wife and now stands as her protector and confidant. When Alix digs deeper, federal agents pick up the trail. Then the threats start.
As the stakes rise in this dangerous game, Alix needs Ben's help as never before. And soon they realize they are grappling with an adversary far more sinister than they had imagined.
Which of these books would you recommend? Share in the comments!
Comments