Thriller readers know that there's nothing like racing through a suspenseful, twisty page-turner. If you're looking for a fast-paced story to keep you reading through the night, check out our list of some of the best thriller books to read in a lifetime. Featuring domestic thrillers, psychological thrillers, legal thrillers, and more, these reads will keep your eyes glued to the page. Publishers' descriptions included below.
The basis for the blockbuster motion picture directed by Martin Scorsese and starring Leonardo DiCaprio, Shutter Island by New York Times bestselling author Dennis Lehane is a gripping and atmospheric psychological thriller where nothing is quite what it seems. The New York Times calls Shutter Island "Startlingly original." The Washington Post raves, "Brilliantly conceived and executed."
A masterwork of suspense and surprise from the author of Mystic River and Gone, Baby, Gone, Shutter Island carries the reader into a nightmare world of madness, mind control, and CIA Cold War paranoia and is unlike anything you've ever read before.
As I sleep, my mind will erase everything I did today. I will wake up tomorrow as I did this morning. Thinking I'm still a child, thinking I have a whole lifetime of choice ahead of me…
Memories define us. So what if you lost yours every time you went to sleep? Your name, your identity, your past, even the people you love — all forgotten overnight. And the one person you trust may only be telling you half the story.
Welcome to Christine's life.
On a warm summer morning in North Carthage, Missouri, it is Nick and Amy Dunne's fifth wedding anniversary. Presents are being wrapped and reservations are being made when Nick's clever and beautiful wife disappears from their rented McMansion on the Mississippi River.
Husband-of-the-Year Nick isn't doing himself any favors with cringe-worthy daydreams about the slope and shape of his wife's head, but passages from Amy's diary reveal the alpha-girl perfectionist could have put anyone dangerously on edge. Under mounting pressure from the police and the media — as well as Amy's fiercely doting parents — the town golden boy parades an endless series of lies, deceits, and inappropriate behavior. Nick is oddly evasive, and he's definitely bitter — but is he really a killer?
An ingenious code hidden in the works of Leonardo da Vinci. A desperate race through the cathedrals and castles of Europe. An astonishing truth concealed for centuries… unveiled at last.
While in Paris, Harvard symbologist Robert Langdon is awakened by a phone call in the dead of the night. The elderly curator of the Louvre has been murdered inside the museum, his body covered in baffling symbols. As Langdon and gifted French cryptologist Sophie Neveu sort through the bizarre riddles, they are stunned to discover a trail of clues hidden in the works of Leonardo da Vinci — clues visible for all to see and yet ingeniously disguised by the painter.
Even more startling, the late curator was involved in the Priory of Sion — a secret society whose members included Sir Isaac Newton, Victor Hugo, and Da Vinci — and he guarded a breathtaking historical secret. Unless Langdon and Neveu can decipher the labyrinthine puzzle — while avoiding the faceless adversary who shadows their every move — the explosive, ancient truth will be lost forever.
He slips into homes at night and walks silently into bedrooms where women lie sleeping, about to awaken to a living nightmare. The precision of his methods suggests that he is a deranged man of medicine, prompting the Boston newspapers to dub him "The Surgeon." Led by Detectives Thomas Moore and Jane Rizzoli, the cops must consult the victim of a nearly identical crime: Two years ago, Dr. Catherine Cordell fought back and killed her attacker before he could complete his assault. Now this new killer is re-creating, with chilling accuracy, the details of Cordell's ordeal. With every new murder he seems to be taunting her, cutting ever closer, from her hospital to her home. And neither Moore nor Rizzoli can protect Cordell from a ruthless hunter who somehow understands — and savors — the secret fears of every woman he kills.
It's a profile, like all the others on the online dating site. But as NYPD Detective Kat Donovan focuses on the accompanying picture, she feels her whole world explode, as emotions she's ignored for decades come crashing down on her. Staring back at her is her ex-fiancé Jeff, the man who shattered her heart — and who she hasn't seen in 18 years.
Kat feels a spark, wondering if this might be the moment when past tragedies recede and a new world opens up to her. But when she reaches out to the man in the profile, her reawakened hope quickly darkens into suspicion and then terror as an unspeakable conspiracy comes to light, in which monsters prey upon the most vulnerable.
As the body count mounts and Kat's hope for a second chance with Jeff grows more and more elusive, she is consumed by an investigation that challenges her feelings about everyone she ever loved — her former fiancé, her mother, and even her father, whose cruel murder so long ago has never been fully explained.
EVERY DAY THE SAME
Rachel takes the same commuter train every morning and night. Every day she rattles down the track, flashes past a stretch of cozy suburban homes, and stops at the signal that allows her to daily watch the same couple breakfasting on their deck. She's even started to feel like she knows them. Jess and Jason, she calls them. Their life — as she sees it — is perfect. Not unlike the life she recently lost.
UNTIL TODAY
And then she sees something shocking. It's only a minute until the train moves on, but it's enough. Now everything's changed. Unable to keep it to herself, Rachel goes to the police. But is she really as unreliable as they say? Soon she is deeply entangled not only in the investigation but in the lives of everyone involved. Has she done more harm than good?
Sisters. Strangers. Survivors.
More than twenty years ago, Claire and Lydia's teenaged sister Julia vanished without a trace. The two women have not spoken since, and now their lives could not be more different. Claire is the glamorous trophy wife of an Atlanta millionaire. Lydia, a single mother, dates an ex-con and struggles to make ends meet. But neither has recovered from the horror and heartbreak of their shared loss — a devastating wound that's cruelly ripped open when Claire's husband is killed.
The disappearance of a teenage girl and the murder of a middle-aged man, almost a quarter-century apart: what could connect them? Forming a wary truce, the surviving sisters look to the past to find the truth, unearthing the secrets that destroyed their family all those years ago… and uncovering the possibility of redemption, and revenge, where they least expect it.
Powerful, poignant, and utterly gripping, packed with indelible characters and unforgettable twists, Pretty Girls is a masterful novel from one of the finest writers working today.
Mikael Blomkvist, a once-respected financial journalist, watches his professional life rapidly crumble around him. Prospects appear bleak until an unexpected (and unsettling) offer to resurrect his name is extended by an old-school titan of Swedish industry. The catch — and there's always a catch — is that Blomkvist must first spend a year researching a mysterious disappearance that has remained unsolved for nearly four decades
With few other options, he accepts and enlists the help of investigator Lisbeth Salander, a misunderstood genius with a cache of authority issues. Little is as it seems in Larsson's novel, but there is at least one constant: you really don't want to mess with the girl with the dragon tattoo.
Mickey Haller is a Lincoln Lawyer, a criminal defense attorney who operates out of the backseat of his Lincoln Town Car, traveling between the far-flung courthouses of Los Angeles to defend clients of every kind. Bikers, con artists, drunk drivers, drug dealers — they're all on Mickey Haller's client list. For him, the law is rarely about guilt or innocence, it's about negotiation and manipulation. Sometimes it's even about justice.
A Beverly Hills playboy arrested for attacking a woman he picked up in a bar chooses Haller to defend him, and Mickey has his first high-paying client in years. It is a defense attorney's dream, what they call a franchise case. And as the evidence stacks up, Haller comes to believe this may be the easiest case of his career. Then someone close to him is murdered and Haller discovers that his search for innocence has brought him face-to-face with evil as pure as a flame.
A gorgeously written novel that marks the debut of an astonishing new voice in psychological suspense. As dusk approaches a small Dublin suburb in the summer of 1984, mothers begin to call their children home. But on this warm evening, three children do not return from the dark and silent woods. When the police arrive, they find only one of the children. He is gripping a tree trunk in terror, wearing blood-filled sneakers and unable to recall a single detail of the previous hours.
Twenty years later, the found boy, Rob Ryan, is a detective on the Dublin Murder Squad and keeps his past a secret. But when a 12-year-old girl is found murdered in the same woods, he and Detective Cassie Maddox (his partner and closest friend) find themselves investigating a case chillingly similar to the previous unsolved mystery.
Four women — four friends — share a determination to stop a killer who has been stalking newlyweds in San Francisco. Each one holds a piece of the puzzle: Lindsay Boxer is a homicide inspector in the San Francisco Police Department, Claire Washburn is a medical examiner, Jill Bernhardt is an assistant D.A., and Cindy Thomas just started working the crime desk of the San Francisco Chronicle.
But the usual procedures aren't bringing them any closer to stopping the killings. So these women form a Women's Murder Club to collaborate outside the box and pursue the case by sidestepping their bosses and giving one another a hand.
The four women develop intense bonds as they pursue a killer whose crimes have stunned an entire city. Working together, they track down the most terrifying and unexpected killer they have ever encountered — before a shocking conclusion in which everything they knew turns out to be devastatingly wrong.
Kyle McAvoy possesses an outstanding legal mind. Good-looking and affable, he has a glittering future. He also has a dark secret that could destroy his dreams, his career, even his life. One night that secret catches up with him. The men who accost Kyle have a compromising video they'll use to ruin him — unless he does exactly what they say. What they offer Kyle is something any ambitious young lawyer would kill for: a job in Manhattan as an associate at the world's largest law firm.
If Kyle accepts, he'll be on the fast track to partnership and a fortune. But there's a catch. Kyle won't be working for the firm but against it in a dispute between two powerful defense contractors worth billions. Now Kyle is caught between the criminal forces manipulating him, the FBI, and his own law firm — in a malignant conspiracy not even Kyle with all his intellect, cunning, and bravery may be able to escape alive.
On the day she was abducted, Annie O'Sullivan, a thirty-two year old realtor, had three goals — sell a house, forget about a recent argument with her mother, and be on time for dinner with her ever-patient boyfriend.
The open house is slow, but when her last visitor pulls up in a van as she's about to leave, Annie thinks it just might be her lucky day after all. Interwoven with the story of the year Annie spent as the captive of psychopath in a remote mountain cabin, which unfolds through sessions with her psychiatrist, is a second narrative recounting events following her escape — her struggle to piece her shattered life back together and the ongoing police investigation into the identity of her captor.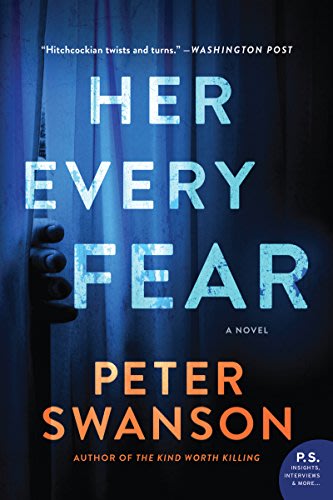 The author of the wildly popular The Kind Worth Killing returns with an electrifying and downright Hitchcockian psychological thriller — as tantalizing as the cinema classics Rear Window and Wait Until Dark — involving a young woman caught in a vise of voyeurism, betrayal, manipulation, and murder.
The danger isn't all in your head…
Growing up, Kate Priddy was always a bit neurotic, experiencing momentary bouts of anxiety that exploded into full blown panic attacks after an ex-boyfriend kidnapped her and nearly ended her life. When Corbin Dell, a distant cousin in Boston, suggests the two temporarily swap apartments, Kate, an art student in London, agrees, hoping that time away in a new place will help her overcome the recent wreckage of her life.
But soon after her arrival at Corbin's grand apartment on Beacon Hill, Kate makes a shocking discovery: his next-door neighbor, a young woman named Audrey Marshall, has been murdered. When the police question her about Corbin, a shaken Kate has few answers, and many questions of her own — curiosity that intensifies when she meets Alan Cherney, a handsome, quiet tenant who lives across the courtyard, in the apartment facing Audrey's. Alan saw Corbin surreptitiously come and go from Audrey's place, yet he's denied knowing her. Then, Kate runs into a tearful man claiming to be the dead woman's old boyfriend, who insists Corbin did the deed the night that he left for London.
When she reaches out to her cousin, he proclaims his innocence and calms her nerves… until she comes across disturbing objects hidden in the apartment — and accidently learns that Corbin is not where he says he is. Could Corbin be a killer? And what about Alan? Kate finds herself drawn to this appealing man who seems so sincere, yet she isn't sure. Jetlagged and emotionally unstable, her imagination full of dark images caused by the terror of her past, Kate can barely trust herself… So how could she take the chance on a stranger she's just met?
Yet the danger Kate imagines isn't nearly as twisted and deadly as what's about to happen. When her every fear becomes very real.
And much, much closer than she thinks.
Told from multiple points of view, Her Every Fear is a scintillating, edgy novel rich with Peter Swanson's chilling insight into the darkest corners of the human psyche and virtuosic skill for plotting that has propelled him to the highest ranks of suspense, in the tradition of such greats as Gillian Flynn, Paula Hawkins, Patricia Highsmith, and James M. Cain.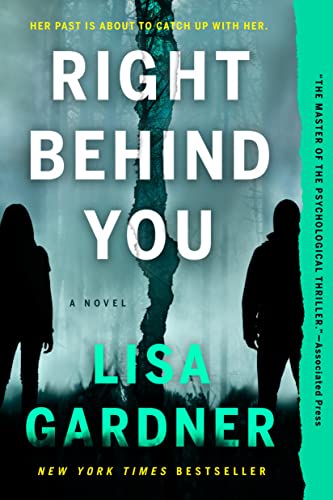 Lisa Gardner's next thriller following her runaway New York Times bestseller Find Her takes her wildly popular brand of suspense to new heights.
Is he a hero? 
Eight years ago, Sharlah May Nash's older brother beat their drunken father to death with a baseball bat in order to save both of their lives. Now thirteen years old, Sharlah has finally moved on. About to be adopted by retired FBI profiler Pierce Quincy and his partner, Rainie Conner, Sharlah loves one thing best about her new family: They are all experts on monsters.
Is he a killer?
Then the call comes in. A double murder at a local gas station, followed by reports of an armed suspect shooting his way through the wilds of Oregon. As Quincy and Rainie race to assist, they are forced to confront mounting evidence: The shooter may very well be Sharlah's older brother, Telly Ray Nash, and it appears his killing spree has only just begun.
All she knows for sure: He's back.
As the clock winds down on a massive hunt for Telly, Quincy and Rainie must answer two critical questions: Why after eight years has this young man started killing again? And what does this mean for Sharlah? Once upon a time, Sharlah's big brother saved her life. Now, she has two questions of her own: Is her brother a hero or a killer? And how much will it cost her new family before they learn the final, shattering truth? Because as Sharlah knows all too well, the biggest danger is the one standing right behind you.
Peter Rena is a "fixer." He and his partner, Randi Brooks, earn their living making the problems of the powerful disappear. They get their biggest job yet when the White House hires them to vet the president's nominee for the Supreme Court. Judge Roland Madison is a legal giant, but he's a political maverick, with views that might make the already tricky confirmation process even more difficult. Rena and his team go full-bore to cover every inch of the judge's past, while the competing factions of Washington D.C. mobilize with frightening intensity: ambitious senators, garrulous journalists, and wily power players on both sides of the aisle.
All of that becomes background when a string of seemingly random killings overlaps with Rena's investigation, with Judge Madison a possible target. Racing against the clock to keep his nominee safe, the President satisfied, and the political wolves at bay, Rena learns just how dangerous Washington's obsession with power — how to get it and how to keep it — can be.
Written with razor-sharp political insight and heart-pounding action, Shining City is a hugely impressive debut that announces a major new talent.
After losing his leg to a land mine in Afghanistan, Cormoran Strike is barely scraping by as a private investigator. Strike is down to one client, and creditors are calling. He has also just broken up with his longtime girlfriend and is living in his office.
Then John Bristow walks through his door with an amazing story: His sister, the legendary supermodel Lula Landry, known to her friends as the Cuckoo, famously fell to her death a few months earlier. The police ruled it a suicide, but John refuses to believe that. The case plunges Strike into the world of multimillionaire beauties, rock-star boyfriends, and desperate designers, and it introduces him to every variety of pleasure, enticement, seduction, and delusion known to man.
You may think you know detectives, but you've never met one quite like Strike. You may think you know about the wealthy and famous, but you've never seen them under an investigation like this.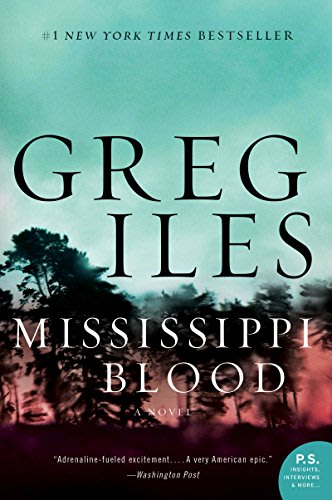 The endgame is at hand for Penn Cage, his family, and the enemies bent on destroying them in this revelatory volume in the epic trilogy set in modern-day Natchez, Mississippi — Greg Iles's epic tale of love and honor, hatred and revenge that explores how the sins of the past continue to haunt the present.
Shattered by grief and dreaming of vengeance, Penn Cage sees his family and his world collapsing around him. The woman he loves is gone, his principles have been irrevocably compromised, and his father, once a paragon of the community that Penn leads as mayor, is about to be tried for the murder of a former lover. Most terrifying of all, Dr. Cage seems bent on self-destruction. Despite Penn's experience as a prosecutor in major murder trials, his father has frozen him out of the trial preparations — preferring to risk dying in prison to revealing the truth of the crime to his son.
During forty years practicing medicine, Tom Cage made himself the most respected and beloved physician in Natchez, Mississippi. But this revered Southern figure has secrets known only to himself and a handful of others.  Among them, Tom has a second son, the product of an 1960s affair with his devoted African American nurse, Viola Turner.  It is Viola who has been murdered, and her bitter son — Penn's half-brother — who sets in motion the murder case against his father.  The resulting investigation exhumes dangerous ghosts from Mississippi's violent past. In some way that Penn cannot fathom, Viola Turner was a nexus point between his father and the Double Eagles, a savage splinter cell of the KKK. More troubling still, the long-buried secrets shared by Dr. Cage and the former Klansmen may hold the key to the most devastating assassinations of the 1960s. The surviving Double Eagles will stop at nothing to keep their past crimes buried, and with the help of some of the most influential men in the state, they seek to ensure that Dr. Cage either takes the fall for them, or takes his secrets to an early grave.
Tom Cage's murder trial sets a terrible clock in motion, and unless Penn can pierce the veil of the past and exonerate his father, his family will be destroyed. Unable to trust anyone around him — not even his own mother — Penn joins forces with Serenity Butler, a famous young black author who has come to Natchez to write about his father's case. Together, Penn and Serenity — a former soldier — battle to crack the Double Eagles and discover the secret history of the Cage family and the South itself, a desperate move that risks the only thing they have left to gamble: their lives.
Mississippi Blood is the enthralling conclusion to a breathtaking trilogy seven years in the making — one that has kept readers on the edge of their seats. With piercing insight, narrative prowess, and a masterful ability to blend history and imagination, New York Times bestselling author Greg Iles illuminates the brutal history of the American South in a highly atmospheric and suspenseful novel that delivers the shocking resolution his fans have eagerly awaited.
The ancient order of the Knights Templar possessed untold wealth and absolute power over kings and popes… until the Inquisition, when they were wiped from the face of the earth, their hidden riches lost. But now two forces vying for the treasure have learned that it is not at all what they thought it was–and its true nature could change the modern world.
Cotton Malone, one-time top operative for the U.S. Justice Department, is enjoying his quiet new life as an antiquarian book dealer in Copenhagen when an unexpected call to action reawakens his hair-trigger instincts–and plunges him back into the cloak-and-dagger world he thought he'd left behind.
It begins with a violent robbery attempt on Cotton's former supervisor, Stephanie Nelle, who' s far from home on a mission that has nothing to do with national security. Armed with vital clues to a series of centuries-old puzzles scattered across Europe, she means to crack a mystery that has tantalized scholars and fortune-hunters through the ages by finding the legendary cache of wealth and forbidden knowledge thought to have been lost forever when the order of the Knights Templar was exterminated in the fourteenth century. But she's not alone. Competing for the historic prize– and desperate for the crucial information Stephanie possesses–is Raymond de Roquefort, a shadowy zealot with an army of assassins at his command.
Welcome or not, Cotton seeks to even the odds in the perilous race. But the more he learns about the ancient conspiracy surrounding the Knights Templar, the more he realizes that even more than lives are at stake. At the end of a lethal game of conquest, rife with intrigue, treachery, and craven lust for power, lies a shattering discovery that could rock the civilized world–and, in the wrong hands, bring it to its knees.
Ragdoll by Daniel Cole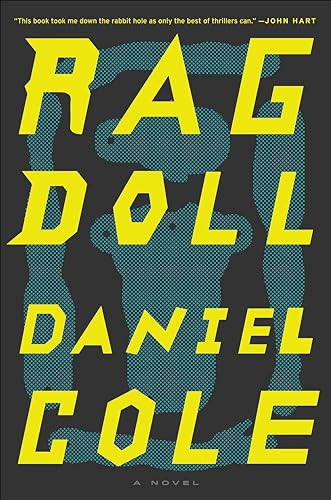 William Fawkes, a controversial detective known as The Wolf, has just been reinstated to his post after he was suspended for assaulting a vindicated suspect. Still under psychological evaluation, Fawkes returns to the force eager for a big case. When his former partner and friend, Detective Emily Baxter, calls him to a crime scene, he's sure this is it: the body is made of the dismembered parts of six victims, sewn together like a puppet — a corpse that becomes known as "The Ragdoll."
Fawkes is tasked with identifying the six victims, but that gets dicey when his reporter ex-wife anonymously receives photographs from the crime scene, along with a list of six names, and the dates on which the Ragdoll Killer plans to murder them.
The final name on the list is Fawkes.
Baxter and her trainee partner, Alex Edmunds, hone in on figuring out what links the victims together before the killer strikes again. But for Fawkes, seeing his name on the list sparks a dark memory, and he fears that the catalyst for these killings has more to do with him — and his past — than anyone realizes.
With a breakneck pace, a twisty plot, and a wicked sense of humor, Ragdoll announces the arrival of the hottest new brand in crime fiction.
Everyone knows a couple like Jack and Grace. He has looks and wealth; she has charm and elegance. He's a dedicated attorney who has never lost a case; she is a flawless homemaker, a masterful gardener and cook, and dotes on her disabled younger sister. Though they are still newlyweds, they seem to have it all. You might not want to like them, but you do. You're hopelessly charmed by the ease and comfort of their home, by the graciousness of the dinner parties they throw. You'd like to get to know Grace better.
But it's difficult, because you realize Jack and Grace are inseparable.
Some might call this true love. Others might wonder why Grace never answers the phone. Or why she can never meet for coffee, even though she doesn't work. How she can cook such elaborate meals but remain so slim. Or why she never seems to take anything with her when she leaves the house, not even a pen. Or why there are such high-security metal shutters on all the downstairs windows.
Some might wonder what's really going on once the dinner party is over, and the front door has closed.
From bestselling author B. A. Paris comes the gripping thriller and international phenomenon Behind Closed Doors.
For fans of Gone Girl and The Girl on the Train, an electrifying thriller that will take you into the dark spaces that exist between a husband and a wife.
When the police started asking questions, Jean Taylor turned into a different woman. One who enabled her and her husband to carry on, when more bad things began to happen…
But that woman's husband died last week. And Jean doesn't have to be her anymore.
There's a lot Jean hasn't said over the years about the crime her husband was suspected of committing. She was too busy being the perfect wife, standing by her man while living with the accusing glares and the anonymous harassment.
Now there's no reason to stay quiet. There are people who want to hear her story. They want to know what it was like living with that man. She can tell them that there were secrets. There always are in a marriage.
The truth — that's all anyone wants. But the one lesson Jean has learned in the last few years is that she can make people believe anything…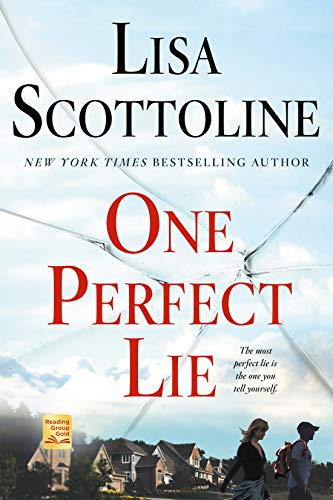 A handsome stranger moves to the small Pennsylvania town of Central Valley, and his name is Chris Brennan. He's applying for a job as a teacher and varsity baseball coach at the local high school, and he looks perfect, on paper. But his name is an alias, his resume is false, and everything about him is a lie. And he has a secret plan — for which he needs a pawn on the baseball team.
Susan Sematov loves her younger son Raz, the quirky and free-spirited pitcher of the team. But Raz's adored father died only a few months ago, and the family is grief-stricken. Secretly, Raz is looking to fill the Daddy-shaped hole in his heart.
Heather Larkin is a struggling single mother who's dedicated to her only son Justin, the quiet rookie on the team. But Justin's shy and reserved nature renders him vulnerable to attention, including that of a new father-figure.
Mindy Kostis is the wife of a busy surgeon and the queen bee of the baseball boosters, where her super-popular son Evan is the star catcher. But she doesn't realize that Evan's sense of entitlement is becoming a full-blown case of affluenza, and after he gets his new BMW, it's impossible to know where he's going — or whom he's spending time with.
The lives of these families revolve around the baseball team — and Chris Brennan. What does he really want? How far will he go to get it? Who among them will survive the lethal jeopardy threatening them, from the shadows?
Enthralling and suspenseful, One Perfect Lie is an emotional thriller and a suburban crime story that will keep readers riveted to the shocking end, with killer twists and characters you won't soon forget.
New York Times bestselling author Jeffery Deaver returns to forensic detective Lincoln Rhyme in his most harrowing case yet.
A businessman snatched from an Upper East Side street in broad daylight. A miniature hangman's noose left at the scene. A nine-year-old girl, the only witness to the crime. With a crime scene this puzzling, forensic expertise of the highest order is absolutely essential. Lincoln Rhyme and Amelia Sachs are called in to investigate.
Soon the case takes a stranger turn: a recording surfaces of the victim being slowly hanged, his desperate gasps the backdrop to an eerie piece of music. The video is marked as the work of The Composer…
Despite their best efforts, the suspect gets away. So when a similar kidnapping occurs on a dusty road outside Naples, Italy, Rhyme and Sachs don't hesitate to rejoin the hunt.
But the search is now a complex case of international cooperation — and not all those involved may be who they seem. Sachs and Rhyme find themselves playing a dangerous game, with lives all across the globe hanging in the balance.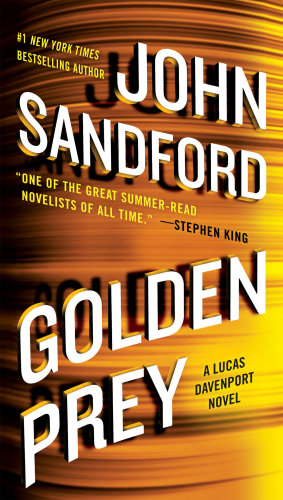 The man was smart and he didn't mind killing people. Welcome to the big leagues, Davenport.
Lucas Davenport's first case as a US Marshal sends him into uncharted territory, in the thrilling new novel in the #1 New York Times-bestselling series.
Thanks to some very influential people whose lives he saved, Lucas is no longer working for the Minnesota Bureau of Criminal Apprehension, but for the US Marshals Service, and with unusual scope. He gets to pick his own cases, whatever they are, wherever they lead him.
And where they've led him this time is into real trouble. A Biloxi, Mississippi, drug-cartel counting house gets robbed, and suitcases full of cash disappear, leaving behind five bodies, including that of a six-year-old girl. Davenport takes the case, which quickly spirals out of control, as cartel assassins, including a torturer known as the "Queen of home-improvement tools" compete with Davenport to find the Dixie Hicks shooters who knocked over the counting house. Things get ugly real fast, and neither the cartel killers nor the holdup men give a damn about whose lives Davenport might have saved; to them, he's just another large target.
Filled with his trademark razor-sharp plotting and some of the best characters in suspense fiction, Golden Prey is further reason why "Sandford has always been at the top of any list of great mystery writers" (The Huffington Post).
What is the difference between justice and revenge? In this buzzworthy new standalone thriller by New York Times bestselling author Lisa Unger, two wronged women on very different paths find themselves in the same dark place…
Claudia Bishop's perfect life fell apart when the aftermath of a brutal assault left her with a crumbling marriage, a newborn daughter, and a constant sense of anxiety about the world around her. Now, looking for a fresh start with a home restoration project and growing blog, Claudia takes on a crumbling old house — one that unbeknownst to her has an ugly history and may hide long buried secrets.
For Zoey Drake the defining moment of her childhood was the horrific home invasion murder of her parents. Years later, she has embraced the rage that fuels her. Training in the martial arts has made her strong and ready to face the demons from the past — and within.
Strangers to each other, and walking very different paths in the wake of trauma, these two women are on a collision course — because Zoey's past nightmare and Claudia's dreams for her future take place in the very same house. As Zoey seeks justice, and Claudia seeks peace, both will confront the monsters at the door that are the most frightening of all.
An astonishing technique for recovering and cloning dinosaur DNA has been discovered. Now humankind's most thrilling fantasies have come true. Creatures extinct for eons roam Jurassic Park with their awesome presence and profound mystery, and all the world can visit them — for a price.
Until something goes wrong…
In Jurassic Park, Michael Crichton taps all his mesmerizing talent and scientific brilliance to create his most electrifying technothriller.
Full of twists and turns, Everything You Want Me to Be reconstructs a year in the life of a dangerously mesmerizing young woman, during which a small town's darkest secrets come to the forefront… and she inches closer and closer to her death.
High school senior Hattie Hoffman has spent her whole life playing many parts: the good student, the good daughter, the good citizen. When she's found brutally stabbed to death on the opening night of her high school play, the tragedy rips through the fabric of her small town community. Local sheriff Del Goodman, a family friend of the Hoffmans, vows to find her killer, but trying to solve her murder yields more questions than answers. It seems that Hattie's acting talents ran far beyond the stage. Told from three points of view — Del, Hattie, and the new English teacher whose marriage is crumbling — Everything You Want Me to Be weaves the story of Hattie's last school year and the events that drew her ever closer to her death.
Evocative and razor-sharp, Everything You Want Me to Be challenges you to test the lines between innocence and culpability, identity and deception. Does love lead to self-discovery — or destruction?
It's 1965 in a tight-knit working-class neighborhood in Queens, New York, and Ruth Malone — a single mother who works long hours as a cocktail waitress — wakes to discover her two small children, Frankie Jr. and Cindy, have gone missing. Later that day, Cindy's body is found in a derelict lot a half mile from her home, strangled. Ten days later, Frankie Jr.'s decomposing body is found. Immediately, all fingers point to Ruth.
As police investigate the murders, the detritus of Ruth's life is exposed. Seen through the eyes of the cops, the empty bourbon bottles and provocative clothing which litter her apartment, the piles of letters from countless men and Ruth's little black book of phone numbers, make her a drunk, a loose woman — and therefore a bad mother. The lead detective, a strict Catholic who believes women belong in the home, leaps to the obvious conclusion: facing divorce and a custody battle, Malone took her children's lives.
Pete Wonicke is a rookie tabloid reporter who finagles an assignment to cover the murders. Determined to make his name in the paper, he begins digging into the case. Pete's interest in the story develops into an obsession with Ruth, and he comes to believe there's something more to the woman whom prosecutors, the press, and the public have painted as a promiscuous femme fatale. Did Ruth Malone violently kill her own children, is she a victim of circumstance — or is there something more sinister at play?
Inspired by a true story, Little Deaths, like celebrated novels by Sarah Waters and Megan Abbott, is compelling literary crime fiction that explores the capacity for good and evil in us all.
Please make a list of every possession you consider essential to your life.
The request seems odd, even intrusive — and for the two women who answer, the consequences are devastating.
EMMA
Reeling from a traumatic break-in, Emma wants a new place to live. But none of the apartments she sees are affordable or feel safe. Until One Folgate Street. The house is an architectural masterpiece: a minimalist design of pale stone, plate glass, and soaring ceilings. But there are rules. The enigmatic architect who designed the house retains full control: no books, no throw pillows, no photos or clutter or personal effects of any kind. The space is intended to transform its occupant — and it does.
JANE
After a personal tragedy, Jane needs a fresh start. When she finds One Folgate Street she is instantly drawn to the space — and to its aloof but seductive creator. Moving in, Jane soon learns about the untimely death of the home's previous tenant, a woman similar to Jane in age and appearance. As Jane tries to untangle truth from lies, she unwittingly follows the same patterns, makes the same choices, crosses paths with the same people, and experiences the same terror, as the girl before.
Louise is a single mom, a secretary, stuck in a modern-day rut. On a rare night out, she meets a man in a bar and sparks fly. Though he leaves after they kiss, she's thrilled she finally connected with someone.
When Louise arrives at work on Monday, she meets her new boss, David. The man from the bar. The very married man from the bar… who says the kiss was a terrible mistake, but who still can't keep his eyes off Louise.
And then Louise bumps into Adele, who's new to town and in need of a friend. But she also just happens to be married to David. And if you think you know where this story is going, think again, because Behind Her Eyes is like no other book you've read before.
David and Adele look like the picture-perfect husband and wife. But then why is David so controlling? And why is Adele so scared of him?
As Louise is drawn into David and Adele's orbit, she uncovers more puzzling questions than answers. The only thing that is crystal clear is that something in this marriage is very, very wrong. But Louise can't guess how wrong — and how far a person might go to protect their marriage's secrets.
In Behind Her Eyes, Sarah Pinborough has written a novel that takes the modern day love triangle and not only turns it on its head, but completely reinvents it in a way that will leave readers reeling.
As a young man, Leon Nader suffered from insomnia. As a sleepwalker, he even turned to violence during his nocturnal excursions and had psychiatric treatment for his condition. Eventually, he was convinced he had been cured — but one day, years later, Leon's wife disappears from their apartment under mysterious circumstances. Could it be that his illness has broken out again?
In order to find out how he behaves in his sleep, Leon fits a movement activated camera to his forehead — and when he looks at the video the next morning he makes a discovery that bursts the borders of his imagination. His nocturnal personality goes through a door that is totally unknown to him and descends into the darkness…
"We are always telling a story to ourselves, about ourselves." This is one of the little mantras Dustin Tillman likes to share with his patients, and it's meant to be reassuring. But what if that story is a lie?
A psychologist in suburban Cleveland, Dustin is drifting through his 40s when he hears the news: His adopted brother, Rusty, is being released from prison. Thirty years ago, Rusty received a life sentence for the massacre of Dustin's parents, aunt, and uncle. The trial came to epitomize the 1980s hysteria over Satanic cults; despite the lack of physical evidence, the jury believed the outlandish accusations Dustin and his cousin made against Rusty. Now, after DNA analysis has overturned the conviction, Dustin braces for a reckoning.
Meanwhile, one of Dustin's patients has been plying him with stories of the drowning deaths of a string of drunk college boys. At first Dustin dismisses his patient's suggestions that a serial killer is at work as paranoid thinking, but as the two embark on an amateur investigation, Dustin starts to believe that there's more to the deaths than coincidence. Soon he becomes obsessed, crossing all professional boundaries — and putting his own family in harm's way.
From one of today's most renowned practitioners of literary suspense, Ill Will is an intimate thriller about the failures of memory and the perils of self-deception. In Dan Chaon's nimble, chilling prose, the past looms over the present, turning each into a haunted place.
She's your best friend.
She knows all your secrets.
That's why she's so dangerous.
A single mother's life is turned upside down when her best friend vanishes in this chilling debut thriller in the vein of Gone Girl and The Girl on the Train.
It starts with a simple favor — an ordinary kindness mothers do for one another. When her best friend, Emily, asks Stephanie to pick up her son Nicky after school, she happily says yes. Nicky and her son, Miles, are classmates and best friends, and the five-year-olds love being together — just like she and Emily. A widow and stay-at-home mommy blogger living in woodsy suburban Connecticut, Stephanie was lonely until she met Emily, a sophisticated PR executive whose job in Manhattan demands so much of her time.
But Emily doesn't come back. She doesn't answer calls or return texts. Stephanie knows something is terribly wrong — Emily would never leave Nicky, no matter what the police say. Terrified, she reaches out to her blog readers for help. She also reaches out to Emily's husband, the handsome, reticent Sean, offering emotional support. It's the least she can do for her best friend. Then, she and Sean receive shocking news. Emily is dead. The nightmare of her disappearance is over.
Or is it? Because soon, Stephanie will begin to see that nothing — not friendship, love, or even an ordinary favor — is as simple as it seems.
A Simple Favor is a remarkable tale of psychological suspense — a clever and twisting free-fall of a ride filled with betrayals and reversals, twists and turns, secrets and revelations, love and loyalty, murder and revenge. Darcey Bell masterfully ratchets up the tension in a taut, unsettling, and completely absorbing story that holds you in its grip until the final page.
That neither nature nor nurture bears exclusive responsibility for a child's character is self-evident. But generalizations about genes are likely to provide cold comfort if it's your own child who just opened fire on his fellow algebra students and whose class photograph — with its unseemly grin — is shown on the evening news coast-to-coast.
If the question of who's to blame for teenage atrocity intrigues news-watching voyeurs, it tortures our narrator, Eva Khatchadourian. Two years before the opening of the novel, her son, Kevin, murdered seven of his fellow high school students, a cafeteria worker, and the much-beloved teacher who had tried to befriend him. Because his 16th birthday arrived two days after the killings, he received a lenient sentence and is currently in a prison for young offenders in upstate New York.
In relating the story of Kevin's upbringing, Eva addresses her estranged husband, Frank, through a series of startingly direct letters. Fearing that her own shortcomings may have shaped what her son became, she confesses to a deep, long-standing ambivalence about both motherhood in general — and Kevin in particular. How much is her fault?
We Need to Talk About Kevin offers no at explanations for why so many white, well-to-do adolescents — whether in Pearl, Paducah, Springfield, or Littleton — have gone nihilistically off the rails while growing up in the most prosperous country in history. Instead, Lionel Shriver tells a compelling, absorbing, and resonant story with an explosive, haunting ending. She considers motherhood, marriage, family, career — while framing these horrifying tableaus of teenage carnage as metaphors for the larger tragedy of a country where everything works, nobody starves, and anything can be bought but a sense of purpose.
Ten years ago, college student Quincy Carpenter went on vacation with five friends and came back alone, the only survivor of a horror movie-scale massacre. In an instant, she became a member of a club no one wants to belong to — a group of similar survivors known in the press as the Final Girls. Lisa, who lost nine sorority sisters to a college dropout's knife; Sam, who went up against the Sack Man during her shift at the Nightlight Inn; and now Quincy, who ran bleeding through the woods to escape Pine Cottage and the man she refers to only as Him. The three girls are all attempting to put their nightmares behind them, and, with that, one another. Despite the media's attempts, they never meet.
Now, Quincy is doing well — maybe even great, thanks to her Xanax prescription. She has a caring almost-fiancé, Jeff; a popular baking blog; a beautiful apartment; and a therapeutic presence in Coop, the police officer who saved her life all those years ago. Her memory won't even allow her to recall the events of that night; the past is in the past.
That is, until Lisa, the first Final Girl, is found dead in her bathtub, wrists slit, and Sam, the second, appears on Quincy's doorstep. Blowing through Quincy's life like a whirlwind, Sam seems intent on making Quincy relive the past, with increasingly dire consequences, all of which makes Quincy question why Sam is really seeking her out. And when new details about Lisa's death come to light, Quincy's life becomes a race against time as she tries to unravel Sam's truths from her lies, evade the police and hungry reporters, and, most crucially, remember what really happened at Pine Cottage, before what was started 10 years ago is finished.
The only thing more dangerous than a lie… is the truth.
Josie Buhrman has spent the last 10 years trying to escape her family's reputation and with good reason. After her father's murder 13 years prior, her mother ran away to join a cult and her twin sister Lanie, once Josie's closest friend and confidant, betrayed her in an unimaginable way. Now, Josie has finally put down roots in New York, settling into domestic life with her partner Caleb, and that's where she intends to stay.
The only problem is that she has lied to Caleb about every detail of her past — starting with her last name.
When investigative reporter Poppy Parnell sets off a media firestorm with a mega-hit podcast that reopens the long-closed case of Josie's father's murder, Josie's world begins to unravel. Meanwhile, the unexpected death of Josie's long-absent mother forces her to return to her Midwestern hometown where she must confront the demons from her past — and the lies on which she has staked her future.
"Where did they come from? Why did they fall? The question would be asked a thousand times…
Until, of course, more important question arose, at which time everyone promptly forgot that a thousand birds fell on the town of Mount Oanoke at all."
In a quiet Pennsylvania town, a thousand dead starlings fall onto a high school baseball field, unleashing a horrifying and unexpected chain of events that will rock the close-knit community.
Beloved baseball coach and teacher Nate Winters and his wife, Alicia, are well respected throughout town. That is, until one of the many reporters investigating the bizarre bird phenomenon catches Nate embracing a wayward student, Lucia Hamm, in front of a sleazy motel. Lucia soon buoys the scandal by claiming that she and Nate are engaged in an affair, throwing the town into an uproar… and leaving Alicia to wonder if her husband has a second life.
And when Lucia suddenly disappears, the police only to have one suspect: Nate.
Nate's coworker and sole supporter, Bridget Harris, Lucia's creative writing teacher, is determined to prove his innocence. She has Lucia's class journal, and while some of the entries appear particularly damning to Nate's case, others just don't add up. Bridget knows the key to Nate's exoneration and the truth of Lucia's disappearance lie within the walls of the school and in the pages of that journal.
Told from the alternating points of view of Alicia, Nate, Lucia, and Bridget, The Blackbird Season is a haunting, psychologically nuanced suspense, filled with Kate Moretti's signature "chillingly satisfying" (Publishers Weekly) twists and turns.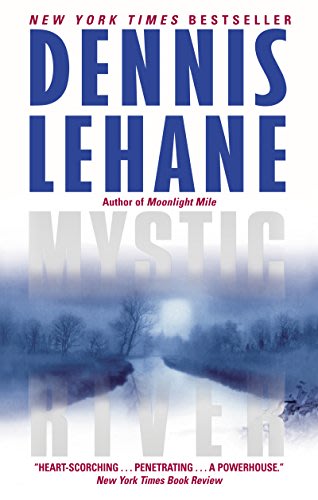 "There are threads in our lives. You pull one, and everything else gets affected."
When they were children, Sean Devine, Jimmy Marcus, and Dave Boyle were friends. But then a strange car pulled tip to their street. One boy got into the car, two did not, and something terrible happened — something that ended their friendship and changed all three boys forever.
Twenty-five years later, Sean Devine is a homicide detective. Jimmy Marcus is an ex-con who owns a corner store. And Dave Boyle is trying to hold his marriage together and keep his demons at bay — demons that urge him to do terrible things.
When Jimmy Marcus's daughter is found murdered, Sean Devine is assigned to the case. His personal life unraveling, he must go back into a world he thought he'd left behind to confront not only the violence, of the present but the nightmares of his past. His investigation brings him into conflict with Jimmy Marcus, who finds that his old criminal impulses tempt him to solve the crime with brutal justice. And then there is Dave Boyle, who came home the night Jimmy's daughter died covered with someone else's blood.
While Sean Devine attempts to use the law to return peace and order to the neighborhood, Jimmy Marcus finds his need for vengeance pushing him ever closer to a moral abyss from which lie wont be able to return, and Dave's wife, Celeste, sleeps at night with a man she fears may very well be a monster… a monster who fathered her child and hides his true nature from everyone, possibly even himself.
A tense and unnerving psychological thriller, Mystic River is also an epic novel of love and loyalty, faith, and family, in which people irrevocably marked by the past find themselves on a collision course with the darkest truths of their own hidden selves.
From John Grisham, America's #1 bestselling author, comes the most electrifying novel of the year, a high-stakes thrill ride through the darkest corners of the Sunshine State.
We expect our judges to be honest and wise. Their integrity and impartiality are the bedrock of the entire judicial system. We trust them to ensure fair trials, to protect the rights of all litigants, to punish those who do wrong, and to oversee the orderly and efficient flow of justice.
But what happens when a judge bends the law or takes a bribe? It's rare, but it happens.
Lacy Stoltz is an investigator for the Florida Board on Judicial Conduct. She is a lawyer, not a cop, and it is her job to respond to complaints dealing with judicial misconduct. After nine years with the Board, she knows that most problems are caused by incompetence, not corruption.
But a corruption case eventually crosses her desk. A previously disbarred lawyer is back in business with a new identity. He now goes by the name Greg Myers, and he claims to know of a Florida judge who has stolen more money than all other crooked judges combined. And not just crooked judges in Florida. All judges, from all states, and throughout US history.
What's the source of the ill-gotten gains? It seems the judge was secretly involved with the construction of a large casino on Native American land. The Coast Mafia financed the casino and is now helping itself to a sizable skim of each month's cash. The judge is getting a cut and looking the other way. It's a sweet deal: Everyone is making money.
But now Greg wants to put a stop to it. His only client is a person who knows the truth and wants to blow the whistle and collect millions under Florida law. Greg files a complaint with the Board on Judicial Conduct, and the case is assigned to Lacy Stoltz, who immediately suspects that this one could be dangerous.
Dangerous is one thing. Deadly is something else.
In this gripping page-turner, an ex-agent on the run from her former employers must take one more case to clear her name and save her life.
She used to work for the US government, but very few people ever knew that. An expert in her field, she was one of the darkest secrets of an agency so clandestine it doesn't even have a name. And when they decided she was a liability, they came for her without warning.
Now she rarely stays in the same place or uses the same name for long. They've killed the only other person she trusted, but something she knows still poses a threat. They want her dead, and soon.
When her former handler offers her a way out, she realizes it's her only chance to erase the giant target on her back. But it means taking one last job for her ex-employers. To her horror, the information she acquires only makes her situation more dangerous.
Resolving to meet the threat head-on, she prepares for the toughest fight of her life but finds herself falling for a man who can only complicate her likelihood of survival. As she sees her choices being rapidly whittled down, she must apply her unique talents in ways she never dreamed of.
In this tautly plotted novel, Meyer creates a fierce and fascinating new heroine with a very specialized skill set. And she shows once again why she's one of the world's bestselling authors.
Like the spellbinding psychological suspense in The Girl on the Train and Luckiest Girl Alive, Megan Miranda's novel is a nail-biting, breathtaking story about the disappearances of two young women — a decade apart — told in reverse.
It's been 10 years since Nicolette Farrell left her rural hometown after her best friend, Corinne, disappeared from Cooley Ridge without a trace. Back again to tie up loose ends and care for her ailing father, Nic is soon plunged into a shocking drama that reawakens Corinne's case and breaks open old wounds long since stitched.
The decade-old investigation focused on Nic, her brother Daniel, boyfriend Tyler, and Corinne's boyfriend Jackson. Since then, only Nic has left Cooley Ridge. Daniel and his wife, Laura, are expecting a baby; Jackson works at the town bar; and Tyler is dating Annaleise Carter, Nic's younger neighbor and the group's alibi the night Corinne disappeared. Then, within days of Nic's return, Annaleise goes missing.
Told backwards — Day 15 to Day 1 — from the time Annaleise goes missing, Nic works to unravel the truth about her younger neighbor's disappearance, revealing shocking truths about her friends, her family, and what really happened to Corinne that night 10 years ago.
Like nothing you've ever read before, All the Missing Girls delivers in all the right ways. With twists and turns that lead down dark alleys and dead ends, you may think you're walking a familiar path, but then Megan Miranda turns it all upside down and inside out and leaves us wondering just how far we would be willing to go to protect those we love.
In this tightly wound, enthralling story reminiscent of Agatha Christie's works, Lo Blacklock, a journalist who writes for a travel magazine, has just been given the assignment of a lifetime: a week on a luxury cruise with only a handful of cabins. The sky is clear, the waters calm, and the veneered, select guests jovial as the exclusive cruise ship, the Aurora, begins her voyage in the picturesque North Sea. At first, Lo's stay is nothing but pleasant: the cabins are plush, the dinner parties are sparkling, and the guests are elegant. But as the week wears on, frigid winds whip the deck, gray skies fall, and Lo witnesses what she can only describe as a dark and terrifying nightmare: a woman being thrown overboard. The problem? All passengers remain accounted for — and so, the ship sails on as if nothing has happened, despite Lo's desperate attempts to convey that something (or someone) has gone terribly, terribly wrong…
With surprising twists, spine-tingling turns, and a setting that proves as uncomfortably claustrophobic as it is eerily beautiful, Ruth Ware offers up another taut and intense read in The Woman in Cabin 10 — one that will leave even the most sure-footed reader restlessly uneasy long after the last page is turned.
It all started at a dinner party…
A domestic suspense debut about a young couple and their apparently friendly neighbors — a twisty, rollercoaster ride of lies, betrayal, and the secrets between husbands and wives…
Anne and Marco Conti seem to have it all — a loving relationship, a wonderful home, and their beautiful baby, Cora. But one night when they are at a dinner party next door, a terrible crime is committed. Suspicion immediately focuses on the parents. But the truth is a much more complicated story.
Inside the curtained house, an unsettling account of what actually happened unfolds. Detective Rasbach knows that the panicked couple is hiding something. Both Anne and Marco  soon discover that the other is keeping secrets, secrets they've kept for years.
What follows is the nerve-racking unraveling of a family — a chilling tale of  deception, duplicity, and unfaithfulness that will keep you breathless until the final shocking twist.
Bestselling author Daniel Silva delivers another spellbinding international thriller — one that finds the legendary Gabriel Allon grappling with an ISIS mastermind.
Gabriel Allon, the art restorer, spy, and assassin described as the most compelling fictional creation "since Ian Fleming put down his martini and invented James Bond" (Rocky Mountain News), is poised to become the chief of Israel's secret intelligence service. But on the eve of his promotion, events conspire to lure him into the field for one final operation. ISIS has detonated a massive bomb in the Marais district of Paris, and a desperate French government wants Gabriel to eliminate the man responsible before he can strike again.
Acclaimed novelist Daniel Silva has thrilled, entertained and educated readers with 18 thoughtful and gripping spy novels featuring a diverse cast of compelling characters and ingenious plots that have taken them around the globe and back — from the United States to Europe, Russia to the Middle East. From its shocking opening to its explosive denouement in Washington, DC, The Black Widow reveals itself as Silva's most timely and powerful novel yet. Following the success of his smash hit The English Spy, this electrifying thriller showcases Silva's consummate skill and brilliant imagination, and is sure to be a must read for his multitude of current and future fans.
Joe Goldberg is no stranger to hiding bodies. In the past 10 years, this 30-something has buried four of them, collateral damage in his quest for love. Now he's heading west to Los Angeles, the city of second chances, determined to put his past behind him.
In Hollywood, Joe blends in effortlessly with the other young upstarts. He eats guac, works in a bookstore, and flirts with a journalist neighbor. But while others seem fixated on their own reflections, Joe can't stop looking over his shoulder. The problem with hidden bodies is that they don't always stay that way. They re-emerge, like dark thoughts, multiplying and threatening to destroy what Joe wants most: true love. And when he finds it in a darkened room in Soho House, he's more desperate than ever to keep his secrets buried. He doesn't want to hurt his new girlfriend — he wants to be with her forever. But if she ever finds out what he's done, he may not have a choice…
How far will you go to achieve a dream? That's the question a celebrated coach poses to Katie and Eric Knox after he sees their daughter Devon, a gymnastics prodigy and Olympic hopeful, compete. For the Knoxes there are no limits — until a violent death rocks their close-knit gymnastics community and everything they have worked so hard for is suddenly at risk.
As rumors swirl among the other parents, Katie tries frantically to hold her family together while also finding herself irresistibly drawn to the crime itself. What she uncovers — about her daughter's fears, her own marriage, and herself — forces Katie to consider whether there's any price she isn't willing to pay to achieve Devon's dream.
From a writer with "exceptional gifts for making nerves jangle and skin crawl" (Janet Maslin), You Will Know Me is a breathless rollercoaster of a novel about the desperate limits of parental sacrifice, furtive desire, and the staggering force of ambition.
Ex-military policeman Jack Reacher is a drifter. He's just passing through Margrave, Georgia, and in less than an hour, he's arrested for murder. Not much of a welcome. All Reacher knows is that he didn't kill anybody. At least not here. Not lately. But he doesn't stand a chance of convincing anyone. Not in Margrave, Georgia. Not a chance in hell.
The Ex by Alafair Burke
In this breakout standalone novel of suspense in the vein of Gone Girl and The Girl on a Train, a woman agrees to help an old boyfriend who has been framed for murder — but begins to suspect that she is the one being manipulated.
Twenty years ago she ruined his life. Now she has the chance to save it.
Widower Jack Harris has resisted the dating scene ever since the shooting of his wife Molly by a 15-year-old boy three years ago. An early morning run along the Hudson River changes that when he spots a woman in last night's party dress, barefoot, enjoying a champagne picnic alone, reading his favorite novel. Everything about her reminds him of what he used to have with Molly. Eager to help Jack find love again, his best friend posts a message on a popular website after he mentions the encounter. Days later, that same beautiful stranger responds and invites Jack to meet her in person at the waterfront. That's when Jack's world falls apart.
Olivia Randall is one of New York City's best criminal defense lawyers. When she hears that her former fiancé, Jack Harris, has been arrested for a triple homicide — and that one of the victims was connected to his wife's murder — there is no doubt in her mind as to his innocence. The only question is who would go to such great lengths to frame him — and why?
For Olivia, representing Jack is a way to make up for past regrets, to absolve herself of guilt from a tragic decision, a secret she has held for 20 years. But as the evidence against him mounts, she is forced to confront her doubts. The man she knew could not have done this. But what if she never really knew him?
From #1 New York Times bestselling author Brad Thor, a brilliant thriller as "current as tomorrow's headlines."
Terrorism in Europe has spun out of control. The United States has decided on a dramatic response. Now, the CIA needs a very special kind of operative.
Scot Harvath has exactly the skills the CIA is looking for. He's a former US Navy SEAL with extensive experience in espionage. Working for a private intelligence company, he will provide the CIA, and more important, the President, with absolute deniability.
But deep within the Russian Caucasus, Moscow also has its own special kind of operative. As a child, Sacha Baseyev endured an unimaginable horror. Today, he lives and breathes for only one reason — to kill. And he will kill as many Americans as it takes to accomplish his mission.
When a clandestine American operations team is ambushed near Syria, all signs point toward a dangerous informant in Brussels. But as Harvath searches for the man, he uncovers another actor — a rogue player hell-bent on forcing America's hand and drawing it into a confrontation deadlier than anyone could have imagined.
As the attacks mount, and terror is brought to the very doorstep of the White House, Harvath finds himself in the race of his life. From Vienna, Brussels, and Berlin, to Malta, Jordan, and Syria — he will push himself beyond the edge in order to confront one of the greatest evils the world has ever known.
Filled with action, intrigue, and edge-of-your-seat suspense, Foreign Agent is a nonstop thrill ride that reaffirms Thor's position as the "master of thrillers."
The next blockbuster thriller for those who loved The Girl on the Train and Gone Girl... "a finely crafted novel with a killer twist."(#1 New York Times bestselling author Paula Hawkins)
On a rainy afternoon, a mother's life is shattered as her son slips from her grip and runs into the street…

I Let You Go follows Jenna Gray as she moves to a ramshackle cottage on the remote Welsh coast, trying to escape the memory of the car accident that plays again and again in her mind and desperate to heal from the loss of her child and the rest of her painful past.
At the same time, the novel tracks the pair of Bristol police investigators trying to get to the bottom of this hit-and-run. As they chase down one hopeless lead after another, they find themselves as drawn to each other as they are to the frustrating, twist-filled case before them. Elizabeth Haynes, author of Into the Darkest Corner, says, "I read I Let You Go in two sittings; it made me cry (at least twice), made me gasp out loud (once), and above all made me wish I'd written it… a stellar achievement."
Under cover of night in Richmond, Virginia, a human monster strikes, leaving a gruesome trail of stranglings that has paralyzed the city. Medical examiner Kay Scarpetta suspects the worst: a deliberate campaign by a brilliant serial killer whose signature offers precious few clues. With an unerring eye, she calls on the latest advances in forensic research to unmask the madman. But this investigation will test Kay like no other, because it's being sabotaged from within and someone wants her dead.
From the author of the New York Times bestseller everyone is talking about The Good Girl, Mary Kubica returns an electrifying and addictive tale of deceit and obsession.
In downtown Chicago, a young woman named Esther Vaughan disappears from her apartment without a trace. A haunting letter addressed to My Dearest is found among her possessions, leaving her friend and roommate Quinn Collins to wonder where Esther is and whether or not she's the person Quinn thought she knew.
Meanwhile, in a small Michigan harbor town an hour outside Chicago, a mysterious woman appears in the quiet coffee shop where 18-year-old Alex Gallo works as a dishwasher. He is immediately drawn to her charm and beauty, but what starts as an innocent crush quickly spirals into something far more dark and sinister than he ever expected.
As Quinn searches for answers about Esther, and Alex is drawn further under the stranger's spell, master of suspense Mary Kubica takes readers on a taut and twisted thrill ride that builds to a stunning conclusion and shows that no matter how fast and far we run, the past always catches up with us in the end.
"A dead-serious thriller (with a funny bone)" (The New York Times Book Review), from the author of the New York Times bestselling Spellman Files series, comes the story of a woman who creates and sheds new identities as she crisscrosses the country to escape her past.
Forty-eight hours after leaving her husband's body at the base of the stairs, Tanya Dubois cashes in her credit cards, dyes her hair brown, demands a new name from a shadowy voice over the phone, and flees town. It's not the first time.
She meets Blue, a female bartender who recognizes the hunted look in a fugitive's eyes and offers her a place to stay. With dwindling choices, Tanya-now-Amelia accepts. An uneasy — and dangerous — alliance is born.
It's almost impossible to live off the grid in the 21st century, but Amelia-now-Debra and Blue have the courage, the ingenuity, and the desperation, to try. Hopscotching from city to city, Debra especially is chased by a very dark secret. From heart-stopping escapes and devious deceptions, we are left to wonder… can she possibly outrun her past?
The Passenger's white-knuckled plot and unforeseeable twists make one thing for certain: The ride will leave you breathless. "When the answers finally come, they are juicy, complex, and unexpected. The satisfying conclusion will leave readers rethinking everything and immediately turning back to the first page to start again. Psychological suspense lovers will tear through this thriller" (Library Journal, starred review).
Northern California, during the violent end of the 1960s. At the start of summer, a lonely and thoughtful teenager, Evie Boyd, sees a group of girls in the park, and is immediately caught by their freedom, their careless dress, their dangerous aura of abandon. Soon, Evie is in thrall to Suzanne, a mesmerizing older girl, and is drawn into the circle of a soon-to-be infamous cult and the man who is its charismatic leader. Hidden in the hills, their sprawling ranch is eerie and run down, but to Evie, it is exotic, thrilling, charged — a place where she feels desperate to be accepted. As she spends more time away from her mother and the rhythms of her daily life, and as her obsession with Suzanne intensifies, Evie does not realize she is coming closer and closer to unthinkable violence.
Emma Cline's remarkable debut novel is gorgeously written and spellbinding, with razor-sharp precision and startling psychological insight. The Girls is a brilliant work of fiction.
Near an isolated mansion lies a beautiful garden.
In this garden grow luscious flowers, shady trees… and a collection of precious "butterflies" — young women who have been kidnapped and intricately tattooed to resemble their namesakes. Overseeing it all is the Gardener, a brutal, twisted man obsessed with capturing and preserving his lovely specimens.
When the garden is discovered, a survivor is brought in for questioning. FBI agents Victor Hanoverian and Brandon Eddison are tasked with piecing together one of the most stomach-churning cases of their careers. But the girl, known only as Maya, proves to be a puzzle herself.
As her story twists and turns, slowly shedding light on life in the Butterfly Garden, Maya reveals old grudges, new saviors, and horrific tales of a man who'd go to any length to hold beauty captive. But the more she shares, the more the agents have to wonder what she's still hiding…
It begins in the small, affluent town of Fairview, Connecticut, where everything seems picture perfect.
Until one night when young Jenny Kramer is attacked at a local party. In the hours immediately after, she is given a controversial drug to medically erase her memory of the violent assault. But, in the weeks and months that follow, as she heals from her physical wounds, and with no factual recall of the attack, Jenny struggles with her raging emotional memory. Her father, Tom, becomes obsessed with his inability to find her attacker and seek justice while her mother, Charlotte, struggles to pretend this horrific event did not touch her carefully constructed world.
As Tom and Charlotte seek help for their daughter, the fault lines within their marriage and their close-knit community emerge from the shadows where they have been hidden for years, and the relentless quest to find the monster who invaded their town — or perhaps lives among them — drive this psychological thriller to a shocking and unexpected conclusion.
When Nora takes the train from London to visit her sister in the countryside, she expects to find her waiting at the station, or at home cooking dinner. But when she walks into Rachel's familiar house, what she finds is entirely different: Her sister has been the victim of a brutal murder.
Stunned and adrift, Nora finds she can't return to her former life. An unsolved assault in the past has shaken her faith in the police, and she can't trust them to find her sister's killer. Haunted by the murder and the secrets that surround it, Nora is under the harrow: distressed and in danger. As Nora's fear turns to obsession, she becomes as unrecognizable as the sister her investigation uncovers.
A riveting psychological thriller and a haunting exploration of the fierce love between two sisters, the distortions of grief, and the terrifying power of the past, Under the Harrow marks the debut of an extraordinary new writer.

Zoe Maisey is a 17-year-old musical prodigy with a genius IQ. Three years ago, she was involved in a tragic incident that left three classmates dead. She served her time, and now her mother, Maria, is resolved to keep that devastating fact tucked far away from their new beginning, hiding the past even from her new husband and demanding Zoe do the same.
Tonight Zoe is giving a recital that Maria has been planning for months. It needs to be the performance of her life. But instead, by the end of the evening, Maria is dead.
In the aftermath, everyone — police, family, Zoe's former solicitor, and Zoe herself — tries to piece together what happened. But as Zoe knows all too well, the truth is rarely straightforward, and the closer we are to someone, the less we may see.
A beautiful and distinguished family.
A private island.
A brilliant, damaged girl; a passionate, political boy.
A group of four friends — the Liars — whose friendship turns destructive.
A revolution. An accident. A secret.
Lies upon lies.
True love.
The truth.
We Were Liars is a modern, sophisticated suspense novel from New York Times bestselling author, National Book Award finalist, and Printz Award honoree E. Lockhart.
Read it.
And if anyone asks you how it ends, just LIE.
No fan of Dean Koontz or of psychological suspense will want to miss this extraordinary novel of the human mind's capacity to torment — and destroy— itself.
It's a fear more paralyzing than falling. More terrifying than absolute darkness. More horrifying than anything you can imagine. It's the one fear you cannot escape no matter where you run… no matter where you hide.
It's the fear of yourself. It's real. It can happen to you. And facing it can be deadly.
False Memory… Fear for your mind.
Zoe Whittaker is living a charmed life. She is the beautiful young wife to handsome, charming Wall Street tycoon Henry Whittaker. She is a member of Manhattan's social elite. She is on the board of one of the city's most prestigious philanthropic organizations. She has a perfect Tribeca penthouse in the city and a gorgeous lake house in the country. The finest wine, the most up-to-date fashion, and the most luxurious vacations are all at her fingertips.
What no one knows is that five years ago, Zoe's life was in danger. Back then, Zoe wasn't Zoe at all. Now her secrets are coming back to haunt her.
As the past and present collide, Zoe must decide who she can trust before she — whoever she is — vanishes completely.
An internationally bestselling phenomenon: the darkly suspenseful, highly controversial tale of two families struggling to make the hardest decision of their lives — all over the course of one meal.
It's a summer's evening in Amsterdam, and two couples meet at a fashionable restaurant for dinner. Between mouthfuls of food and over the polite scrapings of cutlery, the conversation remains a gentle hum of polite discourse — the banality of work, the triviality of the holidays. But behind the empty words, terrible things need to be said, and with every forced smile and every new course, the knives are being sharpened.
Each couple has a 15-year-old son. The two boys are united by their accountability for a single horrific act; an act that has triggered a police investigation and shattered the comfortable, insulated worlds of their families. As the dinner reaches its culinary climax, the conversation finally touches on their children. As civility and friendship disintegrate, each couple show just how far they are prepared to go to protect those they love.
Tautly written, incredibly gripping, and told by an unforgettable narrator, The Dinner promises to be the topic of countless dinner party debates. Skewering everything from parenting values to pretentious menus to political convictions, this novel reveals the dark side of genteel society and asks what each of us would do in the face of unimaginable tragedy.
Jodi and Todd are at a bad place in their marriage. Much is at stake, including the affluent life they lead in their beautiful waterfront condo in Chicago, as she, the killer, and he, the victim, rush haplessly toward the main event. He is a committed cheater. She lives and breathes denial. He exists in dual worlds. She likes to settle scores. He decides to play for keeps. She has nothing left to lose. Told in alternating voices, The Silent Wife is about a marriage in the throes of dissolution, a couple headed for catastrophe, concessions that can't be made, and promises that won't be kept. Expertly plotted and reminiscent of Gone Girl and These Things Hidden, The Silent Wife ensnares the reader from page one and does not let go.
Kate, Aubrey, and Jenny first met as college roommates and soon became inseparable, despite being as different as three women can be. Kate was beautiful, wild, wealthy, and damaged. Aubrey, on financial aid, came from a broken home, and wanted more than anything to distance herself from her past. And Jenny was a striver — brilliant, ambitious, and determined to succeed. As an unlikely friendship formed, the three of them swore they would always be there for each other.
But 20 years later, one of them is standing at the edge of a bridge, and someone is urging her to jump.
How did it come to this?
Kate married the gorgeous party boy, Aubrey married up, and Jenny married the boy next door. But how can these three women love and hate each other? Can feelings this strong lead to murder? When one of them dies under mysterious circumstances, will everyone assume, as is often the case, that it's always the husband?
A suspenseful, absorbing novel that examines the complexities of friendship, It's Always the Husband will keep readers guessing right up to its shocking conclusion.
He looks at her, concerned. "How do you feel?" She wants to say, Terrified. Instead, she says, with a faint smile, "Glad to be home."
Karen and Tom Krupp are happy — they've got a lovely home in upstate New York, they're practically newlyweds, and they have no kids to interrupt their comfortable life together. But one day, Tom returns home to find Karen has vanished — her car's gone and it seems she left in a rush. She even left her purse — complete with phone and i.d. — behind.
There's a knock on the door — the police are there to take Tom to the hospital where his wife has been admitted. She had a car accident, and lost control as she sped through the worst part of town.
The accident has left Karen with a concussion and a few scrapes. Still, she's mostly okay — except that she can't remember what she was doing or where she was when she crashed. The cops think her memory loss is highly convenient, and they suspect she was up to no good.
Karen returns home with Tom, determined to heal and move on with her life. Then she realizes something's been moved. Something's not quite right. Someone's been in her house. And the police won't stop asking questions.
Because in this house, everyone's a stranger. Everyone has something they'd rather keep hidden. Something they might even kill to keep quiet.
The French Riviera, 1956: The invitation to dinner was not unexpected, though neither was it welcome. Erich Mielke, deputy head of the East German Stasi, has turned up in Nice, and he's not on holiday. An old and dangerous adversary, Mielke is calling in a debt. He intends that Bernie go to London and, with the vial of Thallium he now pushes across the table, poison a female agent they both have had dealings with.
But chance intervenes in the form of Friedrich Korsch, an old Kripo comrade now working for Stasi and probably there to make sure Bernie gets the job done. Bernie bolts for the German border. Traveling by night, holed up during the day, Bernie has plenty of down time to recall the last time Korsch and he worked together.
It was the summer of 1939: At Hitler's mountaintop retreat in Obersalzberg, the body of a low-level bureaucrat has been found murdered. Bernie and Korsch are selected to run the case. They have one week to solve the murder — Hitler is due back then to celebrate his fiftieth birthday. Lucky Bernie: it's his reward for being Kripo's best homicide detective. He knows what a box he's in: millions have been spent to secure Obersalzberg. It would be a disaster if Hitler were to discover a shocking murder had been committed on the terrace of his own home. But the mountaintop is home to an elite Nazi community. It would be an even bigger disaster for Bernie if one of them was the murderer.
1939 and 1956: two different eras, 17 years apart. And yet, not really apart, as the stunning climax will show when the two converge explosively.
Amos Decker's life changed forever — twice.
The first time was on the gridiron. A big, towering athlete, he was the only person from his hometown of Burlington ever to go pro. But his career ended before it had a chance to begin. On his very first play, a violent helmet-to-helmet collision knocked him off the field for good, and left him with an improbable side effect — he can never forget anything.
The second time was at home nearly two decades later. Now a police detective, Decker returned from a stakeout one evening and entered a nightmare — his wife, young daughter, and brother-in-law had been murdered.
His family destroyed, their killer's identity as mysterious as the motive behind the crime, and unable to forget a single detail from that horrible night, Decker finds his world collapsing around him. He leaves the police force, loses his home, and winds up on the street, taking piecemeal jobs as a private investigator when he can.
But over a year later, a man turns himself in to the police and confesses to the murders. At the same time a horrific event nearly brings Burlington to its knees, and Decker is called back in to help with this investigation. Decker also seizes his chance to learn what really happened to his family that night. To uncover the stunning truth, he must use his remarkable gifts and confront the burdens that go along with them. He must endure the memories he would much rather forget. And he may have to make the ultimate sacrifice.
At the age of 50, former prosecutor Bill ten Boom has walked out on everything he thought was important to him: his law career, his wife, Kindle County, even his country. Still, when he is tapped by the International Criminal Court — an organization charged with prosecuting crimes against humanity — he feels drawn to what will become the most elusive case of his career. Over 10 years ago, in the apocalyptic chaos following the Bosnian war, an entire Roma refugee camp vanished. Now for the first time, a witness has stepped forward: Ferko Rincic claims that armed men marched the camp's Gypsy residents to a cave in the middle of the night — and then with a hand grenade set off an avalanche, burying 400 people alive. Only Ferko survived.
Boom's task is to examine Ferko's claims and determinine who might have massacred the Roma. His investigation takes him from the International Criminal Court's base in Holland to the cities and villages of Bosnia and secret meetings in Washington, DC, as Boom sorts through a host of suspects, ranging from Serb paramilitaries, to organized crime gangs, to the US government itself, while also maneuvering among the alliances and treacheries of those connected to the case: Layton Merriwell, a disgraced US major general desperate to salvage his reputation; Sergeant Major Atilla Doby,a vital cog in American military operations near the camp at the time of the Roma's disappearance; Laza Kajevic, the brutal former leader of the Bosnian Serbs; Esma Czarni, Ferko's alluring barrister; and of course, Ferko himself, on whose testimony the entire case rests-and who may know more than he's telling.
A master of the legal thriller, Scott Turow has returned with his most irresistibly confounding and satisfying novel yet.
Which thrillers would you add to the list? Let us know in the comments!
Comments