Featuring a mix of modern fiction, true stories, and timeless classics, we've rounded up some of the best books to read in your lifetime. Check out these poignant reads below, complete with publishers' descriptions.
Modern Fiction
"Turning the envelope over, his hand trembling, Harry saw a purple wax seal bearing a coat of arms; a lion, an eagle, a badger and a snake surrounding a large letter 'H.'"
Harry Potter has never even heard of Hogwarts when the letters start dropping on the doormat at number four, Privet Drive. Addressed in green ink on yellowish parchment with a purple seal, they are swiftly confiscated by his aunt and uncle. Then, on Harry's eleventh birthday, a great beetle-eyed giant of a man called Rubeus Hagrid bursts in with some astonishing news: Harry Potter is a wizard, and he has a place at Hogwarts School of Witchcraft and Wizardry. An incredible adventure is about to begin!
Cora is a slave on a cotton plantation in Georgia. Life is hell for all the slaves, but especially bad for Cora; an outcast even among her fellow Africans, she is coming into womanhood — where even greater pain awaits. When Caesar, a recent arrival from Virginia, tells her about the Underground Railroad, they decide to take a terrifying risk and escape. Matters do not go as planned — Cora kills a young white boy who tries to capture her. Though they manage to find a station and head north, they are being hunted.
In Whitehead's ingenious conception, the Underground Railroad is no mere metaphor — engineers and conductors operate a secret network of tracks and tunnels beneath the Southern soil. Cora and Caesar's first stop is South Carolina, in a city that initially seems like a haven. But the city's placid surface masks an insidious scheme designed for its black denizens. And even worse: Ridgeway, the relentless slave catcher, is close on their heels. Forced to flee again, Cora embarks on a harrowing flight, state by state, seeking true freedom.
Like the protagonist of Gulliver's Travels, Cora encounters different worlds at each stage of her journey — hers is an odyssey through time as well as space. As Whitehead brilliantly re-creates the unique terrors for black people in the pre–Civil War era, his narrative seamlessly weaves the saga of America from the brutal importation of Africans to the unfulfilled promises of the present day. The Underground Railroad is at once a kinetic adventure tale of one woman's ferocious will to escape the horrors of bondage and a shattering, powerful meditation on the history we all share.
After the sinking of a cargo ship, a solitary lifeboat remains bobbing on the wild blue Pacific. The only survivors from the wreck are a 16-year-old boy named Pi, a hyena, a wounded zebra, an orangutan — and a 450-pound royal bengal tiger. The scene is set for one of the most extraordinary and beloved works of fiction in recent years. Universally acclaimed upon publication, Life of Pi is a modern classic.
The extraordinary #1 New York Times bestseller that is now a major motion picture, Markus Zusak's unforgettable story is about the ability of books to feed the soul.
It is 1939. Nazi Germany. The country is holding its breath. Death has never been busier, and will become busier still.
Liesel Meminger is a foster girl living outside of Munich, who scratches out a meager existence for herself by stealing when she encounters something she can't resist — books. With the help of her accordion-playing foster father, she learns to read and shares her stolen books with her neighbors during bombing raids as well as with the Jewish man hidden in her basement.
In superbly crafted writing that burns with intensity, award-winning author Markus Zusak, author of I Am the Messenger, has given us one of the most enduring stories of our time.
Marie-Laure lives with her father in Paris near the Museum of Natural History, where he works as the master of its thousands of locks. When she is six, Marie-Laure goes blind and her father builds a perfect miniature of their neighborhood so she can memorize it by touch and navigate her way home. When she is 12, the Nazis occupy Paris and father and daughter flee to the walled citadel of Saint-Malo, where Marie-Laure's reclusive great-uncle lives in a tall house by the sea. With them they carry what might be the museum's most valuable and dangerous jewel.
In a mining town in Germany, the orphan Werner grows up with his younger sister, enchanted by a crude radio they find. Werner becomes an expert at building and fixing these crucial new instruments, a talent that wins him a place at a brutal academy for Hitler Youth, then a special assignment to track the resistance. More and more aware of the human cost of his intelligence, Werner travels through the heart of the war and, finally, into Saint-Malo, where his story and Marie-Laure's converge.
Doerr's "stunning sense of physical detail and gorgeous metaphors" (San Francisco Chronicle) are dazzling. Deftly interweaving the lives of Marie-Laure and Werner, he illuminates the ways, against all odds, people try to be good to one another.
I am doomed to remember a boy with a wrecked voice — not because of his voice, or because he was the smallest person I ever knew, or even because he was the instrument of my mother's death, but because he is the reason I believe in God; I am a Christian because of Owen Meany.
In the summer of 1953, two 11-year-old boys — best friends — are playing in a Little League baseball game in Gravesend, New Hampshire. One of the boys hits a foul ball that kills the other boy's mother. The boy who hits the ball doesn't believe in accidents; Owen Meany believes he is God's instrument. What happens to Owen after that 1953 foul ball is extraordinary.
This is the story of a man who said that he would stop the motor of the world — and did. Was he a destroyer or the greatest of liberators? Why did he have to fight his battle, not against his enemies, but against those who needed him most, and his hardest battle against the woman he loved? What is the world's motor — and the motive power of every man? You will know the answer to these questions when you discover the reason behind the baffling events that play havoc with the lives of the characters in this story. Tremendous in its scope, this novel presents an astounding panorama of human life — from the productive genius who becomes a worthless playboy — to the great steel industrialist who does not know that he is working for his own destruction — to the philosopher who becomes a pirate — to the composer who gives up his career on the night of his triumph — to the woman who runs a transcontinental railroad — to the lowest track worker in her Terminal tunnels. You must be prepared, when you read this novel, to check every premise at the root of your convictions. This is a mystery story, not about the murder — and rebirth — of man's spirit. It is a philosophical revolution, told in the form of an action thriller of violent events, a ruthlessly brilliant plot structure and an irresistible suspense. Do you say this is impossible? Well, that is the first of your premises to check.
Barcelona, 1945: A city slowly heals in the aftermath of the Spanish Civil War. Daniel, an antiquarian book dealer's son who mourns the loss of his mother, finds solace in what he finds in the "cemetery of lost books," a mysterious book entitled The Shadow of the Wind, by one Julián Carax. But when he sets out to find the author's other works, he makes a shocking discovery: someone has been systematically destroying every copy of every book Carax has written. In fact, Daniel may have the last of Carax's books in existence. Soon Daniel's seemingly innocent quest opens a door into one of Barcelona's darkest secrets — an epic story of murder, madness, and doomed love.
The book no one can stop talking about…
In the ruins of a place once known as North America lies the nation of Panem, a shining Capitol surrounded by 12 outlying districts. The Capitol is harsh and cruel and keeps the districts in line by forcing them all to send one boy and one girl between the ages of 12 and 18 to participate in the annual Hunger Games, a fight to the death on live TV. Sixteen-year-old Katniss Everdeen, who lives alone with her mother and younger sister, regards it as a death sentence when she is forced to represent her district in the Games. But Katniss has been close to dead and survival, for her, is second nature. Without really meaning to, she becomes a contender. But if she is to win, she will have to start making choices that weigh survival against humanity and life against love. New York Times bestselling author Suzanne Collins delivers equal parts suspense and philosophy, adventure and romance, in this searing novel set in a future with unsettling parallels to our present.
One Ring to rule them all, One Ring to find them, One Ring to bring them all and in the darkness bind them.
In ancient times the Rings of Power were crafted by the Elven-smiths, and Sauron, The Dark Lord, forged the One Ring, filling it with his own power so that he could rule all others. But the One Ring was taken from him, and though he sought it throughout Middle-earth, it remained lost to him. After many ages it fell, by chance, into the hands of the hobbit, Bilbo Baggins.
From his fastness in the Dark Tower of Mordor, Sauron's power spread far and wide. He gathered all the Great Rings to him, but ever he searched far and wide for the One Ring that would complete his dominion.
On his eleventy-first birthday Bilbo disappeared, bequeathing to his young cousin Frodo the Ruling Ring and a perilous quest — to journey across Middle-earth, deep into the shadow of the Dark Lord, and destroy the Ring by casting it into the Cracks of Doom. The Lord of the Rings tells of the great quest undertaken by Frodo and the Fellowship of the Ring: Gandalf the Wizard; Merry, Pippin, and Sam; Gimli the Dwarf; Legolas the Elf; Boromir of Gondor; and a tall, mysterious stranger called Strider.
The unforgettable, heartbreaking story of the unlikely friendship between a wealthy boy and the son of his father's servant, caught in the tragic sweep of history, The Kite Runner transports readers to Afghanistan at a tense and crucial moment of change and destruction. A powerful story of friendship, it is also about the power of reading, the price of betrayal, and the possibility of redemption; and an exploration of the power of fathers over sons — their love, their sacrifices, their lies.
Since its publication in 2003, The Kite Runner has become a beloved, one-of-a-kind classic of contemporary literature, touching millions of readers, and launching the career of one of America's most treasured writers.
A literary sensation and runaway bestseller, this brilliant debut novel tells with seamless authenticity and exquisite lyricism the true confessions of one of Japan's most celebrated geisha.
Speaking to us with the wisdom of age and in a voice at once haunting and startlingly immediate, Nitta Sayuri tells the story of her life as a geisha. It begins in a poor fishing village in 1929, when, as a nine-year-old girl with unusual blue-gray eyes, she is taken from her home and sold into slavery to a renowned geisha house. We witness her transformation as she learns the rigorous arts of the geisha: dance and music; wearing kimono, elaborate makeup, and hair; pouring sake to reveal just a touch of inner wrist; competing with a jealous rival for men's solicitude and the money that goes with it.
Meet Ove. He's a curmudgeon — the kind of man who points at people he dislikes as if they were burglars caught outside his bedroom window. He has staunch principles, strict routines, and a short fuse. People call him "the bitter neighbor from hell." But must Ove be bitter just because he doesn't walk around with a smile plastered to his face all the time?
Behind the cranky exterior there is a story and a sadness. So when one November morning a chatty young couple with two chatty young daughters move in next door and accidentally flatten Ove's mailbox, it is the lead-in to a comical and heartwarming tale of unkempt cats, unexpected friendship, and the ancient art of backing up a U-Haul. All of which will change one cranky old man and a local residents' association to their very foundations.
A feel-good story in the spirit of The Unlikely Pilgrimage of Harold Fry and Major Pettigrew's Last Stand, Fredrik Backman's novel about the angry old man next door is a thoughtful exploration of the profound impact one life has on countless others.
Long ago, in a time forgotten, a preternatural event threw the seasons out of balance. In a land where summers can last decades and winters a lifetime, trouble is brewing. The cold is returning, and in the frozen wastes to the north of Winterfell, sinister forces are massing beyond the kingdom's protective Wall. To the south, the king's powers are failing — his most trusted adviser dead under mysterious circumstances and his enemies emerging from the shadows of the throne. At the center of the conflict lie the Starks of Winterfell, a family as harsh and unyielding as the frozen land they were born to. Now Lord Eddard Stark is reluctantly summoned to serve as the king's new Hand, an appointment that threatens to sunder not only his family but the kingdom itself.
Sweeping from a harsh land of cold to a summertime kingdom of epicurean plenty, A Game of Thrones tells a tale of lords and ladies, soldiers and sorcerers, assassins and bastards, who come together in a time of grim omens. Here an enigmatic band of warriors bear swords of no human metal; a tribe of fierce wildlings carry men off into madness; a cruel young dragon prince barters his sister to win back his throne; a child is lost in the twilight between life and death; and a determined woman undertakes a treacherous journey to protect all she holds dear. Amid plots and counter-plots, tragedy and betrayal, victory and terror, allies and enemies, the fate of the Starks hangs perilously in the balance, as each side endeavors to win that deadliest of conflicts: the game of thrones.
Unparalleled in scope and execution, A Game of Thrones is one of those rare reading experiences that catch you up from the opening pages, won't let you go until the end, and leave you yearning for more.
Audrey Niffenegger's innovative debut, The Time Traveler's Wife, is the story of Clare, a beautiful art student, and Henry, an adventuresome librarian, who have known each other since Clare was six and Henry was 36, and were married when Clare was 23 and Henry 31. Impossible but true, because Henry is one of the first people diagnosed with Chrono-Displacement Disorder: periodically his genetic clock resets and he finds himself misplaced in time, pulled to moments of emotional gravity in his life, past and future. His disappearances are spontaneous, his experiences unpredictable, alternately harrowing and amusing.
The Time Traveler's Wife depicts the effects of time travel on Henry and Clare's marriage and their passionate love for each other as the story unfolds from both points of view. Clare and Henry attempt to live normal lives, pursuing familiar goals — steady jobs, good friends, children of their own. All of this is threatened by something they can neither prevent nor control, making their story intensely moving and entirely unforgettable.
Seconds before the Earth is demolished to make way for a galactic freeway, Arthur Dent is plucked off the planet by his friend Ford Prefect, a researcher for the revised edition of The Hitchhiker's Guide to the Galaxy who, for the last fifteen years, has been posing as an out-of-work actor.
Together this dynamic pair begin a journey through space aided by quotes from The Hitchhiker's Guide ("A towel is about the most massively useful thing an interstellar hitchhiker can have") and a galaxy-full of fellow travelers: Zaphod Beeblebrox — the two-headed, three-armed ex-hippie and totally out-to-lunch president of the galaxy; Trillian, Zaphod's girlfriend (formally Tricia McMillan), whom Arthur tried to pick up at a cocktail party once upon a time zone; Marvin, a paranoid, brilliant, and chronically depressed robot; Veet Voojagig, a former graduate student who is obsessed with the disappearance of all the ballpoint pens he bought over the years.
Where are these pens? Why are we born? Why do we die? Why do we spend so much time between wearing digital watches? For all the answers stick your thumb to the stars. And don't forget to bring a towel!
Theo Decker, a 13-year-old New Yorker, miraculously survives an accident that kills his mother. Abandoned by his father, Theo is taken in by the family of a wealthy friend. Bewildered by his strange new home on Park Avenue, disturbed by schoolmates who don't know how to talk to him, and tormented above all by his longing for his mother, he clings to the one thing that reminds him of her: a small, mysteriously captivating painting that ultimately draws Theo into the underworld of art.
As an adult, Theo moves silkily between the drawing rooms of the rich and the dusty labyrinth of an antiques store where he works. He is alienated and in love — and at the center of a narrowing, ever more dangerous circle.
The Goldfinch is a mesmerizing, stay-up-all-night and tell-all-your-friends triumph, an old-fashioned story of loss and obsession, survival and self-invention, and the ruthless machinations of fate.
Bestselling author Sherman Alexie tells the story of Junior, a budding cartoonist growing up on the Spokane Indian Reservation. Determined to take his future into his own hands, Junior leaves his troubled school on the rez to attend an all-white farm town high school where the only other Indian is the school mascot.
Heartbreaking, funny, and beautifully written, The Absolutely True Diary of a Part-Time Indian, which is based on the author's own experiences, coupled with poignant drawings by Ellen Forney that reflect the character's art, chronicles the contemporary adolescence of one Native American boy as he attempts to break away from the life he was destined to live.
From the Booker Prize-winning author of The Remains of the Day comes a devastating new novel of innocence, knowledge, and loss. As children Kathy, Ruth, and Tommy were students at Hailsham, an exclusive boarding school secluded in the English countryside. It was a place of mercurial cliques and mysterious rules where teachers were constantly reminding their charges of how special they were.
Now, years later, Kathy is a young woman. Ruth and Tommy have reentered her life. And for the first time she is beginning to look back at their shared past and understand just what it is that makes them special — and how that gift will shape the rest of their time together. Suspenseful, moving, beautifully atmospheric, Never Let Me Go is another classic by the author of The Remains of the Day.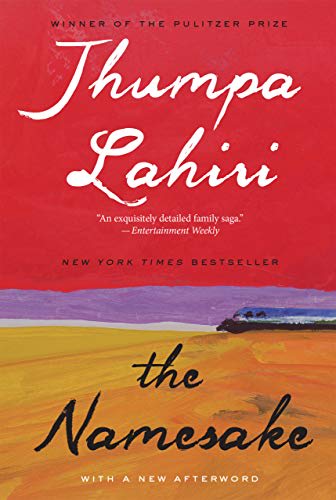 The Namesake takes the Ganguli family from their tradition-bound life in Calcutta through their fraught transformation into Americans. On the heels of their arranged wedding, Ashoke and Ashima Ganguli settle together in Cambridge, Massachusetts. An engineer by training, Ashoke adapts far less warily than his wife, who resists all things American and pines for her family. When their son is born, the task of naming him betrays the vexed results of bringing old ways to the new world. Named for a Russian writer by his Indian parents in memory of a catastrophe years before, Gogol Ganguli knows only that he suffers the burden of his heritage as well as his odd, antic name. Lahiri brings great empathy to Gogol as he stumbles along the first-generation path, strewn with conflicting loyalties, comic detours, and wrenching love affairs. With penetrating insight, she reveals not only the defining power of the names and expectations bestowed upon us by our parents, but also the means by which we slowly, sometimes painfully, come to define ourselves. The New York Times has praised Lahiri as "a writer of uncommon elegance and poise." The Namesake is a fine-tuned, intimate, and deeply felt novel of identity.
The Handmaid's Tale is not only a radical and brilliant departure for Margaret Atwood, it is a novel of such power that the reader will be unable to forget its images and its forecast. Set in the near future, it describes life in what was once the United States, now called the Republic of Gilead, a monotheocracy that has reacted to social unrest and a sharply declining birthrate by reverting to, and going beyond, the repressive intolerance of the original Puritans. The regime takes the Book of Genesis absolutely at its word, with bizarre consequences for the women and men of its population.
The story is told through the eyes of Offred, one of the unfortunate Handmaids under the new social order. In condensed but eloquent prose, by turns cool-eyed, tender, despairing, passionate, and wry, she reveals to us the dark corners behind the establishment's calm facade, as certain tendencies now in existence are carried to their logical conclusions. The Handmaid's Tale is funny, unexpected, horrifying, and altogether convincing. It is at once scathing satire, dire warning, and tour de force. It is Margaret Atwood at her best.
The Giver, the 1994 Newbery Medal winner, has become one of the most influential novels of our time. The haunting story centers on 12-year-old Jonas, who lives in a seemingly ideal, if colorless, world of conformity and contentment. Not until he is given his life assignment as the Receiver of Memory does he begin to understand the dark, complex secrets behind his fragile community. Lois Lowry has written three companion novels to The Giver, including Gathering Blue, Messenger, and Son.
Room by Emma Donoghue
To five-year-old-Jack, Room is the world… It's where he was born, it's where he and his Ma eat and sleep and play and learn. At night, his Ma shuts him safely in the wardrobe, where he is meant to be asleep when Old Nick visits.
Room is home to Jack, but to Ma it's the prison where she has been held for seven years. Through her fierce love for her son, she has created a life for him in this 11-by-11-foot space. But with Jack's curiosity building alongside her own desperation, she knows that Room cannot contain either much longer.
Room is a tale at once shocking, riveting, exhilarating — a story of unconquerable love in harrowing circumstances, and of the diamond-hard bond between a mother and her child.
The House on Mango Street is the remarkable story of Esperanza Cordero, a young Latina girl growing up in Chicago, inventing for herself who and what she will become. Told in a series of vignettes — sometimes heartbreaking, sometimes deeply joyous — Sandra Cisneros's masterpiece is a classic story of childhood and self-discovery. Few other books in our time have touched so many readers.
Oscar is a sweet but disastrously overweight, lovesick Dominican ghetto nerd. From his home in New Jersey, where he lives with his old-world mother and rebellious sister, Oscar dreams of becoming the Dominican J. R. R. Tolkien and, most of all, of finding love. But he may never get what he wants, thanks to the Fukú — the curse that has haunted Oscar's family for generations, dooming them to prison, torture, tragic accidents, and, above all, ill-starred love. Oscar, still waiting for his first kiss, is just its most recent victim.
Díaz immerses us in the tumultuous life of Oscar and the history of the family at large, rendering with genuine warmth and dazzling energy, humor, and insight the Dominican-American experience, and, ultimately, the endless human capacity to persevere in the face of heartbreak and loss. A true literary triumph, The Brief Wondrous Life of Oscar Wao confirms Junot Díaz as one of the best and most exciting voices of our time.
The golden skies, the translucent twilight, the white nights, all hold the promise of youth, of love, of eternal renewal. The war has not yet touched this city of fallen grandeur, or the lives of two sisters, Tatiana and Dasha Metanova, who share a single room in a cramped apartment with their brother and parents. Their world is turned upside down when Hitler's armies attack Russia and begin their unstoppable blitz to Leningrad.
Yet there is light in the darkness. Tatiana meets Alexander, a brave young officer in the Red Army. Strong and self-confident, yet guarding a mysterious and troubled past, he is drawn to Tatiana — and she to him. Starvation, desperation, and fear soon grip their city during the terrible winter of the merciless German siege. Tatiana and Alexander's impossible love threatens to tear the Metanova family apart and expose the dangerous secret Alexander so carefully protects — a secret as devastating as the war itself — as the lovers are swept up in the brutal tides that will change the world and their lives forever.
The Road by Cormac McCarthy
The searing, postapocalyptic novel destined to become Cormac McCarthy's masterpiece.
A father and his son walk alone through burned America. Nothing moves in the ravaged landscape save the ash on the wind. It is cold enough to crack stones, and when the snow falls it is gray. The sky is dark. Their destination is the coast, although they don't know what, if anything, awaits them there. They have nothing; just a pistol to defend themselves against the lawless bands that stalk the road, the clothes they are wearing, a cart of scavenged food—and each other.
The Road is the profoundly moving story of a journey. It boldly imagines a future in which no hope remains, but in which the father and his son, "each the other's world entire," are sustained by love. Awesome in the totality of its vision, it is an unflinching meditation on the worst and the best that we are capable of: ultimate destructiveness, desperate tenacity, and the tenderness that keeps two people alive in the face of total devastation.
Marion and Shiva Stone are twin brothers born of a secret union between a beautiful Indian nun and a brash British surgeon. Orphaned by their mother's death and their father's disappearance, bound together by a preternatural connection and a shared fascination with medicine, the twins come of age as Ethiopia hovers on the brink of revolution.
Moving from Addis Ababa to New York City and back again, Cutting for Stone is an unforgettable story of love and betrayal, medicine and ordinary miracles — and two brothers whose fates are forever intertwined.
From New York Times bestselling author and neuroscientist Lisa Genova comes the definitive — and illuminating — novel about Alzheimer's disease.
Alice Howland is proud of the life she worked so hard to build. At 50 years old, she's a cognitive psychology professor at Harvard and a world-renowned expert in linguistics with a successful husband and three grown children. When she becomes increasingly disoriented and forgetful, a tragic diagnosis changes her life — and her relationship with her family and the world — forever. As she struggles to cope with Alzheimer's, she learns that her worth is comprised of far more than her ability to remember.
At once beautiful and terrifying, Still Alice is a moving and vivid depiction of life with early-onset Alzheimer's disease that is as compelling as A Beautiful Mind and as unforgettable as Ordinary People.
In a crumbling, isolated house at the foot of Mount Kanchenjunga in the Himalayas lives an embittered judge who wants only to retire in peace, when his orphaned granddaughter, Sai, arrives on his doorstep. The judge's cook watches over her distractedly, for his thoughts are often on his son, Biju, who is hopscotching from one gritty New York restaurant to another. Kiran Desai's brilliant novel, published to huge acclaim, is a story of joy and despair. Her characters face numerous choices that majestically illuminate the consequences of colonialism as it collides with the modern world.
A gargantuan, mind-altering comedy about the Pursuit of Happiness in America set in an addicts' halfway house and a tennis academy, and featuring the most endearingly screwed-up family to come along in recent fiction, Infinite Jest explores essential questions about what entertainment is and why it has come to so dominate our lives; about how our desire for entertainment affects our need to connect with other people; and about what the pleasures we choose say about who we are. Equal parts philosophical quest and screwball comedy, Infinite Jest bends every rule of fiction without sacrificing for a moment its own entertainment value. It is an exuberant, uniquely American exploration of the passions that make us human — and one of those rare books that renew the idea of what a novel can do.
Classics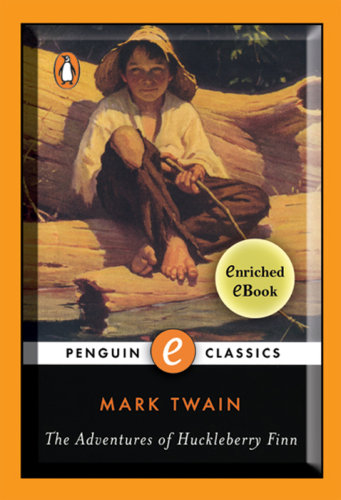 When Huck Finn fakes his own death and flees his drunken father, he joins forces with a runaway slave and heads for freedom. Mark Twain's Adventures of Huckleberry Finn has been called a Great American Novel and is required reading in many high school and college courses. In this book, Mark Twain tells the story of Huckleberry (Huck) Finn and his adventures along the Mississippi River.
In the most famous gothic horror story ever told, Shelley confronts the limitations of science, the nature of human cruelty, and the pathway to forgiveness. 'The rain pattered dismally against the panes, and my candle was nearly burnt out, when, by the glimmer of the half-extinguished light, I saw the dull yellow eye of the creature open…' Victor Frankenstein's monster is stitched together from the limbs of the dead, taken from 'the dissecting room and the slaughter-house'. The result is a grotesque being who, rejected by his maker and starved of human companionship, sets out on a journey to seek his revenge. In the most famous gothic horror story ever told, Shelley confronts the limitations of science, the nature of human cruelty and the pathway to forgiveness.
Begun when Mary Shelley was only 18 years old and published two years later, this chilling tale of a young scientist's desire to create life — and the consequences of that creation — still resonates today.
Jane, Elizabeth, Mary, Kitty and Lydia are five unmarried daughters in the Bennet household. With not a courtship on the horizon, let along prospects for a marriage, it is a surprise when the handsome, wealthy bachelor Charles Bingley sets his sights on Jane.
While Bingley exudes charm, his friend Mr Darcy makes a less than favorable impression by insulting Jane's sister, Elizabeth, and thus initiates the most excruciating yet exhilarating love-hate romance in literary history.
Pride and Prejudice feels as alive and important now as the day it was first published.
Rebecca by Daphne du Maurier
Last night I dreamt I went to Manderley again…
The novel begins in Monte Carlo, where our heroine is swept off her feet by the dashing widower Maxim de Winter and his sudden proposal of marriage. Orphaned and working as a lady's maid, she can barely believe her luck. It is only when they arrive at his massive country estate that she realizes how large a shadow his late wife will cast over their lives — presenting her with a lingering evil that threatens to destroy their marriage from beyond the grave.
Emma Bovary is beautiful and bored, trapped in her marriage to a mediocre doctor, and stifled by the banality of provincial life. An ardent reader of sentimental novels, she longs for passion and seeks escape in fantasies of high romance, in voracious spending and, eventually, in adultery. But even her affairs bring her disappointment and the consequences are devastating. Flaubert's erotically charged and psychologically acute portrayal of Emma Bovary caused a moral outcry on its publication in 1857. It was deemed so lifelike that many women claimed they were the model for his heroine; but Flaubert insisted: 'Madame Bovary, c'est moi'.
Few stories are as widely read and as universally cherished by children and adults alike as The Little Prince. Richard Howard's translation of the beloved classic beautifully reflects Saint-Exupéry's unique and gifted style. Howard, an acclaimed poet and one of the preeminent translators of our time, has excelled in bringing the English text as close as possible to the French, in language, style, and most important, spirit.
Winner of the Pulitzer Prize and the National Book Award, this novel about a resilient and courageous woman has become a Broadway show and a cultural phenomenon.
Celie has grown up poor in rural Georgia, despised by the society around her and abused by her own family. She strives to protect her sister, Nettie, from a similar fate, and while Nettie escapes to a new life as a missionary in Africa, Celie is left behind without her best friend and confidante, married off to an older suitor, and sentenced to a life alone with a harsh and brutal husband.
In an attempt to transcend a life that often seems too much to bear, Celie begins writing letters directly to God. The letters, spanning 20 years, record a journey of self-discovery and empowerment guided by the light of a few strong women. She meets Shug Avery, her husband's mistress and a jazz singer with a zest for life, and her stepson's wife, Sophia, who challenges her to fight for independence. And though the many letters from Celie's sister are hidden by her husband, Nettie's unwavering support will prove to be the most breathtaking of all.
The March sisters are four of the most beloved characters in literature. Beautiful and proper Meg, headstrong Jo, gentle Beth, pampered little Amy — generations of young women have recognized themselves in one or more of the devoted siblings. Set against the backdrop of the Civil War and the changing seasons of New England, the story of their passage from adolescence to adulthood, from a Christmas without presents to a glorious fall day in a bountiful apple orchard, from castles in the air to real-life hearths and homes, is just as touching and illuminating today as it was a century and a half ago.
Based on Louisa May Alcott's own childhood and early career as a writer, Little Women is her masterpiece and one of the most popular novels of all time.
Pip, a poor orphan being raised by a cruel sister, does not have much in the way of great expectations — until he is inexplicably elevated to wealth by an anonymous benefactor. Full of unforgettable characters — including a terrifying convict named Magwitch, the eccentric Miss Havisham, and her beautiful but manipulative niece, Estella, Great Expectations is a tale of intrigue, unattainable love, and all of the happiness money can't buy. "Great Expectations has the most wonderful and most perfectly worked-out plot for a novel in the English language," according to John Irving, and J. Hillis Miller declares, "Great Expectations is the most unified and concentrated expression of Dickens's abiding sense of the world, and Pip might be called the archetypal Dickens hero."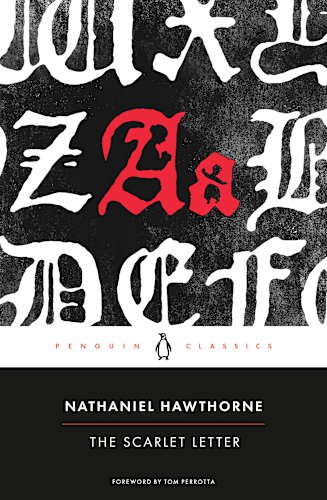 Hailed by Henry James as "the finest piece of imaginative writing yet put forth in the country," Nathaniel Hawthorne's The Scarlet Letter reaches to our nation's historical and moral roots for the material of great tragedy. Set in an early New England colony, the novel shows the terrible impact a single, passionate act has on the lives of three members of the community: the defiant Hester Prynne; the fiery, tortured Reverend Dimmesdale; and the obsessed, vengeful Chillingworth.
With The Scarlet Letter, Hawthorne became the first American novelist to forge from our Puritan heritage a universal classic, a masterful exploration of humanity's unending struggle with sin, guilt and pride.
Widely considered The Great American Novel, and often remembered for its epic film version, Gone with the Wind explores the depth of human passions with an intensity as bold as its setting in the red hills of Georgia. A superb piece of storytelling, it vividly depicts the drama of the Civil War and Reconstruction.
This is the tale of Scarlett O'Hara, the spoiled, manipulative daughter of a wealthy plantation owner, who arrives at young womanhood just in time to see the Civil War forever change her way of life. A sweeping story of tangled passion and courage, in the pages of Gone with the Wind, Margaret Mitchell brings to life the unforgettable characters that have captured readers for over 70 years.
The Picture of Dorian Gray scandalized readers when it was first published in 1890. Written in Wilde's signature style, the story has gone on to become an enduring tale of man's hubris and narcissism.
The well-known artist Basil Hallward meets the young Dorian Gray in the stately London home of his aunt, Lady Brandon. Basil becomes immediately infatuated with Dorian, who is cultured, wealthy, and remarkably beautiful. Such beauty, Basil believes, is responsible for a new mode of art, and he decides to paint a portrait of the young man. While finishing the painting, Basil reluctantly introduces Dorian to his friend Lord Henry Wotton, a man known for scandal and exuberance. Wotton inspires Dorian to live life through the senses, to feel beauty in everyday experience. Dorian becomes enthralled by Wotton's ideas, and more so becomes obsessed with remaining young and beautiful. He expresses a desire to sell his soul and have the portrait of him age, while he, the man, stays eternally young.
A tragic story of hedonism and desire, The Picture of Dorian Gray is Oscar Wilde's only published novel.
1984 by George Orwell
Winston Smith is a long-rung member of the Party, the ruling government of Oceania. He works in the Ministry of Truth, the Party's propaganda arm, where he is in charge of revising history. He is but a small brick in the pyramid that is the Party, at the head of which stands Big Brother. Big Brother the infallible. Big Brother the all-powerful.
In a totalitarian society, where individuality is suppressed and freedom of thought has its antithesis in the Thought Police, Winston finds respite in the company of Julia. Originality of thought awakens, love blossoms, and hope is rekindled. But what they don't know is that Big Brother is always watching.
Ray Bradbury's internationally acclaimed novel Fahrenheit 451 is a masterwork of 20th-century literature set in a bleak, dystopian future.
Guy Montag is a fireman. In his world, where television rules and literature is on the brink of extinction, firemen start fires rather than put them out. His job is to destroy the most illegal of commodities, the printed book, along with the houses in which they are hidden.
Montag never questions the destruction and ruin his actions produce, returning each day to his bland life and wife, Mildred, who spends all day with her television "family." But then he meets an eccentric young neighbor, Clarisse, who introduces him to a past where people didn't live in fear and to a present where one sees the world through the ideas in books instead of the mindless chatter of television.
When Mildred attempts suicide and Clarisse suddenly disappears, Montag begins to question everything he has ever known. He starts hiding books in his home, and when his pilfering is discovered, the fireman has to run for his life.
The exemplary novel of the Jazz Age, F. Scott Fitzgeralds' third book, The Great Gatsby (1925), stands as the supreme achievement of his career. T. S. Eliot read it three times and saw it as the "first step" American fiction had taken since Henry James; H. L. Mencken praised "the charm and beauty of the writing," as well as Fitzgerald's sharp social sense; and Thomas Wolfe hailed it as Fitzgerald's "best work" thus far. The story of the fabulously wealthy Jay Gatsby and his love for the beautiful Daisy Buchanan, of lavish parties on Long Island at a time when, The New York Times remarked, "gin was the national drink and sex the national obsession," it is an exquisitely crafted tale of America in the 1920s that resonates with the power of myth. A novel of lyrical beauty yet brutal realism, of magic, romance, and mysticism, The Great Gatsby is one of the great classics of 20th-century literature.
The last novel Ernest Hemingway saw published, The Old Man and the Sea has proved itself to be one of the enduring works of American fiction. It is the story of an old Cuban fisherman and his supreme ordeal: a relentless, agonizing battle with a giant marlin far out in the Gulf Stream. Using the simple, powerful language of a fable, Hemingway takes the timeless themes of courage in the face of defeat and personal triumph won from loss and transforms them into a magnificent 20th-century classic.
Animal Farm is the most famous by far of all 20th-century political allegories. Its account of a group of barnyard animals who revolt against their vicious human master, only to submit to a tyranny erected by their own kind, can fairly be said to have become a universal drama. Orwell is one of the very few modern satirists comparable to Jonathan Swift in power, artistry, and moral authority; in animal farm his spare prose and the logic of his dark comedy brilliantly highlight his stark message.
Taking as his starting point the betrayed promise of the Russian Revolution, Orwell lays out a vision that, in its bitter wisdom, gives us the clearest understanding we possess of the possible consequences of our social and political acts.
Catch-22 by Joseph Heller
Fifty years after its original publication, Catch-22 remains a cornerstone of American literature and one of the funniest — and most celebrated — novels of all time. In recent years it has been named to "best novels" lists by Time, Newsweek, the Modern Library, and the London Observer.
Set in Italy during World War II, this is the story of the incomparable, malingering bombardier, Yossarian, a hero who is furious because thousands of people he has never met are trying to kill him. But his real problem is not the enemy — it is his own army, which keeps increasing the number of missions the men must fly to complete their service. Yet if Yossarian makes any attempt to excuse himself from the perilous missions he's assigned, he'll be in violation of Catch-22, a hilariously sinister bureaucratic rule: A man is considered insane if he willingly continues to fly dangerous combat missions, but if he makes a formal request to be removed from duty, he is proven sane and therefore ineligible to be relieved. Since its publication in 1961, no novel has matched Catch-22's intensity and brilliance in depicting the brutal insanity of war.
Lord of the Flies remains as provocative today as when it was first published in 1954, igniting passionate debate with its startling, brutal portrait of human nature. Though critically acclaimed, it was largely ignored upon its initial publication. Yet soon it became a cult favorite among both students and literary critics who compared it to J.D. Salinger's The Catcher in the Rye in its influence on modern thought and literature.
William Golding's compelling story about a group of very ordinary small boys marooned on a coral island has become a modern classic. At first it seems as though it is all going to be great fun; but the fun before long becomes furious and life on the island turns into a nightmare of panic and death. As ordinary standards of behaviour collapse, the whole world the boys know collapses with them — the world of cricket and homework and adventure stories — and another world is revealed beneath, primitive and terrible. Labeled a parable, an allegory, a myth, a morality tale, a parody, a political treatise, even a vision of the apocalypse, Lord of the Flies has established itself as a true classic.
Aldous Huxley's tour de force, Brave New World is a darkly satiric vision of a "utopian" future — where humans are genetically bred and pharmaceutically anesthetized to passively serve a ruling order. A powerful work of speculative fiction that has enthralled and terrified readers for generations, it remains remarkably relevant to this day as both a warning to be heeded as we head into tomorrow and as thought-provoking, satisfying entertainment.
"Mountain," Baldwin said, "is the book I had to write if I was ever going to write anything else." Go Tell It On The Mountain, first published in 1953, is Baldwin's first major work, a novel that has established itself as an American classic. With lyrical precision, psychological directness, resonating symbolic power, and a rage that is at once unrelenting and compassionate, Baldwin chronicles a 14-year-old boy's discovery of the terms of his identity as the stepson of the minister of a storefront Pentecostal church in Harlem one Saturday in March of 1935. Baldwin's rendering of his protagonist's spiritual, sexual, and moral struggle of self-invention opened new possibilities in the American language and in the way Americans understand themselves.
Moby-Dick by Herman Melville
Ishmael, a sailor, finds his way onto a whaling vessel, one that is captained by Ahab, a stubborn man on a quest to destroy the whale that 'took' his leg in a battle.
Despite a highly credible prophesy and evidence that any pursuit of Moby Dick will end in death, Ahab becomes fanatical about getting revenge. Crew members fall ill and turn mad, but nothing incites doubt in the mind of the captain.
Moby Dick is a phenomenal depiction of the test of faith. It asks the reader whether some things are just too big to be fathomed, too powerful to be conquered by any act.
The publication of this extraordinary volume firmly established Flannery O'Connor's monumental contribution to American fiction. There are thirty-one stories here in all, including twelve that do not appear in the only two story collections O'Connor put together in her short lifetime — Everything That Rises Must Converge and A Good Man Is Hard to Find.
O'Connor published her first story, "The Geranium," in 1946, while she was working on her master's degree at the University of Iowa. Arranged chronologically, this collection shows that her last story, "Judgement Day"– sent to her publisher shortly before her death — is a brilliantly rewritten and transfigured version of "The Geranium." Taken together, these stories reveal a lively, penetrating talent that has given us some of the most powerful and disturbing fiction of the twentieth century. Also included is an introduction by O'Connor's longtime editor and friend, Robert Giroux.
One of Shakespeare's most popular and accessible plays, Romeo and Juliet tells the story of two star-crossed lovers and the unhappy fate that befell them as a result of a long and bitter feud between their families. The play contains some of Shakespeare's most beautiful and lyrical love poetry and is perhaps the finest celebration of the joys of young love ever written.
One of the best-loved stories of all time, To Kill a Mockingbird has been translated into more than 40 languages, sold more than 30 million copies worldwide, served as the basis for an enormously popular motion picture, and was voted one of the best novels of the 20th century by librarians across the country. A gripping, heart-wrenching, and wholly remarkable tale of coming-of-age in a South poisoned by virulent prejudice, it views a world of great beauty and savage inequities through the eyes of a young girl, as her father — a crusading local lawyer – risks everything to defend a black man unjustly accused of a terrible crime.
Anne of Green Gables is a 1908 novel by Canadian author Lucy Maud Montgomery. Written for all ages, it has been considered a children's novel since the mid-20th century. It recounts the adventures of Anne Shirley, an 11-year-old orphan girl who is mistakenly sent to Matthew and Marilla Cuthbert, a middle-aged brother and sister who had intended to adopt a boy to help them on their farm in Prince Edward Island. The novel recounts how Anne makes her way with the Cuthberts, in school, and within the town.
Invisible Man is a milestone in American literature, a book that has continued to engage readers since its appearance in 1952. A first novel by an unknown writer, it remained on the bestseller list for 16 weeks, won the National Book Award for fiction, and established Ralph Ellison as one of the key writers of the century. The nameless narrator of the novel describes growing up in a black community in the South, attending a Negro college from which he is expelled, moving to New York and becoming the chief spokesman of the Harlem branch of "the Brotherhood", and retreating amid violence and confusion to the basement lair of the Invisible Man he imagines himself to be. The book is a passionate and witty tour de force of style, strongly influenced by T.S. Eliot's The Waste Land, Joyce, and Dostoevsky.
A moving coming-of-age story set in the 1900's, A Tree Grows in Brooklyn follows the lives of 11-year-old Francie Nolan, her younger brother Neely, and their parents, Irish immigrants who have settled in the Williamsburg section of Brooklyn. Johnny Nolan is as loving and fanciful as they come, but he is also often drunk and out of work, unable to find his place in the land of opportunity. His wife Katie scrubs floors to put food on the table and clothes on her childrens' backs, instilling in them the values of being practical and planning ahead.
When Johnny dies, leaving Katie pregnant, Francie, smart, pensive and hoping for something better, cannot believe that life can carry on as before. But with her own determination, and that of her mother behind her, Francie is able to move toward the future of her dreams, completing her education and heading oft to college, always carrying the beloved Brooklyn of her childhood in her heart.
In his journal, Nobel Prize winner John Steinbeck called East of Eden "the first book," and indeed it has the primordial power and simplicity of myth. Set in the rich farmland of California's Salinas Valley, this sprawling and often brutal novel follows the intertwined destinies of two families — the Trasks and the Hamiltons — whose generations helplessly reenact the fall of Adam and Eve and the poisonous rivalry of Cain and Abel.
The masterpiece of Steinbeck's later years, East of Eden is a work in which Steinbeck created his most mesmerizing characters and explored his most enduring themes: the mystery of identity, the inexplicability of love, and the murderous consequences of love's absence. Adapted for the 1955 film directed by Elia Kazan introducing James Dean, and read by thousands as the book that brought Oprah's Book Club back, East of Eden has remained vitally present in American culture for over half a century.
Described by William Faulkner as the best novel ever written and by Fyodor Dostoevsky as "flawless," Anna Karenina tells of the doomed love affair between the sensuous and rebellious Anna and the dashing officer, Count Vronsky. Tragedy unfolds as Anna rejects her passionless marriage and thereby exposes herself to the hypocrisies of society. Set against a vast and richly textured canvas of 19th-century Russia, the novel's seven major characters create a dynamic imbalance, playing out the contrasts of city and country life and all the variations on love and family happiness.
Raised among New York's high society, Lily Bart is beautiful, charming, and entirely without means. Determined to maintain the extravagant lifestyle to which she is accustomed, Lily embarks on a mission to marry a wealthy man who can secure her station. However, the businesslike proposals from her many suitors remain fruitless, and her thoughts keep returning to the one man she truly loves. Bedeviled by debt, betrayal, and vicious gossip, she is forced to confront the tragic cruelty just beneath the surface of the Gilded Age.
First appearing in Scribner's Magazine as a monthly serial, The House of Mirth was a runaway bestseller upon its release as a full-length novel in 1905. Hailed as "a fireworks display of brilliantly sardonic social satire deepened by a story of thwarted love" by the Wall Street Journal, it was the first popular and critical success for Edith Wharton, who went on to become the first female author to win the Pulitzer Prize. Since its initial publication, The House of Mirth has been adapted into two feature films and continues to captivate modern readers.
Considered lurid and shocking by mid-19th-century standards, Wuthering Heights was initially thought to be such a publishing risk that its author, Emily Brontë, was asked to pay some of the publication costs. A somber tale of consuming passions and vengeance played out against the lonely moors of northern England, the book proved to be one of the most enduring classics of English literature.
The turbulent and tempestuous love story of Cathy and Heathcliff spans two generations — from the time Heathcliff, a strange, coarse young boy, is brought to live on the Earnshaws' windswept estate, through Cathy's marriage to Edgar Linton and Heathcliff's plans for revenge, to Cathy's death years later and the eventual union of the surviving Earnshaw and Linton heirs.
A masterpiece of imaginative fiction, Wuthering Heights (the author's only novel) remains as poignant and compelling today as it was when first published in 1847.
Jane Eyre by Charlotte Brontë
The young orphan Jane Eyre inhabits a fragile position. Born to a good family but with no wealth of her own, Jane is sent to live with her uncle's family — an arrangement that turns sour when he dies — and then to Lowood, a punitive and tyrannically run boarding school for girls. As she matures into adulthood, Jane's fiery spirit and independence grow more acute, as does her sensitivity to the world around her. Now governess of the secluded Thornfield Hall, the first place she has ever really felt at home, Jane falls in love with the passionate and impulsive Edward Rochester, master of the house. Just when it seems her luck has finally changed, Jane discovers the secret of the attic — a terrible revelation that threatens to destroy her dreams of happiness forever.
Narrated in the unforgettable voice of its remarkable heroine, Jane Eyre is a timeless tale of heartbreak, mystery, and romance that shines a brilliant light into the dark corners of Victorian society.
One of the most important and enduring books of the 20th century, Their Eyes Were Watching God brings to life a Southern love story with the wit and pathos found only in the writing of Zora Neale Hurston. Out of print for almost 30 years — due largely to initial audiences' rejection of its strong black female protagonist — Hurston's classic has since its 1978 reissue become perhaps the most widely read and highly acclaimed novel in the canon of African-American literature.
In their youth, Florentino Ariza and Fermina Daza fall passionately in love. When Fermina eventually chooses to marry a wealthy, well-born doctor, Florentino is devastated, but he is a romantic. As he rises in his business career he whiles away the years in 622 affairs — yet he reserves his heart for Fermina. Her husband dies at last, and Florentino purposefully attends the funeral. Fifty years, nine months, and four days after he first declared his love for Fermina, he will do so again.
"I give you the mausoleum of all hope and desire… I give it to you not that you may remember time, but that you might forget it now and then for a moment and not spend all of your breath trying to conquer it. Because no battle is ever won he said. They are not even fought. The field only reveals to man his own folly and despair, and victory is an illusion of philosophers and fools." — from The Sound and the Fury
The Sound and the Fury is the tragedy of the Compson family, featuring some of the most memorable characters in literature: beautiful, rebellious Caddy; the manchild Benjy; haunted, neurotic Quentin; Jason, the brutal cynic; and Dilsey, their black servant. Their lives fragmented and harrowed by history and legacy, the character's voices and actions mesh to create what is arguably Faulkner's masterpiece and one of the greatest novels of the 20th century.
The hero-narrator of The Catcher in the Rye is an ancient child of 16, a native New Yorker named Holden Caulfield. Through circumstances that tend to preclude adult, secondhand description, he leaves his prep school in Pennsylvania and goes underground in New York City for three days. The boy himself is at once too simple and too complex for us to make any final comment about him or his story. Perhaps the safest thing we can say about Holden is that he was born in the world not just strongly attracted to beauty but, almost, hopelessly impaled on it. There are many voices in this novel: children's voices, adult voices, underground voices — but Holden's voice is the most eloquent of all. Transcending his own vernacular, yet remaining marvelously faithful to it, he issues a perfectly articulated cry of mixed pain and pleasure. However, like most lovers and clowns and poets of the higher orders, he keeps most of the pain to, and for, himself. The pleasure he gives away, or sets aside, with all his heart. It is there for the reader who can handle it to keep.
No one ever said life was easy. But Ponyboy is pretty sure that he's got things figured out. He knows that he can count on his brothers, Darry and Sodapop. And he knows that he can count on his friends — true friends who would do anything for him, like Johnny and Two-Bit. But not on much else besides trouble with the Socs, a vicious gang of rich kids whose idea of a good time is beating up on "greasers" like Ponyboy. At least he knows what to expect — until the night someone takes things too far.
The Outsiders is a dramatic and enduring work of fiction that laid the groundwork for the YA genre. S.E. Hinton's classic story of a boy who finds himself on the outskirts of regular society remains as powerful today as it was the day it was first published.
Nonfiction
Life can be hard: your lover cheats on you; you lose a family member; you can't pay the bills — and it can be great: you've had the hottest sex of your life; you get that plum job; you muster the courage to write your novel. Sugar — the once-anonymous online columnist at The Rumpus, now revealed as Cheryl Strayed, author of the bestselling memoir Wild — is the person thousands turn to for advice.
Tiny Beautiful Things brings the best of Dear Sugar in one place and includes never-before-published columns and a new introduction by Steve Almond. Rich with humor, insight, compassion — and absolute honesty — this book is a balm for everything life throws our way.
In this poignant, hilarious, and deeply intimate call to arms, Hollywood's most powerful woman, the mega-talented creator of Grey's Anatomy and Scandal and executive producer of How to Get Away with Murder, reveals how saying YES changed her life — and how it can change yours too.
With three hit shows on television and three children at home, Shonda Rhimes had lots of good reasons to say no when invitations arrived. Hollywood party? No. Speaking engagement? No. Media appearances? No.
And to an introvert like Shonda, who describes herself as 'hugging the walls' at social events and experiencing panic attacks before press interviews, there was a particular benefit to saying no: nothing new to fear.
Then came Thanksgiving 2013, when Shonda's sister Delorse muttered six little words at her: You never say yes to anything.
Profound, impassioned, and laugh-out-loud funny, in Year of Yes Shonda Rhimes reveals how saying YES changed — and saved — her life. And inspires readers everywhere to change their own lives with one little word: Yes.
No writer has succeeded in capturing the medical and human drama of illness as honestly and as eloquently as Oliver Sacks.
During the last few months of his life, he wrote a set of essays in which he movingly explored his feelings about completing a life and coming to terms with his own death.
"It is the fate of every human being," Sacks writes, "to be a unique individual, to find his own path, to live his own life, to die his own death."
Together, these four essays form an ode to the uniqueness of each human being and to gratitude for the gift of life.
A lot of professors give talks titled "The Last Lecture." Professors are asked to consider their demise and to ruminate on what matters most to them. And while they speak, audiences can't help but mull the same question: What wisdom would we impart to the world if we knew it was our last chance? If we had to vanish tomorrow, what would we want as our legacy?
When Randy Pausch, a computer science professor at Carnegie Mellon, was asked to give such a lecture, he didn't have to imagine it as his last, since he had recently been diagnosed with terminal cancer. But the lecture he gave — "Really Achieving Your Childhood Dreams" — wasn't about dying. It was about the importance of overcoming obstacles, of enabling the dreams of others, of seizing every moment (because "time is all you have… and you may find one day that you have less than you think"). It was a summation of everything Randy had come to believe. It was about living.
In this book, Randy Pausch has combined the humor, inspiration and intelligence that made his lecture such a phenomenon and given it an indelible form. It is a book that will be shared for generations to come.
Maybe it was a grandparent, or a teacher, or a colleague. Someone older, patient and wise, who understood you when you were young and searching, helped you see the world as a more profound place, gave you sound advice to help you make your way through it.
For Mitch Albom, that person was Morrie Schwartz, his college professor from nearly 20 years ago.
Maybe, like Mitch, you lost track of this mentor as you made your way, and the insights faded, and the world seemed colder. Wouldn't you like to see that person again, ask the bigger questions that still haunt you, receive wisdom for your busy life today the way you once did when you were younger?
Mitch Albom had that second chance. He rediscovered Morrie in the last months of the older man's life. Knowing he was dying, Morrie visited with Mitch in his study every Tuesday, just as they used to back in college. Their rekindled relationship turned into one final "class:" lessons in how to live.
Tuesdays with Morrie is a magical chronicle of their time together, through which Mitch shares Morrie's lasting gift with the world.
"When I look back on my childhood I wonder how I managed to survive at all. It was, of course, a miserable childhood: The happy childhood is hardly worth your while. Worse than the ordinary miserable childhood is the miserable Irish childhood, and worse yet is the miserable Irish Catholic childhood."
So begins the luminous memoir of Frank McCourt, born in Depression-era Brooklyn to recent Irish immigrants and raised in the slums of Limerick, Ireland. Frank's mother, Angela, has no money to feed the children since Frank's father, Malachy, rarely works, and when he does he drinks his wages. Yet Malachy — exasperating, irresponsible, and beguiling — does nurture in Frank an appetite for the one thing he can provide: a story. Frank lives for his father's tales of Cuchulain, who saved Ireland, and of the Angel on the Seventh Step, who brings his mother babies. Perhaps it is story that accounts for Frank's survival. Wearing rags for diapers, begging a pig's head for Christmas dinner, and gathering coal from the roadside to light a fire, Frank endures poverty, near-starvation, and the casual cruelty of relatives and neighbors — yet lives to tell his tale with eloquence, exuberance, and remarkable forgiveness. Angela's Ashes, imbued on every page with Frank McCourt's astounding humor and compassion, is a glorious book that bears all the marks of a classic.
In Being Mortal, bestselling author Atul Gawande tackles the hardest challenge of his profession: how medicine can not only improve life but also the process of its ending.
Medicine has triumphed in modern times, transforming birth, injury, and infectious disease from harrowing to manageable. But in the inevitable condition of aging and death, the goals of medicine seem too frequently to run counter to the interest of the human spirit. Nursing homes, preoccupied with safety, pin patients into railed beds and wheelchairs. Hospitals isolate the dying, checking for vital signs long after the goals of cure have become moot. Doctors, committed to extending life, continue to carry out devastating procedures that in the end extend suffering.
Gawande, a practicing surgeon, addresses his profession's ultimate limitation, arguing that quality of life is the desired goal for patients and families. Gawande offers examples of freer, more socially fulfilling models for assisting the infirm and dependent elderly, and he explores the varieties of hospice care to demonstrate that a person's last weeks or months may be rich and dignified. Full of eye-opening research and riveting storytelling, Being Mortal asserts that medicine can comfort and enhance our experience even to the end, providing not only a good life but also a good end.
From one of America's iconic writers, a stunning book of electric honesty and passion. Joan Didion explores an intensely personal yet universal experience: a portrait of a marriage — and a life, in good times and bad — that will speak to anyone who has ever loved a husband or wife or child.
Several days before Christmas 2003, John Gregory Dunne and Joan Didion saw their only daughter, Quintana, fall ill with what seemed at first flu, then pneumonia, then complete septic shock. She was put into an induced coma and placed on life support. Days later — the night before New Year's Eve — the Dunnes were just sitting down to dinner after visiting the hospital when John Gregory Dunne suffered a massive and fatal coronary. In a second, this close, symbiotic partnership of 40 years was over. Four weeks later, their daughter pulled through. Two months after that, arriving at LAX, she collapsed and underwent six hours of brain surgery at UCLA Medical Center to relieve a massive hematoma.
This powerful book is Didion' s attempt to make sense of the "weeks and then months that cut loose any fixed idea I ever had about death, about illness… about marriage and children and memory… about the shallowness of sanity, about life itself."
"What are you reading?"
That's the question Will Schwalbe asks his mother, Mary Anne, as they sit in the waiting room of the Memorial Sloan-Kettering Cancer Center. In 2007, Mary Anne returned from a humanitarian trip to Pakistan and Afghanistan suffering from what her doctors believed was a rare type of hepatitis. Months later she was diagnosed with a form of advanced pancreatic cancer, which is almost always fatal, often in six months or less.
This is the inspiring true story of a son and his mother, who start a "book club" that brings them together as her life comes to a close. Over the next two years, Will and Mary Anne carry on conversations that are both wide-ranging and deeply personal, prompted by an eclectic array of books and a shared passion for reading. Their list jumps from classic to popular, from poetry to mysteries, from fantastic to spiritual. The issues they discuss include questions of faith and courage as well as everyday topics such as expressing gratitude and learning to listen. Throughout, they are constantly reminded of the power of books to comfort us, astonish us, teach us, and tell us what we need to do with our lives and in the world. Reading isn't the opposite of doing; it's the opposite of dying.
Will and Mary Anne share their hopes and concerns with each other — and rediscover their lives — through their favorite books. When they read, they aren't a sick person and a well person, but a mother and a son taking a journey together. The result is a profoundly moving tale of loss that is also a joyful, and often humorous, celebration of life: Will's love letter to his mother, and theirs to the printed page.
At the age of 36, on the verge of completing a decade's worth of training as a neurosurgeon, Paul Kalanithi was diagnosed with stage IV lung cancer. One day he was a doctor treating the dying, and the next he was a patient struggling to live. And just like that, the future he and his wife had imagined evaporated. When Breath Becomes Air chronicles Kalanithi's transformation from a naïve medical student "possessed," as he wrote, "by the question of what, given that all organisms die, makes a virtuous and meaningful life" into a neurosurgeon at Stanford working in the brain, the most critical place for human identity, and finally into a patient and new father confronting his own mortality.
What makes life worth living in the face of death? What do you do when the future, no longer a ladder toward your goals in life, flattens out into a perpetual present? What does it mean to have a child, to nurture a new life as another fades away? These are some of the questions Kalanithi wrestles with in this profoundly moving, exquisitely observed memoir.
Paul Kalanithi died in March 2015, while working on this book, yet his words live on as a guide and a gift to us all. "I began to realize that coming face to face with my own mortality, in a sense, had changed nothing and everything," he wrote. "Seven words from Samuel Beckett began to repeat in my head: 'I can't go on. I'll go on.'" When Breath Becomes Air is an unforgettable, life-affirming reflection on the challenge of facing death and on the relationship between doctor and patient, from a brilliant writer who became both.
Bestselling author Bruce Feiler was a young father when he was diagnosed with cancer. He instantly worried what his daughters' lives would be like without him. "Would they wonder who I was? Would they wonder what I thought? Would they yearn for my approval, my love, my voice?"
Three days later he came up with a stirring idea of how he might give them that voice. He would reach out to six men from all the passages in his life, and ask them to be present in the passages in his daughters' lives. And he would call this group "The Council of Dads."
"I believe my daughters will have plenty of opportunities in their lives," he wrote to these men. "They'll have loving families. They'll have each other. But they may not have me. They may not have their dad. Will you help be their dad?"
The Council of Dads is the inspiring story of what happened next. Feiler introduces the men in his Council and captures the life lesson he wants each to convey to his daughters — how to see, how to travel, how to question, how to dream. He mixes these with an intimate, highly personal chronicle of his experience battling cancer while raising young children, along with vivid portraits of his father, his two grandfathers, and various father figures in his life that explore the changing role of fathers in America.
This is the work of a master storyteller confronting the most difficult experience of his life and emerging with wisdom and hope. The Council of Dads is a touching, funny, and ultimately deeply moving book on how to live life, how the human spirit can respond to adversity, and how to deepen and cherish the friendships that enrich our lives.
Elizabeth Gilbert's Eat, Pray, Love touched the world and changed countless lives, inspiring and empowering millions of readers to search for their own best selves.
In her early 30s, Elizabeth Gilbert had everything a modern American woman was supposed to want — husband, country home, successful career — but instead of feeling happy and fulfilled, she was consumed by panic and confusion. This wise and rapturous book is the story of how she left behind all these outward marks of success, and set out to explore three different aspects of her nature, against the backdrop of three different cultures: pleasure in Italy, devotion in India, and on the Indonesian island of Bali, a balance between worldly enjoyment and divine transcendence.
Twenty-seven-year-old Nora McInerny Purmort bounced from boyfriend to dopey "boyfriend" until she met Aaron — a charismatic art director and comic-book nerd who once made Nora laugh so hard she pulled a muscle. When Aaron was diagnosed with a rare form of brain cancer, they refused to let it limit their love. They got engaged on Aaron's hospital bed and had a baby boy while he was on chemo. In the period that followed, Nora and Aaron packed 50 years of marriage into the three they got, spending their time on what really matters: Buffy the Vampire Slayer, each other, and Beyoncé. A few months later, Aaron died in Nora's arms. The obituary they wrote during Aaron's hospice care revealing his true identity as Spider-Man touched the nation. With It's Okay to Laugh, Nora puts a young, fresh twist on the subjects of mortality and resilience. What does it actually mean to live your "one wild and precious life" to the fullest? How can a joyful marriage contain more sickness than health? How do you keep going when life kicks you in the junk? In this deeply felt and deeply funny memoir, Nora gives her readers a true gift — permission to struggle, permission to laugh, permission to tell the truth and know that everything will be okay. It's Okay to Laugh is a love letter to life, in all its messy glory; it reads like a conversation with a close friend, and leaves a trail of glitter in its wake.
This book is for people who have been through some shit.
This is for people who aren't sure if they're saying or doing the right thing (you're not, but nobody is). This is for people who had their life turned upside down and just learned to live that way. For people who have laughed at a funeral or cried in a grocery store. This is for everyone who wondered what exactly they're supposed to be doing with their one wild and precious life. I don't actually have the answer, but if you find out, will you text me?
Gretchen Rubin had an epiphany one rainy afternoon in the unlikeliest of places: a city bus. "The days are long, but the years are short," she realized. "Time is passing, and I'm not focusing enough on the things that really matter." In that moment, she decided to dedicate a year to her happiness project.
In this lively and compelling account — now updated with new material by the author — Rubin chronicles her adventures during the twelve months she spent test-driving the wisdom of the ages, current scientific research, and lessons from popular culture about how to be happier. Among other things, she found that novelty and challenge are powerful sources of happiness; that money can help buy happiness, when spent wisely; that outer order contributes to inner calm; and that the very smallest of changes can make the biggest difference.
The phenomenal true story of the black female mathematicians at NASA whose calculations helped fuel some of America's greatest achievements in space.
Before John Glenn orbited the earth, or Neil Armstrong walked on the moon, a group of dedicated female mathematicians known as human computers used pencils, slide rules, and adding machines to calculate the numbers that would launch rockets, and astronauts, into space. Among these problem-solvers were a group of exceptionally talented African American women, some of the brightest minds of their generation. Originally relegated to teaching math in the South's segregated public schools, they were called into service during the labor shortages of World War II, when America's aeronautics industry was in dire need of anyone who had the right stuff. Suddenly, these overlooked math whizzes had a shot at jobs worthy of their skills, and they answered Uncle Sam's call, moving to Hampton, Virginia, and the fascinating, high-energy world of the Langley Memorial Aeronautical Laboratory. Even as Virginia's Jim Crow laws required them to be segregated from their white counterparts, the women of Langley's all-black West Computing group helped America achieve one of the things it desired most: a decisive victory over the Soviet Union in the Cold War, and complete domination of the heavens. Starting in World War II and moving through to the Cold War, the Civil Rights Movement, and the Space Race, Hidden Figures follows the interwoven accounts of Dorothy Vaughan, Mary Jackson, Katherine Johnson, and Christine Darden, four African American women who participated in some of NASAs greatest successes. It chronicles their careers over nearly three decades they faced challenges, forged alliances and used their intellect to change their own lives, and their country's future.
The diary as Anne Frank wrote it. At last, in a new translation, this definitive edition contains entries about Anne's burgeoning sexuality and confrontations with her mother that were cut from previous editions. Anne Frank's Diary of a Young Girl is among the most enduring documents of the 20th century. Since its publication in 1947, it has been a beloved and deeply admired monument to the indestructible nature of the human spirit, read by millions of people and translated into more than fifty-five languages. Doubleday, which published the first English translation of the diary in 1952, now offers a new translation that captures Anne's youthful spirit and restores the original material omitted by Anne's father, Otto — approximately thirty percent of the diary.  The elder Frank excised details about Anne's emerging sexuality, and about the often-stormy relations between Anne and her mother.
Anne Frank and her family, fleeing the horrors of Nazi occupation forces, hid in the back of an Amsterdam office building for two years. This is Anne's record of that time. She was thirteen when the family went into the "Secret Annex," and in these pages, she grows to be a young woman and proves to be an insightful observer of human nature as well. A timeless story discovered by each new generation, The Diary of a Young Girl stands without peer. For young readers and adults, it continues to bring to life this young woman, who for a time survived the worst horrors the modern world had seen — and who remained triumphantly and heartbreakingly human throughout her ordeal.
Unbroken by Laura Hillenbrand
In boyhood, Louis Zamperini was an incorrigible delinquent. As a teenager, he channeled his defiance into running, discovering a prodigious talent that had carried him to the Berlin Olympics. But when World War II began, the athlete became an airman, embarking on a journey that led to a doomed flight on a May afternoon in 1943. When his Army Air Forces bomber crashed into the Pacific Ocean, against all odds, Zamperini survived, adrift on a foundering life raft. Ahead of Zamperini lay thousands of miles of open ocean, leaping sharks, thirst and starvation, enemy aircraft, and, beyond, a trial even greater. Driven to the limits of endurance, Zamperini would answer desperation with ingenuity; suffering with hope, resolve, and humor; brutality with rebellion. His fate, whether triumph or tragedy, would be suspended on the fraying wire of his will.
Unbroken is an unforgettable testament to the resilience of the human mind, body, and spirit, brought vividly to life by Seabiscuit author Laura Hillenbrand.
In a profound work that pivots from the biggest questions about American history and ideals to the most intimate concerns of a father for his son, Ta-Nehisi Coates offers a powerful new framework for understanding our nation's history and current crisis. Americans have built an empire on the idea of "race," a falsehood that damages us all but falls most heavily on the bodies of black women and men — bodies exploited through slavery and segregation, and, today, threatened, locked up, and murdered out of all proportion. What is it like to inhabit a black body and find a way to live within it? And how can we all honestly reckon with this fraught history and free ourselves from its burden?
Between the World and Me is Ta-Nehisi Coates's attempt to answer these questions in a letter to his adolescent son. Coates shares with his son — and readers — the story of his awakening to the truth about his place in the world through a series of revelatory experiences, from Howard University to Civil War battlefields, from the South Side of Chicago to Paris, from his childhood home to the living rooms of mothers whose children's lives were taken as American plunder. Beautifully woven from personal narrative, reimagined history, and fresh, emotionally charged reportage, Between the World and Me clearly illuminates the past, bracingly confronts our present, and offers a transcendent vision for a way forward.
Wild by Cheryl Strayed
At 22, Cheryl Strayed thought she had lost everything. In the wake of her mother's death, her family scattered and her own marriage was soon destroyed. Four years later, with nothing more to lose, she made the most impulsive decision of her life. With no experience or training, driven only by blind will, she would hike more than a thousand miles of the Pacific Crest Trail from the Mojave Desert through California and Oregon to Washington State — and she would do it alone. Told with suspense and style, sparkling with warmth and humor, Wild powerfully captures the terrors and pleasures of one young woman forging ahead against all odds on a journey that maddened, strengthened, and ultimately healed her.
An instant New York Times bestseller, named a best book of the year by The New York Times Book Review, Amazon, and Entertainment Weekly, among others, this celebrated account of a young African-American man who escaped Newark, New Jersey, to attend Yale, but still faced the dangers of the streets when he returned is, "nuanced and shattering" (People) and "mesmeric" (The New York Times Book Review).
When author Jeff Hobbs arrived at Yale University, he became fast friends with the man who would be his college roommate for four years, Robert Peace. Robert's life was rough from the beginning in the crime-ridden streets of Newark in the 1980s, with his father in jail and his mother earning less than $15,000 a year. But Robert was a brilliant student, and it was supposed to get easier when he was accepted to Yale, where he studied molecular biochemistry and biophysics. But it didn't get easier. Robert carried with him the difficult dual nature of his existence, trying to fit in at Yale, and at home on breaks.
A compelling and honest portrait of Robert's relationships — with his struggling mother, with his incarcerated father, with his teachers and friends — The Short and Tragic Life of Robert Peace encompasses the most enduring conflicts in America: race, class, drugs, community, imprisonment, education, family, friendship, and love. It's about the collision of two fiercely insular worlds — the ivy-covered campus of Yale University and the slums of Newark, New Jersey, and the difficulty of going from one to the other and then back again. It's about trying to live a decent life in America. But most all this "fresh, compelling" (The Washington Post) story is about the tragic life of one singular brilliant young man. His end, a violent one, is heartbreaking and powerful and "a haunting American tragedy for our times" (Entertainment Weekly).
Here is a book as joyous and painful, as mysterious and memorable, as childhood itself. I Know Why the Caged Bird Sings captures the longing of lonely children, the brute insult of bigotry, and the wonder of words that can make the world right. Maya Angelou's debut memoir is a modern American classic beloved worldwide.
Sent by their mother to live with their devout, self-sufficient grandmother in a small Southern town, Maya and her brother, Bailey, endure the ache of abandonment and the prejudice of the local "powhitetrash." At eight years old and back at her mother's side in St. Louis, Maya is attacked by a man many times her age — and has to live with the consequences for a lifetime. Years later, in San Francisco, Maya learns that love for herself, the kindness of others, her own strong spirit, and the ideas of great authors ("I met and fell in love with William Shakespeare") will allow her to be free instead of imprisoned.
Poetic and powerful, I Know Why the Caged Bird Sings will touch hearts and change minds for as long as people read.
In Furiously Happy, #1 New York Times bestselling author Jenny Lawson explores her lifelong battle with mental illness. A hysterical, ridiculous book about crippling depression and anxiety? That sounds like a terrible idea.
But terrible ideas are what Jenny does best.
As Jenny says:
"Some people might think that being 'furiously happy' is just an excuse to be stupid and irresponsible and invite a herd of kangaroos over to your house without telling your husband first because you suspect he would say no since he's never particularly liked kangaroos. And that would be ridiculous because no one would invite a herd of kangaroos into their house. Two is the limit. I speak from personal experience. My husband says that none is the new limit. I say he should have been clearer about that before I rented all those kangaroos."
Lawson is beloved around the world for her inimitable humor and honesty, and in Furiously Happy, she is at her snort-inducing funniest. This is a book about embracing everything that makes us who we are — the beautiful and the flawed — and then using it to find joy in fantastic and outrageous ways. Because as Jenny's mom says, "Maybe 'crazy' isn't so bad after all." Sometimes crazy is just right.
Jennifer Weiner is many things: a bestselling author, a Twitter phenomenon, and an "unlikely feminist enforcer" (The New Yorker). She's also a mom, a daughter, and a sister; a former rower and current clumsy yogini; a wife, a friend, and a reality-TV devotee. In her first essay collection, she takes the raw stuff of her life and spins it into a collection of tales of modern-day womanhood as uproariously funny and moving as the best of Nora Ephron and Tina Fey. Born in Louisiana, raised in Connecticut, educated at Princeton, Jennifer spent years feeling like an outsider ("a Lane Bryant outtake in an Abercrombie & Fitch world") before finding her people in newsrooms, and her voice as a novelist, activist, and New York Times columnist.
No subject is off-limits in these intimate and honest stories: sex, weight, envy, money, her mother's coming out of the closet, her estranged father's death. From lonely adolescence to modern childbirth to hearing her six-year-old daughter say the f-word — fat — for the first time, Jen dives deep into the heart of female experience, with the wit and candor that have endeared her to readers all over the world.
Hilarious and moving, Hungry Heart is about yearning and fulfillment, loss and love, and a woman who searched for her place in the world, and found it as a storyteller.
From a former marine and Yale Law School graduate, a powerful account of growing up in a poor Rust Belt town that offers a broader, probing look at the struggles of America's white working class.
Hillbilly Elegy is a passionate and personal analysis of a culture in crisis — that of white working-class Americans. The decline of this group, a demographic of our country that has been slowly disintegrating over 40 years, has been reported on with growing frequency and alarm, but has never before been written about as searingly from the inside. J. D. Vance tells the true story of what a social, regional, and class decline feels like when you were born with it hung around your neck.
The Vance family story begins hopefully in postwar America. J. D.'s grandparents were "dirt poor and in love," and moved north from Kentucky's Appalachia region to Ohio in the hopes of escaping the dreadful poverty around them. They raised a middle-class family, and eventually their grandchild (the author) would graduate from Yale Law School, a conventional marker of their success in achieving generational upward mobility.
But as the family saga of Hillbilly Elegy plays out, we learn that this is only the short, superficial version. Vance's grandparents, aunt, uncle, sister, and, most of all, his mother, struggled profoundly with the demands of their new middle-class life, and were never able to fully escape the legacy of abuse, alcoholism, poverty, and trauma so characteristic of their part of America. Vance piercingly shows how he himself still carries around the demons of their chaotic family history.
A deeply moving memoir with its share of humor and vividly colorful figures, Hillbilly Elegy is the story of how upward mobility really feels. And it is an urgent and troubling meditation on the loss of the American dream for a large segment of this country.
The riveting true story of the women who launched America into space.
In the 1940s and 50s, when the newly minted Jet Propulsion Laboratory needed quick-thinking mathematicians to calculate velocities and plot trajectories, they didn't turn to male graduates. Rather, they recruited an elite group of young women who, with only pencil, paper, and mathematical prowess, transformed rocket design, helped bring about the first American satellites, and made the exploration of the solar system possible.
For the first time, Rise of the Rocket Girls tells the stories of these women — known as "human computers" — who broke the boundaries of both gender and science. Based on extensive research and interviews with all the living members of the team, Rise of the Rocket Girls offers a unique perspective on the role of women in science: both where we've been, and the far reaches of space to which we're heading.
On November 15, 1959, in the small town of Holcomb, Kansas, four members of the Clutter family were savagely murdered by blasts from a shotgun held a few inches from their faces. There was no apparent motive for the crime, and there were almost no clues.
As Truman Capote reconstructs the murder and the investigation that led to the capture, trial, and execution of the killers, he generates both mesmerizing suspense and astonishing empathy. In Cold Blood is a work that transcends its moment, yielding poignant insights into the nature of American violence.
In April 1992 a young man from a well-to-do family hitchhiked to Alaska and walked alone into the wilderness north of Mt. McKinley. His name was Christopher Johnson McCandless. He had given $25,000 in savings to charity, abandoned his car and most of his possessions, burned all the cash in his wallet, and invented a new life for himself. Four months later, his decomposed body was found by a moose hunter. How McCandless came to die is the unforgettable story of Into the Wild.
Immediately after graduating from college in 1991, McCandless had roamed through the West and Southwest on a vision quest like those made by his heroes Jack London and John Muir. In the Mojave Desert he abandoned his car, stripped it of its license plates, and burned all of his cash. He would give himself a new name, Alexander Supertramp, and, unencumbered by money and belongings, he would be free to wallow in the raw, unfiltered experiences that nature presented. Craving a blank spot on the map, McCandless simply threw the maps away. Leaving behind his desperate parents and sister, he vanished into the wild.
Jon Krakauer constructs a clarifying prism through which he reassembles the disquieting facts of McCandless's short life. Admitting an interest that borders on obsession, he searches for the clues to the dries and desires that propelled McCandless. Digging deeply, he takes an inherently compelling mystery and unravels the larger riddles it holds: the profound pull of the American wilderness on our imagination; the allure of high-risk activities to young men of a certain cast of mind; the complex, charged bond between fathers and sons.
When McCandless's innocent mistakes turn out to be irreversible and fatal, he becomes the stuff of tabloid headlines and is dismissed for his naiveté, pretensions, and hubris. He is said to have had a death wish, but wanting to die is a very different thing from being compelled to look over the edge. Krakauer brings McCandless's uncompromising pilgrimage out of the shadows, and the peril, adversity, and renunciation sought by this enigmatic young man are illuminated with a rare understanding — and not an ounce of sentimentality. Mesmerizing, heartbreaking, Into the Wild is a tour de force. The power and luminosity of Jon Krakauer's stoytelling blaze through every page.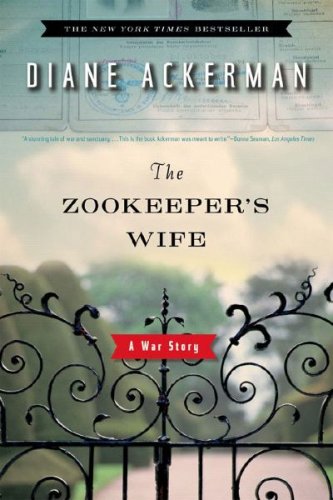 After their zoo was bombed, Polish zookeepers Jan and Antonina Żabiński managed to save over 300 people from the Nazis by hiding refugees in the empty animal cages. With animal names for these "guests," and human names for the animals, it's no wonder that the zoo's code name became "The House Under a Crazy Star." Bestselling naturalist and acclaimed storyteller Diane Ackerman combines extensive research and an exuberant writing style to recreate this fascinating, true-life story — sharing Antonina's life as "the zookeeper's wife," while examining the disturbing obsessions at the core of Nazism.
The Glass Castle is a remarkable memoir of resilience and redemption, and a revelatory look into a family at once deeply dysfunctional and uniquely vibrant. When sober, Jeannette's brilliant and charismatic father captured his children's imagination, teaching them physics, geology, and how to embrace life fearlessly. But when he drank, he was dishonest and destructive. Her mother was a free spirit who abhorred the idea of domesticity and didn't want the responsibility of raising a family.
The Walls children learned to take care of themselves. They fed, clothed, and protected one another, and eventually found their way to New York. Their parents followed them, choosing to be homeless even as their children prospered.
The Glass Castle is truly astonishing — a memoir permeated by the intense love of a peculiar but loyal family.
Her name was Henrietta Lacks, but scientists know her as HeLa. She was a poor black tobacco farmer whose cells — taken without her knowledge in 1951 — became one of the most important tools in medicine, vital for developing the polio vaccine, cloning, gene mapping, and more. Henrietta's cells have been bought and sold by the billions, yet she remains virtually unknown, and her family can't afford health insurance. This phenomenal New York Times bestseller tells a riveting story of the collision between ethics, race, and medicine; of scientific discovery and faith healing; and of a daughter consumed with questions about the mother she never knew.
Night by Elie Wiesel
Night is Elie Wiesel's masterpiece, a candid, horrific, and deeply poignant autobiographical account of his survival as a teenager in the Nazi death camps. This new translation by Marion Wiesel, Elie's wife and frequent translator, presents this seminal memoir in the language and spirit truest to the author's original intent. And in a substantive new preface, Elie reflects on the enduring importance of Night and his lifelong, passionate dedication to ensuring that the world never forgets man's capacity for inhumanity to man.
Night offers much more than a litany of the daily terrors, everyday perversions, and rampant sadism at Auschwitz and Buchenwald; it also eloquently addresses many of the philosophical as well as personal questions implicit in any serious consideration of what the Holocaust was, what it meant, and what its legacy is and will be.
What books would you add to the list? Share in the comments!
Comments