Do you love Stephen King to the point that you're literally counting down the days until his next book, The Outsider, hits stands next year? Don't worry, you're not alone. From sewer-dwelling clowns to killer Saint Bernard dogs, the monsters King has conjured up have tantalized our imaginations and scared us senseless for over 40 years. Check out these hilarious Stephen King memes that only true fans will appreciate.
Follow Stephen King on BookBub
1. He's the Master of Horror for a reason.
 2. Sure, you have other fandoms.
3. But King will forever be your favorite.
4. Even the best writers could still learn a thing or two from him.
5. You love meeting other fans.
6. You become instant best friends.
7. That special feeling you get when you see his latest book for the first time.
8. Or discover a book you've never read before.
9. You're completely obsessed with book and adaptation theories.
10. And sometimes your life seems eerily similar to one of his plots.
11. When people judge King's work by the TV and movie adaptations, you're just like…
12. Non-readers might think you come off a little intense.
13. They just don't understand what it's like to be a Constant Reader.
14. If you met King in real life, there's only one thing you'd want to say:
15. Until then, you'll just keep reading.
16. Or rather, float on.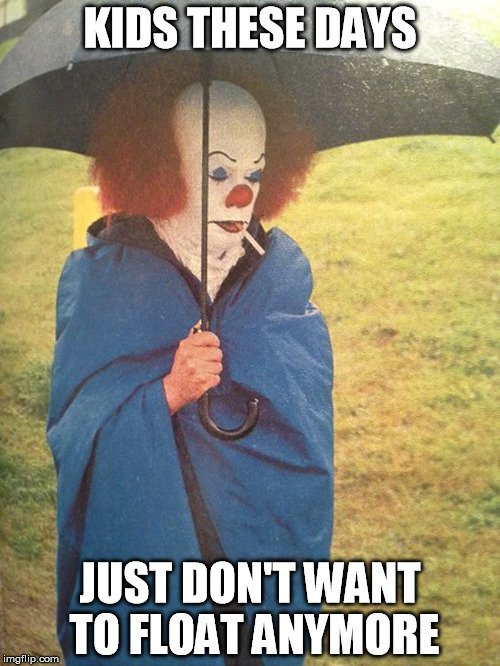 Which of these Stephen King memes made you laugh? Tell us in the comments!
Comments