It's time, E L James fans! The holiday season is about to get a little steamier with the release of a new Fifty Shades book. Darker: Fifty Shades Darker as Told By Christian hits shelves on November 28, and we've got the scoop on what fans can expect from the latest installment in the Fifty Shades franchise. Take a look below for details about what you should know about the new novel!
Like her 2015 novel, Grey: Fifty Shades of Grey as Told by Christian, Darker will be told from our favorite dominant's perspective. We'll get to hear about the events in the second novel told from Christian Grey's perspective, including how he won Ana back, as well as his near-fatal helicopter crash. We can never get enough of the elusive Christian and Darker takes us deeper into everyone's favorite book boyfriend.
2. Darker promises to be even more intense than Fifty Shades Darker.
Here's the description of Darker from the publisher's website:
"Their scorching, sensual affair ended in heartbreak and recrimination, but Christian Grey cannot get Anastasia Steele out of his mind, or his blood. Determined to win her back, he tries to suppress his darkest desires and his need for complete control, and to love Ana on her own terms.

But the horrors of his childhood still haunt him, and Ana's scheming boss, Jack Hyde, clearly wants her for himself. Can Christian's confidant and therapist, Dr. Flynn, help him face down his demons? Or will the possessiveness of Elena, his seducer, and the deranged devotion of Leila, his former submissive, drag Christian down into the past?"
3. James calls Darker a "journey of discovery."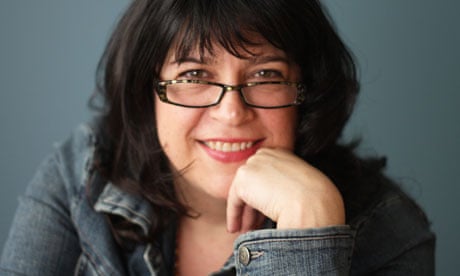 As revealed in Grey, Christian is an even more complex character than readers initially realized. "The inside of Christian Grey's head is a fascinating place to be," James said in a statement. "[I]n Darker we go deeper into his most painful memories and the encounters that made him the damaged, demanding man Ana falls in love with."
4. Even though the story is familiar, Darker promises surprises for fans.
Anne Messitte, publisher of Vintage Books, has said that Darker is "full of surprises" and "readers are going to see a darker and more haunted version of Christian's character."
5. With Grey and Darker, we're hopeful a new version of Freed will be next!
With two new books out, it's likely that James intends to give fans a full trilogy told by Christian Grey. However, if her publishing schedule remains consistent, we likely won't see the conclusion of the trilogy until sometime in 2019. In the meantime, the film adaptation of Fifty Shades Freed hits theaters in February 2018.
Do you plan to read the new Fifty Shades book? Share in the comments!
Comments