Sue Grafton's Z novel was meant to be the final book in her bestselling "alphabet" mystery series, but what would come next for the author was still unclear — even to her. In August 2017, the New York Post asked Grafton what would come next after Kinsey Millhone. "I don't have a clue as to what I'll do after Z Is for Zero!" Grafton said with a laugh. "I don't want to box myself in again. Don't care, don't want to know. I want to be surprised."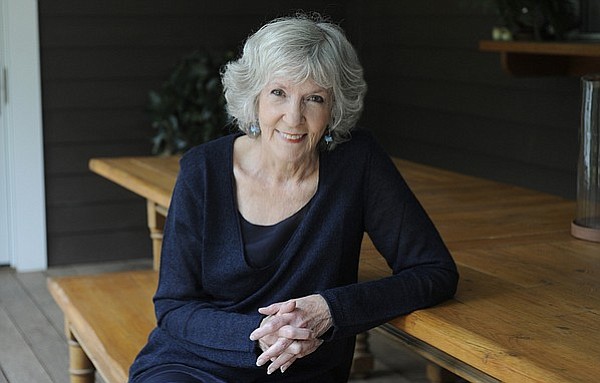 Sue Grafton's death in December 2017 rocked the literary world and ended the speculation of what one of mystery fiction's most beloved authors would write when she finished that last book in her the Kinsey Millhone Alphabet series. Unfortunately for readers, Grafton died before she could finish the series that had become her life's work.
For three and a half decades, Grafton penned mysteries featuring her tough and quirky private investigator Kinsey Millhone. A Is for Alibi debuted in 1982 and Y Is for Yesterday, the last book Grafton had written, was released in August 2017. Z Is for Zero was to complete the series and was listed on Grafton's website with a 2019 publication date.
"She was adamant that her books would never be turned into movies or TV shows," her daughter Jamie Clark wrote in her mother's death announcement, "and in that same vein, she would never allow a ghost writer to write in her name. Because of all of those things, and out of the deep abiding love and respect for our dear sweet Sue, as far as we in the family are concerned, the alphabet now ends at Y."
According to her husband, Steven F. Humphrey, Grafton's two-year battle with cancer prevented progress on the final book in the series. "She always said that last book would be Z Is for Zero," he said. "She'd been saying that for 30 years."
A member of her UK publishing team said in a statement:
"It is so very sad to realize that her final masterpiece, Z Is for Zero, will be denied us, that Kinsey's final sign-off will remain unknown, but much as it is a life cruelly interrupted it is all the more one to celebrate and cherish."
While she had long known the title, Grafton didn't know how she was going to end the series. "I don't plan these books in advance; I don't outline," Grafton told the Seattle Times in August while promoting Y Is for Yesterday. "My job is to stay out of (Kinsey's) way and let her do exactly what she feels like doing, within reason."
It appears that Sue Grafton's Z Is for Zero will remain an unwritten mystery and Kinsey Millhone's adventures have concluded with Y Is for Yesterday.
What was your favorite Sue Grafton novel? Let us know in the comments.
Comments