Sometimes we all need a good cry, and that's where books come in. From heartbreakingly beautiful memoirs to thought-provoking fictional stories of characters overcoming immense obstacles or falling in and out of love, many of the most powerful books we've ever read have also hit us right in the gut, causing us to dissolve in a puddle of tears. Here are a list of some of the best, most tear-inducing fiction and nonfiction books that make you cry every single time. Publishers' descriptions included below.
Streetwise George and his big, childlike friend Lennie are drifters, searching for work in the fields and valleys of California. They have nothing except the clothes on their back, and a hope that one day they'll find a place of their own and live the American dream. But dreams come at a price. Gentle giant Lennie doesn't know his own strength, and when they find work at a ranch he gets into trouble with the boss's daughter-in-law. Trouble so bad that even his protector George may not be able to save him…
Contains an introduction by David Wyatt, as well as suggestions for further reading of acclaimed criticisms and references.
Pecola Breedlove, a young black girl, prays every day for beauty. Mocked by other children for the dark skin, curly hair, and brown eyes that set her apart, she yearns for normalcy, for the blond hair and blue eyes that she believes will allow her to finally fit in.Yet as her dream grows more fervent, her life slowly starts to disintegrate in the face of adversity and strife. A powerful examination of our obsession with beauty and conformity, Toni Morrison's virtuosic first novel asks powerful questions about race, class, and gender with the subtlety and grace that have always characterized her writing.
Harper Lee's Pulitzer prize-winning masterwork of honor and injustice in the deep south—and the heroism of one man in the face of blind and violent hatred, available now for the first time as an e-book. One of the best-loved stories of all time, To Kill a Mockingbird has been translated into more than forty languages, sold more than thirty million copies worldwide, served as the basis for an enormously popular motion picture, and was voted one of the best novels of the twentieth century by librarians across the country. A gripping, heart-wrenching, and wholly remarkable tale of coming-of-age in a South poisoned by virulent prejudice, it views a world of great beauty and savage inequities through the eyes of a young girl, as her father-a crusading local lawyer-risks everything to defend a black man unjustly accused of a terrible crime.
The unforgettable, heartbreaking story of the unlikely friendship between a wealthy boy and the son of his father's servant, The Kite Runner is a beautifully crafted novel set in a country that is in the process of being destroyed. It is about the power of reading, the price of betrayal, and the possibility of redemption; and an exploration of the power of fathers over sons — their love, their sacrifices, their lies.
A sweeping story of family, love, and friendship told against the devastating backdrop of the history of Afghanistan over the last thirty years, The Kite Runner is an unusual and powerful novel that has become a beloved, one-of-a-kind classic.
New York Times bestselling author Jodi Picoult is widely acclaimed for her keen insights into the hearts and minds of real people. Now she tells the emotionally riveting story of a family torn apart by conflicting needs and a passionate love that triumphs over human weakness.
Anna is not sick, but she might as well be. By age 13, she has undergone countless surgeries, transfusions, and shots so that her older sister, Kate, can somehow fight the leukemia that has plagued her since childhood.
The product of preimplantation genetic diagnosis, Anna was conceived as a bone marrow match for Kate — a life and a role that she has never challenged… until now. Like most teenagers, Anna is beginning to question who she truly is. But unlike most teenagers, she has always been defined in terms of her sister — and so Anna makes a decision that for most would be unthinkable, a decision that will tear her family apart and have perhaps fatal consequences for the sister she loves.
Despite the tumor-shrinking medical miracle that has bought her a few years, Hazel has never been anything but terminal, her final chapter inscribed upon diagnosis. But when a gorgeous plot twist named Augustus Waters suddenly appears at Cancer Kid Support Group, Hazel's story is about to be completely rewritten. Insightful, bold, irreverent, and raw, The Fault in Our Stars brilliantly explores the funny, thrilling, and tragic business of being alive and in love.
Brace yourself for the most astonishing, challenging, upsetting, and profoundly moving book in many a season. An epic about love and friendship in the twenty-first century that goes into some of the darkest places fiction has ever traveled and yet somehow improbably breaks through into the light. Truly an amazement — and a great gift for its readers.
When four classmates from a small Massachusetts college move to New York to make their way, they're broke, adrift, and buoyed only by their friendship and ambition. There is kind, handsome Willem, an aspiring actor; JB, a quick-witted, sometimes cruel Brooklyn-born painter seeking entry to the art world; Malcolm, a frustrated architect at a prominent firm; and withdrawn, brilliant, enigmatic Jude, who serves as their center of gravity. Over the decades, their relationships deepen and darken, tinged by addiction, success, and pride. Yet their greatest challenge, each comes to realize, is Jude himself, by midlife a terrifyingly talented litigator yet an increasingly broken man, his mind and body scarred by an unspeakable childhood, and haunted by what he fears is a degree of trauma that he'll not only be unable to overcome — but that will define his life forever.
In rich and resplendent prose, Yanagihara has fashioned a tragic and transcendent hymn to brotherly love, a masterful depiction of heartbreak, and a dark examination of the tyranny of memory and the limits of human endurance.
You may have heard this woman's name for years and never managed to have the time to discover her work. Spanish authors have always known exactly how to incorporate the magic of life and death into great works of literature. This is a stellar example of doing just that. In one of the most important and beloved Latin American works of the 20th century, Isabel Allende weaves a luminous tapestry of three generations of the Trueba family, revealing both triumphs and tragedies. Here is patriarch Esteban, whose wild desires and political machinations are tempered only by his love for his ethereal wife, Clara, a woman touched by an otherworldly hand. Their daughter, Blanca, whose forbidden love for a man Esteban has deemed unworthy infuriates her father, yet will produce his greatest joy: his granddaughter Alba, a beautiful, ambitious girl who will lead the family and their country into a revolutionary future. The House of the Spirits is an enthralling saga that spans decades and lives, twining the personal and the political into an epic novel of love, magic, and fate. It's a novel that will stay with you for the rest of your life, and that's a very good thing.
Standing on the fringes of life offers a unique perspective. But there comes a time to see what it looks like from the dance floor. This haunting novel about the dilemma of passivity vs. passion has become a modern classic.
The Perks of Being a Wallflower is the story of what it's like to grow up in high school. More intimate than a diary, Charlie's letters are singular and unique, hilarious and devastating. We may not know where he lives or to whom he is writing. All we know is the world he shares. Caught between trying to live his life and trying to run from it puts him on a strange course through uncharted territory. The world of first dates and mixed tapes, family dramas and new friends. The world of sex, drugs, and music — when all one requires to feel infinite is that perfect song on that perfect drive.
Through Charlie, Stephen Chbosky has created a deeply affecting story, a powerful novel that will spirit you back to those wild and poignant roller coaster days known as growing up.
Room by Emma Donoghue
To five-year-old Jack, Room is the world… It's where he was born, and now where he and his Ma eat and sleep and play and learn. Room is home to Jack, but to Ma, it's the prison where she has been held for seven years. Through her fierce love for her son, she has created a life for him in this 11-by-11-foot space. But with Jack's curiosity building alongside her own desperation, she knows that Room cannot contain either much longer. Room is the story of unconquerable love in harrowing circumstances, and of the bond between a mother and her child.
Louisa Clark is an ordinary girl living an exceedingly ordinary life — steady boyfriend, close family — who has barely been farther afield than their tiny village. She takes a badly needed job working for ex–Master of the Universe Will Traynor, who is wheelchair bound after an accident. Will has always lived a huge life — big deals, extreme sports, worldwide travel — and now he's pretty sure he cannot live the way he is.
Will is acerbic, moody, bossy — but Lou refuses to treat him with kid gloves, and soon his happiness means more to her than she expected. When she learns that Will has shocking plans of his own, she sets out to show him that life is still worth living.
Atonement spans decades and is about many things, but at its center is a vivid description of life as a wartime nurse in London. The central character, Briony, must come of age quickly when confronted with desperate, dying young men. The descriptions are both brutal and tender and essential to her story.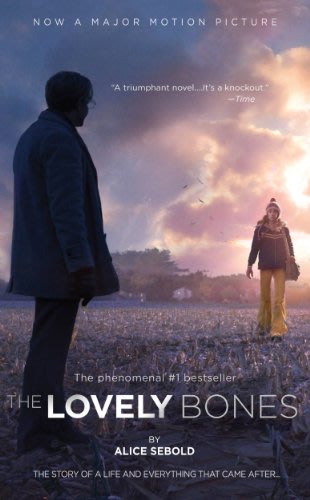 Once in a generation, a novel comes along that taps a vein of universal human experience, resonating with readers of all ages. The Lovely Bones is such a book — a phenomenal #1 bestseller celebrated at once for its narrative artistry, its luminous clarity of emotion, and its astonishing power to lay claim to the hearts of millions of readers around the world.
"My name was Salmon, like the fish; first name, Susie. I was fourteen when I was murdered on December 6, 1973."
So begins the story of Susie Salmon, who is adjusting to her new home in heaven, a place that is not at all what she expected, even as she is watching life on earth continue without her – her friends trading rumors about her disappearance, her killer trying to cover his tracks, her grief-stricken family unraveling.
Out of unspeakable tragedy and loss, The Lovely Bones succeeds, miraculously, in building a tale filled with hope, humor, suspense, even joy.
Wild by Cheryl Strayed
At twenty-two, Cheryl Strayed thought she had lost everything. In the wake of her mother's death, her family scattered and her own marriage was soon destroyed. Four years later, with nothing more to lose, she made the most impulsive decision of her life. With no experience or training, driven only by blind will, she would hike more than a thousand miles of the Pacific Crest Trail from the Mojave Desert through California and Oregon to Washington State — and she would do it alone. Told with suspense and style, sparkling with warmth and humor, "Wild" powerfully captures the terrors and pleasures of one young woman forging ahead against all odds on a journey that maddened, strengthened, and ultimately healed her.
The Glass Castle is a remarkable memoir of resilience and redemption, and a revelatory look into a family at once deeply dysfunctional and uniquely vibrant. When sober, Jeannette's brilliant and charismatic father captured his children's imagination, teaching them physics, geology, and how to embrace life fearlessly. But when he drank, he was dishonest and destructive. Her mother was a free spirit who abhorred the idea of domesticity and didn't want the responsibility of raising a family.
The Walls children learned to take care of themselves. They fed, clothed, and protected one another, and eventually found their way to New York. Their parents followed them, choosing to be homeless even as their children prospered.
The Glass Castle is truly astonishing — a memoir permeated by the intense love of a peculiar but loyal family.
The dazzling, prizewinning, wickedly funny tale of Mary Karr's hardscrabble Texas childhood — the book that sparked a renaissance in memoir.
When it was published in 1995, Mary Karr's The Liars' Club took the world by storm and raised the art of the memoir to an entirely new level, as well as bringing about a dramatic revival of the form. Karr's comic childhood in an east Texas oil town brings us characters as darkly hilarious as any of J. D. Salinger's — a hard-drinking daddy, a sister who can talk down the sheriff at twelve, and an oft-married mother whose accumulated secrets threaten to destroy them all. Now with a new introduction that discusses her memoir's impact on her family, this unsentimental and profoundly moving account of an apocalyptic childhood is as "funny, lively, and un-put-downable" (USA Today) today as it ever was.
"When I look back on my childhood I wonder how I managed to survive at all. It was, of course, a miserable childhood: the happy childhood is hardly worth your while. Worse than the ordinary miserable childhood is the miserable Irish childhood, and worse yet is the miserable Irish Catholic childhood."
So begins the luminous memoir of Frank McCourt, born in Depression-era Brooklyn to recent Irish immigrants and raised in the slums of Limerick, Ireland. Frank's mother, Angela, has no money to feed the children since Frank's father, Malachy, rarely works, and when he does he drinks his wages. Yet Malachy — exasperating, irresponsible and beguiling– does nurture in Frank an appetite for the one thing he can provide: a story. Frank lives for his father's tales of Cuchulain, who saved Ireland, and of the Angel on the Seventh Step, who brings his mother babies. Perhaps it is story that accounts for Frank's survival. Wearing rags for diapers, begging a pig's head for Christmas dinner and gathering coal from the roadside to light a fire, Frank endures poverty, near-starvation and the casual cruelty of relatives and neighbors — yet lives to tell his tale with eloquence, exuberance and remarkable forgiveness. Angela's Ashes, imbued on every page with Frank McCourt's astounding humor and compassion, is a glorious book that bears all the marks of a classic.
The critically acclaimed, bestselling novel from Gayle Forman, author of Where She Went, Just One Day, and Just One Year. In the blink of an eye everything changes. Seventeen year-old Mia has no memory of the accident; she can only recall what happened afterwards, watching her own damaged body being taken from the wreck. Little by little she struggles to put together the pieces- to figure out what she has lost, what she has left, and the very difficult choice she must make. Heartwrenchingly beautiful, this will change the way you look at life, love, and family. Now a major motion picture starring Chloe Grace Moretz, Mia's story will stay with you for a long, long time.
It is 1939. Nazi Germany. The country is holding its breath. Death has never been busier, and will become busier still.
Liesel Meminger is a foster girl living outside of Munich, who scratches out a meager existence for herself by stealing when she encounters something she can't resist — books. With the help of her accordion-playing foster father, she learns to read and shares her stolen books with her neighbors during bombing raids as well as with the Jewish man hidden in her basement.
In superbly crafted writing that burns with intensity, award-winning author Markus Zusak, author of I Am the Messenger, has given us one of the most enduring stories of our time.
At the age of 36, on the verge of completing a decade's worth of training as a neurosurgeon, Paul Kalanithi was diagnosed with stage IV lung cancer. One day he was a doctor treating the dying, and the next he was a patient struggling to live. And just like that, the future he and his wife had imagined evaporated. When Breath Becomes Air chronicles Kalanithi's transformation from a naïve medical student "possessed," as he wrote, "by the question of what, given that all organisms die, makes a virtuous and meaningful life" into a neurosurgeon at Stanford working in the brain, the most critical place for human identity, and finally into a patient and new father confronting his own mortality.
What makes life worth living in the face of death? What do you do when the future, no longer a ladder toward your goals in life, flattens out into a perpetual present? What does it mean to have a child, to nurture a new life as another fades away? These are some of the questions Kalanithi wrestles with in this profoundly moving, exquisitely observed memoir.
Paul Kalanithi died in March 2015, while working on this book, yet his words live on as a guide and a gift to us all. "I began to realize that coming face to face with my own mortality, in a sense, had changed nothing and everything," he wrote. "Seven words from Samuel Beckett began to repeat in my head: 'I can't go on. I'll go on.'" When Breath Becomes Air is an unforgettable, life-affirming reflection on the challenge of facing death and on the relationship between doctor and patient, from a brilliant writer who became both.
The beloved, classic story of a mentally disabled man whose experimental quest for intelligence mirrors that of Algernon, an extraordinary lab mouse.
Enzo knows he is different from other dogs: a philosopher with a nearly human soul (and an obsession with opposable thumbs), he has educated himself by watching television extensively, and by listening very closely to the words of his master, Denny Swift, an up-and-coming race car driver.
Through Denny, Enzo has gained tremendous insight into the human condition, and he sees that life, like racing, isn't simply about going fast. Using the techniques needed on the race track, one can successfully navigate all of life's ordeals.
On the eve of his death, Enzo takes stock of his life, recalling all that he and his family have been through: the sacrifices Denny has made to succeed professionally; the unexpected loss of Eve, Denny's wife; the three-year battle over their daughter, Zoë, whose maternal grandparents pulled every string to gain custody. In the end, despite what he sees as his own limitations, Enzo comes through heroically to preserve the Swift family, holding in his heart the dream that Denny will become a racing champion with Zoë at his side. Having learned what it takes to be a compassionate and successful person, the wise canine can barely wait until his next lifetime, when he is sure he will return as a man.
A heart-wrenching but deeply funny and ultimately uplifting story of family, love, loyalty, and hope, The Art of Racing in the Rain is a beautifully crafted and captivating look at the wonders and absurdities of human life… as only a dog could tell it.
Maybe it was a grandparent, or a teacher, or a colleague. Someone older, patient and wise, who understood you when you were young and searching, helped you see the world as a more profound place, gave you sound advice to help you make your way through it.
For Mitch Albom, that person was Morrie Schwartz, his college professor from nearly twenty years ago.
Maybe, like Mitch, you lost track of this mentor as you made your way, and the insights faded, and the world seemed colder. Wouldn't you like to see that person again, ask the bigger questions that still haunt you, receive wisdom for your busy life today the way you once did when you were younger?
Mitch Albom had that second chance. He rediscovered Morrie in the last months of the older man's life. Knowing he was dying, Morrie visited with Mitch in his study every Tuesday, just as they used to back in college. Their rekindled relationship turned into one final "class": lessons in how to live.
Tuesdays with Morrie is a magical chronicle of their time together, through which Mitch shares Morrie's lasting gift with the world.
This novel is otherwise known as "That Book that Was on Every Woman's Bedside Table in 1992." In addition to making readers sob uncontrollably over the story of a lonely farm wife, an itinerant photographer, and their tender yet passionate love that could never be, The Bridges of Madison County highlighted something about the Midwest that many people don't realize: It's really pretty! There are hills (yes, hills), wide-open spaces, forests, fierce rock formations, fiery sunsets, rivers, and, yes, covered bridges. I sincerely hope that the Iowa Tourism Office sent Robert James Waller a fruit basket after they read this book.
Winner of the Pulitzer Prize and the National Book Award, this novel about a resilient and courageous woman has become a Broadway show and a cultural phenomenon.
Celie has grown up poor in rural Georgia, despised by the society around her and abused by her own family. She strives to protect her sister, Nettie, from a similar fate, and while Nettie escapes to a new life as a missionary in Africa, Celie is left behind without her best friend and confidante, married off to an older suitor, and sentenced to a life alone with a harsh and brutal husband.
In an attempt to transcend a life that often seems too much to bear, Celie begins writing letters directly to God. The letters, spanning 20 years, record a journey of self-discovery and empowerment guided by the light of a few strong women. She meets Shug Avery, her husband's mistress and a jazz singer with a zest for life, and her stepson's wife, Sophia, who challenges her to fight for independence. And though the many letters from Celie's sister are hidden by her husband, Nettie's unwavering support will prove to be the most breathtaking of all.
Combining the emotional depth of The Art of Racing in the Rain with the magical spirit of Life of Pi, Lily and the Octopus is an epic adventure of the heart.
When you sit down with Lily and the Octopus, you will be taken on an unforgettable ride.
The magic of this novel is in the read, and we don't want to spoil it by giving away too many details.
We can tell you that this is a story about that special someone: The one you trust, the one you can't live without.
For Ted Flask, that someone special is his aging companion Lily, who happens to be a dog.
Lily and the Octopus reminds us how it feels to love fiercely, how difficult it can be to let go, and how the fight for those we love is the greatest fight of all.
Remember the last book you told someone they had to read?
Lily and the Octopus is the next one.
After four harrowing years on the Western Front, Tom Sherbourne returns to Australia and takes a job as the lighthouse keeper on Janus Rock, nearly half a day's journey from the coast. To this isolated island, where the supply boat comes once a season, Tom brings a young, bold, and loving wife, Isabel. Years later, after two miscarriages and one stillbirth, the grieving Isabel hears a baby's cries on the wind. A boat has washed up onshore carrying a dead man and a living baby.
Tom, who keeps meticulous records and whose moral principles have withstood a horrific war, wants to report the man and infant immediately. But Isabel insists the baby is a "gift from God," and against Tom's judgment, they claim her as their own and name her Lucy. When she is two, Tom and Isabel return to the mainland and are reminded that there are other people in the world. Their choice has devastated one of them.
A most untraditional love story, this is the celebrated tale of Henry DeTamble, a dashing, adventuresome librarian who inadvertently travels through time, and Clare Abshire, an artist whose life takes a natural sequential course. Henry and Clare's passionate affair endures across a sea of time and captures them in an impossibly romantic trap that tests the strength of fate and basks in the bonds of love.
Every so often a love story so captures our hearts that it becomes more than a story-it becomes an experience to remember forever. The Notebook is such a book. It is a celebration of how passion can be ageless and timeless, a tale that moves us to laughter and tears and makes us believe in true love all over again…
At 31, Noah Calhoun, back in coastal North Carolina after World War II, is haunted by images of the girl he lost more than a decade earlier. At 29, socialite Allie Nelson is about to marry a wealthy lawyer, but she cannot stop thinking about the boy who long ago stole her heart. Thus begins the story of a love so enduring and deep it can turn tragedy into triumph, and may even have the power to create a miracle…
In one of the most memorable novels of recent years, Kazuo Ishiguro imagines the lives of a group of students growing up in a darkly skewered version of contemporary England. Narrated by Kathy, now 31, Never Let Me Go hauntingly dramatizes her attempts to come to terms with her childhood at the seemingly idyllic Hailsham School, and with the fate that has always awaited her and her closest friends in the wider world. A story of love, friendship and memory, Never Let Me Go is charged throughout with a sense of the fragility of life.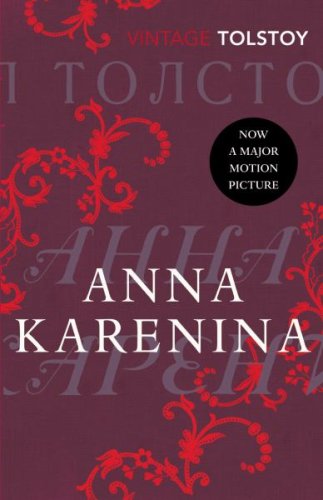 Anna Karenina is a novel of unparalleled richness and complexity, set against the backdrop of Russian high society. Tolstoy charts the course of the doomed love affair between Anna, a beautiful married woman, and Count Vronsky, a wealthy army officer who pursues Anna after becoming infatuated with her at a ball. Although she initially resists his charms Anna eventually succumbs, falling passionately in love and setting in motion a chain of events that lead to her downfall. In this extraordinary novel Tolstoy seamlessly weaves together the lives of dozens of characters, while evoking a love so strong that those who experience it are prepared to die for it.
An international bestseller and the basis for a hugely successful film, Ken Kesey's One Flew Over the Cuckoo's Nest was one of the defining works of the 1960s.
A mordant, wickedly subversive parable set in a mental ward, the novel chronicles the head-on collision between its hell-raising, life-affirming hero Randle Patrick McMurphy and the totalitarian rule of Big Nurse. McMurphy swaggers into the mental ward like a blast of fresh air and turns the place upside down, starting a gambling operation, smuggling in wine and women, and egging on the other patients to join him in open rebellion. But McMurphy's revolution against Big Nurse and everything she stands for quickly turns from sport to a fierce power struggle with shattering results.
With One Flew Over the Cuckoo's Nest, Kesey created a work without precedent in American literature, a novel at once comic and tragic that probes the nature of madness and sanity, authority and vitality. Greeted by unanimous acclaim when it was first published, the book has become and enduring favorite of readers.
From the award-winning author, a stunning collection that celebrates the haunting, impossible power of love.
On a beach in the Dominican Republic, a doomed relationship flounders. In a New Jersey laundry room, a woman does her lover's washing and thinks about his wife. In Boston, a man buys his love child, his only son, a first baseball bat and glove. At the heart of these stories is the irrepressible, irresistible Yunior, a young hardhead whose longing for love is equaled only by his recklessness — and by the extraordinary women he loves and loses.
In prose that is endlessly energetic, inventive, tender, and funny, these stories lay bare the infinite longing and inevitable weakness of the human heart. They remind us that passion always triumphs over experience, and that "the half-life of love is forever."
This stunning and elegiac novel by the author of the internationally acclaimed Wind-Up Bird Chronicle has sold over 4 million copies in Japan and is now available to American audiences for the first time.  It is sure to be a literary event.
Toru, a quiet and preternaturally serious young college student in Tokyo, is devoted to Naoko, a beautiful and introspective young woman, but their mutual passion is marked by the tragic death of their best friend years before.  Toru begins to adapt to campus life and the loneliness and isolation he faces there, but Naoko finds the pressures and responsibilities of life unbearable.  As she retreats further into her own world, Toru finds himself reaching out to others and drawn to a fiercely independent and sexually liberated young woman.
A poignant story of one college student's romantic coming-of-age, Norwegian Wood takes us to that distant place of a young man's first, hopeless, and heroic love.
The publication of Dorothy Allison's Bastard Out of Carolina was a landmark event. The novel's profound portrait of family dynamics in the rural South won the author a National Book Award nomination and launched her into the literary spotlight. Critics have likened Allison to William Faulkner, Flannery O'Connor, and Harper Lee, naming her the first writer of her generation to dramatize the lives and language of poor whites in the South. Since its appearance, the novel has inspired an award-winning film and has been banned from libraries and classrooms, championed by fans, and defended by critics.
Greenville County, South Carolina, is a wild, lush place that is home to the Boatwright family-a tight-knit clan of rough-hewn, hard- drinking men who shoot up each other's trucks, and indomitable women who get married young and age too quickly. At the heart of this story is Ruth Anne Boatwright, known simply as Bone, a bastard child who observes the world around her with a mercilessly keen perspective. When her stepfather Daddy Glen, "cold as death, mean as a snake," becomes increasingly more vicious toward her, Bone finds herself caught in a family triangle that tests the loyalty of her mother, Anney-and leads to a final, harrowing encounter from which there can be no turning back.
Clay Jensen returns home from school to find a strange package with his name on it lying on his porch. Inside he discovers several cassette tapes recorded by Hannah Baker — his classmate and crush — who committed suicide two weeks earlier. Hannah's voice tells him that there are 13 reasons why she decided to end her life. Clay is one of them. If he listens, he'll find out why.
Clay spends the night crisscrossing his town with Hannah as his guide. He becomes a firsthand witness to Hannah's pain, and as he follows Hannah's recorded words throughout his town, what he discovers changes his life forever.
Wonder by R.J. Palacio
August Pullman is just like any other 10-year-old boy. Except for his face. Born with Treacher Collins Syndrome, a rare medical condition that causes facial deformity, August has lived his life being stared at, laughed at, and ridiculed. To shield him from the outside world, his parents have home-schooled him his entire life, but for his fifth grade year, they have decided to send him to a private school. Auggie befriends several of his classmates despite his fears, and at the graduation ceremony at the end of the year is awarded the Henry Ward Beecher Medal. Auggie's time at the school is a formative experience for many others as well, including his peers, the faculty, and his family. Palacio provides the perspectives of all of these characters and more to show the myriad ways Auggie's appearance at the school has affected him — and those around him. This New York Timesbestselling novel has been called one of the best children's books of 2013 and won several awards upon its publication.
The Road by Cormac McCarthy
The searing, postapocalyptic novel destined to become Cormac McCarthy's masterpiece.
A father and his son walk alone through burned America. Nothing moves in the ravaged landscape save the ash on the wind. It is cold enough to crack stones, and when the snow falls it is gray. The sky is dark. Their destination is the coast, although they don't know what, if anything, awaits them there. They have nothing; just a pistol to defend themselves against the lawless bands that stalk the road, the clothes they are wearing, a cart of scavenged food — and each other.
The Road is the profoundly moving story of a journey. It boldly imagines a future in which no hope remains, but in which the father and his son, "each the other's world entire," are sustained by love. Awesome in the totality of its vision, it is an unflinching meditation on the worst and the best that we are capable of: ultimate destructiveness, desperate tenacity, and the tenderness that keeps two people alive in the face of total devastation.
No one ever said life was easy. But Ponyboy is pretty sure that he's got things figured out. He knows that he can count on his brothers, Darry and Sodapop. And he knows that he can count on his friends — true friends who would do anything for him, like Johnny and Two-Bit. But not on much else besides trouble with the Socs, a vicious gang of rich kids whose idea of a good time is beating up on "greasers" like Ponyboy. At least he knows what to expect — until the night someone takes things too far.
The Outsiders is a dramatic and enduring work of fiction that laid the groundwork for the YA genre. S.E. Hinton's classic story of a boy who finds himself on the outskirts of regular society remains as powerful today as it was the day it was first published.
The Giver, the 1994 Newbery Medal winner, has become one of the most influential novels of our time. The haunting story centers on 12-year-old Jonas, who lives in a seemingly ideal, if colorless, world of conformity and contentment. Not until he is given his life assignment as the Receiver of Memory does he begin to understand the dark, complex secrets behind his fragile community.
Night by Elie Wiesel
Night is Elie Wiesel's masterpiece, a candid, horrific, and deeply poignant autobiographical account of his survival as a teenager in the Nazi death camps. This new translation by Marion Wiesel, Elie's wife and frequent translator, presents this seminal memoir in the language and spirit truest to the author's original intent. And in a substantive new preface, Elie reflects on the enduring importance of Night and his lifelong, passionate dedication to ensuring that the world never forgets man's capacity for inhumanity to man.
Night offers much more than a litany of the daily terrors, everyday perversions, and rampant sadism at Auschwitz and Buchenwald; it also eloquently addresses many of the philosophical as well as personal questions implicit in any serious consideration of what the Holocaust was, what it meant, and what its legacy is and will be.
What books would you add to the list? Tell us in the comments!
Comments