The acclaimed classic A Wrinkle in Time by Madeleine L'Engle has delighted readers of all ages since its publication in 1962. Even though this timeless, genre-bending tale might seem like a familiar favorite to some, its upcoming adaptation to the big screen is about to give a whole new generation a reason to fall in love with the Time Quintet. Here are some of the most incredible A Wrinkle in Time facts you probably didn't know, and that you'll definitely want to brush up on before checking out the adaptation (arriving in theaters on March 9).
1. L'Engle almost gave up writing on her 40th birthday.
She's considered one of the most successful and innovative authors of her time, which makes it hard to believe that L'Engle actually considered giving up writing on her 40th birthday. At the time, the Smith College alum was living with her family in a 200-year-old farmhouse in Goshen, Connecticut, and managing a general store while pitching stories. After receiving another rejection, she seriously considered covering her typewriter up for good, and noted in her memoir, of A Circle of Quiet:
"This was an obvious sign from heaven. I should stop trying to write. All during the decade of my 30s I went through spasms of guilt because I spent so much time writing, because I wasn't like a good New England housewife and mother."
Although she did try to stop writing for a time, she found that she kept working subconsciously, and decided to give writing another chance. (Boy, are we glad she did!)
2. Instead, she took a road trip that helped influence her subsequent work, A Wrinkle in Time.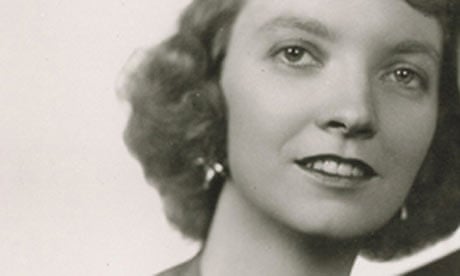 Although she considered giving up writing, L'Engle continued to stay with it. In 1959 L'Engle embarked on a 10-week road trip across the US, which helped influence her future vision for what would become A Wrinkle in Time. Einstein and his writings on relativity were also a major influence on the book, and she revealed that she pulled from a number of those principles to make the book's universe creative yet also more believable.
3. Still, she was never entirely sure what drove her to write the book.
While L'Engle certainly drew inspiration from a variety of sources when penning the book, she was never completely sure what drove her to write it, saying in a 1983 interview:
"I think that fantasy must possess the author and simply use him. I know that is true of A Wrinkle in Time. I cannot possibly tell you how I came to write it. It was simply a book I had to write. I had no choice. It was only after it was written that I realized what some of it meant."
4. A Wrinkle in Time was rejected (at least) 26 times.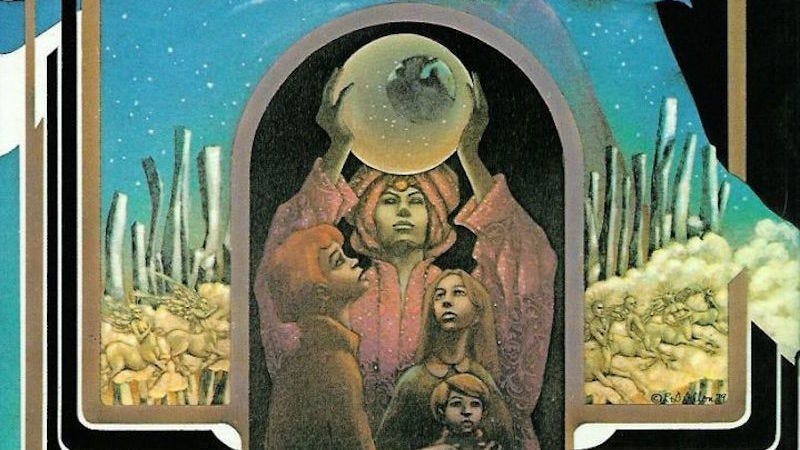 Although it's pretty unbelievable to even imagine, A Wrinkle in Time was famously rejected by more than two dozen publishers before eventually being picked up by Farrar, Straus, and Giroux. In a message to fans, L'Engle speculated on why the book almost never saw the light of day, revealing:
"A Wrinkle in Time was almost never published. You can't name a major publisher who didn't reject it. And there were many reasons. One was that it was supposedly too hard for children… A Wrinkle in Time had a female protagonist in a science fiction book, and that wasn't done. And it dealt with evil and things that you don't find, or didn't at that time, in children's books."
5. L'Engle based Meg on herself.
The author frequently compared herself to the book's heroine, Meg Murry, to her childhood self, feeling that she was always awkward, disheveled, and out of place. Of course, Meg is now regarded as one of the greatest female protagonists in science fiction and fantasy, without whom we may not have had Hermione Granger or Katniss Everdeen.
6. The publisher sent it to an outside reader who called it "the worst book I have ever read."
Although the book went on to sell more than 16 million copies and won the Newbery Medal in 1963, it wasn't initially a hit with everyone. In fact, an outside reader who was sent an early copy of the book referred to it as "the worst book I have ever read."
7. The book has always defied genres.
Part science fiction and part fantasy, A Wrinkle in Time has always been difficult to categorize in one clear way — which is part of what always made it such a unique tale. Before it hit bookstores, that was a problem. However, once readers got a hold of it, the book's genre fluidity gave it mass appeal with young and adult readers alike. In an interview with Scholastic, L'Engle still refused to categorize it clearly, saying:
"It's a book. I don't like categorizing. There is a new term, 'science fantasy.' I suppose that comes fairly close."
8. A Wrinkle in Time is one of the most banned books of all time.
It might seem shocking, but this classic is actually one of the most banned books of all time, according to the American Library Association (ALA). Some of the reasons why it's attracted so much controversy over the years have to do with the book's treatment of fantastical elements and depiction of religion. Speaking on the controversies surrounding A Wrinkle in Time in 2001, L'Engle told The New York Times:
It seems people are willing to damn the book without reading it. Nonsense about witchcraft and fantasy. First I felt horror, then anger, and finally I said, 'Ah, the hell with it.' It's great publicity, really.
Which of these facts about A Wrinkle in Time surprised you the most? Tell us in the comments!
Comments